I did not realize Taishoken was owned by the same legendary Ramen shop in Japan, which was featured in the very first episode of The Mind of A Chef, visited by Anthony Boudain's buddy and chef hero David Chang. I would have ordered it if I knew it was THE Tsukemen on the show!
Here we are again, sitting by the bar at Taishoken Ramen in Crosstown. And I finally get to try the Tsukemen.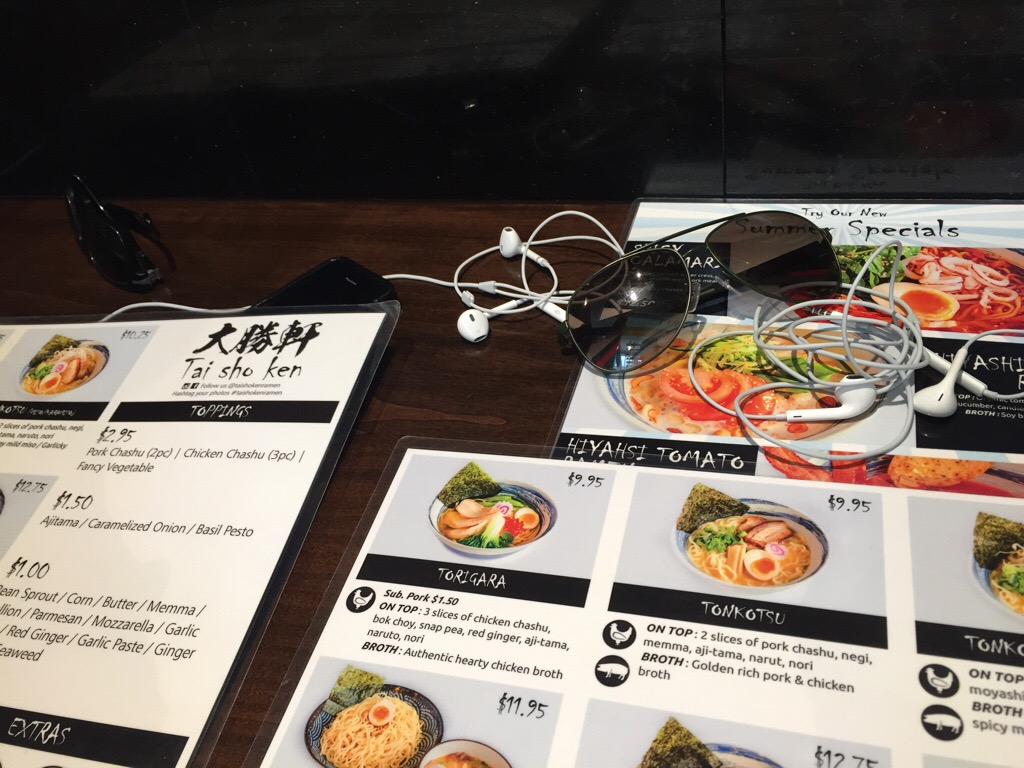 We started with some Okonomi Gyoza, which was pretty much just pan fried Gyoza topped with ingredients you find in Okonomiyaki, a popular pizza-like dish originated in Osaka, Japan, such as bonito flakes, Japanese mayo, and Okonomiyaki sauce that tastes similar to teriyaki sauce. There were a lot of flavours going on on the dumplings, and I think I would prefer just the regular Gyoza.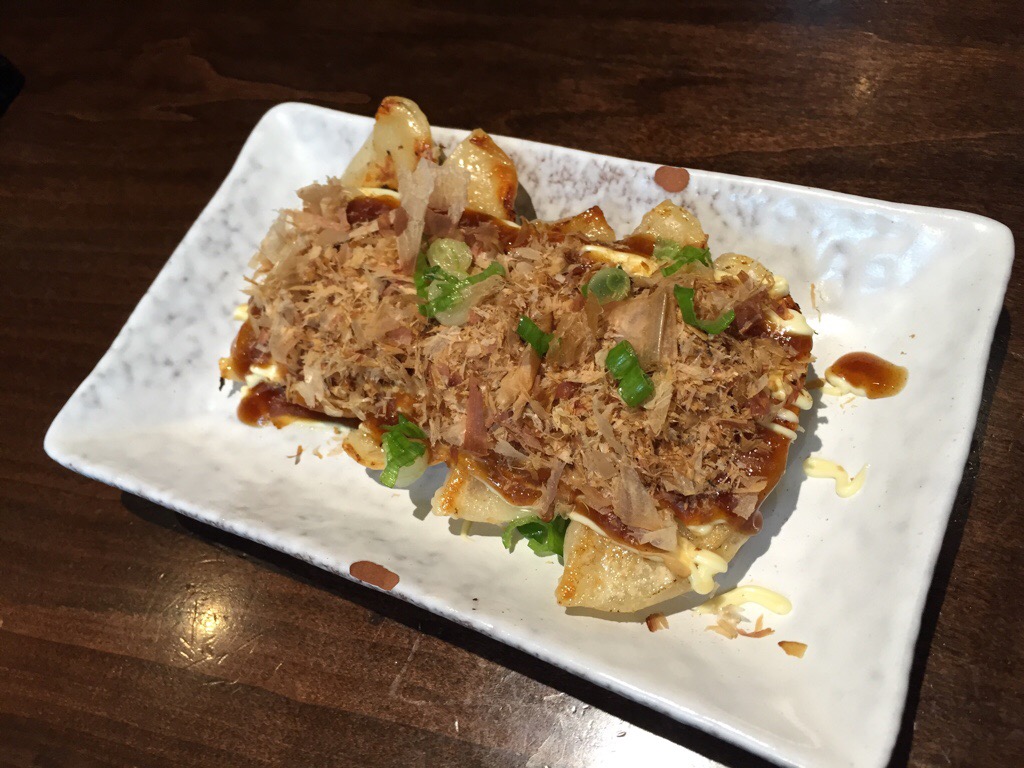 Pascal's Tonkotsu Ramen with spicy garlic was surprisingly subtile, not quite spicy as what he was expecting.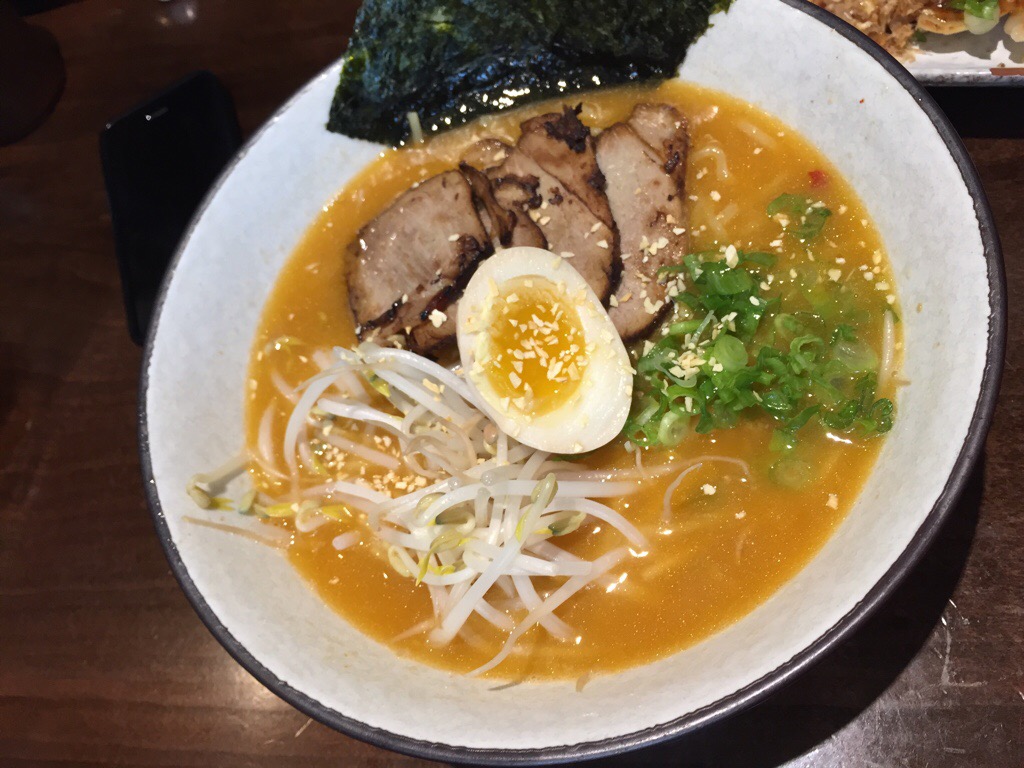 And finally the long waited Tsukemen. There were not a lot of noodles like what I saw on TV. And the broth was quite rich, and it was more flavourful than Pascal's spicy garlic broth. It was good but it was not amazing. I wonder if how close this is to the broth they have in Japan.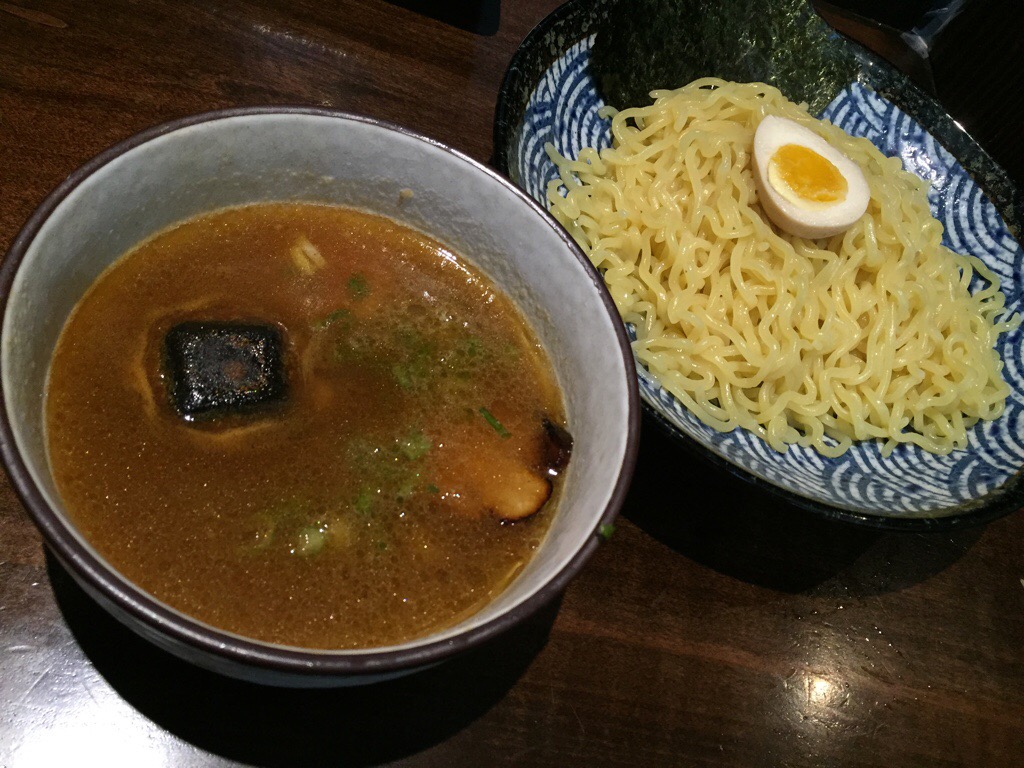 Although the Tsukemen was okay, it was not quite what I expected, and maybe I need to visit their Japanese shop if I really need to experience what David Chang has experienced.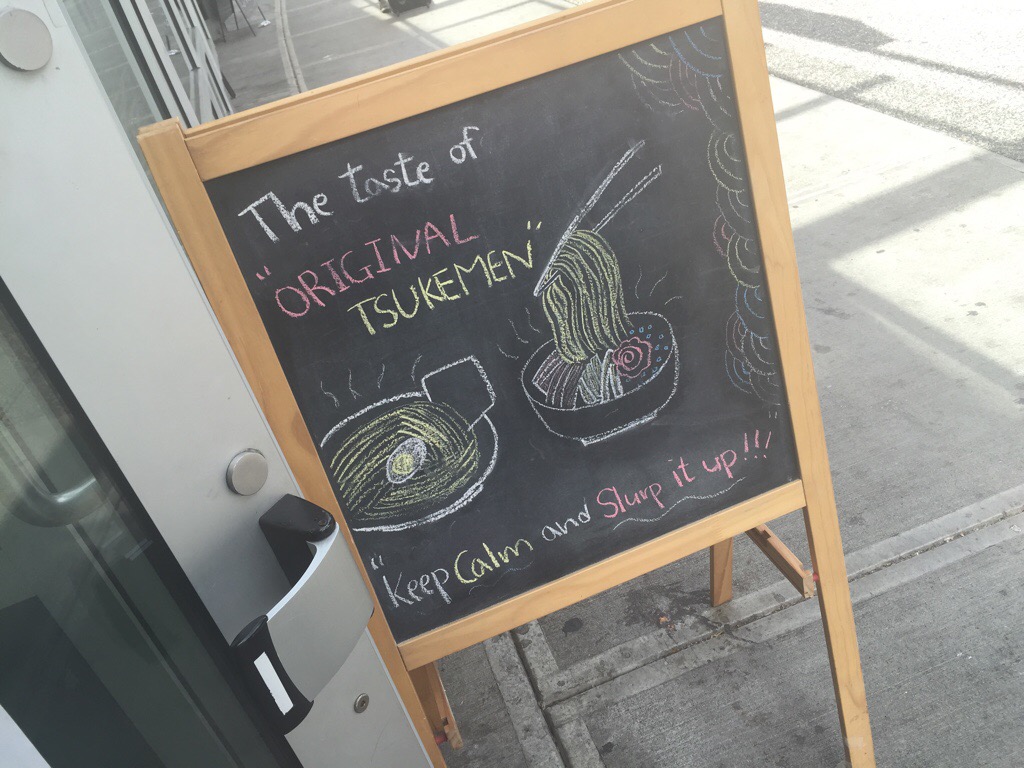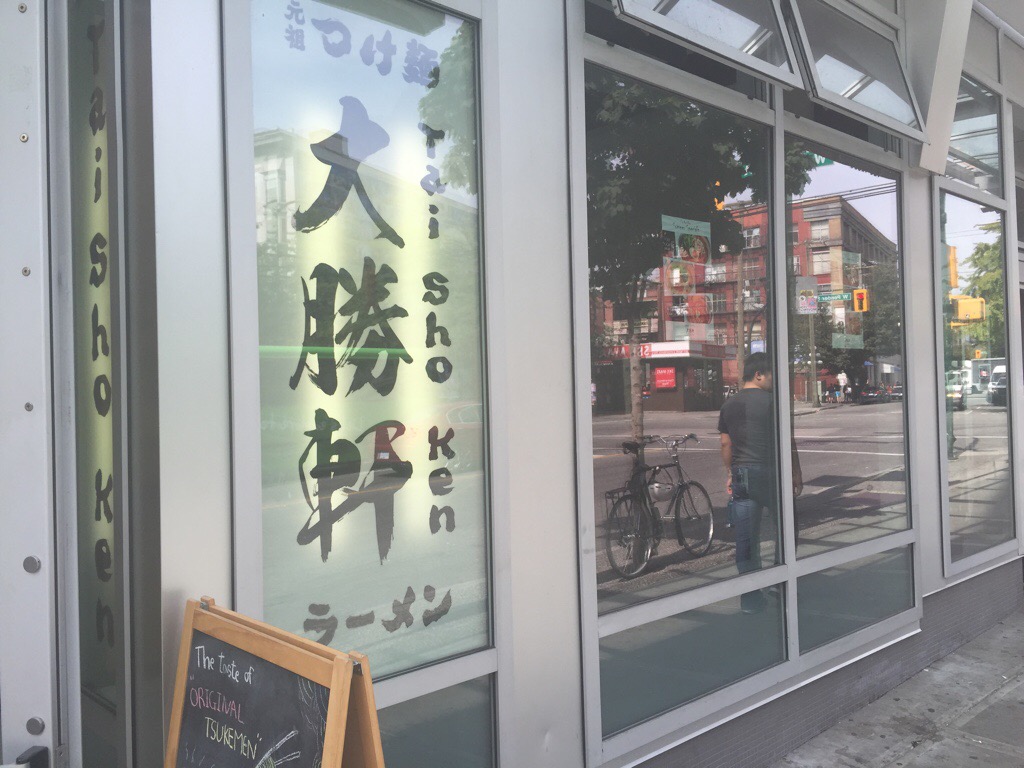 Map and other reviews: