I had a super fun evening attending Tasting Plates Vancouver in Lonsdale, North Vancouver, organized by Vancouver Foodster. It was a very successful sold out event. The weather could be a little better but my friend Morgan and I really enjoyed a lot of those delicious bites over 8 eateries.
Fishworks
Fishworks was our first stop of the event, and it was a great start of our tasty adventure. The featured plate was their award winning lunch dish Halibut Poutine, with a goat cheese gravy, and garnished with sun dried tomato and confit garlic. Goat cheese and fish? What are they thinking? This dish could be either be funky and whimsical as it sounds or it could be too funky and become weird. But it was not bad at all. The fish was perfectly cooked, and tasted fresh and buttery. The goat cheese had a strong presence but did not overpower. The little pieces of garlic and sun dried tomato were pleasant surprises. However, I thought the size of the potato fries was kinda of big, and it felt too starchy at the end! I would certainly like to come back here to try their other dishes.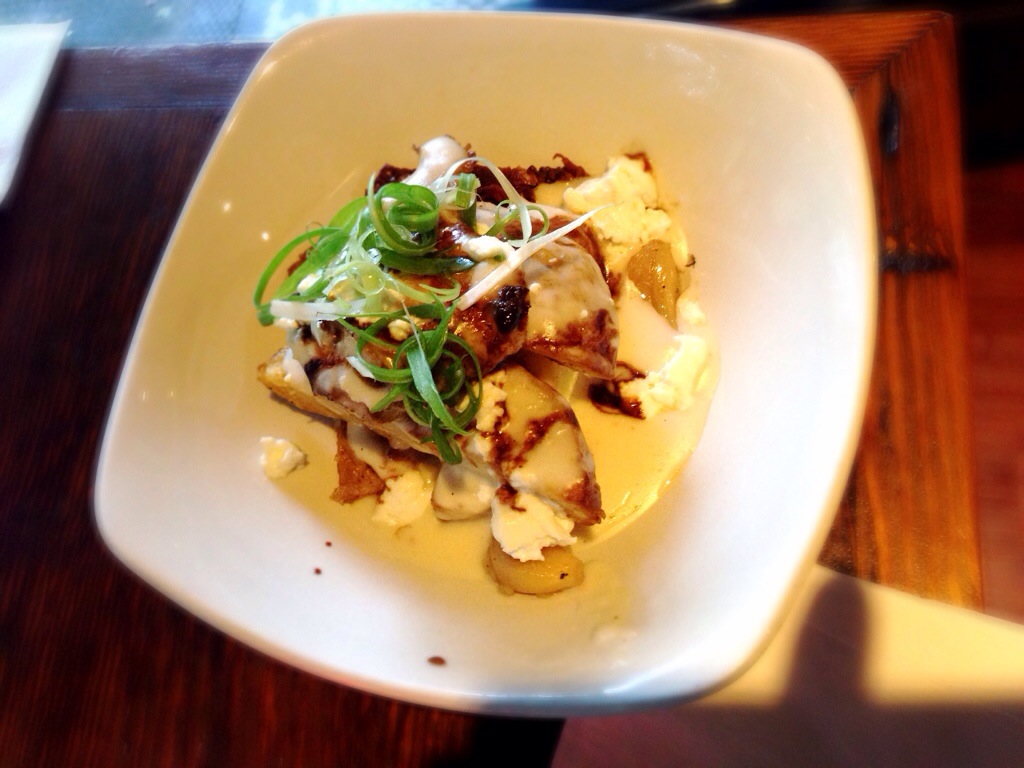 Two Daughters Bakery
Next stop was a local favourite, Two Daughters Bakery. It was a cute little bakery in a back of an old building on 2nd street. It was even cuter that they had 2 teenage girls greeting everyone at the door as the 'two daughters'. They provided us some samples of donuts and brownies, both vegan and gluten free. The sweet treats were amazingly good, which proves that we don't need to use tons of butter and sugar to make pastries taste incredible.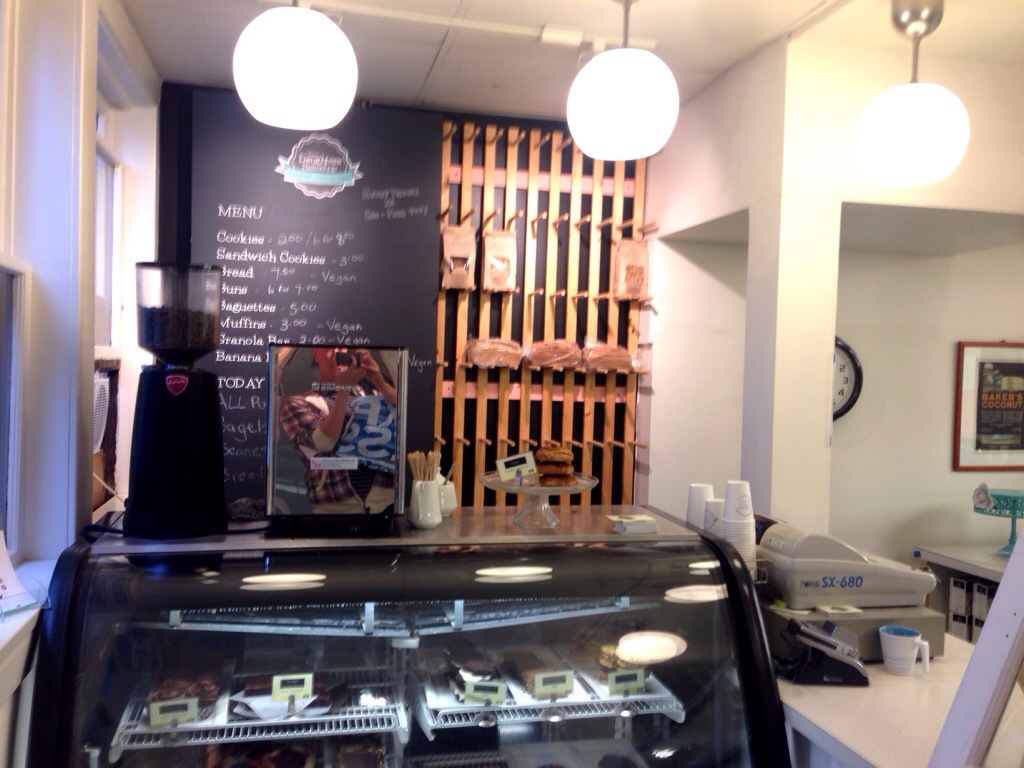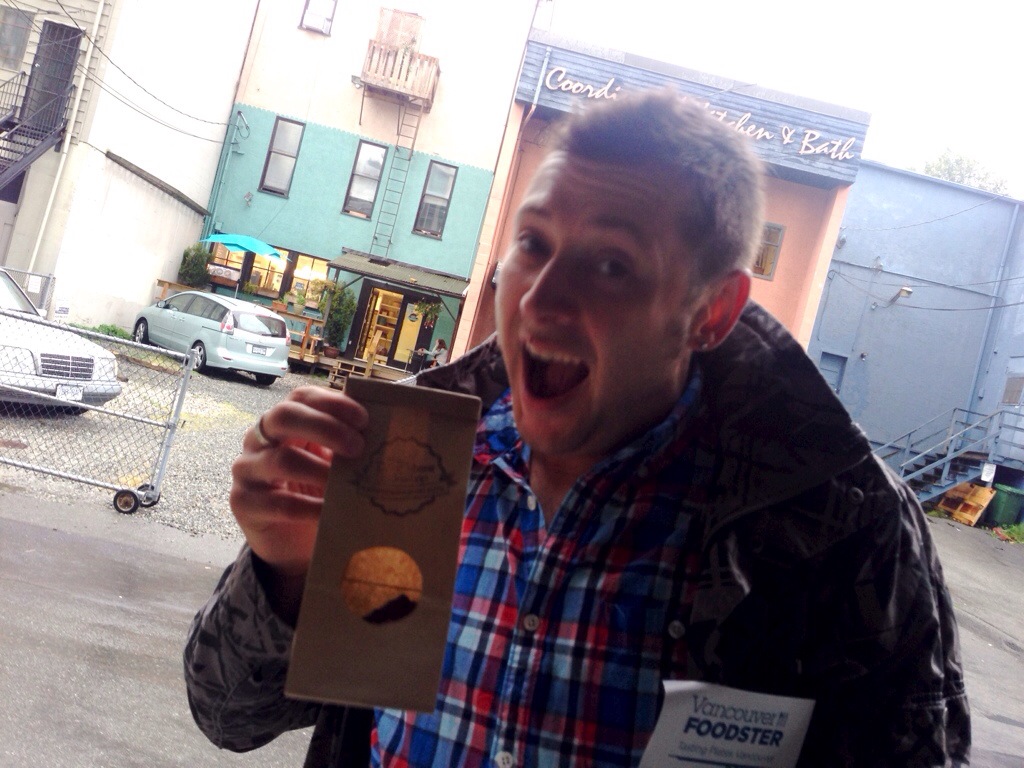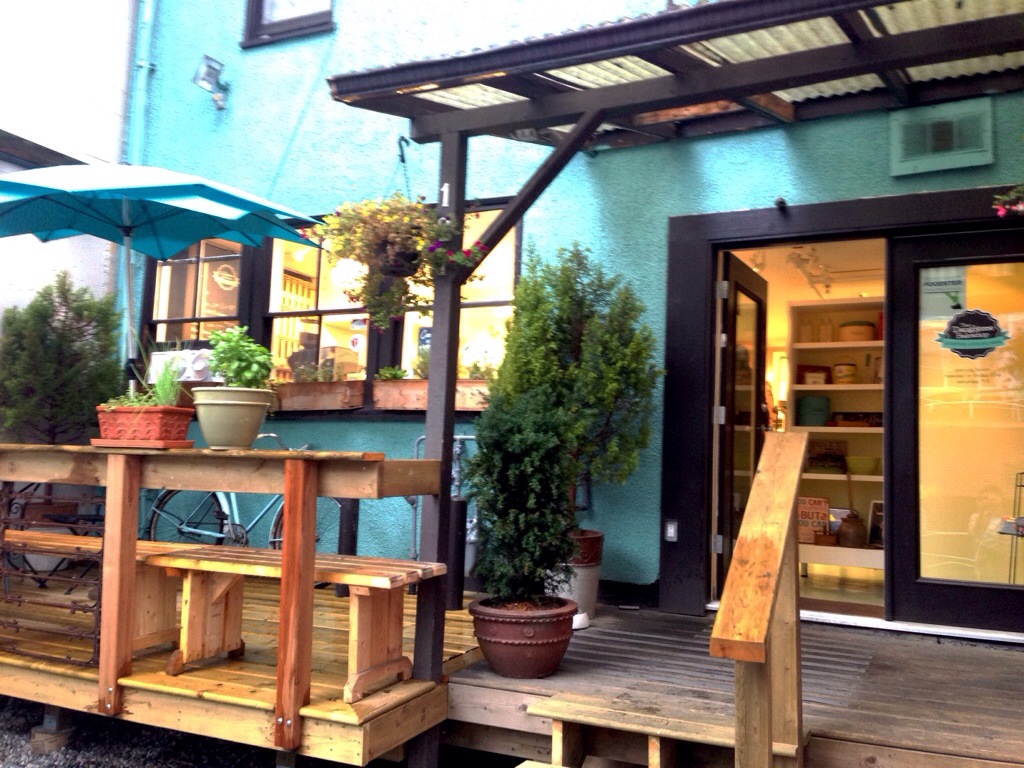 The Juicery Co.
Walking into the Juicery Co., we felt like we were in Charlie's chocolate factory without all the chocolates but with juice products intead. The store was filled with a lot of beautiful colours and a lot of information written on a gigantic black board about the benefits of juicing. All the juices and food here were organic. For tasting, we had some raspberry lemonade on tap, a mini raw cocoa acai bowl topped with banana slices, and some vanilla bean & pear almond milk. The lemonade and the almond milk were quite refreshing, and the cocoa bowel were packed with flavours.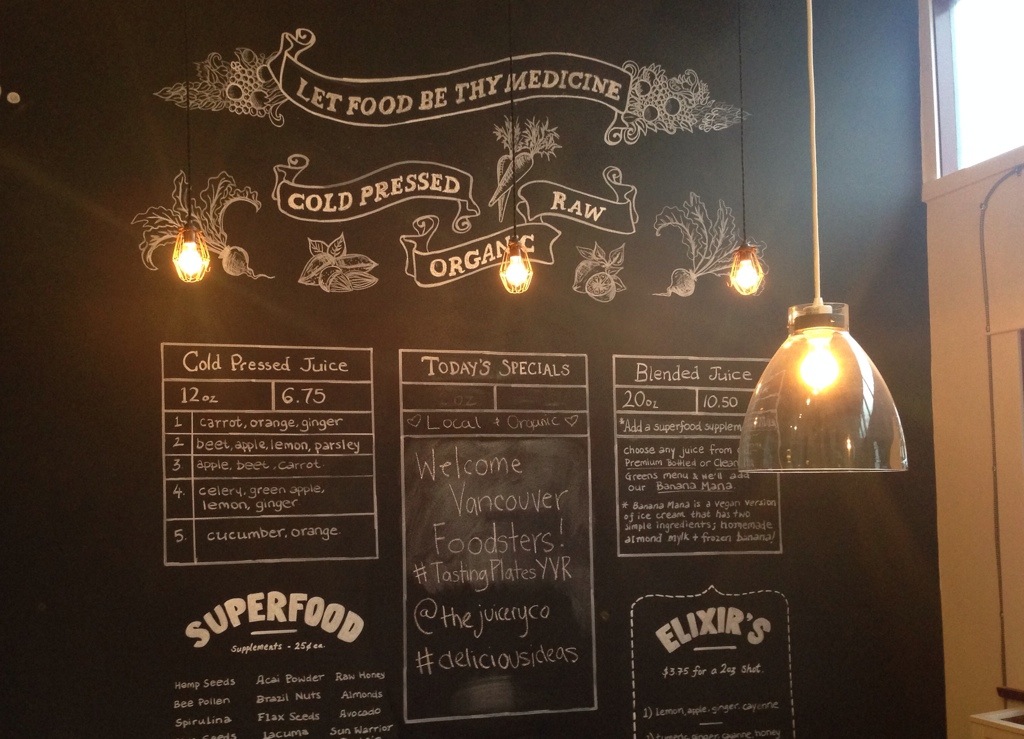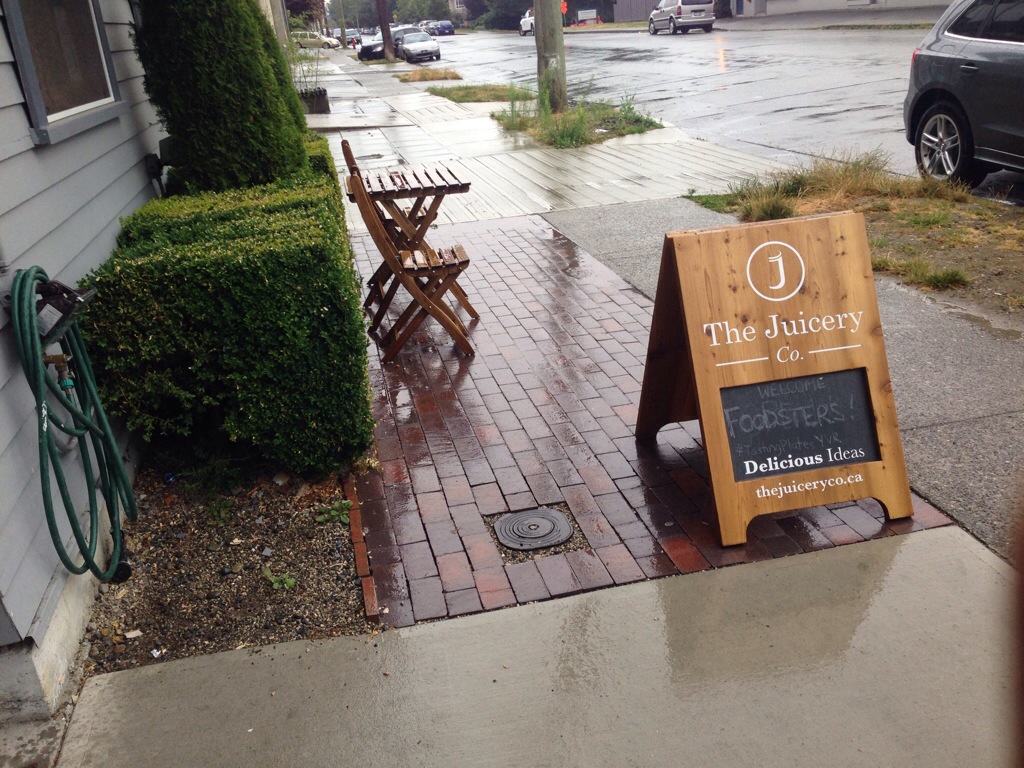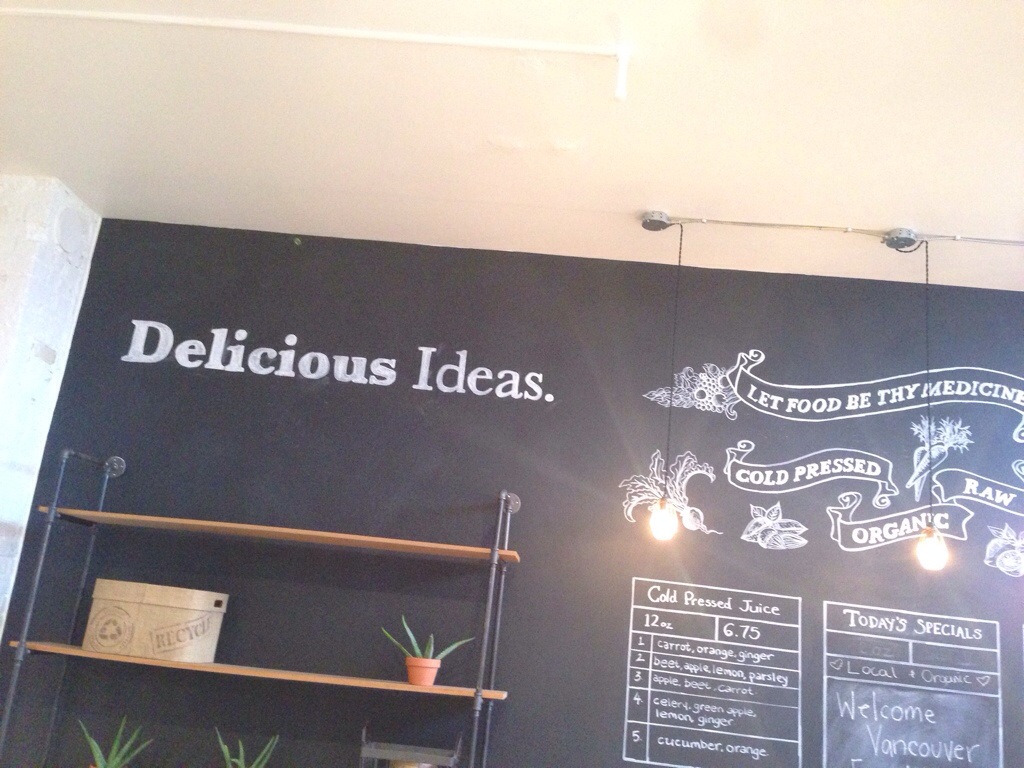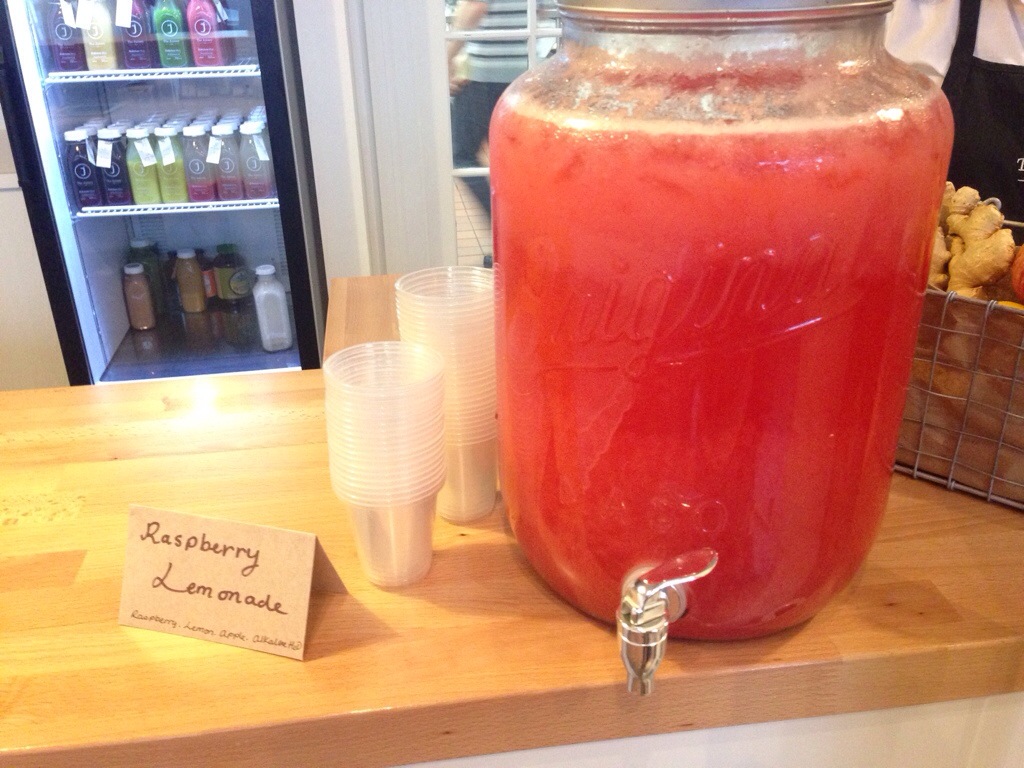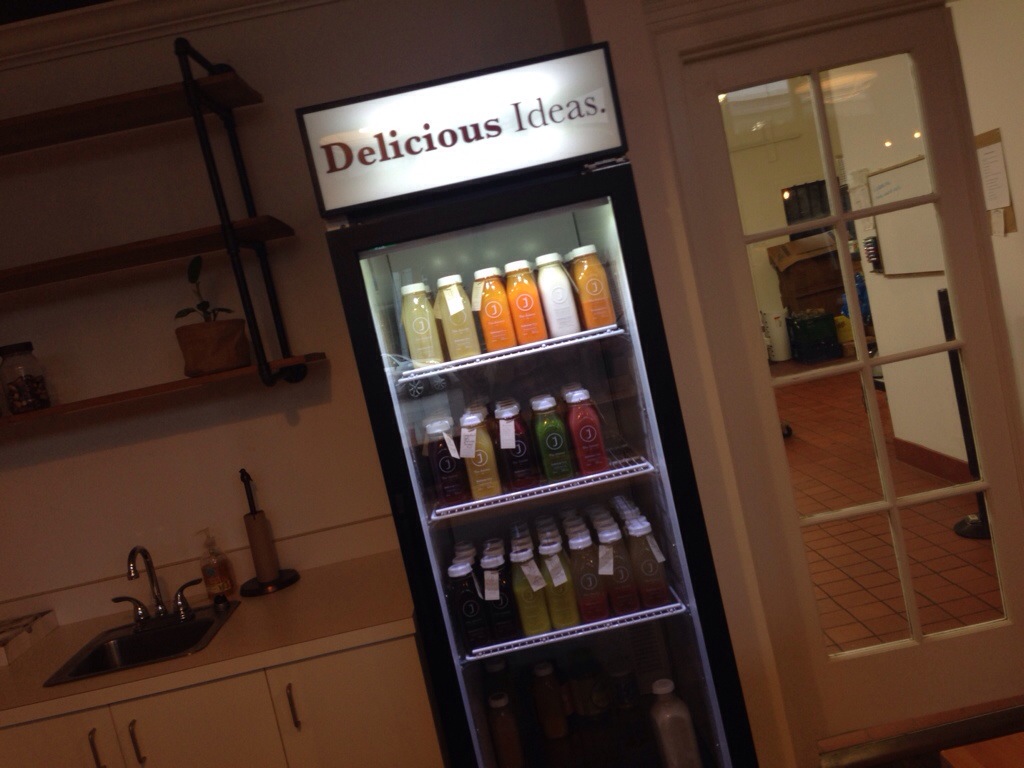 PlantoPlanto
At PlantoPlanto, a deli style cafe, they serve veggie-heavy dishes, smoothies, and other healthy choices. They roast vegetables with different herbs and spices. On the tasting plate, we had a smoked tofu caprese salad, some beets and feta on a skewer, a wasabi potato salad, a kale salad, and a corn & quinoa bowl with sesame and soy. I enjoyed the corn & quinoa bowl a lot. It reminded me when I visited China, fresh corn juice was such a popular and delicious drink everywhere in the mall. Note to myself, I really should try to explore using corn juice in my dishes!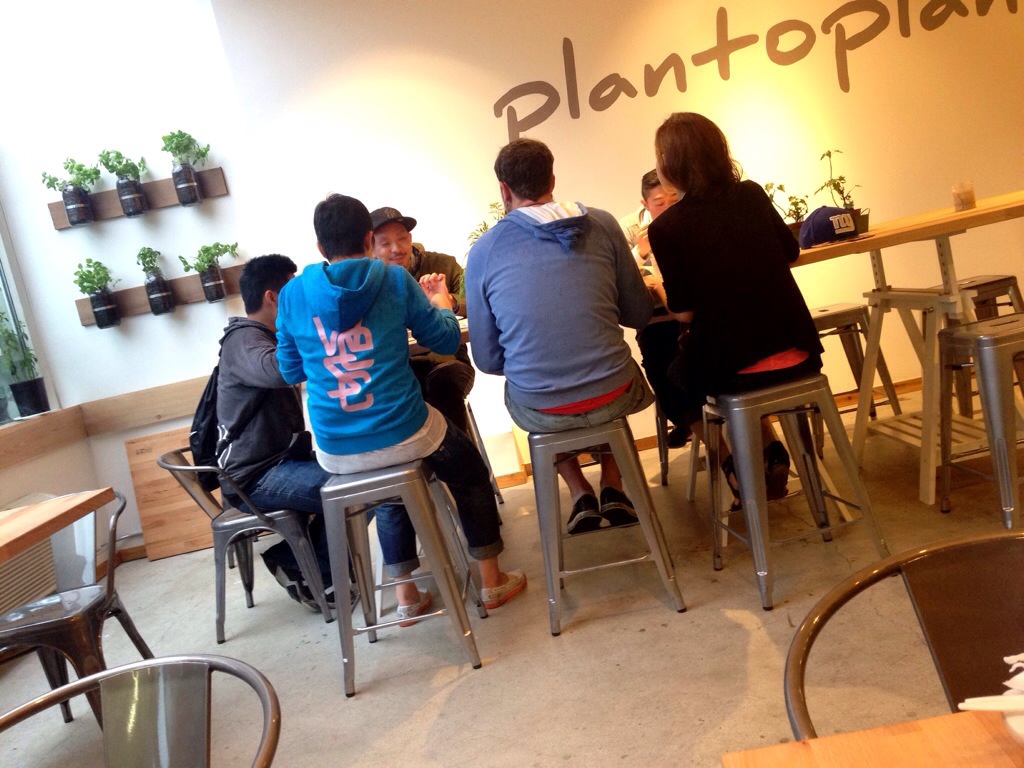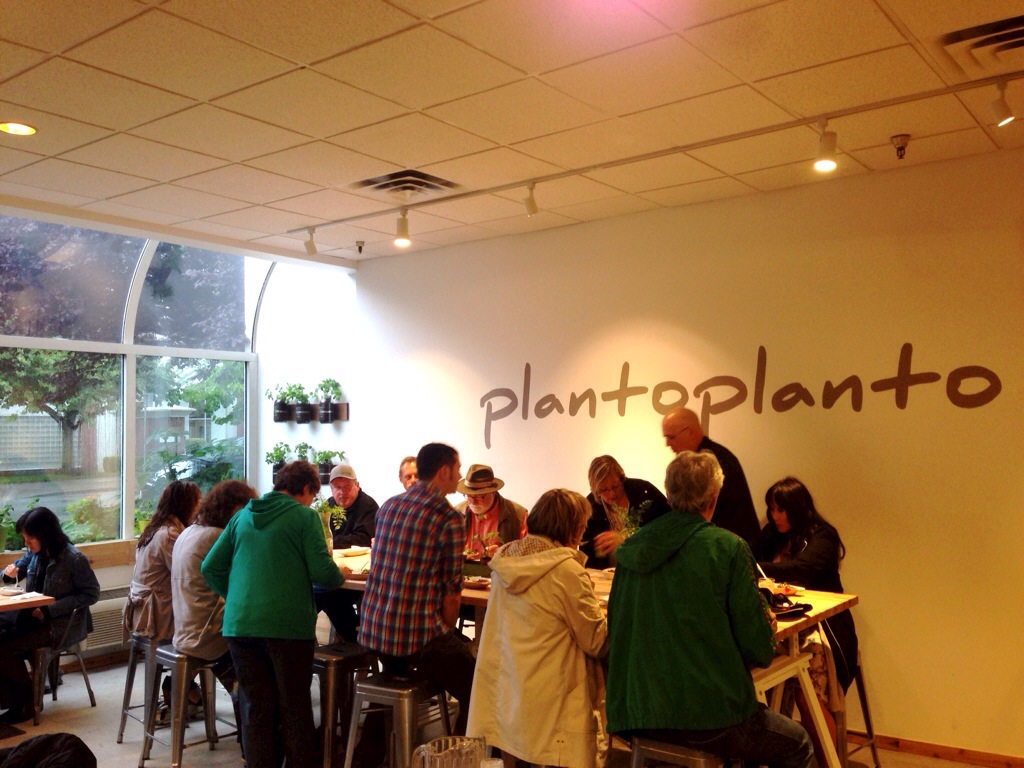 Rosemary Rocksalt
They do have some order valsartan online kick-ass bagels and Montreal smoked meat here at Rosemary Rocksalt. The smoked meat was so flavourful and I could taste the love from all the slow cooking. We got to see a huge bagel oven and how the bagels were baked. We also tasted their house cream cheese, and their sweet rugelach. I had never had rugelach before. They shape like croissant, but taste more like a german strudel, a little fluffy but still somewhat substantial, and not overly sweet. At last but not at least I have to complement on the pickle. I am not a big fan of pickles, but the the piece of pickle was bursting with flavours without being too sour.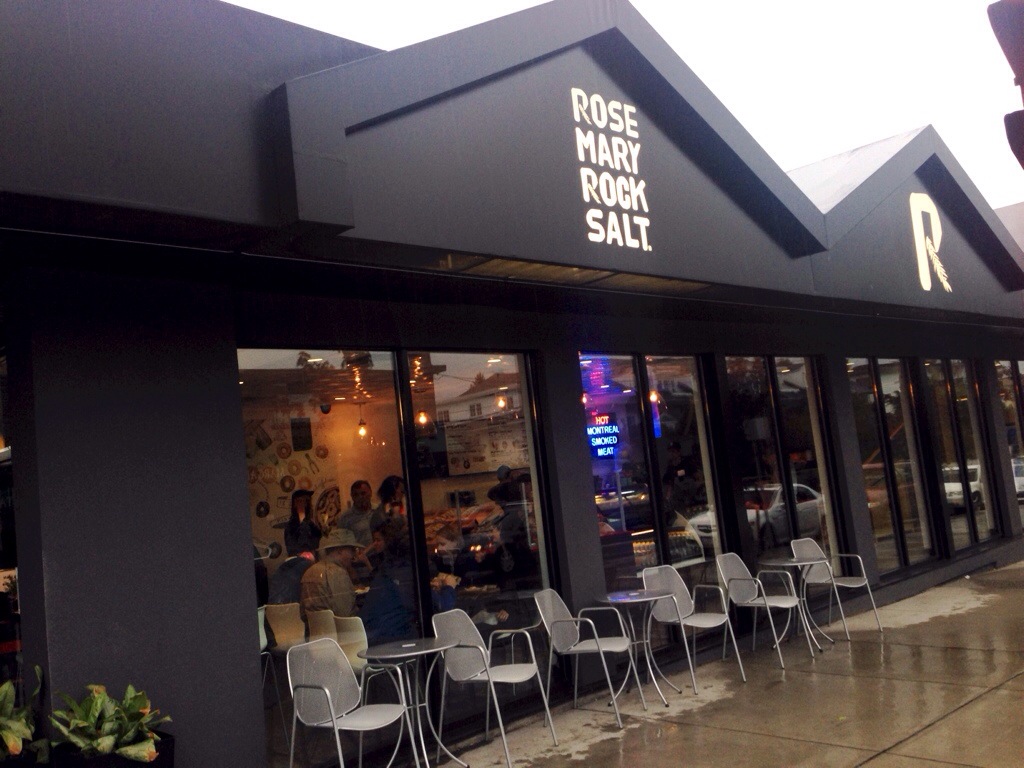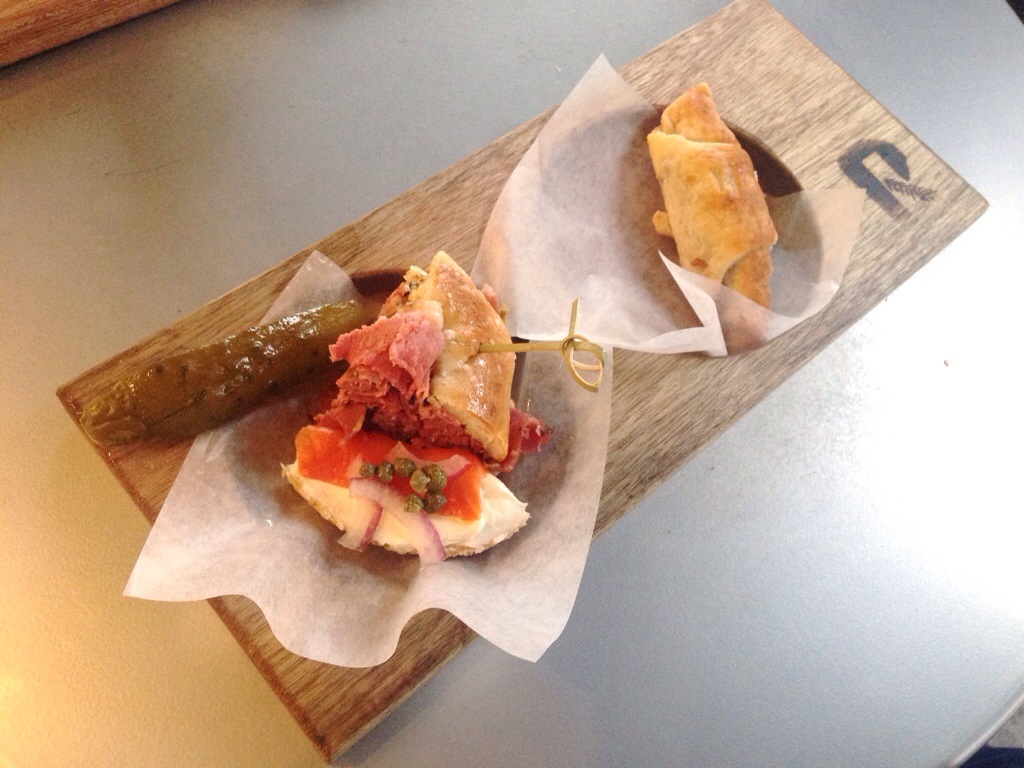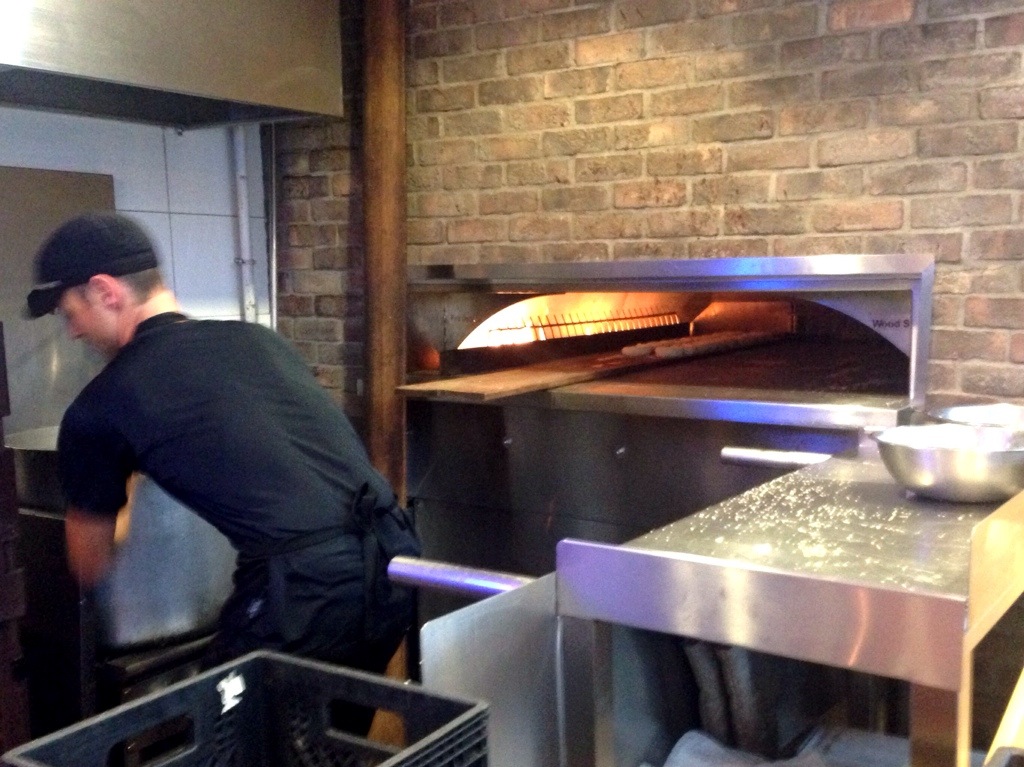 The Little District
The Little District seemed to be a nice neighbourhood pub to hang out and have a drink at. The decor was cool and the atmosphere was warm and welcoming. I did however have problem with the food sample. They were serving cod and shrimp fritters with spicy mayo. The fritters were kind of dense and doughy, and the presence of seafood was very minimum. We received 3 pieces of the fritters each, and I stopped eating after half of piece. It was a certainly excellent concept for a great gastropub dish, but the execution was not good. Maybe the ratio of the fritter was a little off for such a big batch made for 300 people?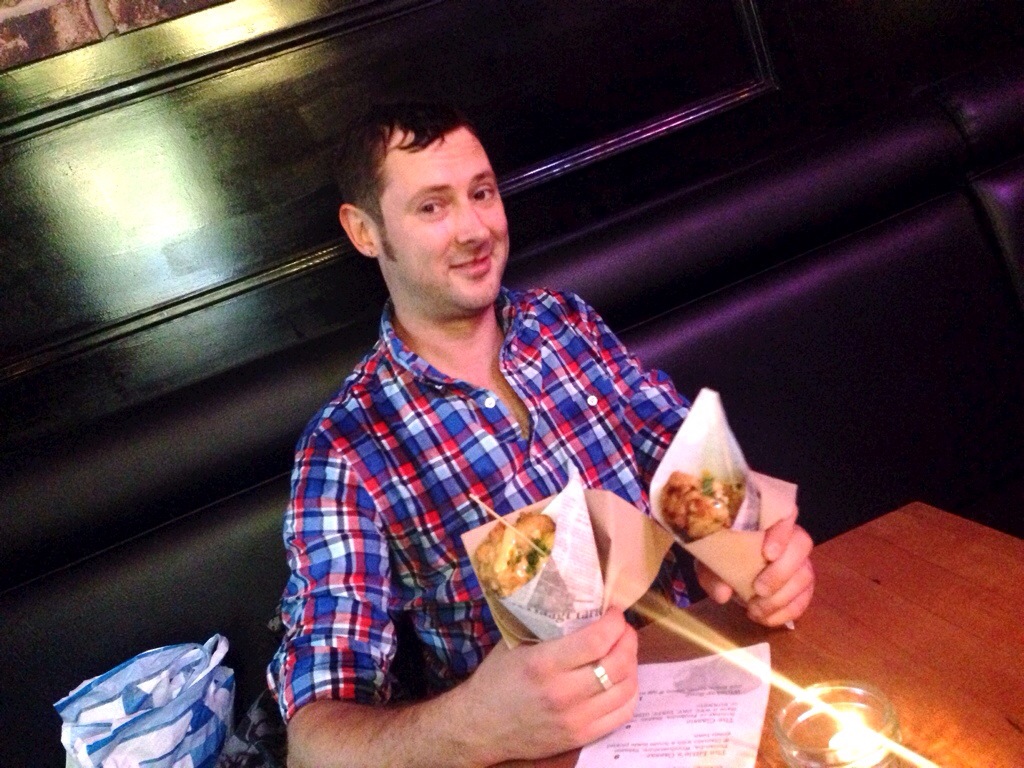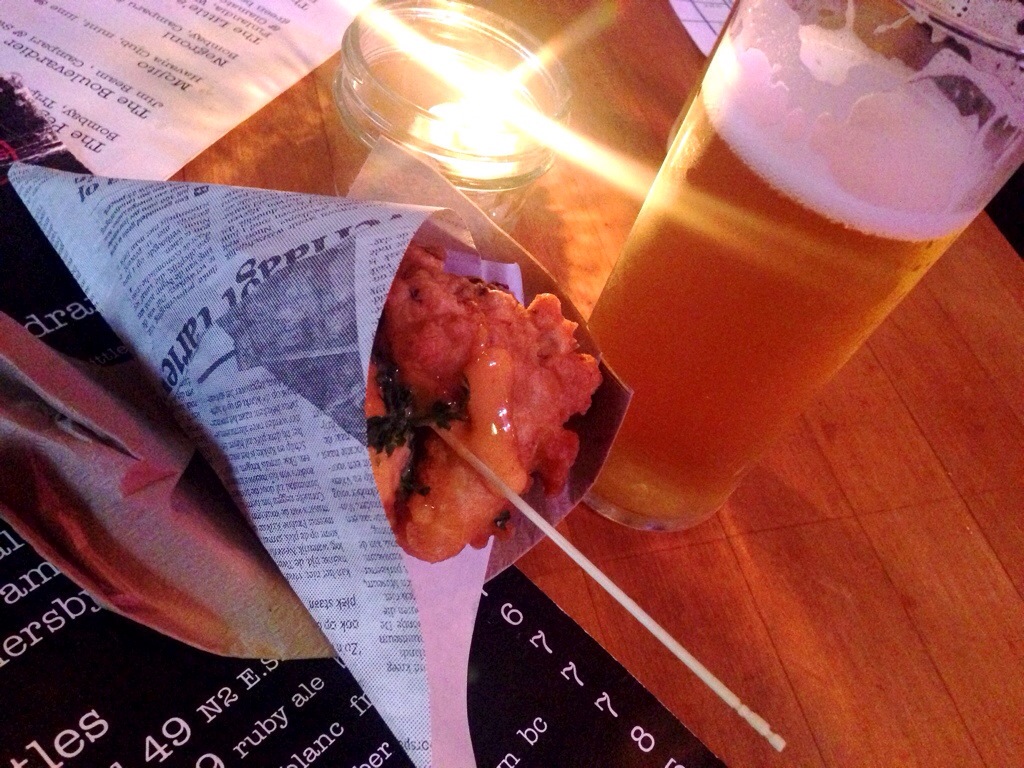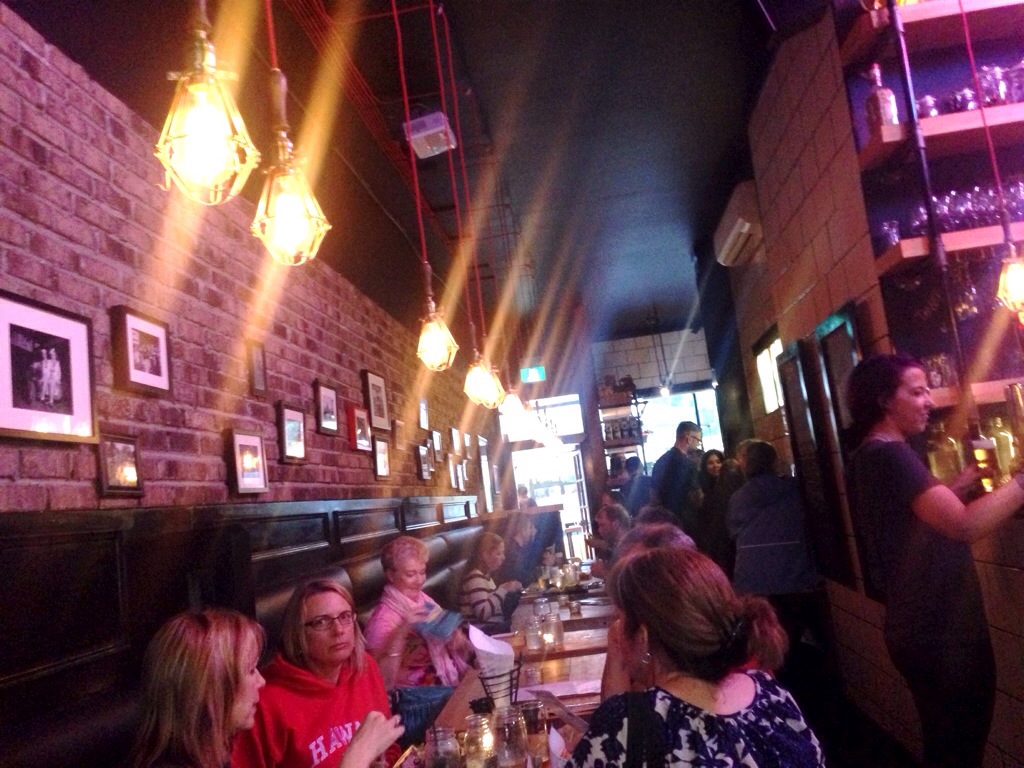 Anatoli Souvlaki
The tasting plate at Anatoli Souvlaki was nice. Grilled Haloumi Caprese was winner for me: grilled tomato topped with minty cheese and packed of tons of flavours. Avgolemono soup was a chicken rice soup with egg and lemon, with a very strong presence of lemon. There were also a couple greek classics: spanakopita and pita with humus. I appreciate the fact that they represented themselves with traditional and humble greek flavours. I also got impressed when I was at the lineup waiting for our table. I saw some gorgeous dish after dish of lamb, chicken, and different types of souvlaki coming out the open kitchen. I could see how passionate the staff were about their restaurant and the food they serve. I definitely want to come back here.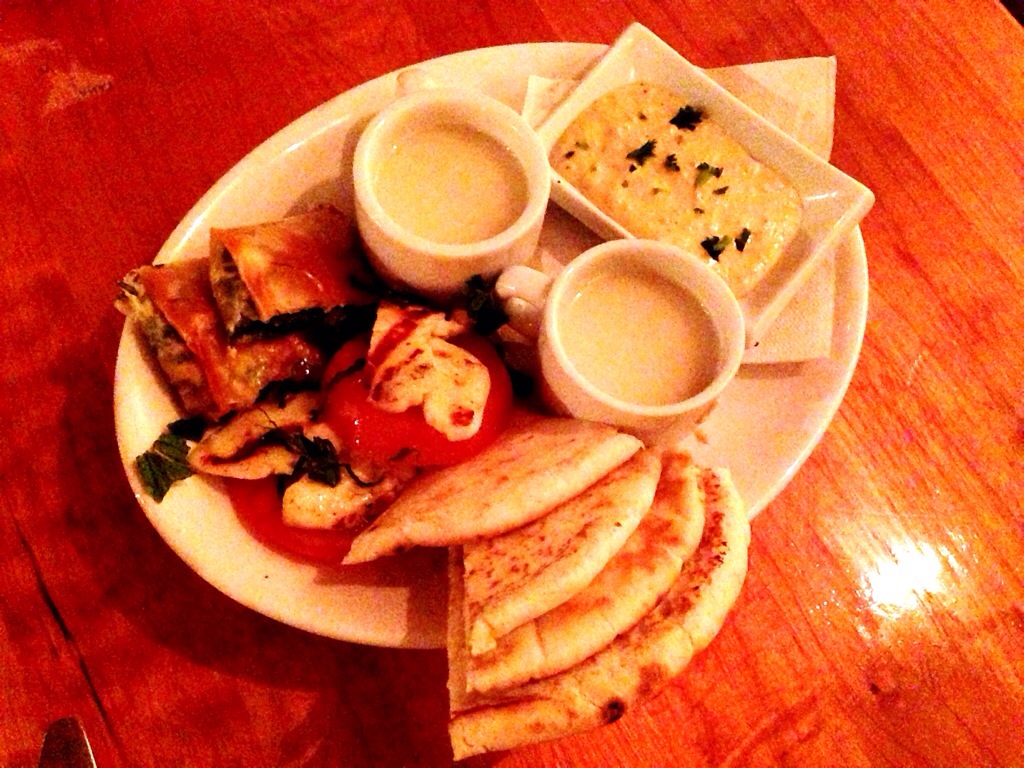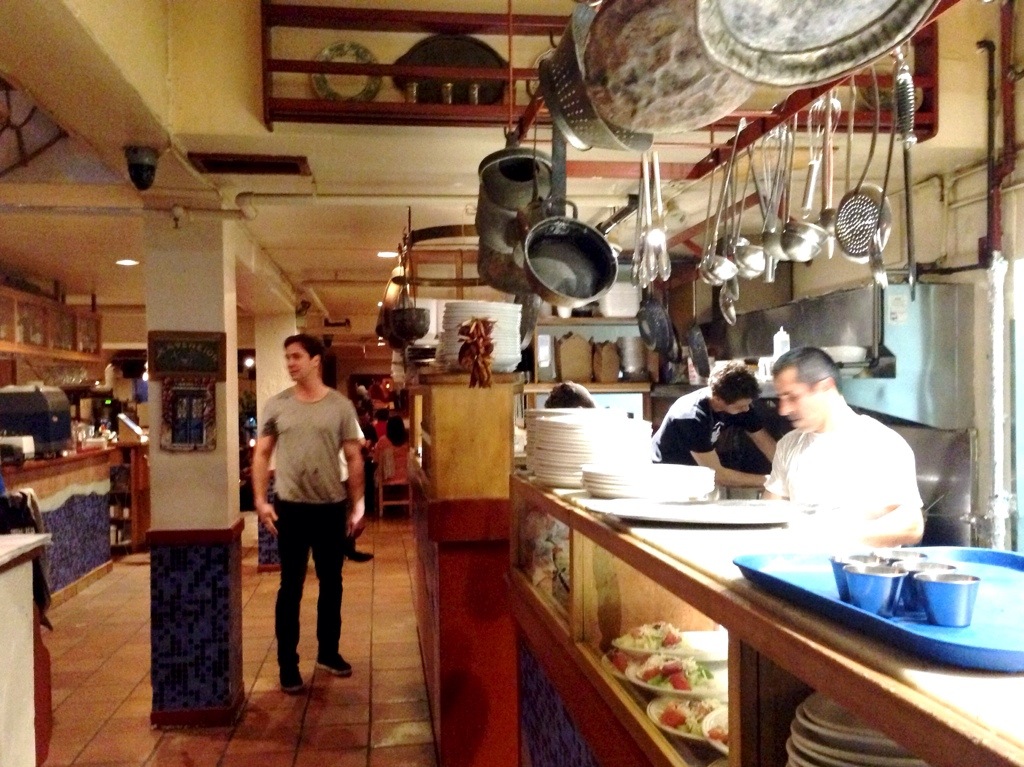 Pier 7 Restaurant
Being right by the pier, Pier 7 Restaurant definitely had the best views among all the places tonight. It was very modern and beautiful inside the restaurant as well. The food was not bad. Scallop ceviche, and compressed melon salad with yuzu both tasted decent. Although the texture of the scallop was a little tough, considering those were the last a few of the 300 something servings after 3 hours. Also the prosciutto carpaccio tasted like the pre sliced prosciutto I always bought at Costco. It was not bad but slightly underwhelming.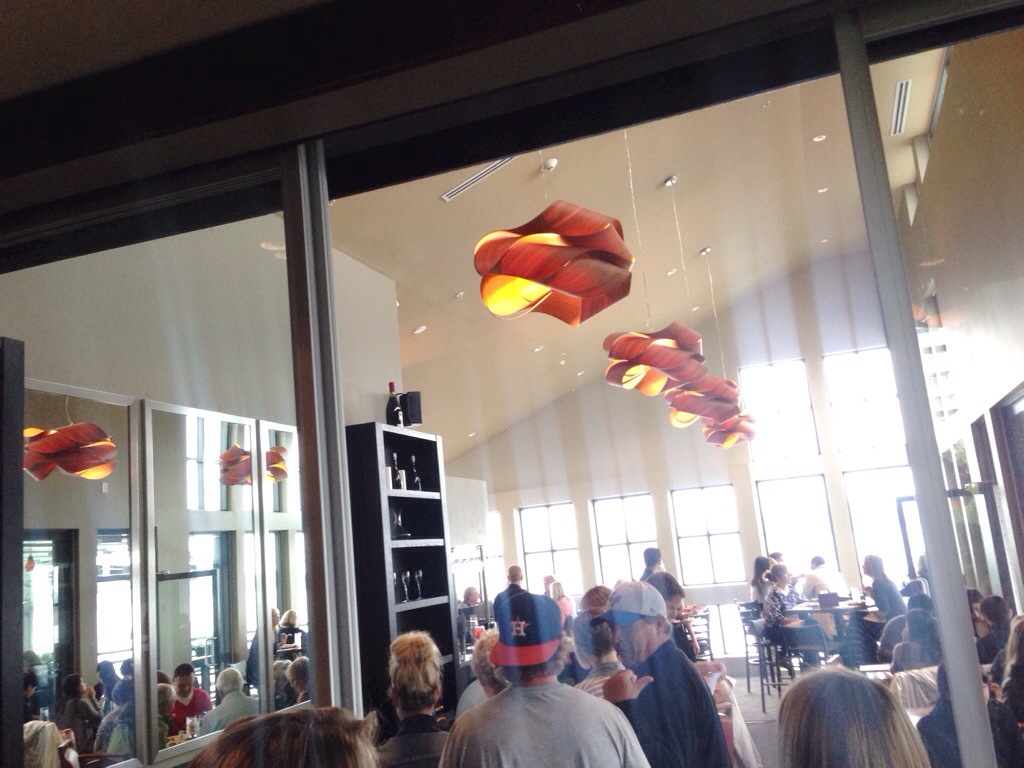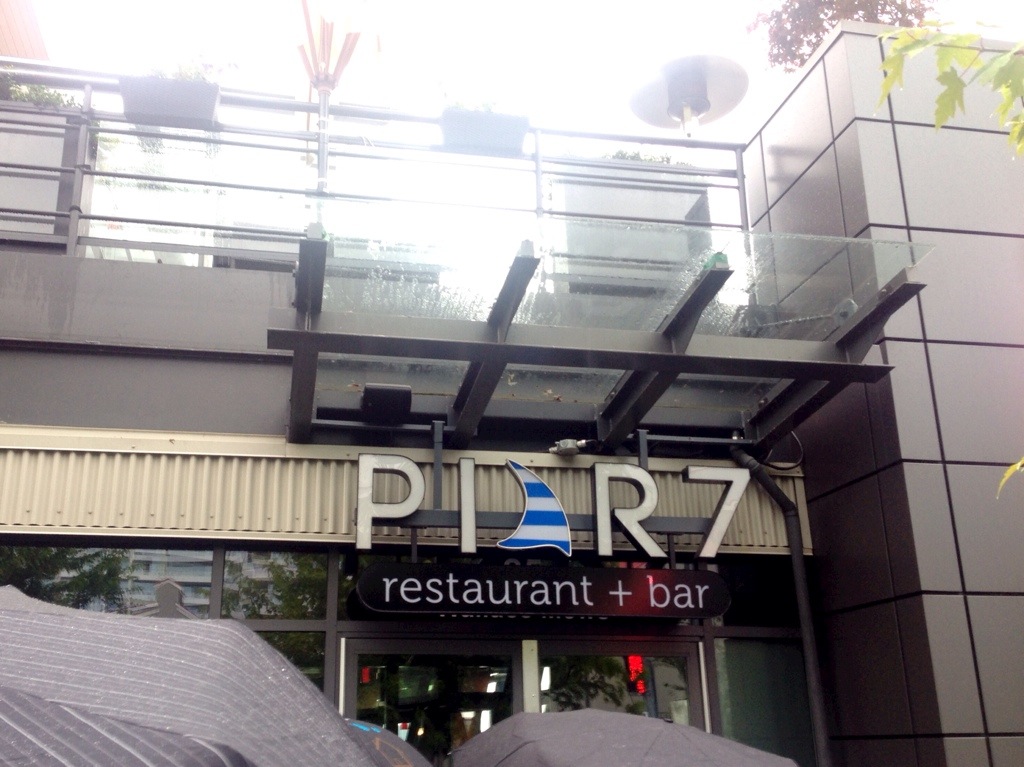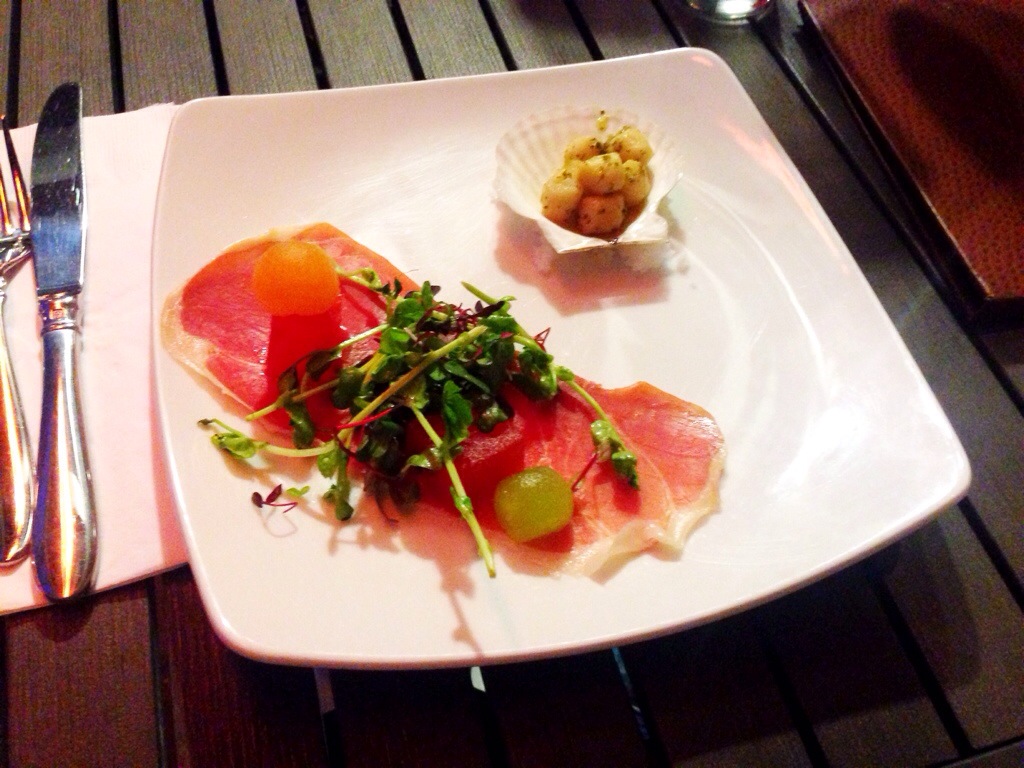 Here comes the conclusion of our first Tasting Plates Vancouver experience. We really enjoyed the food adventure. I just can't wait 'til the next one!