On behalf of Vancouver Foodie Pulse, I was invited to the media tasting at Lu Charcoal Grill, a participating restaurant in Chopstick Fest 2016.
After chatting with the owner, a Tianjin native from Northern China, I was quite fascinated by the concept of this place. Inspired by Japanese Yakitori-ya and izakaya and adopted widely over Northern China, this form of gastropubs has become rather popular. 'Lu' in Chinese is the motion of pulling off food from the skewer, so it's considered a great way to hang out with friends or co-workers over 'pulling', drinking and enjoying themselves after work or on a weekend evening.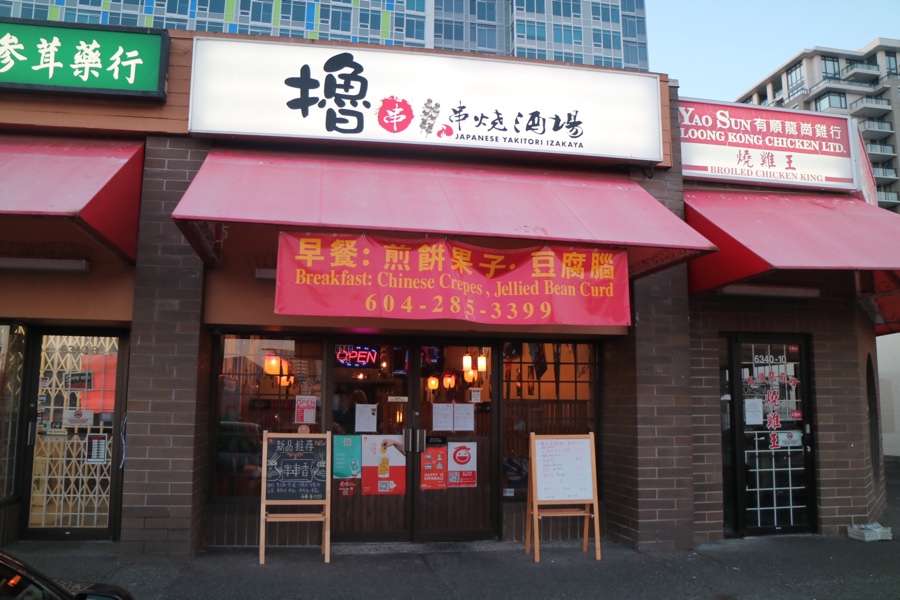 The interiors of Lu are pretty similar to a typical izakaya joint but with the owner's personal touches.   A lot of decorative objects are related to soccer. Soccer is the most watched sport in China and it seems like owner is a big fan. I can imageine the whole place would be more packed when some important international soccer game is on their big-screen TV's on the walls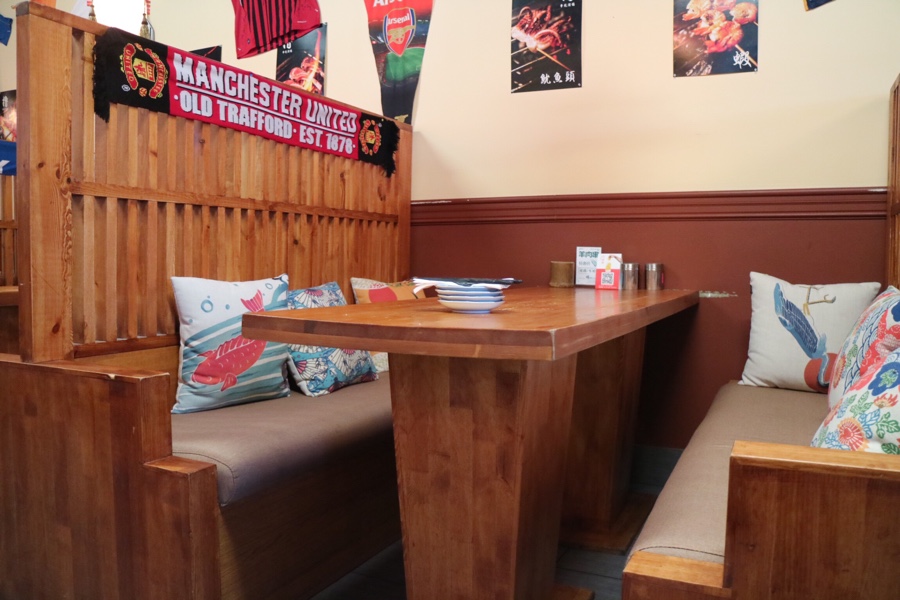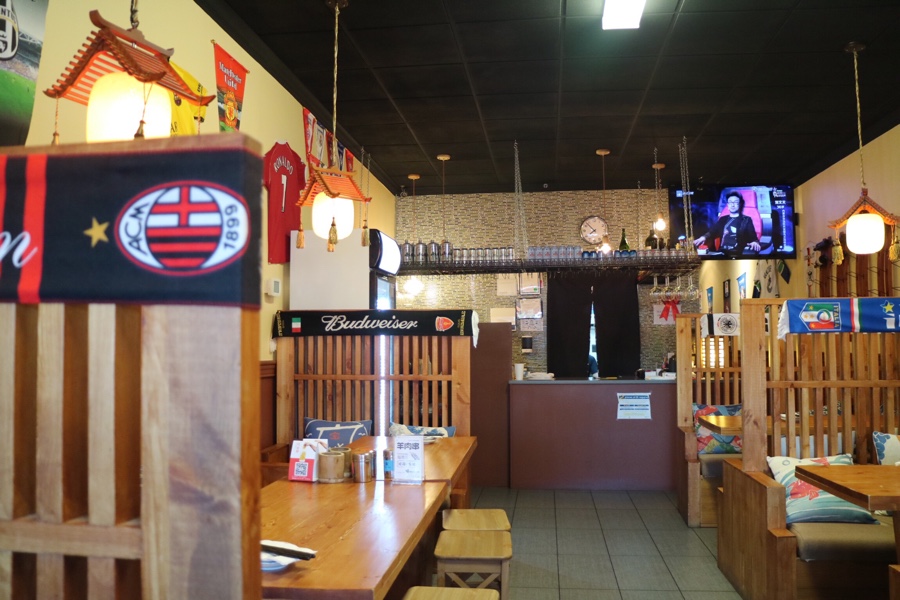 Naturally the skewers are the most common items for the 'Lu' fun. The popular choices are chicken, pork belly and shrimp on skewers.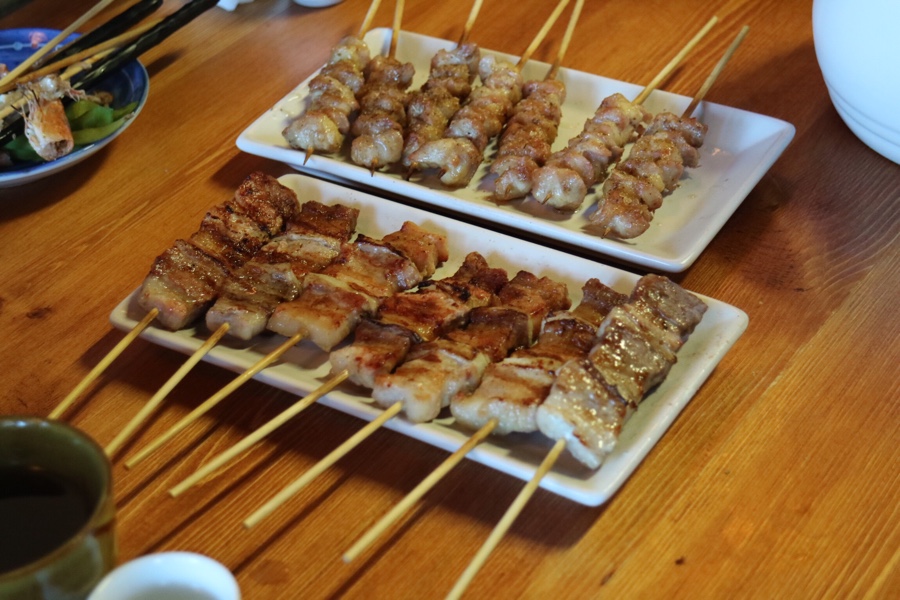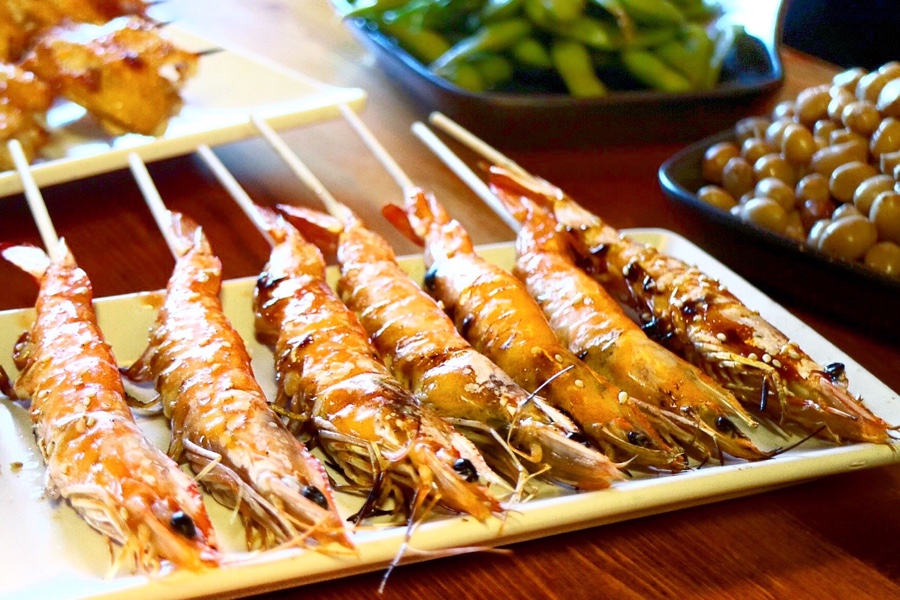 They also have some unique items such as this chicken wing skewers, on which the chicken wings are de-boned and stretched out like butterflies.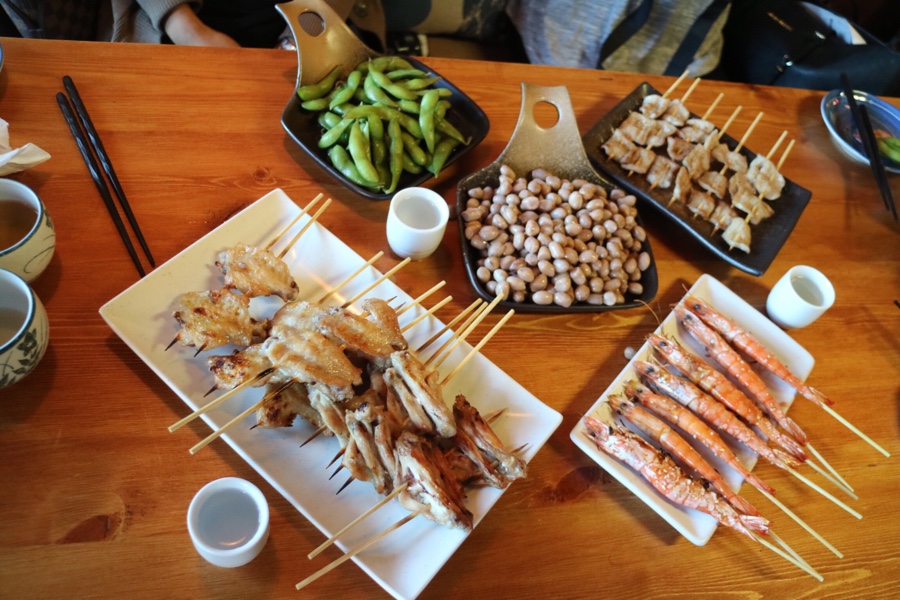 If you like spicy food, they offer fish balls, tofu and squid on skewers dipped in a big pot of Sichuan peppercorn sauce, steaming hot and spicy.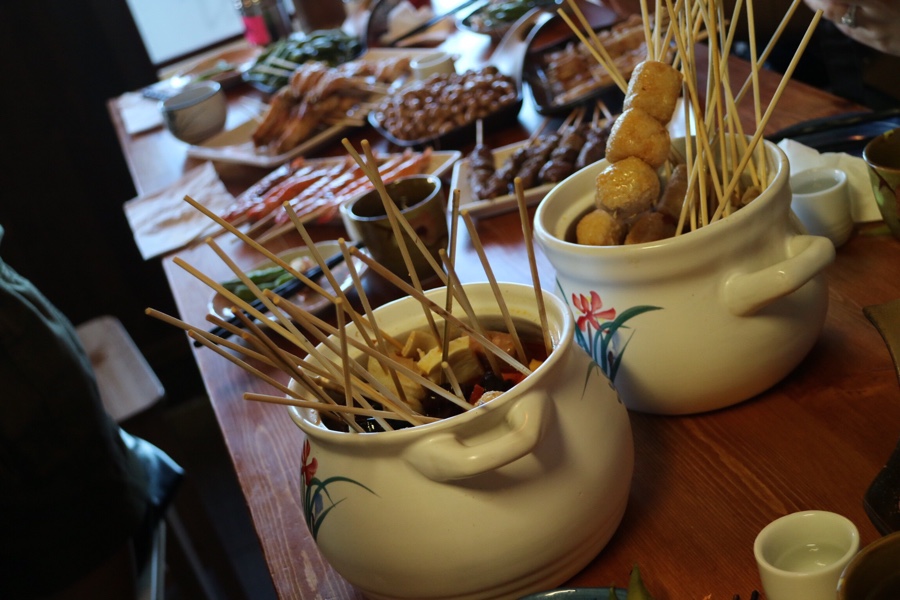 The roasted corn on skewers just reminds me the food vendors at the PNE fair.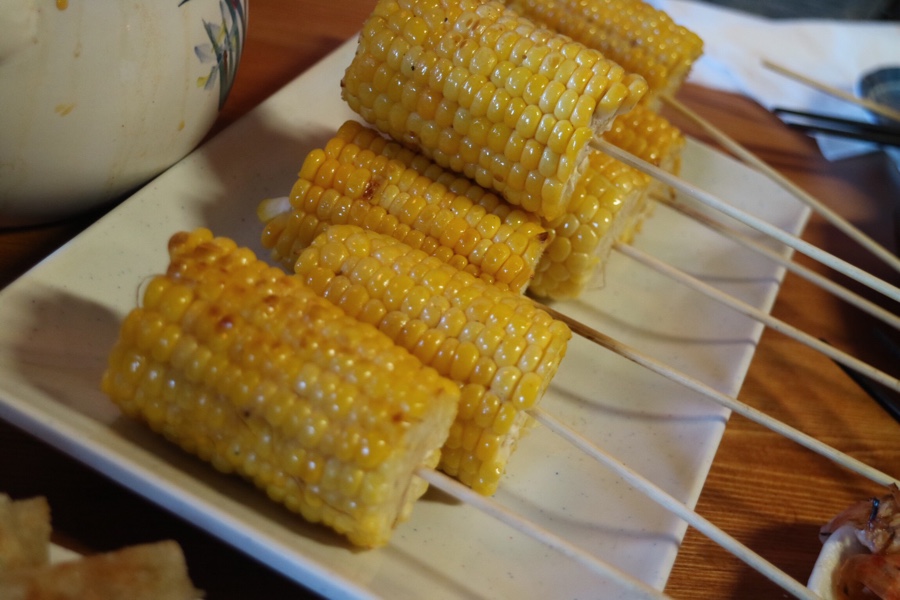 I also find mantou, or white bao bun on skewers quite interesting. The buns are coated with a sweet and savoury sauce and a layer of pork floss. Visually they look like chocolate coated ice cream bars.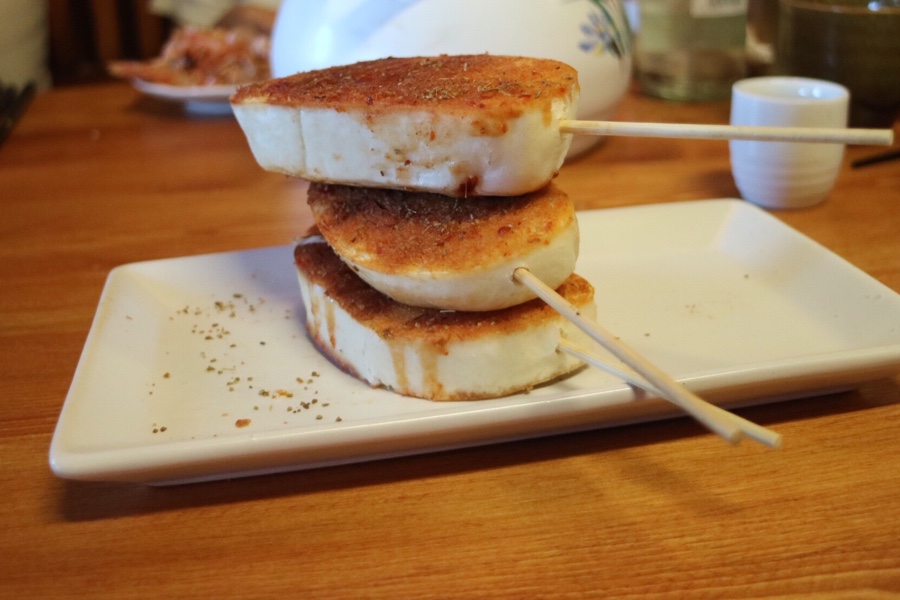 For booze, we were served a double distilled spirit similar to vodka called Er Guo Tou, which is 42% in alcohol and is supposed be consumed straight from the bottle. I found the liquor had an intense flavour at first but it definitely went down a lot smoother as I was slowly sipping it.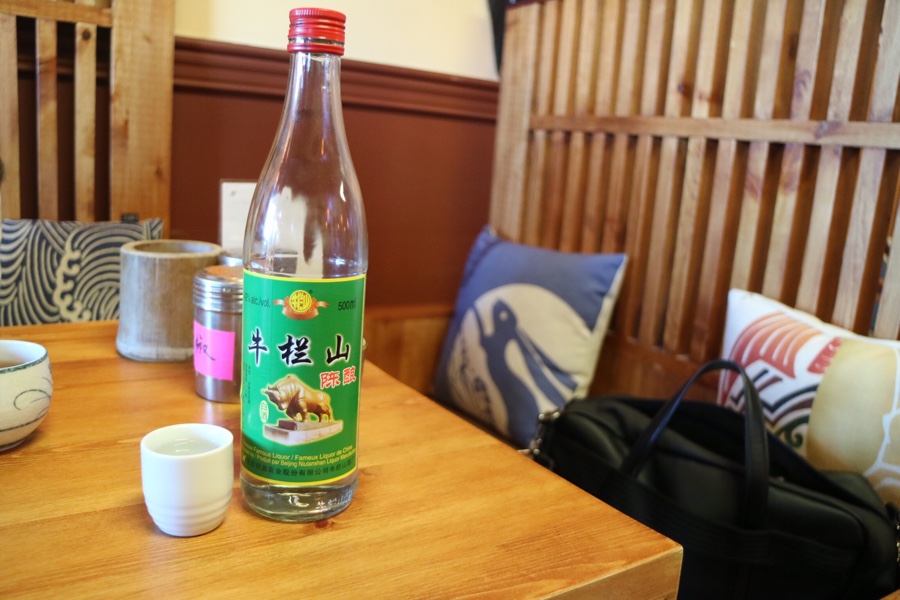 They also offer cold dishes that make great snacks for drinking. Such as marinated cucumber, blanched peanuts seasoned with salt and 5 spices, and chilled shrimp with garlic.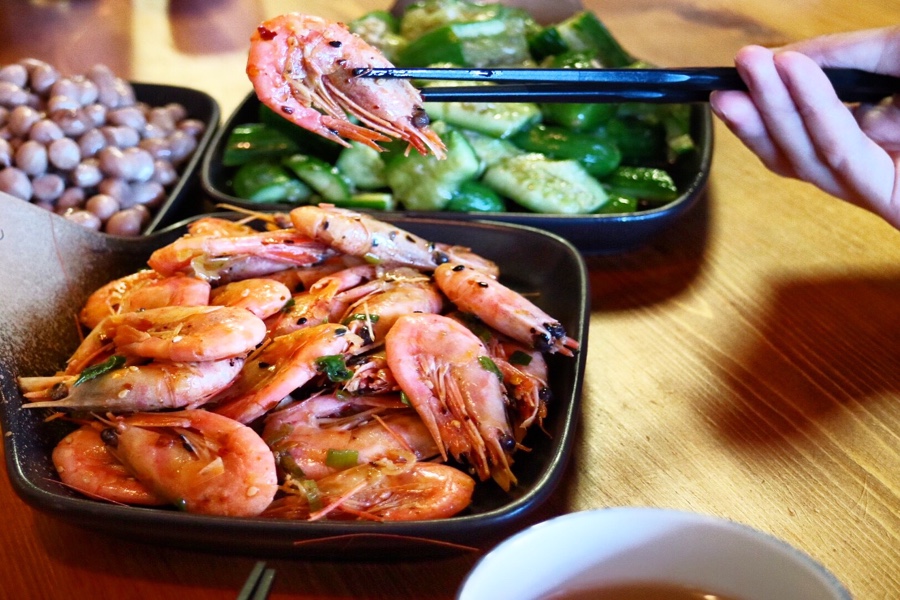 I was happy to see they served the Green Onion Crepes, one of my favourite Norther Chinese specialties. And I was informed that they served Tianjin style breakfast in the morning such as the Special Tofu Soup and the Donut Wrapped in Crepe.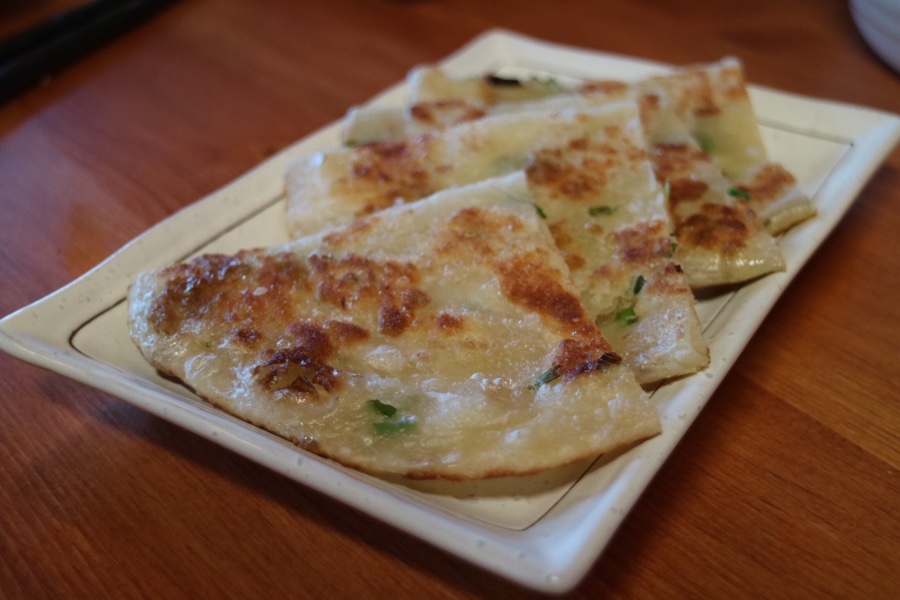 I really enjoy the geniality and humbleness of Lu Charcoal Grill, which offers an authentic pub experience in northern China. And I'm looking forward to more unique Chinese culture and  culinary experience brought by the very first Chopstick Fest in Vancouver and the Lower Mainland.
* All food and beverages in this review were complimentary. Opinions are on the reviewer's own. *
For more info about Chopstick Fest 2016…
Facebook:
https://www.facebook.com/pages/Lu-Charcoal-Grill-in-Richmond-BC/215099345558263
More reviews:
Location: