I was going to a house party in Yaletown with my friend Lou, and we decided to grab a quick bite before all that drinking and partying. I suggested to check out the new Tacofino in the area.
The Yaletown location is definitely a lot smaller than their popular Gastown location, which seems to make more sense considering how expensive the rent is in this neighbourhood. The restaurant is long and narrow, fitting no more than 30 people. It looks brighter and more casual here compared to the dark and hip ambience at their Gastown restaurant.
We started with a couple glasses of house white wine ($6) served in water glasses.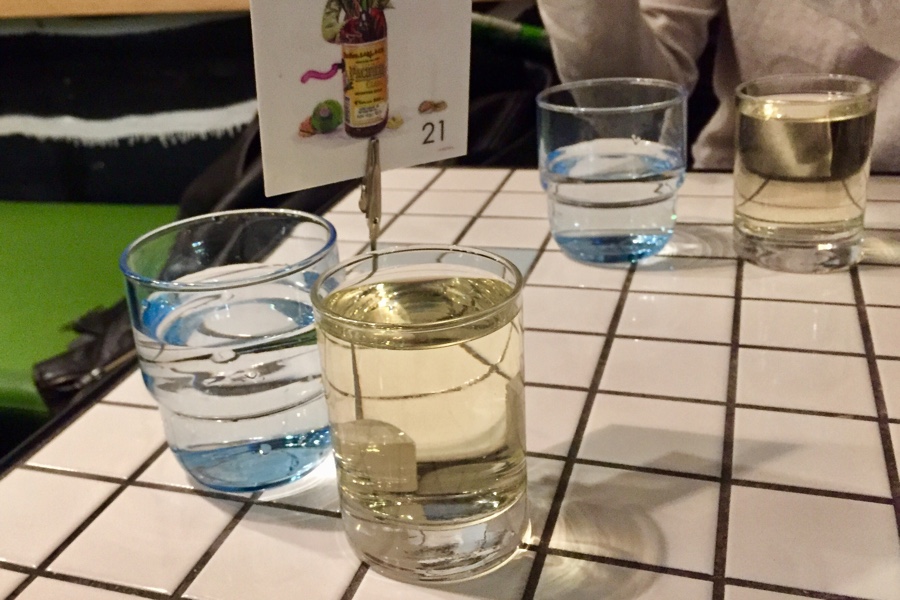 Lou didn't have a lot of experience with Mexican food, and I wanted him to try a few different flavours.  So we decided to get all the tacos on their menu, instead of filling ourselves up on burritos.
First we had a trio of the Fish ($6),  the Smoked Tuna ($6) and the Lemongrass Chicken ($6) tacos. Always a big fan of their fish taco, I find the version here is just as good as the ones at their food trucks or the Gastown restaurant, with crunchy exterior and moist interior.  The tomato salsa fresca on top was flavourful and not overpowering. The smoked tuna taco was good but not as memorable.  The lemongrass chicken taco was topped with pickled carrot & daikon, jalapenos, cilantro, tamarind mayo and sriracha – all typical vietnamese ingredients. It felt like biting into a mini banh mi. But for me the star was still the fish taco!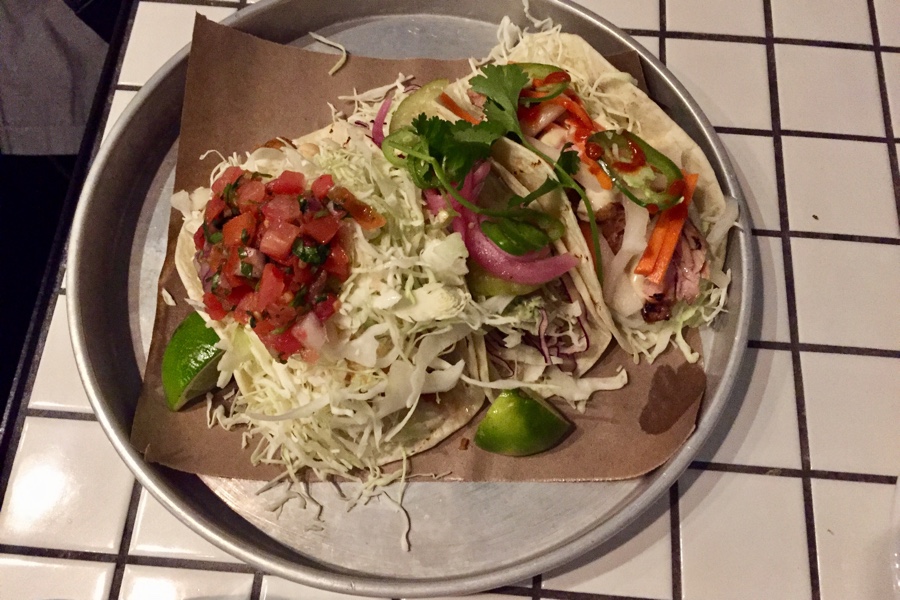 The White Bean ($5) taco was topped with pickled where can i buy cheap valium onion, tomatillo, achiote crema and little crumbs of feta. The bean paste was smooth and flavourful. However I think I still prefer the meat tacos.
The Soft and Crunch Carnitas ($6) was a hit. It'd been years since I had a taco with both soft and hard shells. It was like after school snack at Taco Bell back in California all over again. But of course back then we didn't have such flavourful pulled pork like this in our tacos.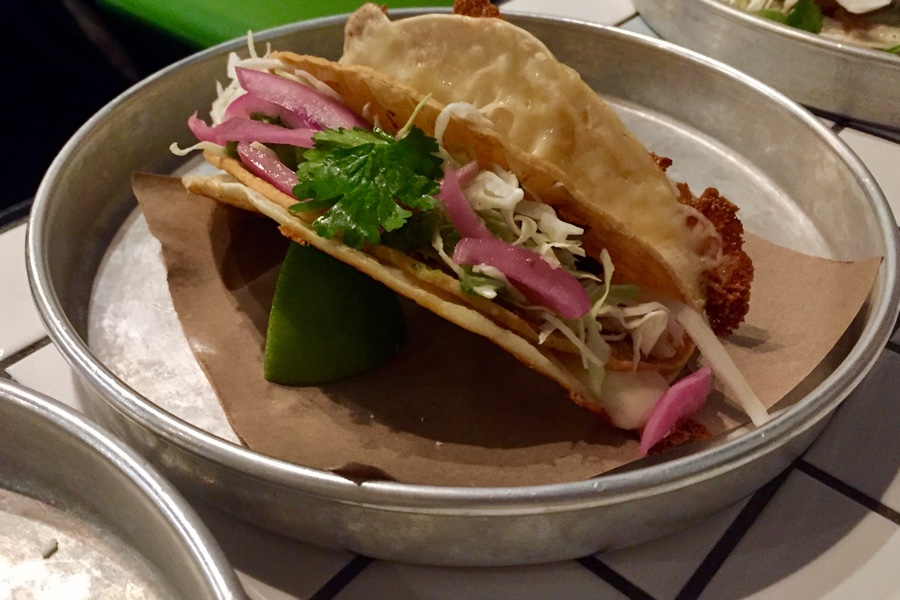 A little surprised that they served the Tater Tots ($9) after all the tacos had come, we thought it was an appetizer dish. The size of the dish was huge and at this point we were starting to feel full. The  tots were a little different from what I had pictured – I was expecting the 'Mexi-Fries' like what they serve at Taco Times or Bao Down. I guess they try to make this dish a fiesta, like nachos or something, as they topped it with nacho cheese, salsa fresca, crema and  cilantro – a little messy and unappealing.  I think I prefer eating the tots like how they are in the much simpler way.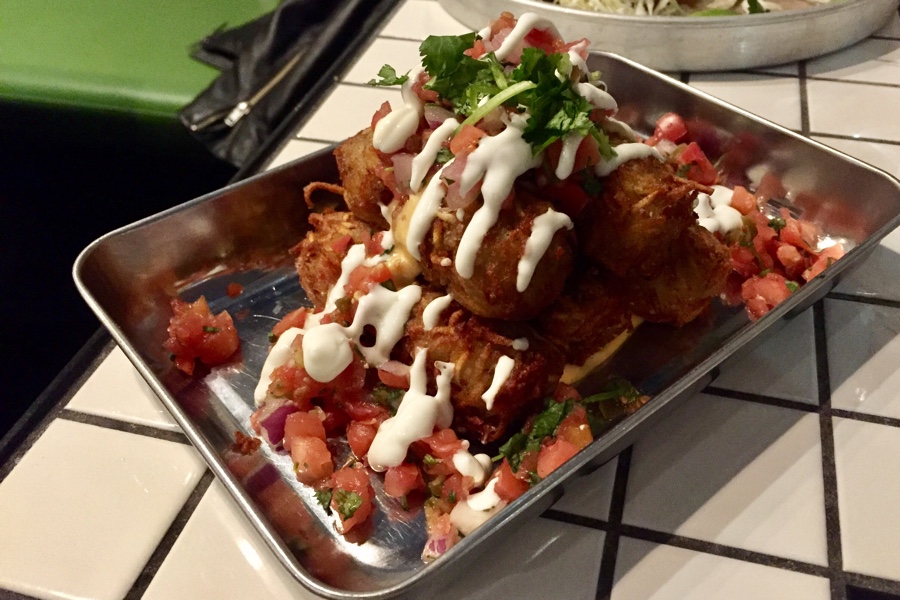 The classics such as the fish taco and the soft and crunch carnitas are just as solid as the ones at their food trucks and restaurant locations. The lemongrass chicken taco was interesting but I rather get a lemongrass chicken banh mi instead if I'm craving for such flavour The tater tots were a little messy being served like nachos.
Westsite and menu:
https://www.tacofino.com/location/yaletown-burrito-bar
Location: