We decided to take a break from the Make Music Festival, and Justine suggested to grab some food and drinks at Tacofino Gastown. I have tried their food at their downtown food truck on Burrard st – their tacos and burritos are quite decent, but not spectacular. However, I found their Gastown eatery quite remarkable.
The first impression was their outdoor patio. The space is very tastefully designed. I was captivated by the old-time charms of the surroundings in the middle of Gastown, and a welcoming entrance on a beautiful brick wall. And the patio appeared even more charming on a summer evening like this, when the outdoor energy was fueled with warm air and laughter.
We were seated at the bar after we were inside. Sitting on one of those white metal bar chairs close to the front, I just loved the brightness and high ceilings that made the the front of the restaurant rather spacious – there were a lot of people but I did not feel crowded.
I started my evening with a Mexican Socialite ($10), a cocktail created with raw cocoa infused el jimador tequila, cointreau, sweet vermouth, fresh lemon juice, and absinthe rinse. It was sophisticated and flavourful. I really enjoyed my little glimpse of the classy night life of Mexico.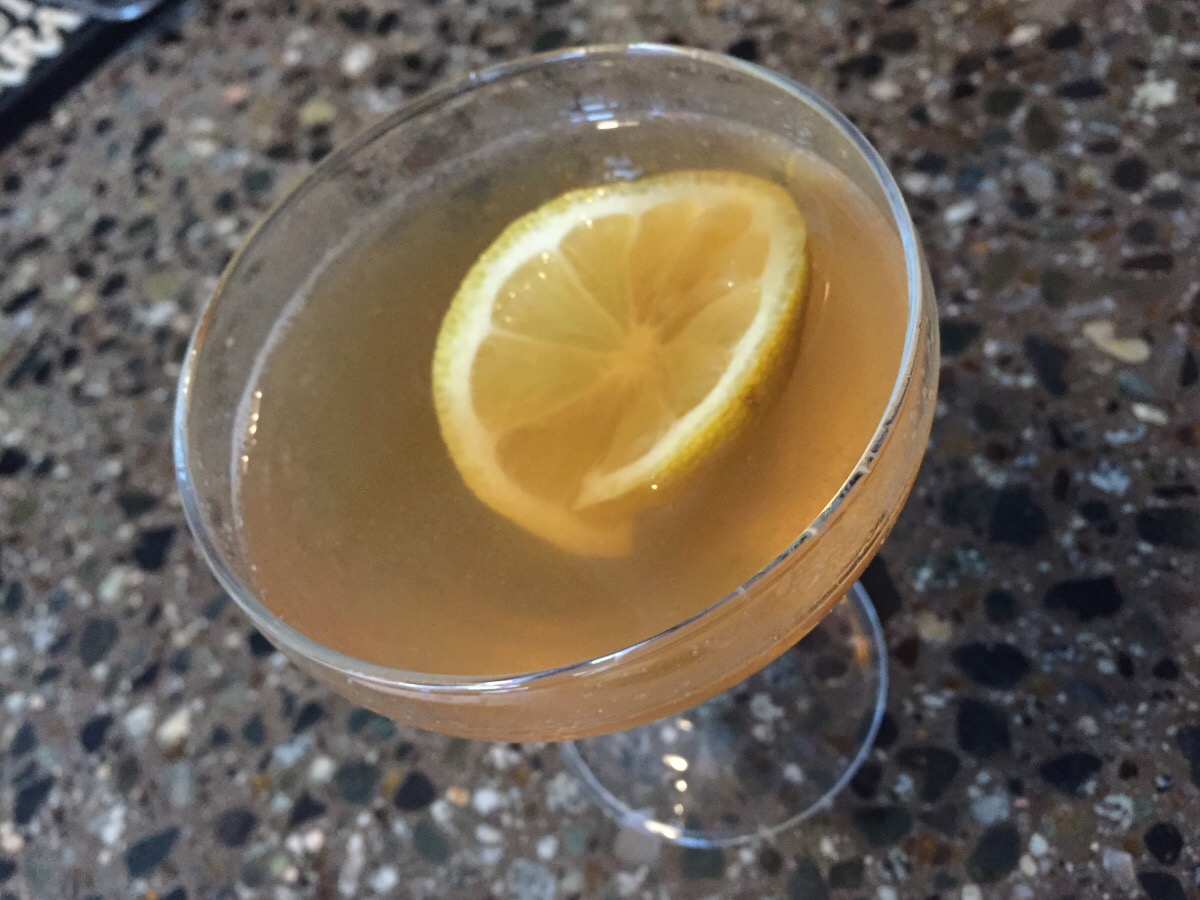 My Octopus Tostada ($11) looked like a beautiful green garden, with toppings of pea tip, green onion, and cilantro, and finished with an avocado-jalapeno crema and some chili oil. It was such a perfect dish for the summer – the greens were refreshing, and the octopus was cooked to a satisfying tenderness. This Tako / Taco combination was definitely a winner.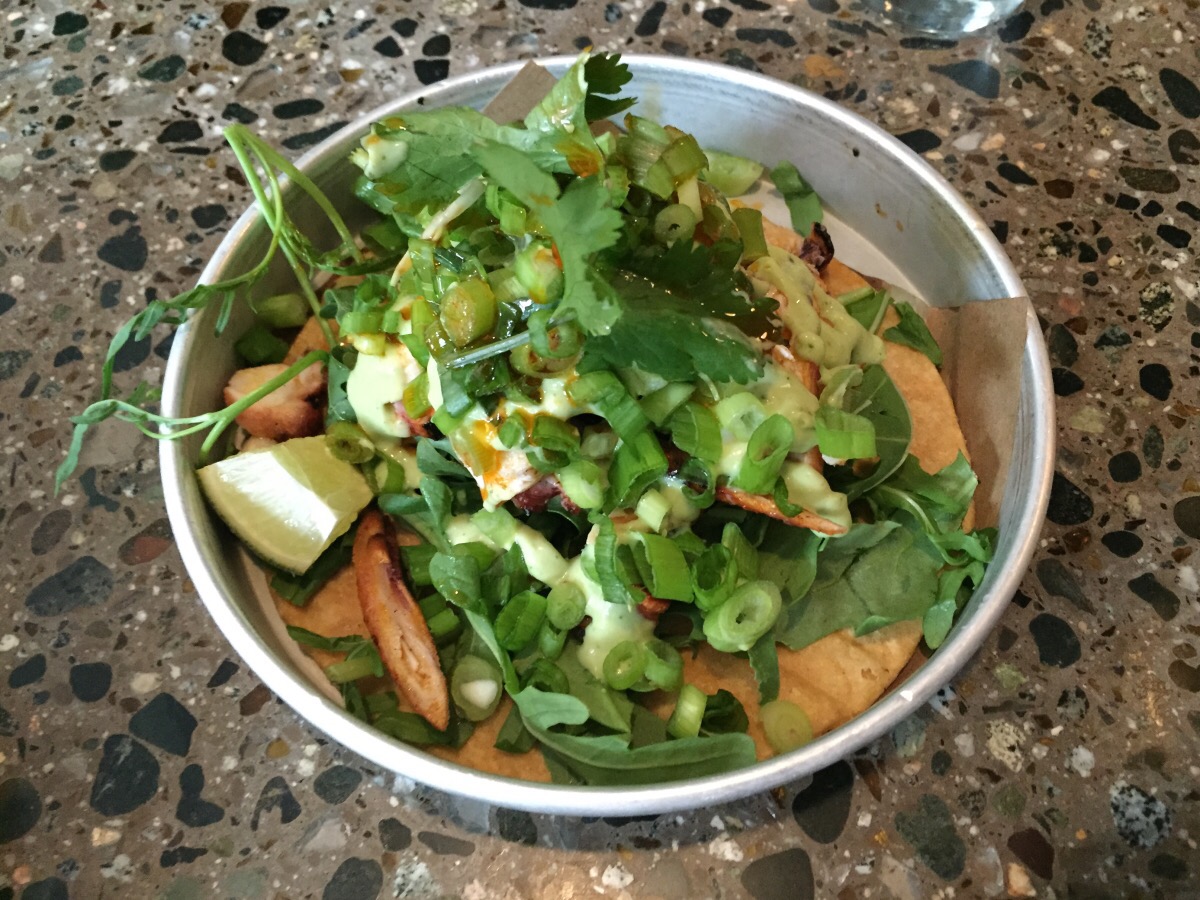 While the Octopus dish was super fresh and clean tasting, the Lamb Birria Taco ($7) was filled with a ton of flavours. The lamb meat was cooked to perfection and all the different spices came through to help complement the slight gaminess. The other components made such great condiments too: herb salad, arbol chili, pickled naples (cactus), and preserved lemon zest. It was very exciting to see how a simple taco could be presented in such a beautiful and sophisticated way.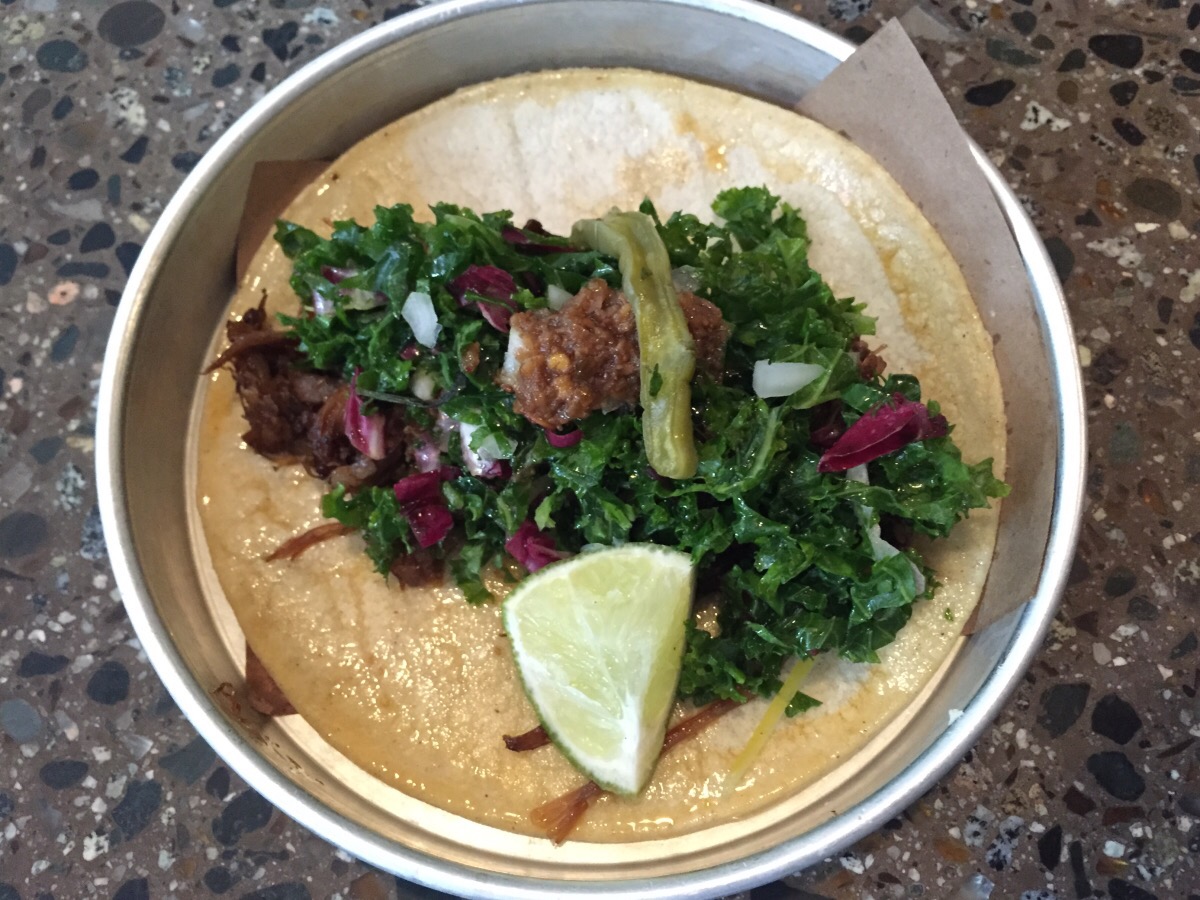 My friends got Fish ($6), Crispy Chicken ($6) and Red Chorizo Taco ($6), and they all looked very fresh and tasty.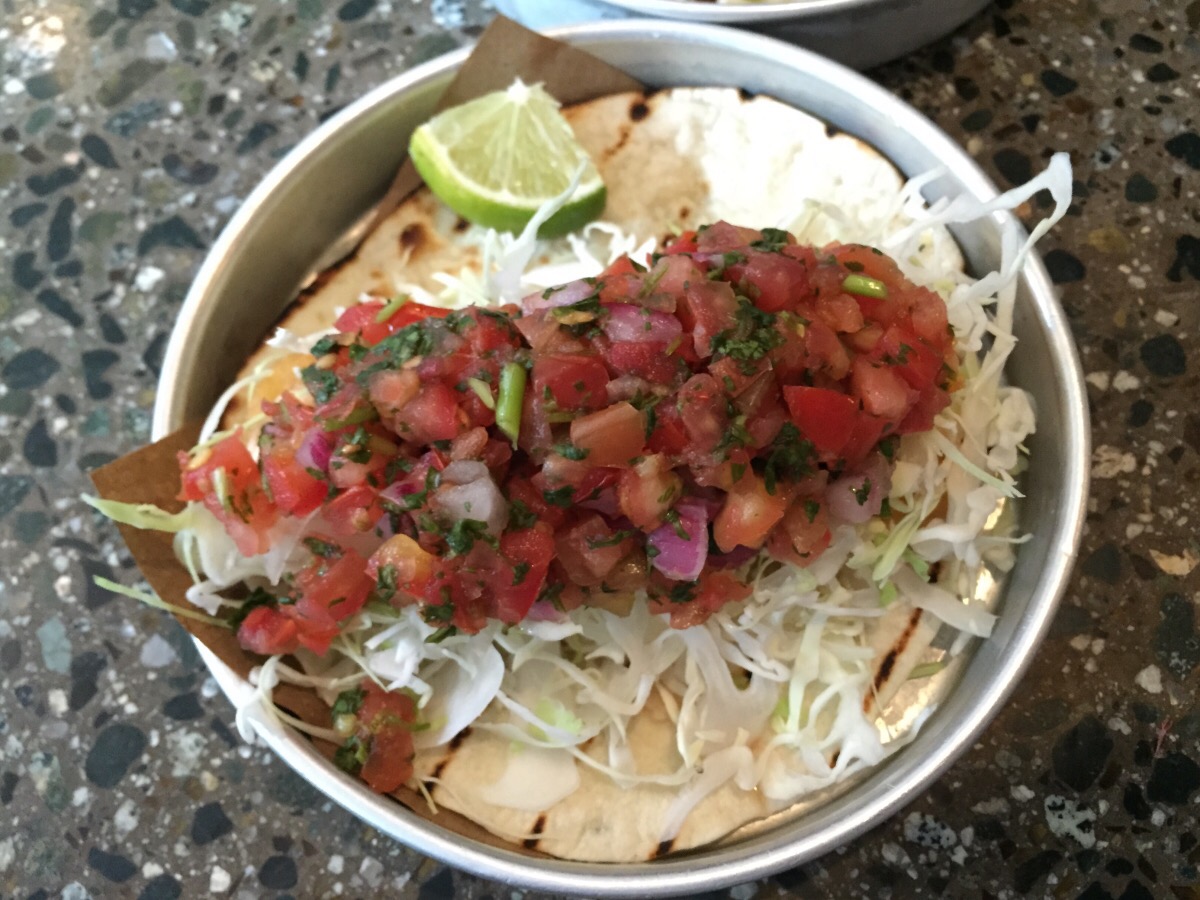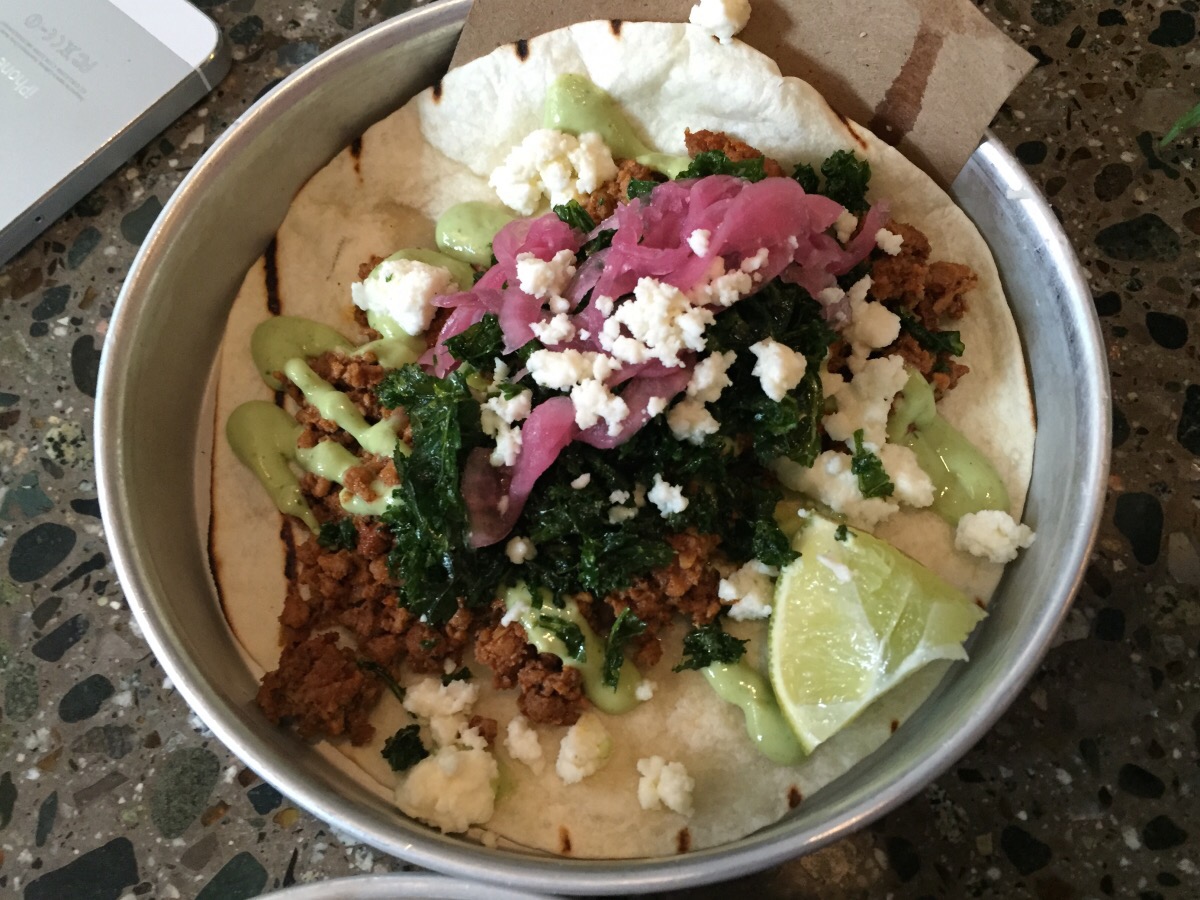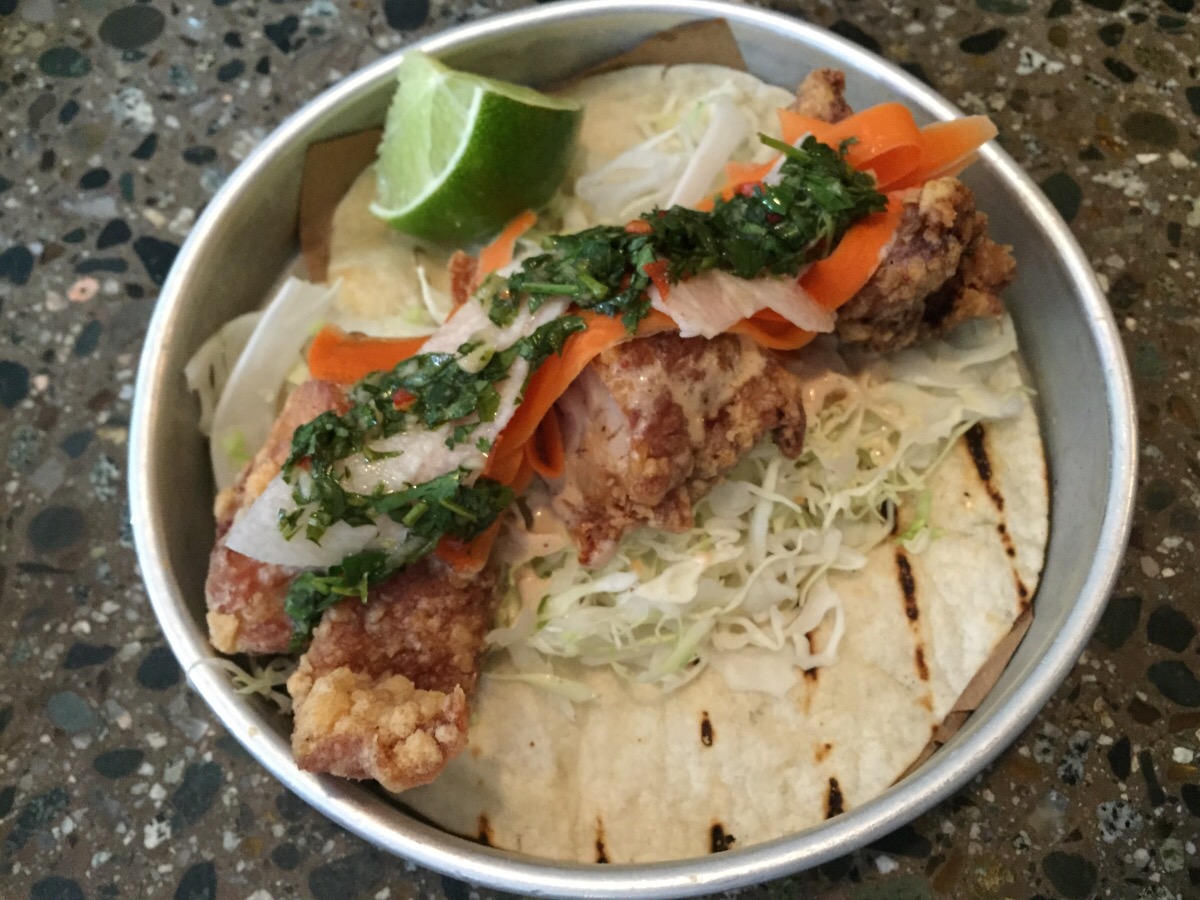 Justine still had room for dessert, and I stole a bite out of her Lime Curd Vaso ($4). It was very creamy and but not too rich because of the acidity from the lime.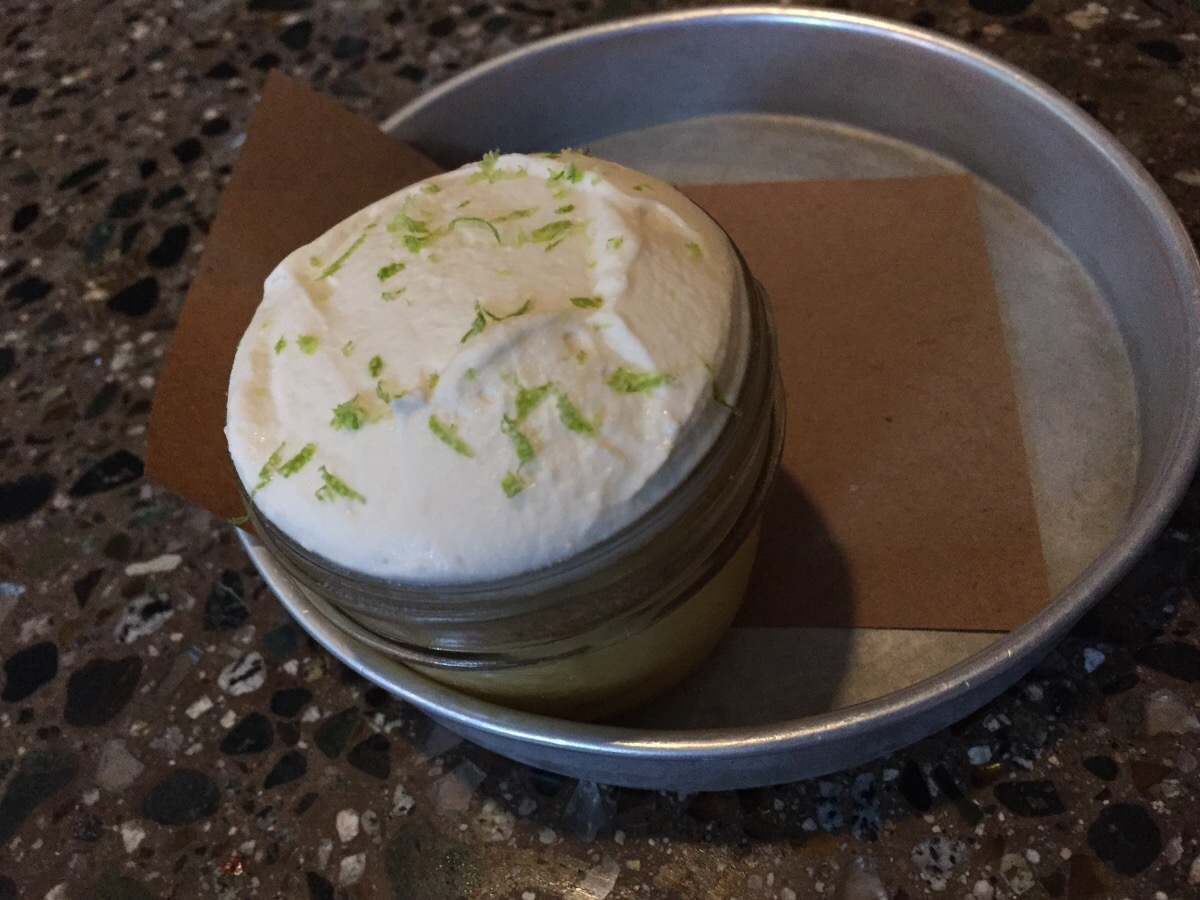 I think Tacofino Gastown is definitely running towards a great direction- nice location, beautiful indoor and outdoor spaces, delicious food reasonably priced, and a very attractive and energetic bar with an interesting cocktail list. I will definitely come back here throughout the summer.
Website:
http://tacofino.com/gastown-home
Map and other reviews: