It was another beautiful evening. I was taking my friend Morgan out for dinner before heading down to Centennial Beach in Tsawwassen. I have just moved into Morgan's house again as my mom is staying at my place till she buys a new condo. And I really wanted to show Morgan out gratitude for the living arrangement he offered.
I wanted to have dinner in Ladner so we drove into the ladner town centre and found Maguro Sushi, a Japanese restaurant ranked quite high on Zomato. On the main side of a fairly large strip mall, it was quite spacious inside the dining room. It was not very busy inside at the time but the 2 server ladies seemed to be running around frantically. The first one greeted us without a smile as she wiped the table, dropped down the menu and fled in a haste. Morgan and I started to chat with each other while looking at the menu. 5 minutes later, all we had were still just the menus. While we were exchanging friendly hello's with a table of 5 young diners behind us, they told me that it was hard to get any service here. Hmm… I was a little concerned how this dinner would turn out. Finally the waitress was bringing a few things to the table behind us, but once she dropped the things off, she was running away again without evening looking at our table. So I decided to shoot her a loud hello to get her attention. She stopped and looked at us with annoyance in her eyes, but she took my order of a large bottle of Asahi.
So the beer arrived, and we finally got to order food. We gave the waitress quite an order of food. However, the lady did not look as grumpy as she did earlier.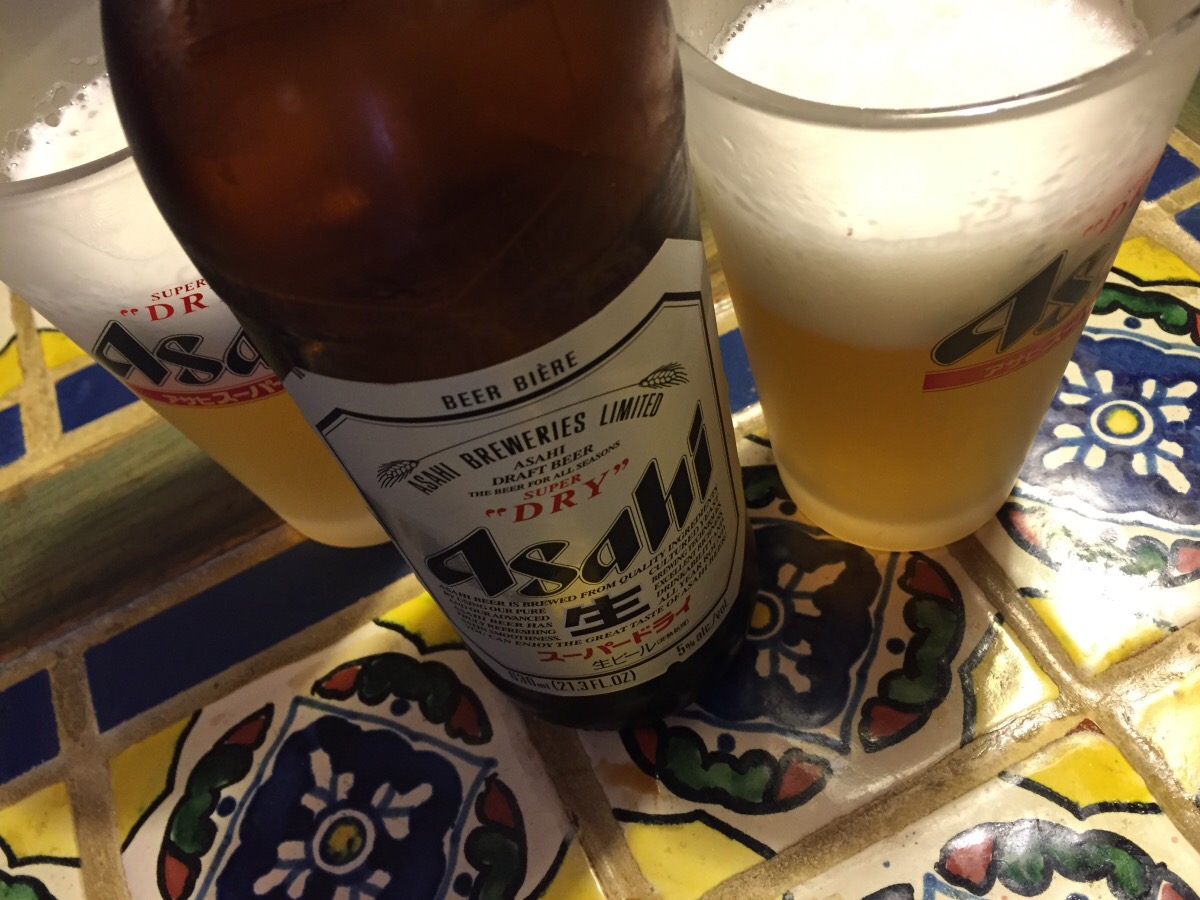 First came Chicken Karaage ($6.50), the Japanese version of Fried Chicken. I have to say, those golden chicken nuggets were very nicely done – the color was vibrant, the breading was thin and crispy, the meat was moist and juicy, and the seasoning was just spot-on! As I could hear some staff members speaking Korean in the back, I wondered if there was some Korean influence on this fried chicken dish. I had certainly not had chicken tramadol pharmacy online karaage like this before.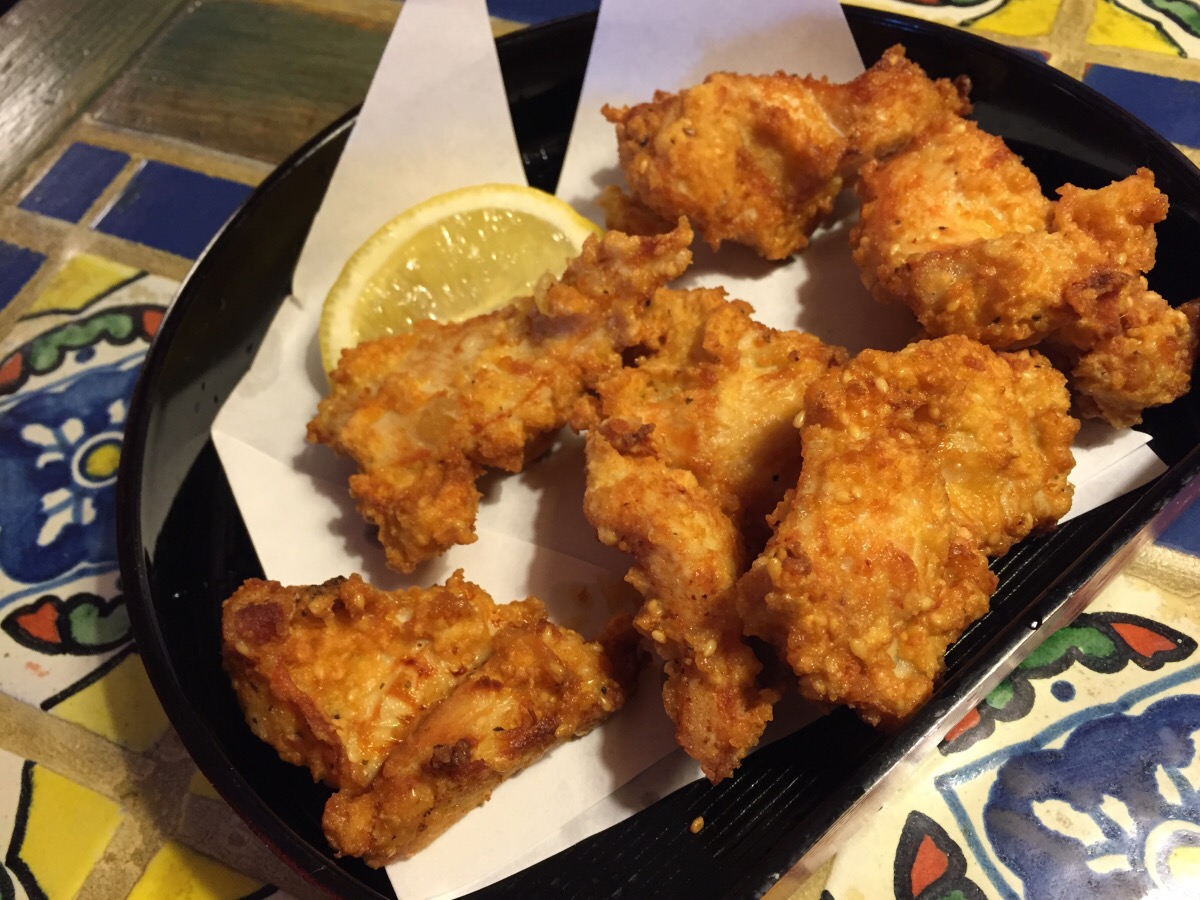 Off a good start, we moved onto our our next dish, Crazy Roll ($5.95), which is just a breaded and deep fried California roll. The roll looked a little bit sloppy, but it tasted awesome! Again they did a great job on the breading and the seasoning. Man this restaurant really should be featured on Diners, Drive-Ins and Dives – so far 2 deep fried dishes, both totally nailed it!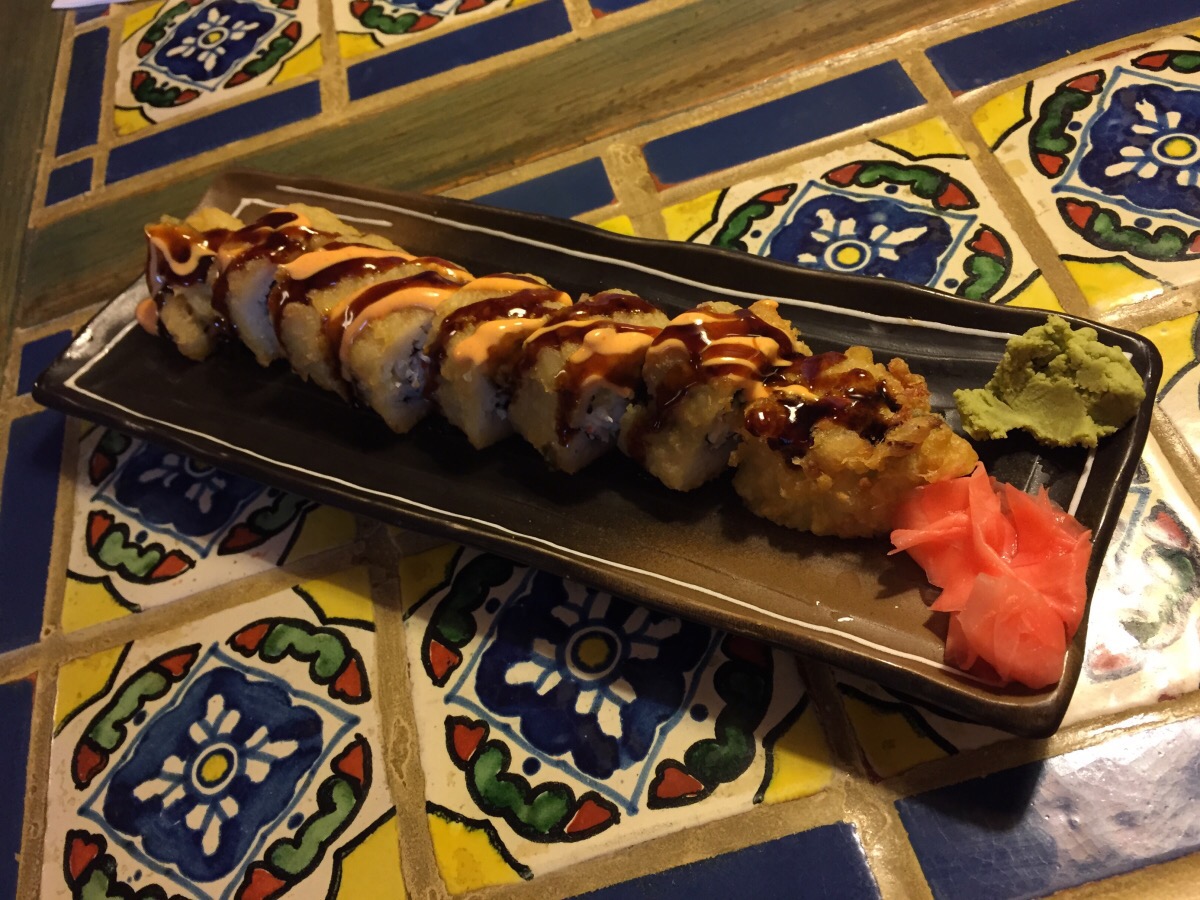 Time to try their Nigiri set, Tokyo Sushi ($15.50). I was a little nervous because we came here on a Monday. Mr. Boudain have warned us about having sashimi and sushi on Monday because we likely to get the leftover fish from the weekend. The set was not bad – the presentation was quite decent, showing some great knife skills from the sushi chef. The taste and the freshness were okay. I definitely had had better quality raw fish from other places.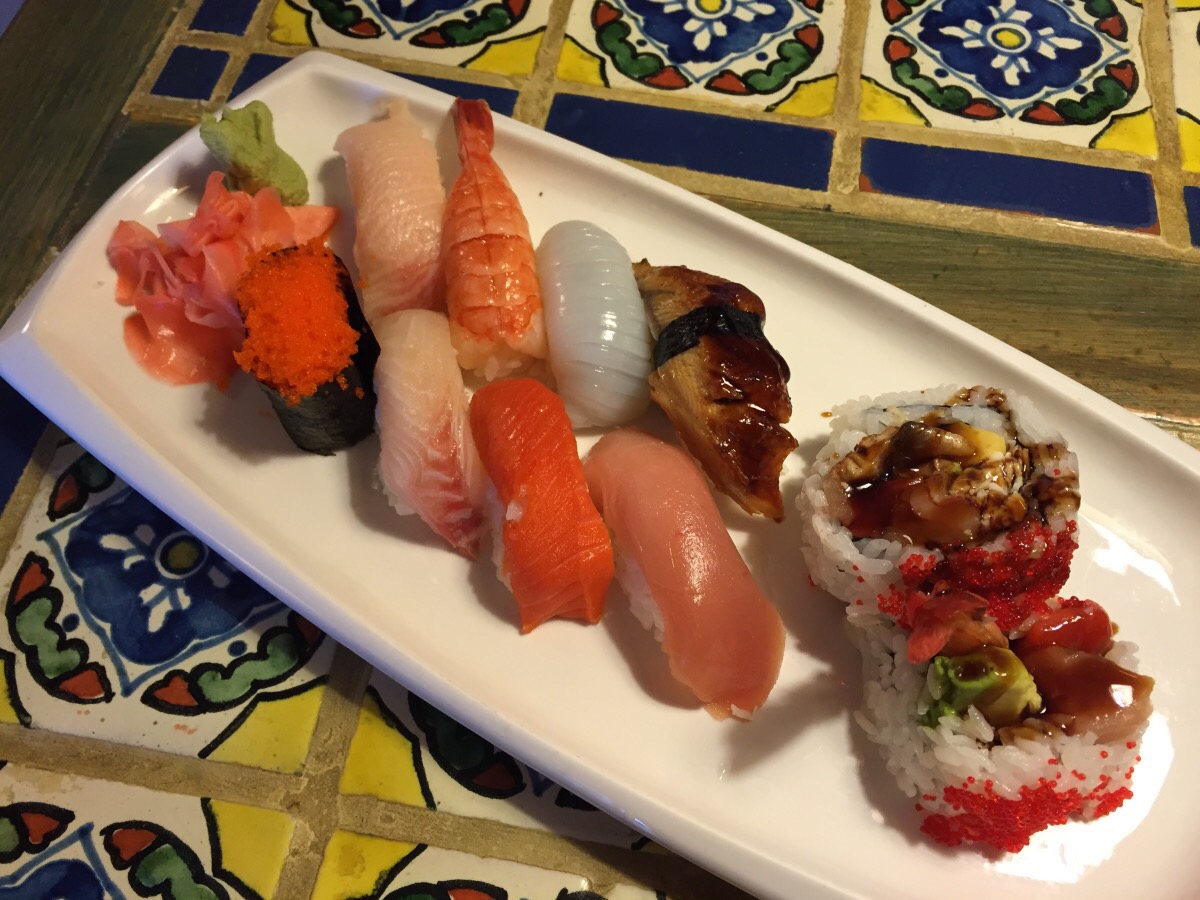 Besides 8 pieces of Nigiri, there were a couple slices of the House Roll, which were heavily sauced. The taste was decent, but I rather wanted to taste the fish in the roll.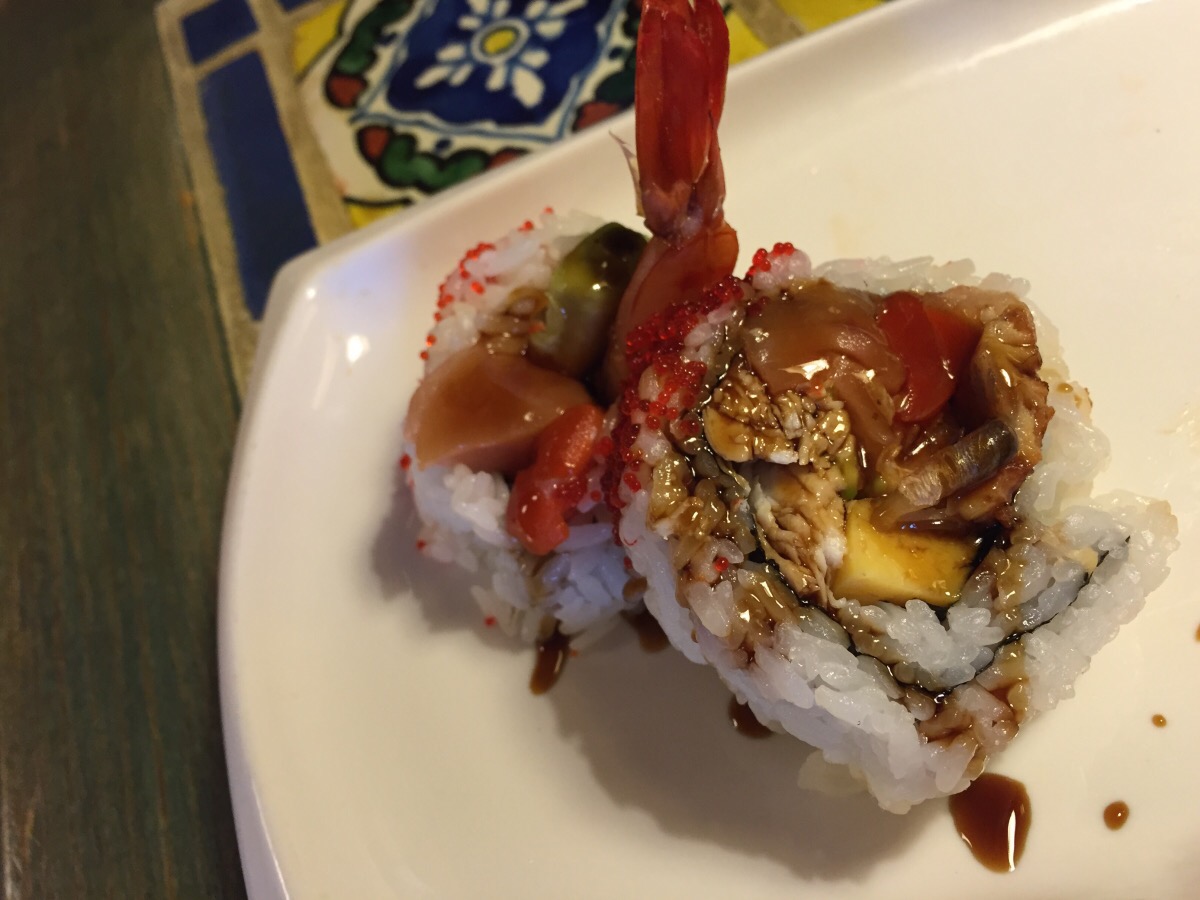 Last but not least, it was Woonia Roll ($9.95). I assume they name it Woonia to honor the fishing traditions of West Coast First Nations. It was a very interesting creation, There were large bits of deep fried halibut cheek layered on top of a chopped scallop roll, finally topped with a lot of tobiko, presenting a lot of different contrasts in flavours and textures. There were moments I felt like eating fish and chips but without the chips. Again they showed some great technique using the fryer, I think someone gotta give Guy Fieri a call!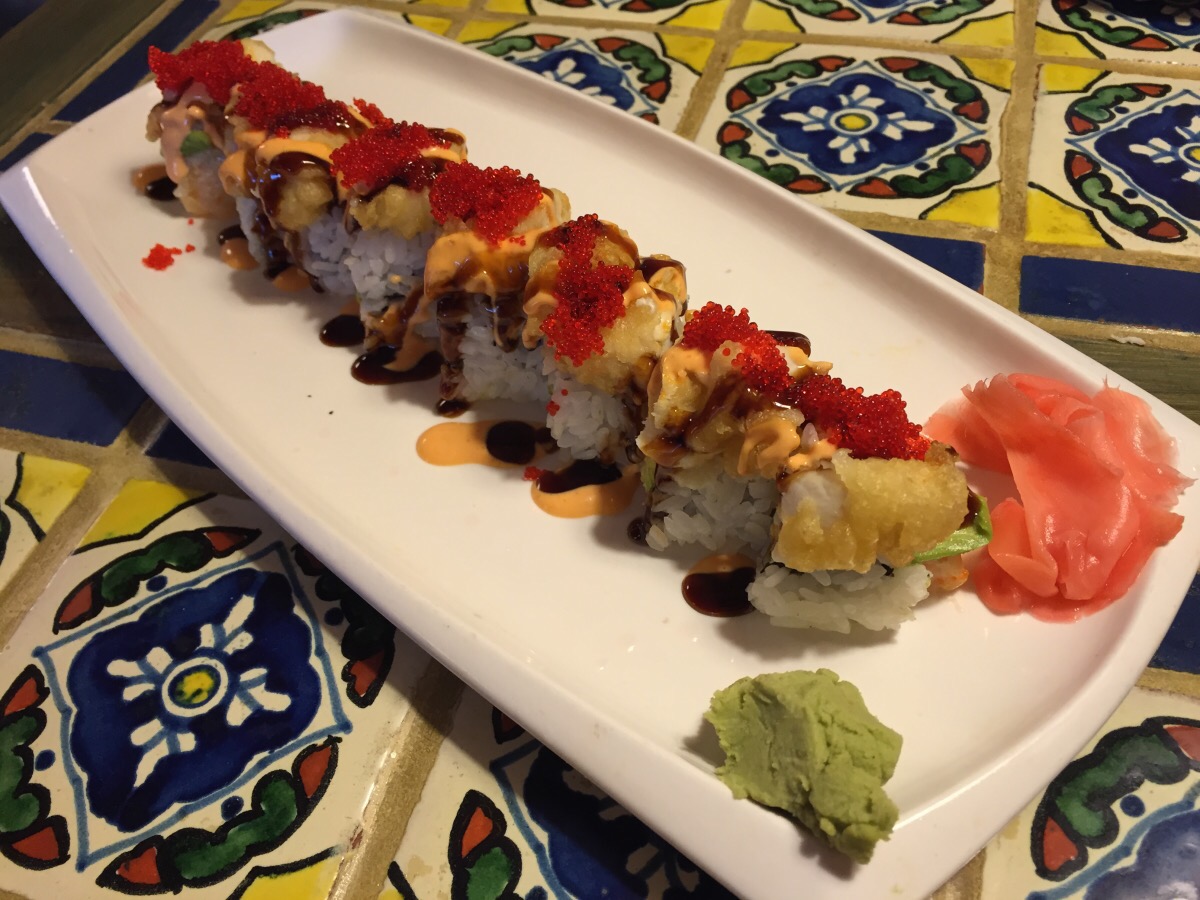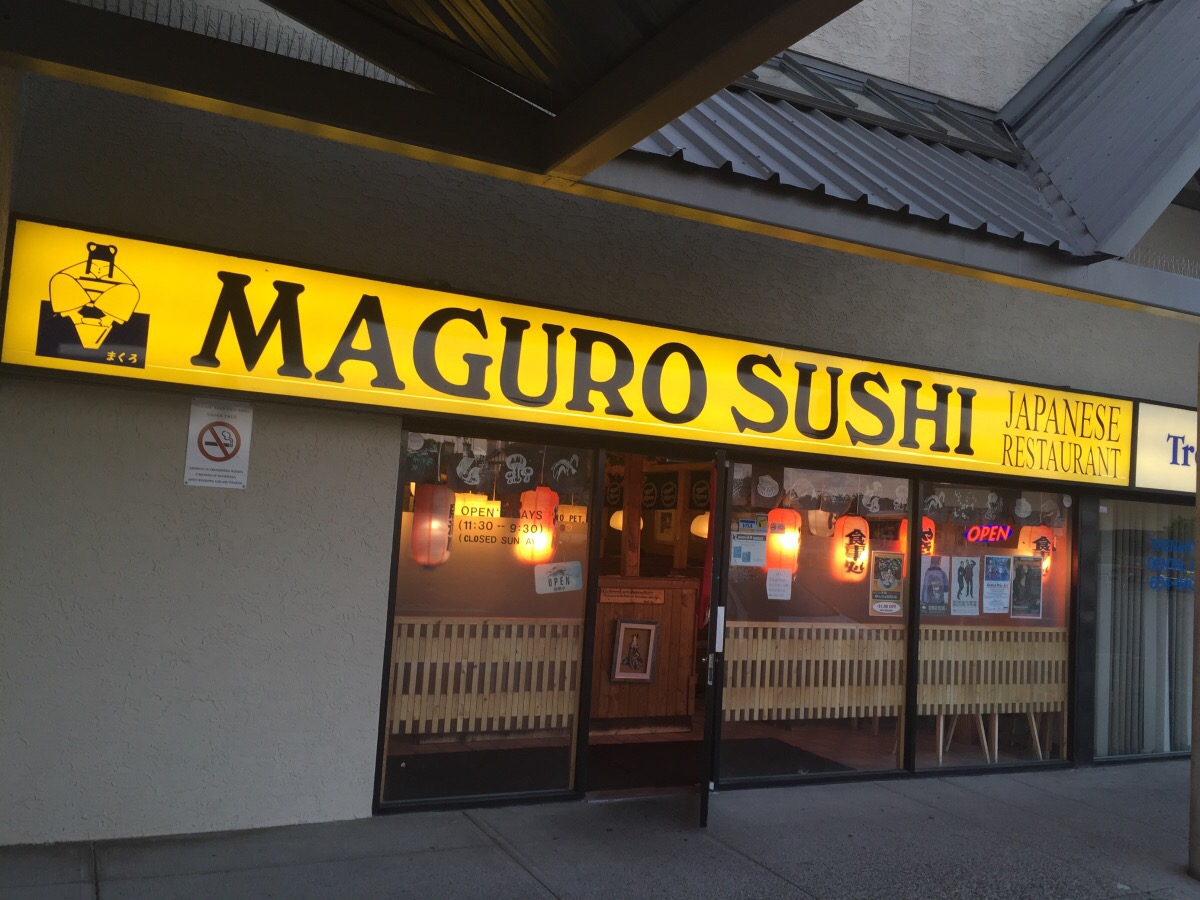 Overall we enjoyed the food and had a good time. At the end, the grumpy waitress was super friendly. So maybe she was just pissed off at the kids behind us? Who knows? And the price was not bad either. It was just $50 before tipping considering we had so much food and even had alcohol.
Website:
Map and other reviews: