I finally had the food at TacoFino Food Truck! For so many times I was turned away by the long lineup. I guess since summer had fade away, less and less office workers in the city jungle were getting street food for lunch. It was 5 minutes before noon on a Friday, and I only saw a couple people in front the truck.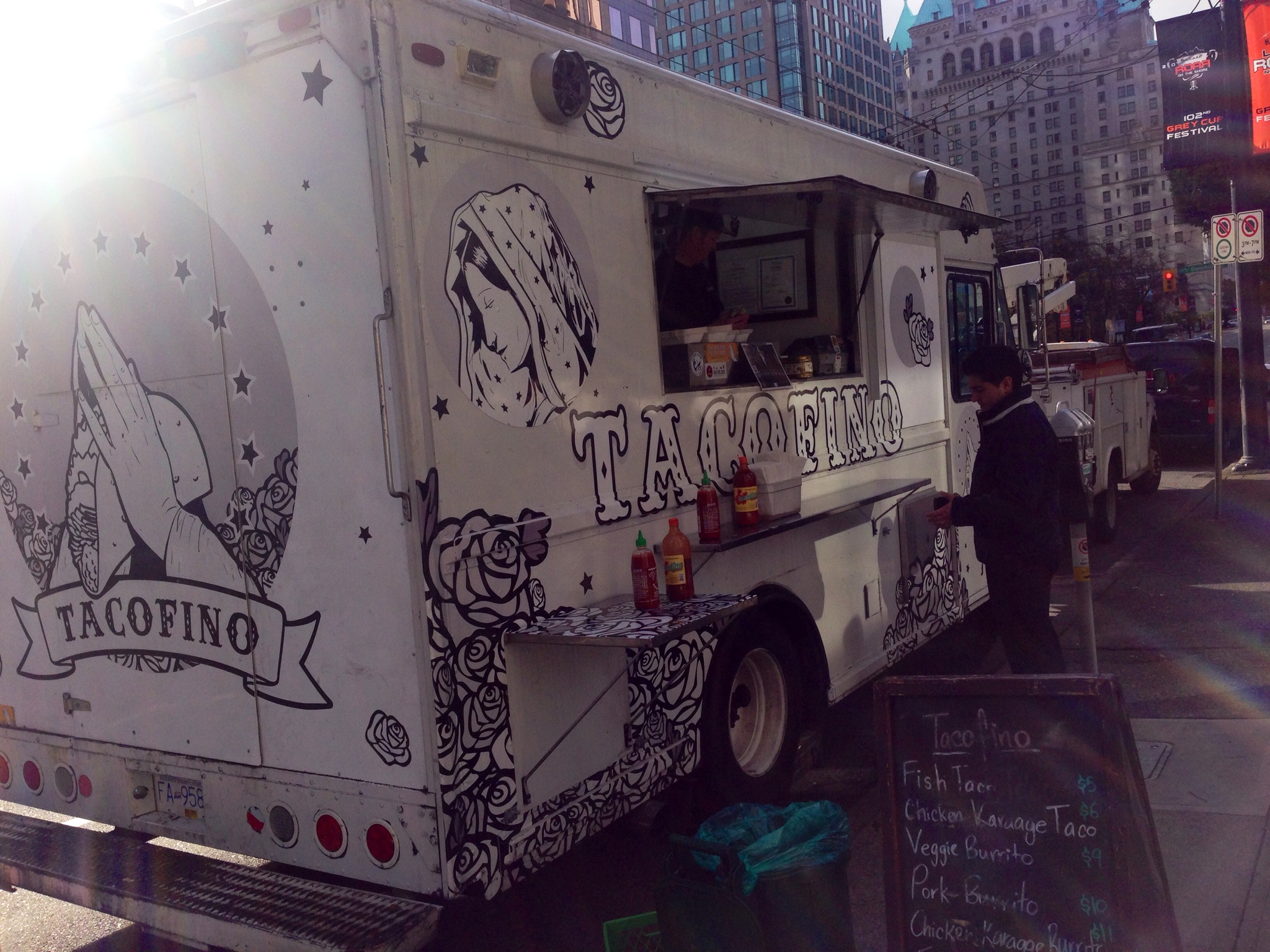 I ordered Fish Burrito. My impression was, wow this thing was huge! How do people manage to eat it on the street? I took the burrito back to my office, found a knife and a fork and cut it in halves. Overall it was a little bland and underwhelming. I wish I could have grabbed some hot sauce on the side. The batter of the deep fried fish was a little much for my liking. The fish itself was fresh. The rice and black bean filling tasted a little odd to me. Not sure if it was the ratio, there was too much moist, or it was the freshness of the rice.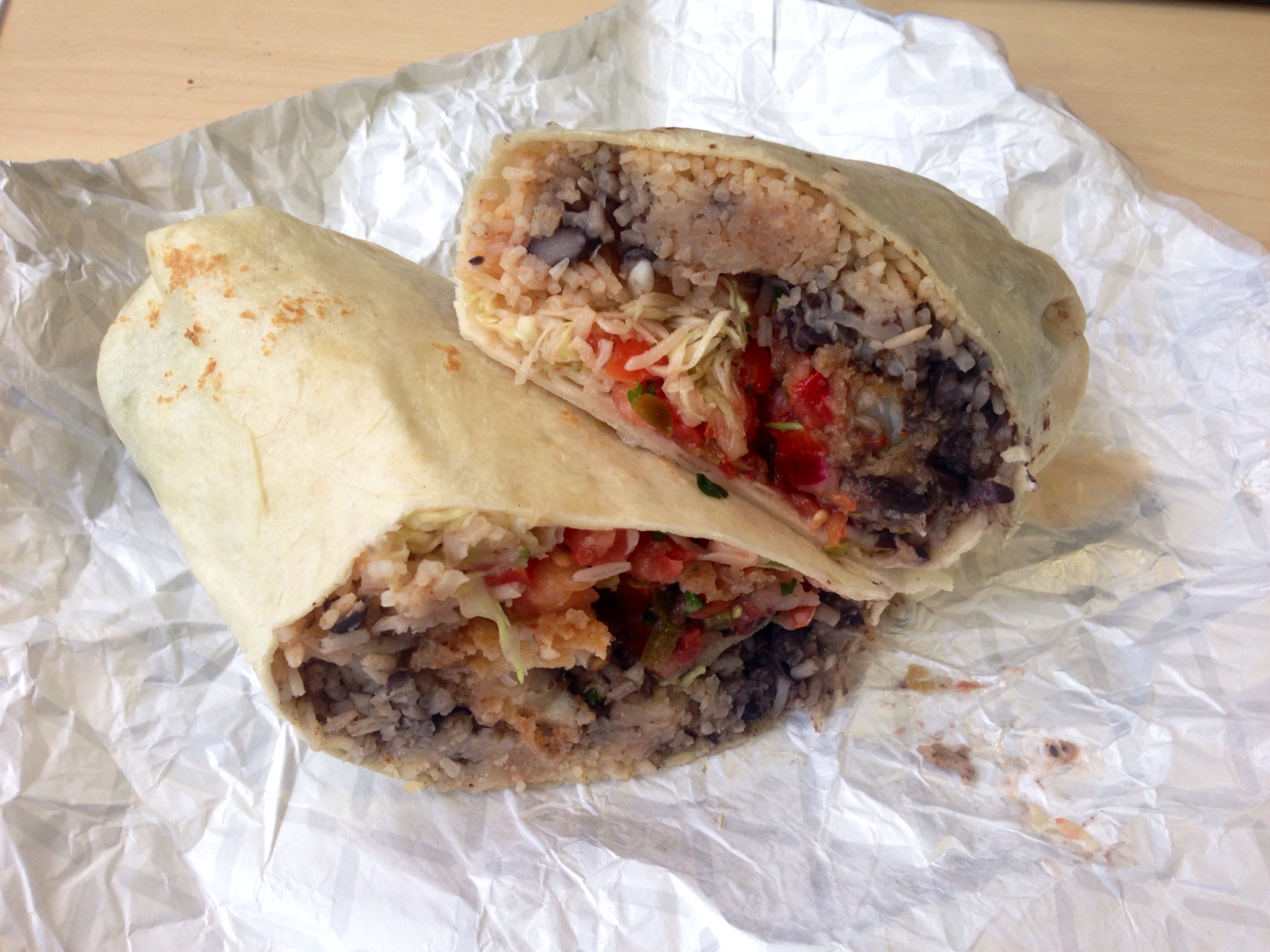 Maybe my expectation was a little too high. Or maybe they just had a bad day cooking rice and beans. I think I would still come back to try their tacos.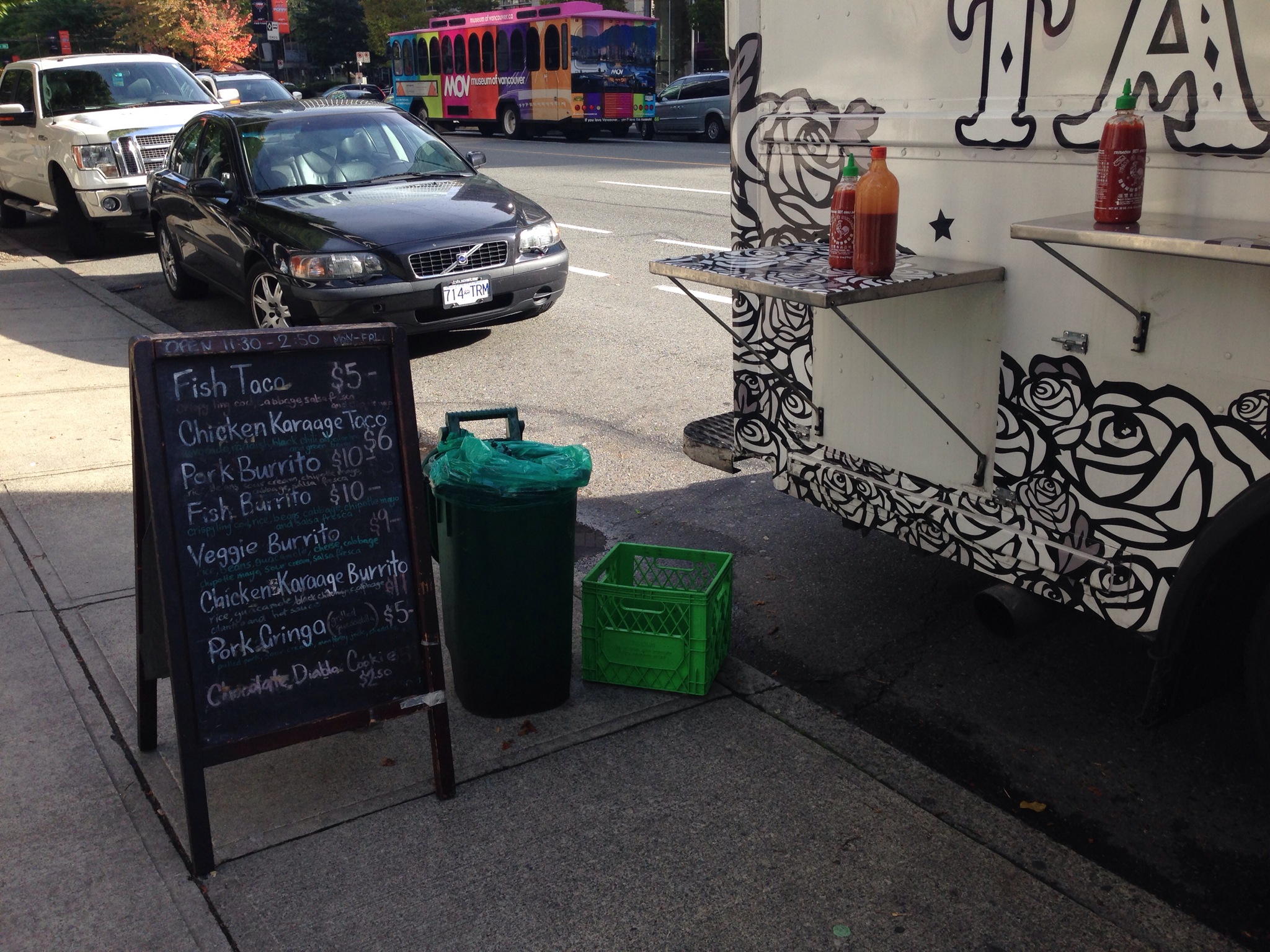 Official website:
http://tacofino.com/
Map and other reviews: