Recommended by a Taiwanese friend, we decided to give Strike at a try after badminton. The dishes were prepared well, but nothing was strikingly impressive. I guess a lot of Taiwanese folks come here for the familiar comforting tastes from the home island. This Taiwanese joint is also well known for their late night half priced specials on their bubble tea.
Albert's 3-cup chicken, a taiwanese classic, was cooked nicely and beautifully presented. sitting right next to him, I kept smelling a beautiful aroma of basil and ginger from his dish. But the specialty dishes here do not come with rice and side dishes. So you have to pay a little more here to get a full meal if you decide to order from their specialty menu.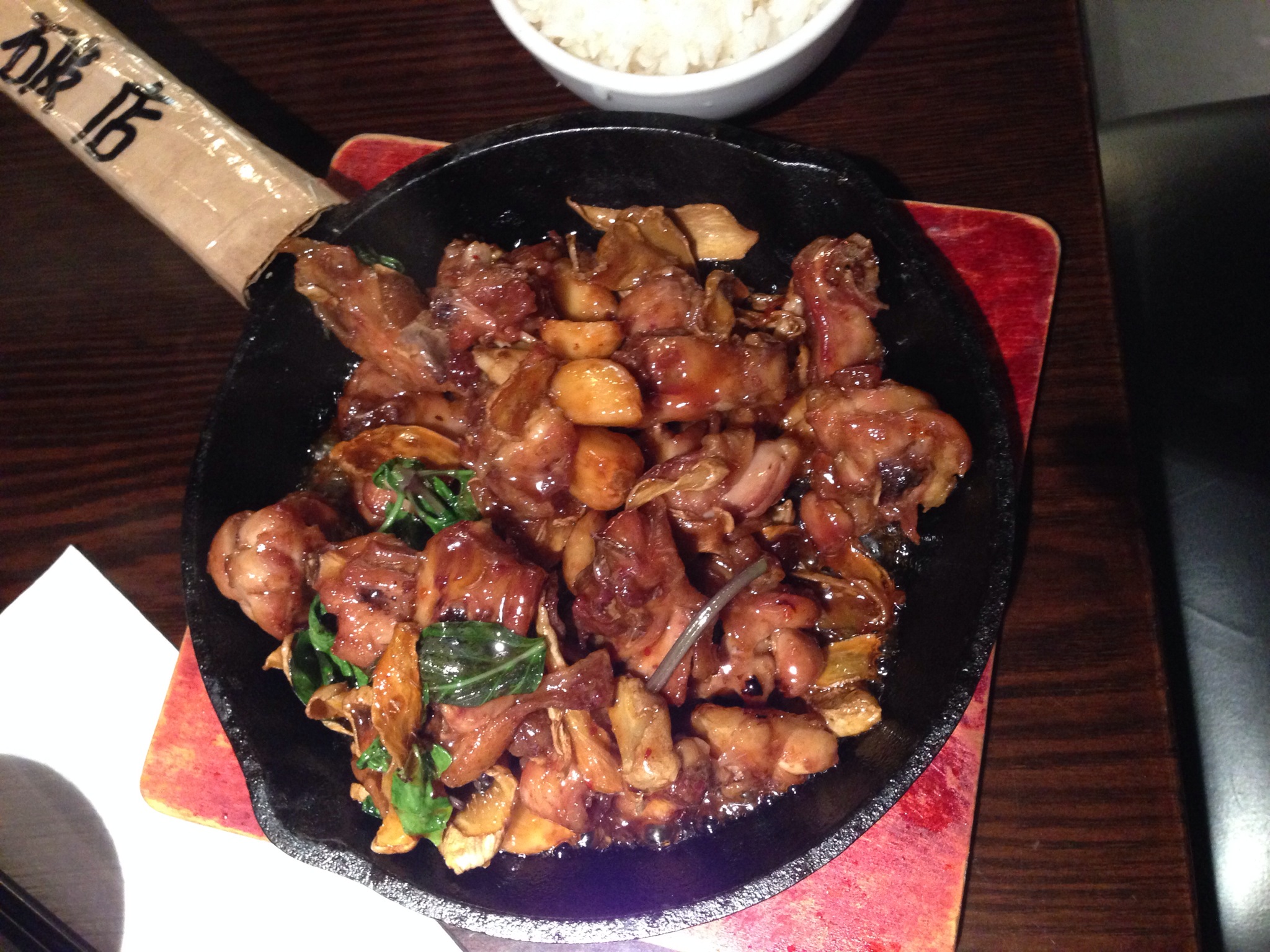 While looking at the menu, Jac raved about the teppanyaki dishes here. She ordered the steak with mushroom sauce again. I always found this dish at Asian restaurants (Taiwanese tea house or Hong Kong style cafe) a little too gimmicky. People usually pay higher price for the hot sizzling wow factor on a cast iron plate, not the piece of meat that is always over marinated with potato starch.
LoLo and I ordered their Signature BBQ chicken and rice set. The dinner set did come with rice and 3 little side dishes: bean sprouts with sesame oil, picked zucchini, and braised potato wedges. The side dishes were so so, nothing special. Their signature chicken was somewhat a disappointment. The spice rub was okay and clearly tasted Chinese 5-spice as the main ingredient. The chicken however was a little dry and kind of cold, making the whole dining experience a little underwhelming.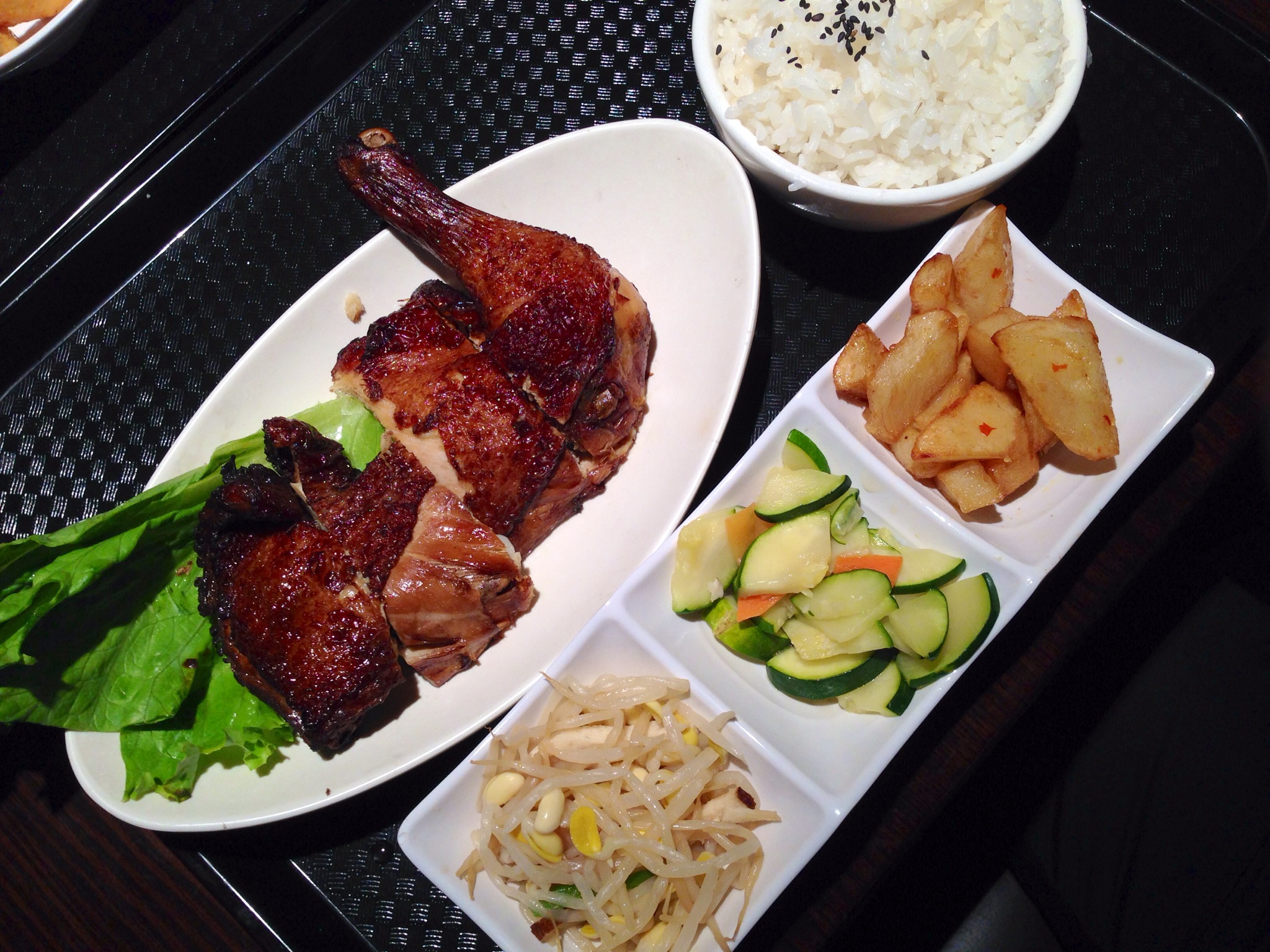 I had a little taste of Jane's Red Spiced Pork Chop. It was marinated and fried properly, but the chop was a little small compared to other Taiwanese restaurants in my opinion.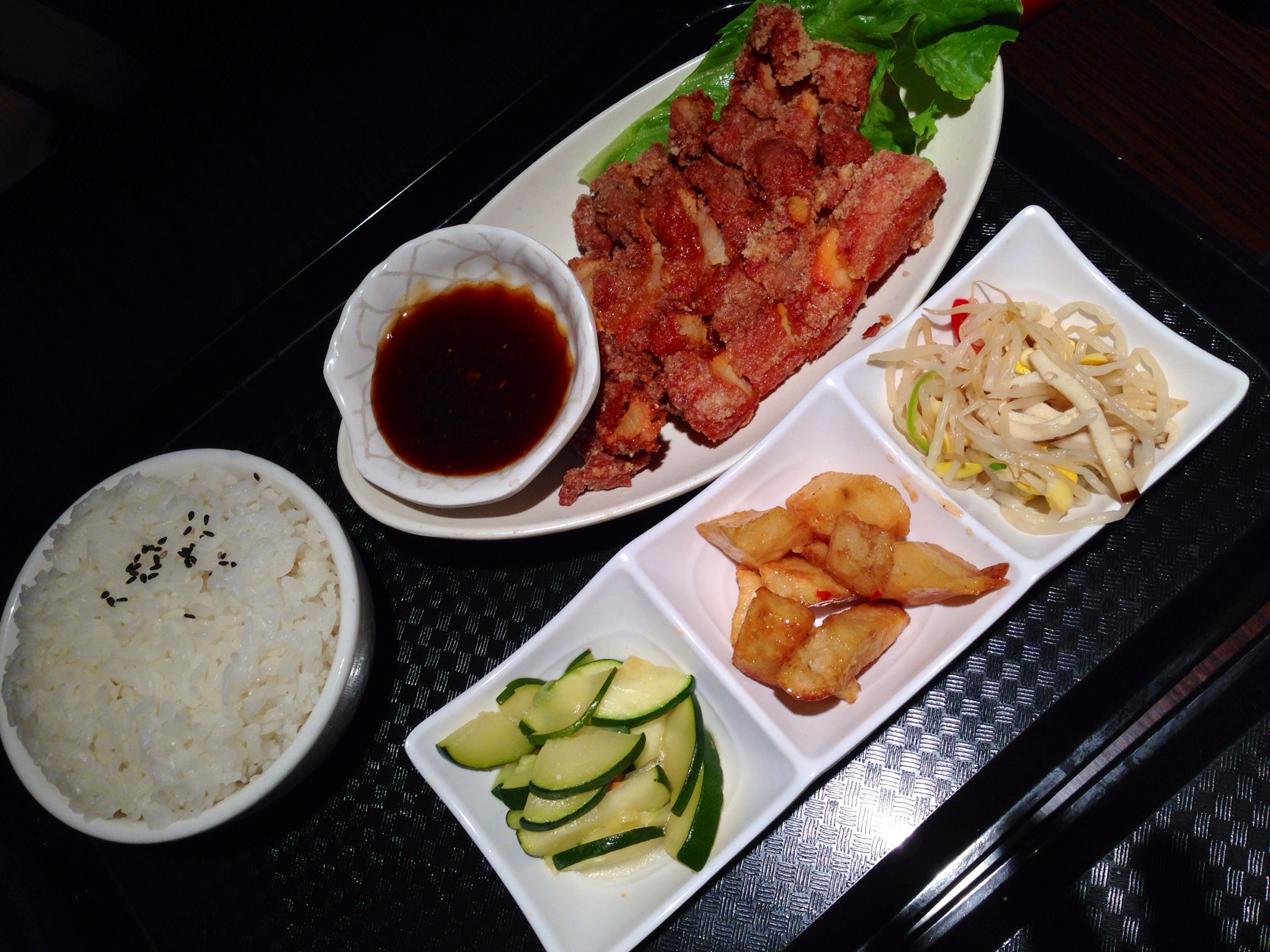 Gab's Sesame Lamb Fried Rice however had a huge portion and was probably most attractive dish on the table. He seemed to enjoy eating it as well.
Overall, despite some misses, we had an okay time eating at Strike. However, the quest of finding an outstanding Taiwanese joint continues!
Map and other reviews: