We were 5 minutes late for our 6pm reservation, and wasted no time to place our order because we had to be gone before the 7:30pm reservation. They only have 2 rounds of dinner service here because they are only open 6 – 9pm, 5 days a week. The small dining room of Sushi Hachi, barley fitting in 20 seats, was almost fully filled, with a lonely empty spot at the sushi bar with a reservation sign. I felt like waiting for the opening of a sold-out show, thrilled, anxious and nervous, and the anticipation of the entire audience was going through the roof. The show runners were only 2 people, including the Japanese sushi chef and his wife, the only server of the evening who seemed never stop running. Once a while, the chef ran away his sushi bar and presented his dish on a table by himself.
Without hesitance, we attacked their daily special board.  The Shima-aji Sashimi ($18) is a rare find in Vancouver as the supply of striped jack found in the city is imported from Japan. The beautiful metallic overtone on the skin showed how fresh it was.   Less fatty but more delicate than Hamachi, it tasted more like Kanpachi, but definitely had a greater flavour. This sashimi dish opened the show beautifully.
Another dish from the daily special board was Grilled Madai Head ($8.50). As a matter of fact, serving red sea bream head is popular in Japan for ceremonial occasions, and if you can get over of the idea of the fish staring at you, it was a tasty dish.  There was quite a bit meat to pick on it actually. Although it was flavourful, we found the meat on the fish head a little dry.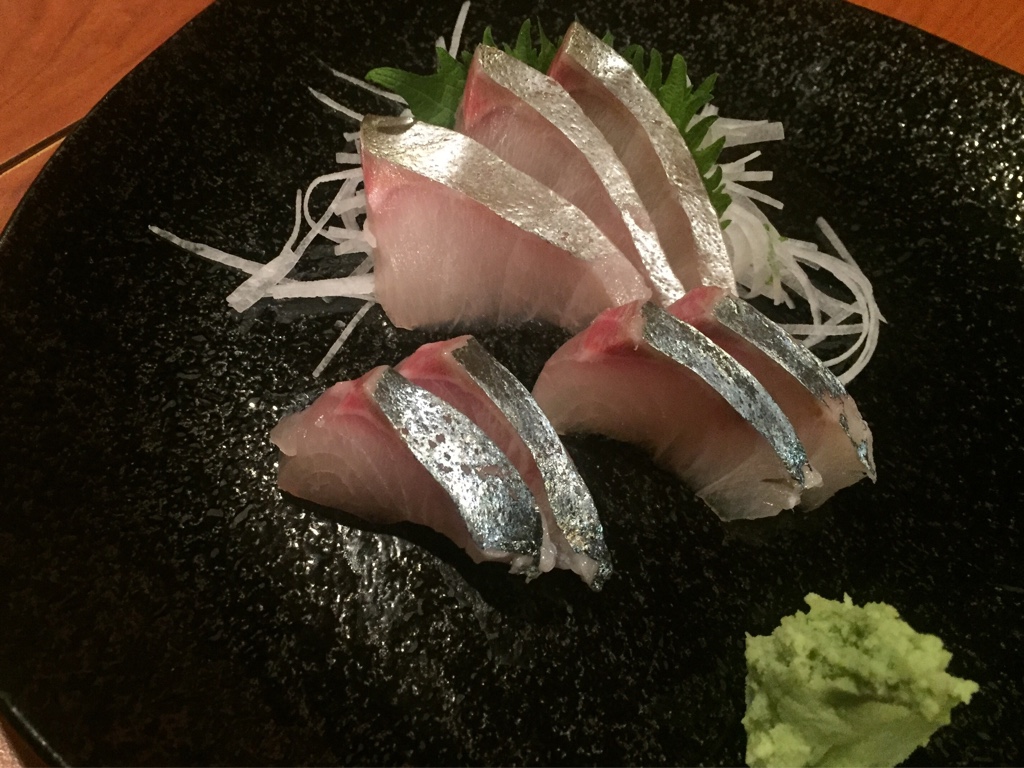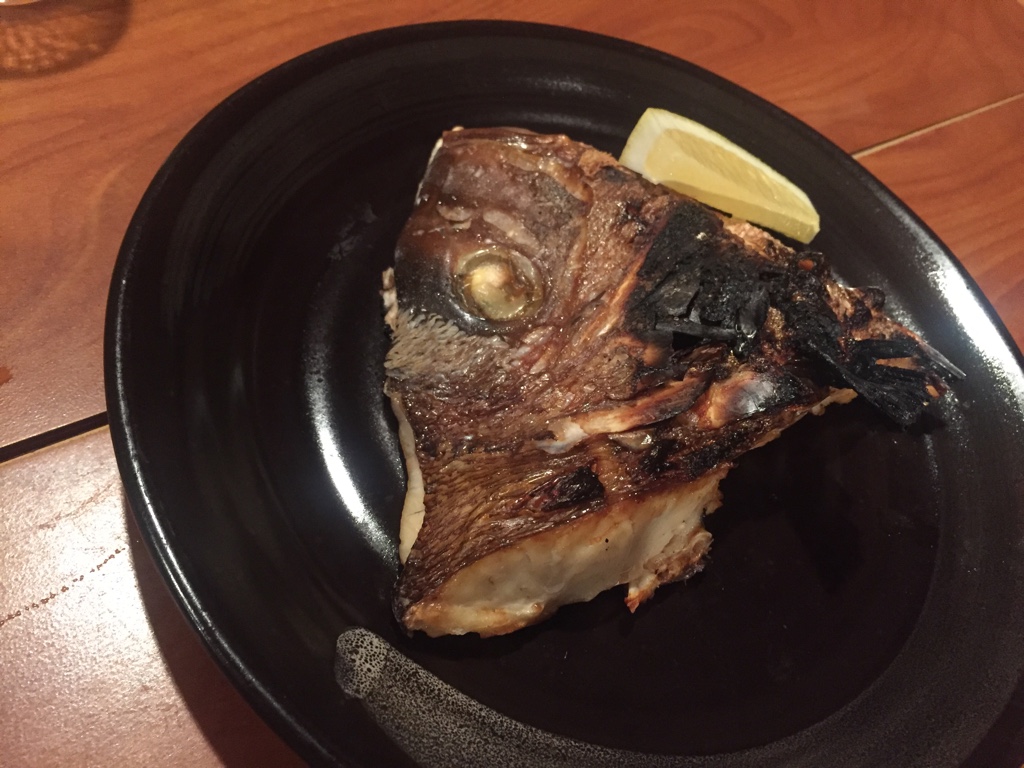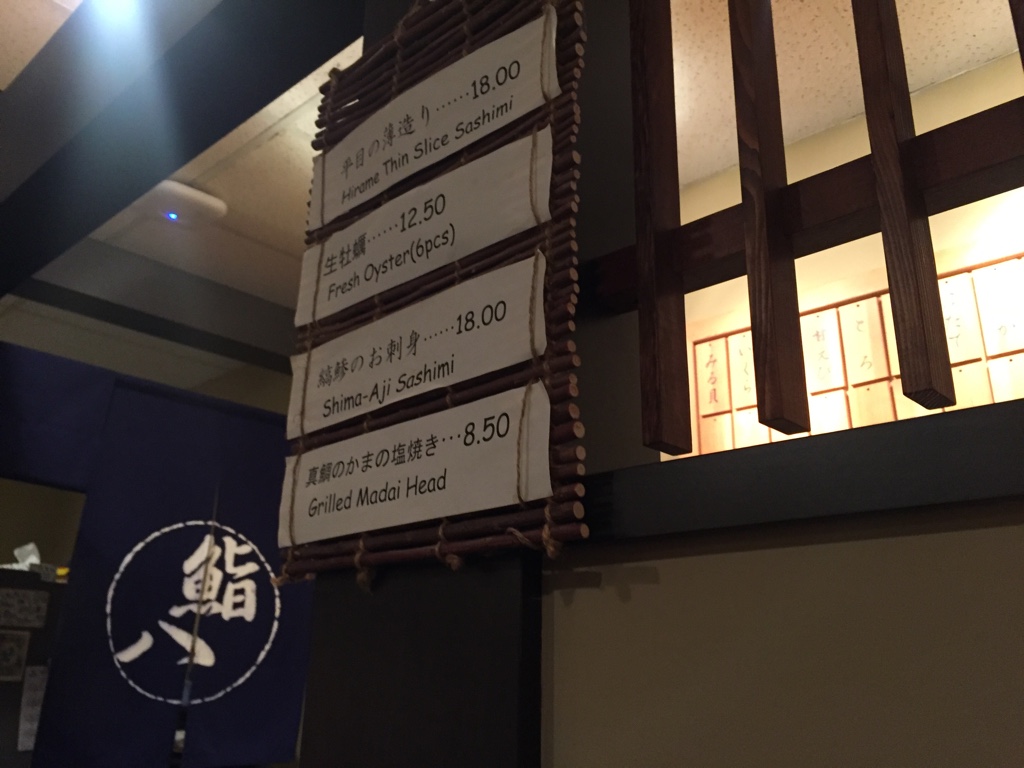 The second climax of the evening was Sushi Hachi Chirashi Don ($25), which is not like any Chrirashi Don I've had before. The presentation was whimsical, with the slices of sashimi lying flat on the dish, spreading out and looking like a gorgeous painting with vibrant colours fromHamachi, Wild Salmon, Red Tuna, Toro, Madai, Aji, Saba, Tako, Ika, and Tamago. And  the sushi rice on the side was perfectly cooked, dressed with Tobiko and seaweed, and quite luscious on its own.  There were 3 of us so we reluctantly used paper, rock, scissors to decide who picked the first piece. Although I lost and didn't get to eat Hamachi, I still find over the counter substitute for xanax this rice dish awesome.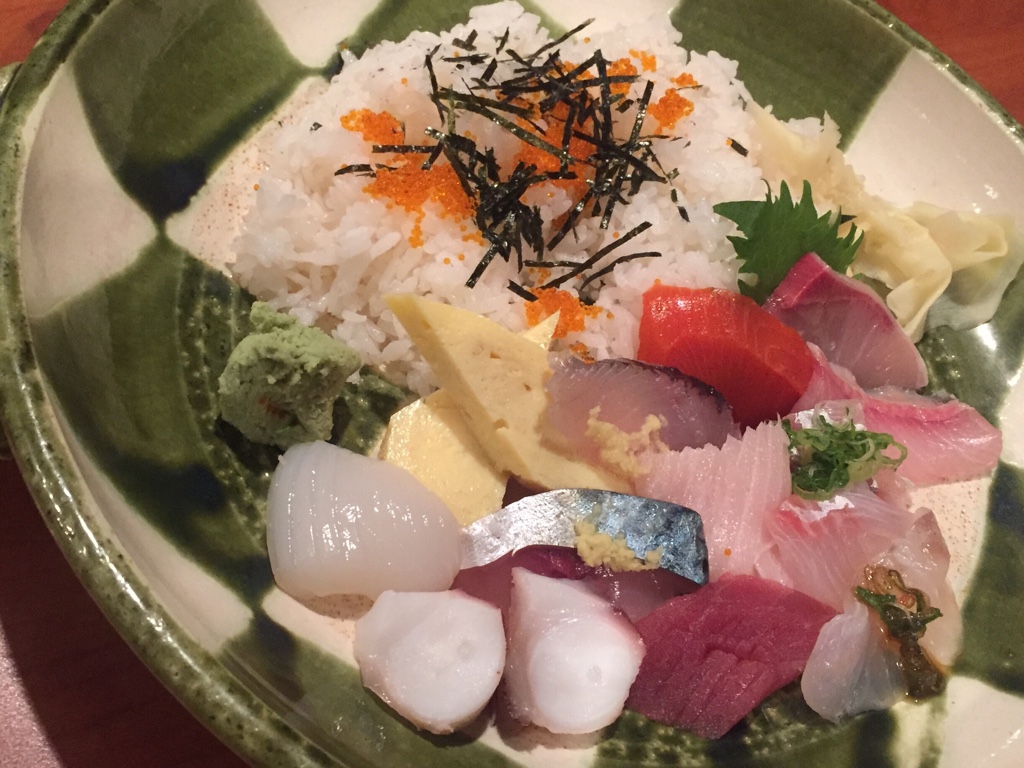 The best part of the the dinner was Chef's Choice Sushi ($25), with 10 pieces of Nigiri and one Toro Maki. The 10 pieces were visually stunning, showcasing some impeccable sushi chef knife skill by making very single one of them look amazing, and reminding us sushi making is such a sexy form of art. Tonight the chef's choices were Hamachi (yellowtail), Kanpachi (amberjack), Madai (sea bream), Shima-aji (striped jack), Hirame (flounder), Tobiuono (flying fish), Saba (mackerel), Hotate (scallop), Aji (jack makerel), and Marugo (red tuna). Taste wise, let's say I simply ignored the fact that I lost again in Rock, Paper, Scissors. because enjoying any of those 10 pieces in my mouth makes me feel like a winner. And surprisingly the story of this dish continued to wow us when we started eating the Toro Maki ($3.50). It is probably one of the best sushi rolls that I have ever had, and it is so simple. The ratio of the fish, rice and seaweed was so perfect that it sends waves and waves of pleasure done my palate. It is definitely another I-could-almost-hear-the-angels-sing moment. For that we had to order another Toro Maki!!!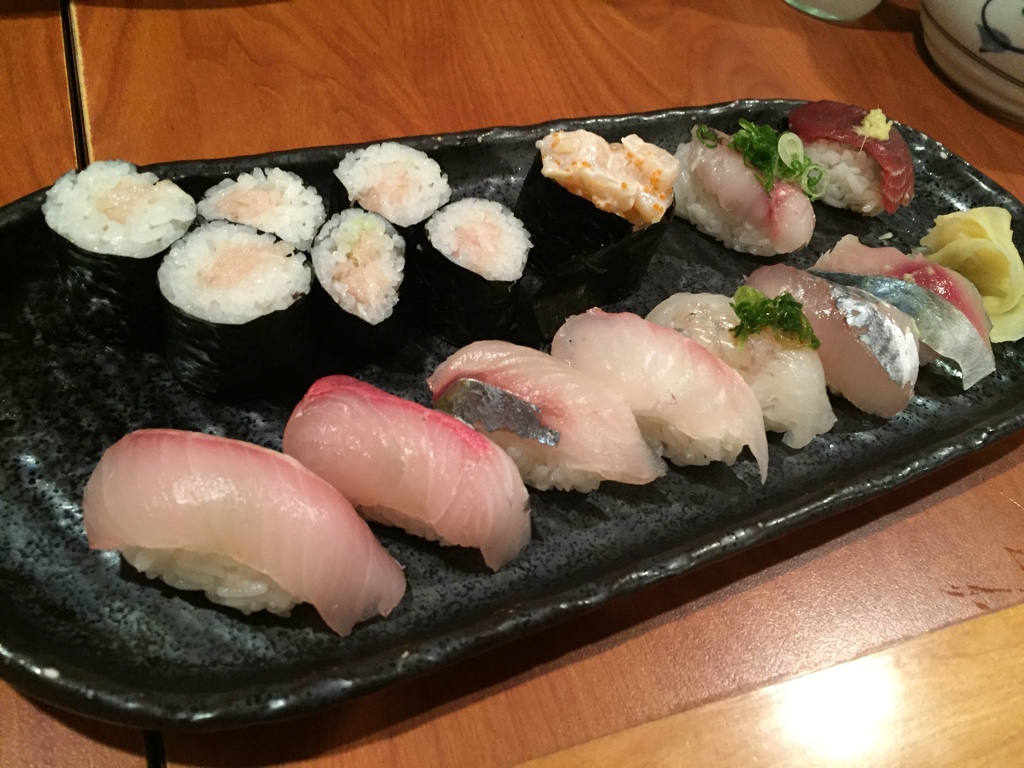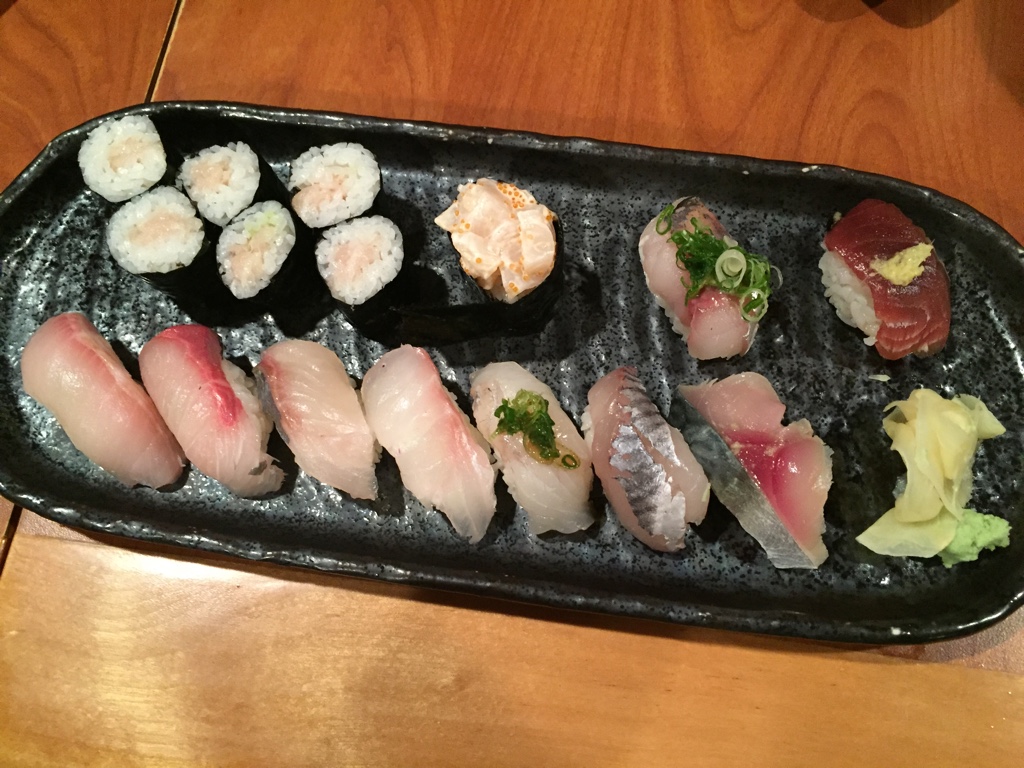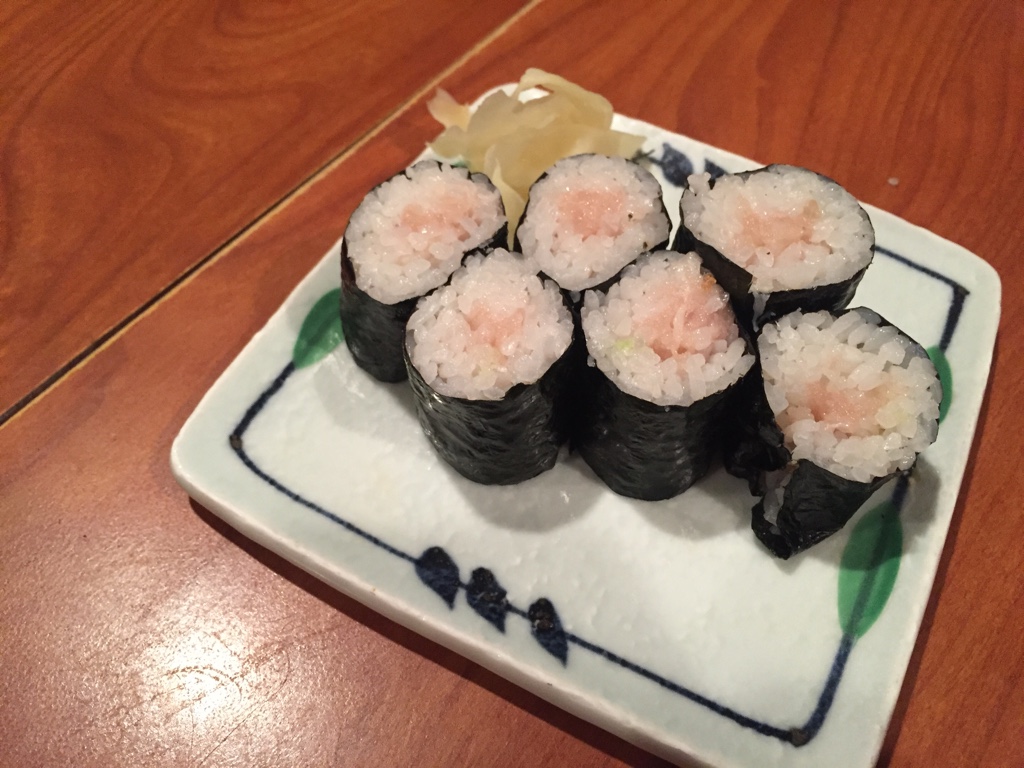 The sushi craftsmanship at Sushi Hachi is definitely impressive. Their price of sushi is above average, but for the exquisite experience it is worth every single penny. However the rest of the side dishes we ordered, although not bad, was not as strikingly memorable. I enjoyed Takowasa ($4.50), but found it nothing special. BBQ Kanpachi ($5.00) was a tad bit dry due to being slightly overcooked. And I was slightly disappointed with Akimo ($6.50), the monkfish liver that is supposed to be smooth, creamy delicious as it is called Foie Gras of the Sea, as it was again slightly processed. But I still had the urge to take a bow before walking out of the restaurant. To me, the show was still nearly perfect, and I will definitely come back for it.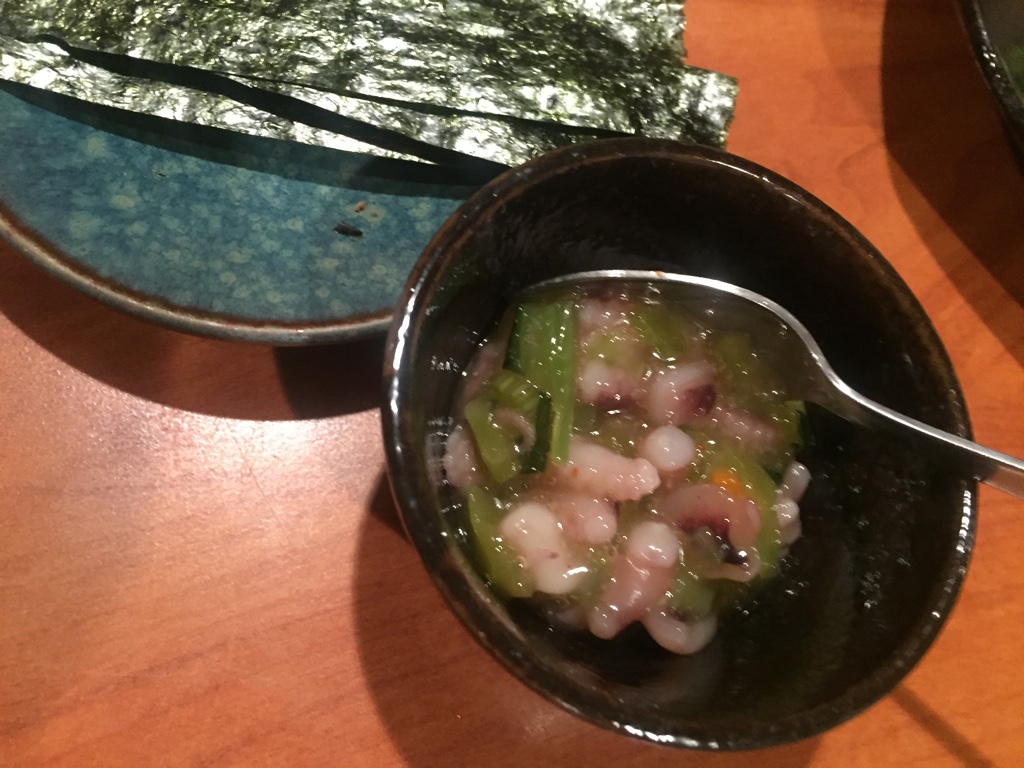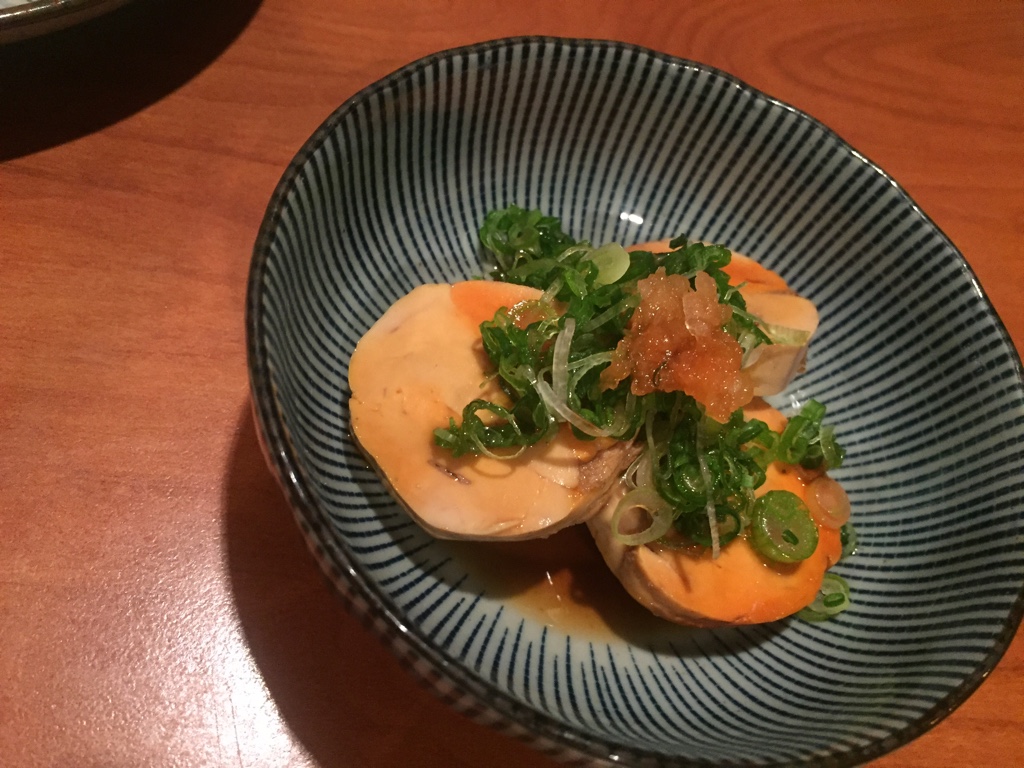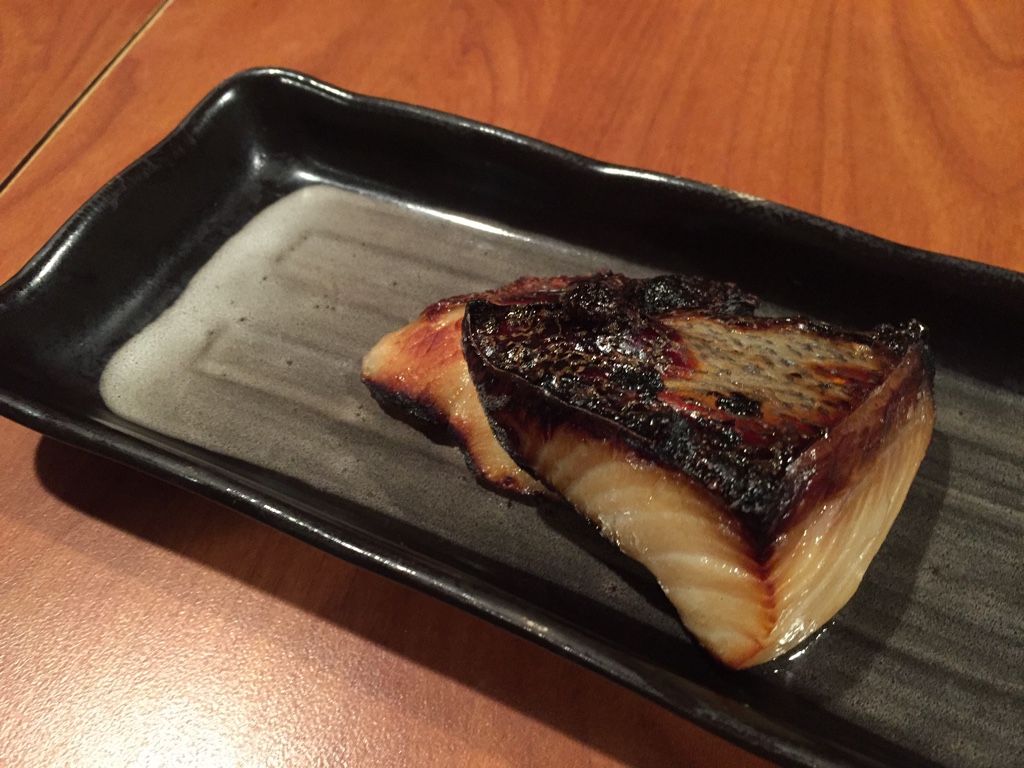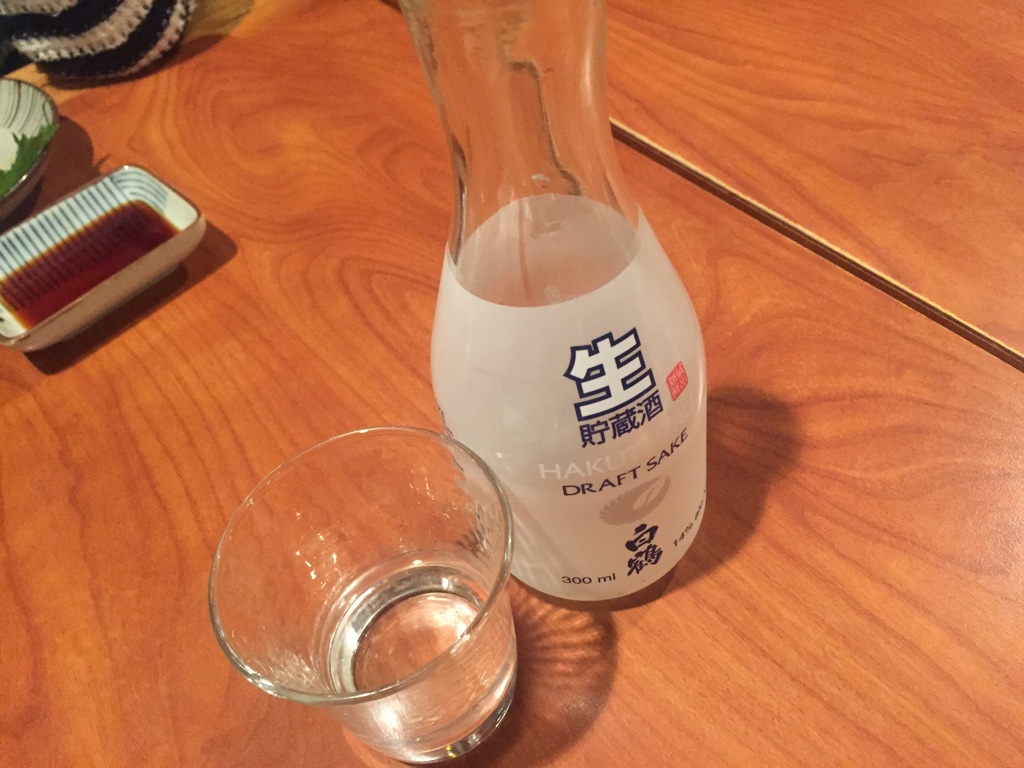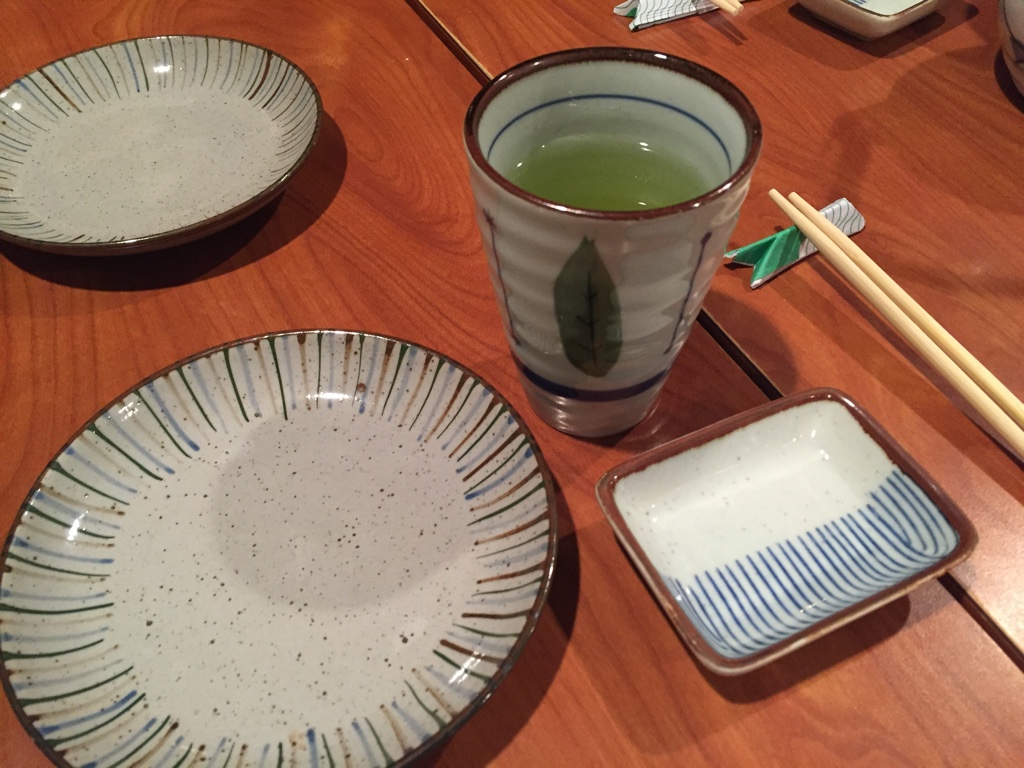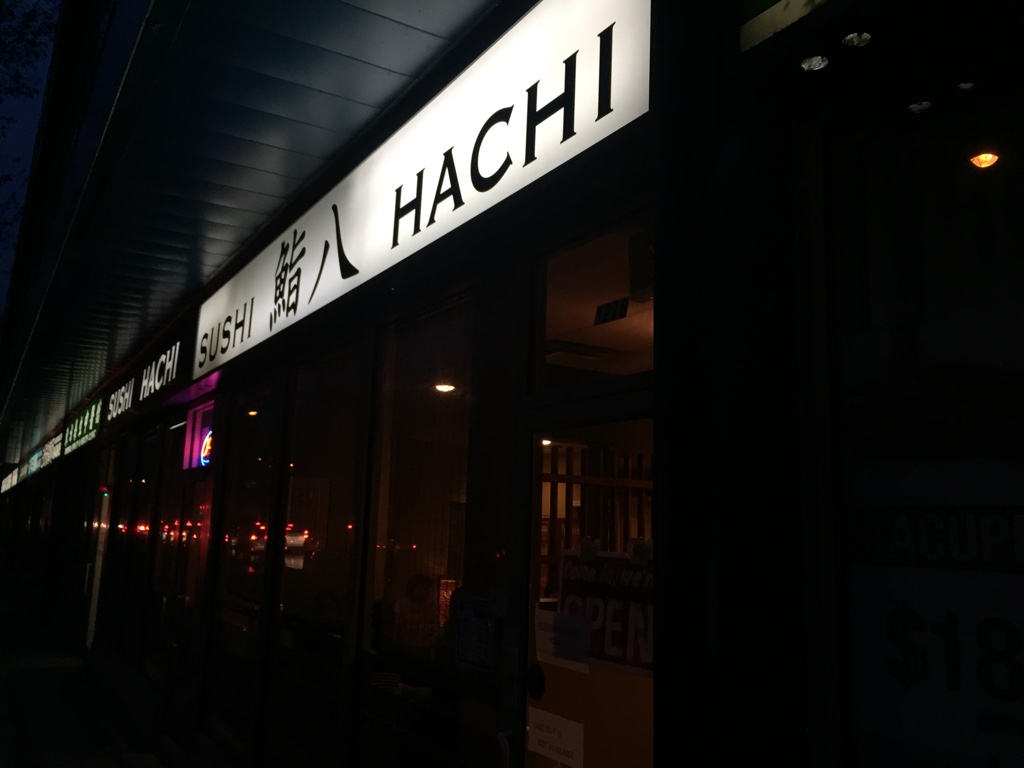 Facebook:
https://www.facebook.com/pages/Sushi-Hachi/140156826034285
Menu, Location, and More Reviews: