It is not hard to imagine Bistro Verde at Nordstrom being such a popular lunch spot in Downtown. Besides their chic interiors, comfortable seats, and a glamorous but elegant vibe, customers are surrounded by bright daylight coming through those big glass windows, and beautiful views of Downtown Vancouver, including those of local landmarks like Vancouver Art Gallery and Fairmont Hotel Vancouver. What a fantastic way to experience the vibrant social life is in the city!  I have seen other reviewers compare the bistro to places like Cactus Club or Earls, but personally I find their space at Bistro Verde much more open with greater energy flow, and a lot classier. Food wise, the quality seems above average, but the menu is lacking of originality and surprises – but I guess getting a Michelin star is really not their goal. Nevertheless,  I would definitely come back here if I could reserve a table by the window on a sunny day.
The service was good, but somehow I didn't feel completely relaxed while talking to our waiter, as he definitely needed to relax a bit more himself. After my lunch buddy asked for water with lemon,  he ran away in no time without asking me, and came back with 2 pots of hot water with lemon – how could you simply assume the whole table is getting the same thing?
We started with a dish from their Fresh Sheet, Tuna Tataki, which looked quite minimal lying under a few pea shoots,  several juliennes of radish, and a couple drizzles of Ponzu. The presentation and knife skills seemed a little sloppy. My BV Burger($15.50) tasted okay, but I decided that I was not a big fan of a burger with its buns are bigger than the patty – there was just a little too much bread! Kenneth enjoyed his Wild Salmon and Maple Glazed Bacon Sandwich ($15.95), but to me the toasts looked like they were bought at Safeway. However, we both loved the French fries – they are just cooked perfectly! Overall, our meals were enjoyable but the the dishes could be elevated a little more if they pay a little more attention to the details.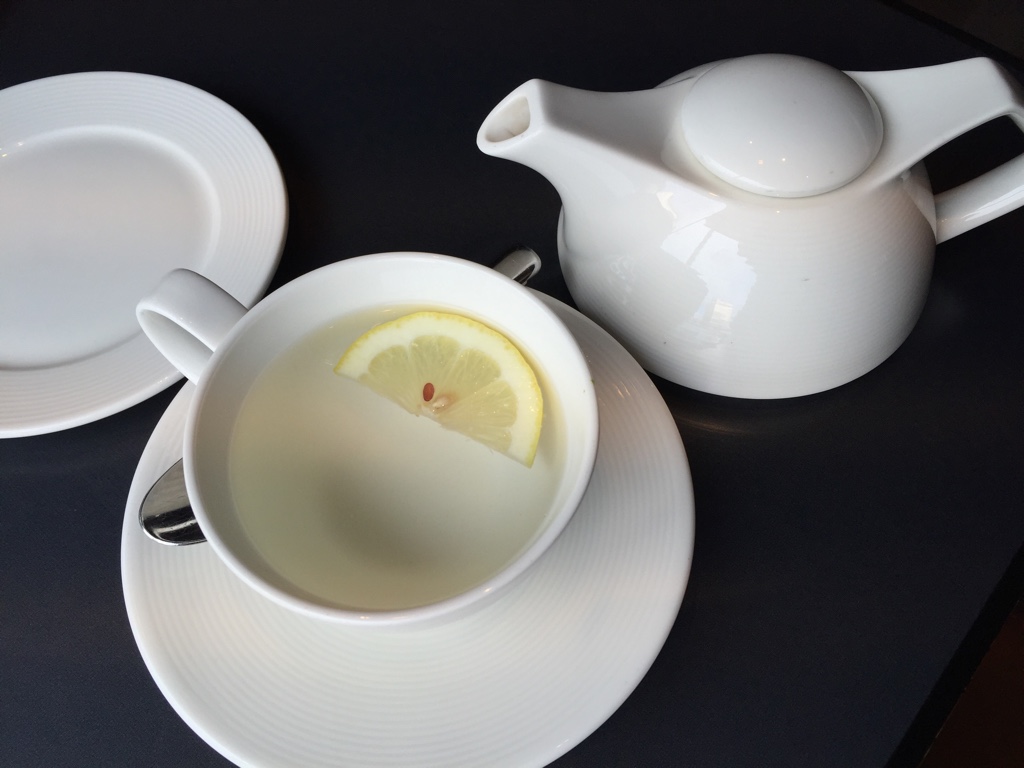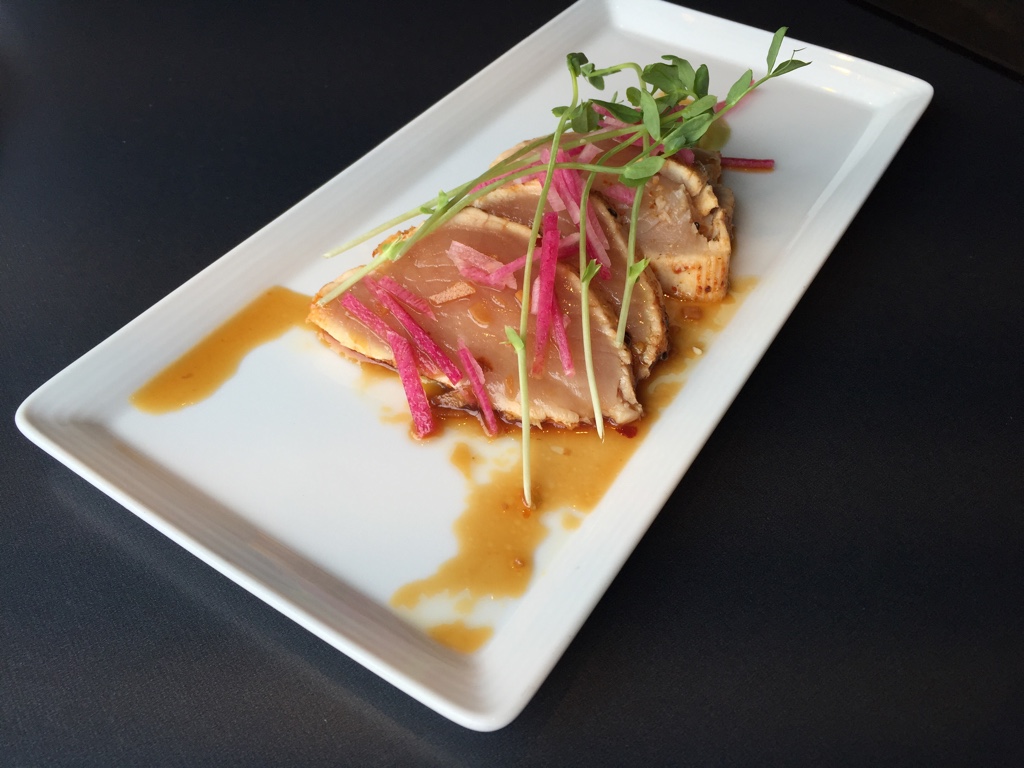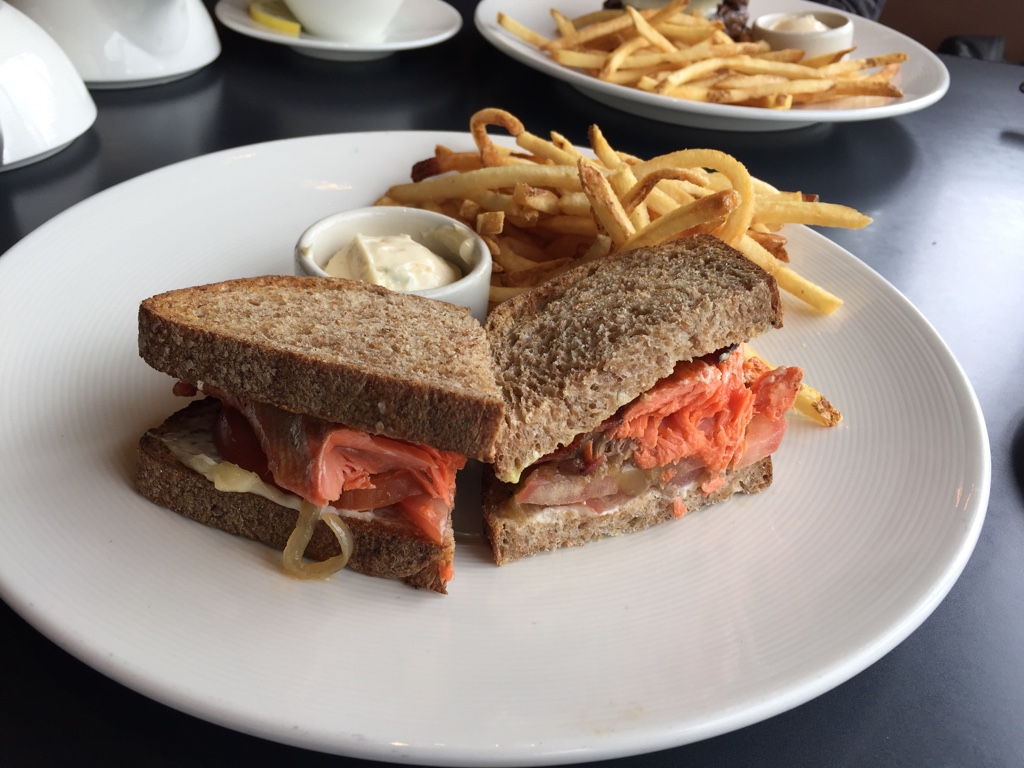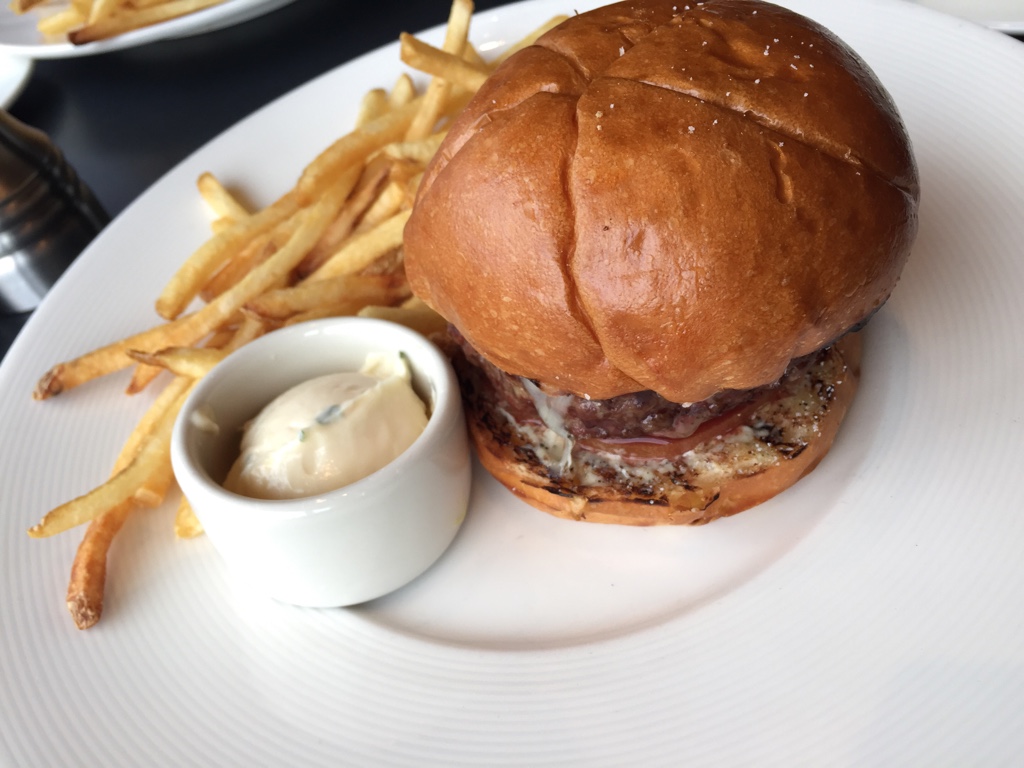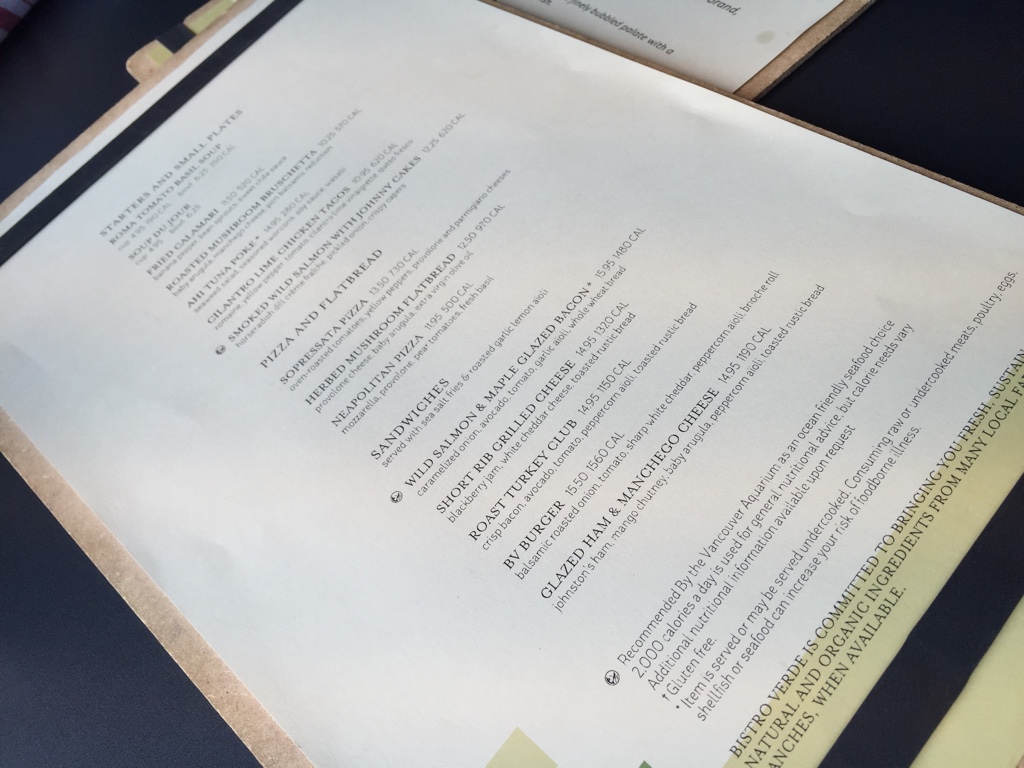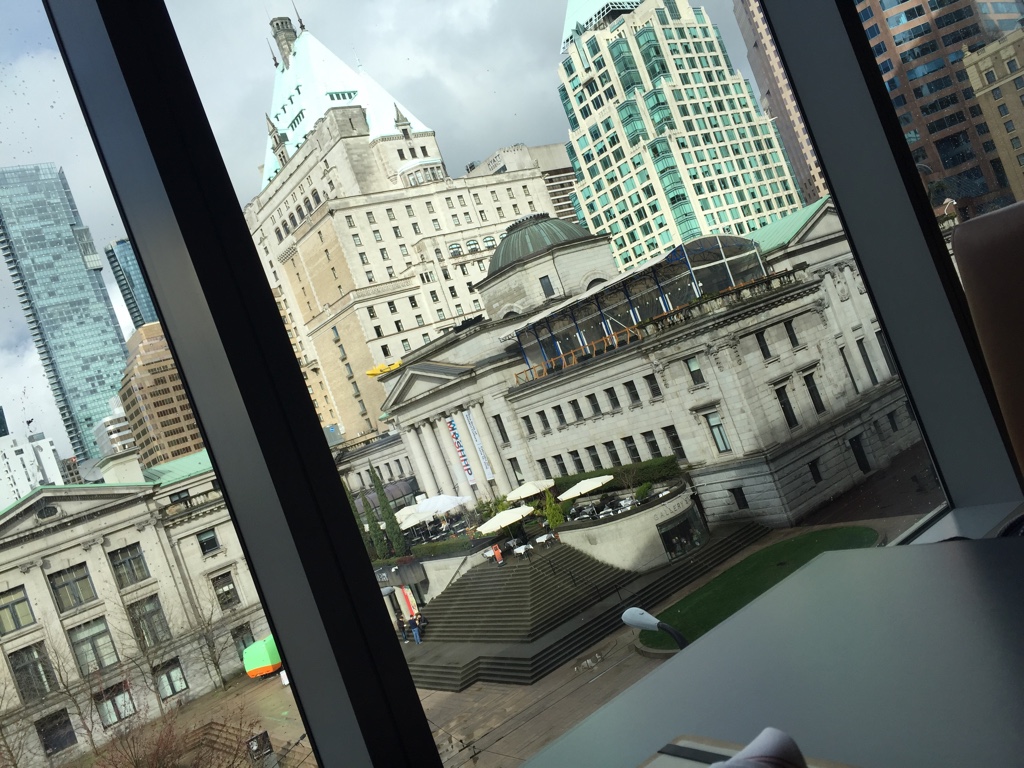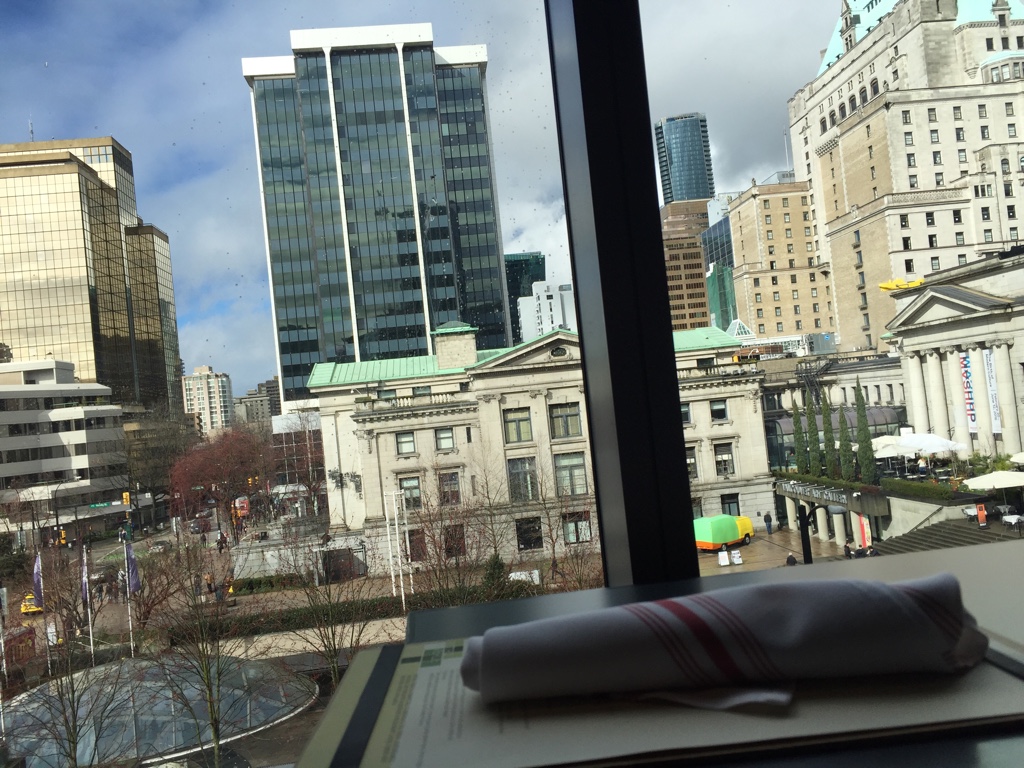 Website:
http://shop.nordstrom.com/st/nordstrom-pacific-centre#restaurants
Menu, Location, and More Reviews: