Since its opening in August, Sushi Aboard has been serving hi-speed sushi on Denman street. Everyone seems pretty hyped up about this place.
As I had been pretty bumped about cancelling my trip to Japan in March, I guess I have to check out the futuristic style of dining in Vancouver rather than in Tokyo.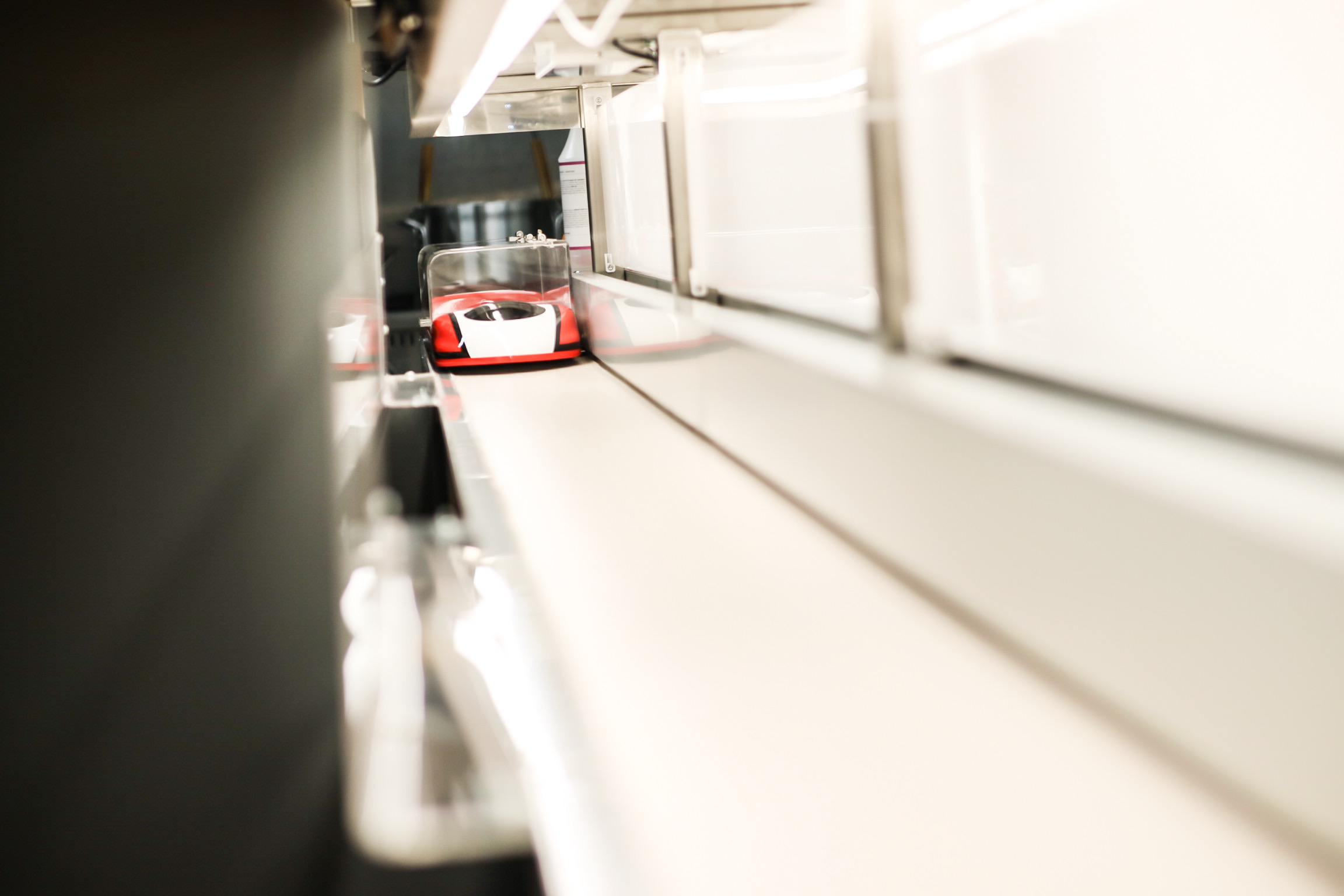 The restaurant is bright and super clean, including those brand-new sushi trains.
If you are concerned about COVID-19 and having to open the train doors yourself, the kitchen staff does thoroughly clean the train every single time before they serve a new dish, according to the staff.
And how are the sushi creations here?
Not bad! Without high expectations I actually enjoyed the food freshly made.
The tempura prawn on the Dynamite Sushi ($3.80) was warm and crispy, while the Aburi Engawa ($4.80) was seared and seasoned nicely.  The rest of the sushi items were on point for the pricing. And finally the Deep Fried Pork Cutlet ($4.15) was also prepared properly.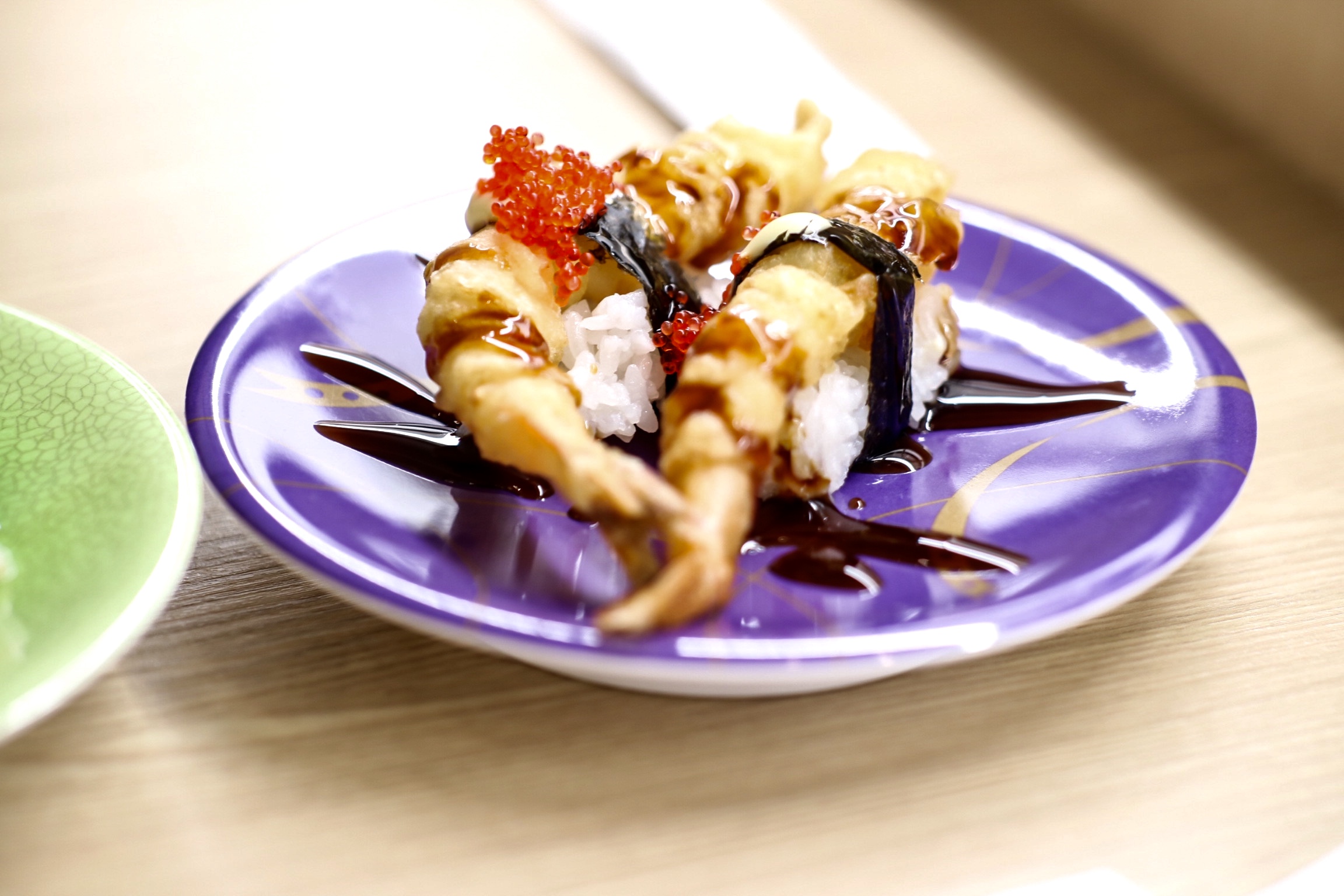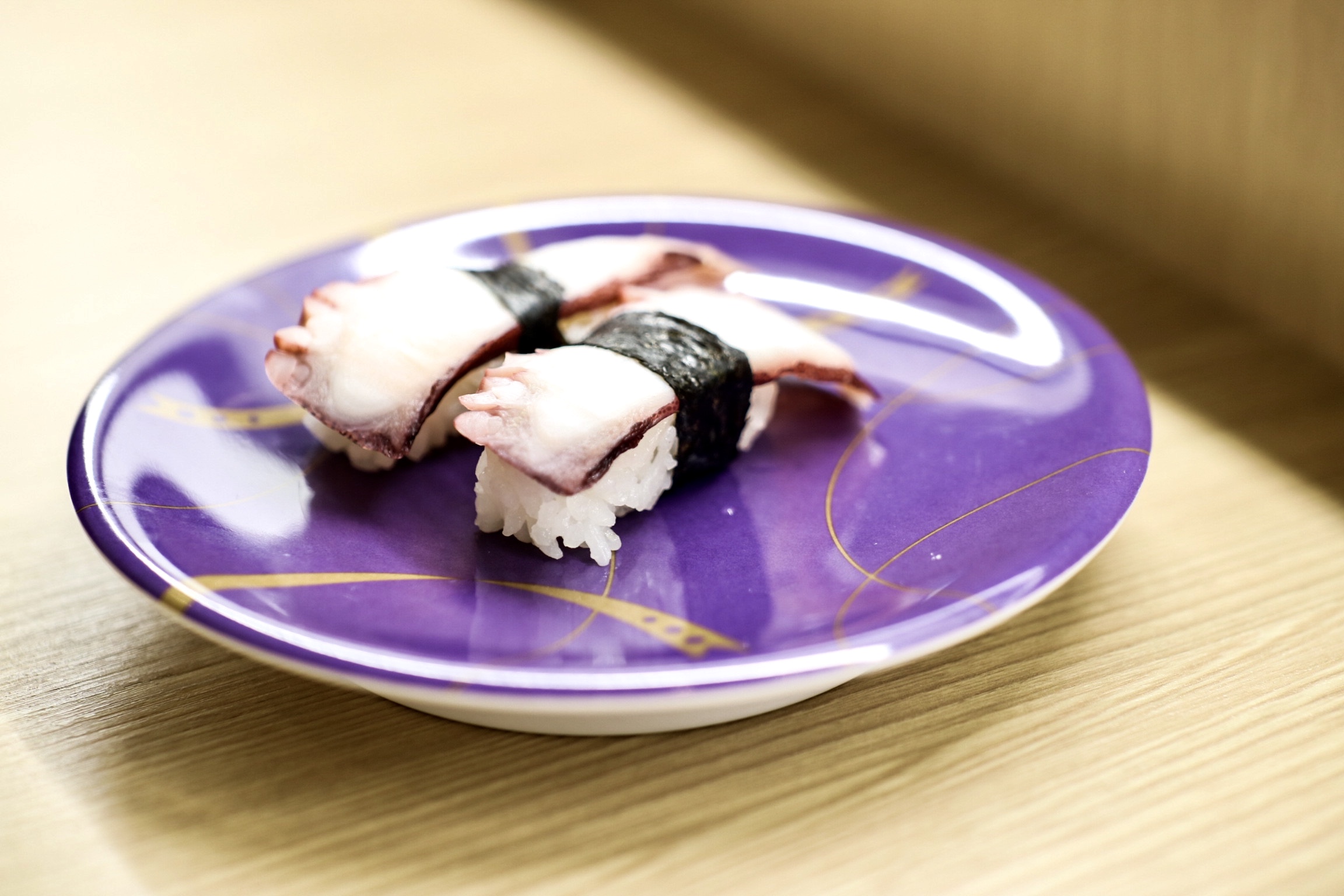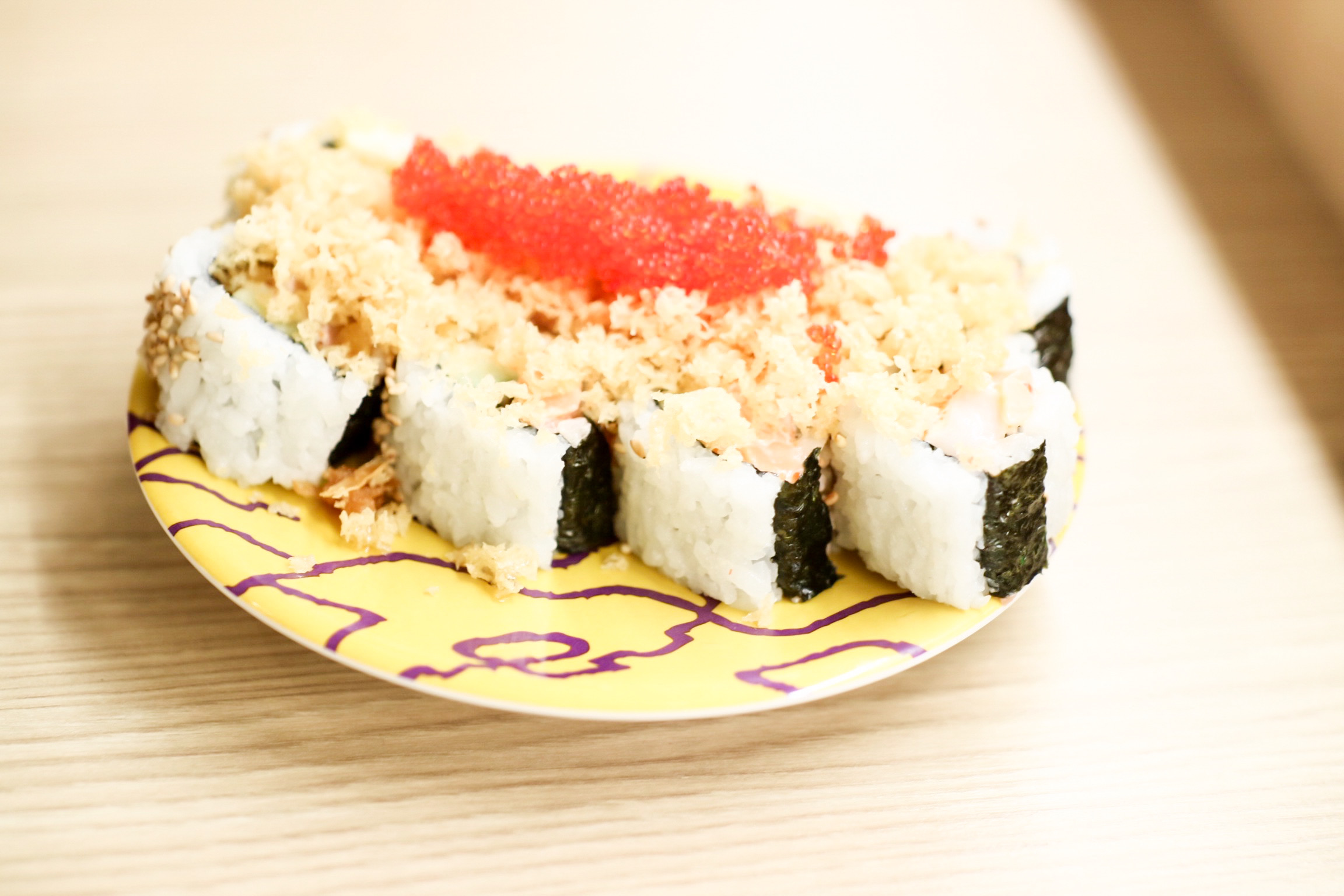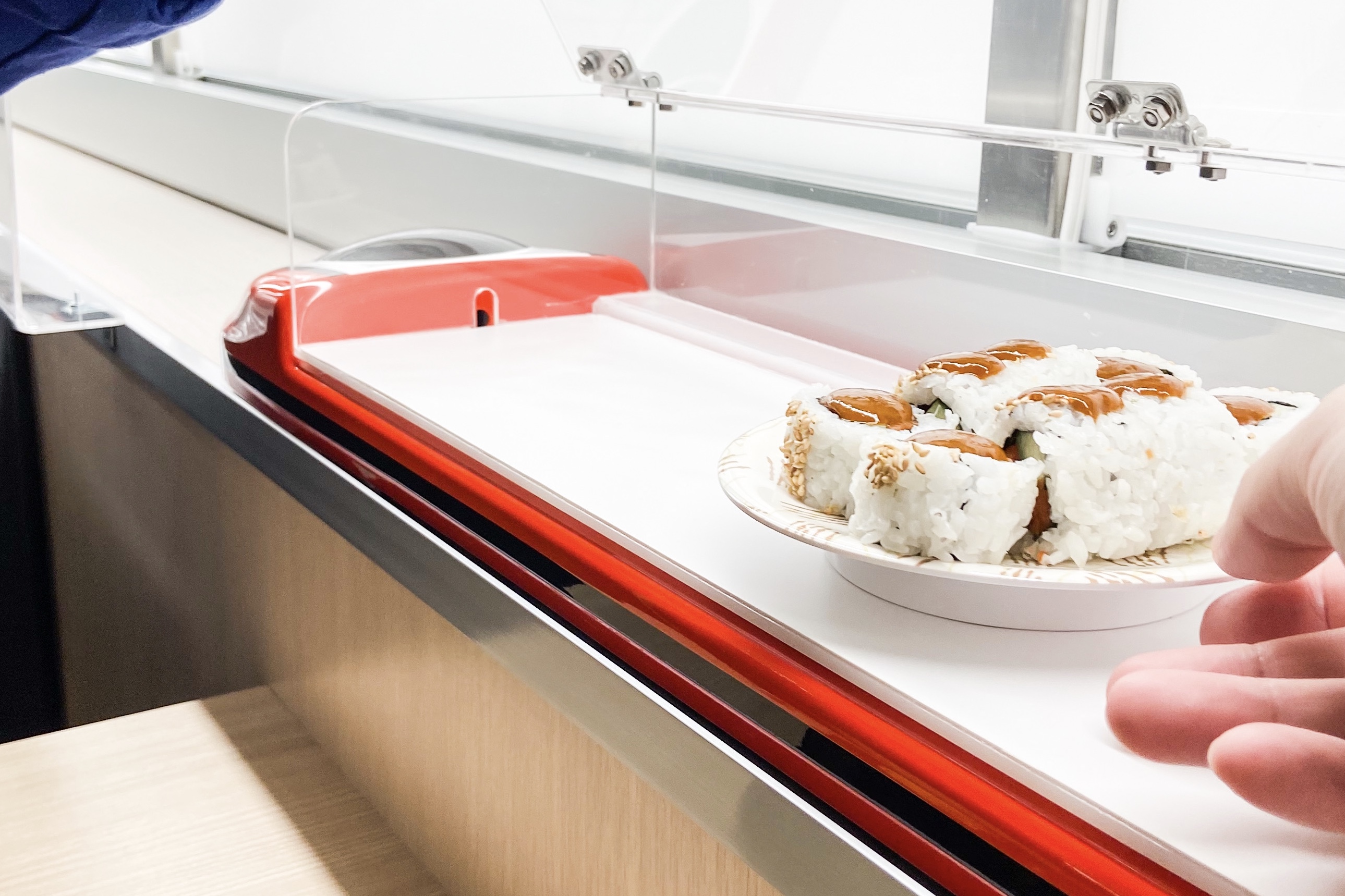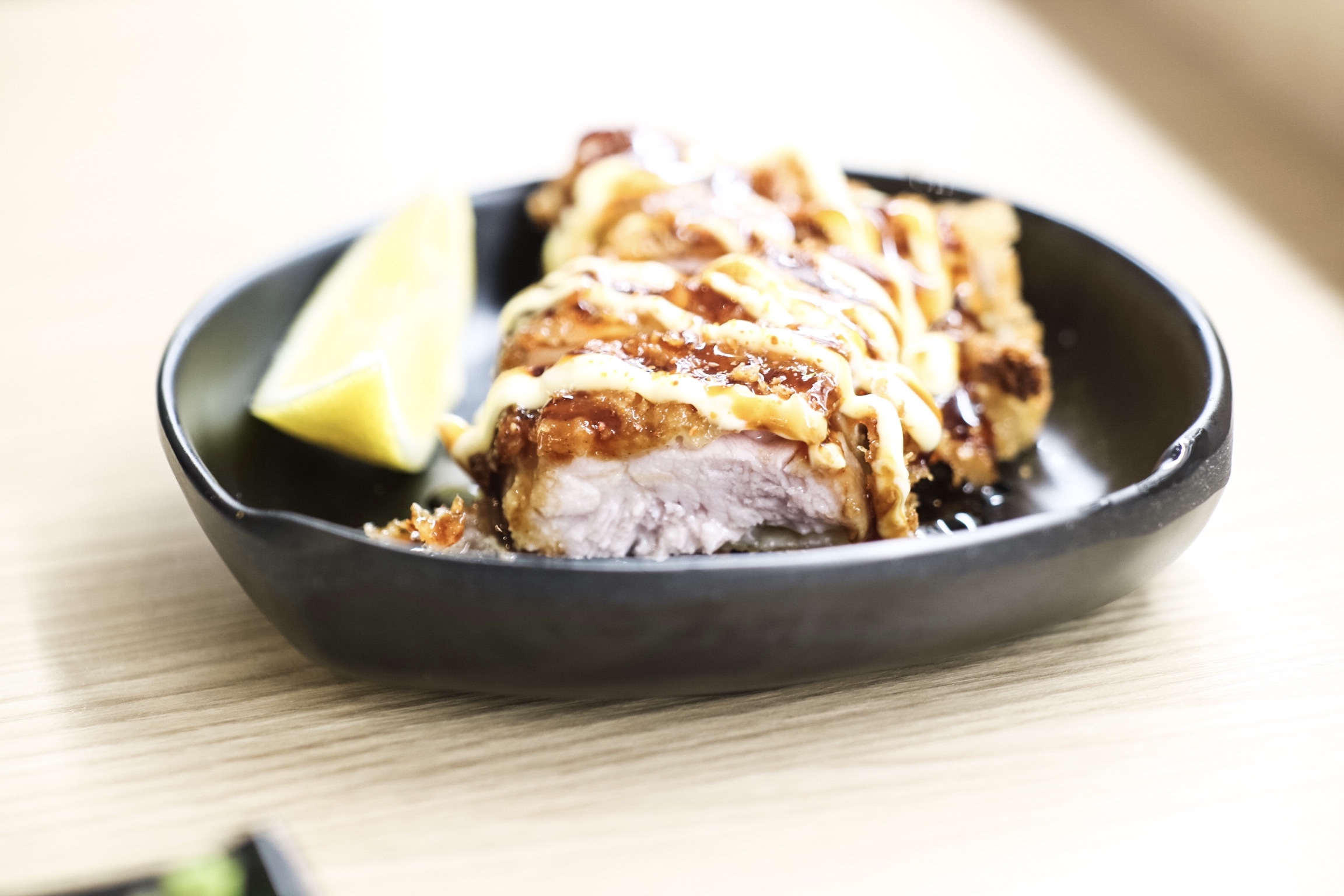 The Dining Experience
I was totally just expecting the novelty of a foreign dining phenomenon, and the meal turned out to be quite enjoyable for both the fun part and the tasty part. And the food here is fresh and inexpensive (under $20 per person). I would definitely come again once a while for the experience.
$ – $$
rating: 3/5
Sushi Aboard
1047 Denman St, Vancouver, BC V6G 2M4