Heritage Asian Eatery has just released a mouth-watering dim sum menu at its West Broadway location. I was one of the few lucky ones to have the first taste of the new dishes.
Since its debut in the financial district,  Heritage is one of my favourite lunch spots in Downtown Vancouver. Their 2nd location was opened in Mount Pleasant 3 years later,  offering dinner service and  a much bigger menu of baos, bowls, Chinese BBQ and many more Asian comfort dishes. The new dim sum service is looked after by an experienced dim sum chef who had worked at big names such as Sun Sui Wah, according to co-owner Paul Zhang.
We tried the following dishes: (top-left, clockwise)
Lotus Leaf Sticky Rice features not just sticky rice but also "forbidden" rice, shiitake, chicken, shrimp, Chinese sausage, and duck egg yolk, wrapped and steamed in lotus leaf for the beautiful aroma. The "forbidden" rice is just black rice as it was forbidden for using unless you were in upper class. It provides  nice colour and texture to the dish.
Portuguese Egg Tart is a classic sweet dim sum dish, like a creme brulee in a buttery tart shell.
BBQ Pork Bun is filled honey roasted BBQ pork with house pork sauce steamed in a bun – a beloved sweet and savoury classic.
XO XLB Dumpling is definitely one of my favourites, filled scallop, cured ham, and of course the flavourful soup that burst in your mouth when you bite into the soup dumpling.
Salty Egg Yolk Bun is know for the salty egg yolk filling in a golden liquid form flowing out when you break into it.
XO Fried Radish Cake has nice kick from the XO sauce and a nice aroma from fresh radish.
Crystal Scallop & Pea Tip Dumplings,  is topped with slice of jumbo scallop and caviar. The taste of pea tips complement seafood so well.
Black Sesame Ball is filled with a super sweet black sesame paste, but the better part is the crispy exterior when you bite into it.
Chicken Dumpling has a slightly crunchy texture on the filling. Traditionally, chicken is not used in dumpling making but this provides a healthier option.
Flavour Bomb Dumpling has a flavour that's more Northwest than Cantonese from lamb, dill & chili vinegar dressing.
Crystal Prawn Dumpling , or Har Gow, is also known as the king of dim sum. There is no twist on this class dish, just the way I like it.
The dishes were priced from $6 – $12. There are house made sauces that come with the dim sum dishes that are also super flavourful. The Ginger Scallion Sauce, the XO Sauce, and the Peking Sauce are also available for purchase in the restaurant.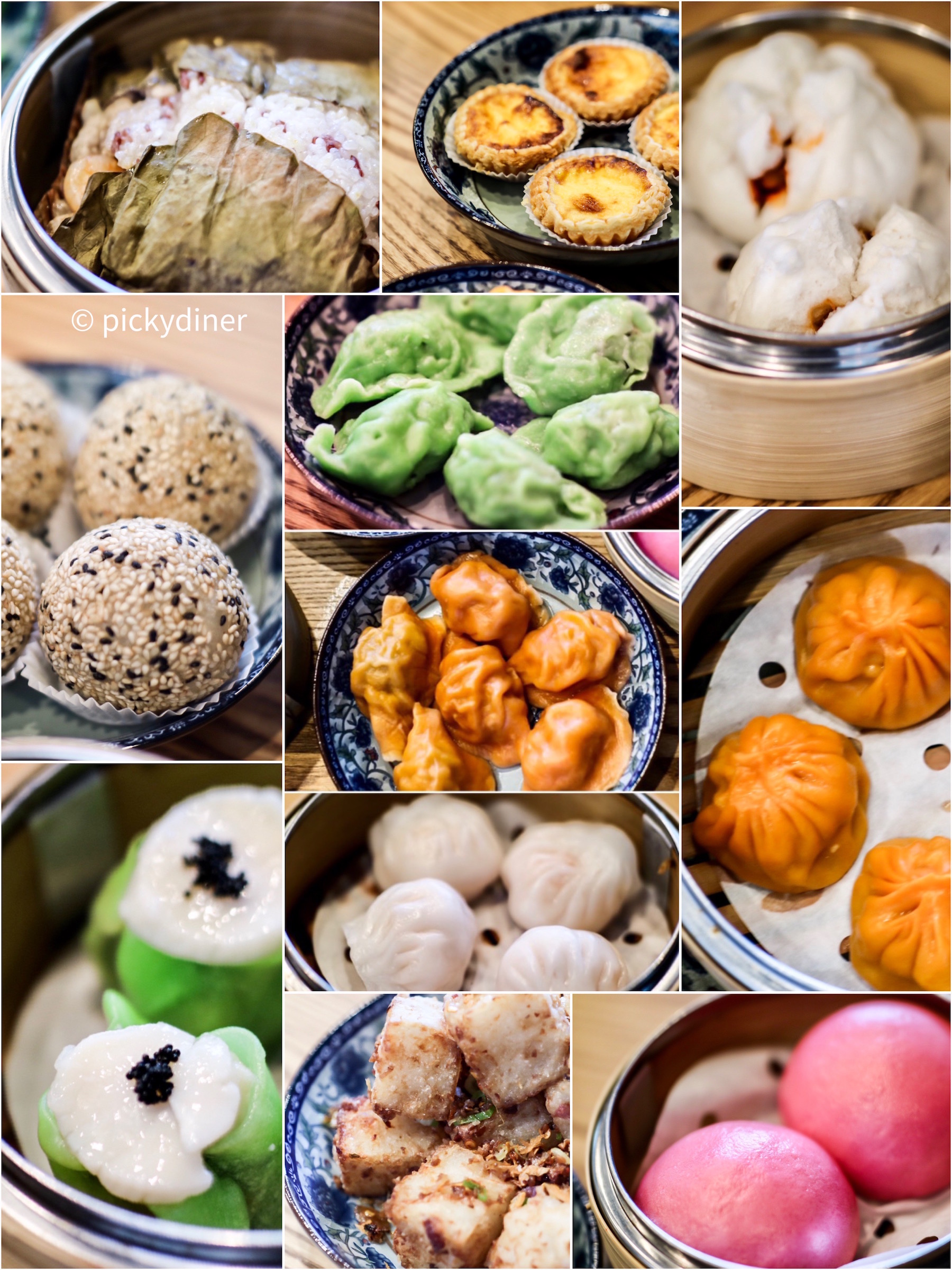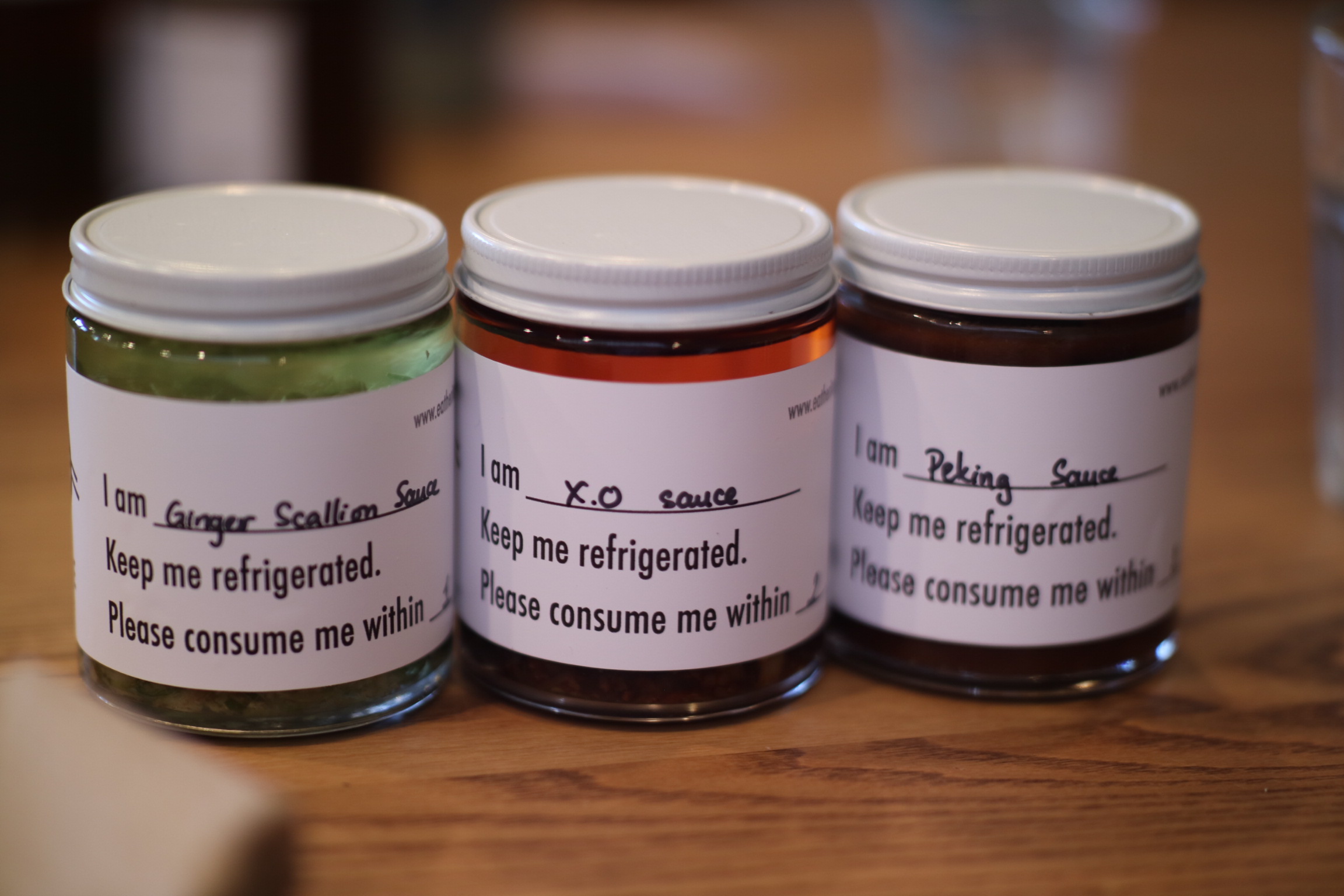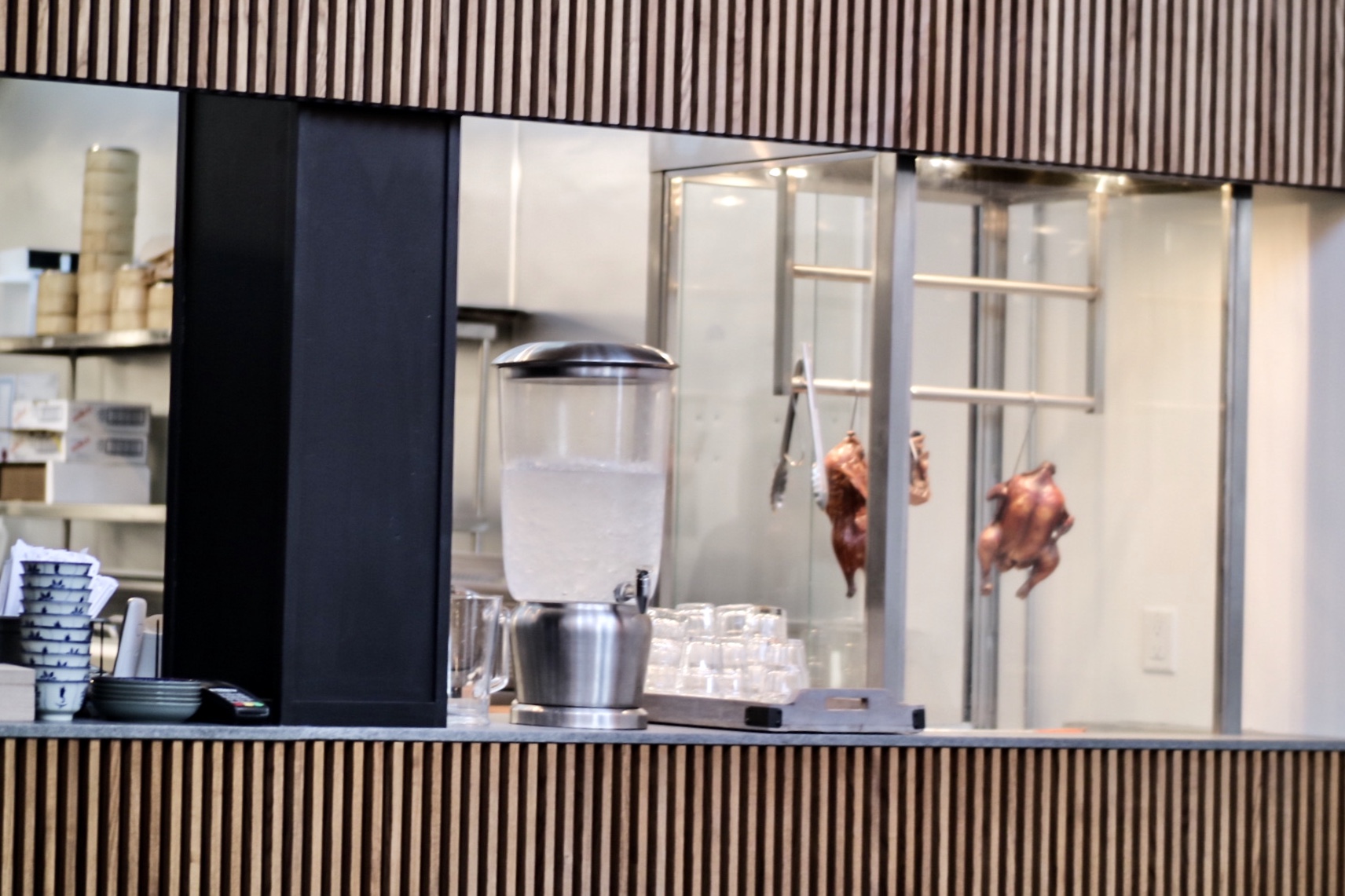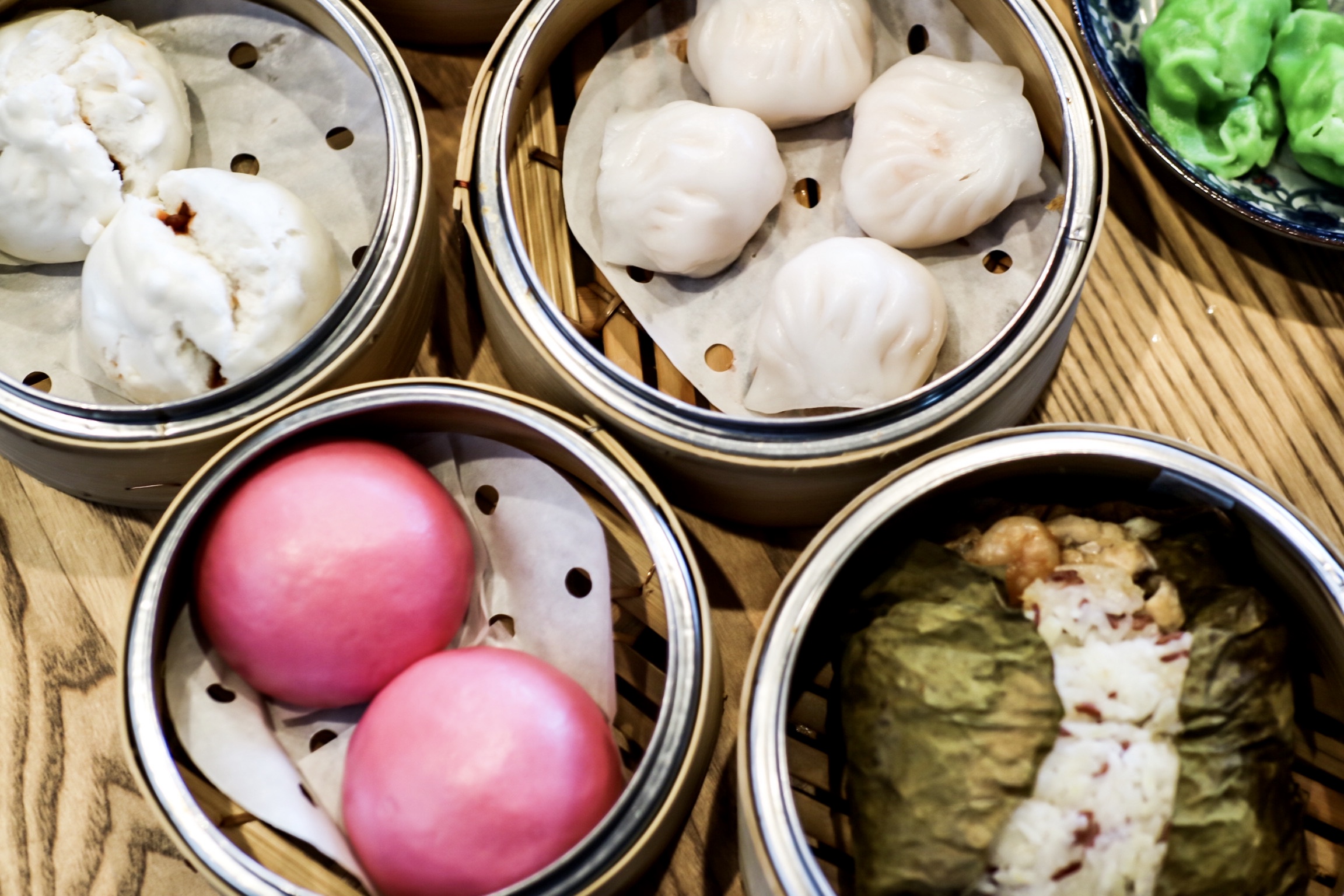 Heritage Asian Eatery
382 W Broadway, Vancouver, BC V5Y 1R2
(604) 559-6058 or eatheritage.ca
* All food and beverages tasted in this post were complimentary. Opinions are on the reviewer's own.