There is no shortage of xiao long bao in Metro Vancouver, especially in Richmond. After visiting a million of Shanghai restaurants in Richmond, somehow I could still manage to  find another one that I had not visited. This time it was Suhang Restaurant on Ackroyd.  I am surprised that I kept missing it despite that it is super close to where I live.
Jess (@domoiscraving) and I met up here right after 11 am, their daily opening time. She was craving dim sum for our brunch date, but I realized that I was having dim sum with mom the next day.  So xiao long bao, the little soup dumplings became our compromised choice.
The restaurant is located in a small strip mall, and there isn't much to look at from outside. However it's quite bright and clean inside, although the dining area could barely fit 40 people.  The name "Suhang" comes from the 2 famous cities in the Zhejiang Province in China, Suzhou and Hangzhou. Although both cities are close to Shanghai, they are definitely the cities to visit for culture and history in the region compared to Shanghai. In fact, the "Shanghai dishes" that we normally see in North America should be considered dishes in Suhang cuisine.
So with such a restaurant name, there's a certain expectation for the legit Suhang dishes.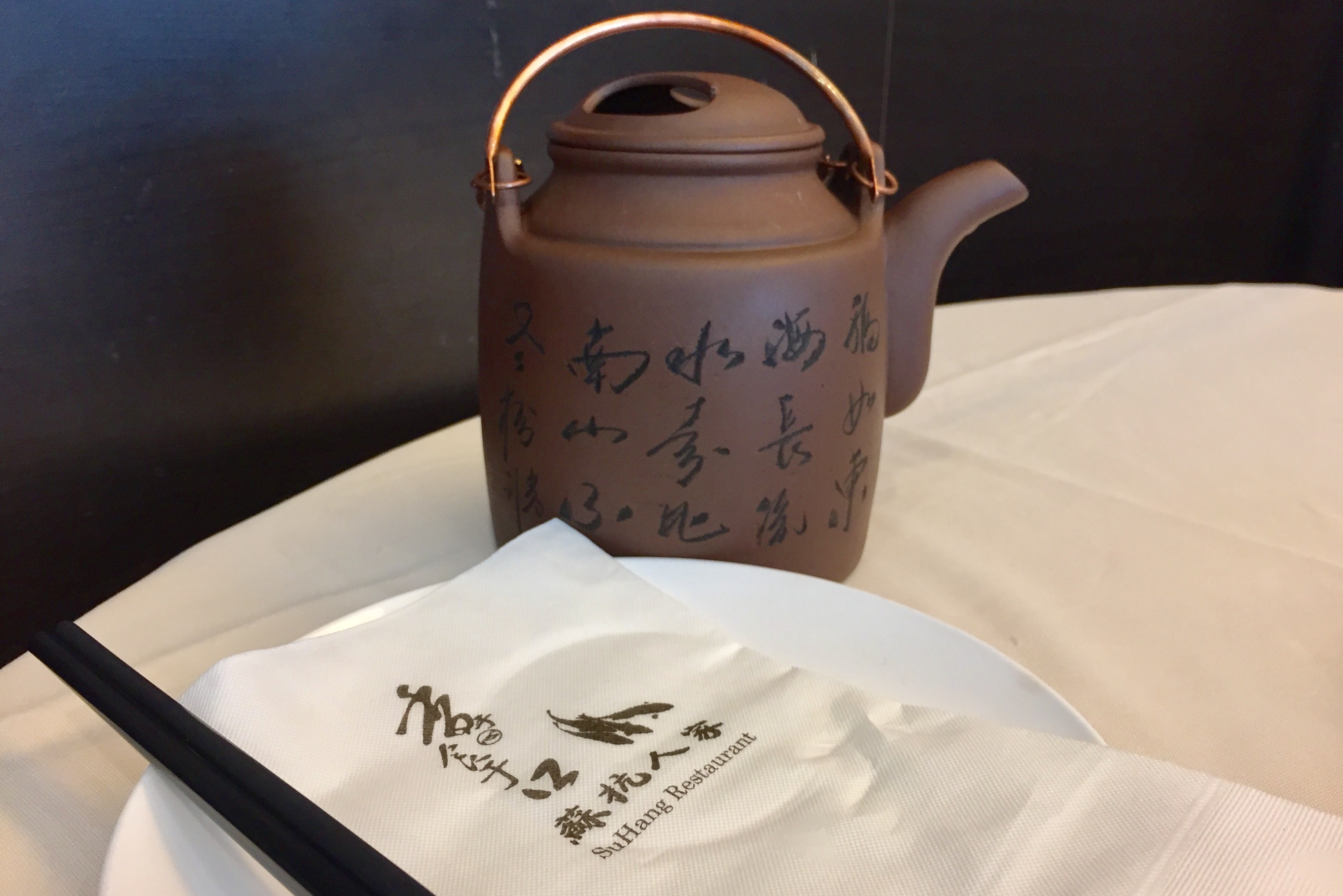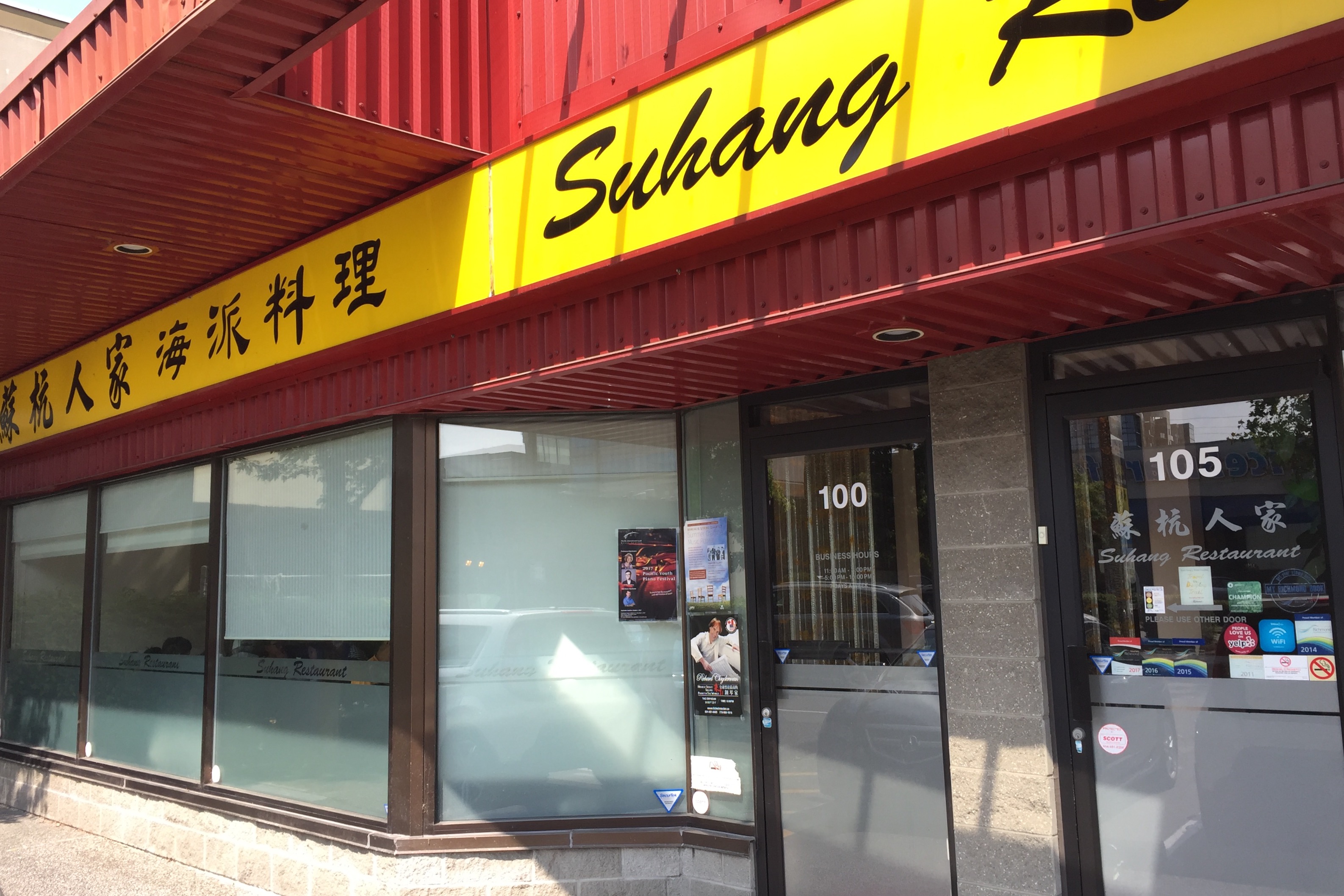 First, we tried the Special Sauced Duck Suzhou Style ($9.95). I think they meant to say Marinated instead of Sauced. The duck skin was dyed to a red colour that looked kind of unnatural, which I tried to ignore. But I'm not sure if other people would be put off by it. It tasted very much like the Chiuchow style marinated duck with a bit more smoky flavour, the extra sauce on top was similar to the hoisin sauce for Peking Duck. Overall it was just okay for me. The meat was fresh but a little tough.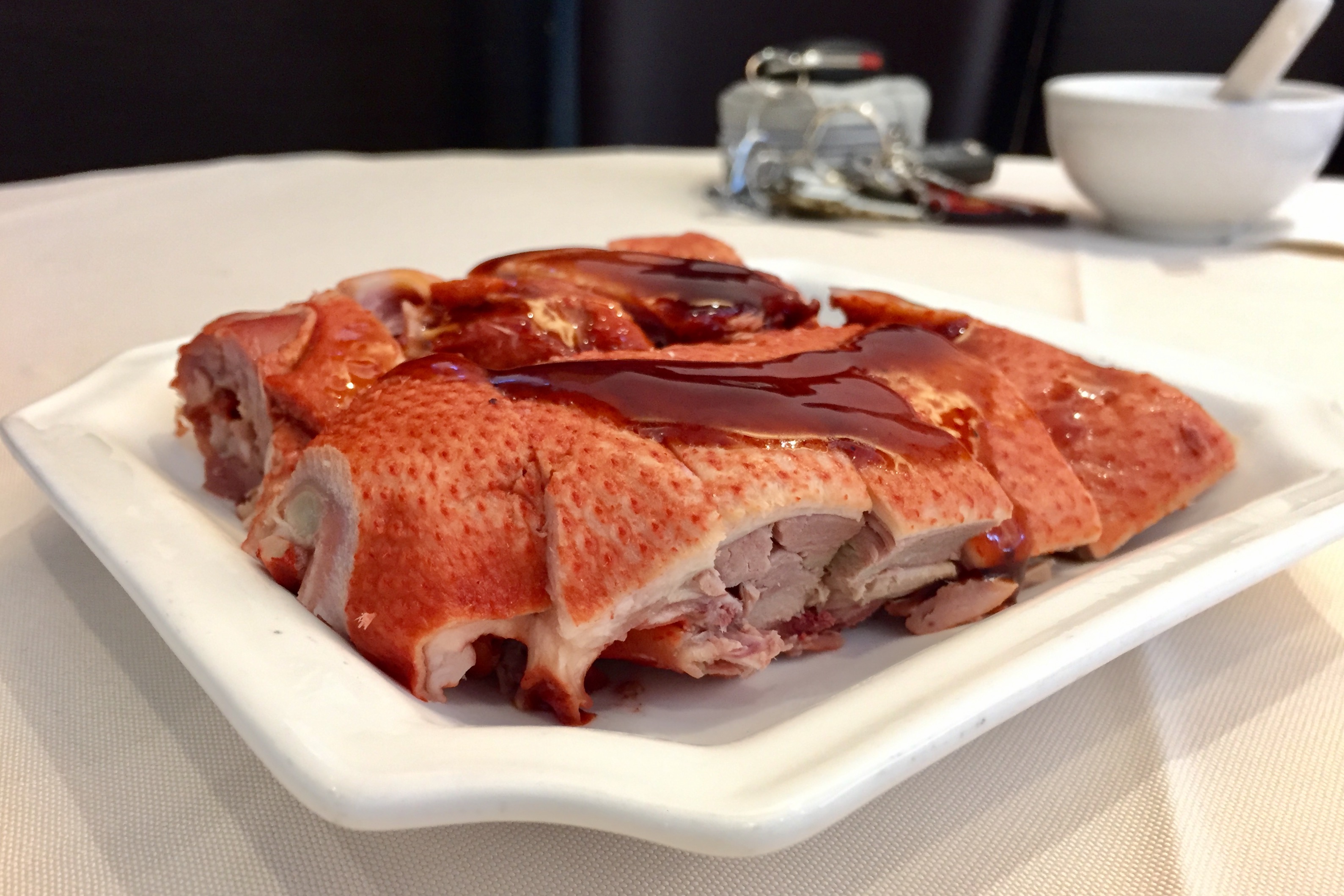 The star dish has arrived! The Xiao Long Bao ($8.95) looked well made and enticing.  Everything seemed legit – the thin dumpling skin, the smooth but slightly bouncy texture of the pork, and the flavourful broth. It could use a tad bit less of salt, but other than that, the dumplings were tasty.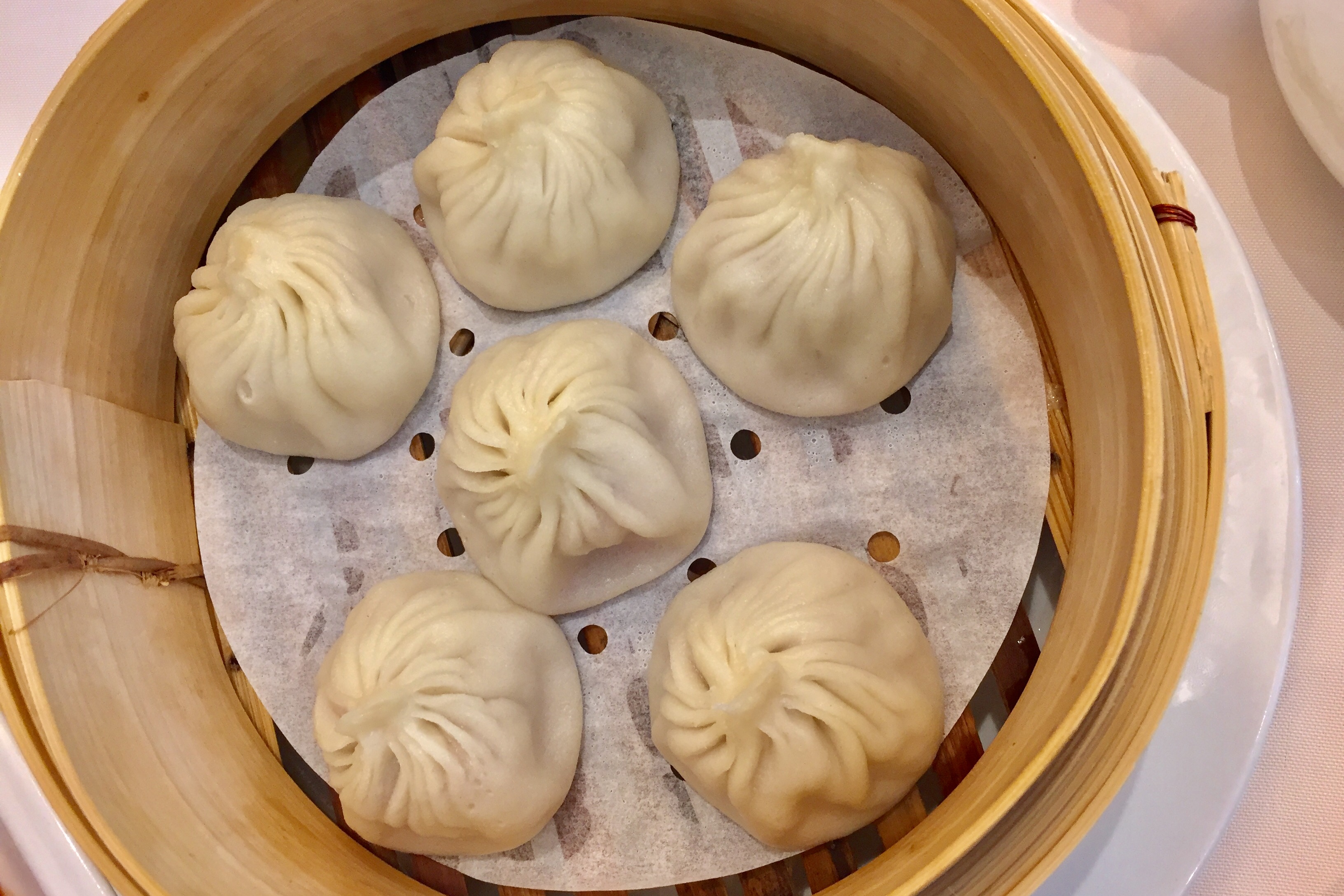 We also ordered the Shrimp Pot Stickers ($8.95). The flavours were okay but the skin was quite thick on these dumplings. And it was a little dry after biting into one of them, which was a little disappointing.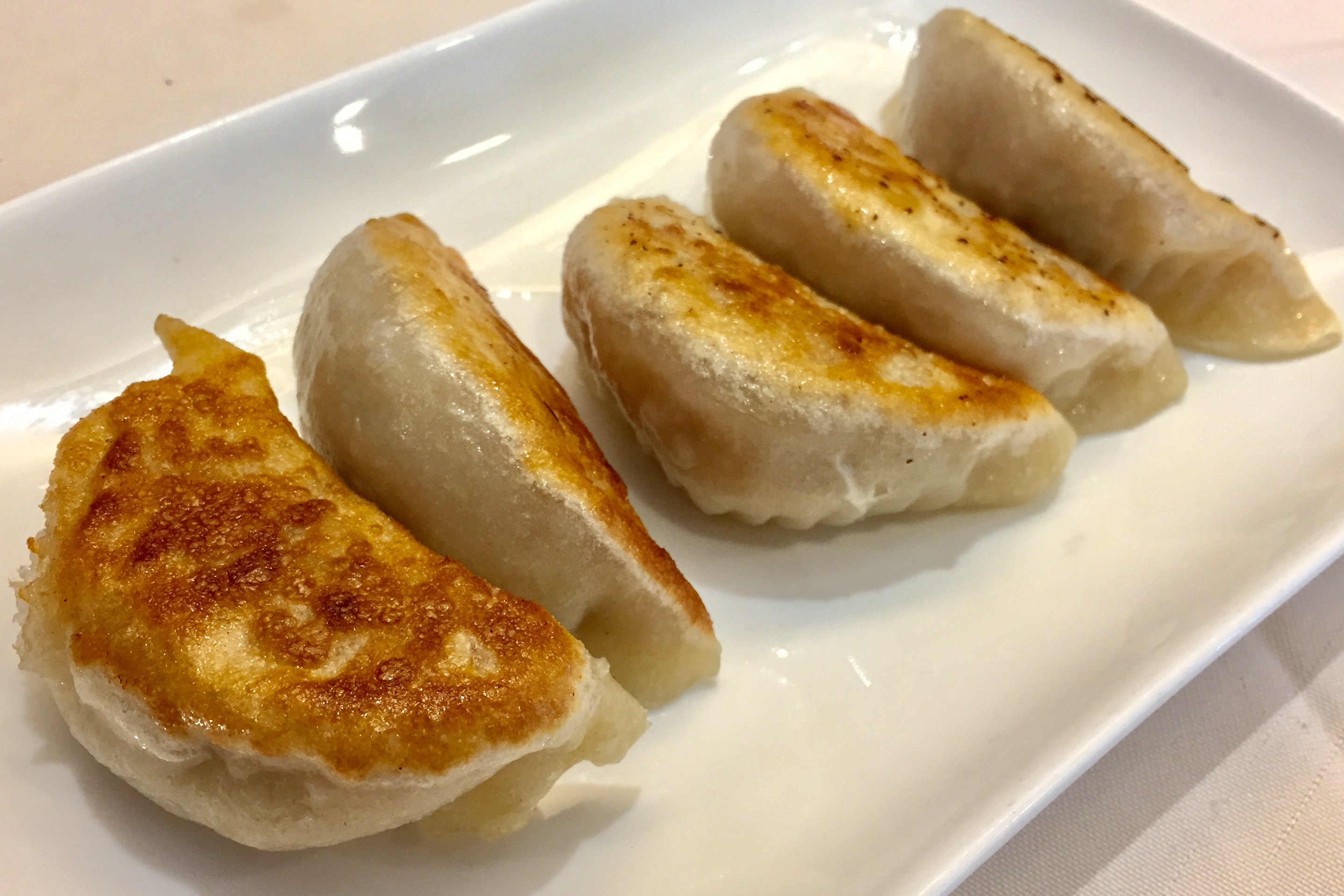 They offered us a small piece of Coconut Cake each for dessert, which was a nice gesture.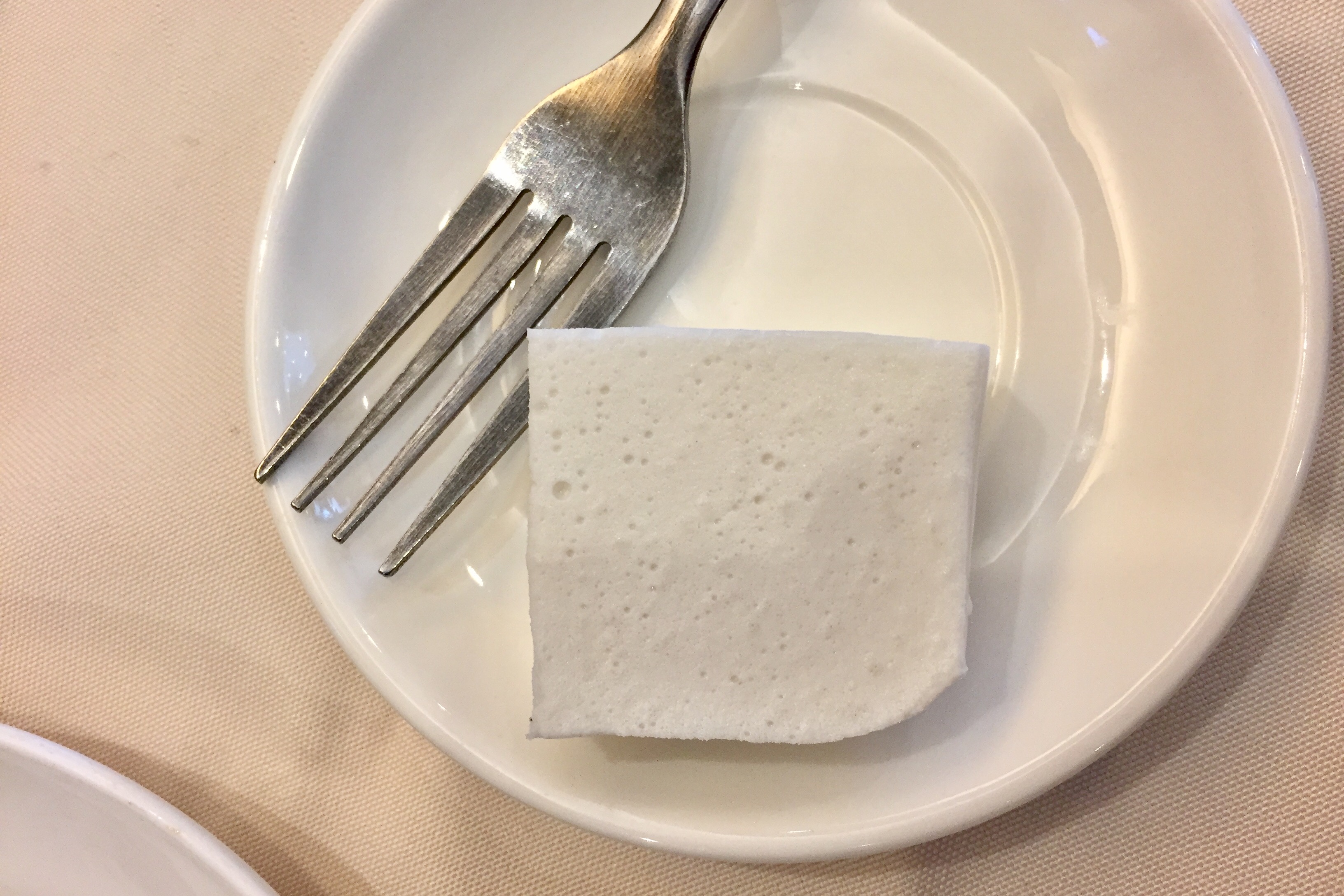 The service was good as well, as our waiter was attentive.
Overall
Suhang Restaurant seems to be representing themselves as a high-end Shanghai style restaurant, in the same league of the super popular Shanghai River nearby. But after trying a few of their popular items, I found their food decent but nothing special. The xiao long bao here are just as good as the ones at other popular spots in the area, but the dumpling broth is a little salty for me. The pot sticker skin is pretty thick, and the filling was a little dry as well. Not sure if they are just trying to stay old school on those pot stickers but this won't work for a lot of the dumpling lovers.  Although it would be nice to check out their fancy dinner menu, this experience kind of put me on the fence.
Website and menu:
More reviews:
Location: