Although Maruliru Cafe opened their doors on Broadway 6, 7 years ago, I never noticed the place when I was walking in the neighbourhood.  But one day as I was in the area looking for a lunch spot, I discovered the Japanese eatery rated quite high on both Zomato and Yelp, with over 700+ reviews combined. So I decided to give them a try.
The small canteen style cafe looks quite humble with the whole front painted white including the front door, with a couple blackboard written with their popular items, very similar to the small restaurants I saw in Japan.
They have a lot of choices when you need a quick and simple Japanese meal. I can spot different Donburi, Omu-Donburi (rice in an omelet), Risotto (rice with cheese), Doria, and Noodle dishes on the menu.  But they have even a bigger selection of all-day breakfast items, as well as different types of tea and coffee beverages, along with sweets and desserts.
I ordered the Daily Special, the Katsu Don with Fried Onion Rings ($11.99) with a miso soup. It felt super homey while they were putting the donburi in this small ceramic cooking pot in front of me – I have exactly the same pot at home!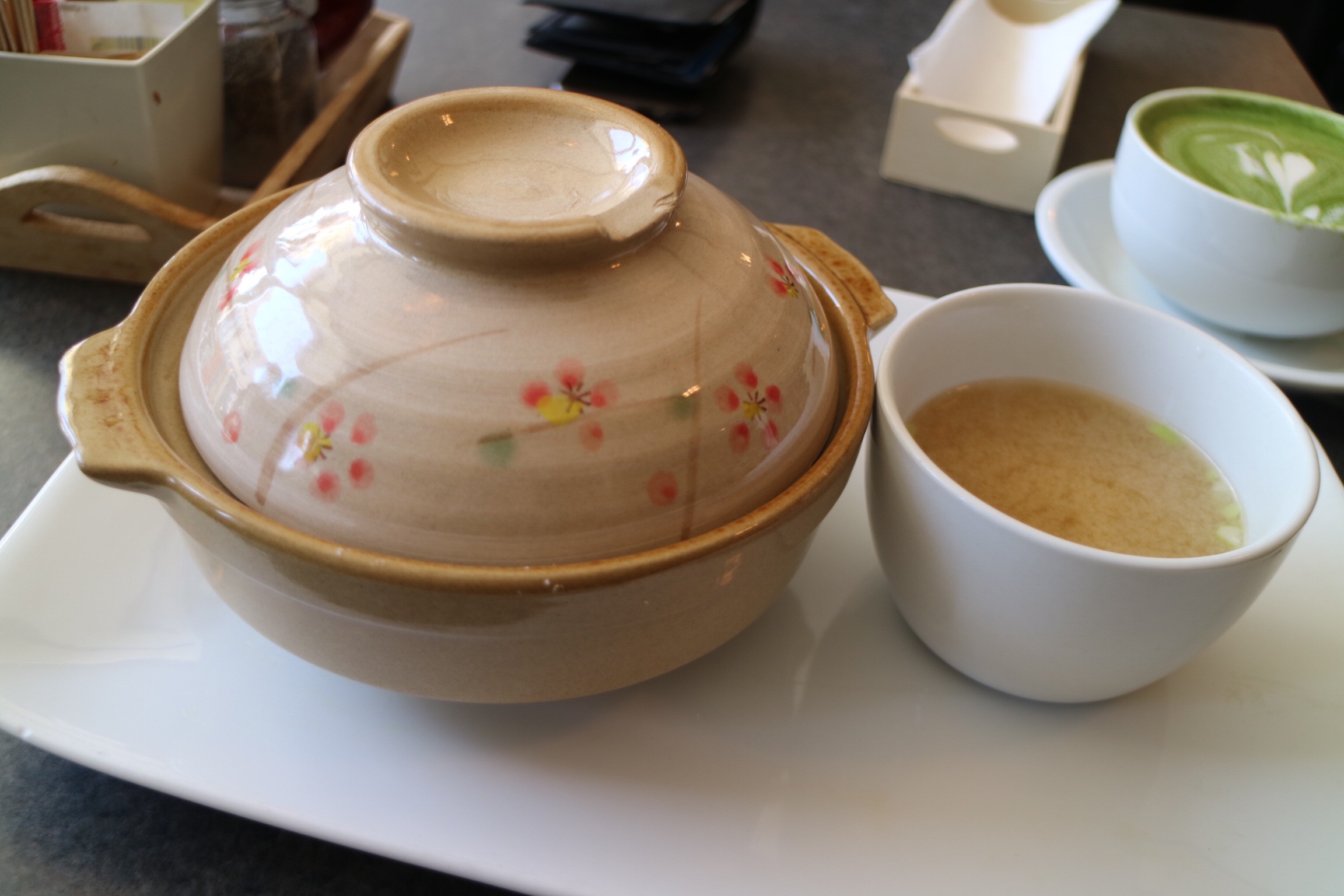 The flavours were good and also very familiar, and totally reminded me what I had in Japan when I was grabbing a quick meal at the Rinku Premium Outlets during my visit to Osaka, Japan.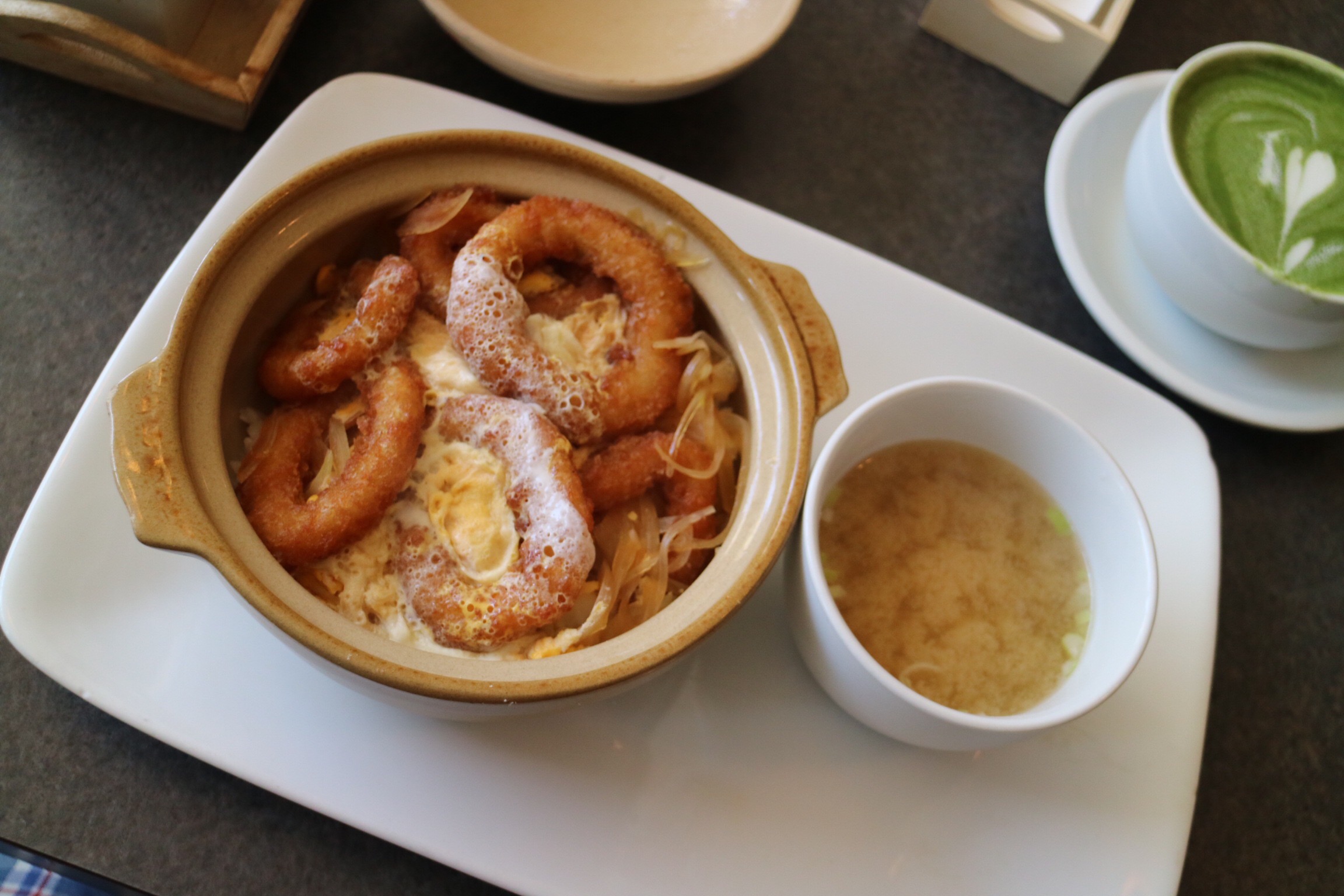 I also ordered a Matcha Latte ($4.55). The quality of the matcha powder was solid.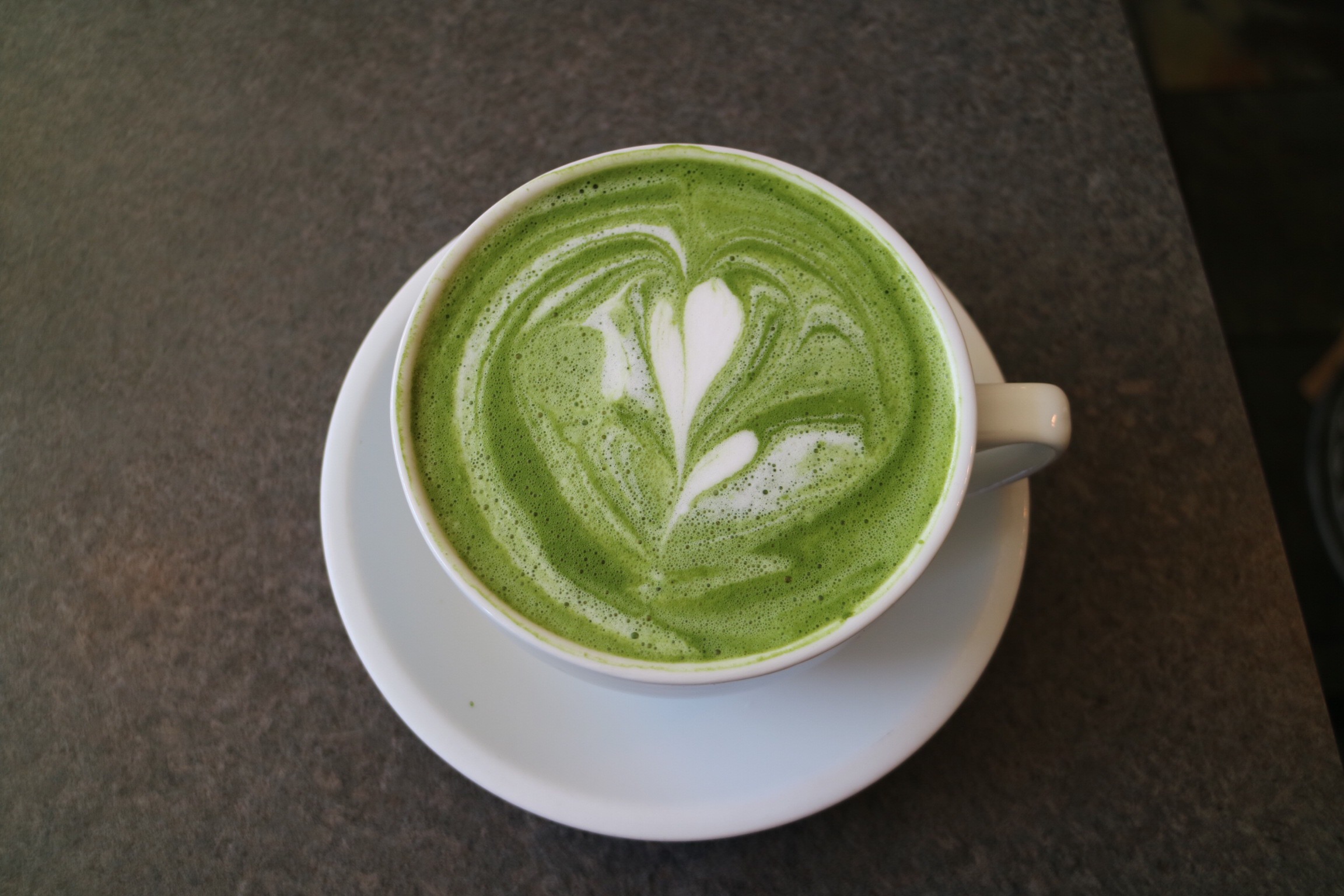 Overall
Marulilu Cafe is a small but very likable Japanese joint, where you can enjoy humble, tasty home style cooking. I like how they serve the donburi in a small ceramic cooking pot, keeping the food warm and comforting. And it does make a good spot for a casual date over breakfast in the morning or dessert in the afternoon. They open early at 8 am (Monday – Friday) or 8:30 (Saturday and Sunday) and close at 6 pm daily.
Website and menu:
More reviews:
Location: