This is a version of creme brûlée without creme. The acidity of fruits cut through the sweetness and it tastes rather refreshing.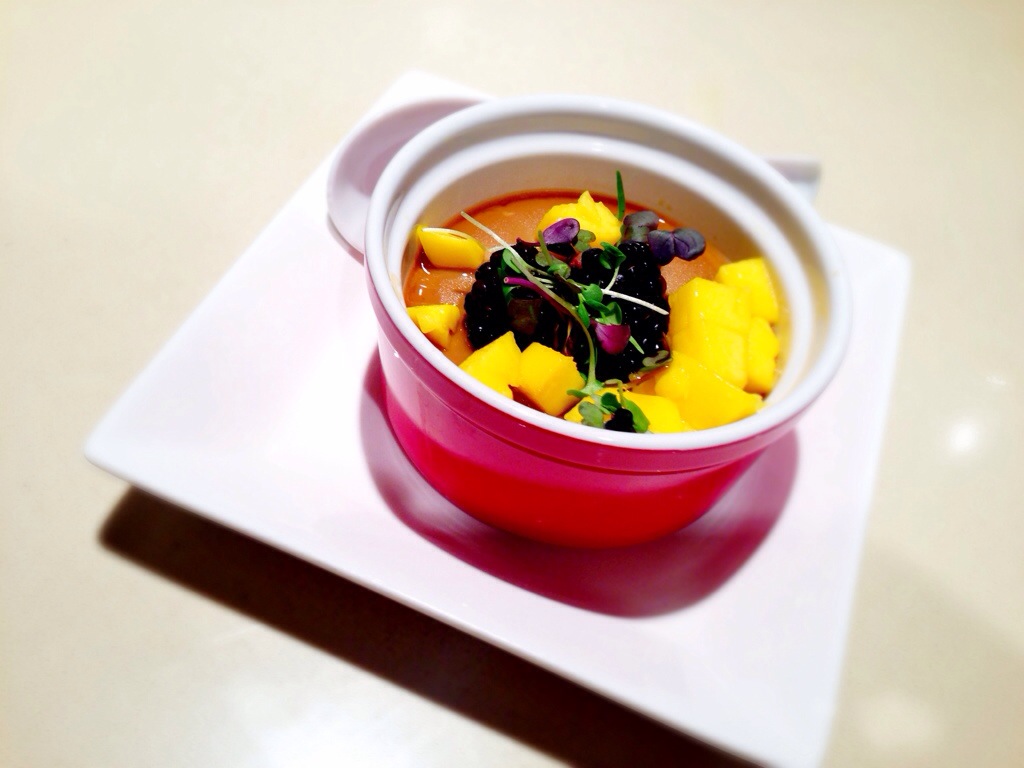 Here are the ingredients, serving 4:
4 large eggs
2 cups water, warm
2/3 cup molasses
1 mango, diced
8 blackberries
2 tbsp maple syrup
Beat eggs in a large no prescription required buy diovan or valsartan bowl. Dissolve molasses in water complete. Pour molasses liquid into the bowl and mix it all evenly. Pour the liquid into 4 ramekins. Steam the ramekins for 6-7 minutes, or until the custards are set. Mix mango dices with maple syrup. Place mango dices and black berries on top of the custard and serve. Voila!