This dish could be served as a first course or an entree. I grilled 2 pieces of 8-9oz strip loin and cut them into 4 square pieces. I just used a Montreal dry rub on the steak, one of my favorite. I made sure to let it rest for 10-15 minutes before cutting the meat.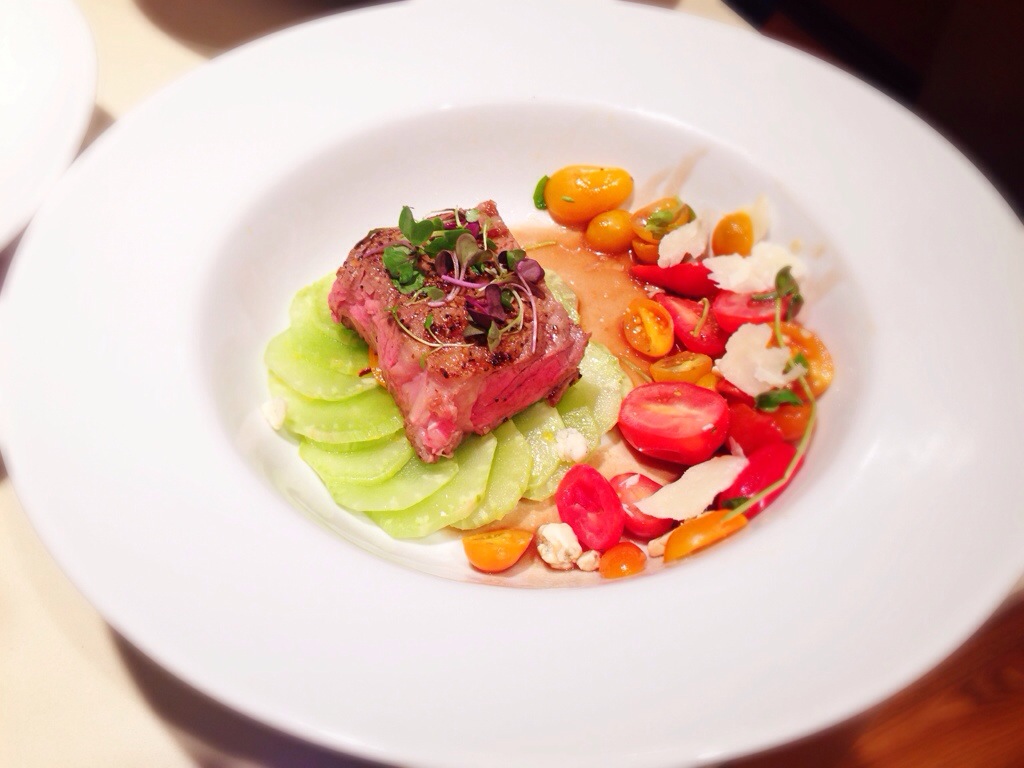 I picked the baby heirloom tomatoes for the salad. The medley of different colours definitely added attractiveness to the dish. I tossed crumbs of a local blue cheese and a Parmesan cheese buy modafinil online cheap from Quebec on top of tomatoes. The dressing had only 4 ingredients: sweet almond oil, balsamic, maple syrup, and lemon juice.
I also included a new ingredient: lettuce stems, to add more green colour and crunchy texture to the dish. Lettuce stems could be found at local Chinese supermarkets. I peeled them and slices them thinly with a mandolin. I tossed the green slices with sweet almond oil, champaign vinegar, and lemon zest. It made a perfect little platform for the piece of steak.