I was invited to a fun event organized by Sipsmith, the only London Dry Gin producer that actually crafts gin in London.  They sent me a deluxe cocktail making kit and a bottle of their finest gin for the World Gin Day, which I have been using since to entertain my guests.  The event was held at Garden Party Flowers, a local leader in Vancouver Wedding and Event Floral Design, and well regarded for gorgeous work by peers all over the World, and featuring delicious gin cocktail mixed by Micah (@ohmybartender), as well as an incredibly fun holiday wreath-making workshop by Amy Hu from Garden Party.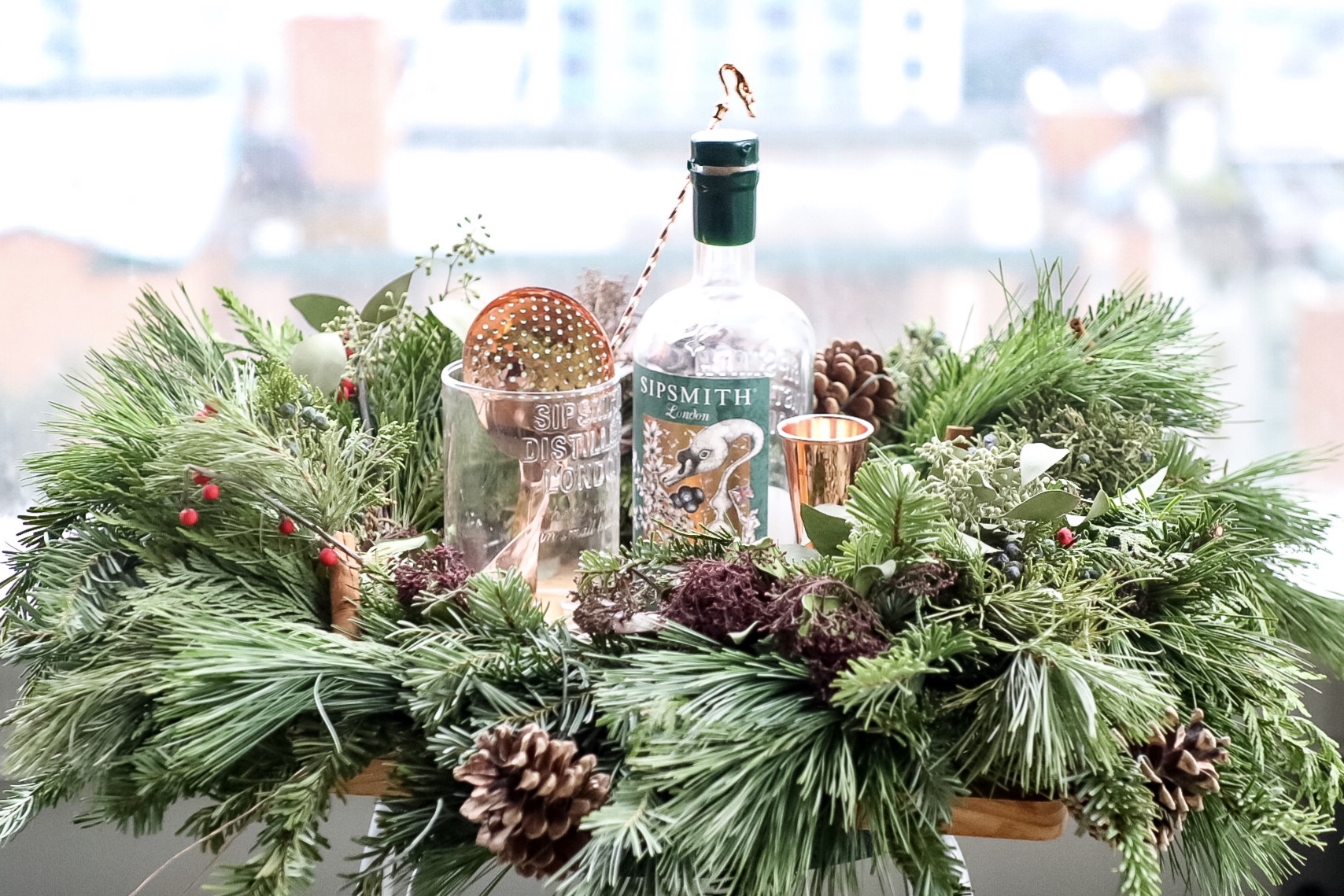 Being my very first experience crafting something so beautiful out of fresh floral elements, it seems challenging at first. But with Amy's patience and great instructions, I surprised myself with such an excellent result. I was rewarded a beautiful wreath to take home, making my door exceptionally lovely for this holiday season!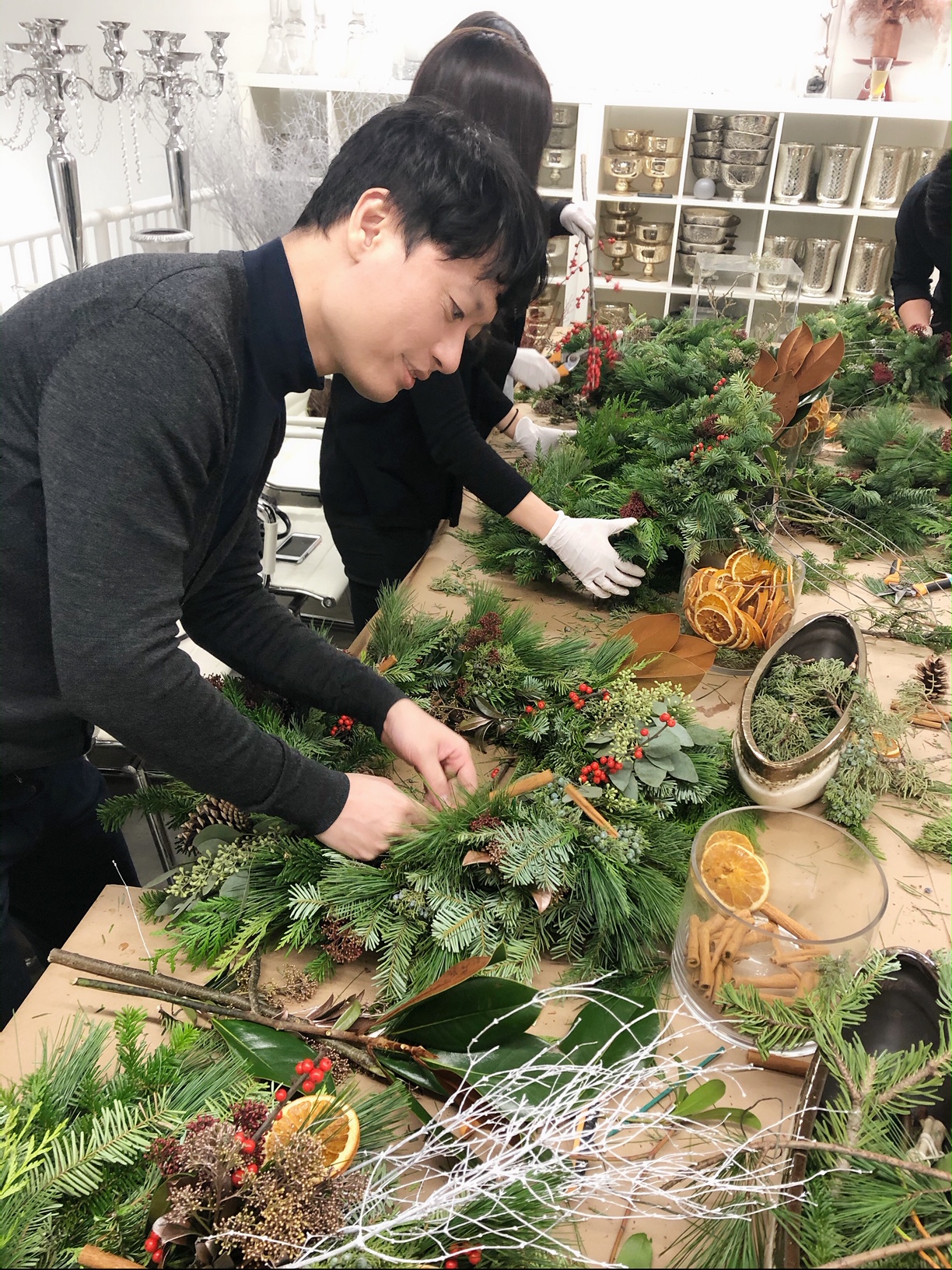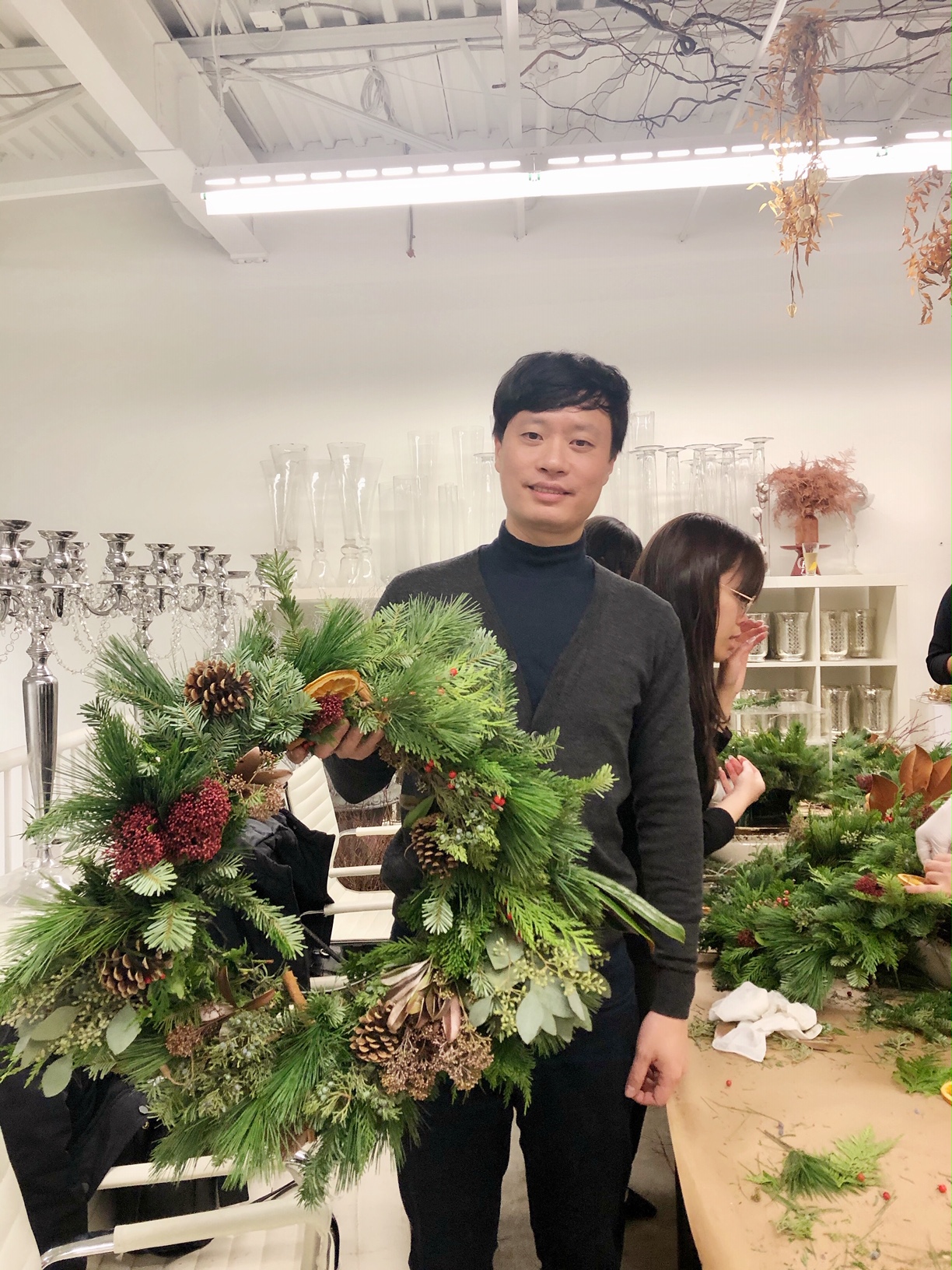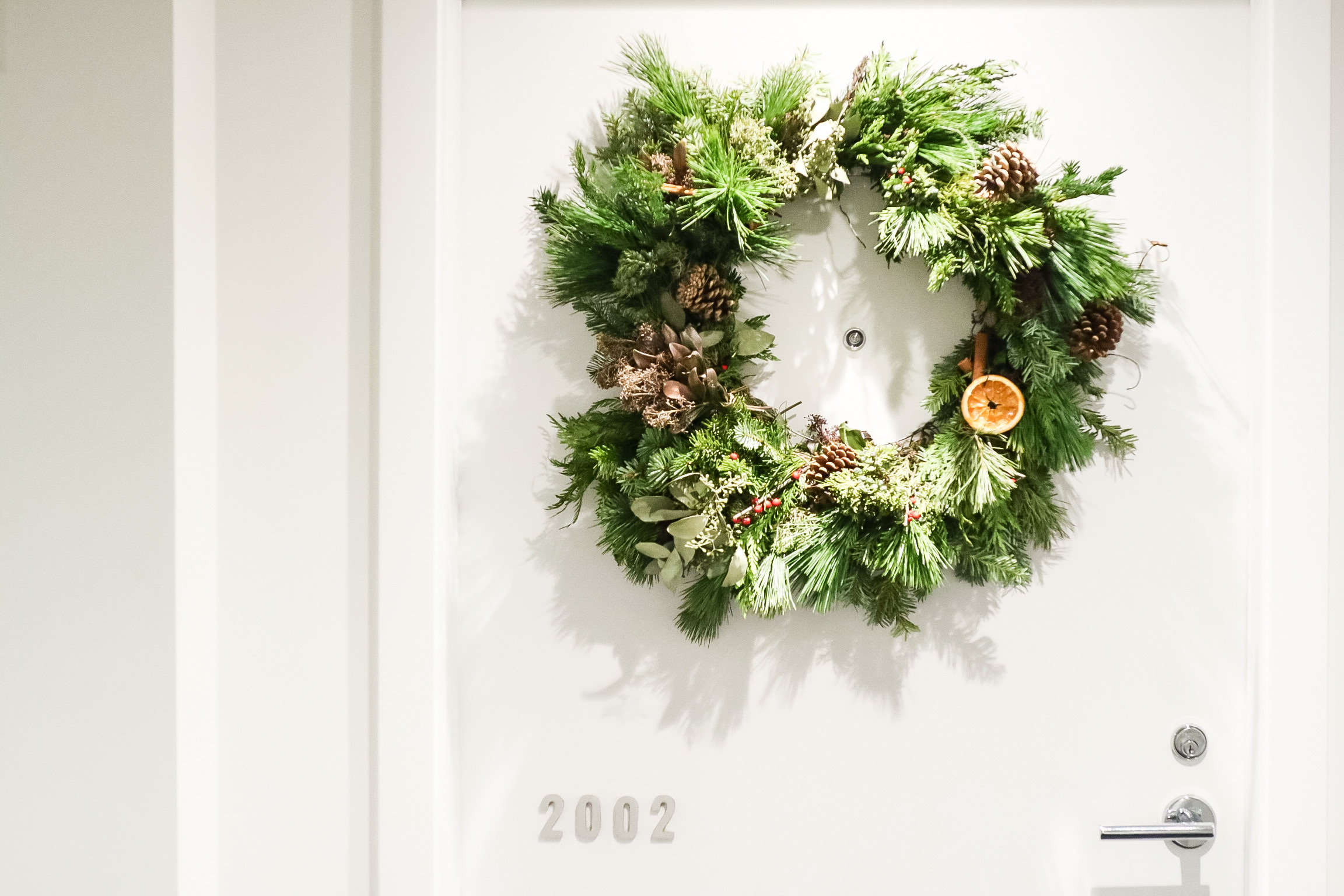 Amy's workshop would make such a great family or corporate event, and you will be able to book through Garden Party Flowers.
3 cocktails were featured during the event and they were absolutely delicious. First, we received a warm welcome with the Hot Gin & Gingerbread, which set up the holiday mood perfectly. The Sipsmith Negroni came next and nothing is more classic than this drink mixed with classic London dry gin, Campari, and Rosso Vermouth. And the Sipsmith G&T concluded the tasting with a refreshing, citrusy note. I was so honoured to receive a bonus cocktail from Micah as I requested, and the Sipsmith Martini with olive has sent me to the moon!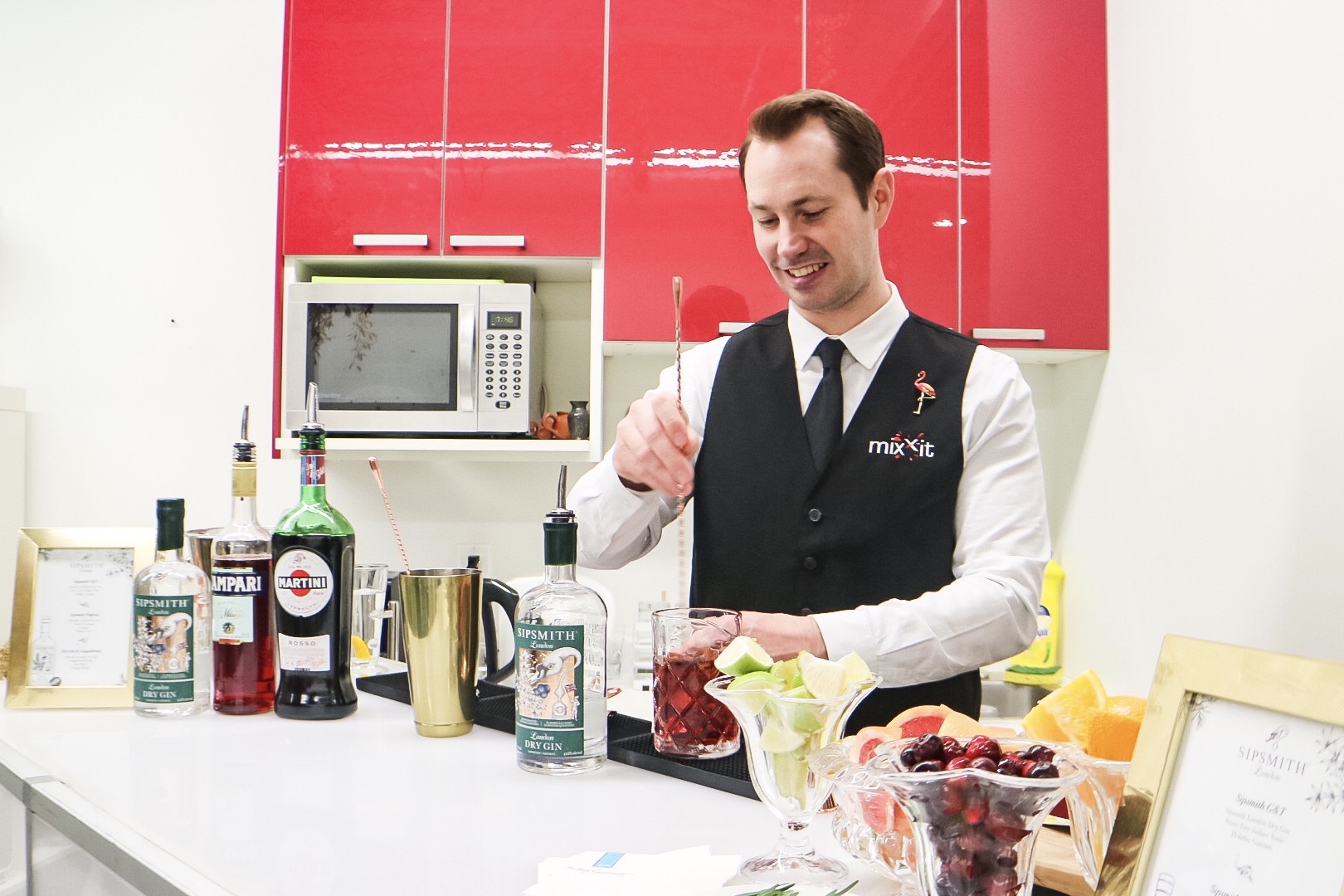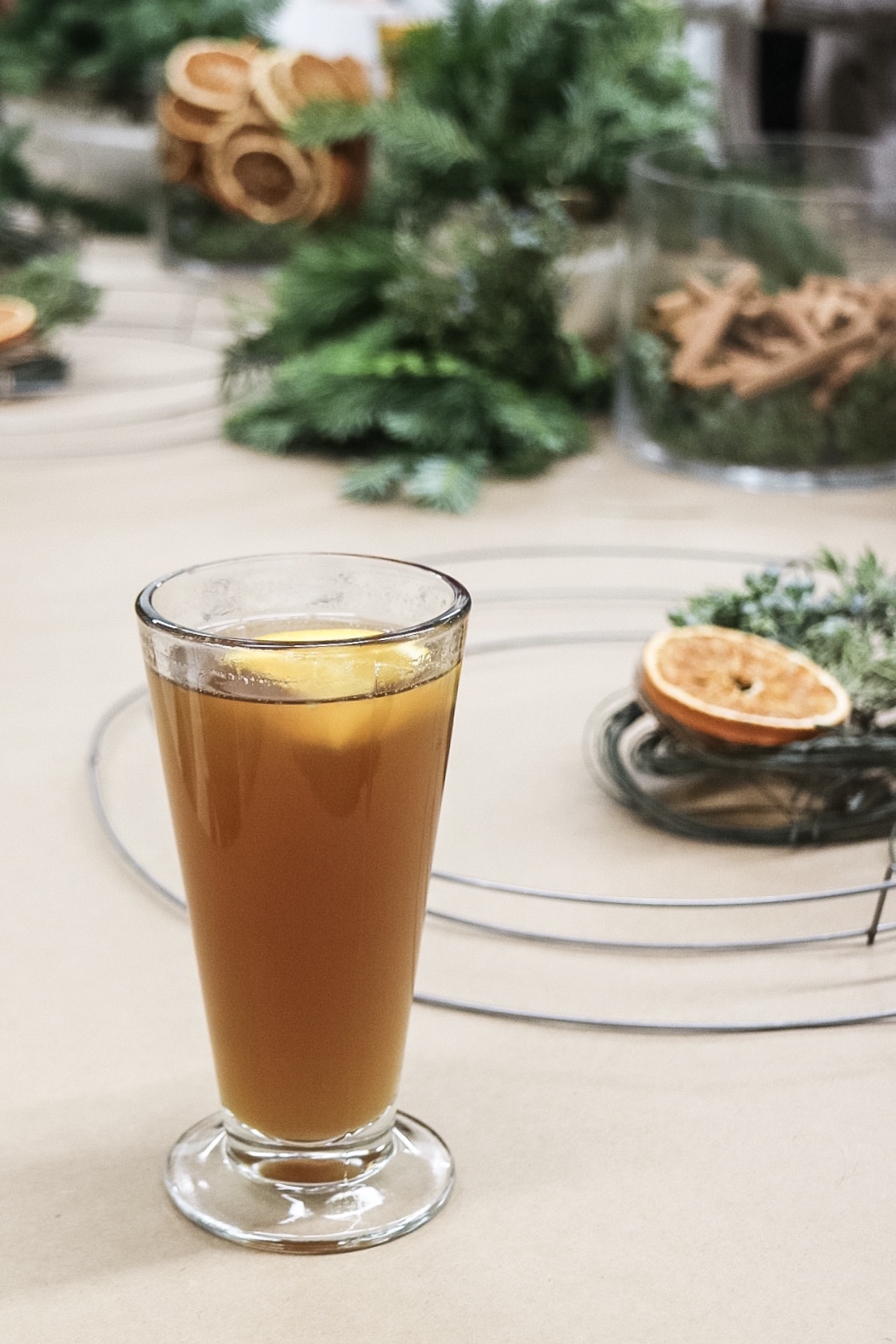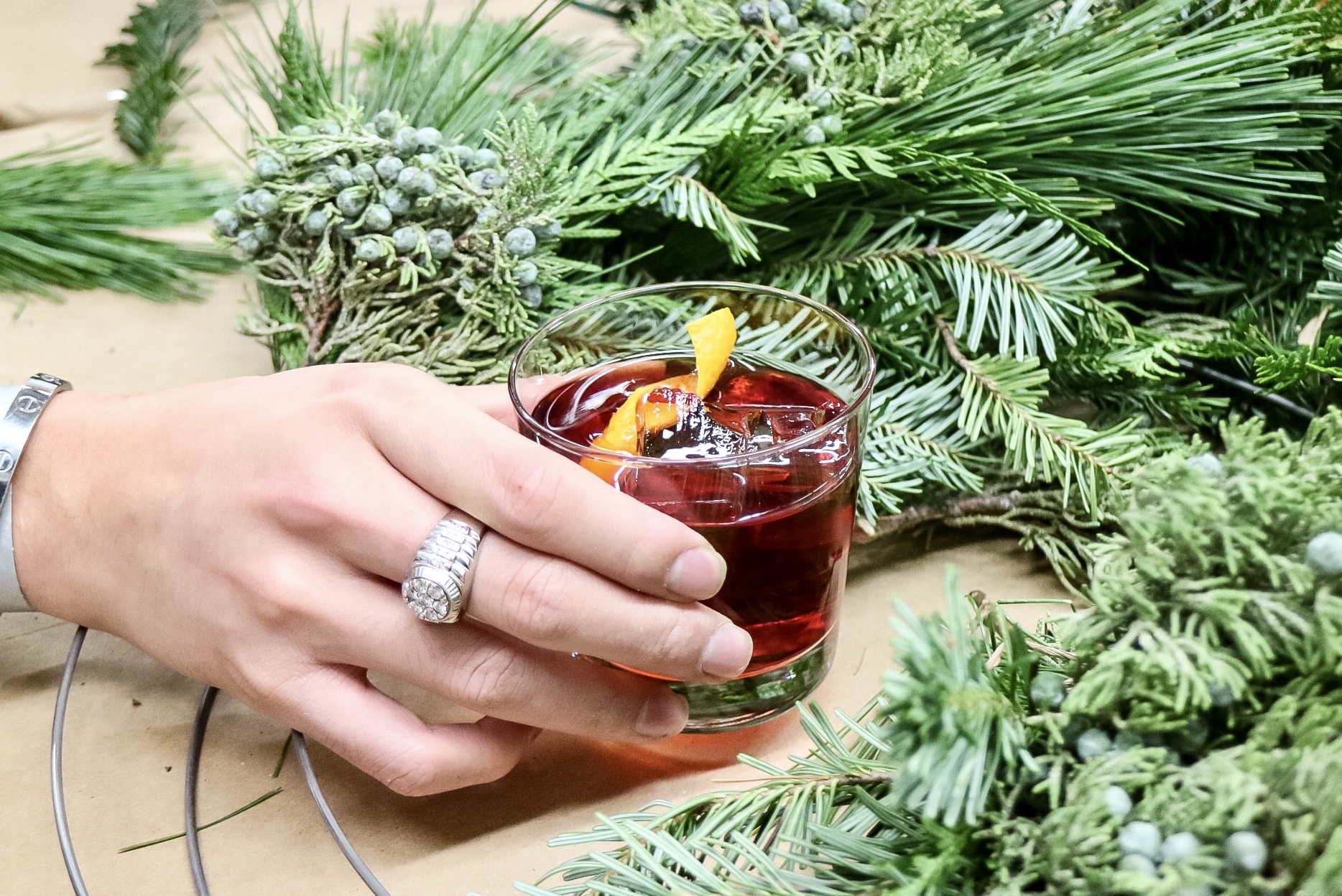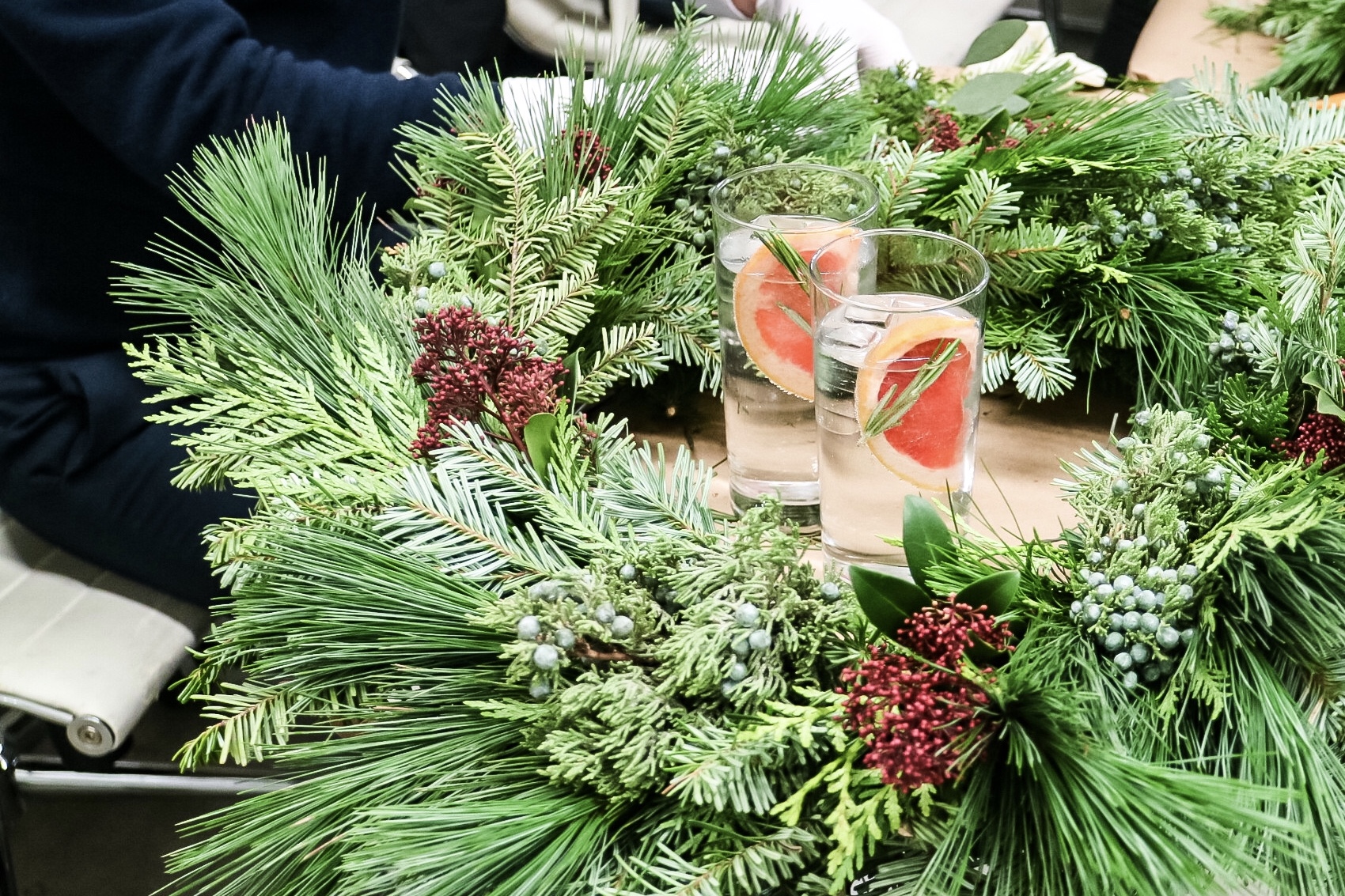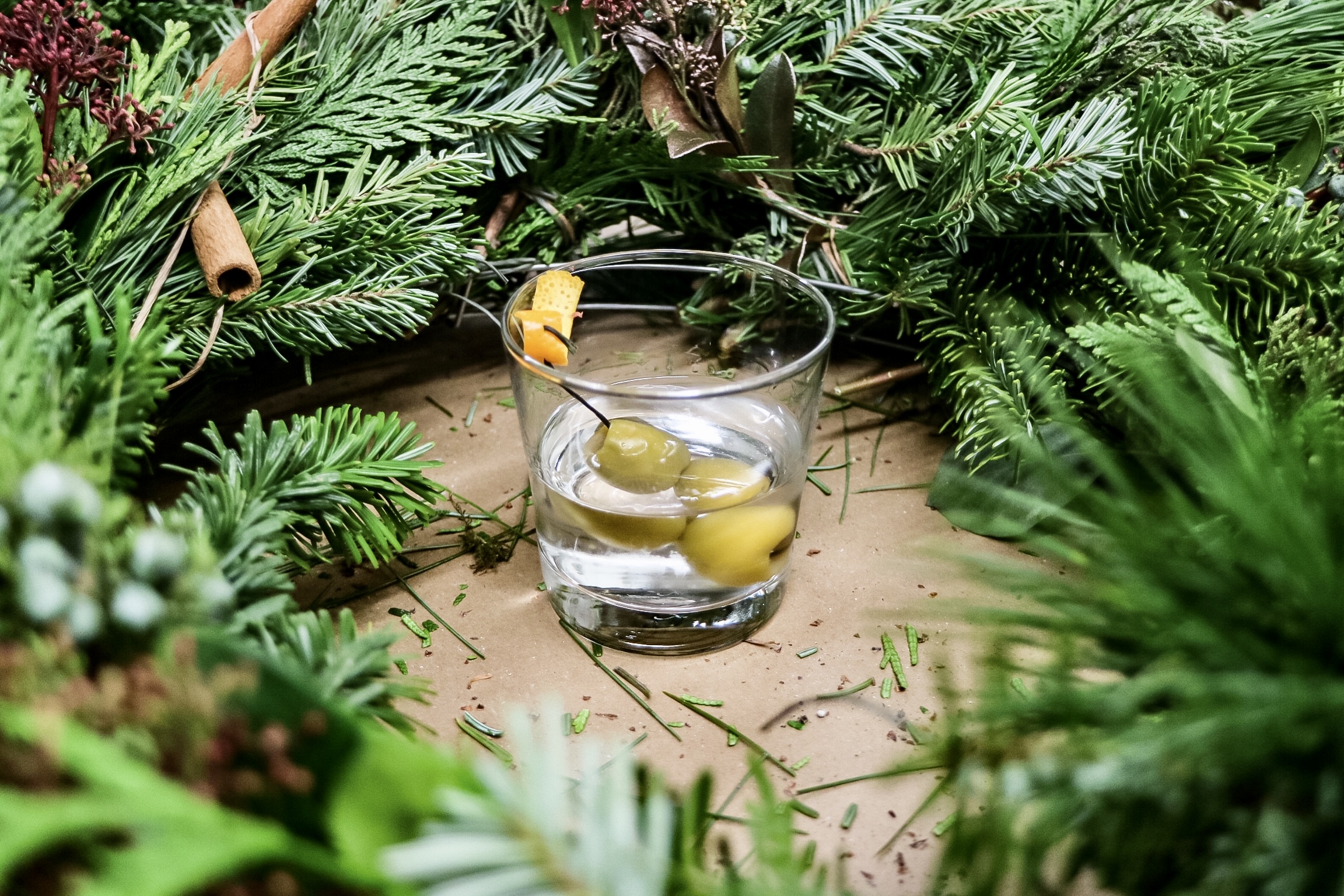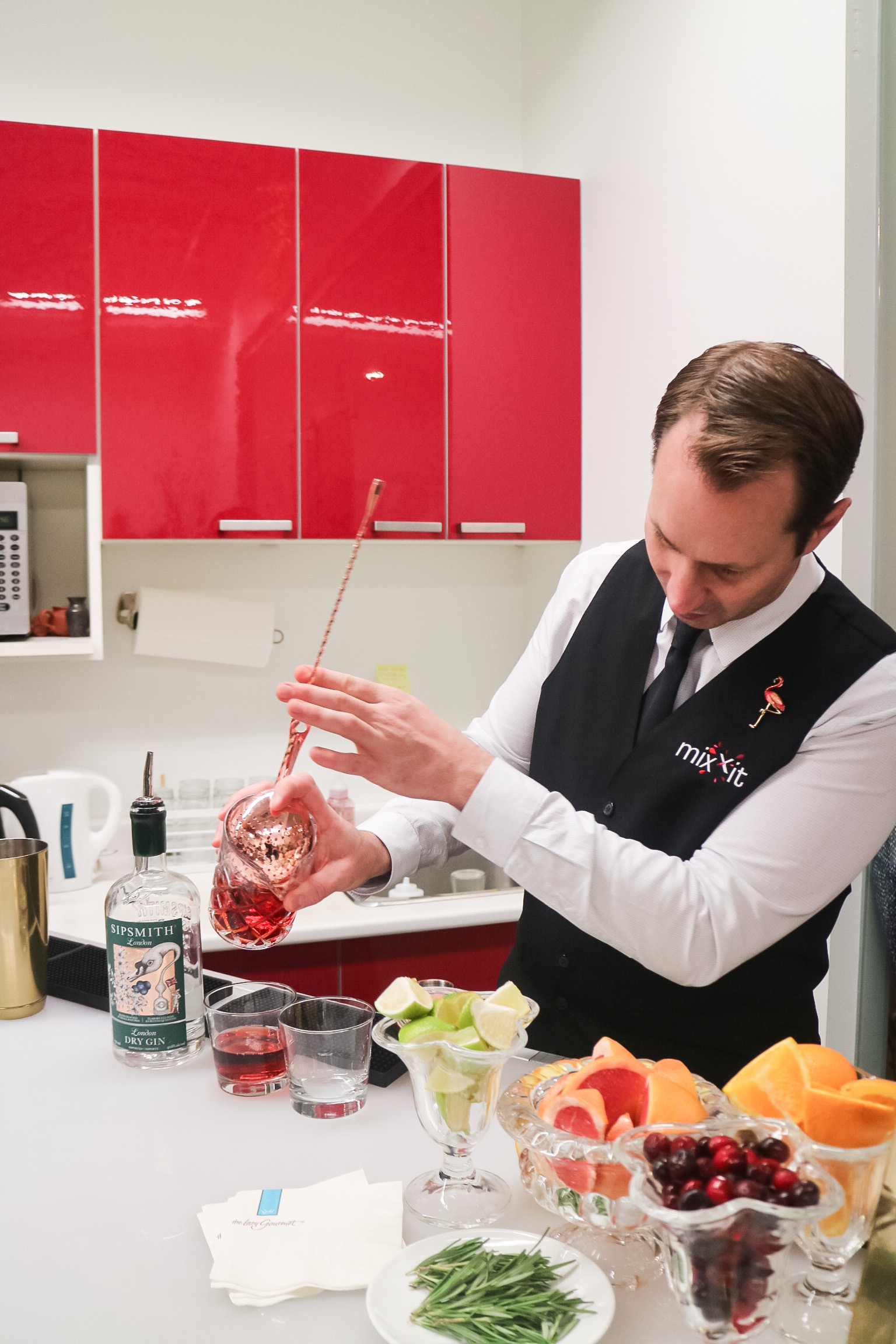 And most of the cocktails we tasted tonight are featured in the book Sip: 100 Gin Cocktails with Only 3 Ingredients, which could be purchased online.   I was happy to take the book home, in great thanks to Sipsmith!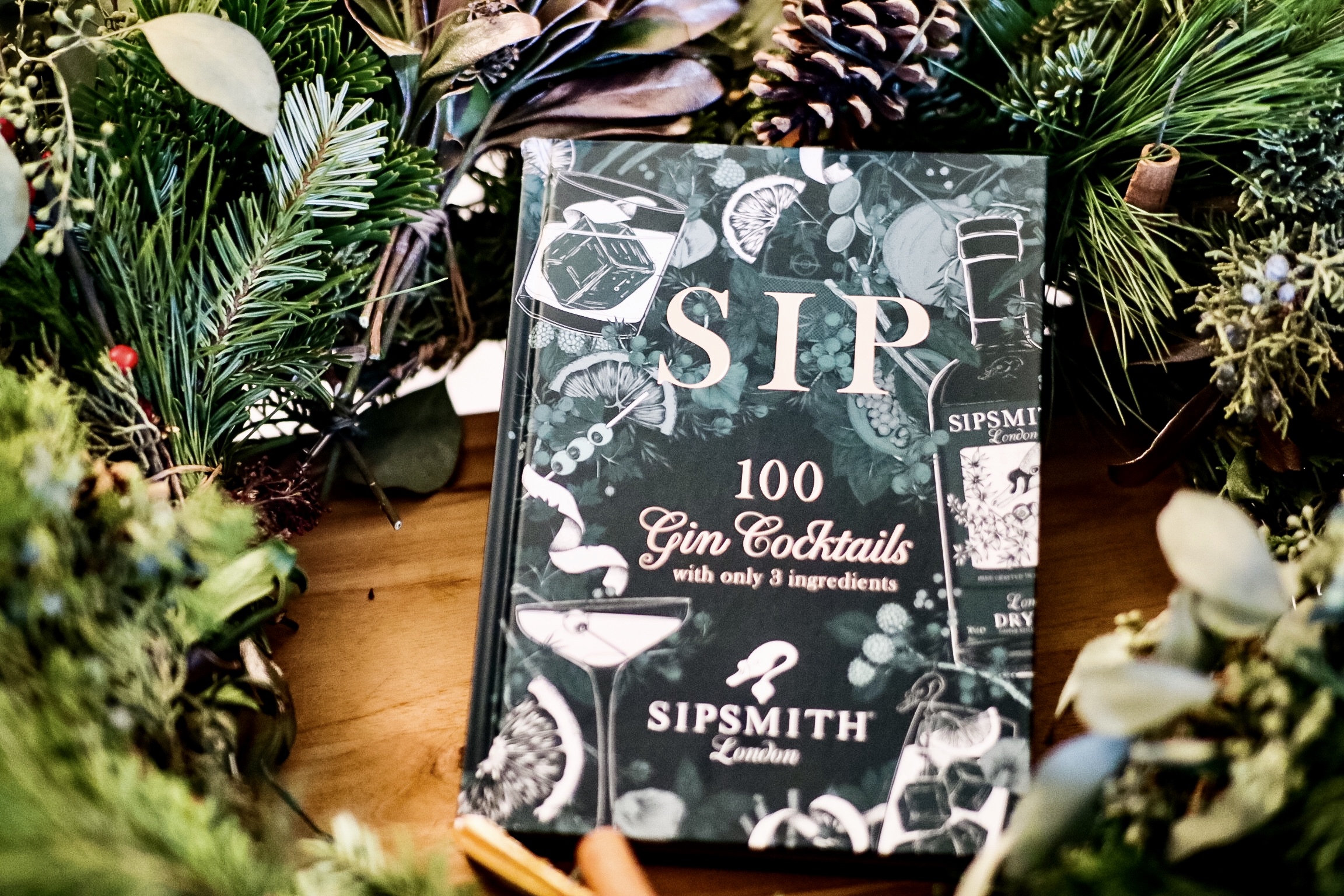 Just want to thank Sipsmith and Garden Party Flowers for such a fun event, as well as the organizers from Praxis PR. I'm looking forward to the next event!
** All food and beverages in this review are complimentary. Opinions are on the reviewer's own.