If you have been following my blog, you know I'm a cocktail lover and gin is usually my first choice of liquor. This why I'm excited to celebrate World Gin Day today on June 8, which also happens to be the Queen's Birthday. It's such an honour that Sipsmith, London's first traditional copper distillery since 1820, has invited me to try out the Sipsmith London Dry Gin that's hand-crafted in small batches.
They have sent me the gin along with an exquisite martini kit that I absolutely love. Besides a bottle of Sipsmith's London Dry Gin, there is a mixing glass, a swan bar spoon, a strainer, and a double-sided Jigger. The spoon, strainer, and jigger are copper-plated.  The cocktail-making set is something I have been wanting to get, and it came just in time for me to equip my home bar for the summer.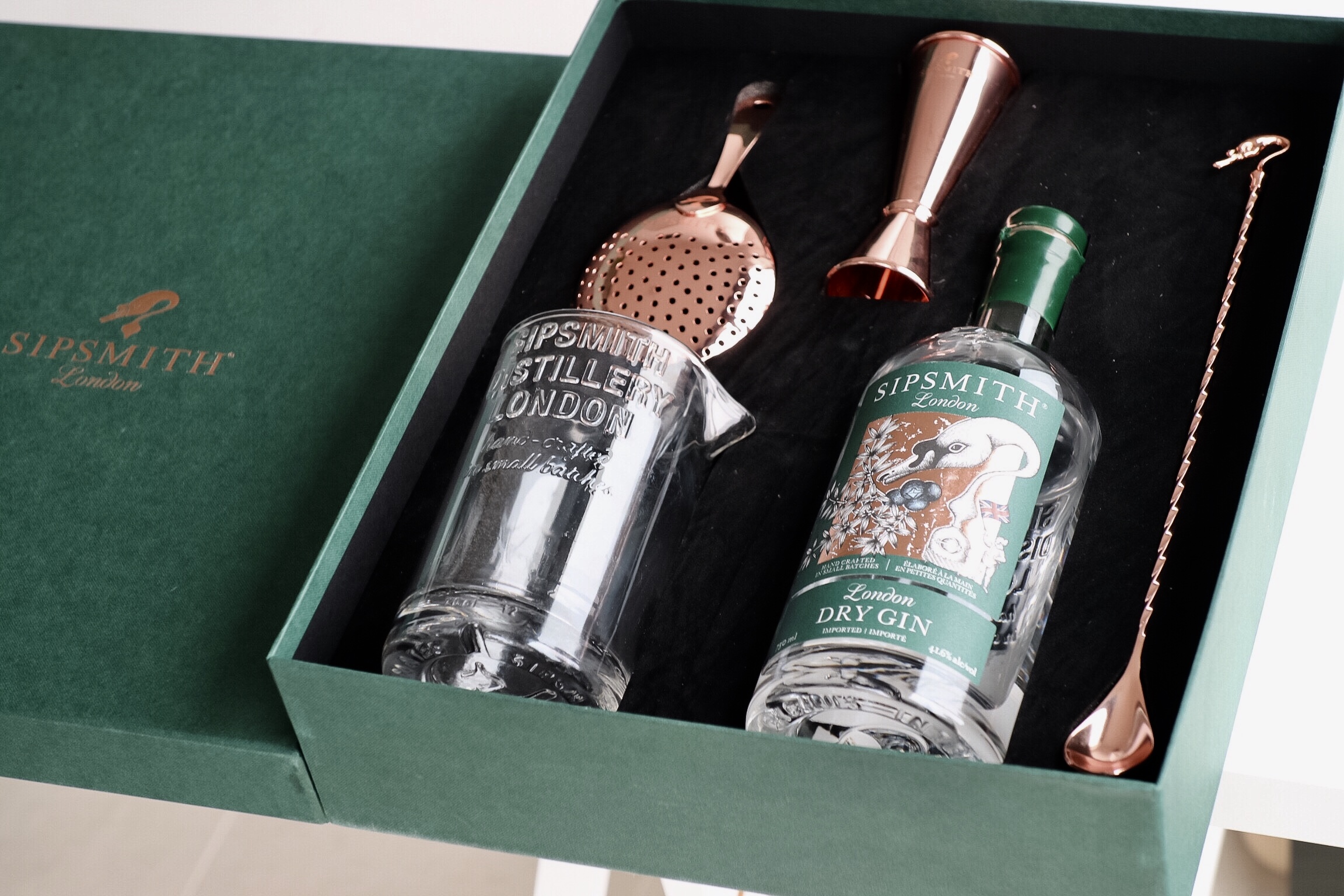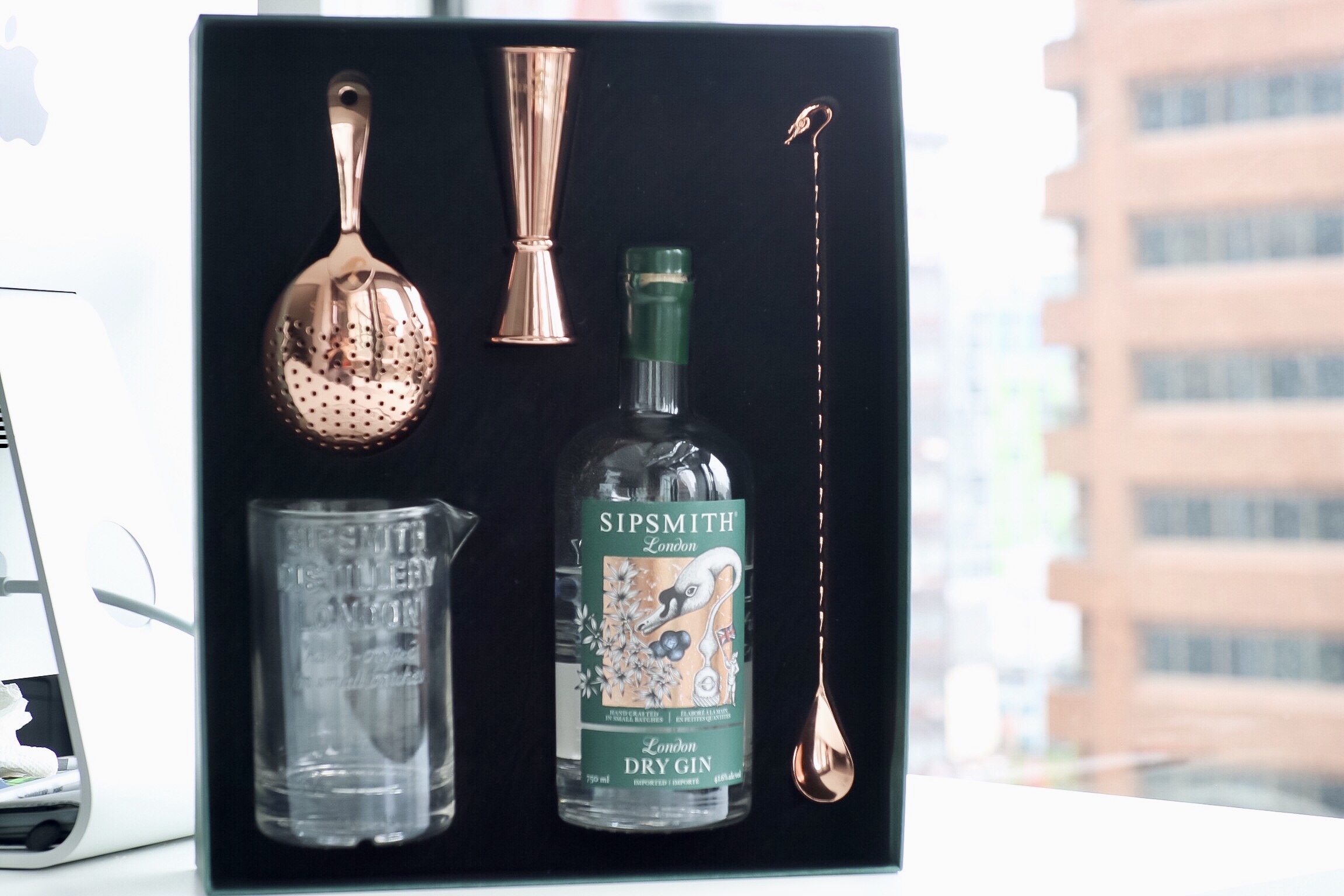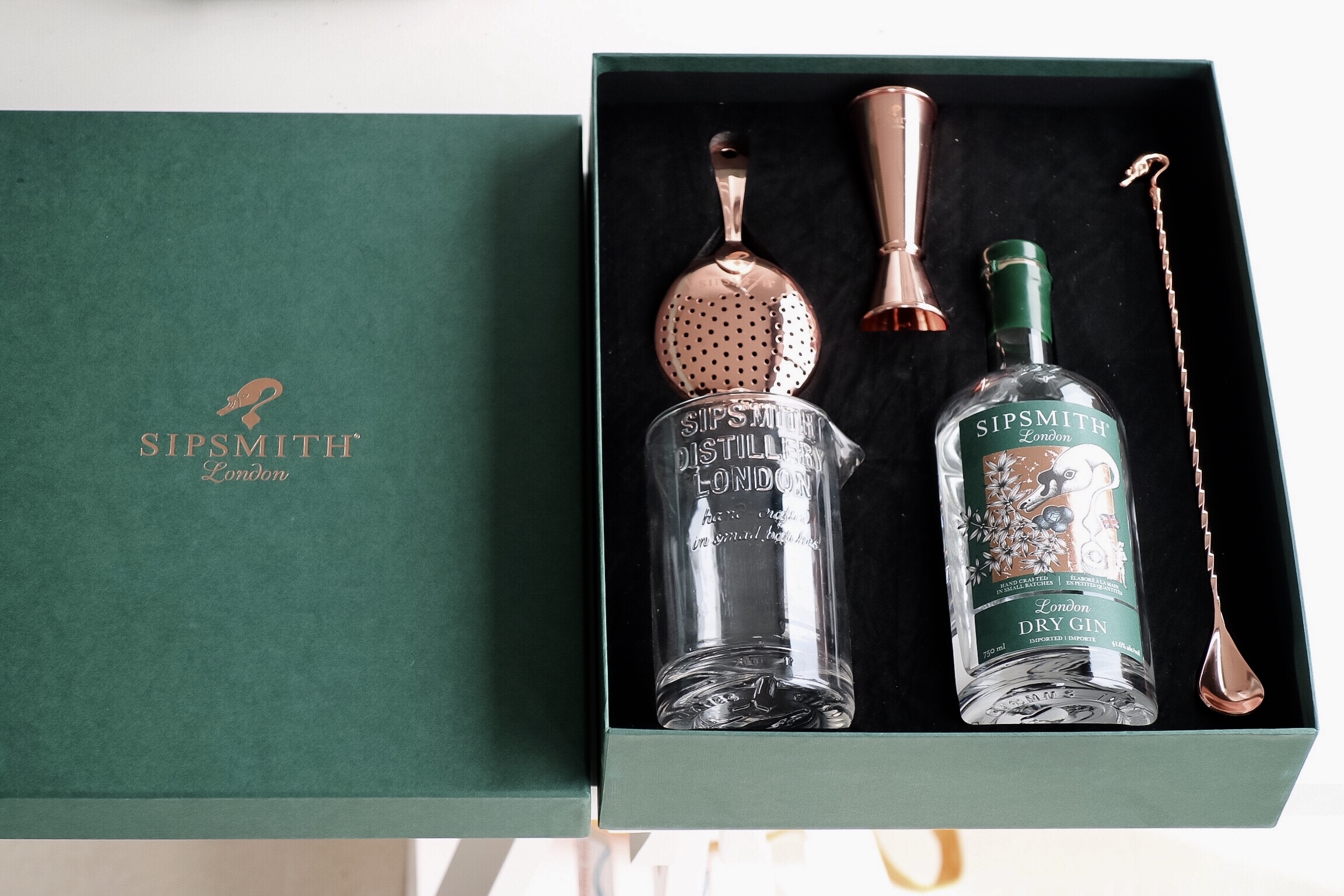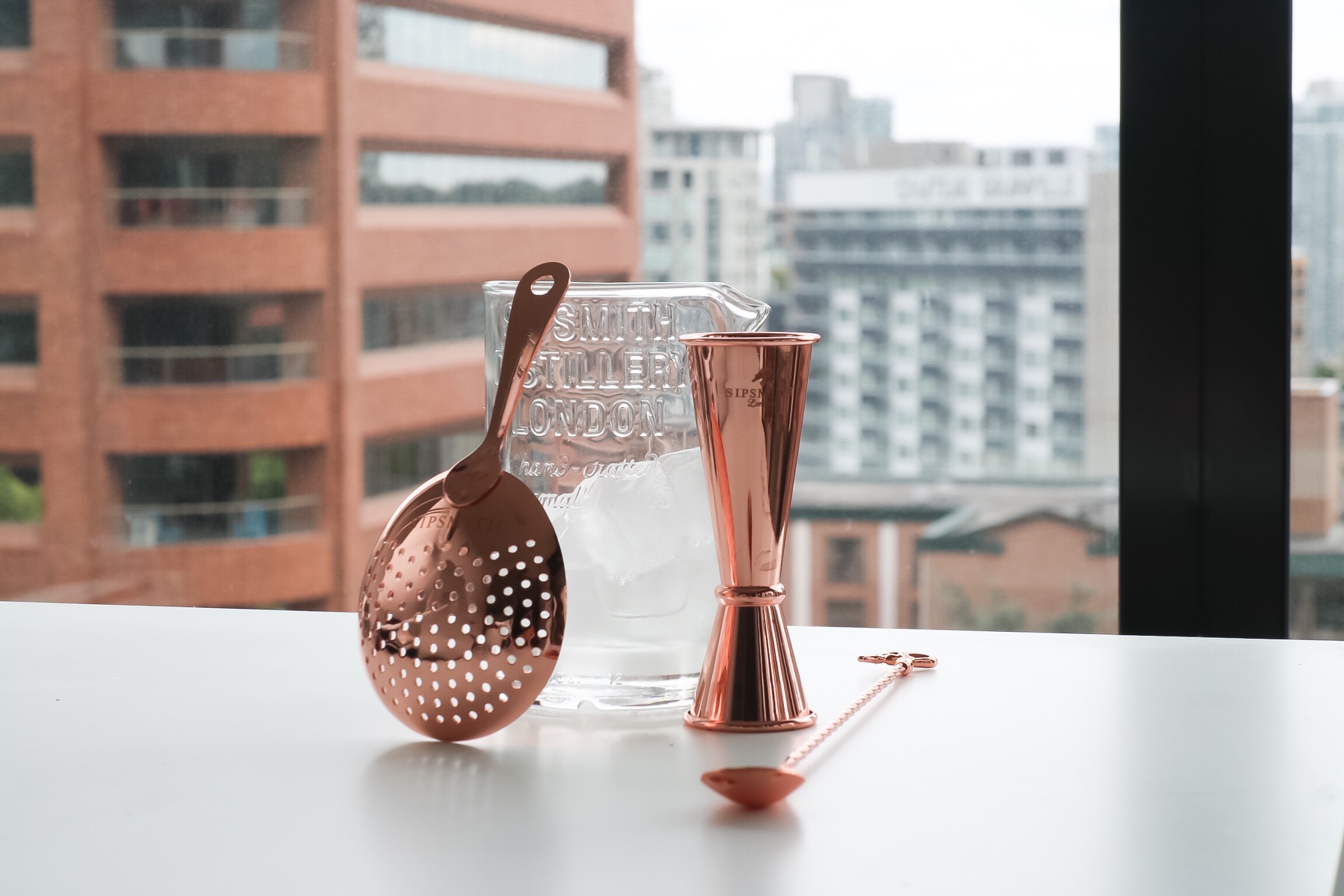 When I posted Instagram stories of me opening the Sipsmith martini kit, my friend Sean (@sean.voll) from Switzerland commented that Sipsmith has gained great popularity in all bars and pubs in London.  My friend Nora from Berlin (@norasview) who wrote a master thesis on gin making and tasting, suggested that its lemony profile would make it a great choice for making classic G&T, Basil Smash or Bramble.
First I made a classic martini with a lemon twist with the martini kit. I adored the crystal clear appearance and the beautiful aroma of honey, ripe fruits, and a hint of chocolate. The taste was a perfect balance of citrus and juniper. Overall, it was smooth, elegant, and well balanced – everything we love about London dry gin.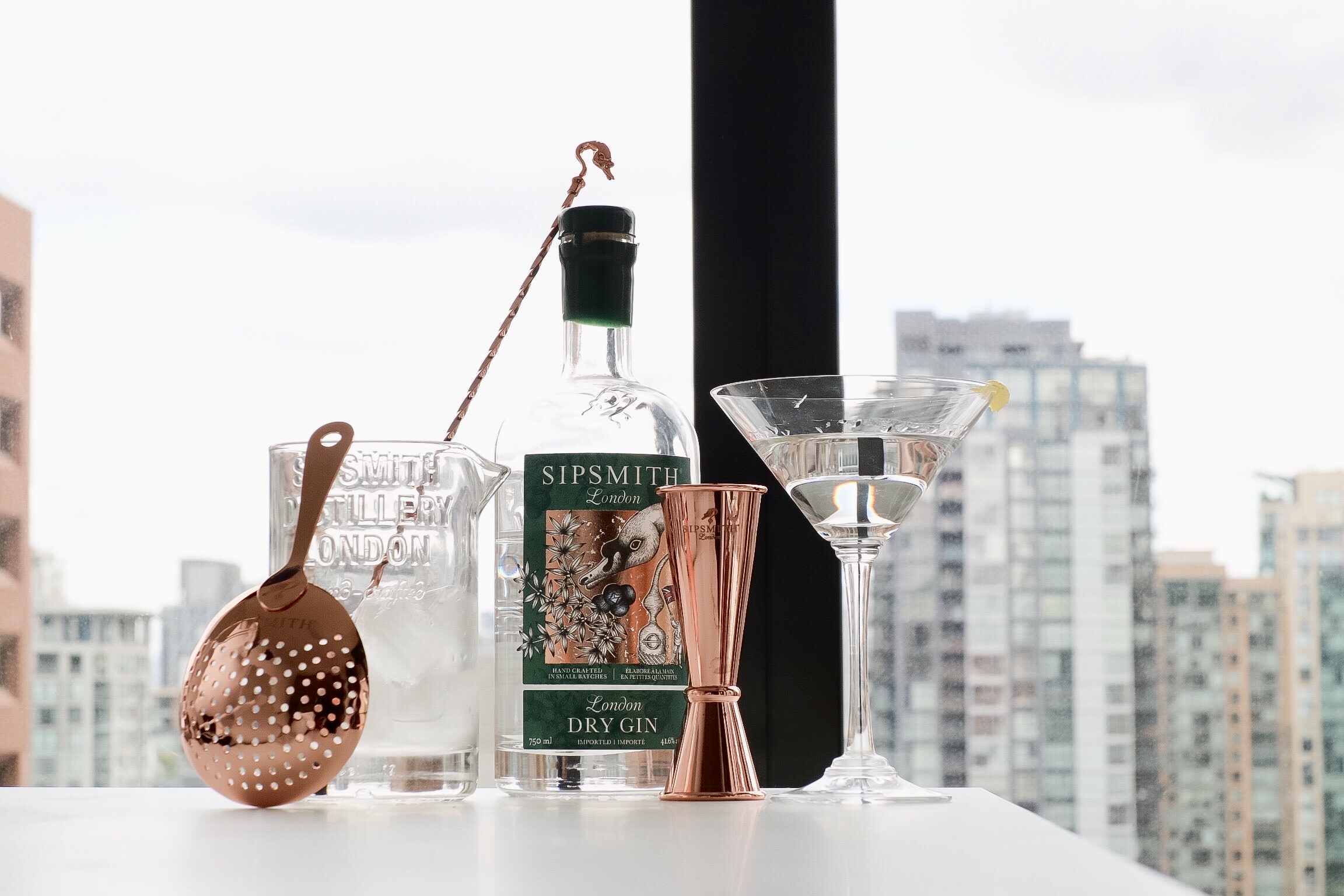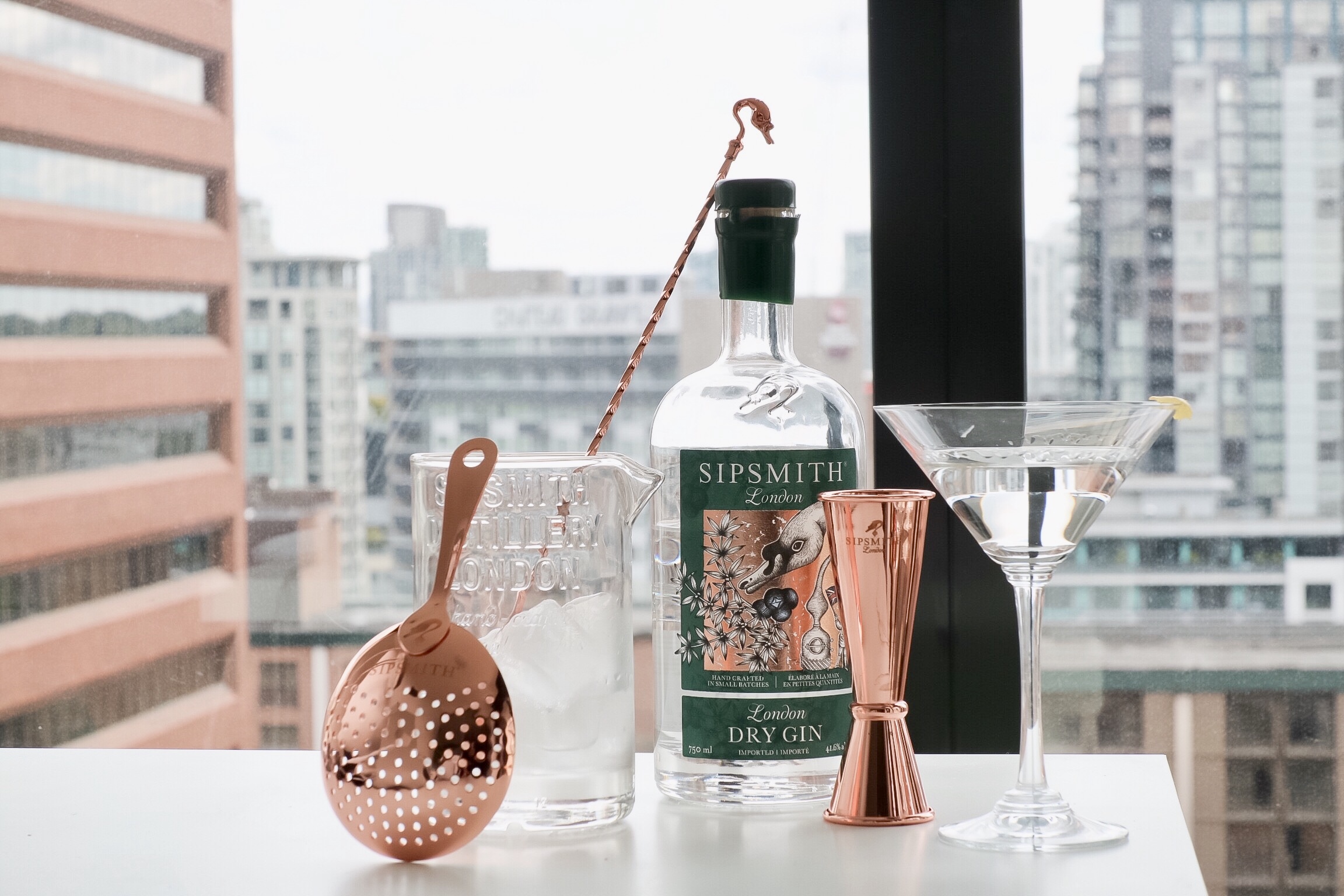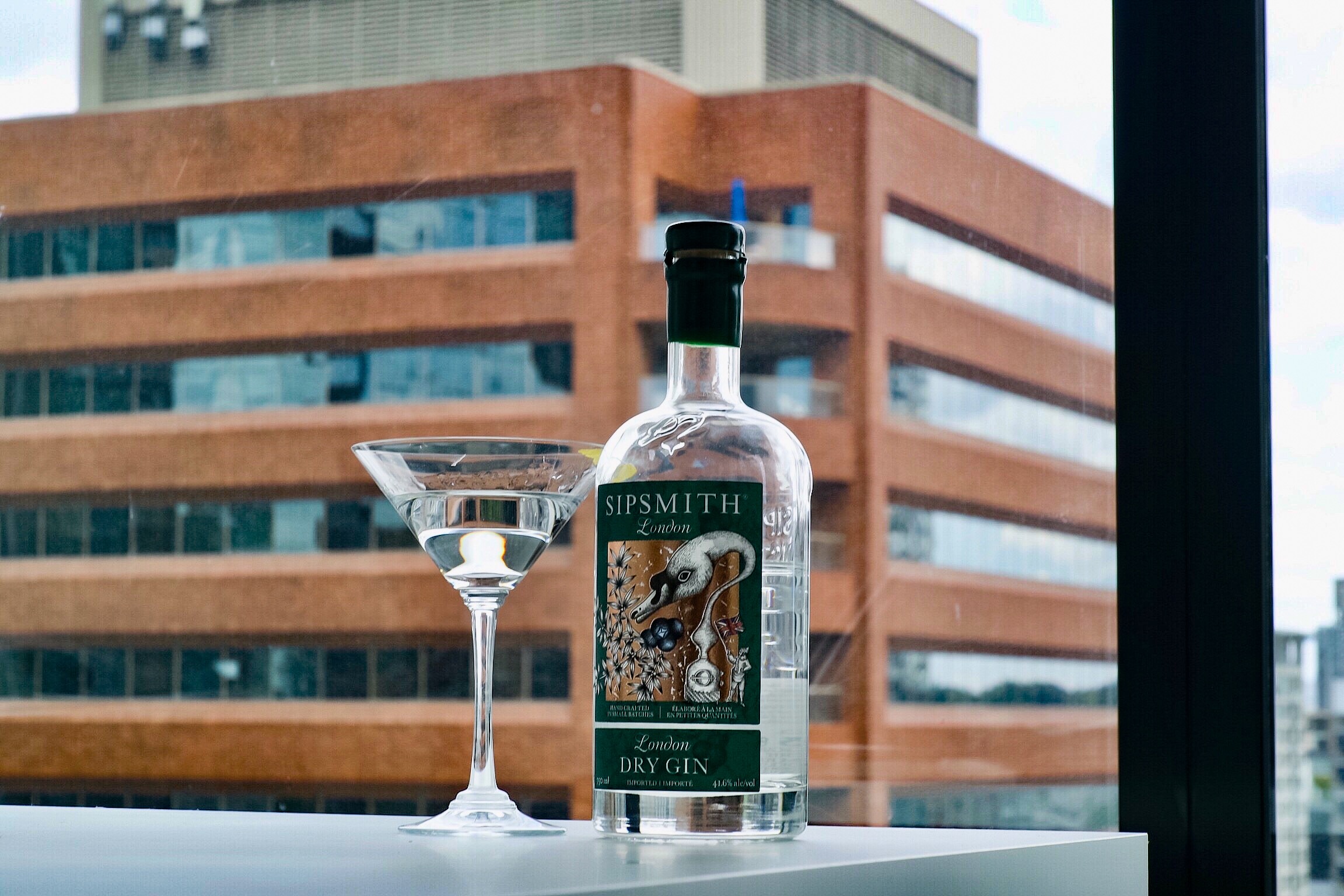 And in the evening I had a couple of friends over, and we switch to Gin & Tonic. The classic G&T was delicious as expected. However, with a recent obsession with Spanish G&T, I decided to stir it up for my guests. My Spanish G&T featured Sipsmith London Dry Gin, Fentiman's Tonic Water, Japanese cucumber, lemon, blueberries, and sweet basil.  The result was phenomenal!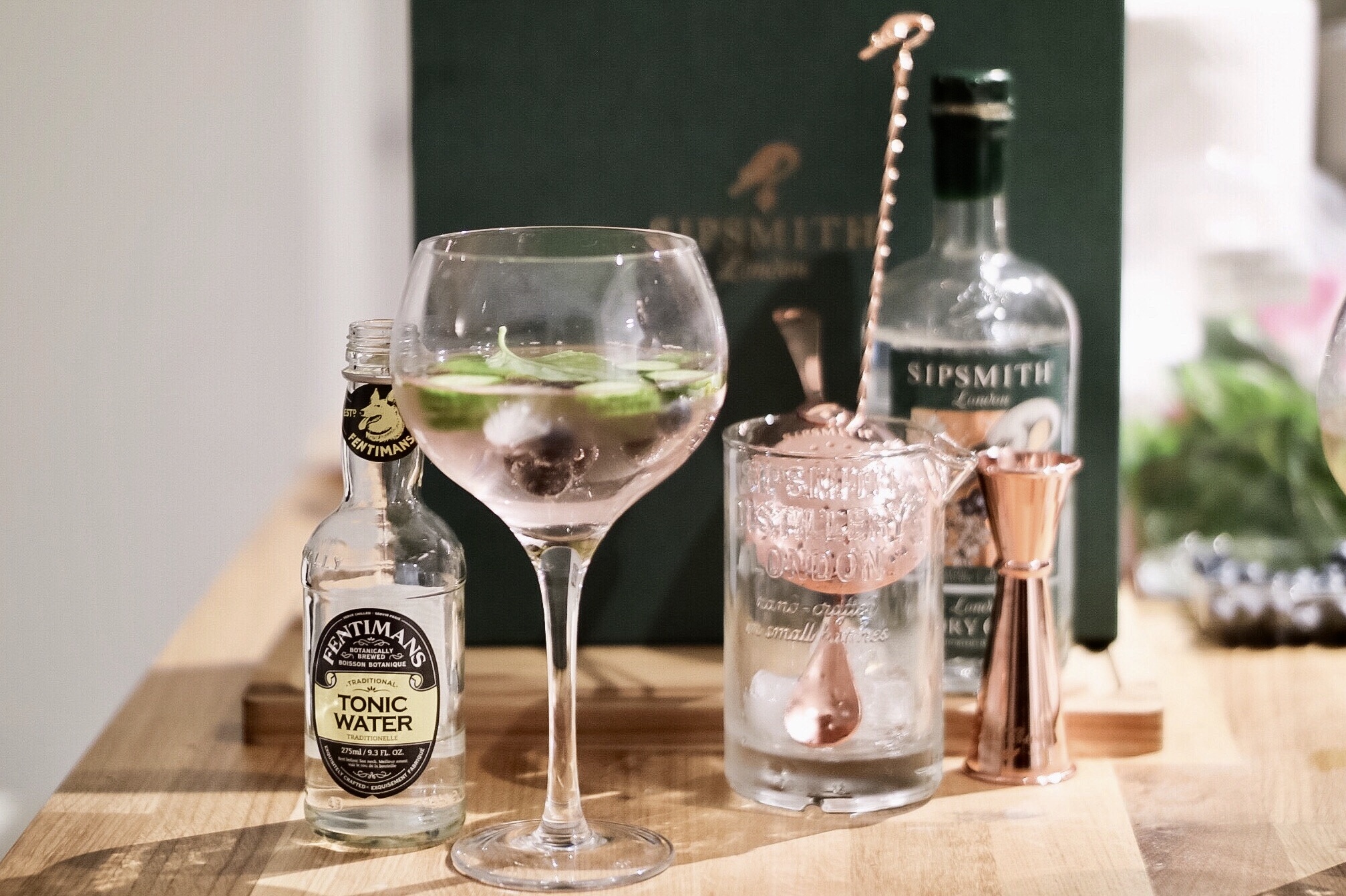 Sipsmith also comes with the following flavoured gins.
Sipsmith Lemon Drizzle Gin
Sipsmith VJOP Gin (A Very Junipery Over Proof gin, 57.7% proof)
Sipsmith Sloe Gin
Sipsmith Orange & Cacao Gin
Sipsmith London Cup (a punch made from dry gin and infused with tea, borage, lemon verbena and a host of other botanicals)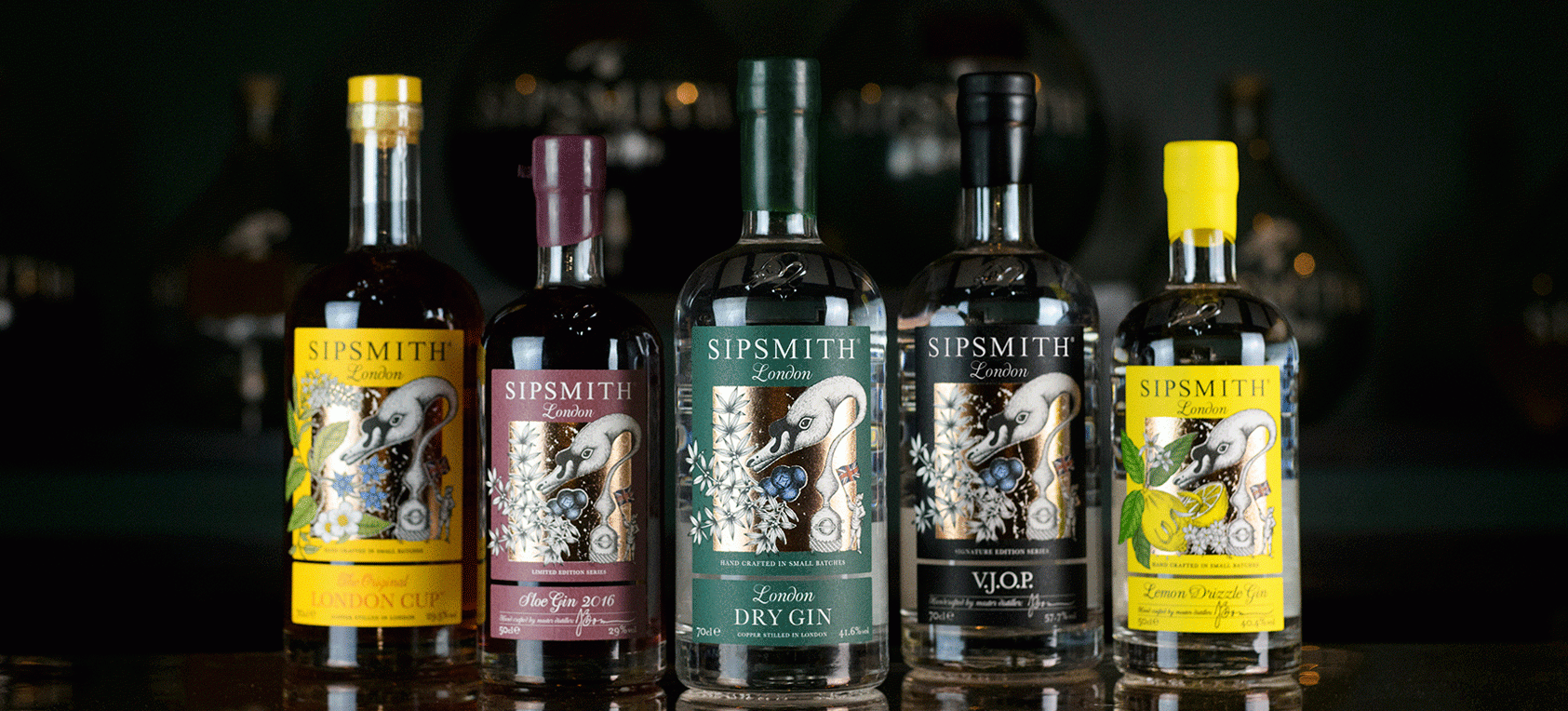 Sipsmith has a list of classic cocktail recipes for the World Gin Month, which you can find it here:
Make These 9 International Gin Cocktails on World Gin Day 2019
Final thoughts
I had such a fun and delicious time to celebrate the World Gin Day with Sipsmith's set of gifts. The Sipsmith London Dry Gin has a craftsmanship quality that simply makes the tasting experience memorable. Since National Martini Day (June 19) and negroni week (June 24-30) are coming up, I'm going to try the other Sipsmith recipes offered on their website. Stay tuned!
** The reviewed product is complimentary. Opinions are on the reviewer's own.