In my memories, BierCraft, as Stella back in the days, was one of the coolest spots on Commercial Drive. I came here for 2 things – the great collection of imported Belgian beers and their Mussels and Fries. Nothing beats the sweet first time when I thought the Belgian fries here were some of the best things that I had ever eaten – thin, rustic, perfectly seasoned with a hint of lemon.  As a poor student back then, I found the imported beers pricey but worth every penny for such an elevated beer tasting experience. This was the time when microbreweries were non-existent.   I was excited when I was invited back to the Belgian inspired tap house to check out their current menu.  The restaurant on Commercial Drive has expanded over the years, adding a couple of locations in South Cambie and UBC. I picked the Cambie location for the convenience.
I was greeted with an incredible staff. Everyone here was super friendly, and seemed passionate about the menu and working here. This is quite important for a neighbourhood bar or restaurant, making guests feel like home when they enjoy drinks or a meal out. I took my friend Cate, who never tasted Belgian beers. Our server quickly made the assessment and brought her the Fruli on tap. She instantly felt in love with the bright pink fruit beer that tastes and smells of strawberries.  As she continued to sip on it, it stayed just the right side of the sweet, and tasted more like beer than fruit juice.  The Fruli is definitely a favourite among the ladies, but good for everyone who needs something light, fruity and refreshing on a summer day.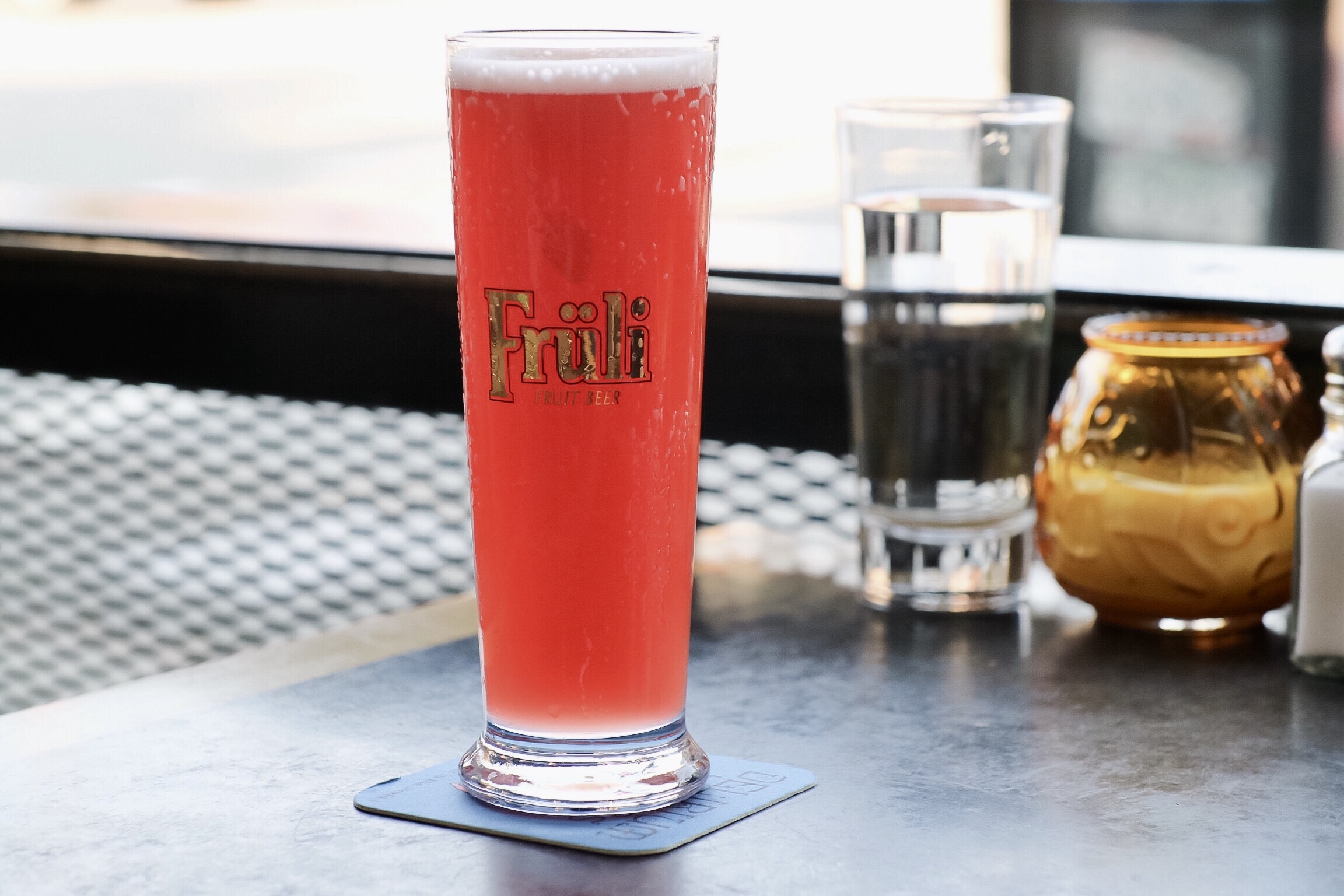 I wanted to start with something light too and our server recommended Grimbergen Blonde. The beer has a beautiful copper-golden colour and an inviting layer or tight-bubbled foam. It has a typical Belgian beer smell – yeasty, peppery, and slightly hoppy.  The taste is bolder than expected, but has a perfect balance of sweetness and bitterness with a hint of black pepper!  It's great for a drinking beer,  but I could see myself enjoying it with BBQ chicken or grilled seafood like lobster or scallop. Later on I switched to something more alcoholic, the St. Feuillien Triple, an artisan strong pale ale that packs a distinctive malty flavour, which could go very well with spicy foods such as curry or jerk chicken.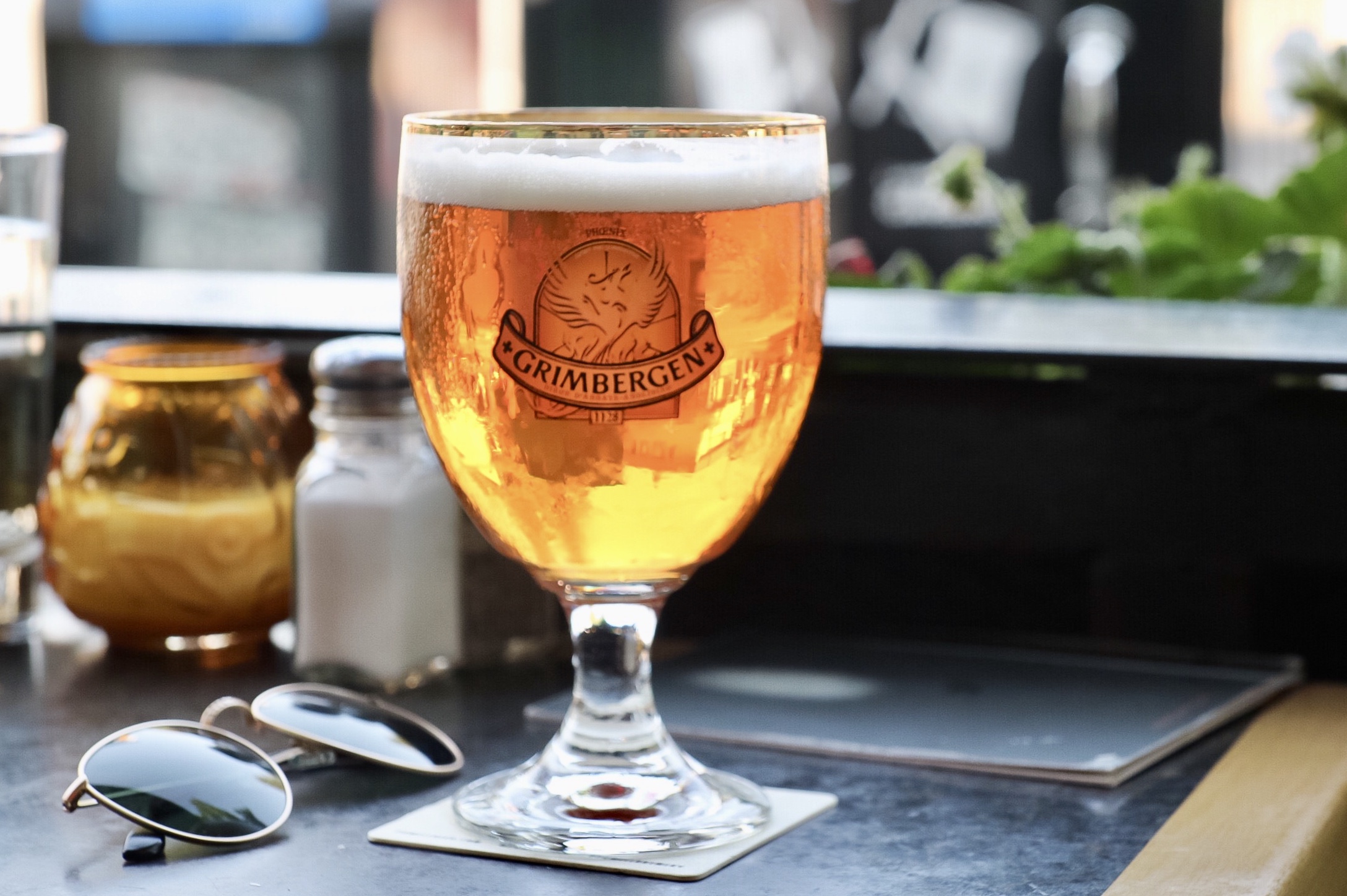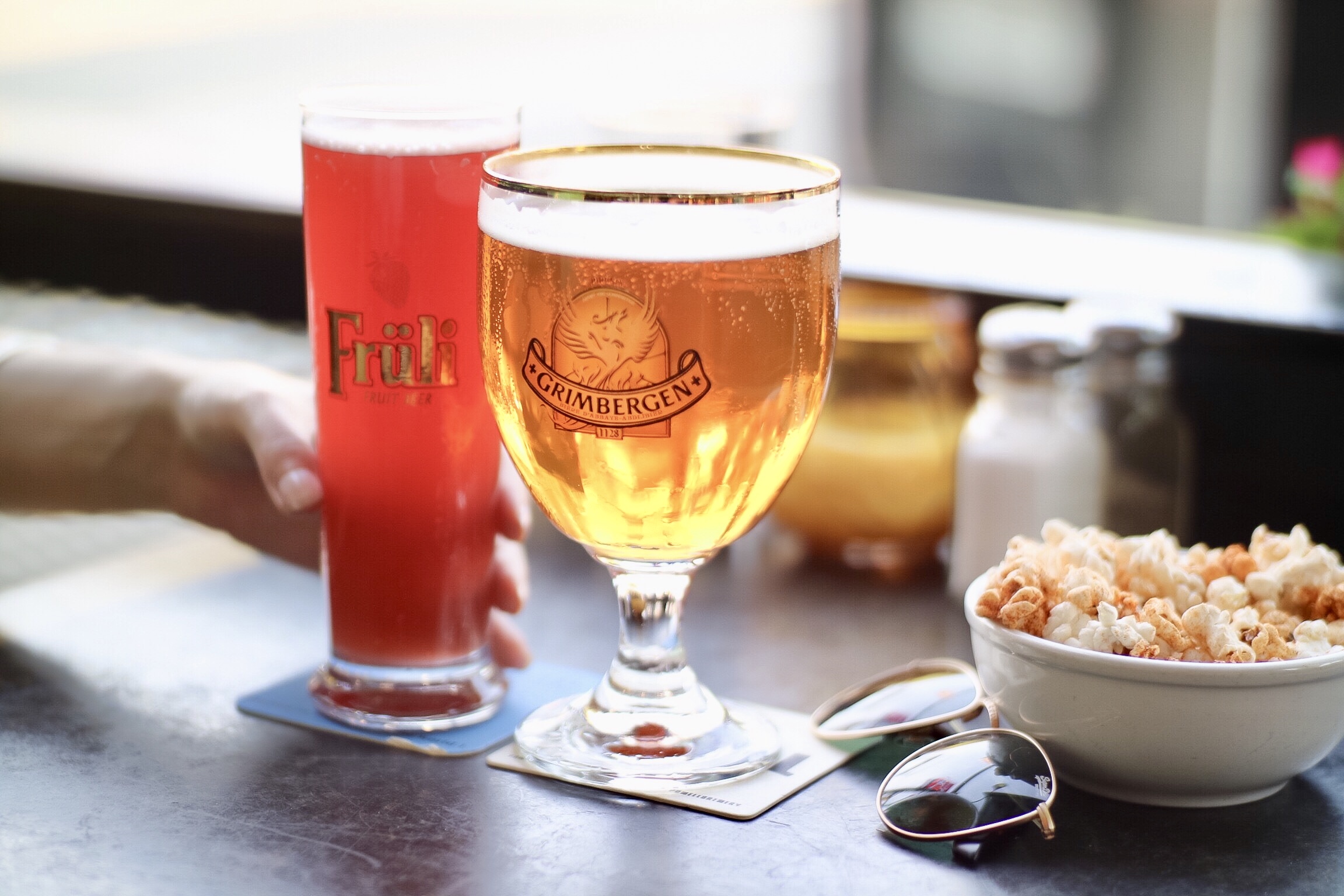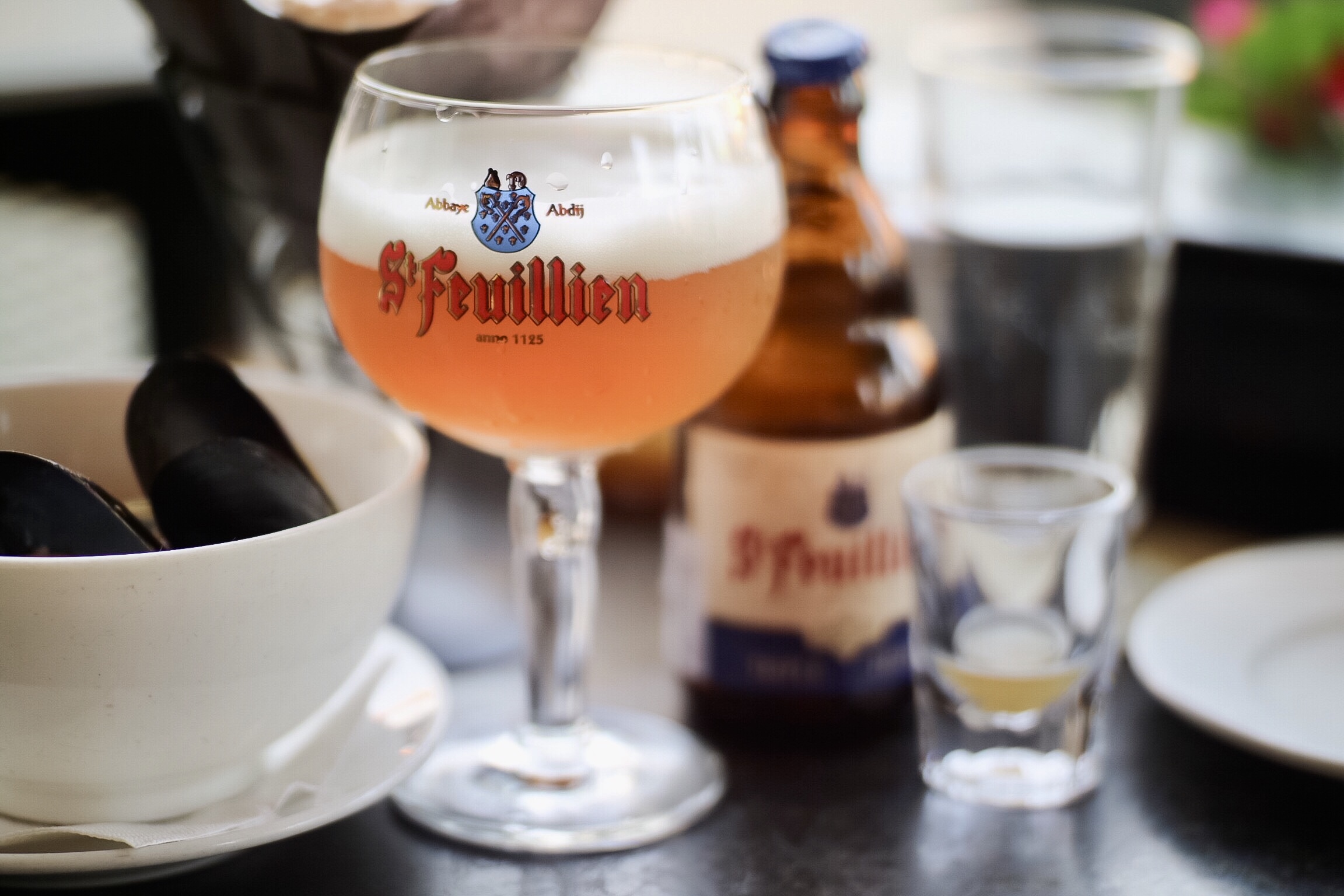 Food wise, we checked out a couple of recommendations by the staff. The Dan Dan Noodles ($14) definitely caught our eyes, as it's a Chinese street food classic and we were curious how it got on the menu.  The traditional preparation is with minced pork and a "mala" spicy sauce but no vegetables. The version here is more like chow mein (pan-fried noodles) with pork meatballs and bak choy. It's also interesting they use the ramen noodle and put pickled ramen eggs on top. There is also an option to add 3 prawns for $6 and an option to replace the pork with beyond (plant-based) sausage. The noodle bowl is good although it is quite different from other versions at the Chinese restaurants. The Tacos ($11.25) comes with 3 tacos chosen among the flavours of Jerk, El Paso, Tuna, and BBQ Jackfruit. Again they are tasty but I'm not sure if the spins they have put on the classic dish are necessarily making the dish better.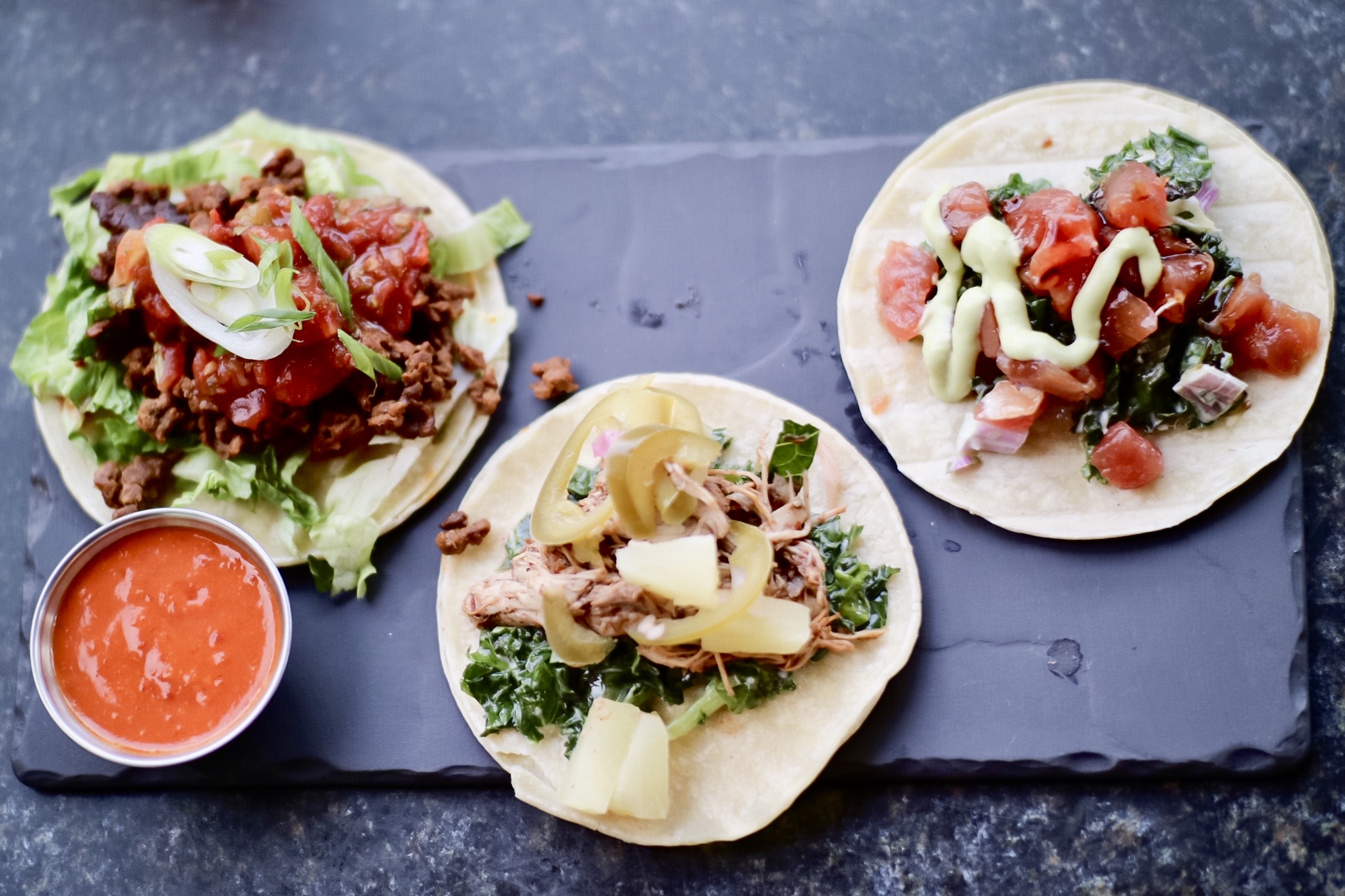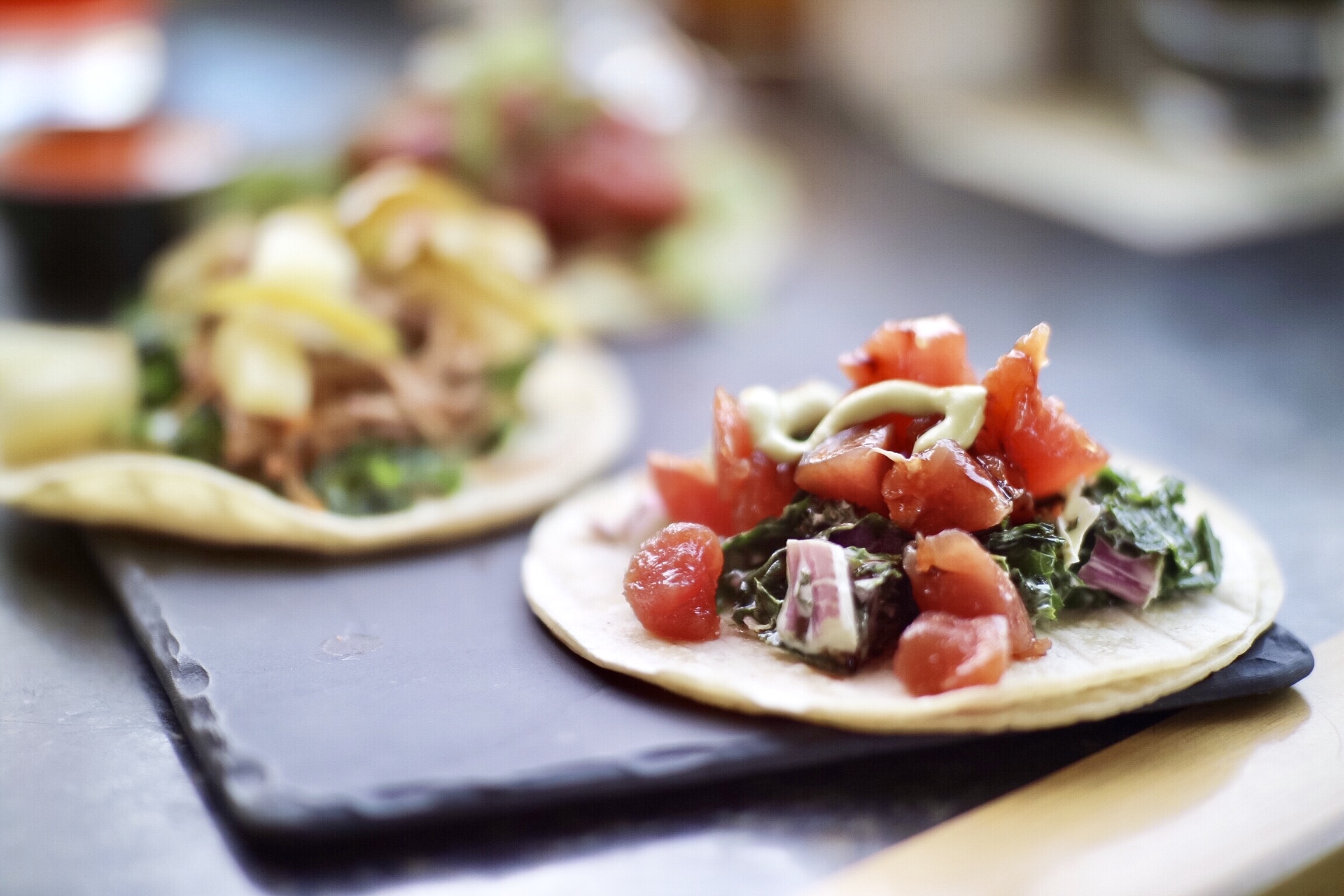 I was excited when the Biercaft Mussels ($14.25 for 1/2 lb, $21 for 1 lb) arrived. We ordered the classic Marinier style and also the Frites ($7) on the side. Both the mussels and fries were just okay, not quite the ones that I could remember. But so many years have passed, and I have had steamed mussels at so many different places,  the bar is definitely much higher now for great steamed mussels.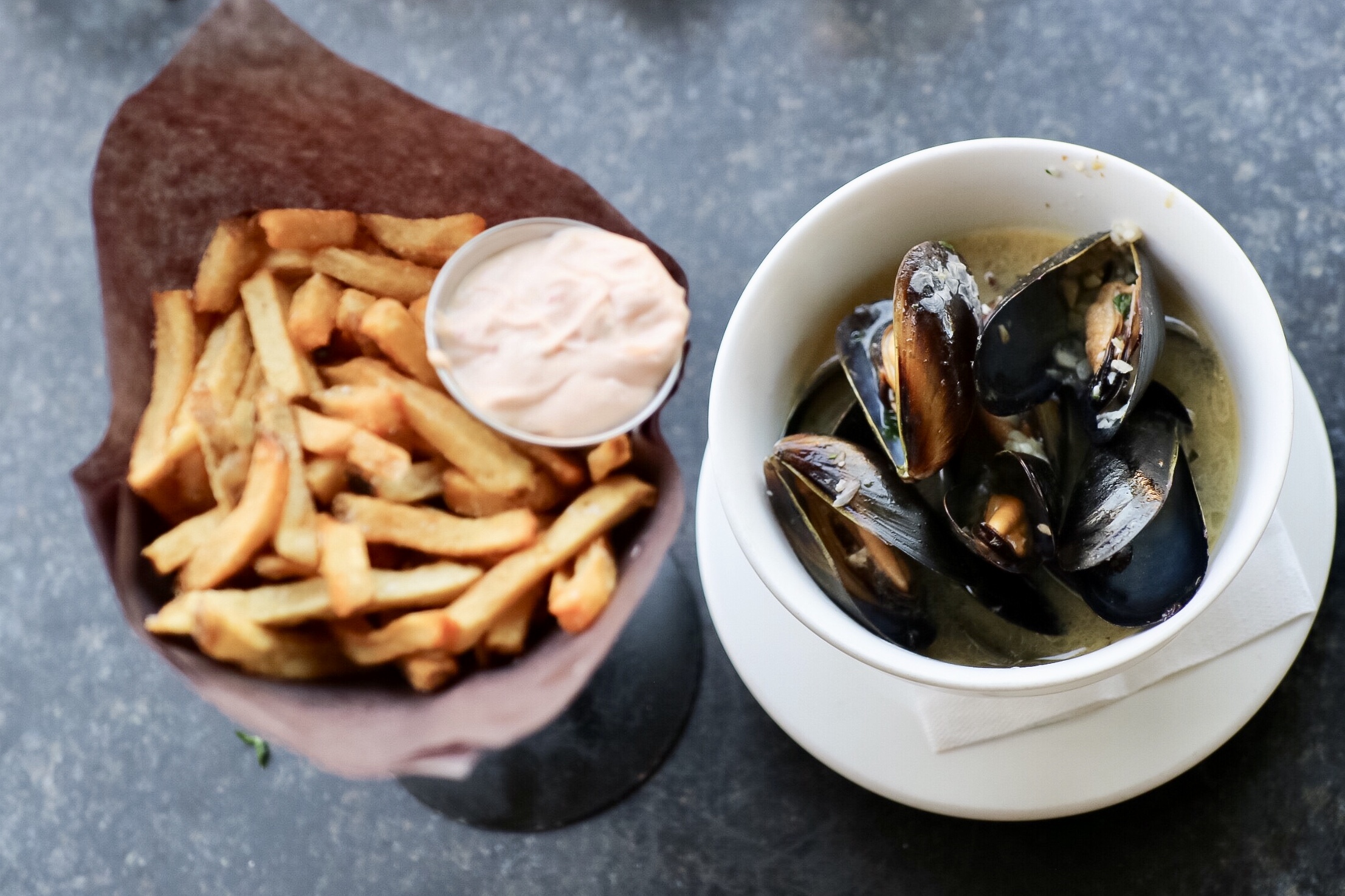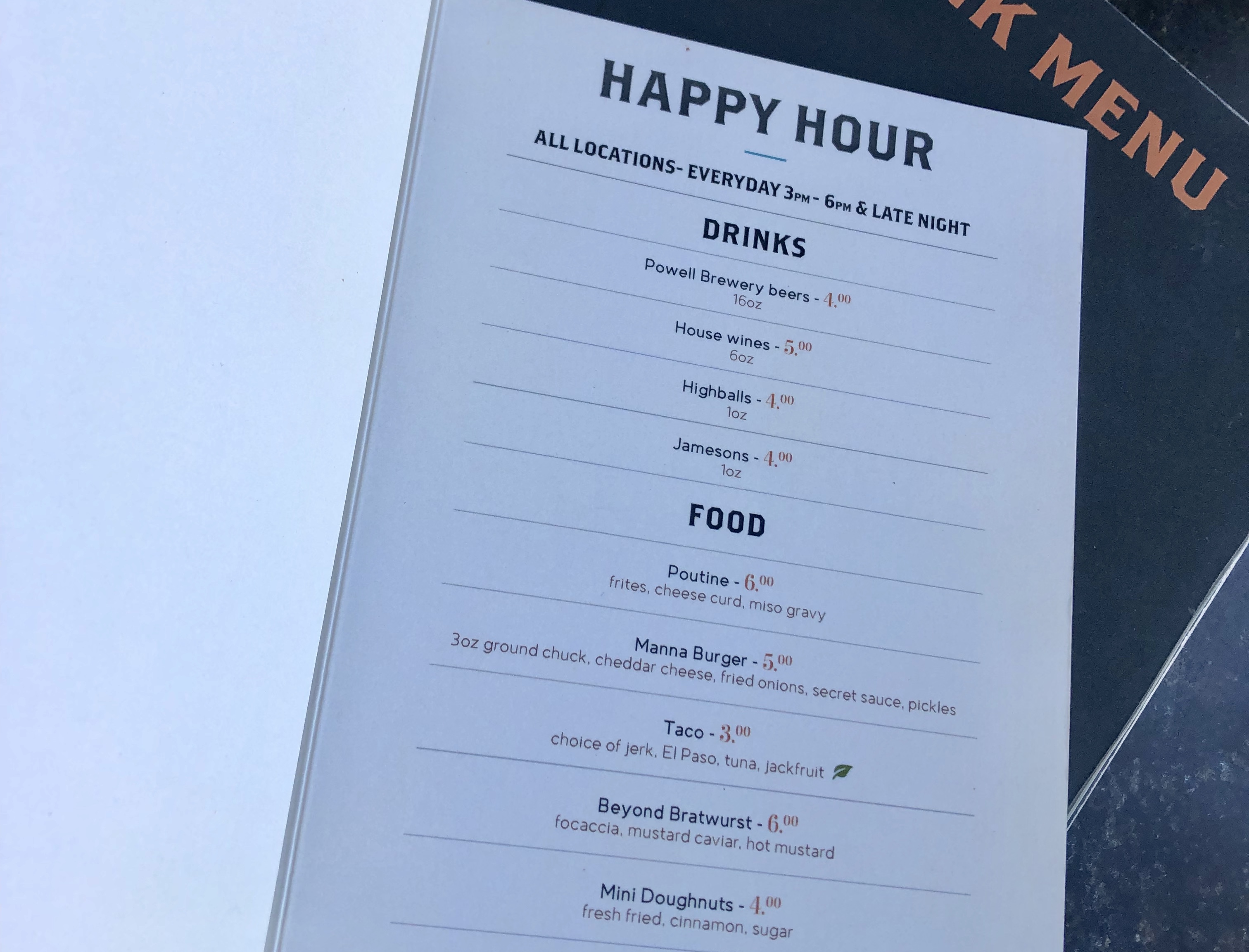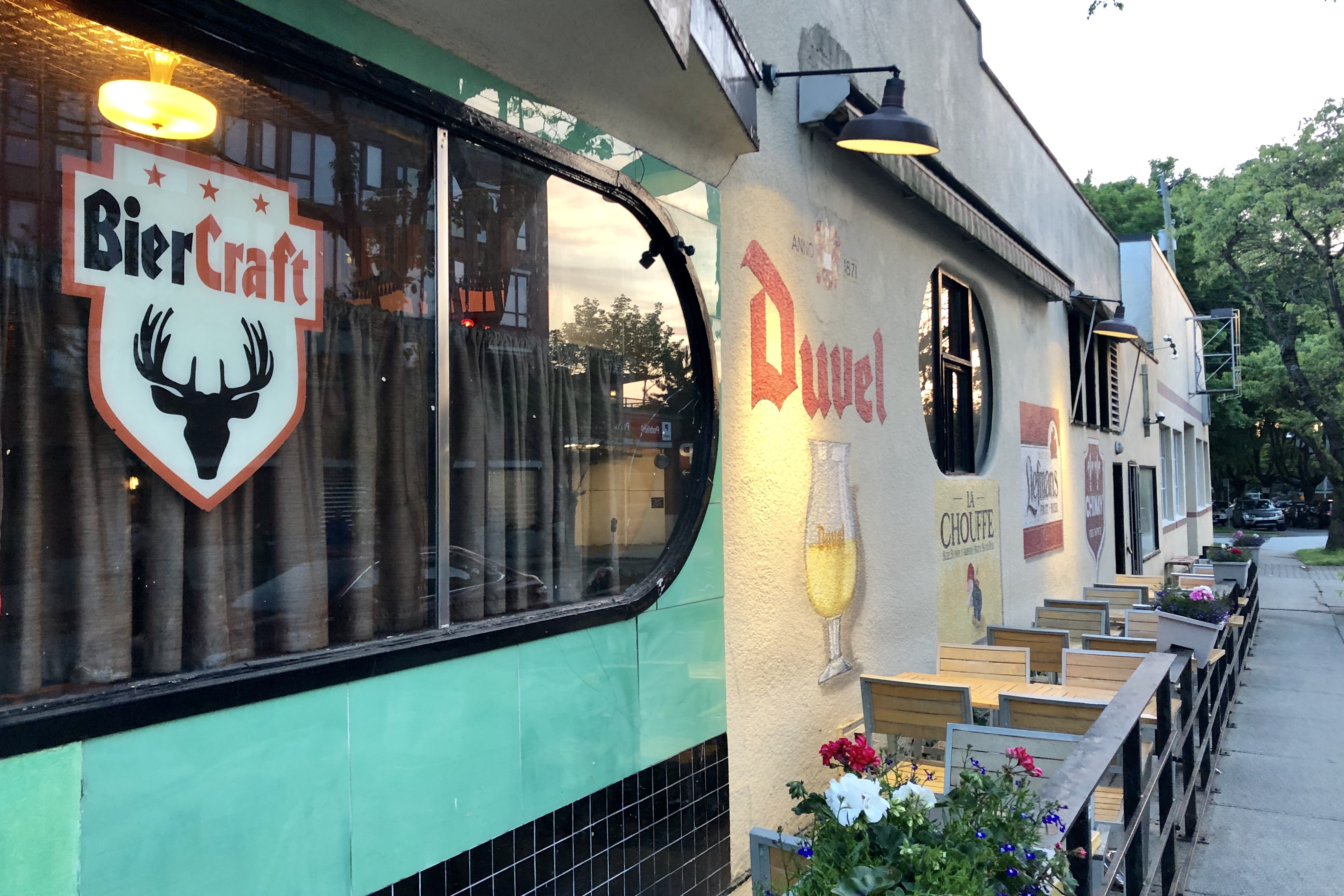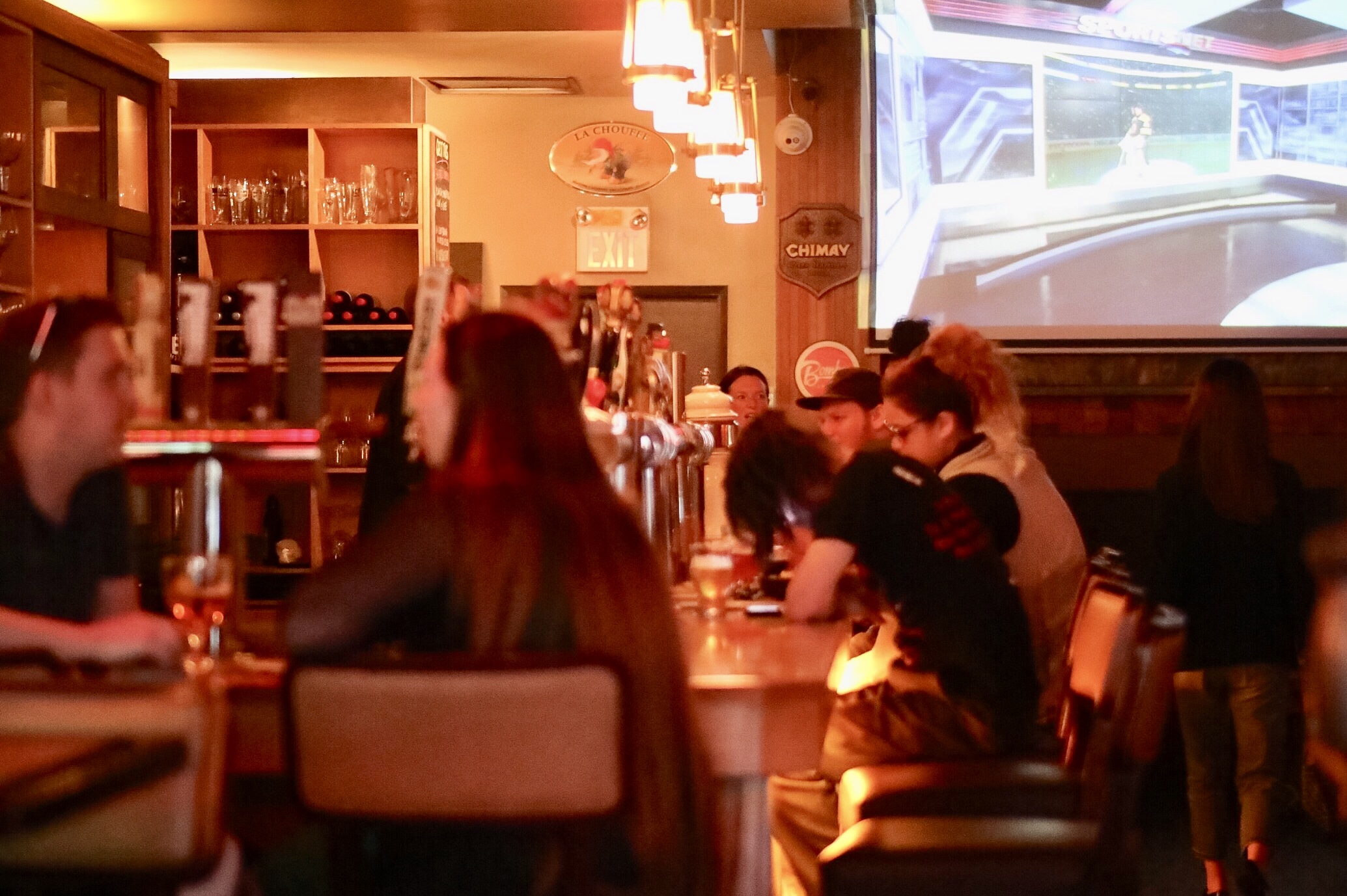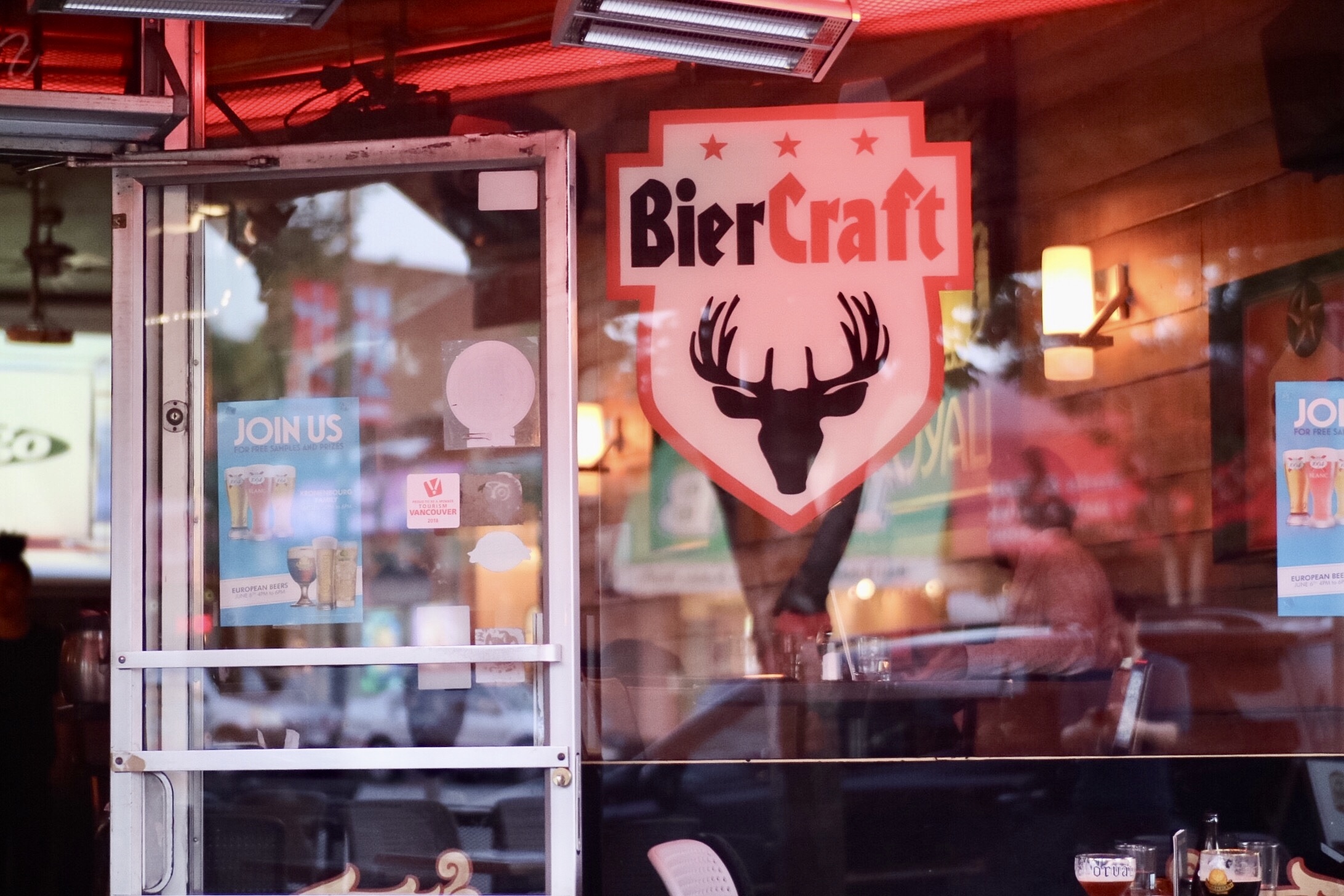 Final thought
It feels nostalgic at Biercraft Bistro when it comes to the same ole awesome Belgian beers and the same friendly staff who genuinely welcomes you to the neighbourhood. However, the food menu seems a bit too ambitious, taking on too many world cuisines. We do not question anyone's ability to pair great artisan beers with different cuisines in the world. But rather than being impressed with Dan Dan Noodles, Tuna Taco or Jerk Prawns, I would rather desire a good ole bowl of mussels & fries, their classic that used to be best in the city.
BierCraft Bistro
3305 Cambie St, Vancouver, BC V5Z 2W6
(604) 874-6900 or biercraft.com
$$
Rating: 3/5
* All food and beverages tasted in this post were complimentary. Opinions are on the reviewer's own.