As a foodie, I have found many areas in Richmond worth visiting. I come to the Golden Village for the best Chinese food outside of China and the most vibrant night market in North America. I come to Steveston for amazing seafood, waterfront dining, and artisan foods. And now I have also found a new love on the fertile farmland of East Richmond, a destination not just for loading up fresh seasonal produce, but also for incredible berry wine tasting.  If you have not yet visited the lovely Canada Berries Winery, you are missing out such an experience with a group of passionate winemakers. Not to mention an opportunity to taste some of the best award-winning berry wines in North America.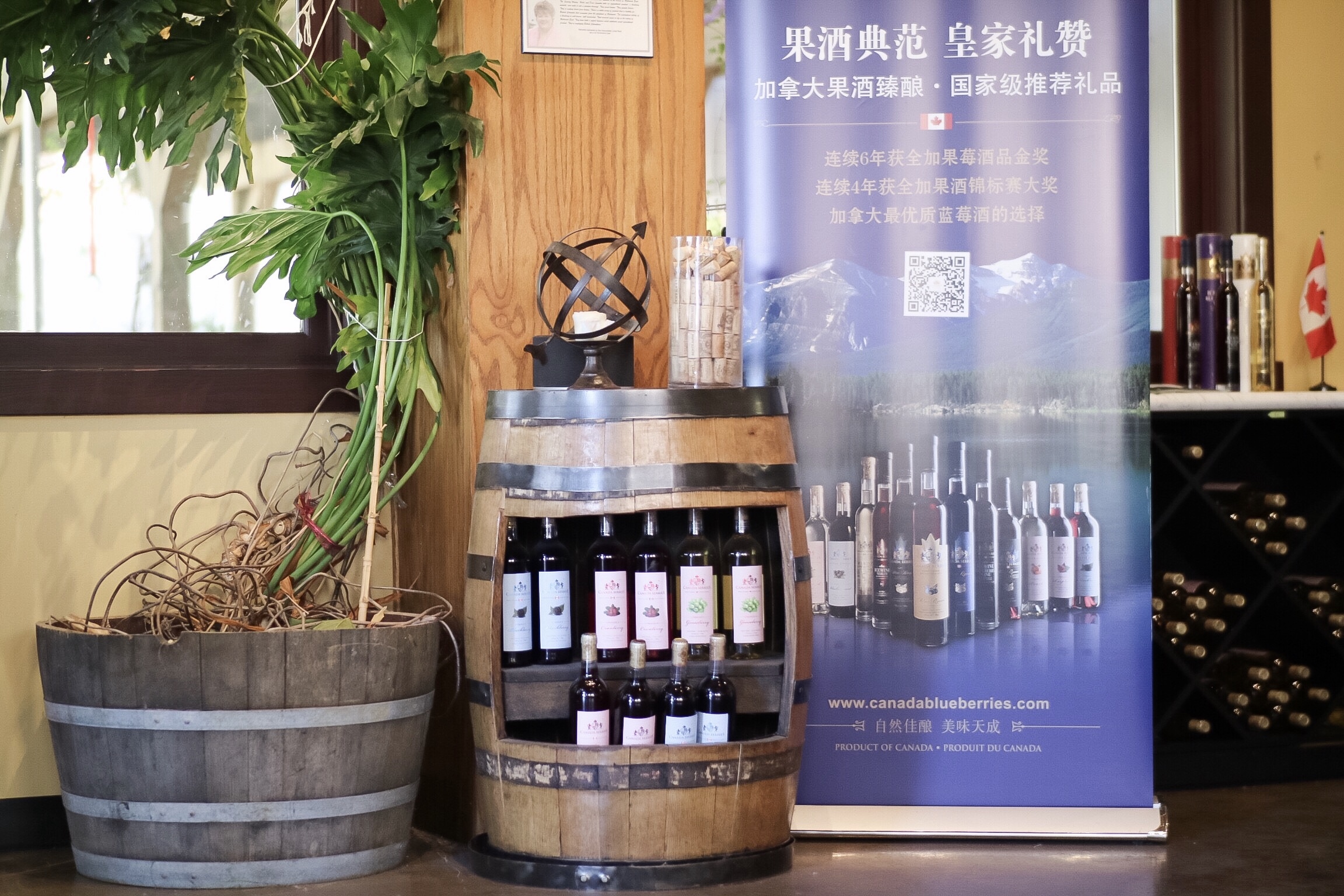 We were greeted by the director & president, Julia Guo in front of the beautiful cedar lodge, the winery's main tasting room. She did not waste any time sharing the glorious history of the winery with us with such pride. Canada Berries Winery, formerly known as Sanduz Estate Winery, produced the very first bottle of dry blueberry wine without any additive or preservatives in the world. This is no easy feat and it requires blueberries with superb quality and masterful winemaking techniques.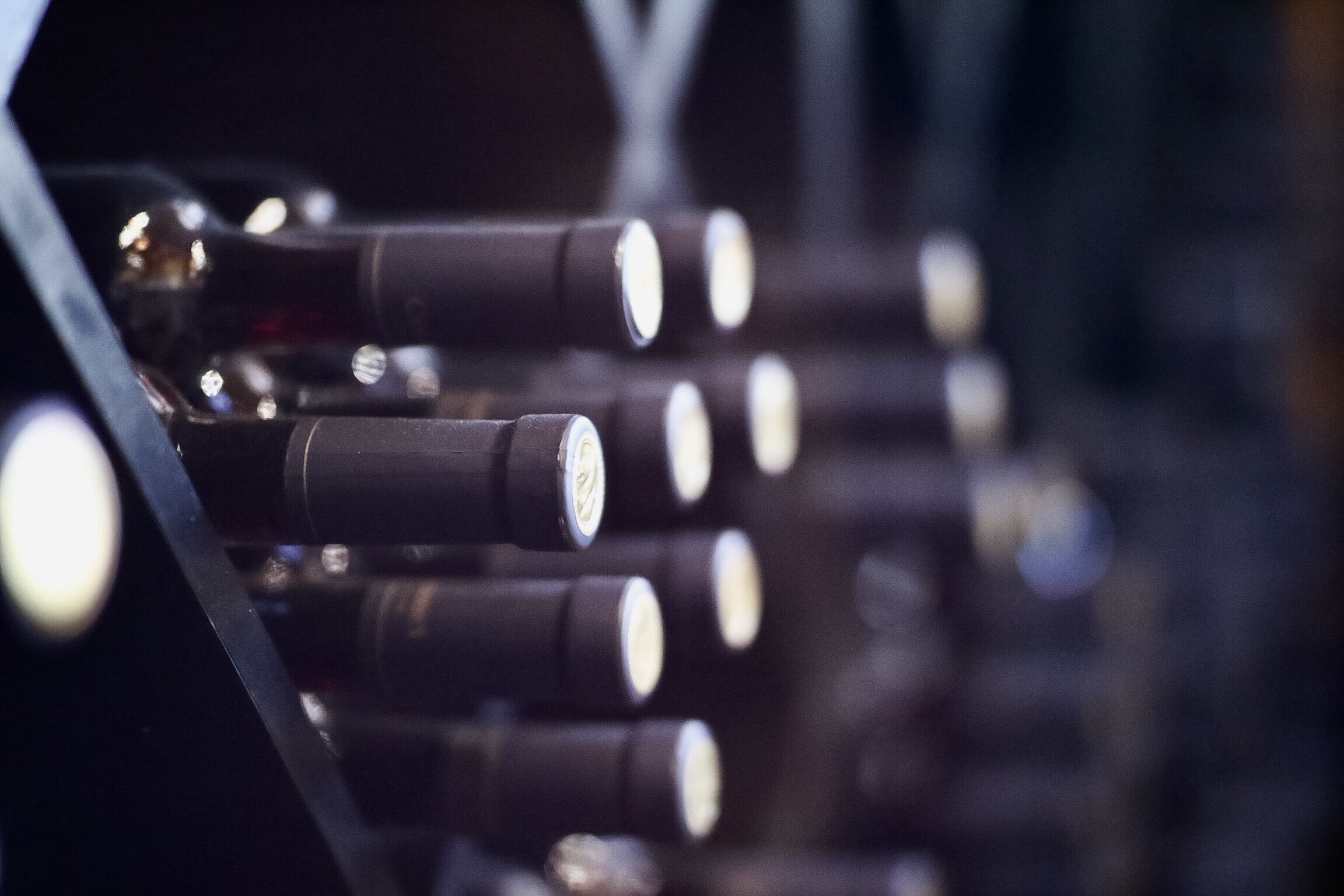 Here they use the BC blueberries known for their exquisite quality. With over 80 years of blueberry-growing experience, BC is now one of the largest blueberry suppliers in the world, with an average of 150 million pounds. Blessed by warm summer days and cool nights, the blueberries produced in BC exhibit a perfect balance of sweet and tart flavours, which is perfect for winemaking. Julia also told us about the benefits of blueberry wine. Most people probably have heard having a glass of red wine every night is good for your heart and your health.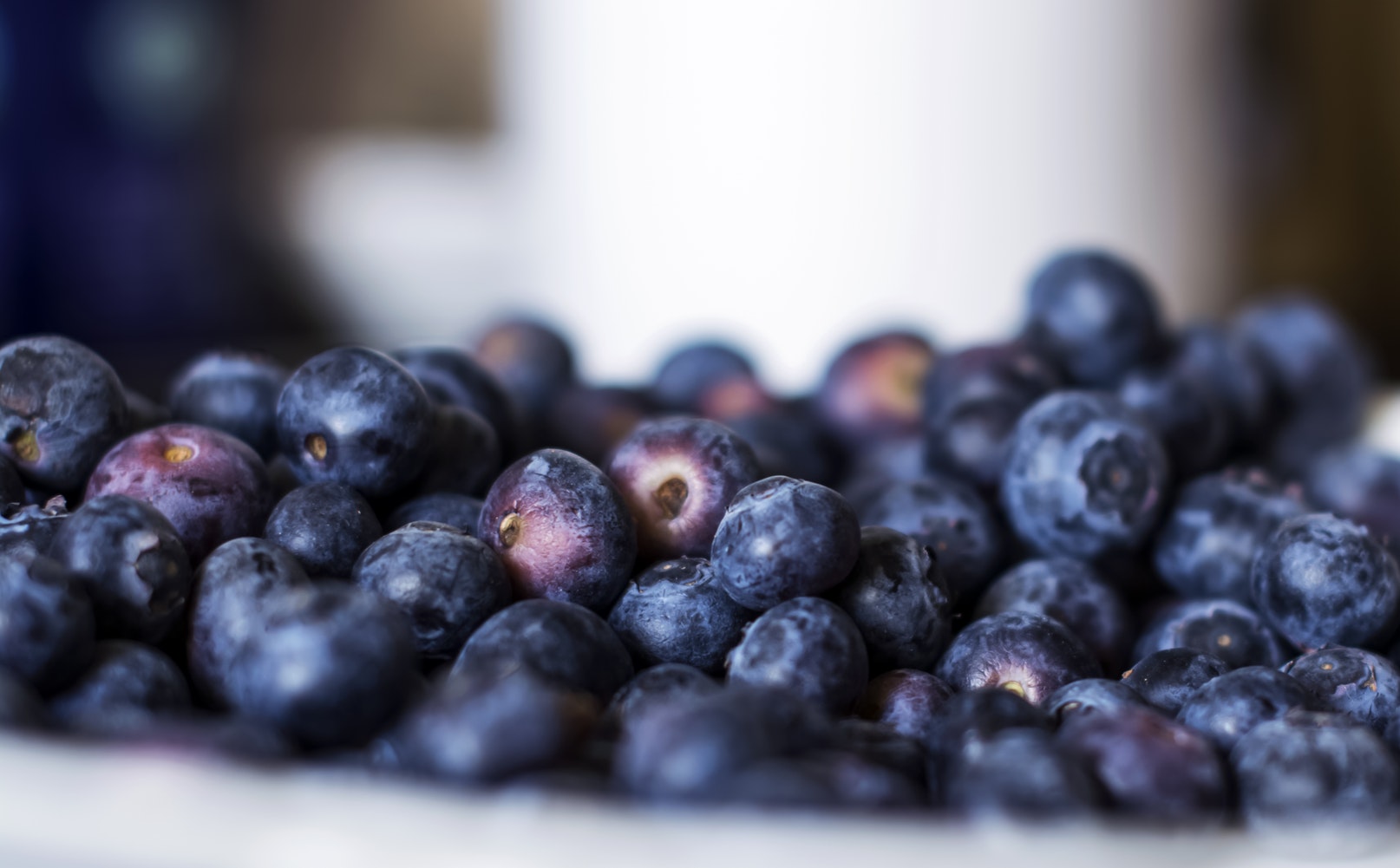 Julia is also proud of the winemaking techniques that have been perfected over the years of research and development.  With constant monitoring of temperature, time and progress, and frequent testing at each stage, consistent quality is ensured.   And it's no surprise that their flagship wine, the Blue Queen Dry is the only wine that has won the Double Gold Medal twice at the annual All Canadian Wine Championships. With same immaculate craftsmanship, the winery has developed a series of berry wines other than the blueberry ones,  produced with premium cranberry, raspberry, blackberry, blackcurrant, and gooseberry, which also have won many medals in many national or international competitions.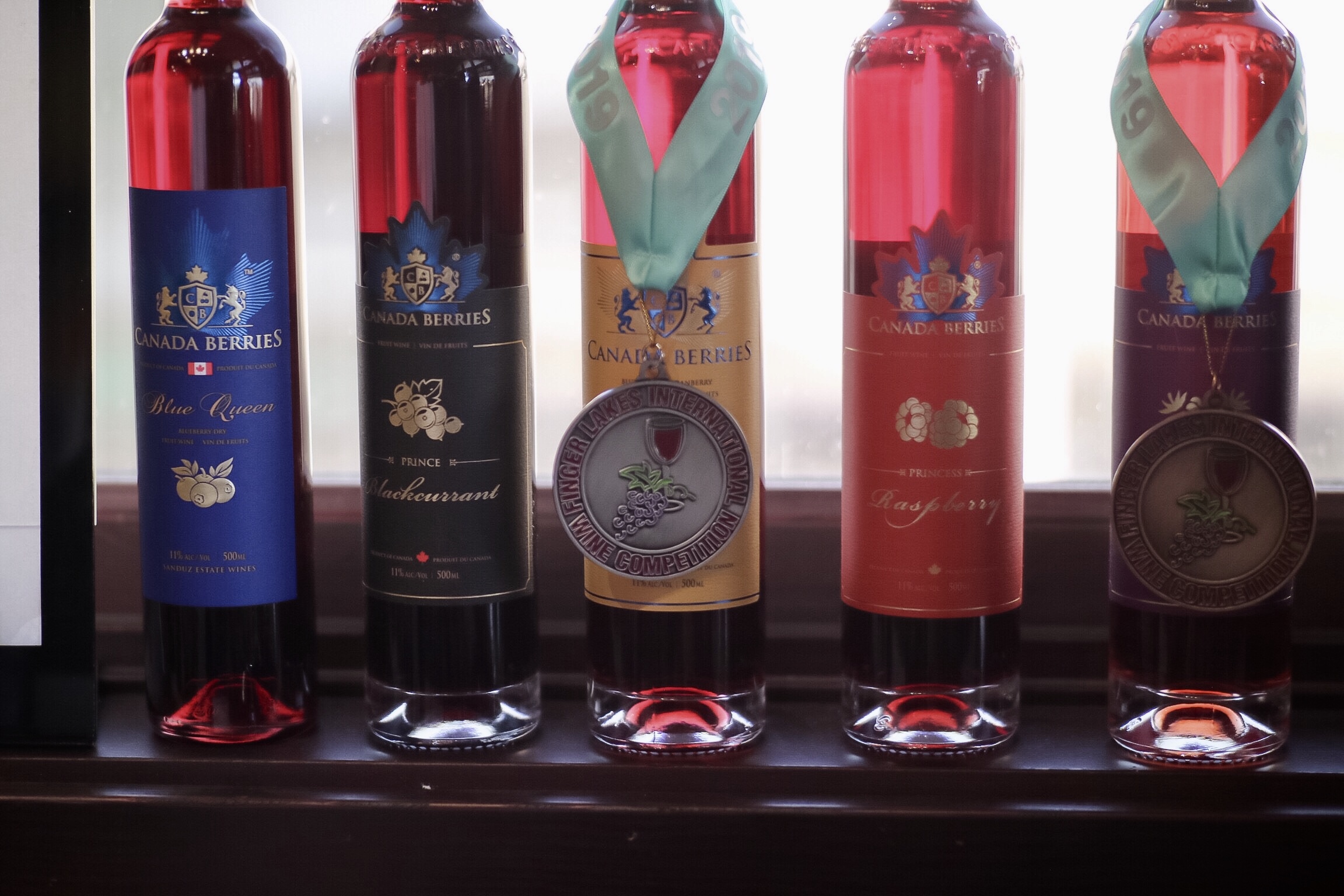 Vice president & wine specialist Damon Do guided us through the wine tasting. First came the Royal Series (500ml/bottle) featuring wines produced with exceptional blueberries. The Blue Queen Dry ($39) is the flagship dry blueberry wine,  known for its incredible aroma and taste that represents the essence of BC blueberries. The Blue Queen Gold ($41) is a sexy blend of dry blueberry and cranberry, slightly sweeter and incredibly delightful. The Blue King ($43) completes the spectrum with a blend of blueberry wine and Okanagan Merlot, bolder but smooth, a great alternative to red wine in taste but with a beautiful blueberry aroma.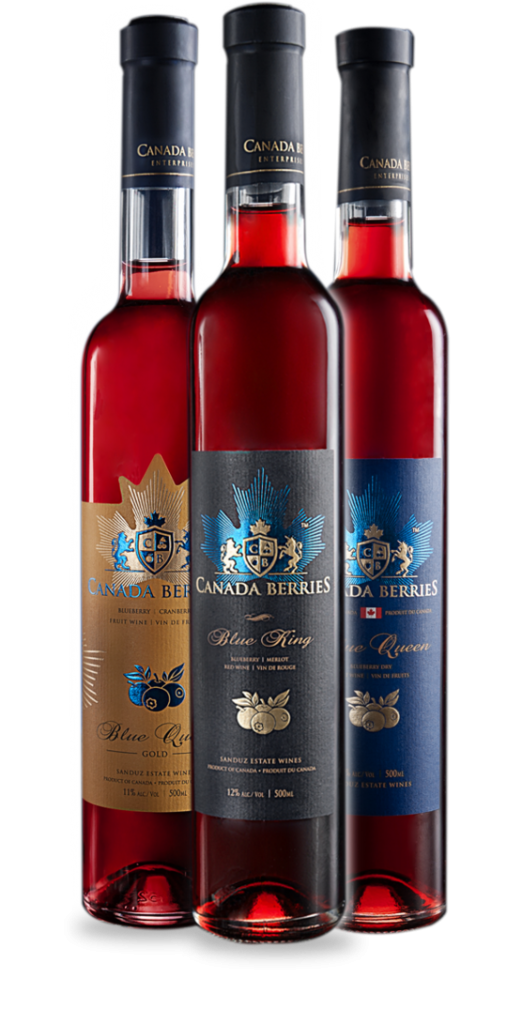 Next, we went through 6 berry wines (750ml), which are all very unique on their own but equally interesting in tasting experience. The Blue Queen Special Edition ($30) is slightly sweeter than the Blue Queen Dry but carries the same beautiful aroma.  The first dish came to my mind for pairing the wine is panna cotta, maybe topped with pistachio or hazelnuts. The Princess Cranberry ($30) like the fruit of cranberry, has the tartness but well balanced by the sweetness. If you want to spare some time making your own cranberry sauce, just serve your Thanksgiving turkey with the cranberry wine – it's going to be a hit!  The Princess Raspberry ($30) has a sexy sweet and acidic quality to it and goes well with something rich and luscious, possibly goat cheese salad for starter or New York cheesecake for dessert.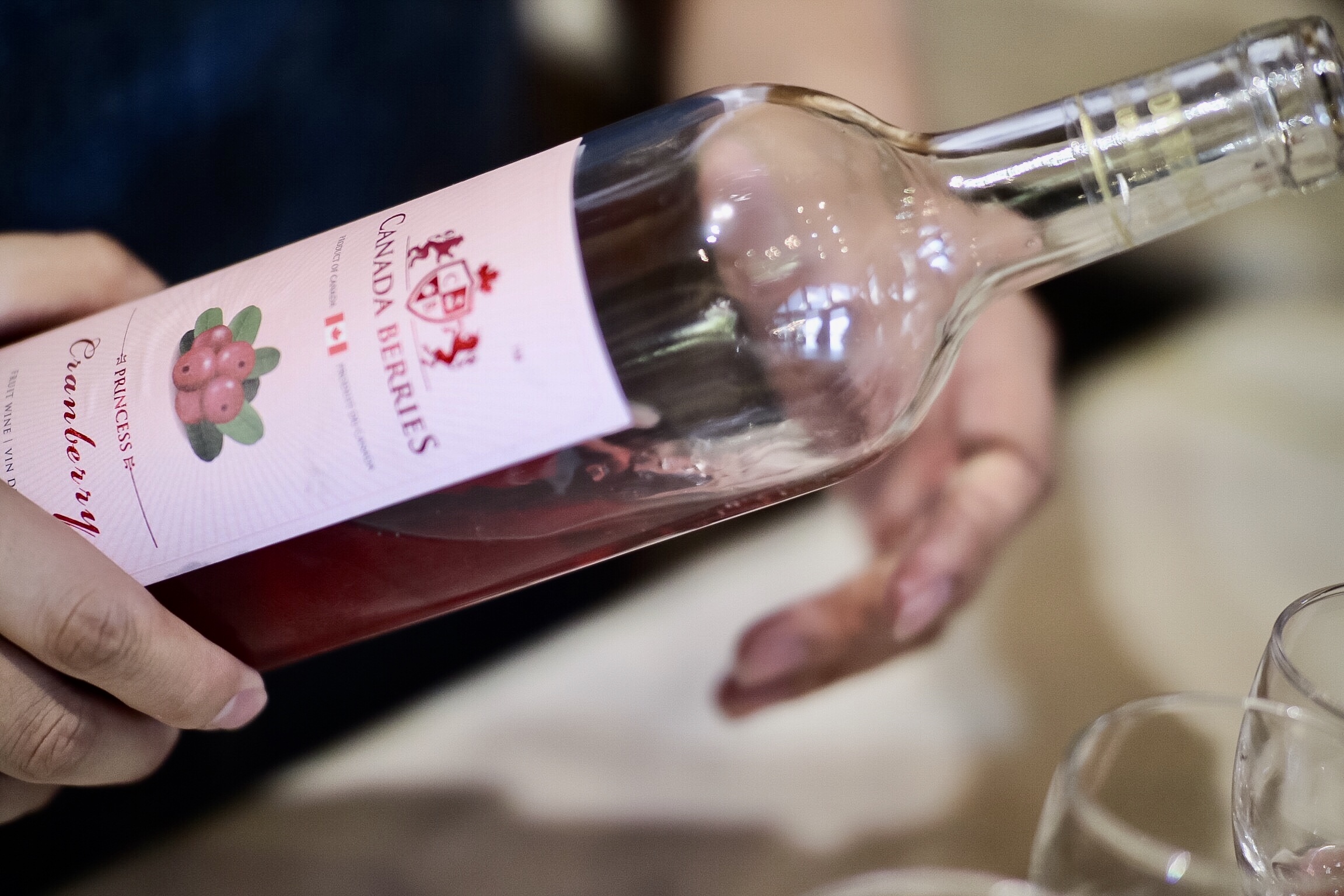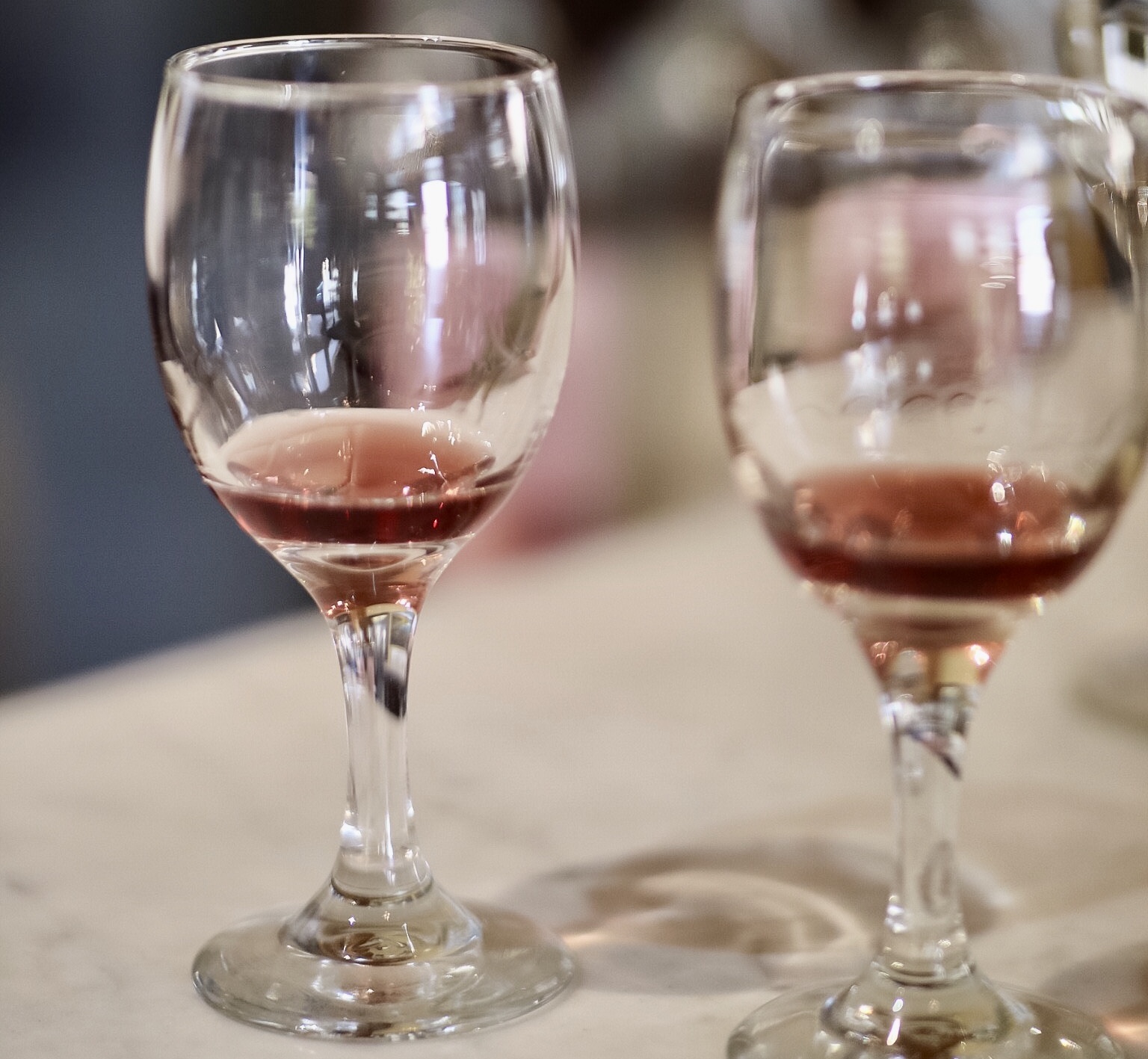 The Prince Blackberry ($30) is my favourite for the elegant & delicate quality despite the high tannin and the acidity for a berry wine. This is another gold medal winning wine that would make a great conversation drink over some light snacks. The Prince Blackcurrant ($30) reminds me of Ribena for the big intense taste that is both boldly sweet and boldly tart, something I'm very familiar with growing up. I would sip on this at brunch.  The last wine came as the dark horse to get everyone's attention –  the Princess Gooseberry ($30) will make it a great alternative to replace pinot grit, with its dry and acidic quality with a hint of sweetness, making it a good pairing wine for fish.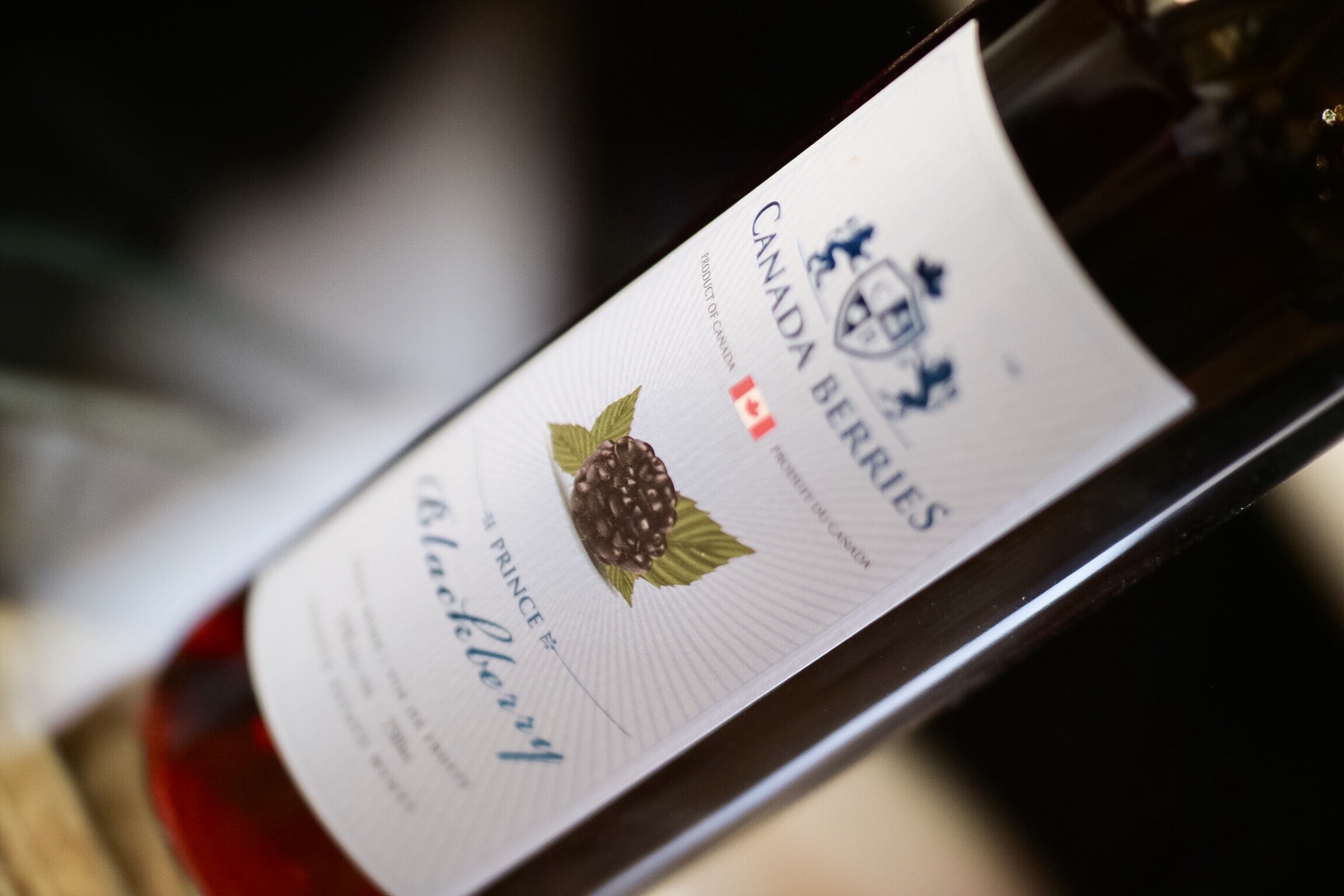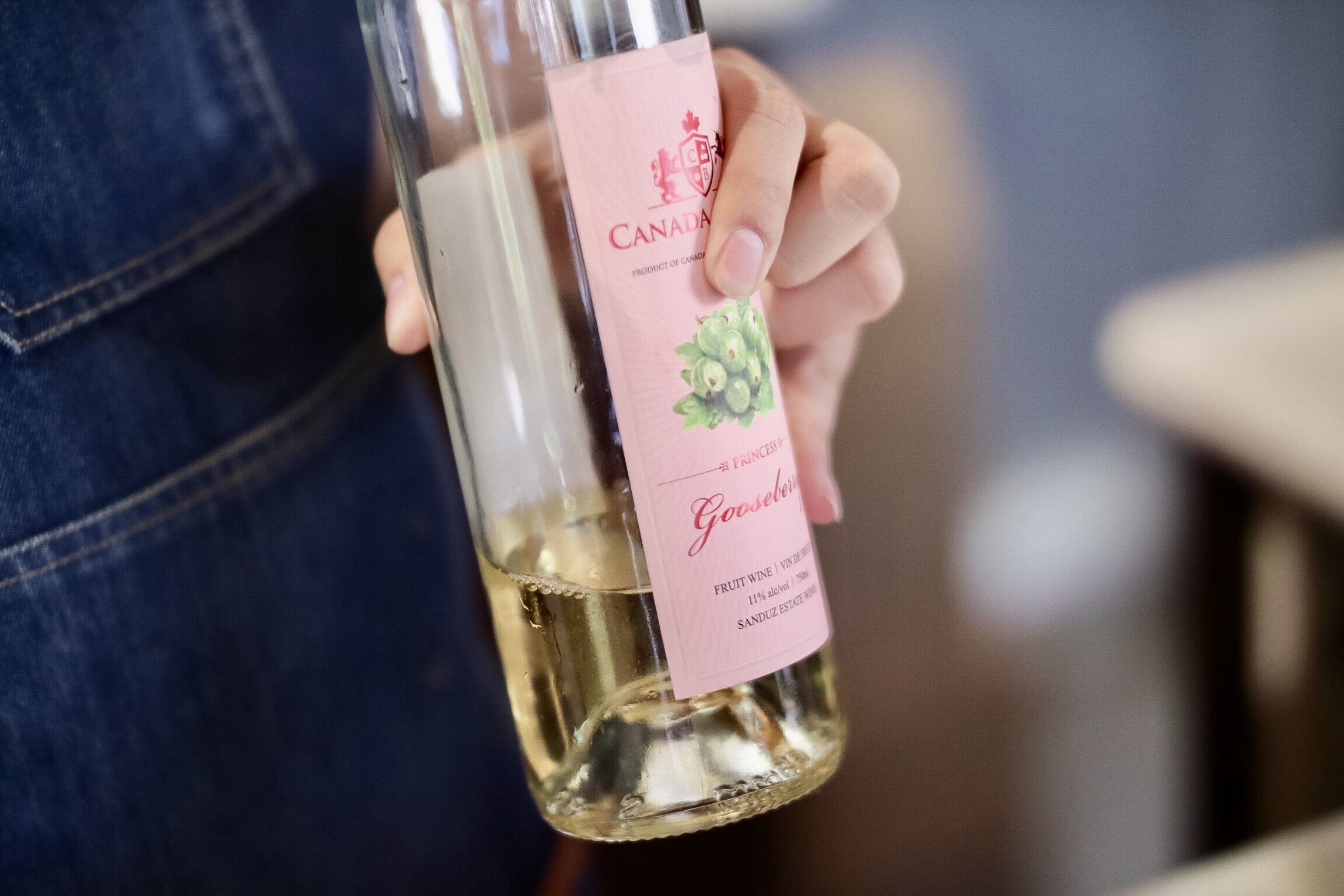 We also try the icewines (375ml) made with icewine grapes produced at premium vineyards in Okanagan. There are 3 at the line-up: the Icewine Riesling ($108), the Icewine Merlot ($118), and the Icewine Blueberry/Merlot ($128). They are incredibly smooth and pleasant despite the high concentration of the sweetness from the fruits. The quality definitely  And for sweet sparkling wine lovers, the Angel's Kiss Sparking wine ($39) would please with its heavenly aroma of peach, grape and a hint of blueberry.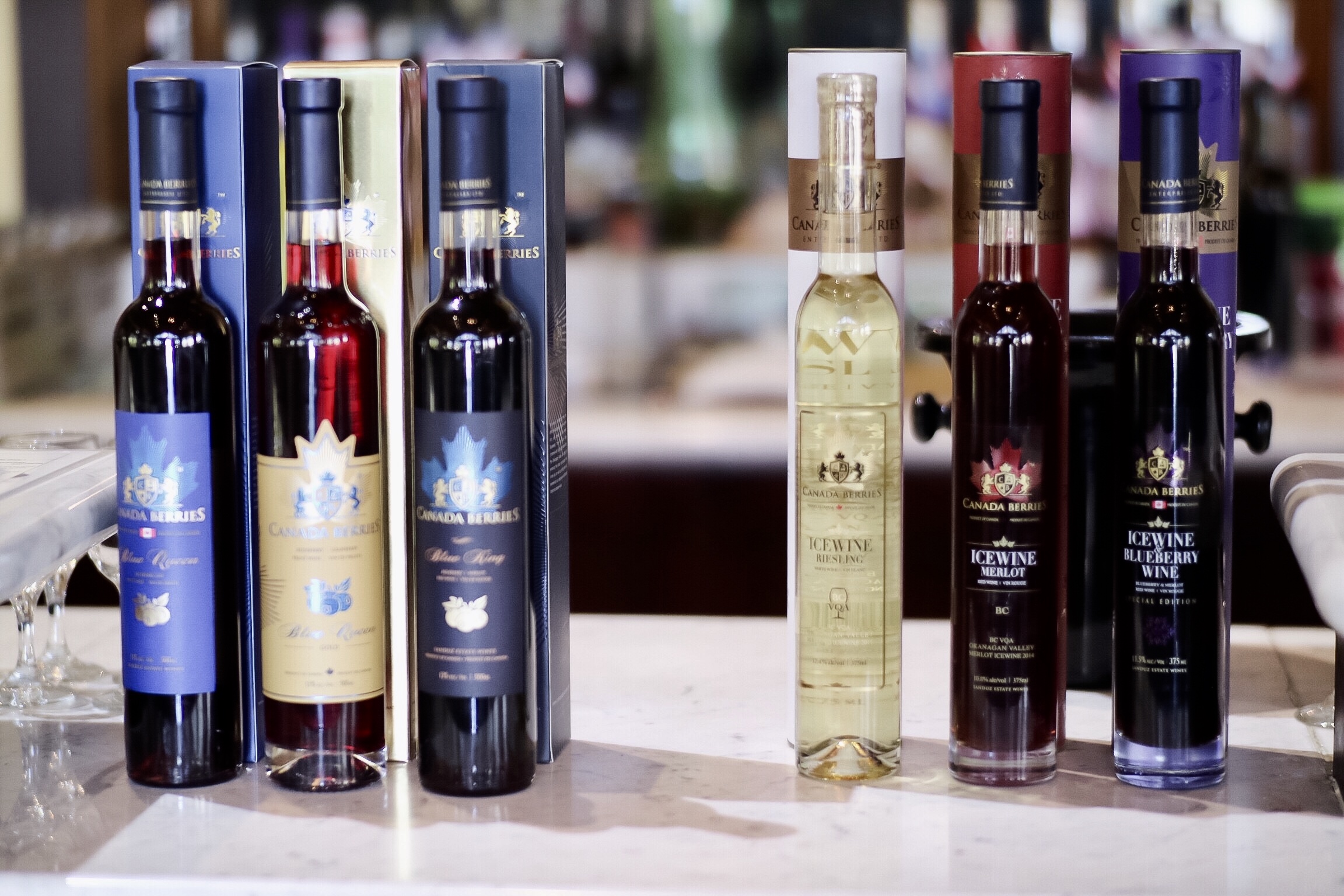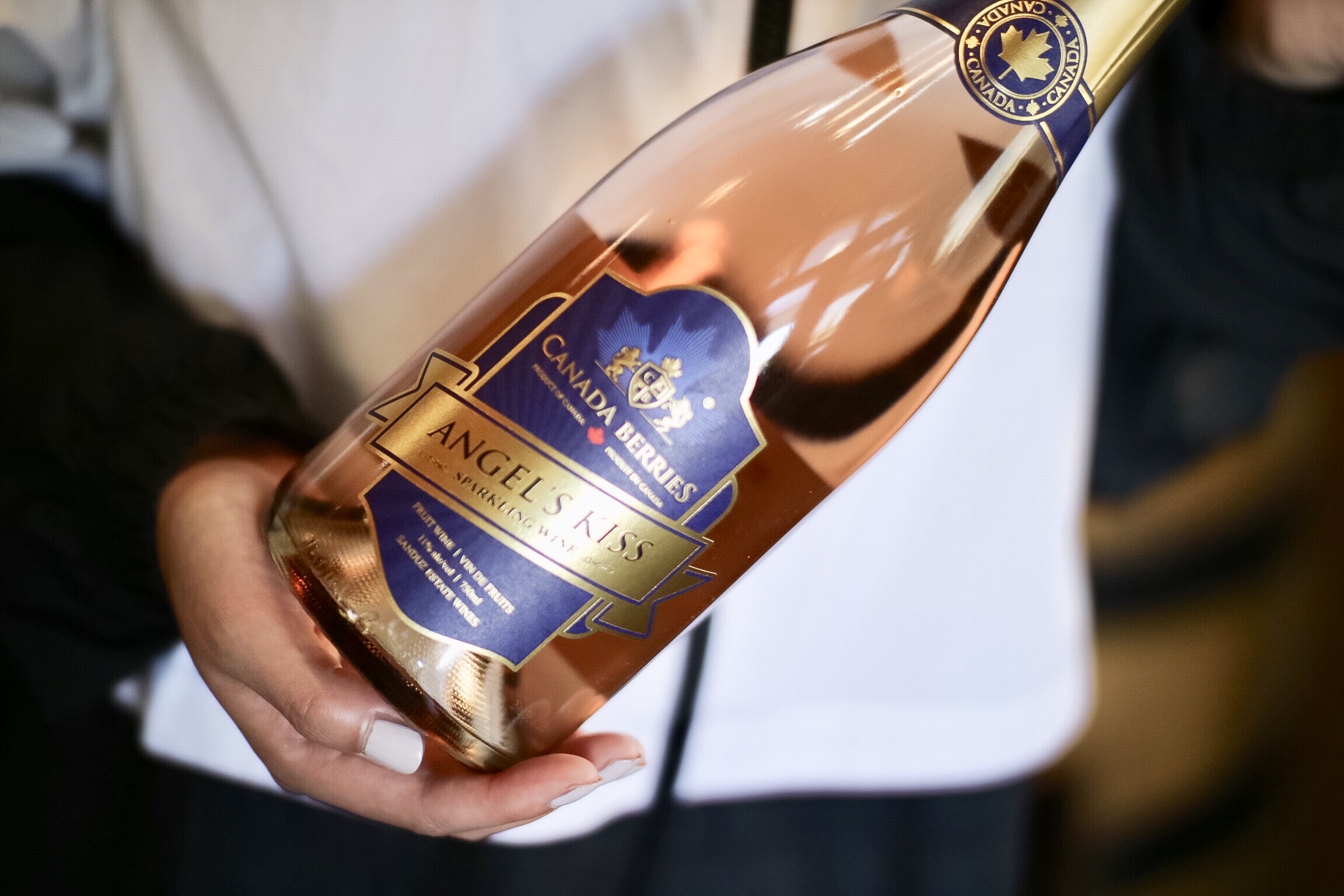 Final thoughts
I wish I had been introduced to the berry wines, especially the blueberry wine when I first started wine drinking back in days.  The fruit's aroma and sweetness could have helped me appreciate wine drinking a lot better and quicker.
As a somewhat seasoned wine drinker who prefers medium or full-bodied wines, I would prefer the dry blueberry and the blackberry wines here for the drinking pleasure. However, I found each berry wine unique in flavour and excellent for pairing with certain dishes. Not to mention the unique nutritious and medicinal values from each wine, thanks to the winemaking technique that preserve the essence of the beautiful fruits.
The icewines are also among the highlights, incredibly smooth despite the high fruit sugar content.
And last, as a cocktail lover, I'm excited about all these wines, as they will fit in many awesome cocktail recipes fabulously. Here is one cocktail I came up with, the Empress's Blue 75, inspired by the classic, the French 75. The sweet blueberry aroma of the wine knocks off the use of simple syrup of the drink and makes it healthier. Here is the recipe:
2 oz Angle's Kiss Sparking Wine
1 oz Empress's Gin
1/2 oz lemon juice
lemon twist and fresh thyme to garnish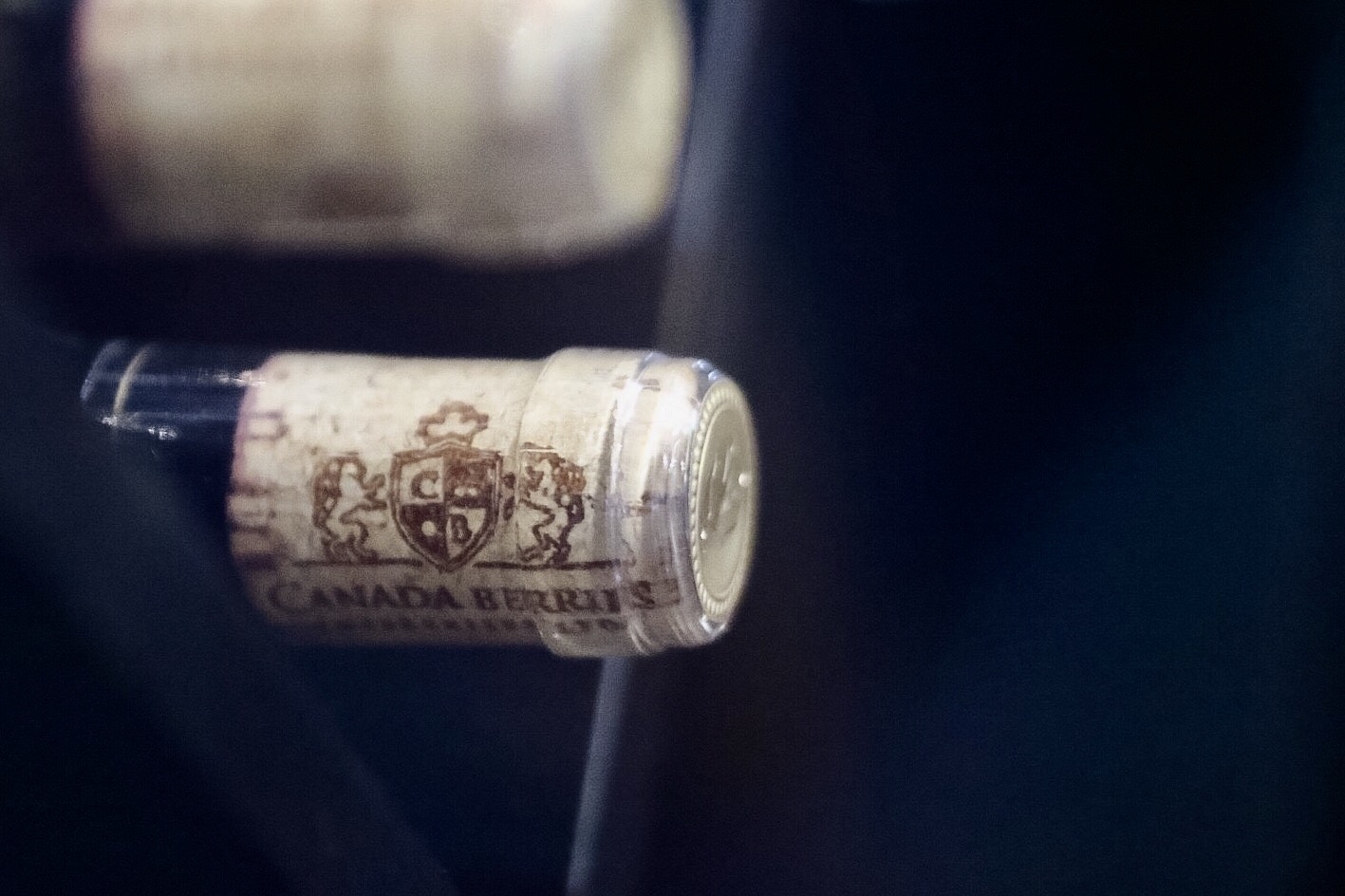 More info about the Winery and Wine Tasting
Drop-in Wine Tasting: tasting of first 3 wines for free and
for the additional tasting, 3 wines for $5 but waived with a purchase of any bottle.
Winery Educational Tour (including Tasting and Food Pairing) – Reservation Only:
2 for $29 or 4 for $40, get your tickets here: https://www.groupon.com/biz/richmond-bc/canada-berries
and please make an appointment in advance: (604)303-0379
*tax is included in pricing
Canada Berries Winery
12791 Blundell Rd, Richmond, BC V6W 1B4
(604)303-0379 or canada-berries.com
* All food and beverages tasted in this post were complimentary. Opinions are on the reviewer's own.