My favourite modern Vietnamese restaurant, House Special, has welcomed their new sister restaurant Do Chay Saigon Vegetarian at 1392 Kingsway.   With a full menu serving refined vegetarian and vegan dishes, the new Vietnamese eatery is run by the Do family, who has been in the local restaurant scene for the past 30 years. Besides the 2-year-old House Special in Yaletown, their involvements in the business also include Green Lemongrass on Kingsway and in Richmond, as well as Broken Rice in Burnaby Heights.
I was invited to have a sneak preview on their food menu recently.
Among the many Vietnamese restaurants on Kingsway, Do Chay stands out with the modern interior design while paying homage to traditional culture, which is reflected in the beautiful furnishings and artifacts from Vietnam.  The bar counter is decorated with micro greens and edible plants, by which you could sip on a classic Vietnamese Ice Coffee, or a chic Saigon-inspired cocktail like the Lemongrass Mojito or the Ginseng Gin Fizz.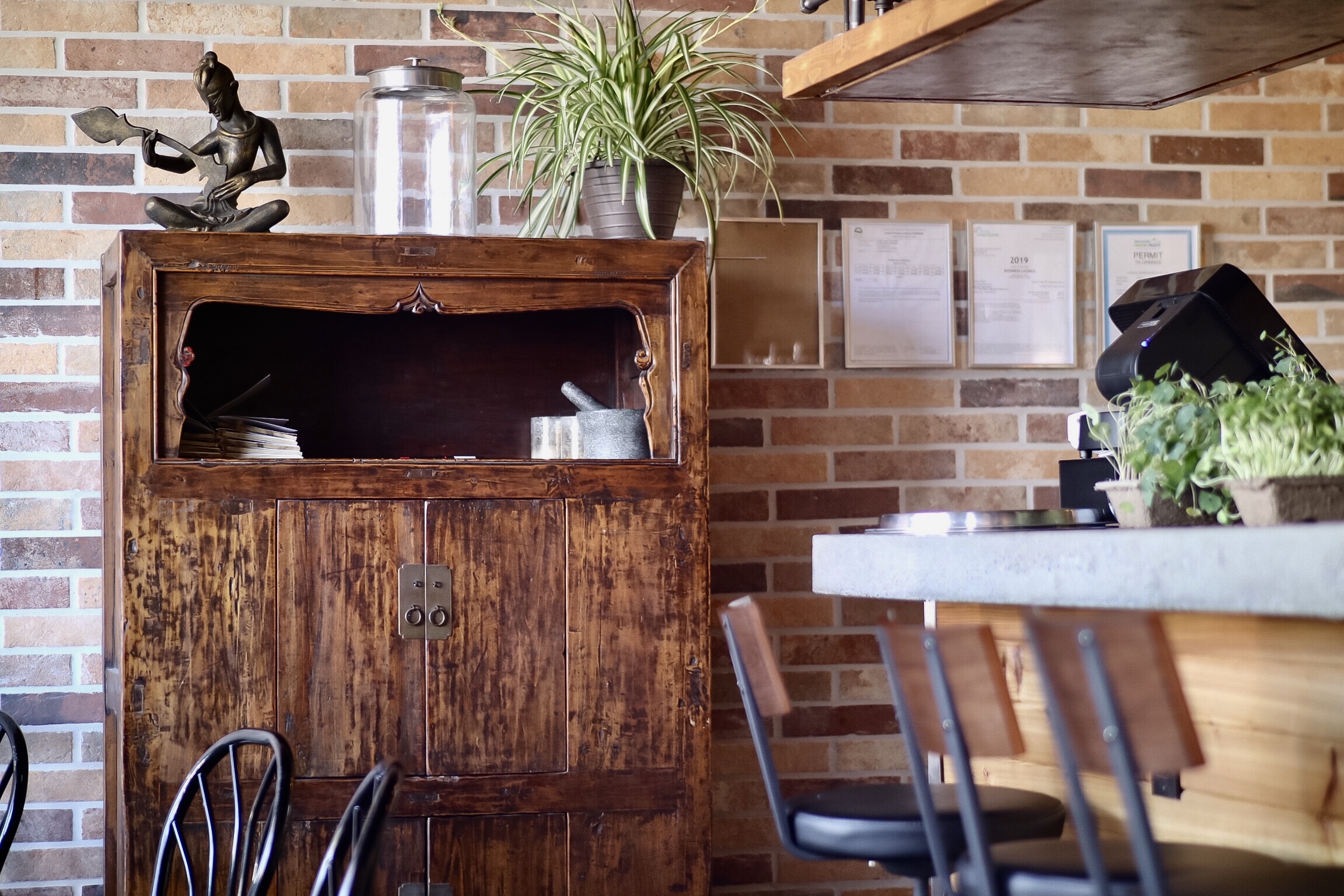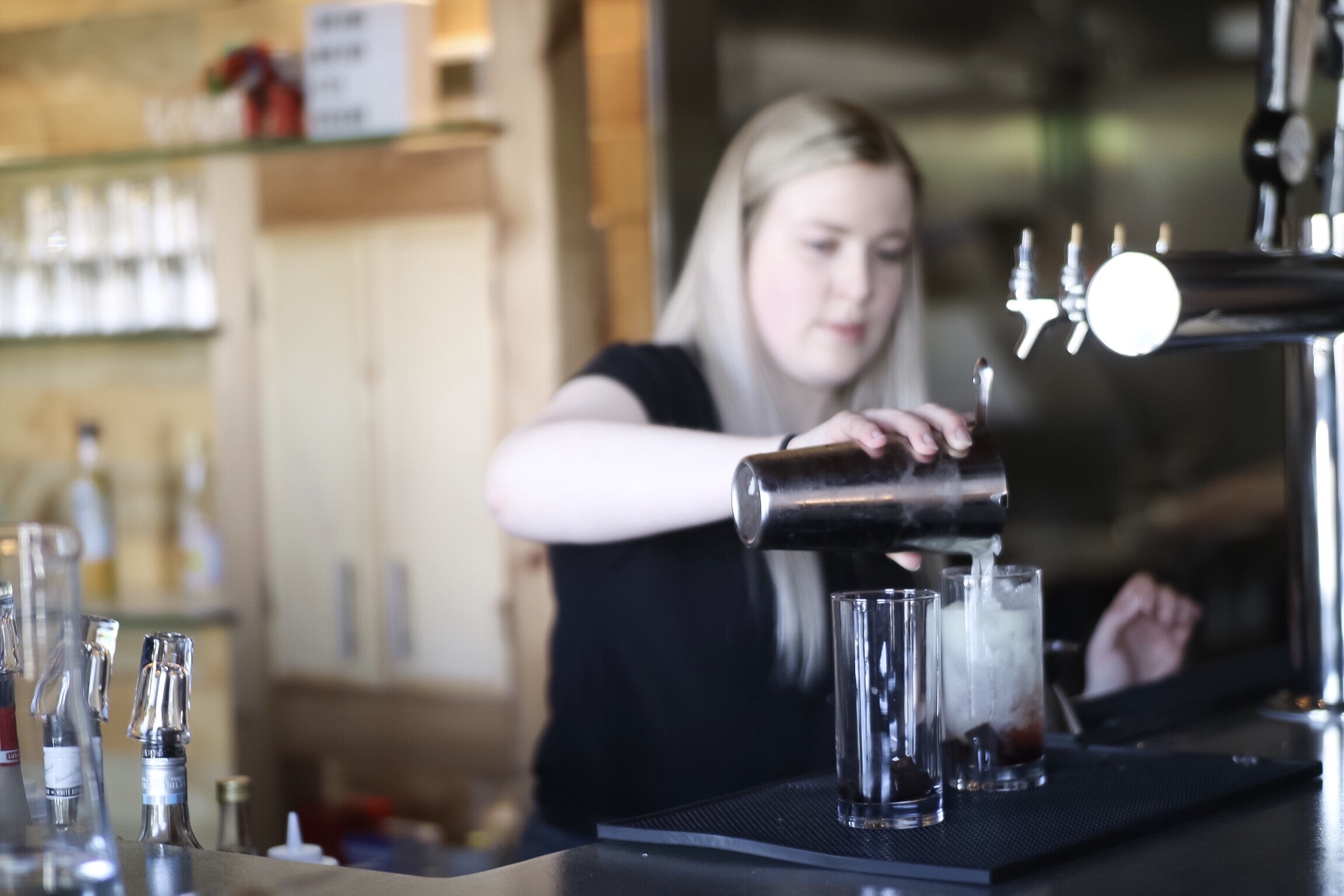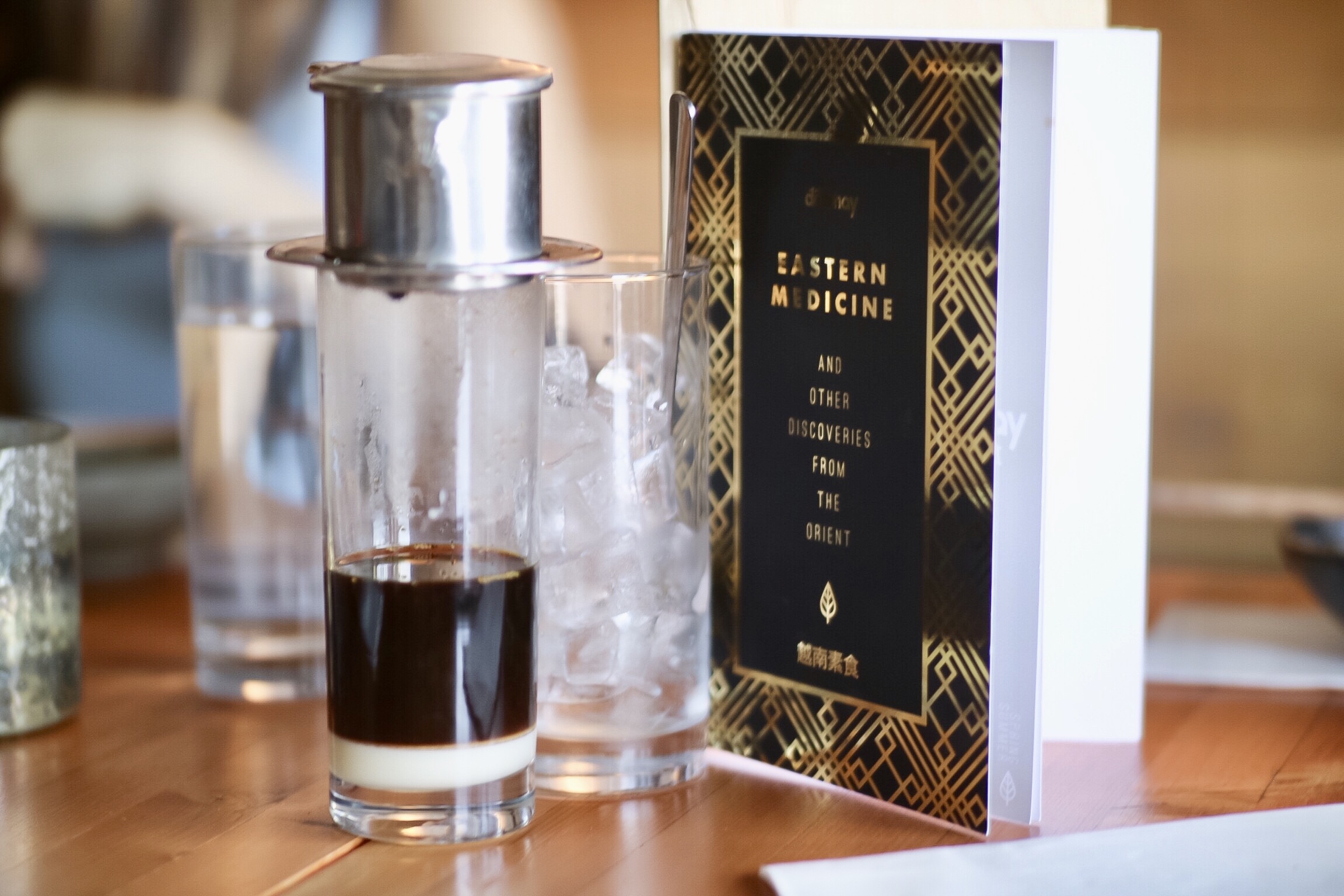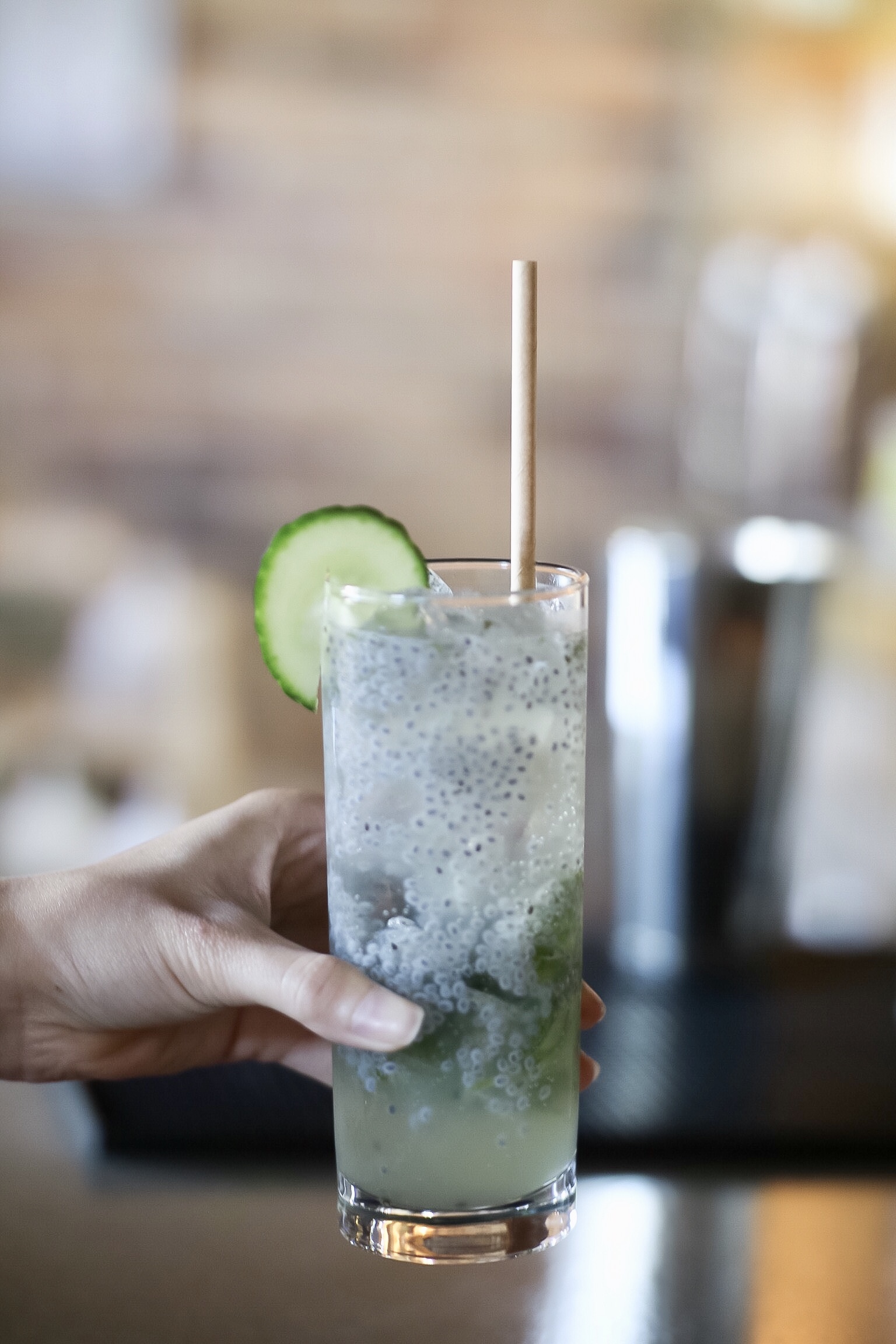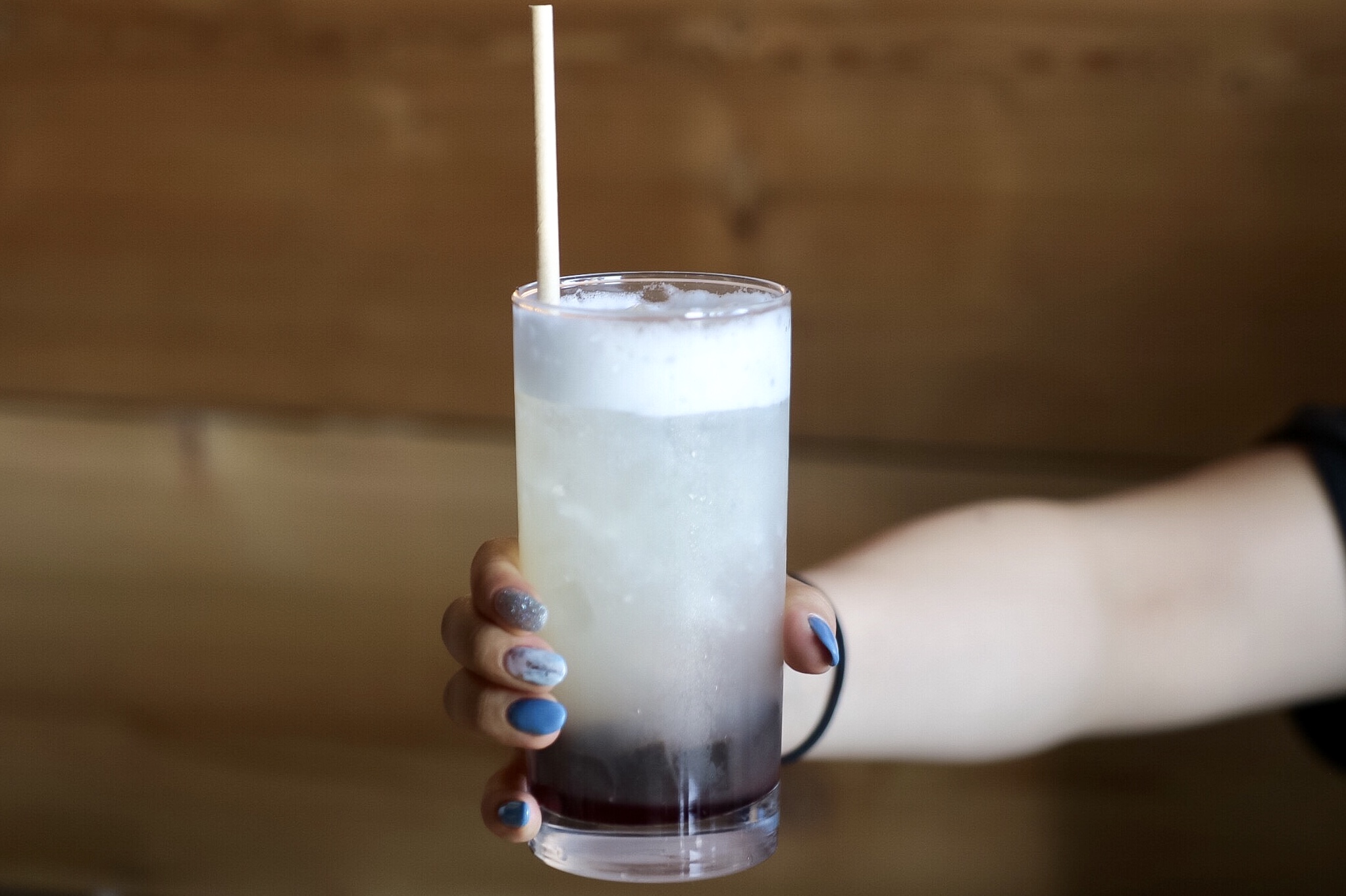 Vietnamese Vegetarian cuisine is considered an incredible Eastern Medicine to sustain energy and health in the human body, which is what Do Chay is determined to bring to everyone's attention.  As there is always an incredible amount of greens and fresh herbs in Vietnamese cuisine, I am excited to see they bring this to a different level of showcasing local and seasonal fresh produce.
The dishes presented at the tasting tremendously reminded me of what they serve at House Special but enhanced with all kind of refreshing veggie elements.
The following trio of dishes is vegan and gluten-free. The Spring Rolls ($8) are super crispy and comes with leafy greens and Thai basil for wrapping  – a much better way for enjoyment. The Monsoon Roll ($8) is filled with tofu, fresh herbs, onion, jicama for the extra crunch and the chili pineapple sauce for the flavour boost.  The pan-seared Coconut Rice Cakes ($9) are nicely balanced of sweet coconut milk in the rice flour and the savoury and spicy nuoc cham sauce on top.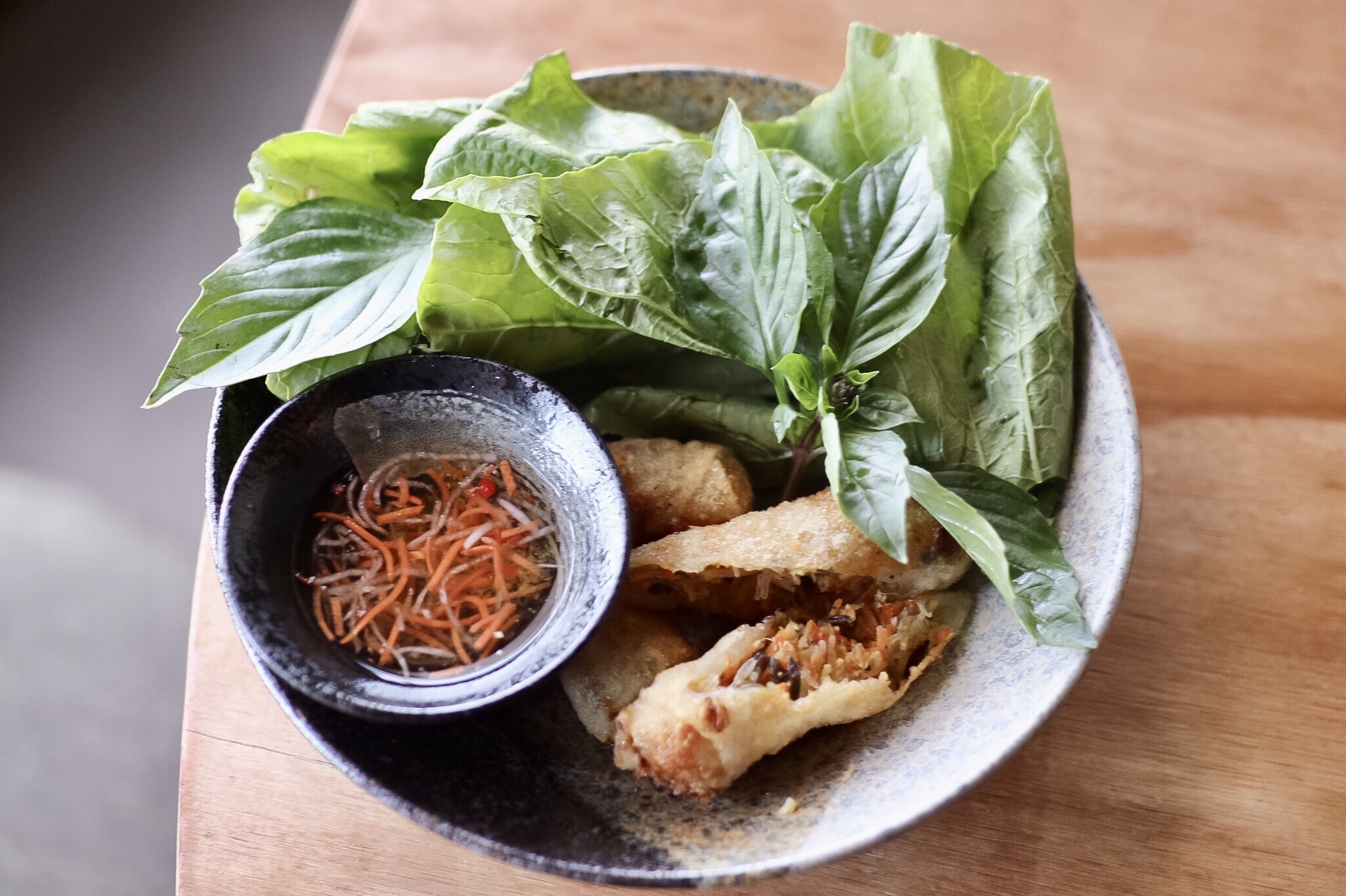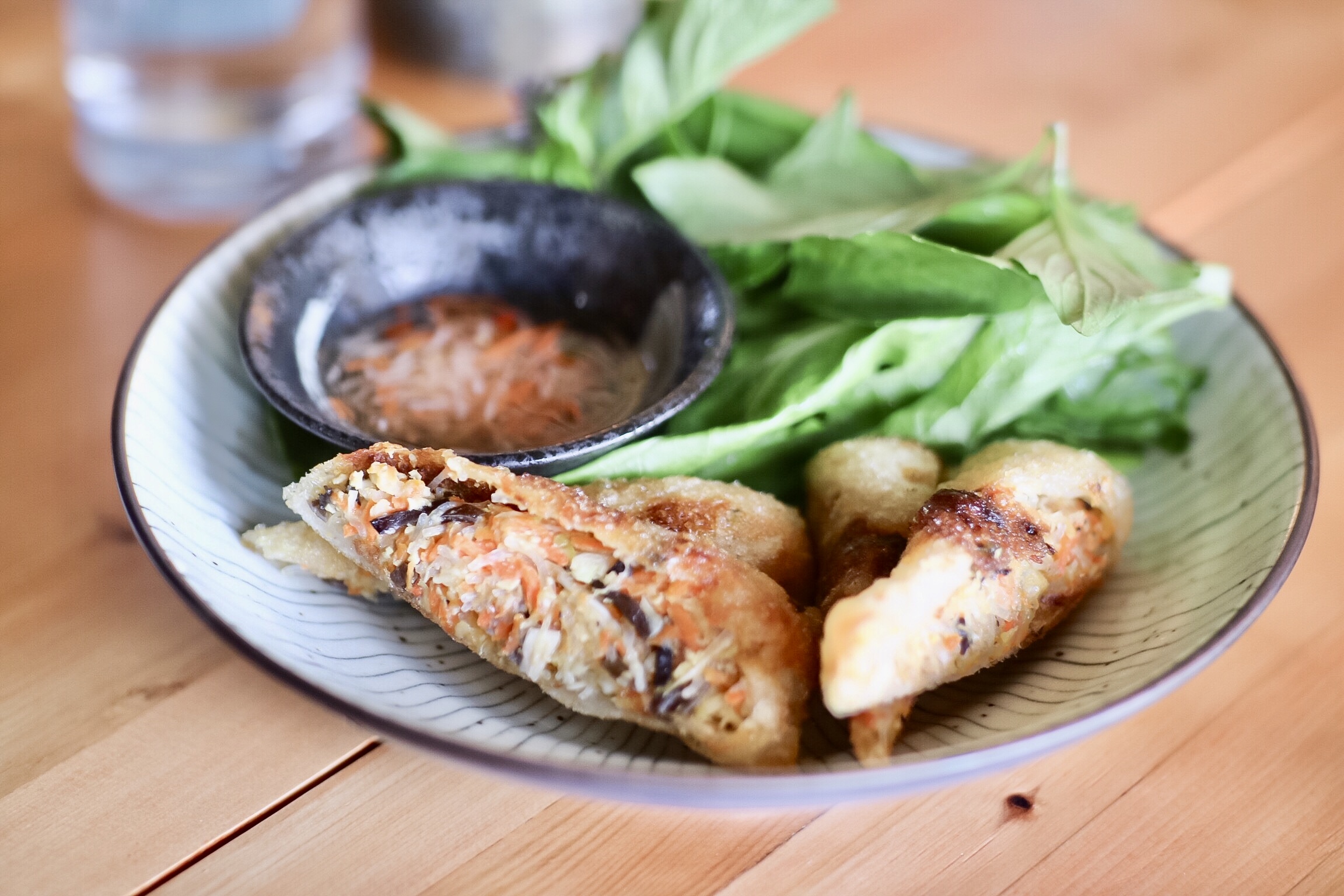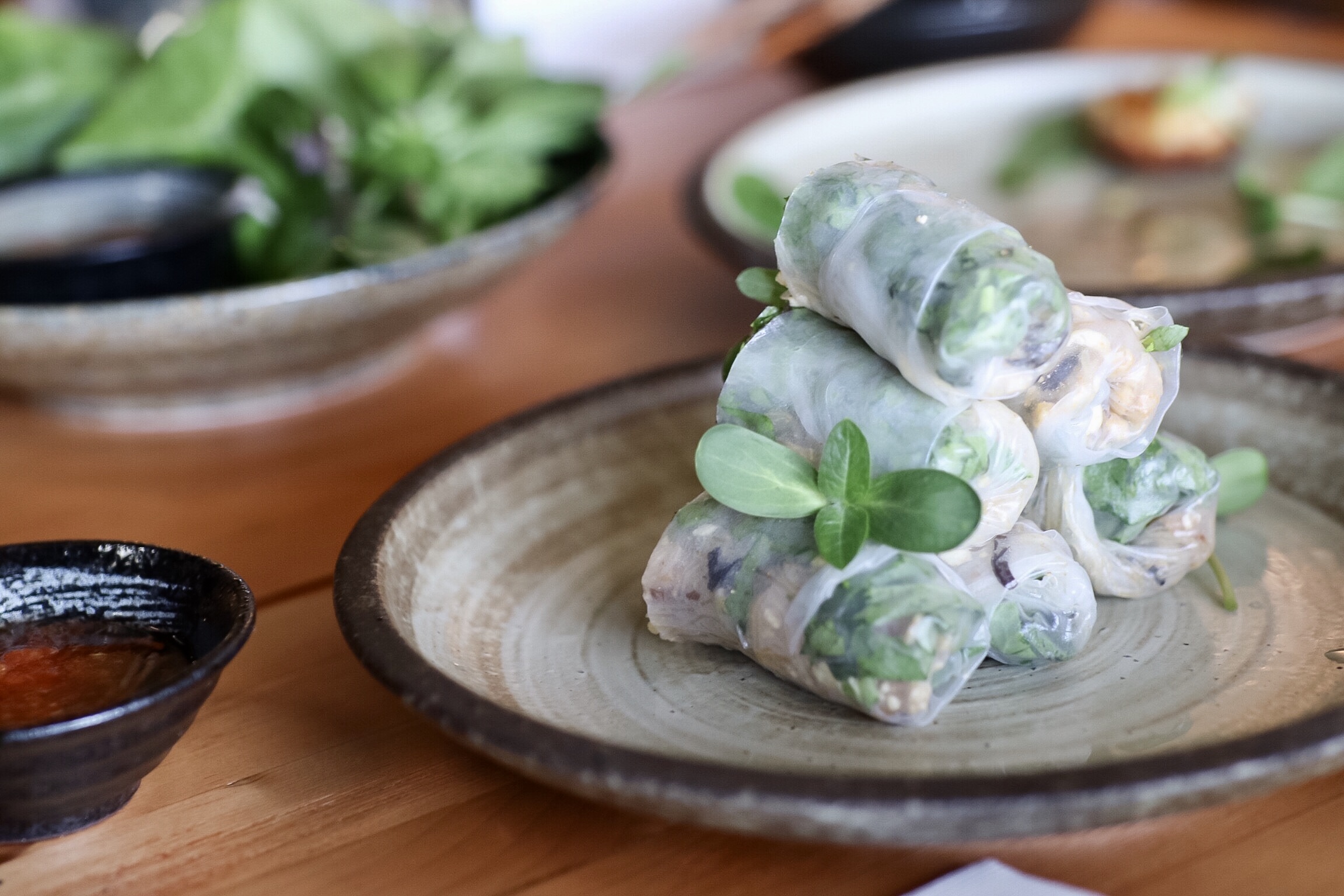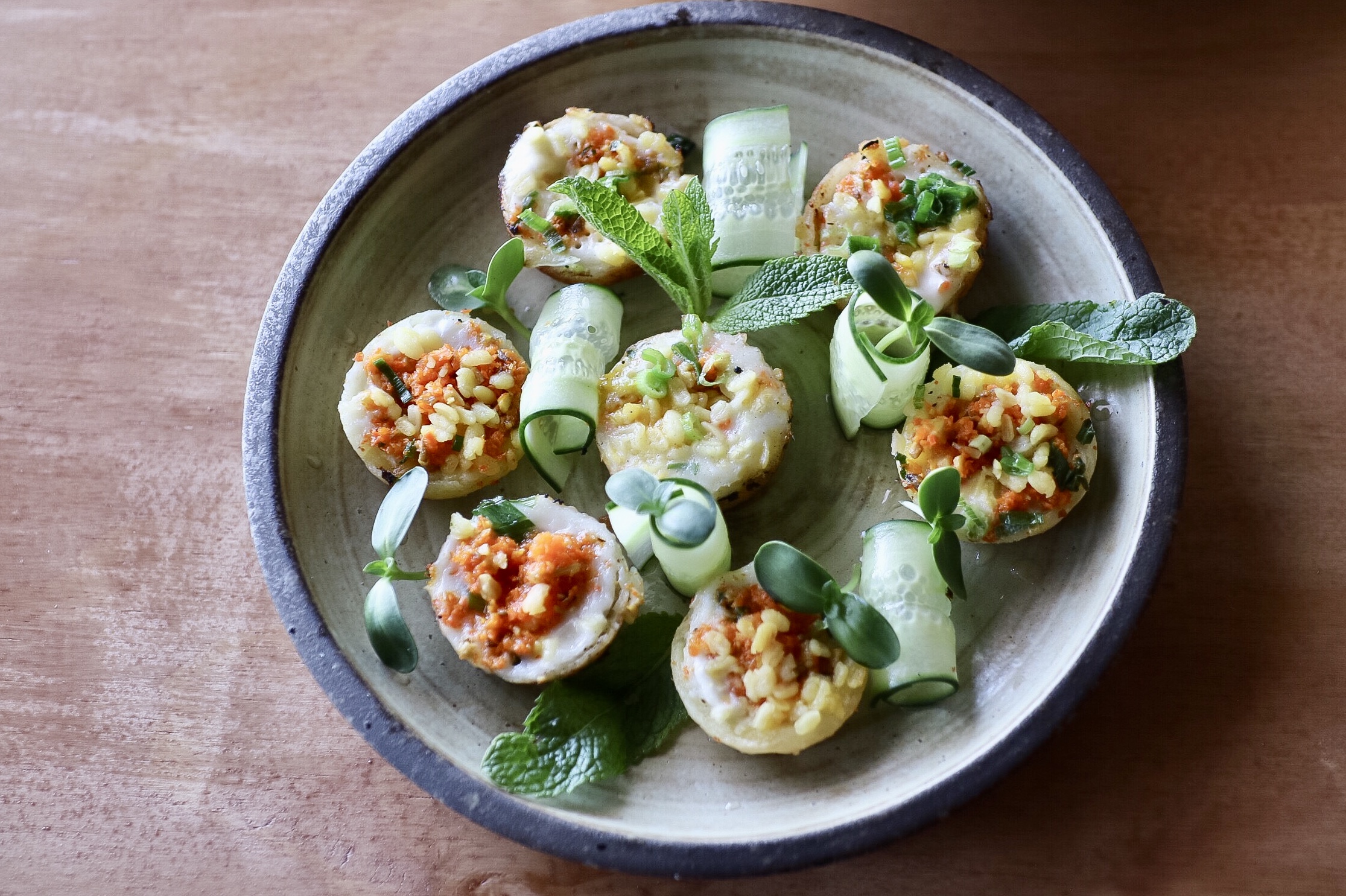 More vegan dishes are presented. The XO Potstickers ($8) are all hand-made in house, loaded with cabbage, carrot, and a mushroom-based XO sauce.  The Seitan Calamari Lotus Salad ($12) is a playful dish featuring fried seitan "calamari, marinated cucumber, chili sesame oil, peanut, cilantro, wood ear mushroom, and some very precious looking lotus stems, which look like baby lotus root and somewhat resemble squid in the raw form. The Do Chay Dumplings ($9) is my favourite dish of the day – besides being visually stunning, the coconut milk at the bottom has really enhanced the flavours of the filling made with snow pea and jicama.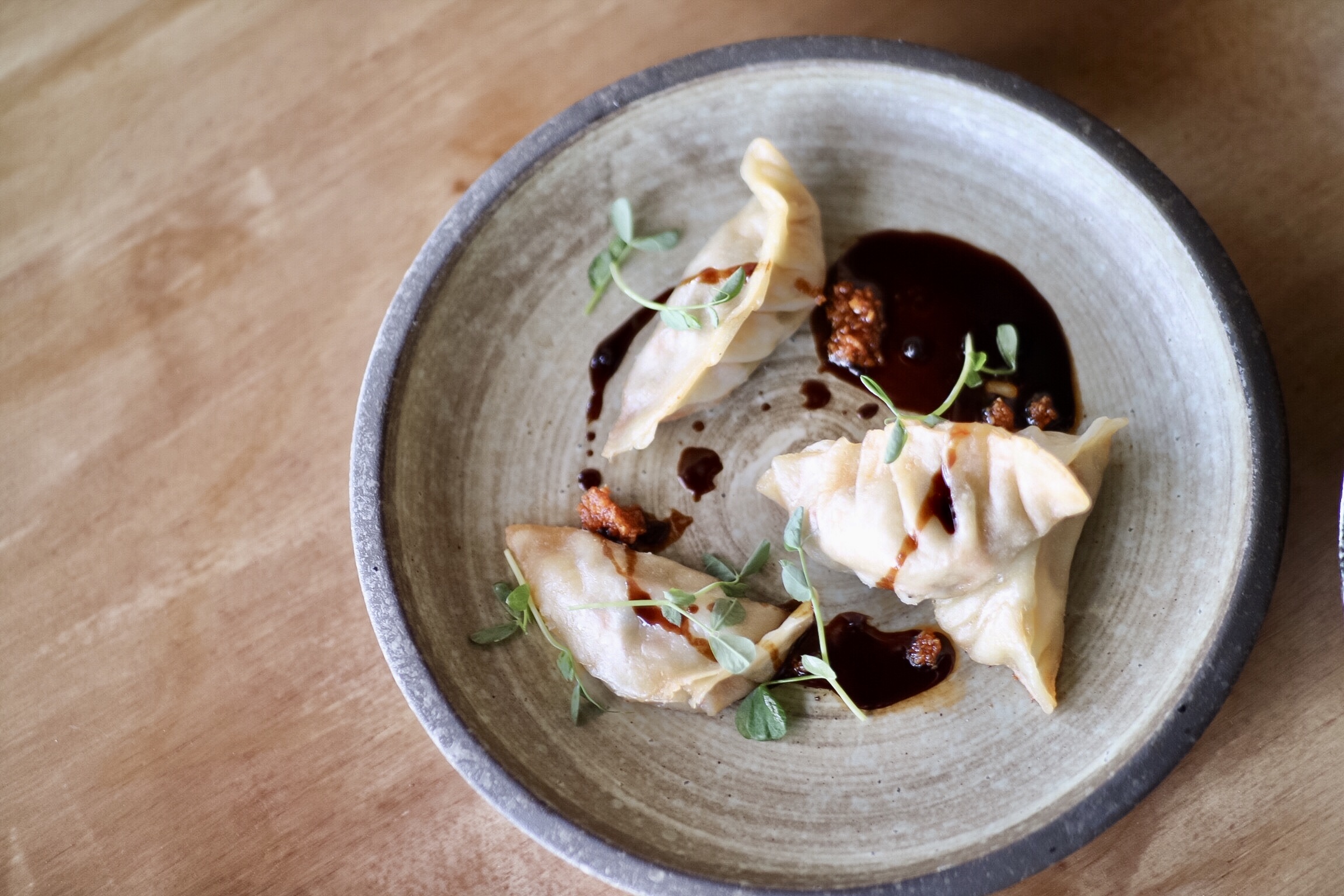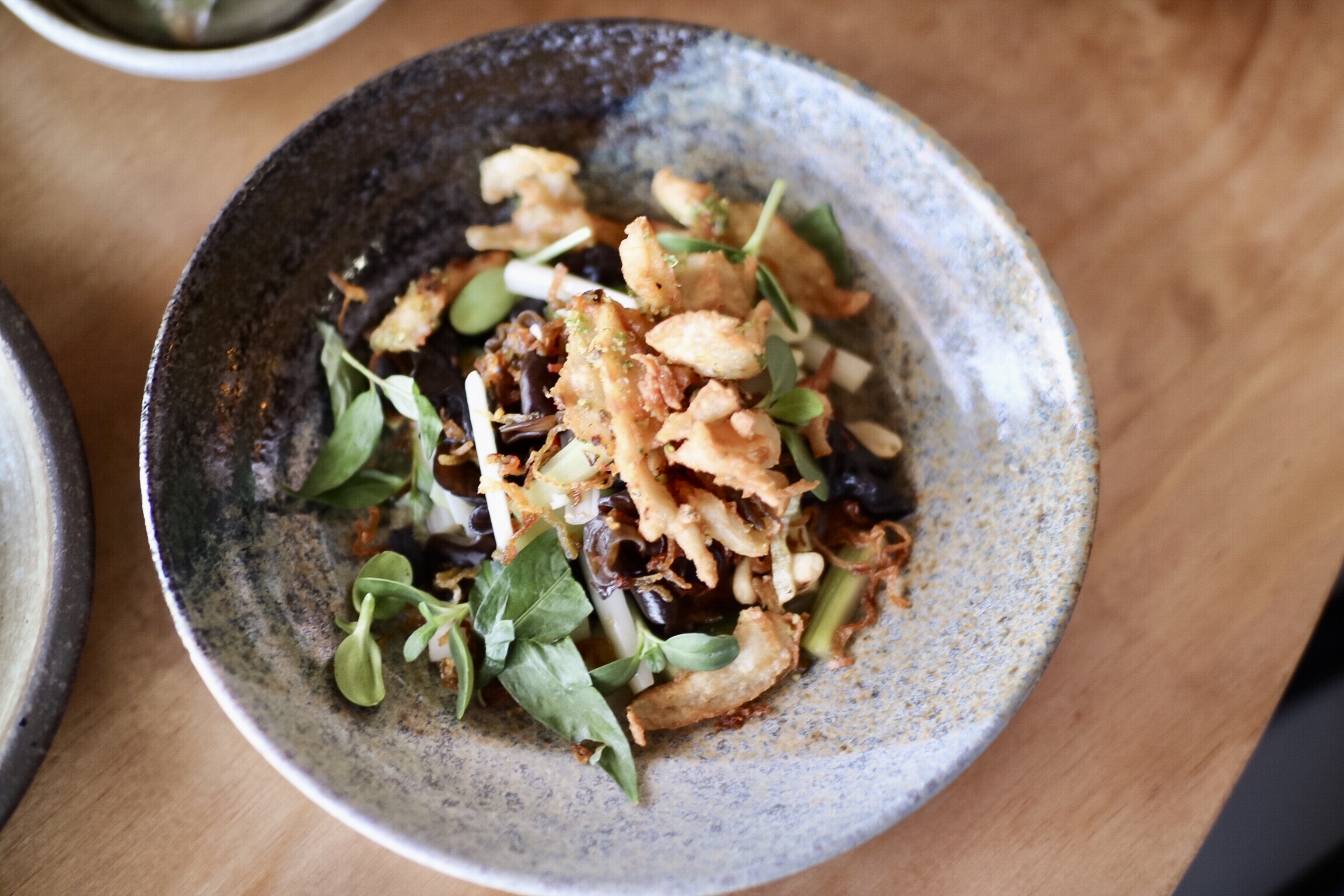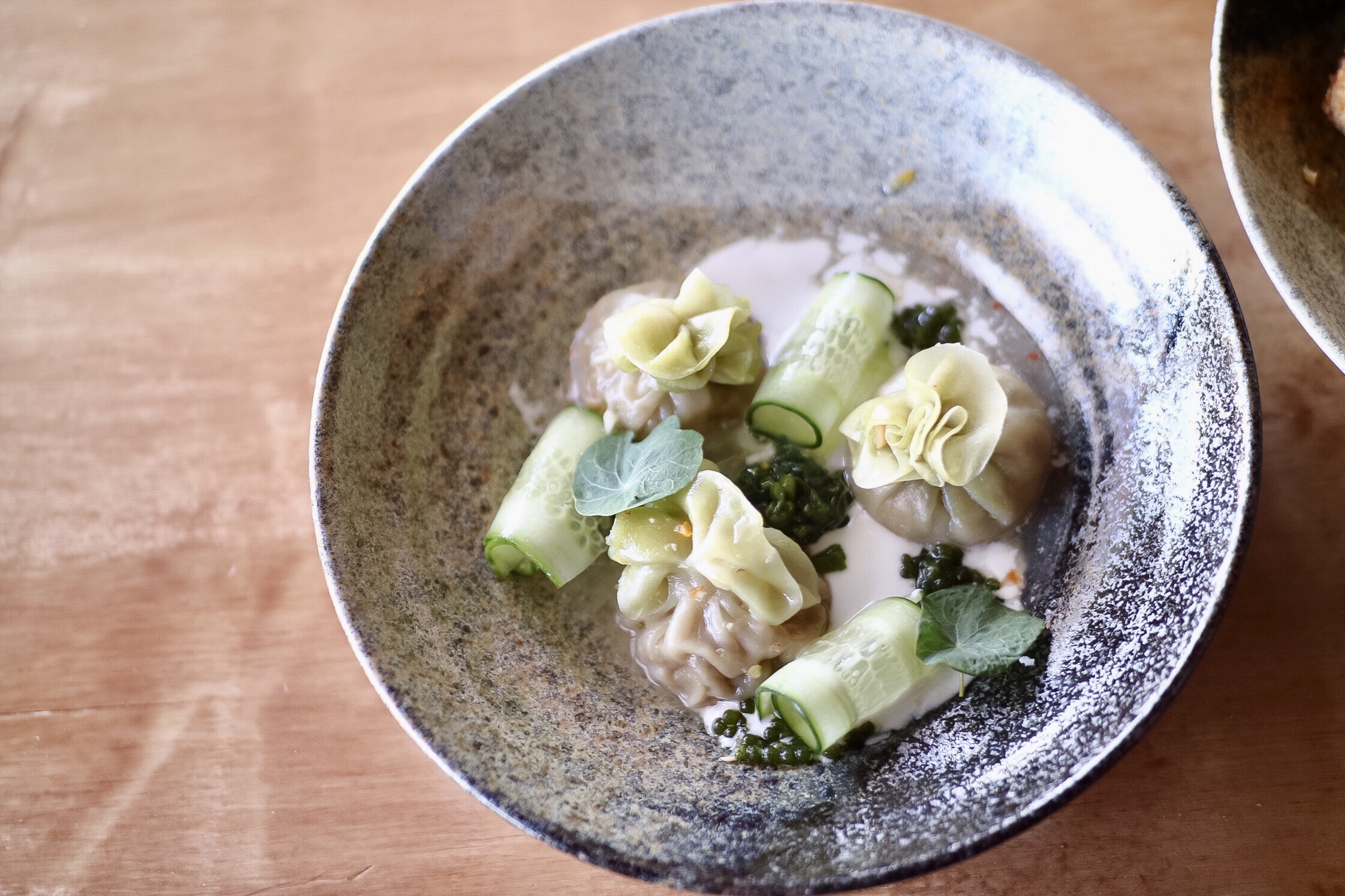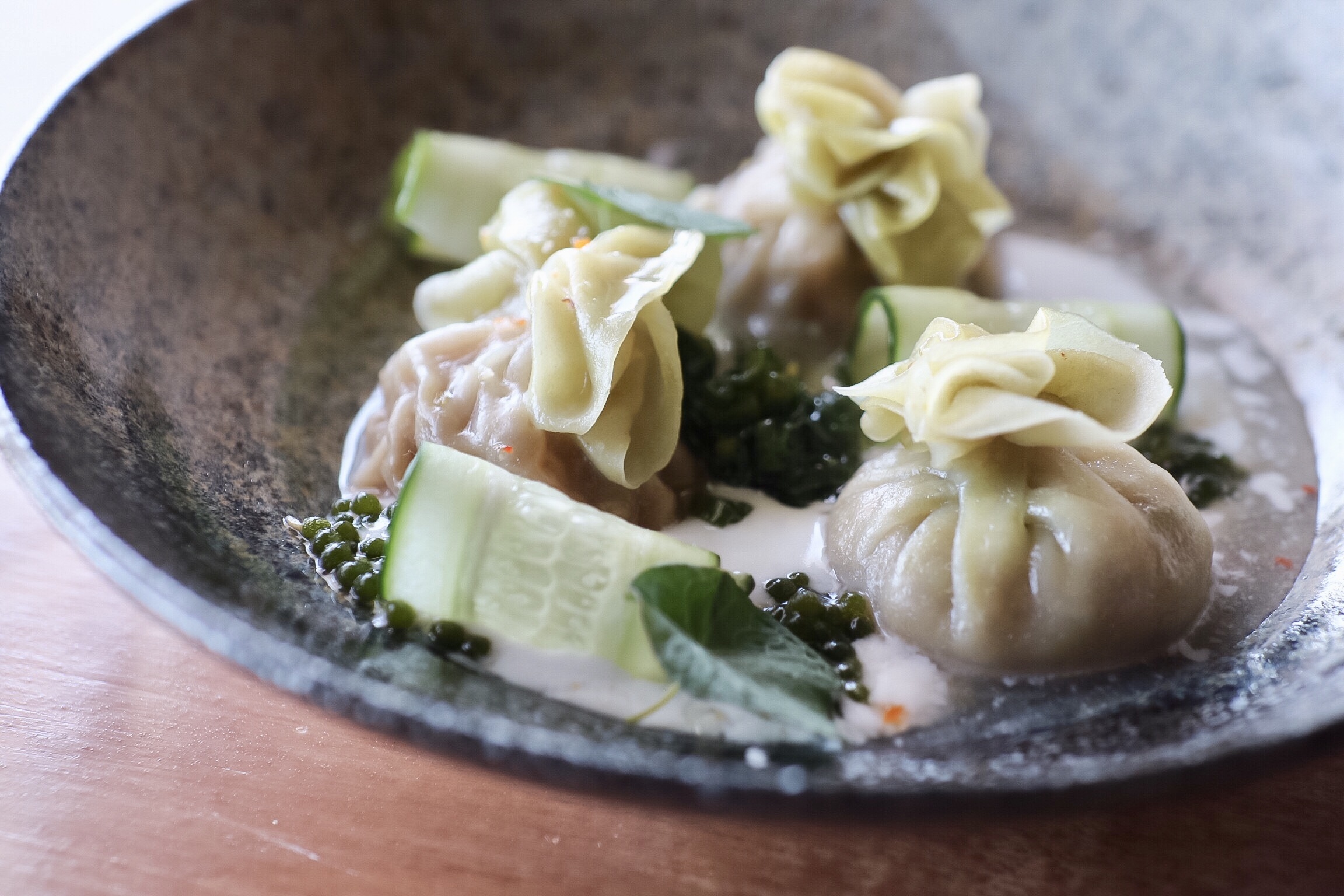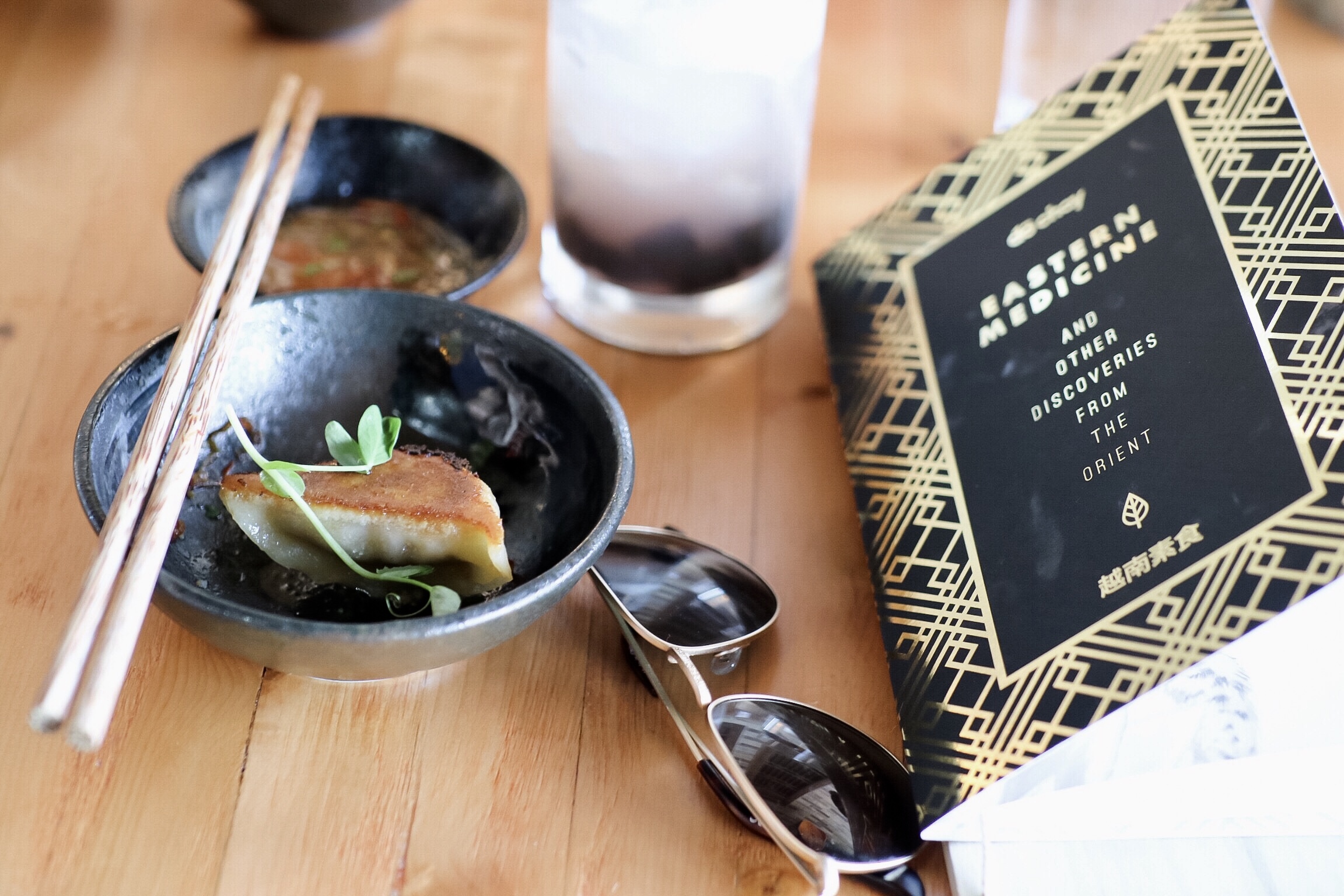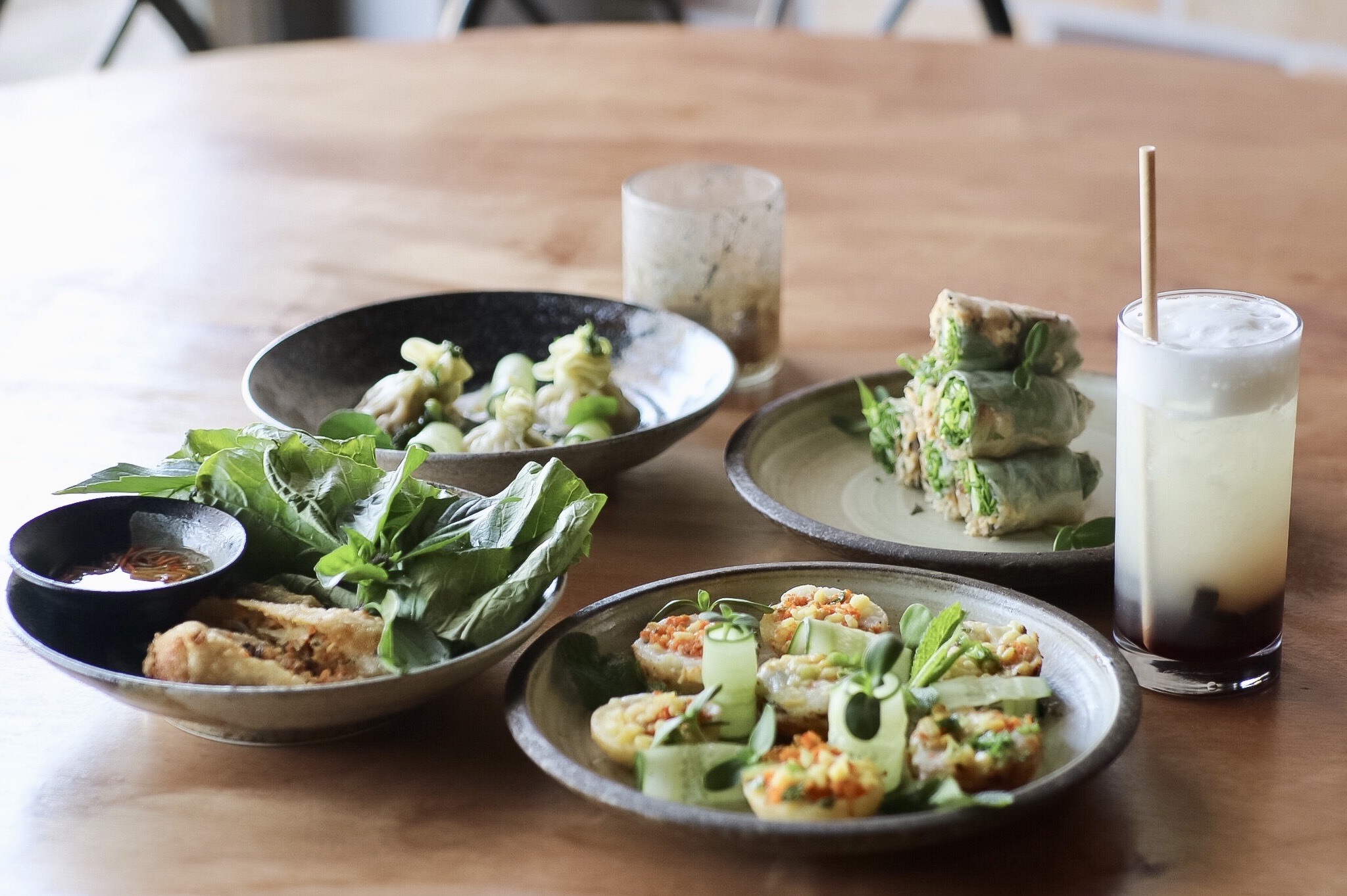 Final thoughts
As a fan of House Special, I highly recommend Do Chay to my vegetarian and vegan friends for similar elegant settings and authentic Vietnamese flavours with a modern twist. The stable dishes such as the Spring Rolls and the House Dumplings are among the must-try.  Do Chay has now soft opened for lunch, and will officially open on May 18, with the full menu available.
Check out more info about the grand opening:
https://vancouver.foodiepulse.com/event/52574/
$ – $$
rating: 4/5
Do Chay Saigon Vegetarian
1392 Kingsway, Vancouver, BC V5V 3E4
(604) 225-8349 or https://www.facebook.com/eatdochay/

* All food and beverages tasted in this post were complimentary. Opinions are on the reviewer's own.