This banana bread is inspired by  a Martha Stewart recipe and it is incredibly easy!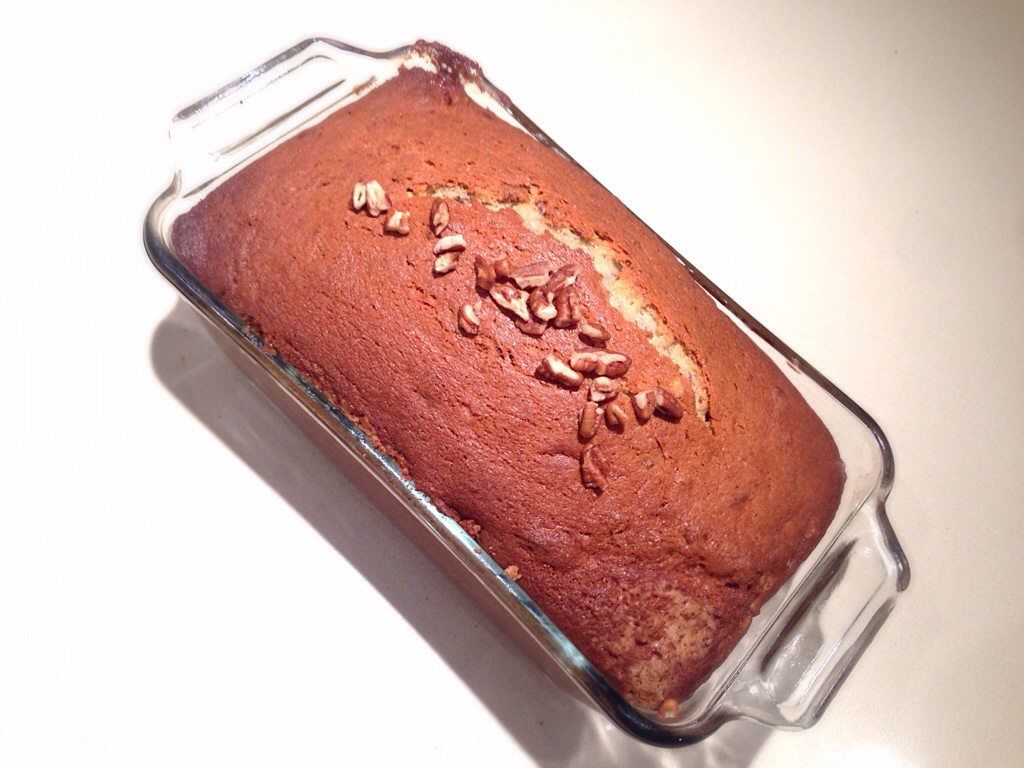 Ingredients:
1 1/2 cup flour, unbleached
1 cup sugar,
1 cup banana, ripe
1/2 cup sour cream
1/2 cup butter, unsalted
1/2 cup pecans, chopped (or walnuts)
1 tsp salt
1 tsp vanilla extract
1 tsp baking soda
2 eggs
Preheat the oven to 350 F. Butter 3 x 5 loaf pan and set aside. Cream butter and sugar until light and fluff with mixer. Add eggs and beat to incorporate. Add flour, salt, and baking soda, and mix to combine. Add banana and vanilla, and mix to combine. Bake for 1 hour 10 minutes. Let it rest in pan for 10 minutes. Take it out and rest it on a rack.
Voila!