I walked by La Taqueria many many times when I was in the city hall area. Always thought this place looked really cute. I finally decided to give it a try today.
I order 4 tacos: de lengua (braised beef tongue), al pastor (pork marinated in achiote chili & pineapple), pollo con mole (chicken in mole sauce), and pescado (zarandeado fish with chipotle mayo, radish and pepitas).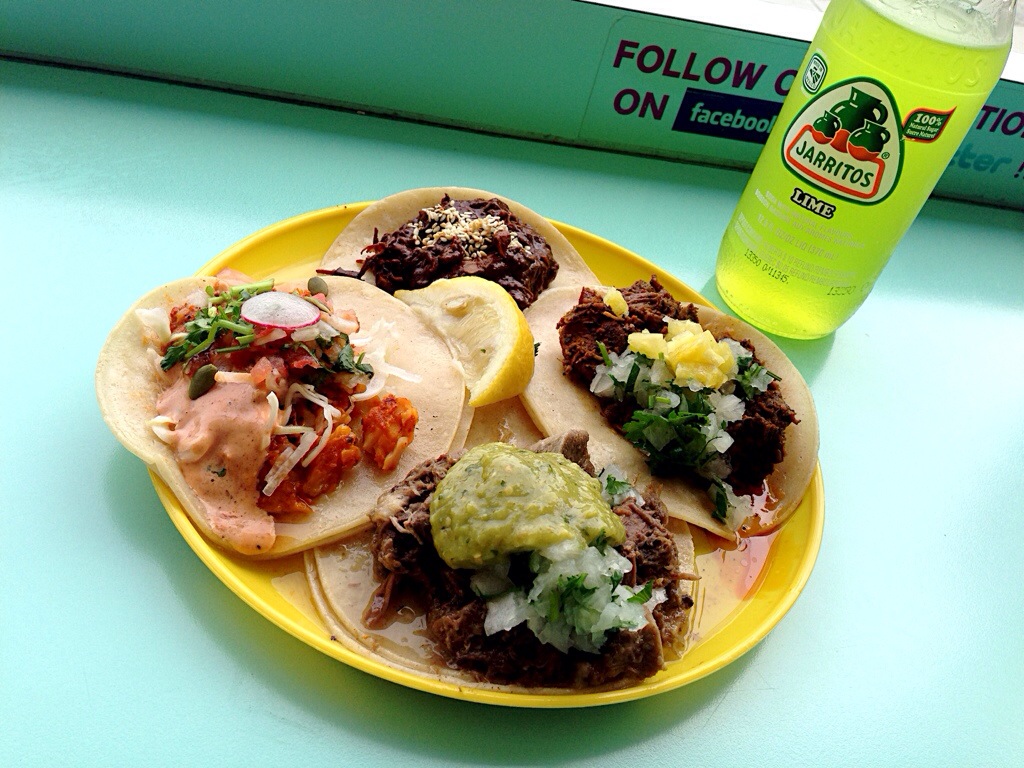 I went for the fish taco first. It was fresh, light & refreshing. The pork one had a nice smoking flavour. When I was digging into the beef tongue one, it hit the jackpot. The flavours started exploding in my mouth, and all I could see was a big pot of beef tongues braised in a beautiful sauce consisting of all kinds of beautiful exotic spices slowly bubbling. The chicken mole was okay. It had a slight yeasty taste. The free range chicken got kind of lost in the sauce, and it tasted dry. I think some pulled pork might work better.
All the tacos were in small 2-, 3-bite size, and served on a vibrant yellow plate, contrasting the elegant aqua blue throughout the whole place. The background music was relaxing and not cheesy. I felt like I was on a beach somewhere in Latin America. This place was definitely hip and lovely. I would definitely come back here!