Although Richmond, BC is no Tokyo, and here we don't have the insanely congested Shibuya Crossing, we do have the busy intersection of Westminster Highway and No.3 Road. If you hit the traffic driving down on Westminster past No. 3 towards west, you would most likely spot Shanghai River on your right with people lining up at the entrance. It's one of the busiest Chinese restaurants in Richmond, or maybe even in all of the Lower Mainland.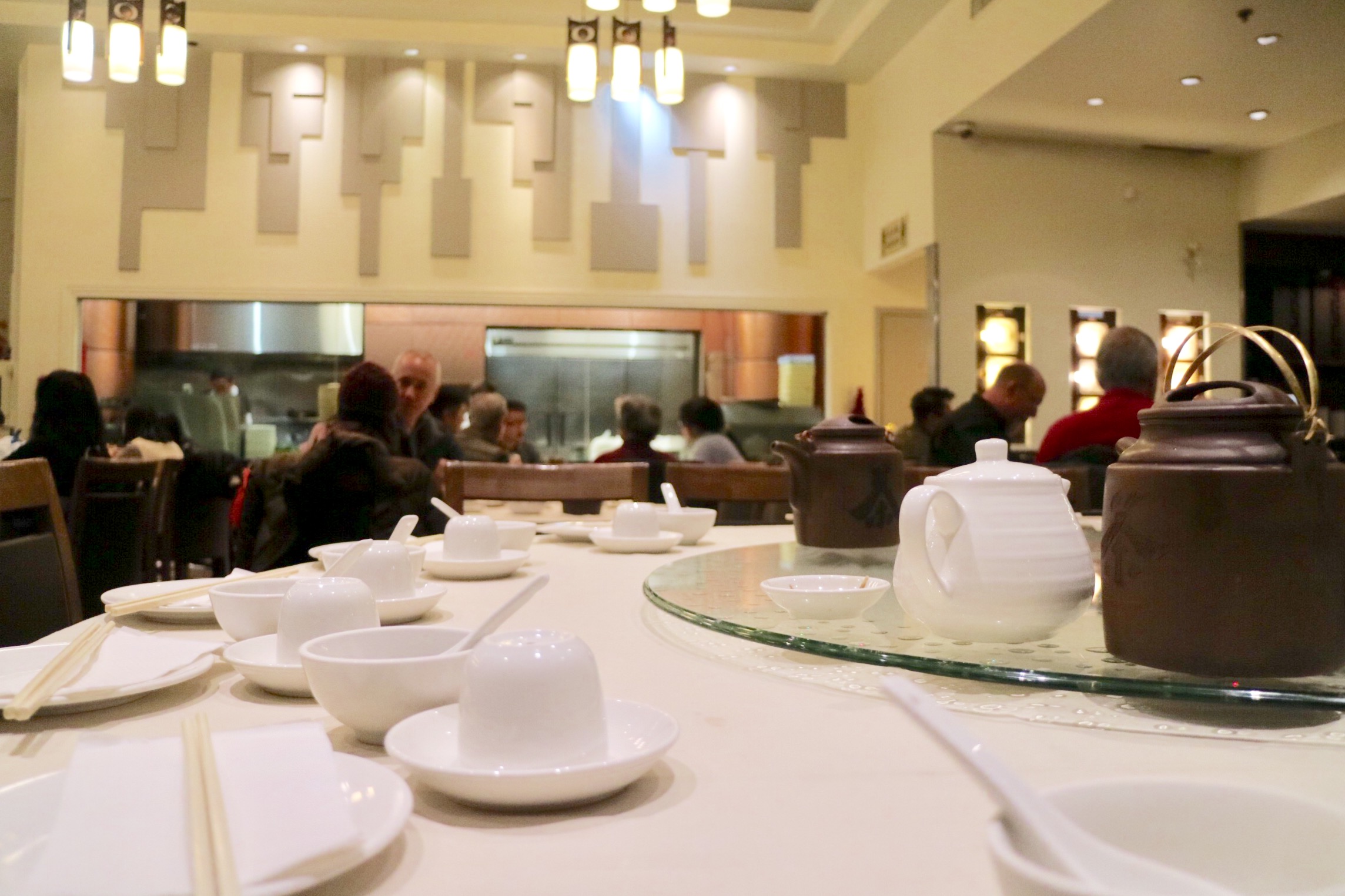 Shanghai River is one of my most favourite restaurants too, but unfortunately, I'm not able to come here as much as I want, as dining here with a  large group is required in order to enjoy their large banquet style dishes to the max.
Their dishes are prepared with quality ingredient and a lot of finesse. Although I call their dishes "traditional" and there's "Shanghai" in their restaurant name, they don't represent the old-school Shanghai cuisine. The cooking is inspired by the Jiangnan region, traditionally referring to the area combining the provinces of Jiangsu and Zhejiang in China, where Shanghai is geographically between the two, and there is a great influence from Cantonese cuisine as well.
I came here for a holiday group dinner with my badminton buddies. That's right – we are not just badminton buddies and we have many great foodie adventures together throughout the years.
And here is the Shanghai River banquet style dining experience.
Every dish, even the more rustic ones, has a high level of refinement reflected in a specific sauce or a small detail, such as the Noodle Soup with Tender Chicken, in which the noodles are slightly pan fried first with soy sauce, in order to have the extra layer of flavour. But at other places, this dish is usually pretty bland and boring.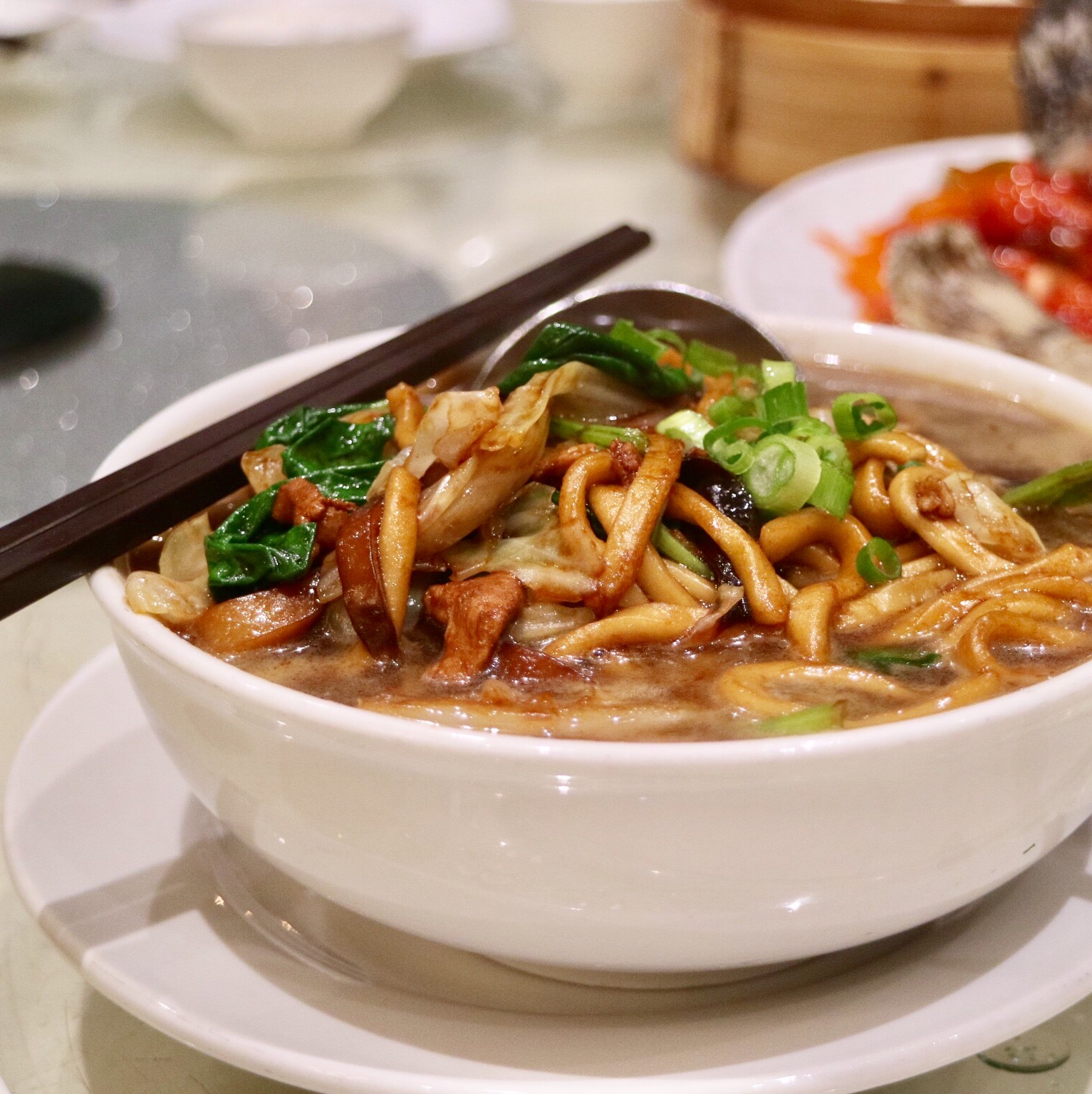 The Xiao Long Bao is one of their signature dishes, and they sell hundreds of those little soup dumplings every day.  The dumplings were cooked perfectly today as they have nailed the thin skin, moist pork filling, and the hot soup inside that has a taste that was sweet and reaching to the state of umami.
I was a little worried about the dumpling skin being a little too thick when I saw the Pan Fried Dumplings. But the skin isn't doughy at all and perfectly crispy.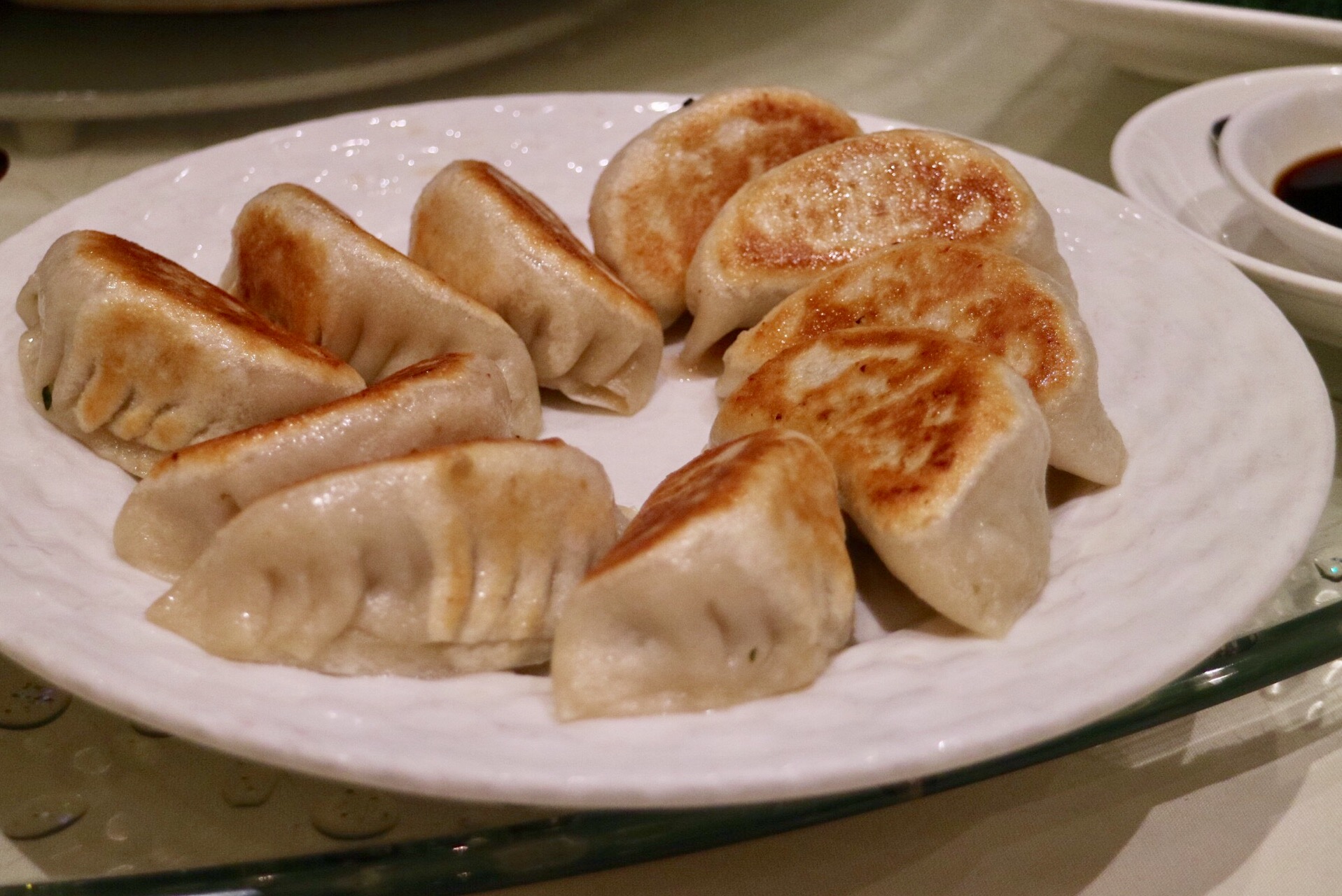 The broth in the Soup with Salted Pork and Bean Curd Knots reached the state of umami as well, but it was not the subtly sweet kind like the one in the Xiao Long Bao, definitely more savoury because of the salted pork, or cured pork belly. The bamboo shoot and bok choy in the soup were refreshing.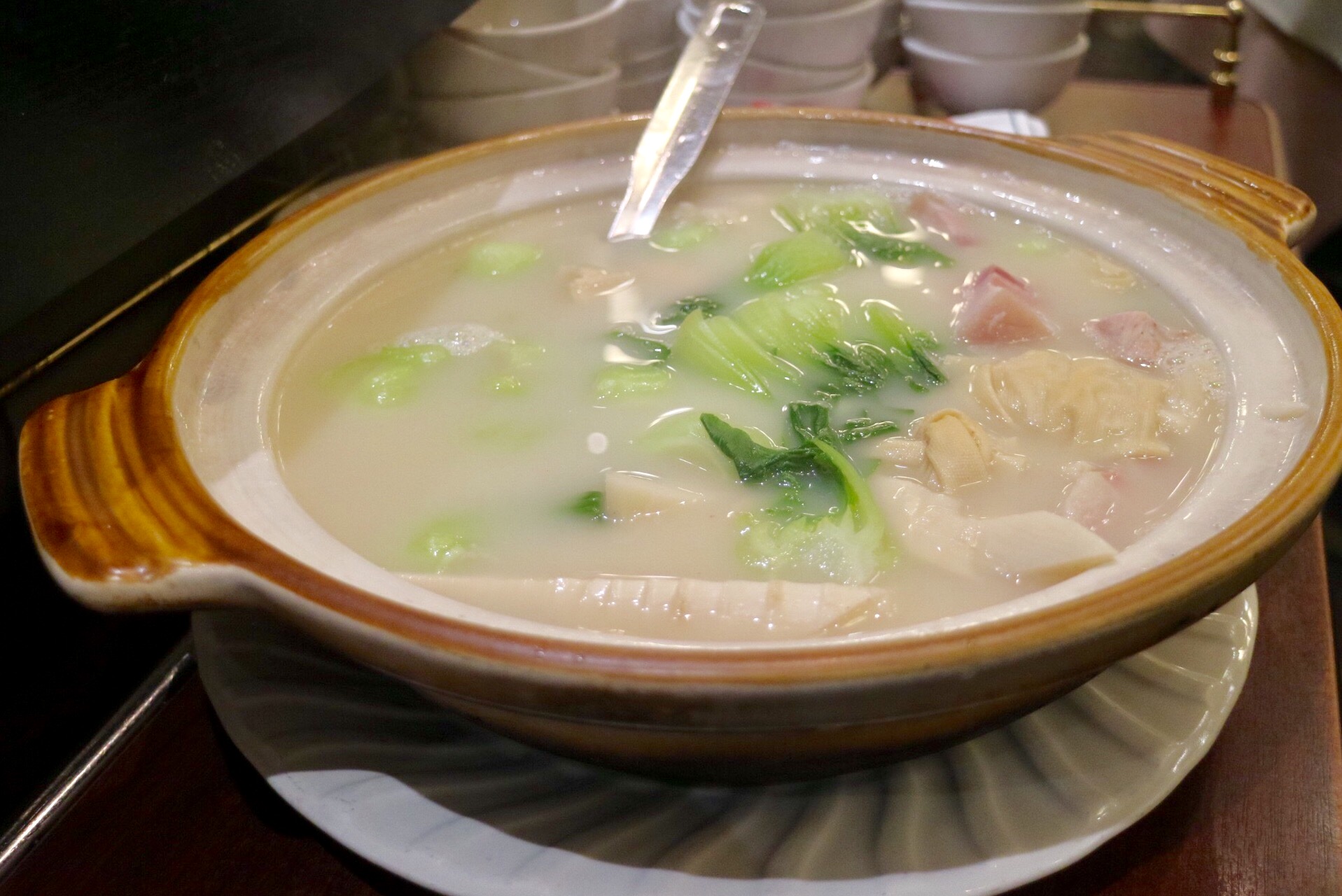 The most dramatic presentation was a whole fish. The Rock Cod, with head and tail intact, is breaded and deep fried to crispy, topped with precisely diced pineapple and green pepper, and finished a super vibrant red sweet-and-sour sauce. And with so many layers of textures and the bold tramadol online cod sweet-and-sour-ness, the freshness of the fish still could be tasted, which was amazing.
Fresh water eel has never been this well-presented in Chinese cuisine. Chunks of eels in the Fried Eel in Stone Bowl in a beautiful caramel coloured sauce are covered in an aroma of yellow chive, garlic and peanuts. T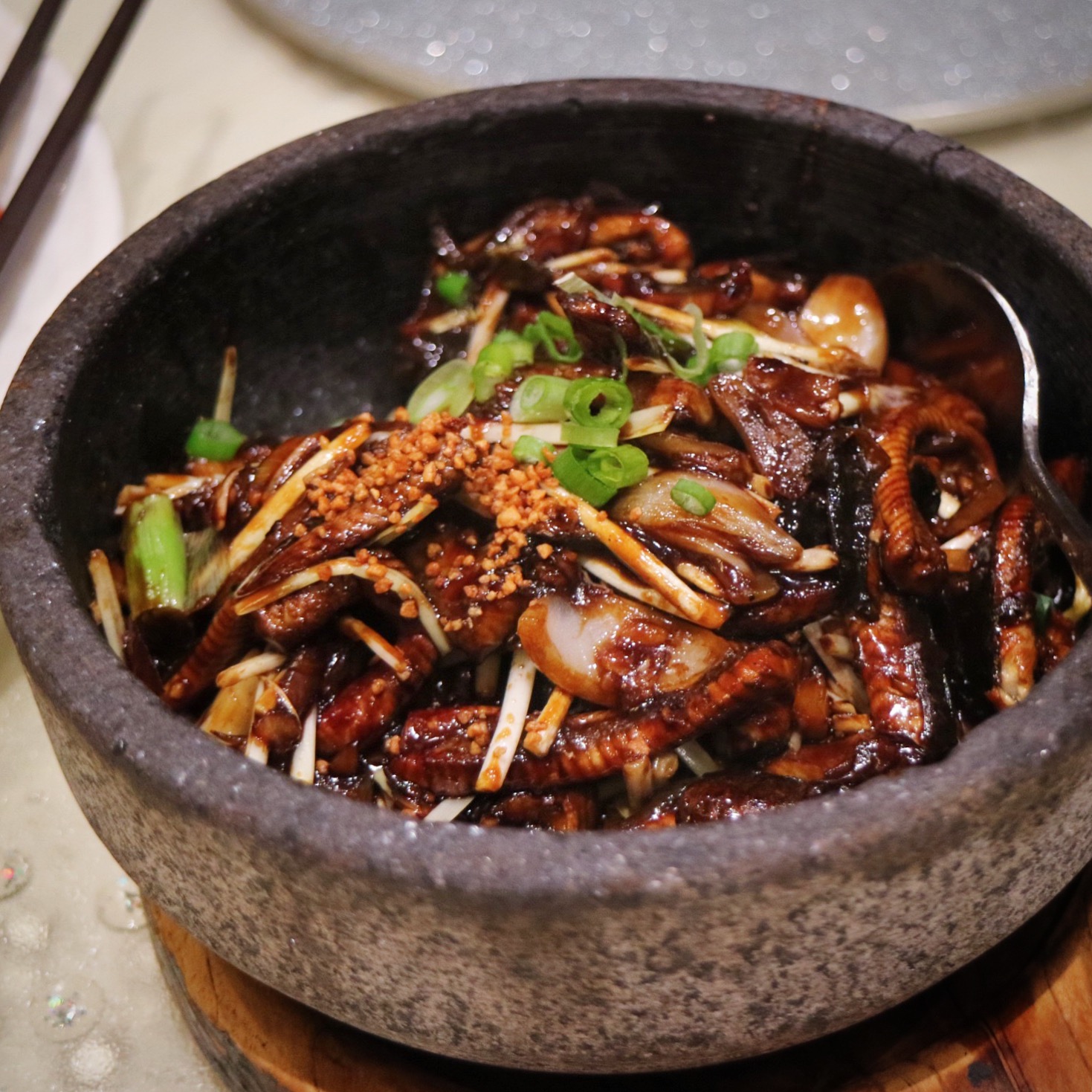 I wish there were more candied walnuts in the Honey Walnut Prawns, but the large prawns were juicy and succulent. This is a dish that's more popular among the North American friends.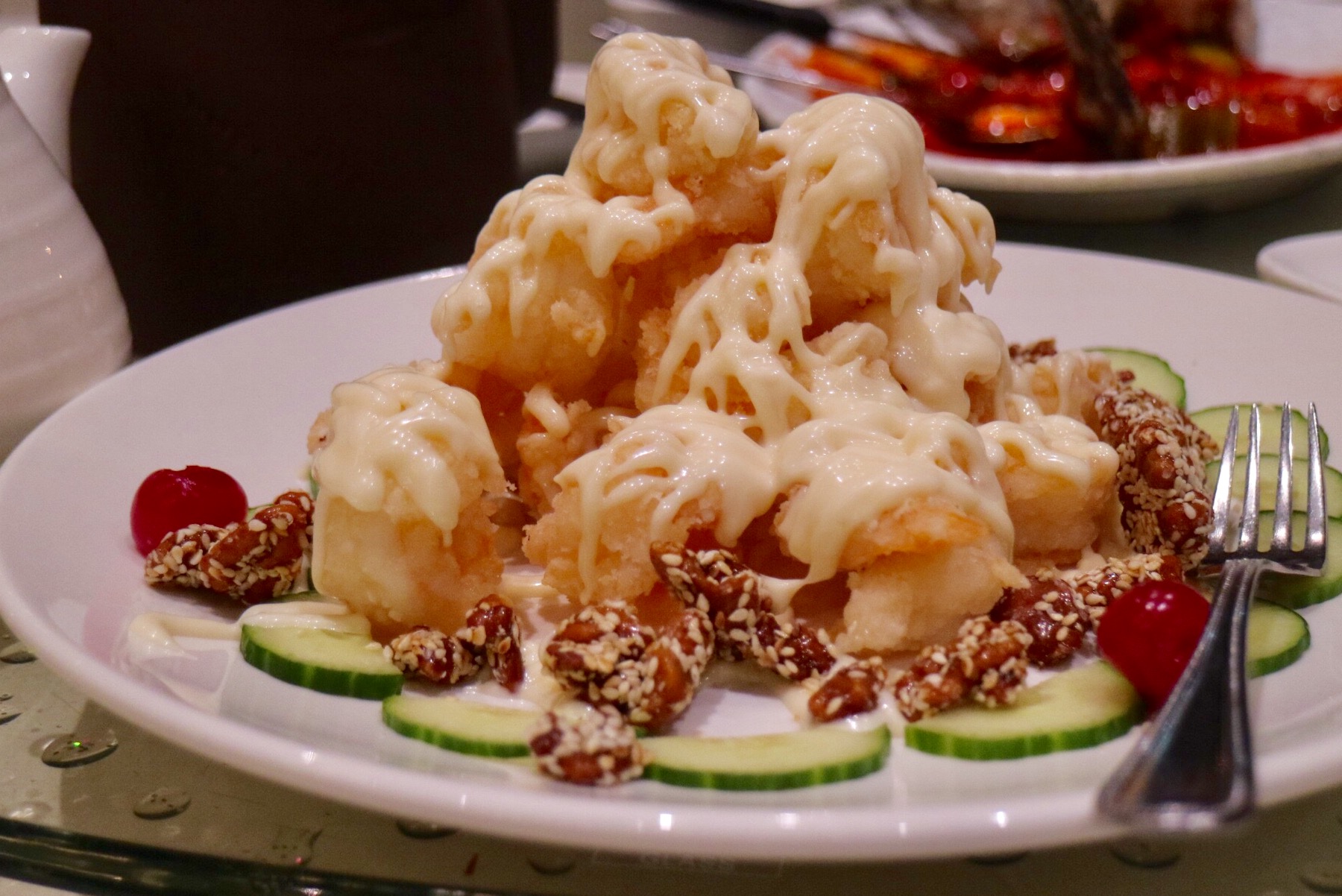 The "Wu Xi" Ribs or the Dark Vinegar Ribs with Pine Nuts boasts a deep vinegary flavour but well balanced with the right amount of salty and sweet flavours. The pinenuts are a great touch.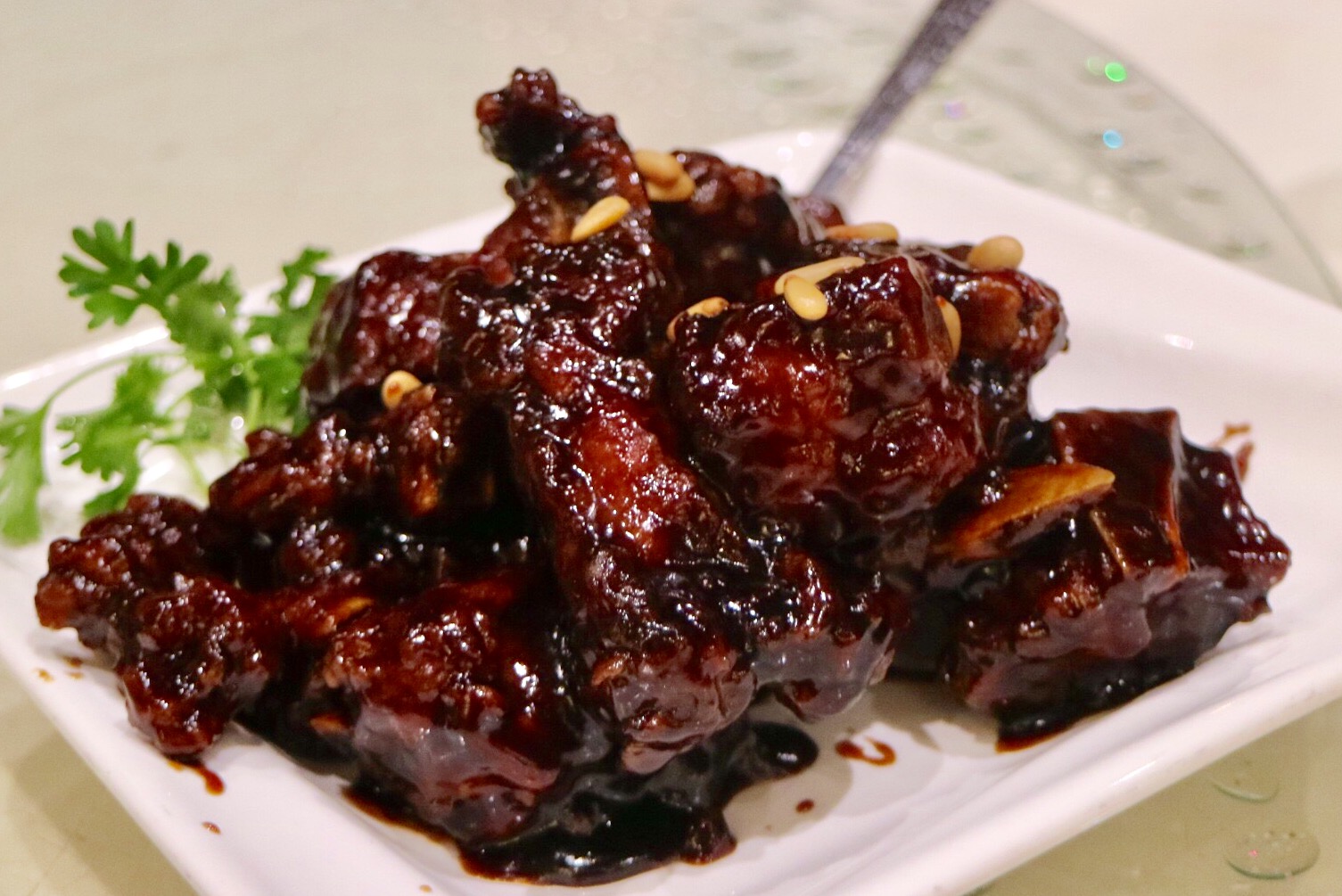 The size of the Braised Whole Pork Hock is quite impressive, and this is why I could never order dishes like this here if I just come here with 1 or 2 people. The slow braising has cooked off the fat, leaving only tender meat and luscious collagen under the skin. Actually, I had seen an even bigger version of this dish in China and it tasted more flavourful, but this one here is still one of the best you can find in the city.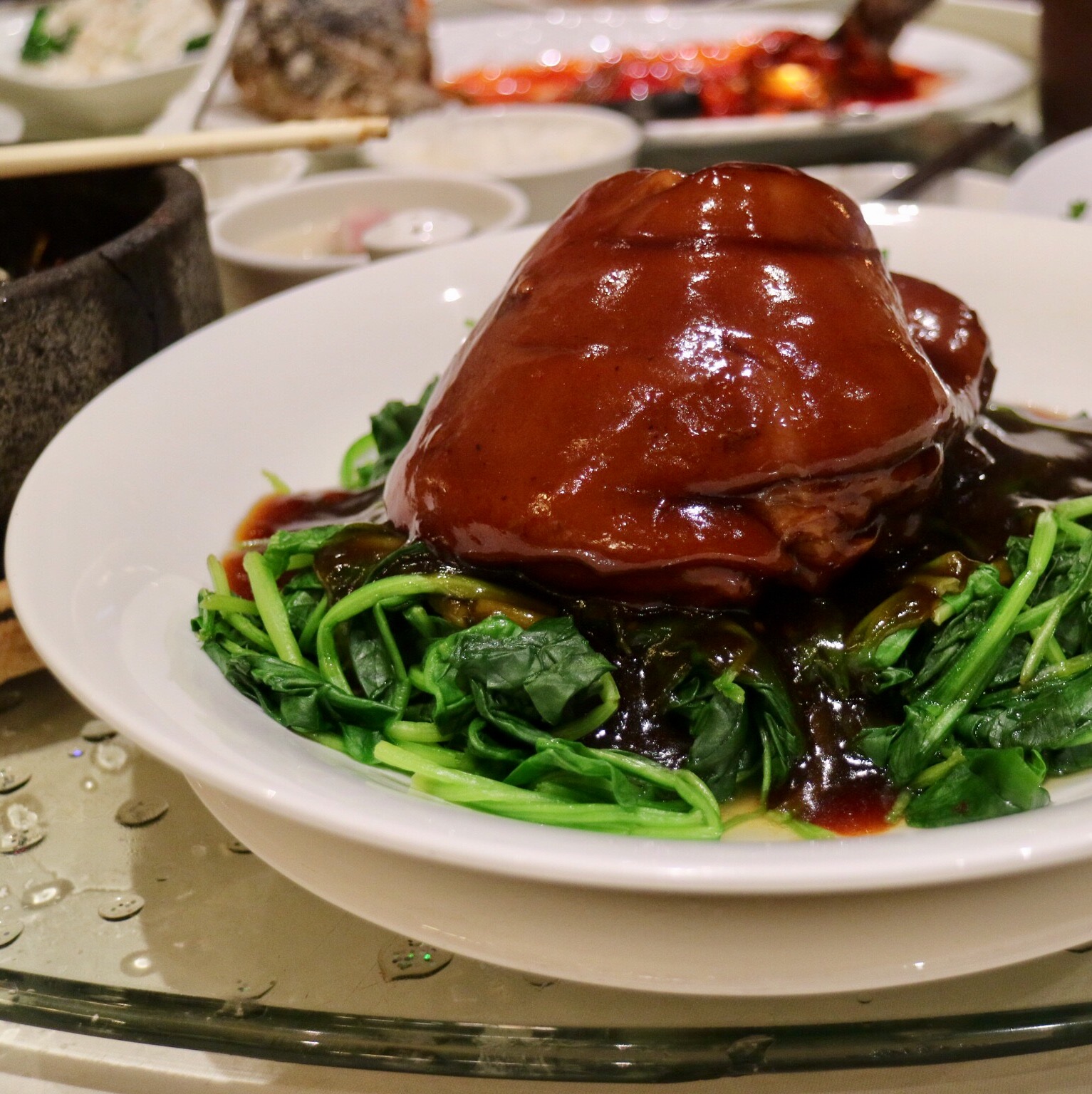 I love duck cooked in different ways, and the Szechuan Style Smoked Duck here is no exception. But sometimes when I eat this without my eyes closed, it feels like eating smoked ham but with chicken texture.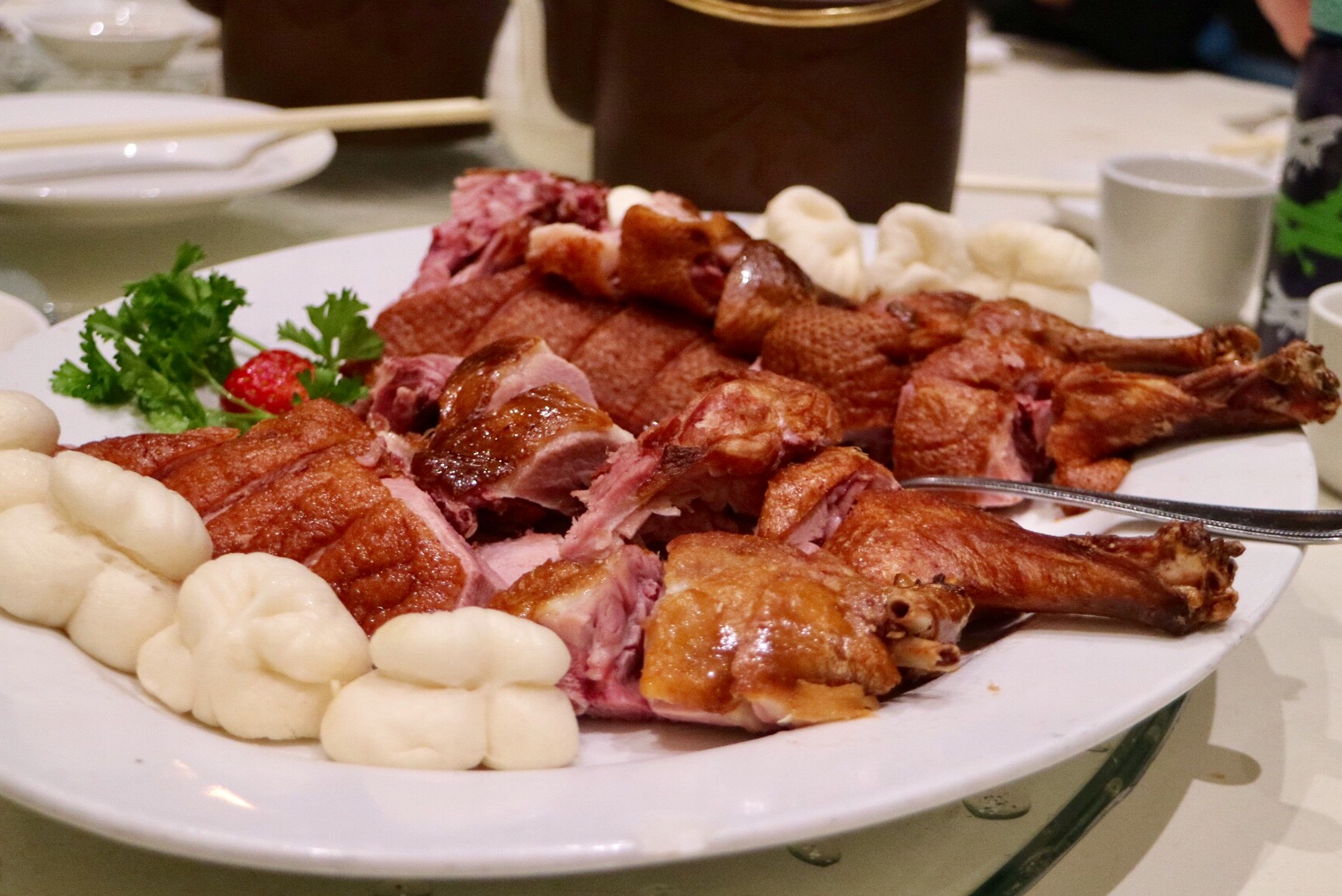 They always ordered the Fried Egg White, as there was always too much meat and this would be a lighter dish for a contrast. The Chinese name of the dish means Better Crab, as it's cooked as an imitation of crab meat. However, I was more interested in eating the perfectly cooked broccoli as my veggie fix.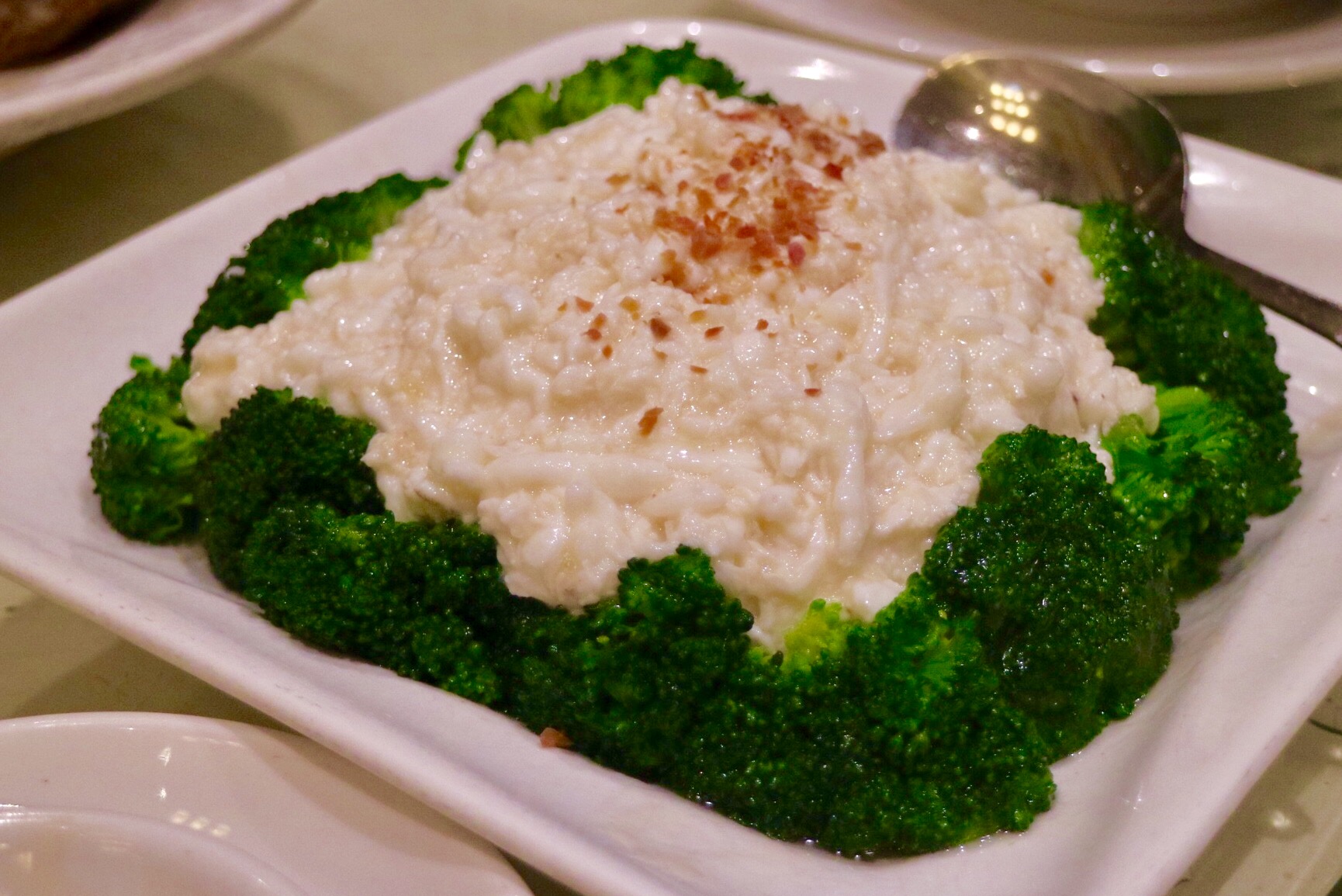 The Creamy Cabbage Tien Tsin Style was another veggie dish we ordered so that we'd feel better after eating so much meat.  This is a very technical dish as the cream sauce can't be too watery or too rich. And they have picked the hearts of Napa cabbages and carefully braised in premium broth till they reach the soft but still slightly crunchy texture.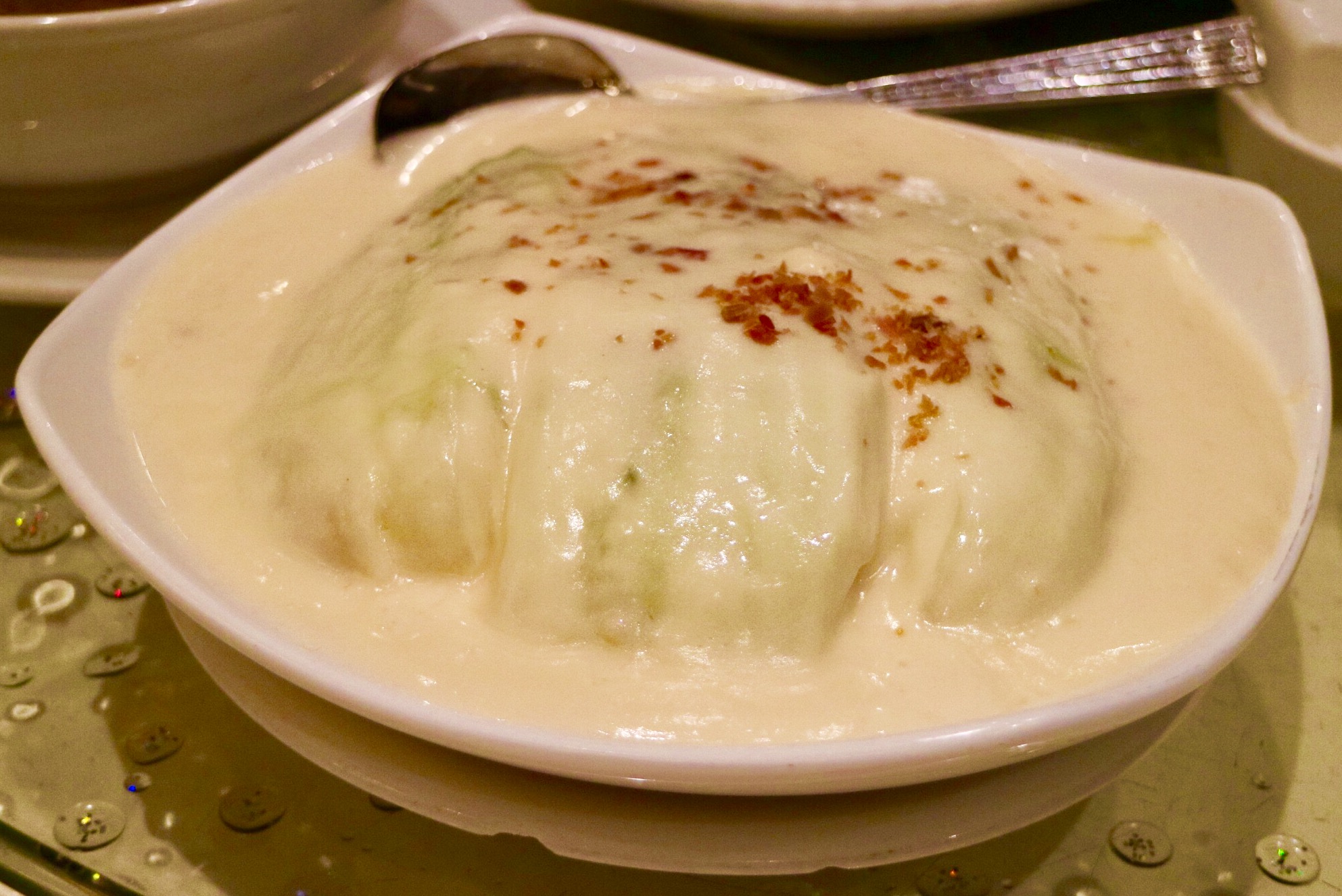 For desserts, we had the Fried Sweet Dumplings with Red Bean Filling and the Glutinous Rice Dumplings in Sweetened Rice Wine, very typical dishes you would find at any Jiangnan or Shanghai style restaurant, and concluding this incredible meal.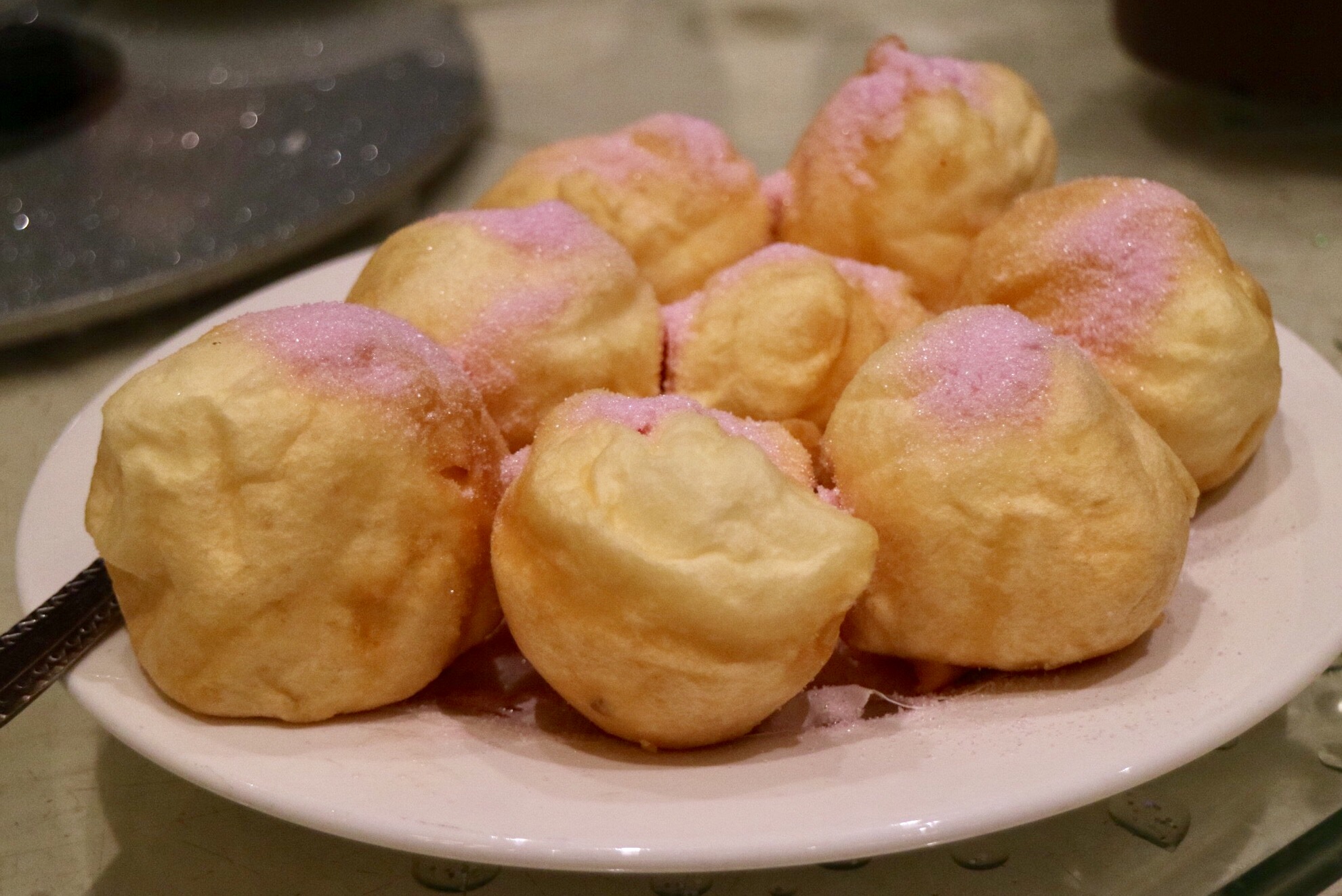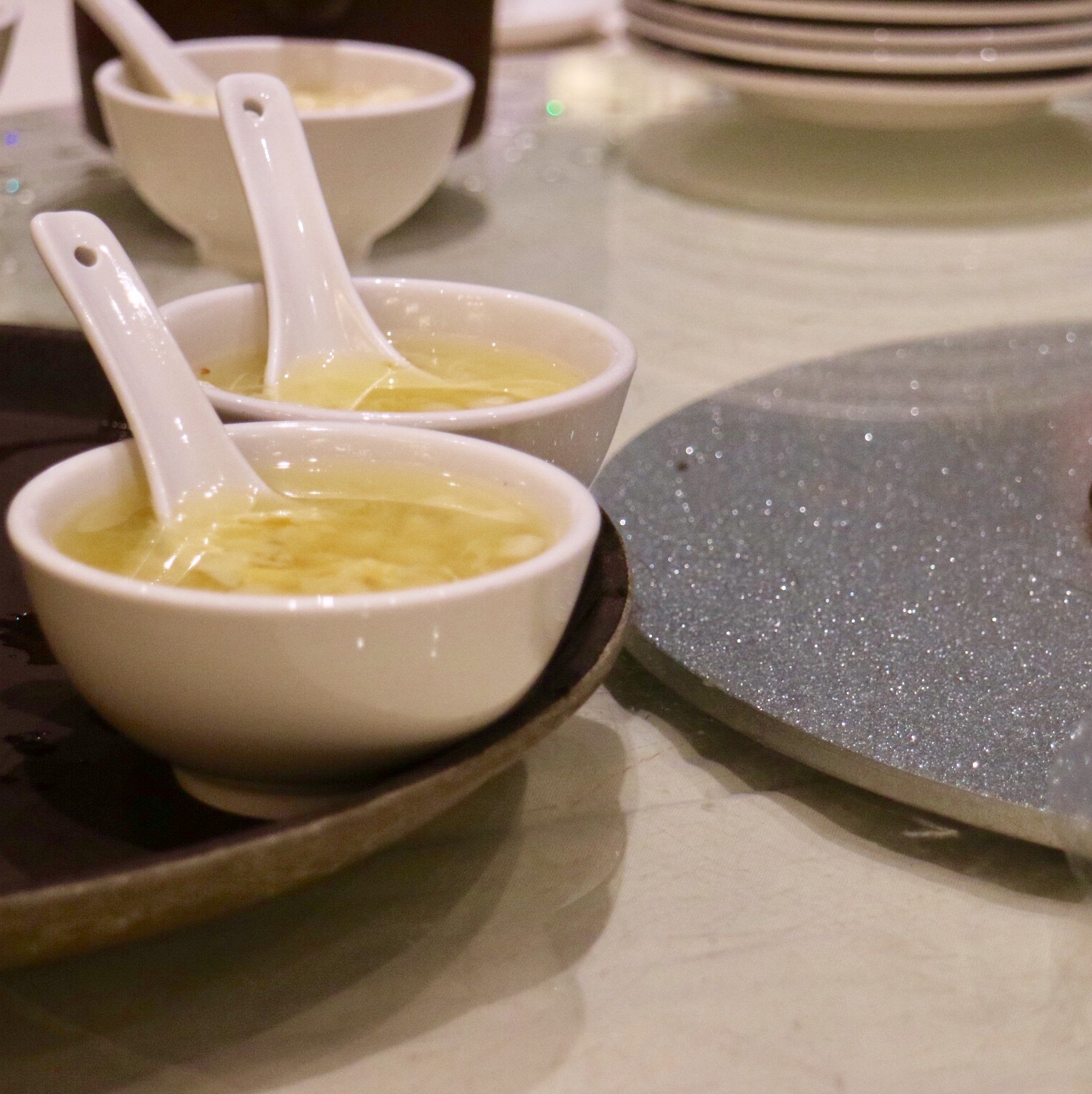 I'm looking forward to my next visit to Shanghai River. If anyone wants to form a large group to eat there, please let me know?!
More reviews:
Location: