I came to Grain Tasting Bar at the Hyatt Regency Vancouver to taste and judge their pizza creation for Vancouver's Best Pizza Challenge. Having visited here during lunch time, I think I have found a new awesome lunch spot.
Walking into the open space with elegant decor and a rustic touch of wood, we were seated at one of best tables in the house by the big tall windows, which are retractable to open for fresh air, making the tables popular on warm days. With a great view of Burrard Street and the nearby downtown landmarks, if you're a fan of the CW superhero shows such as The Flash, Supergirl and Legends of Tomorrow, you probably will find this part of the city centre very familiar.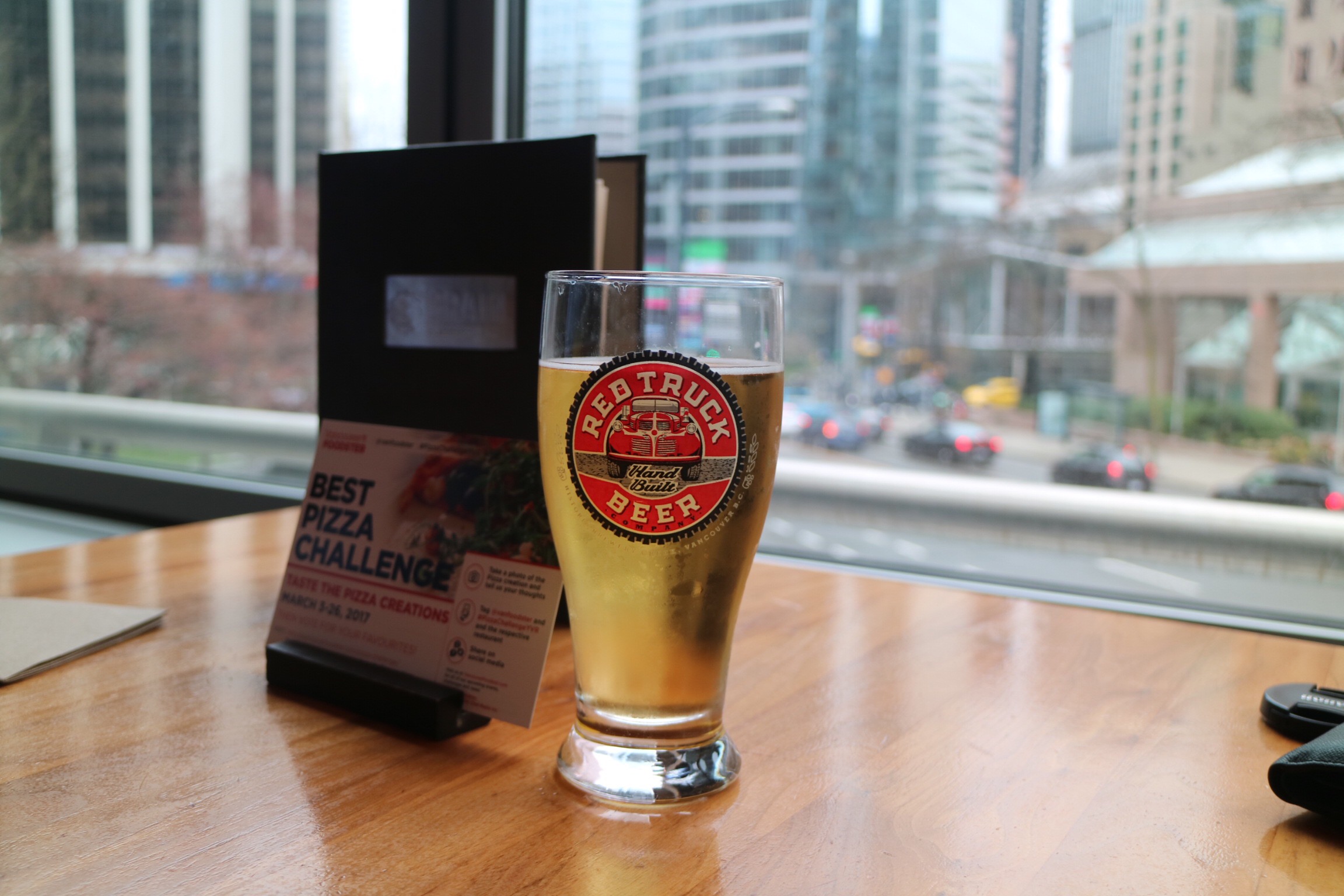 We were greeted by Executive Jeff Szombaty of the hotel himself, who is overseeing the menus of both Mosaic Grille and Grain.  He is very proud of the creations from his kitchen team, which are prepared with fresh seasonal products, including locally-farmed produce and Ocean Wise seafood.
The lunch menu is seemingly simple at Grain,  but to me, a few great dishes are all you need to have a successful menu.  Just look at the line-up at Meat & Bread every day!
The Albacore Tuna Sliders ($16) looked inviting but tasted even better. Tuna was lightly crusted with sesame seeds and perfectly seared. Fennel and apple slaw with lime aioli complement well in flavours and texture. And even the fresh brioche buns seemed so… impeccable. Easily best tuna sliders that I have ever had.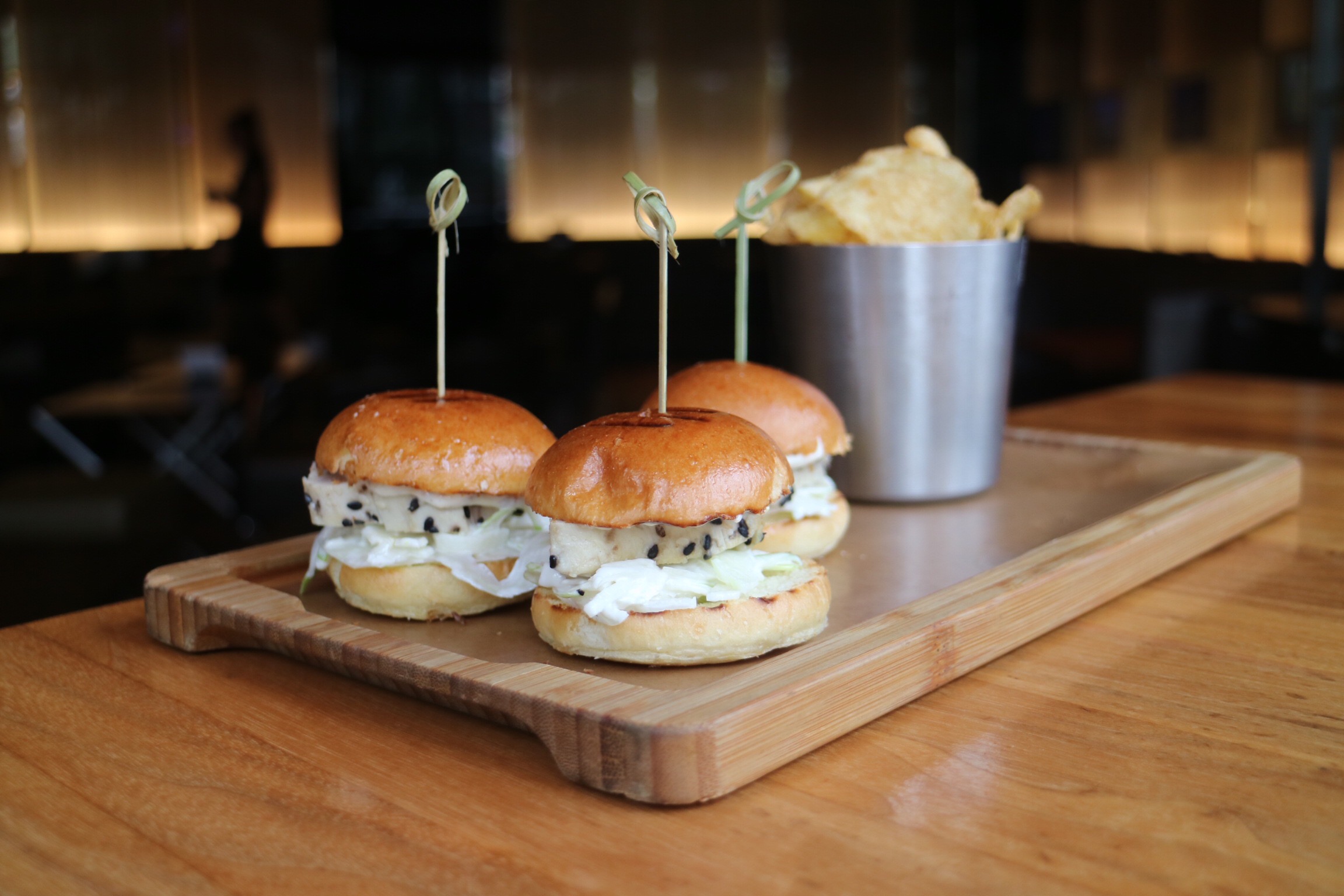 The "Luca Brasi" Pizza ($12) is their Best Pizza Challenge entry. Although it is not on their regular menu, it has captured the essence of their pizza making philosophy – simple,  rustic, boldly flavourful, and made with fresh quality ingredients.  The toppings on the crispy thin crust – house smoked mozzarella, San Marzano tomato, Italian fennel sausage, roasted onion, broccoli rabe and aged balsamico – all boast a combination of incredible flavours. You can also find the following pizzas on their all-day menu: Artichoke & Spinach, Buffalo Mozz, Proscuitto and BBQ Chicken.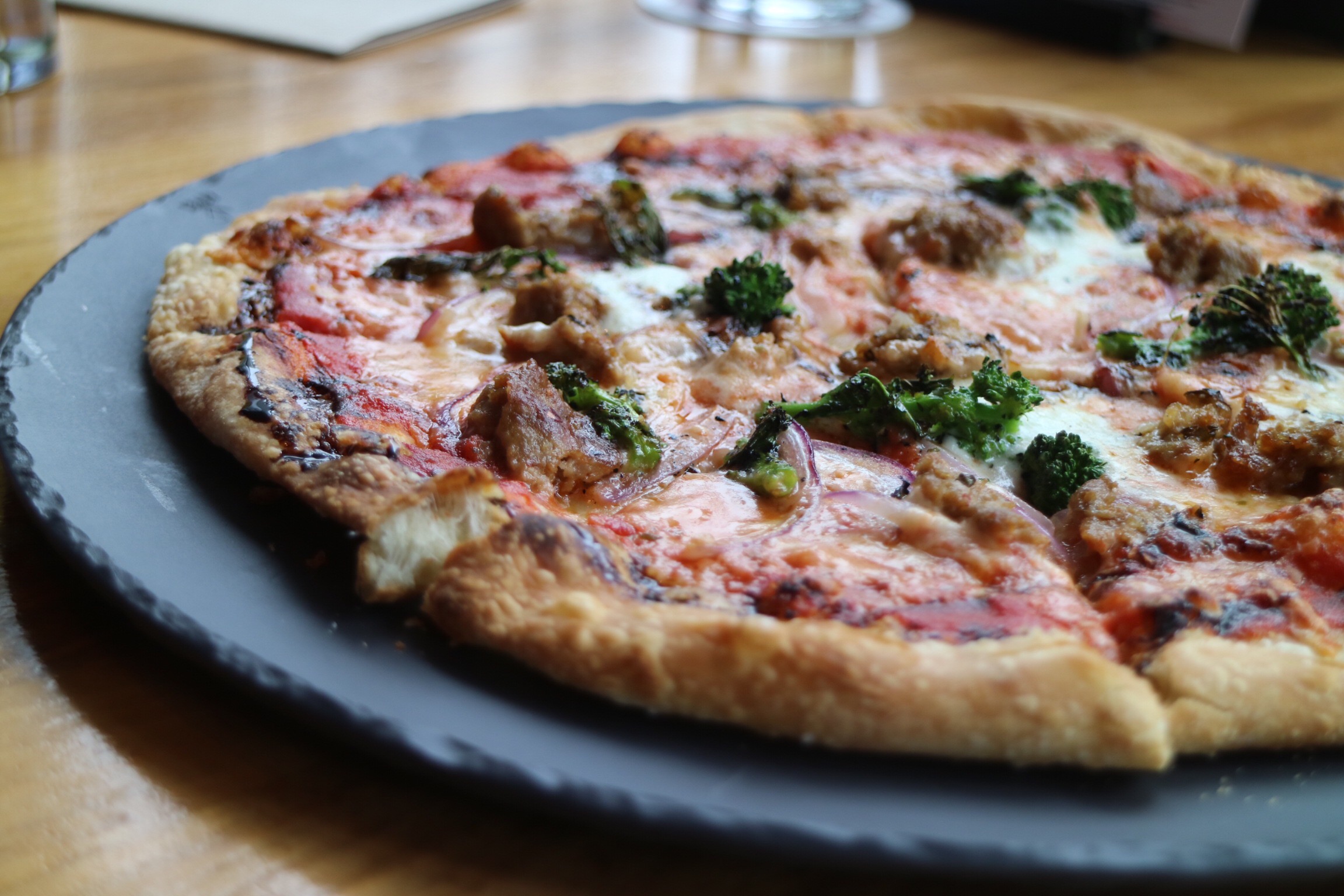 Overall
Grain Tasting Bar has impressed me as a premium lunch spot in the heart of Downtown Vancouver.  The food is simple but beautifully prepared with local seasonal ingredients. The Tuna Sliders are highly recommended, as they are some of the best that I have ever tasted. I'm looking forward to coming back here for the cocktails on their extensive bar menu. And I will make sure to grab one of the tables by the window, where I can get an amazing view of the city centre.
Website and menu:
More reviews:
Location:
* Food and beverages tasted in this post were complimentary. Opinions are on the reviewer's own.