A little under the weather, I was looking for a bowl of hot noodle soup. The first idea that came to me was Shang Noodle House, a place that I walk by all the time, often captivated by their enormous poster, an image of a luscious looking noodle soup with 7 types of mushroom.
It was past 2pm, and it was pretty quiet at the restaurant. When I was about to order the mushroom noodle soup, I decided to change my mind after I saw the Chef's special,  Iberian Pork Ramen served in a Lobster Bisque – for only $10.88. And Here is the description…
The Iberian pig ranged freely in oak forest and fed mainly on acorns. The distinctive texture and taste on its meat its perfectly complemented by our lobster bisque.
I was totally sold!
When the noodle soup came, I could instantly smelled the creamy lobster bisque. I was surprised to see the piece of pork chop sliced and served on a separate small plate. There are nice char marks on the pork chop but it was also very oily. I felt like I was served 2 different dishes at the same time.
The pork was GOOD! It was sweet and tasty, clearly not from the seasoning but from the fresh quality pork itself. Mmm.. Maybe they should feed all the farm animals acorns?
The lobster bisque tasted just as rich as it smelled. The noodles were thin but slightly chewy – just the way I like it.
However when eaten together, the 2 strong flavours did not complement each other at all .  It was such a beautiful piece of meat, but poorly treated with juice and grease all wasted dripping all over the plate. If I were allowed to reconstruct this meal, I would just serve the plain lobster bisque as a first course, and for the main – a delicious pork chop served on noodle with some vegetables.
Haha I'm such a geek.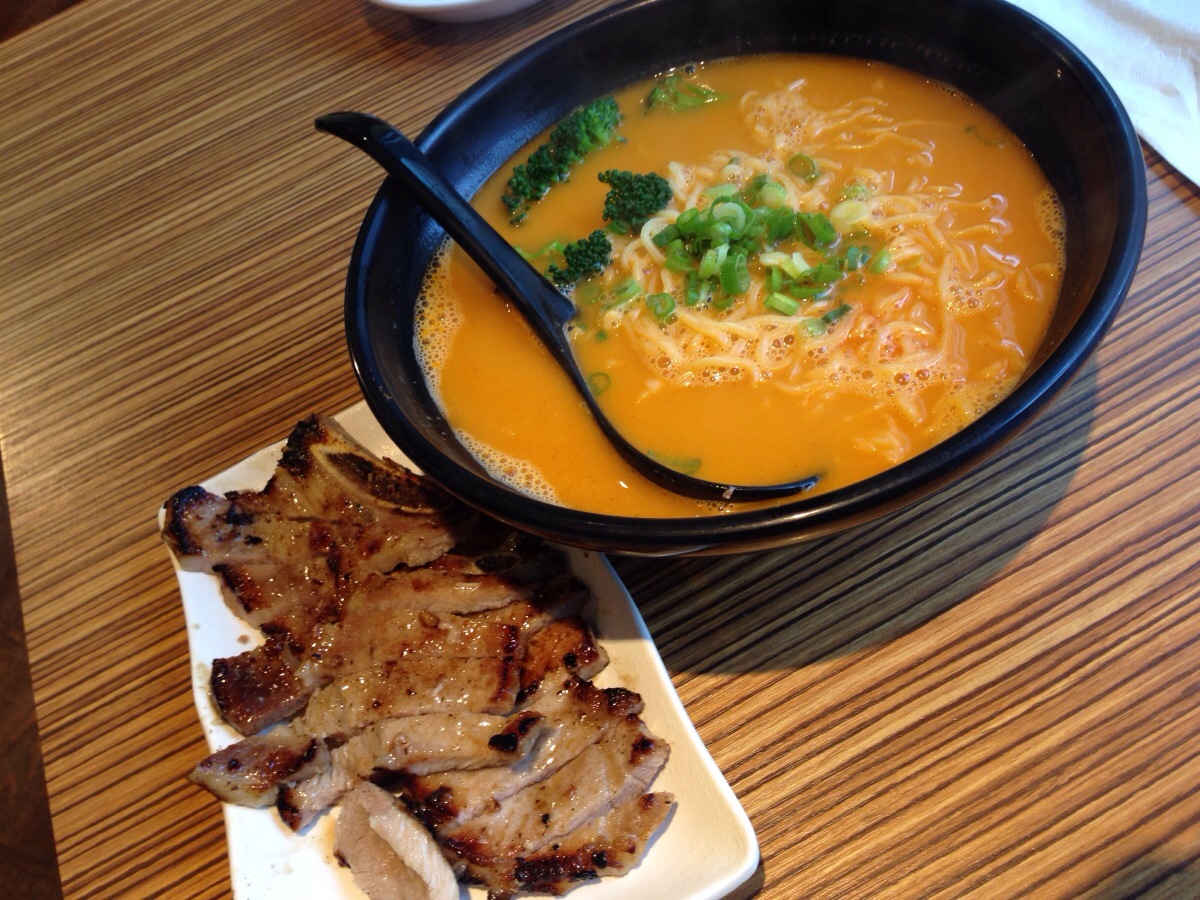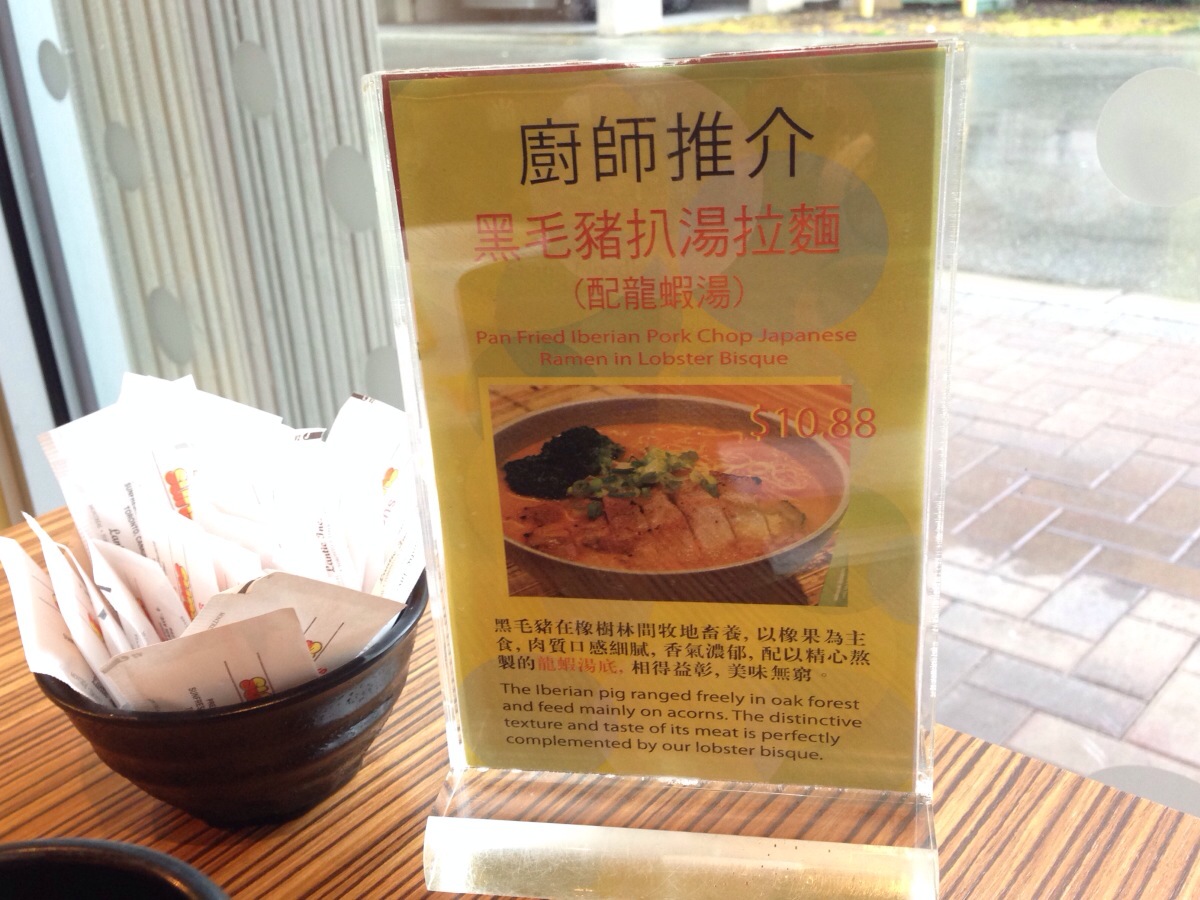 Before my noodle came. I spent a little bit time studying their menu.  As it is called a Noodle House, this place has a lot of Hong Kong style cafe features, offering different specials, combination, and add-ons for sides, deserts or drinks.  Sometimes having way too many options could be quite confusing to new customers that are not familiar with the system!
However one special really caught my attention – all day happy hour with all bottled beers $3.00!! It is hard to imagine spending happy hour at a Chinese noodle house, but it does sound pretty attractive.
I was also given a 10% discount card after I paid. Hmm…. Another trick to lure me back huh?
People here surely know how to cook and work with good ingredients, but unfortunately they trap themselves in this hong kong style cafe mentality. What a shame!
Website:
http://www.shangnoodlehouse.com
Map and other reviews: