We arrived at Miku just before noon. The waterfront restaurant was fully packed within minutes. Seated by the bar, we were in the middle of a spacious dining room of modern decor, with Japanese inspired details such as those lovely painted koi flowing all over the ceiling beams.
Each sushi lunch set comes with a miso soup, the traditional and effective way to warm up those little tastebuds with savouriness and umami.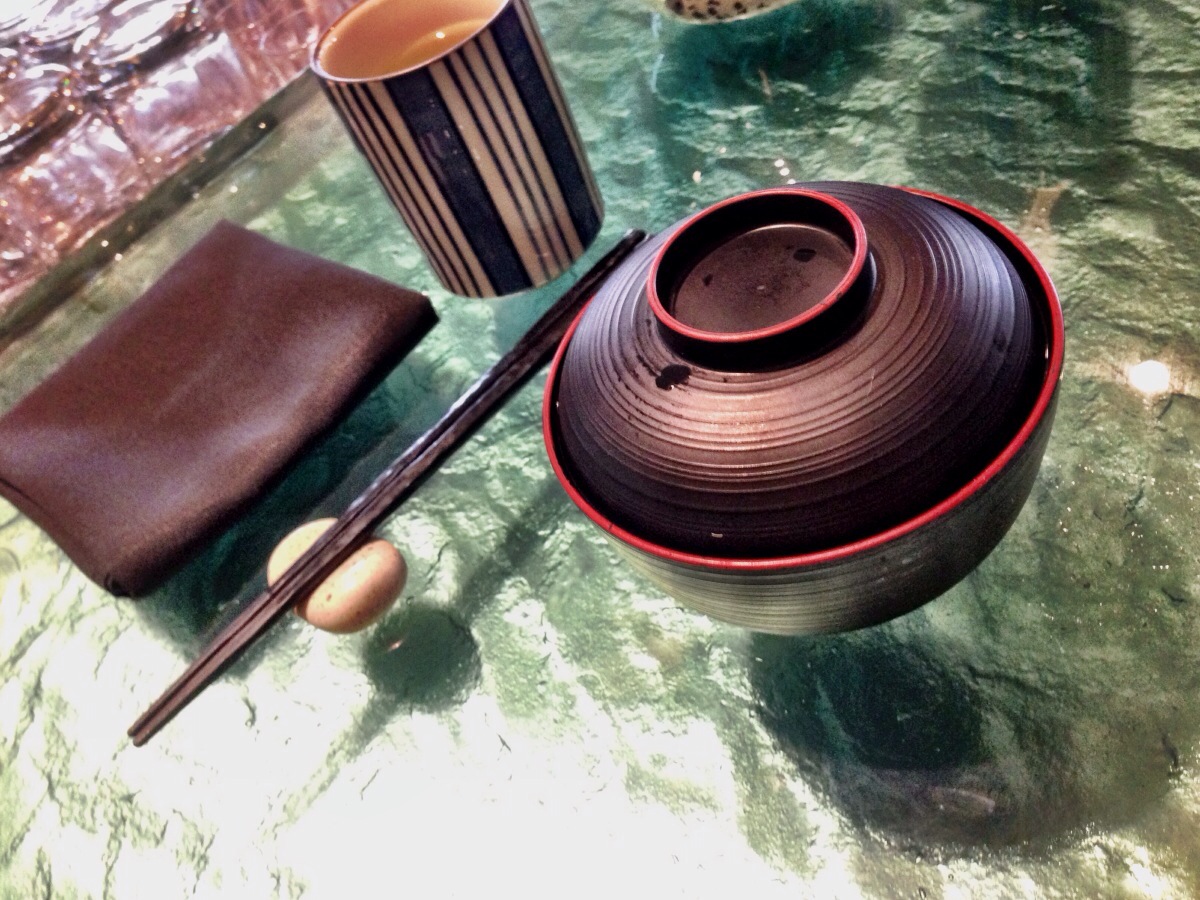 Yvette's Aburi Nigiri Set ($20) is their signature dish. The slightly torched exterior provides a mild char flavour just enough to enhance the freshness of the seafood. Every single detail such as a slice of jalapeño or a drop of tobiko mayo is a delicious touch to the piece of nigiri.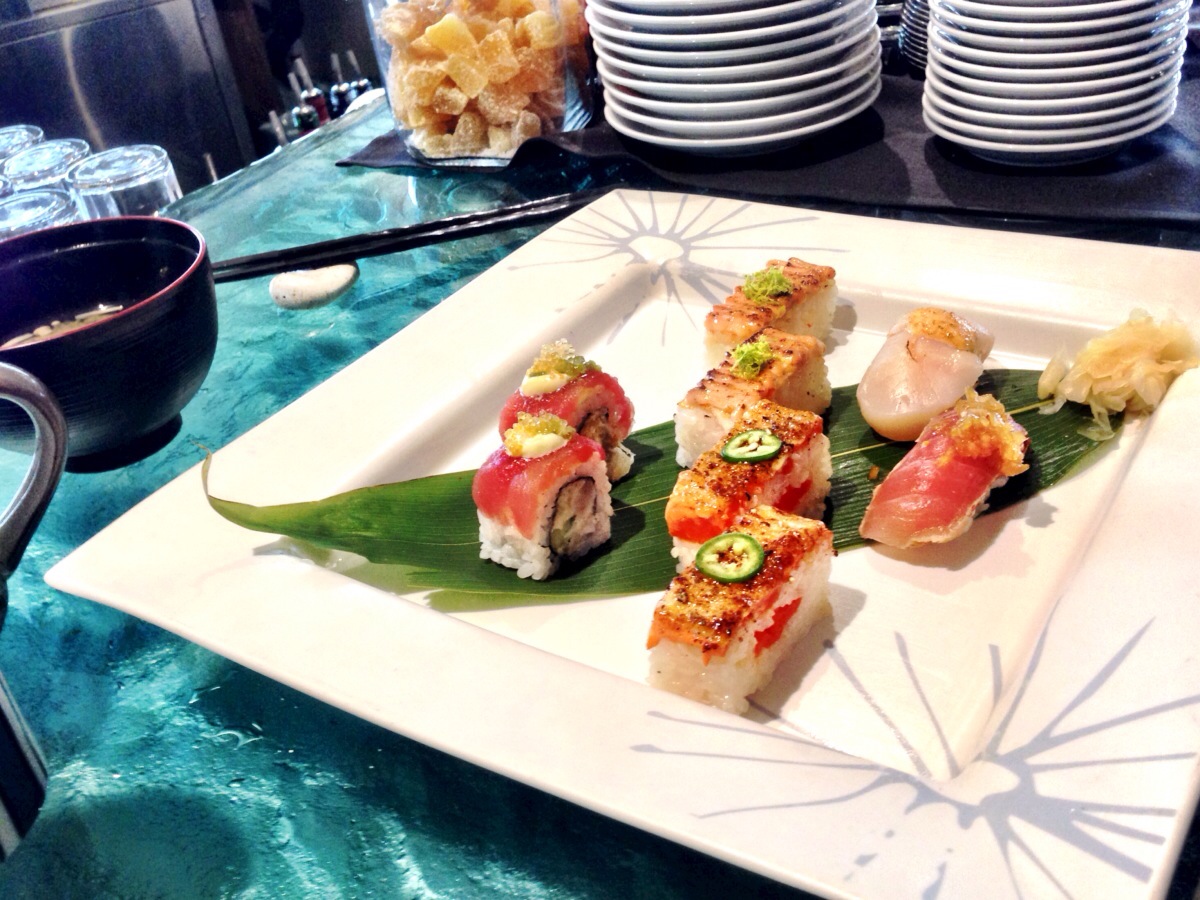 I was captivated by a visually stunning Aburi Chirashi Tart ($21) – a layered tower of rice, spicy tuna mousse, avocado, and Aburi salmon, topped with prawn, tobiko, and ikrua. The artistic arrangement of vibrant colours is breath taking. I had to take an extra moment for the aesthetic admiration it well deserved. Digging in, the char flavour from blowtorching and hints of spiciness came through,but subtle enough to let the fresh seafood ingredients shine. The textures were, mostly soft but some layers were even softer, leaving quite a pleasurable result.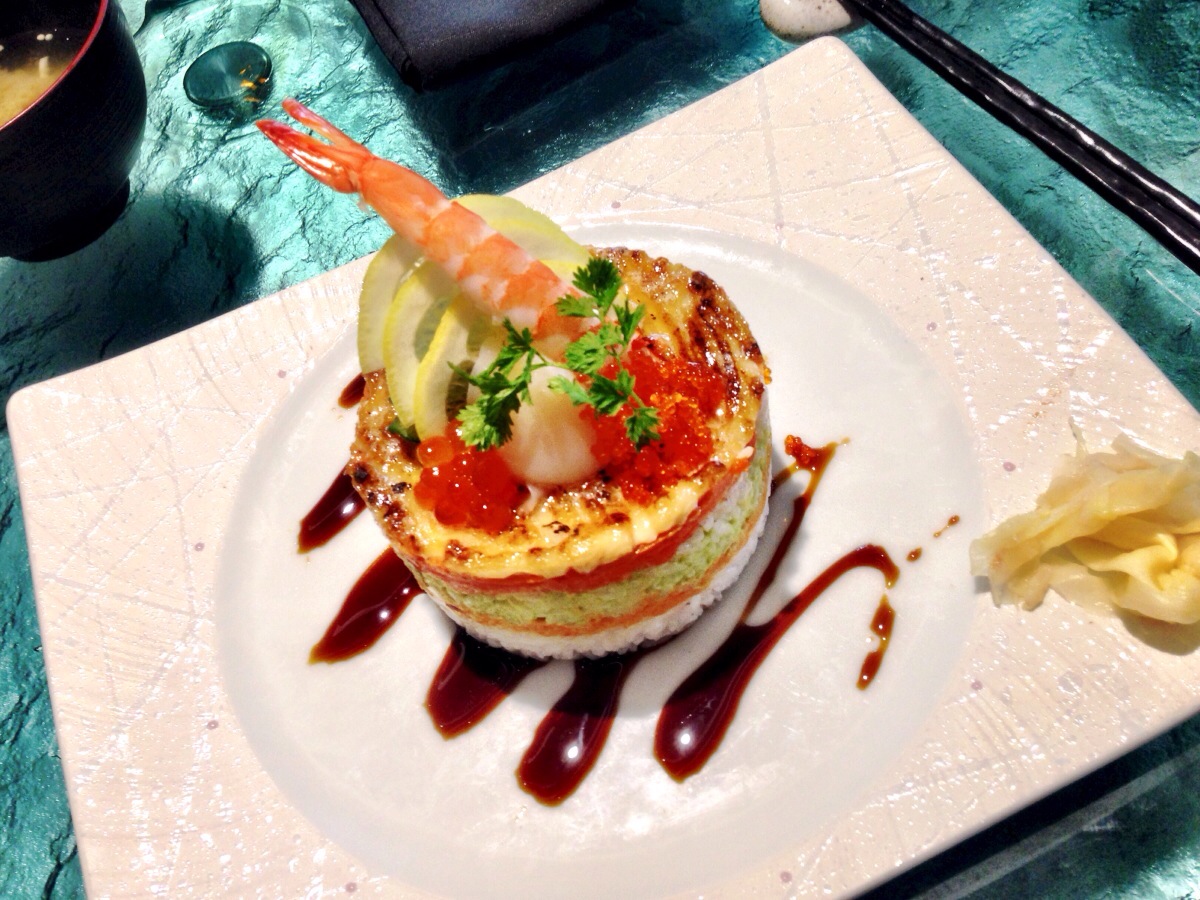 The service was also impeccable from a happy and energetic staff, which contributed to an exquisite fine dining experience with the true spirit of pan pacific cuisine.
Website:
Map and other reviews: