The Sandbar is known for its unique outdoor patio on Granville Island, where is right under the Granville bridge. Diners get to enjoy the beautiful views of False Creek and Downtown Vancouver with the mental structure underneath the bridge as the backdrop, making the waterfront dining experience rather exclusive. As Spring has arrived after a long winter, we are ready for a fun patio time!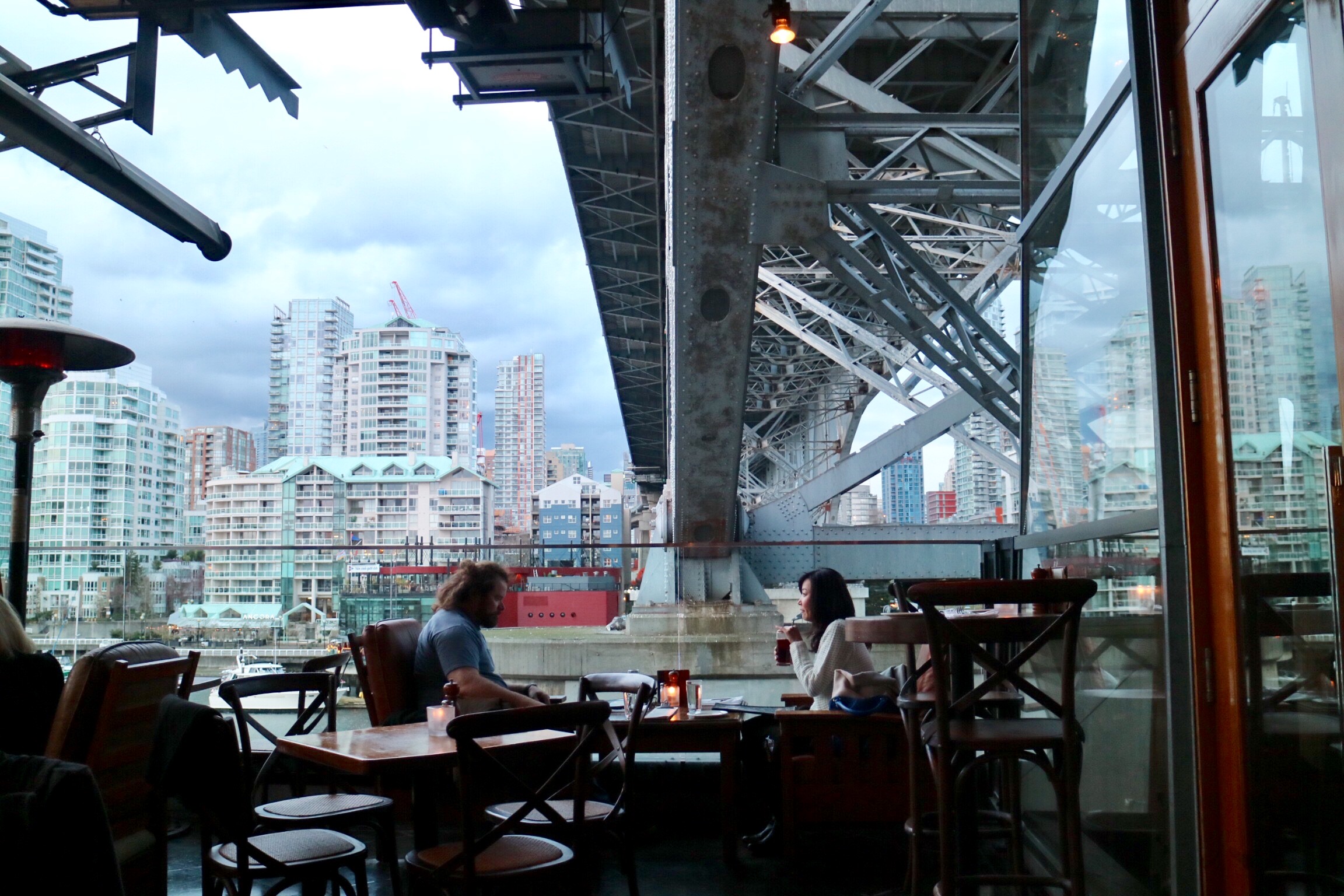 There was a waitlist due to the popularity of the patio seating, we sat down at the bar while we were waiting for our table. I bought us a round of my favourite cocktail – the Hendrick's and Soda with Cucumber ($8.75). This simple drink is all about the exquisite quality of Hendrick's Gin, the famous cucumber infused liquor that tastes so clean and elegant.
It didn't' take very long before our patio table was ready. It was quite warm and lovely being outside!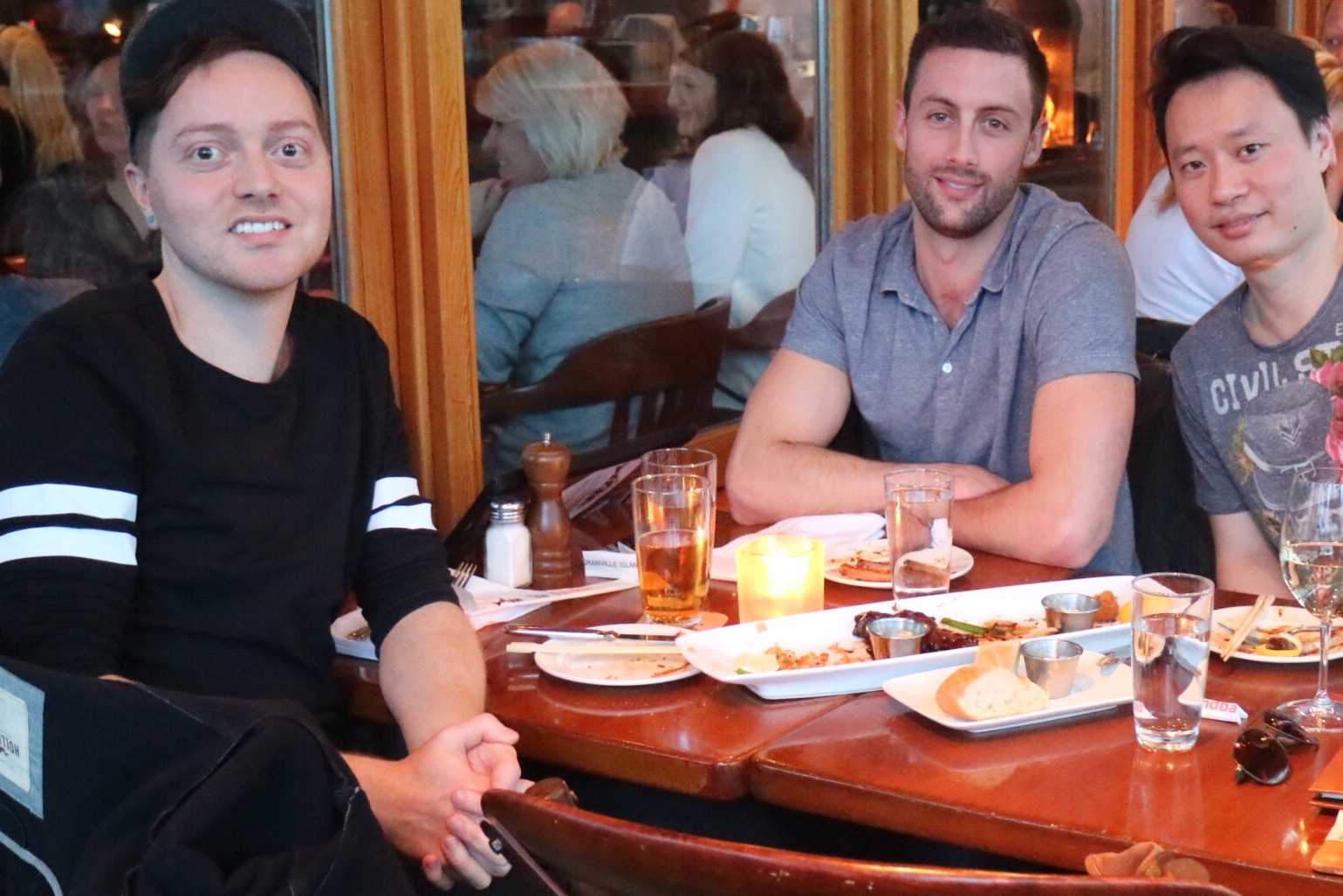 I switched to my favourite cocktail the French 75 ($8.50), made with gin and sparkling wine,  as my friends ordered the House White Wine ($7.50) and the Granville Island Lager ($6.50). The alcoholic drinks here seem to reasonably priced.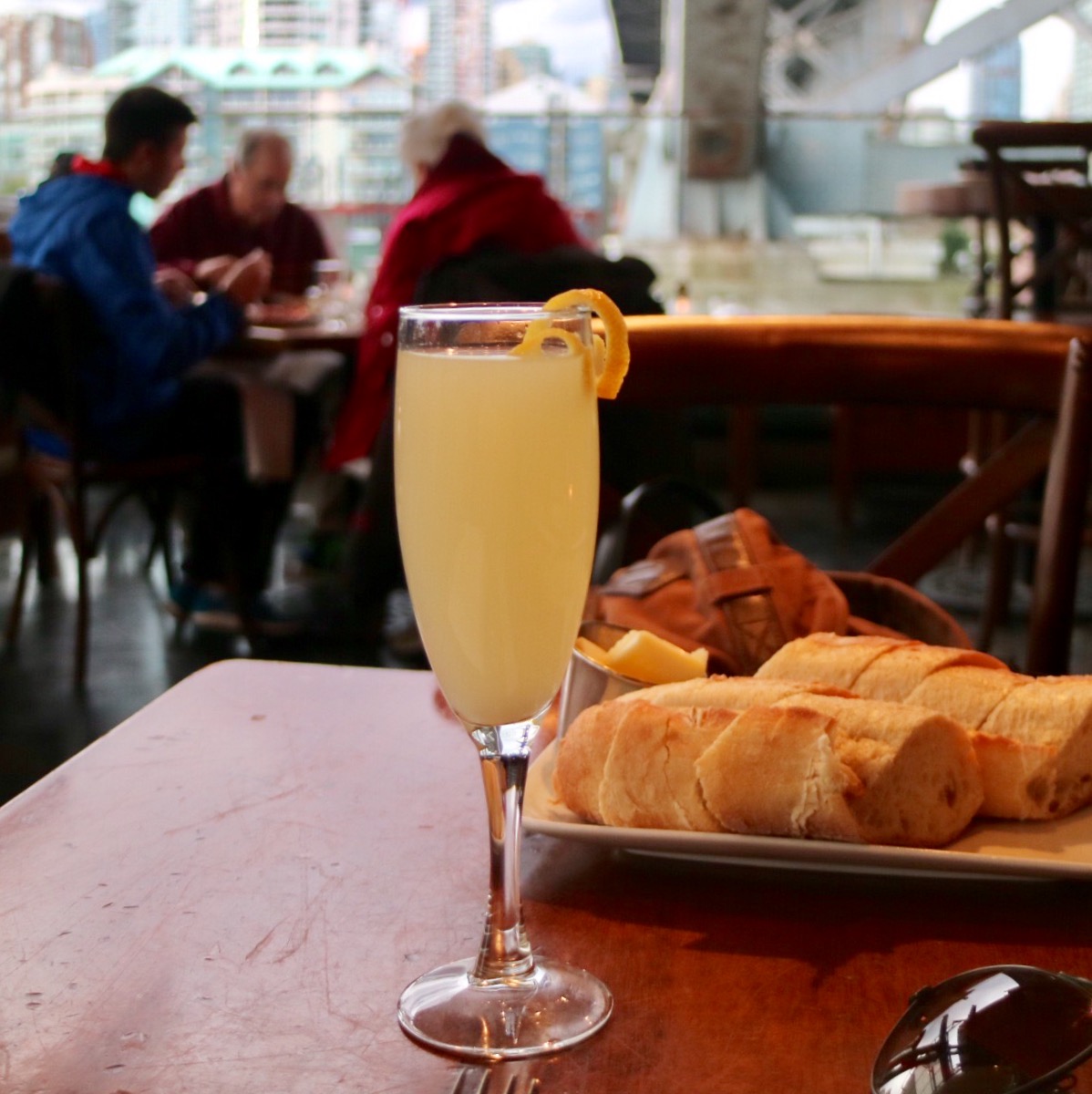 We weren't too hungry yet so we just ordered the Dragon Boat Platter ($39), featuring 4 of their most popular appetisers, the Wok Squid, the BBQ Ribs, the Broccolini, and the Fried Oysters. Everything on the platter was incredibly palatable. The seafood was so fresh here and tasted even better with that light and crispy breading. The BBQ Ribs were fall-off-the-bone tender and the broccolini was green and crunchy.
I did visit here before for dinner but it was quite a few years ago.  It seems that the quality of food and services have remained the same. Rather impressed with the appies, I would love to come back here to try their new dinner dishes, especially the seafood ones.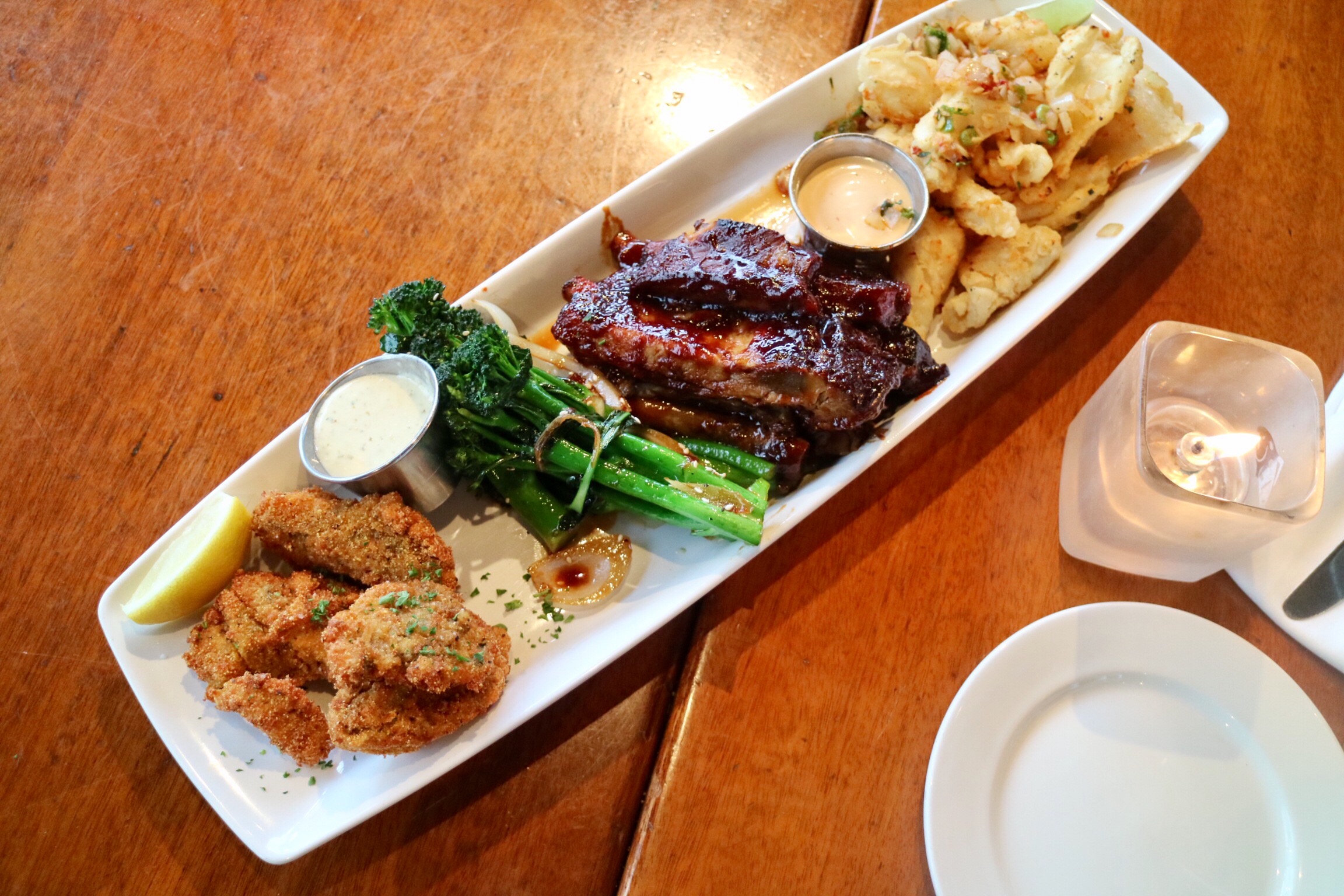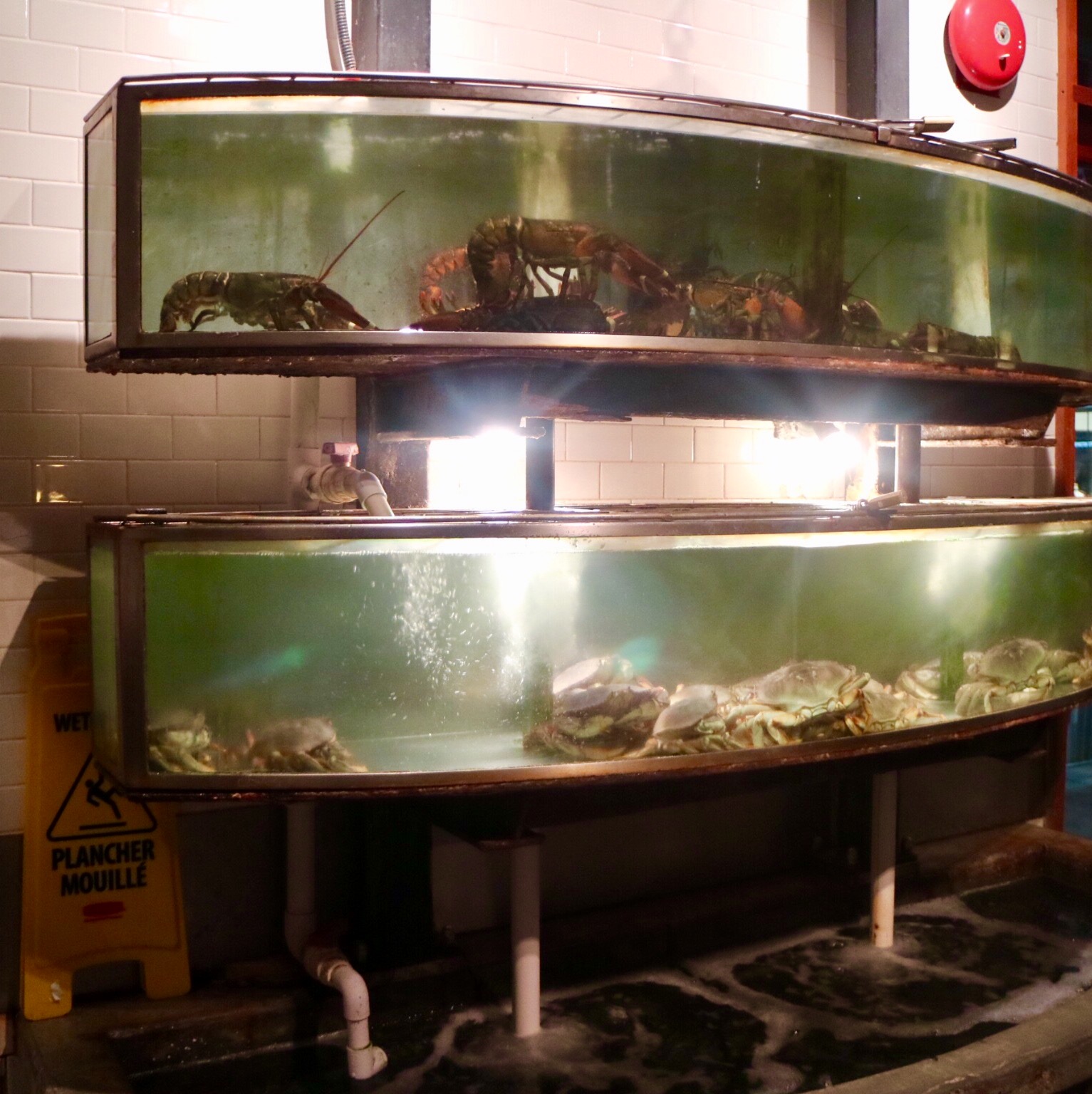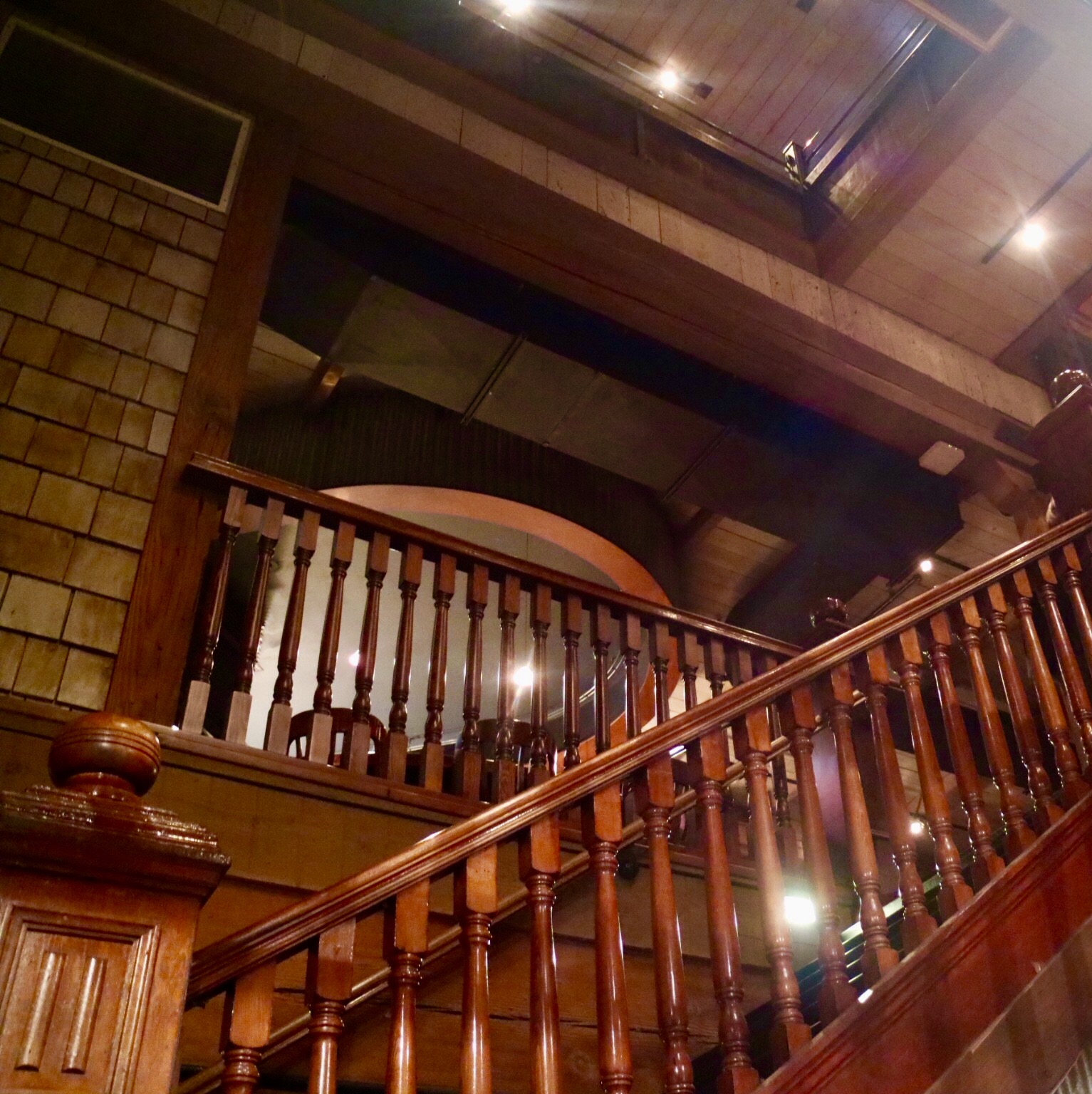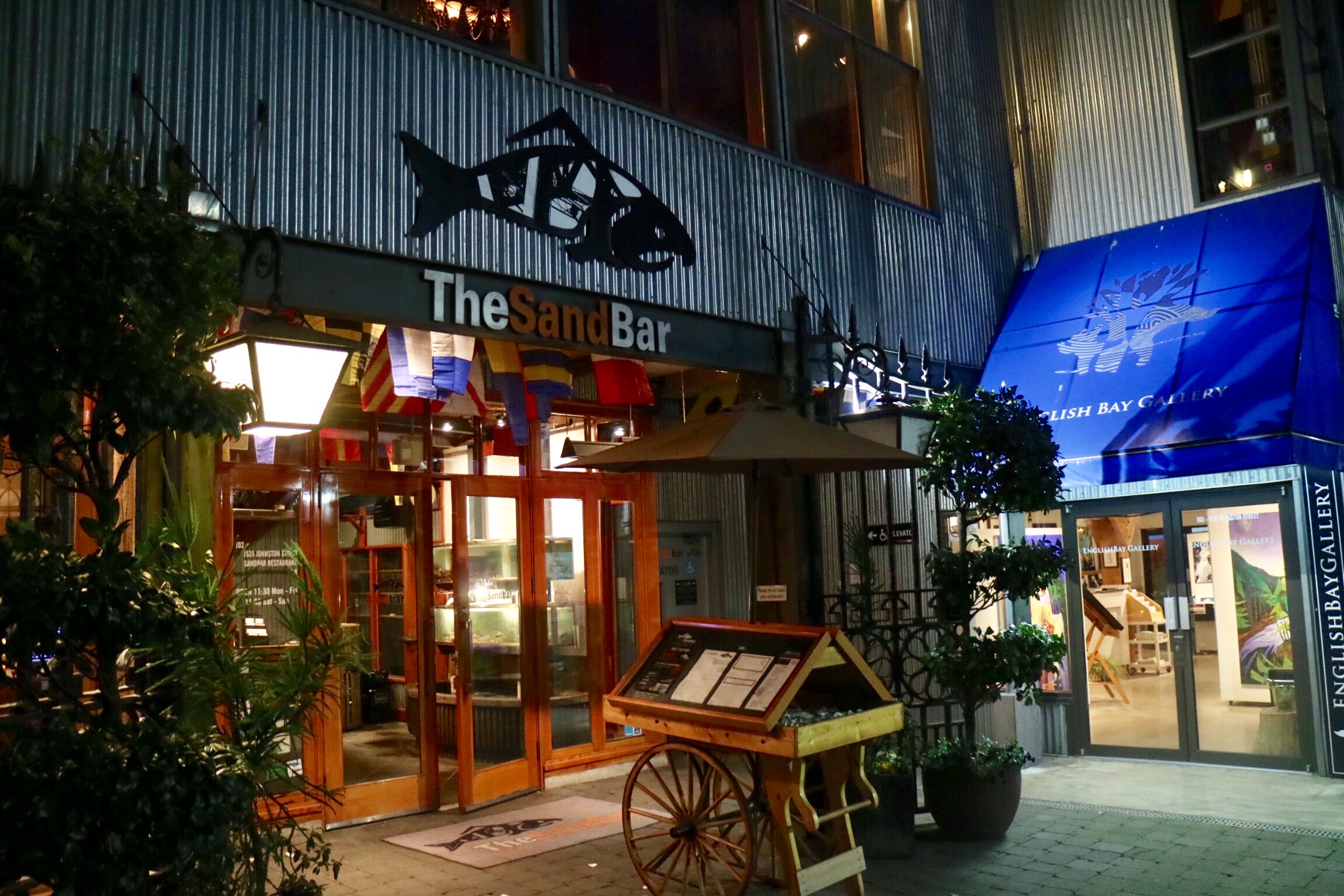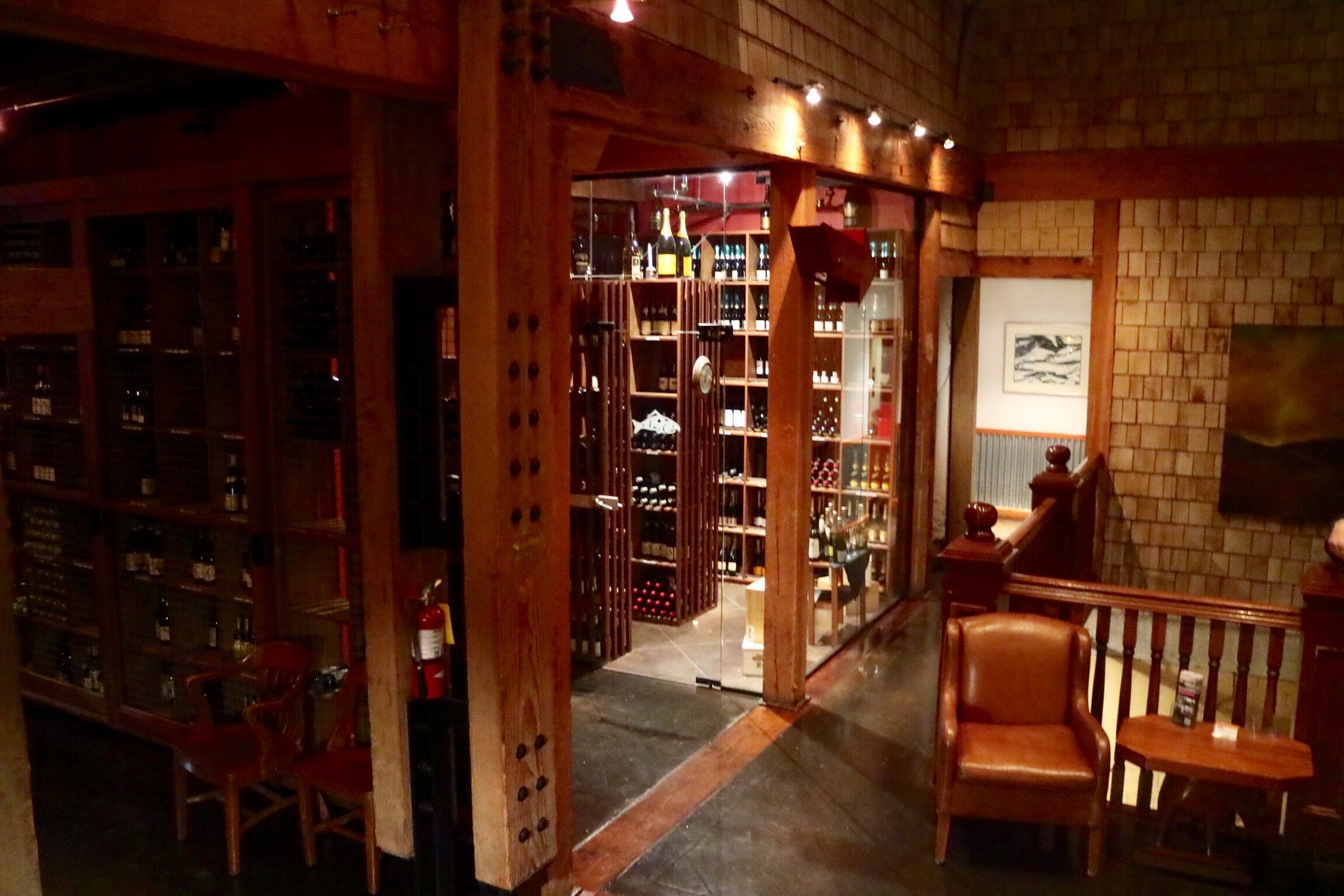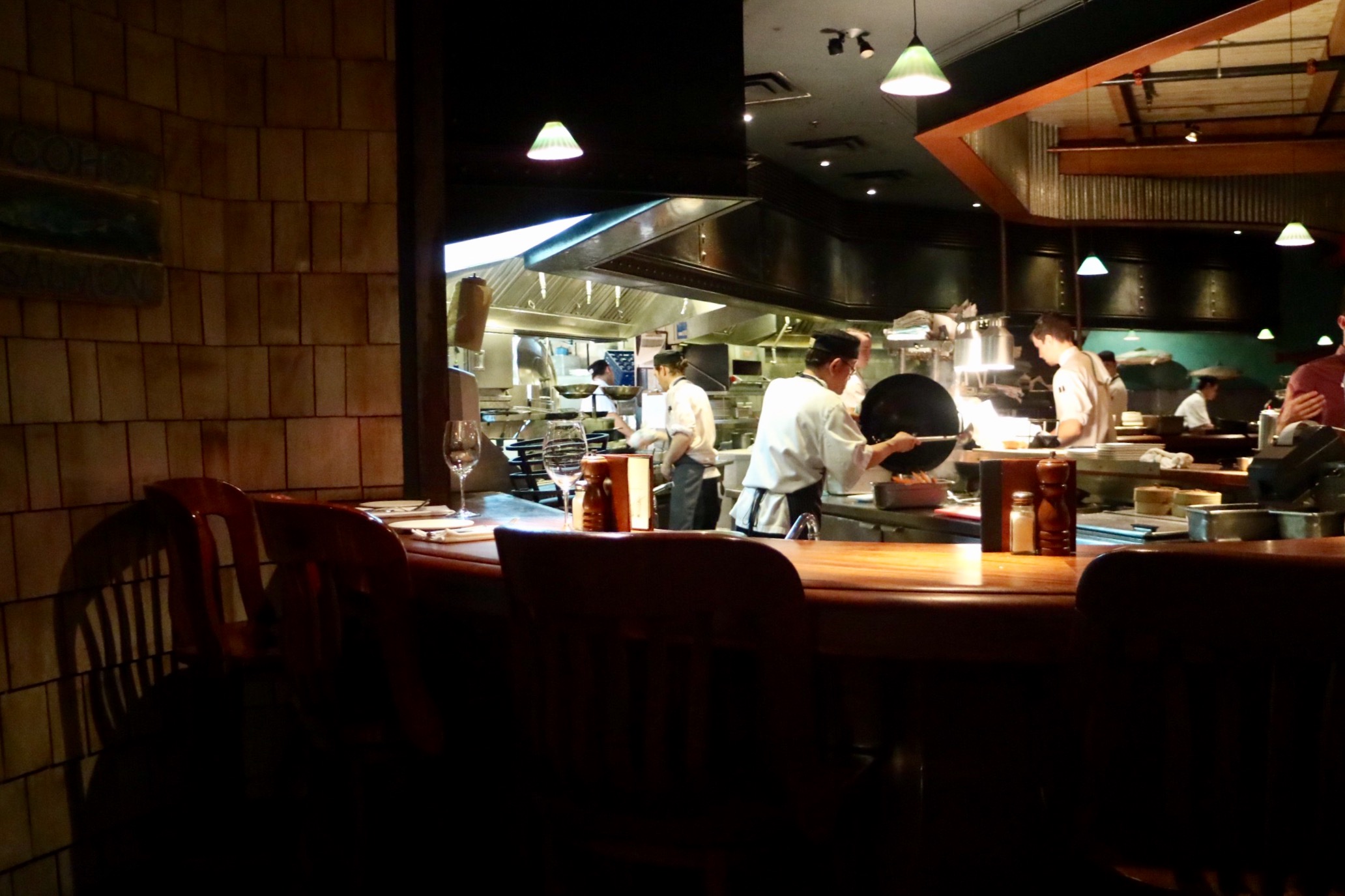 Website and menu:
More reviews:
Location: