Royal Thai Dessert Class
Today as a proud representative of the media, I attended a private event, "Thai Dessert Cooking Class",  hosted by the Royal Thai Consulate-General in Vancouver, and taken place at the Canadian School of Natural Nutrition.
We learned about the authentic Royal Thai "Thong" >Dessert and went over three recipes with Asst. Prof. Nanoln Dangsungwal and Mr. Sakarin Hongrattanavorakit from renowned Culinary Arts School in Bangkok, Rajamangala University of Technology Phra Nakhon.
And this event has provided a glimpse of one of the most highly anticipated events in the city, the 4th Annual Thai Festival in Vancouver (July 22 – July 23).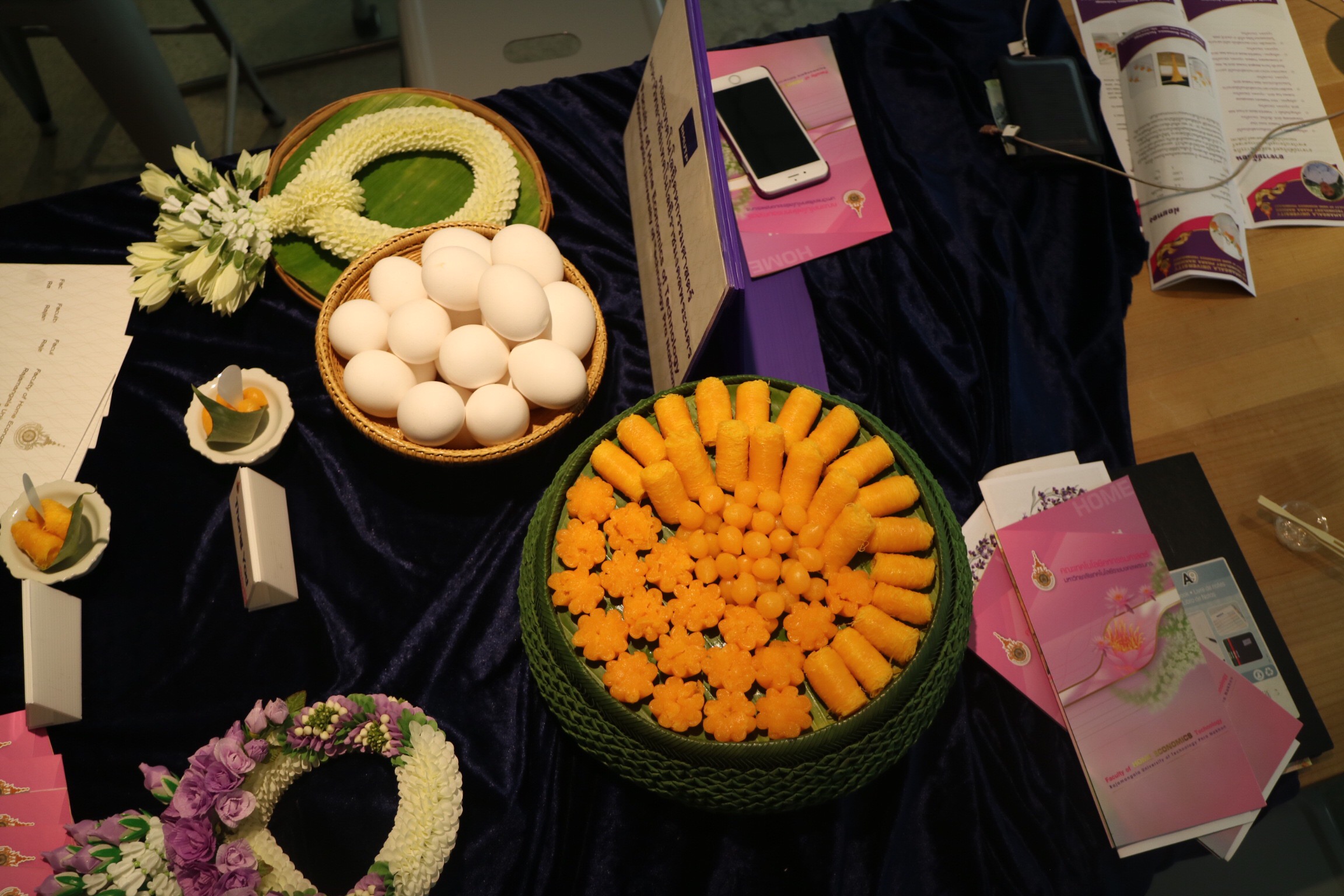 The recipes are:
Thong Yod
Foi Thong, and
Thong Yip
In Thailand, "Thong" means gold or the color of gold, which the colour of the royalty. We felt very honored to be treated with this royal dessert as special guests. Besides this beautiful dessert,  more demonstrations on other exquisite dishes are going to be presented at the Thai Festival.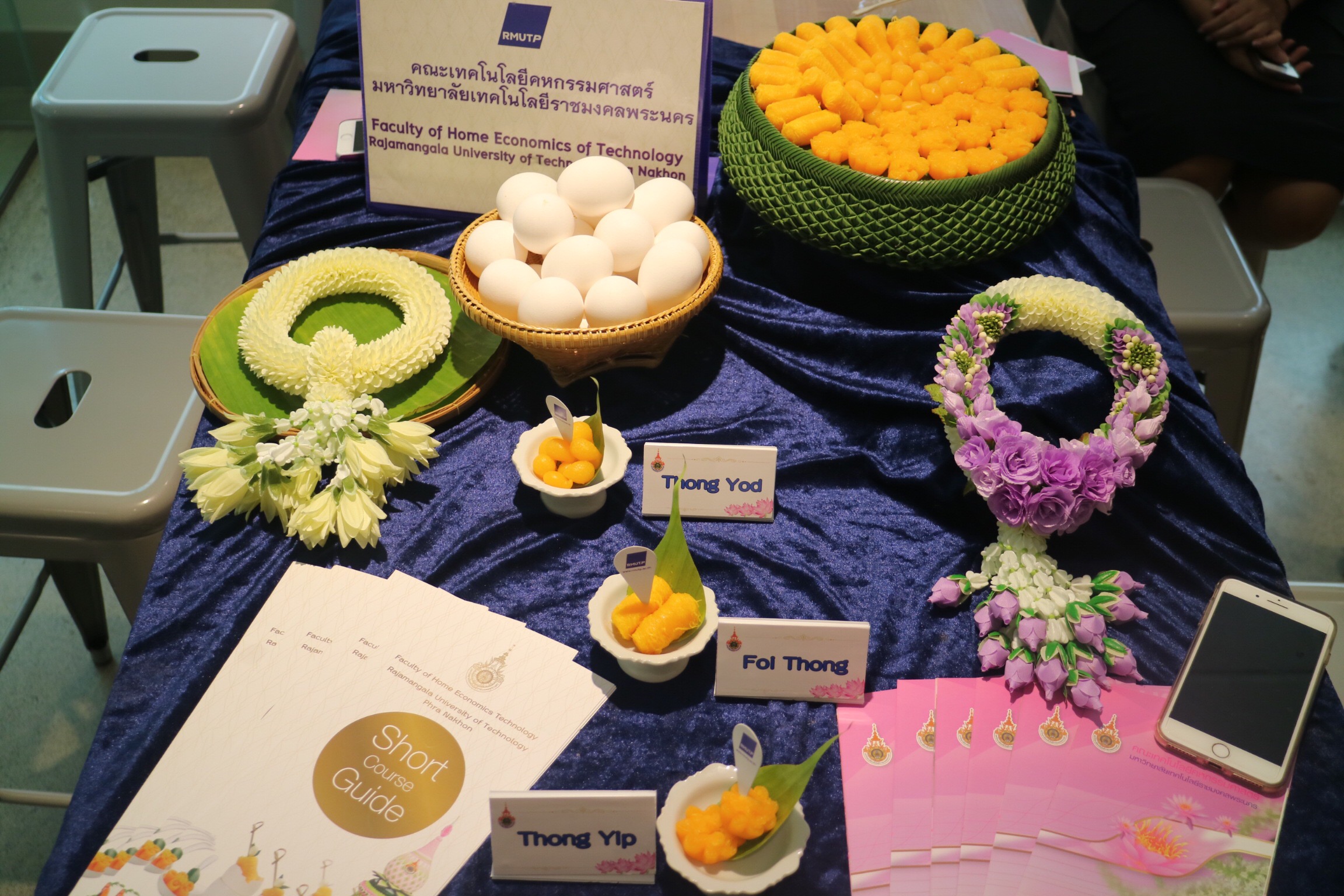 Professor Dangsungwal is rolling a Foi Thong.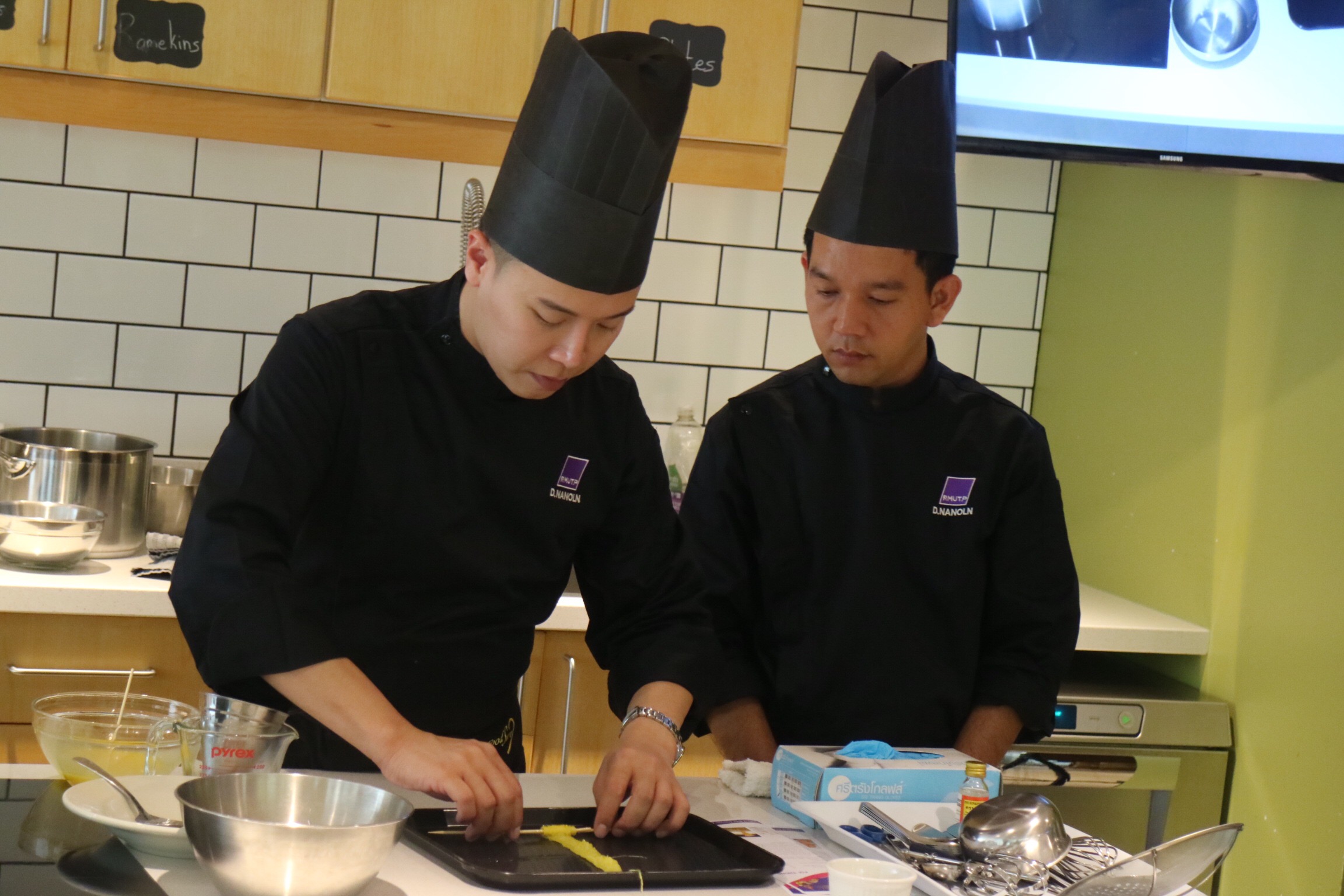 Hey, look! It's me who gets to learn how to cook a proper Foi Thong!
First I drizzle the egg yolk and flour mixture to form threads in boiling sugar syrup.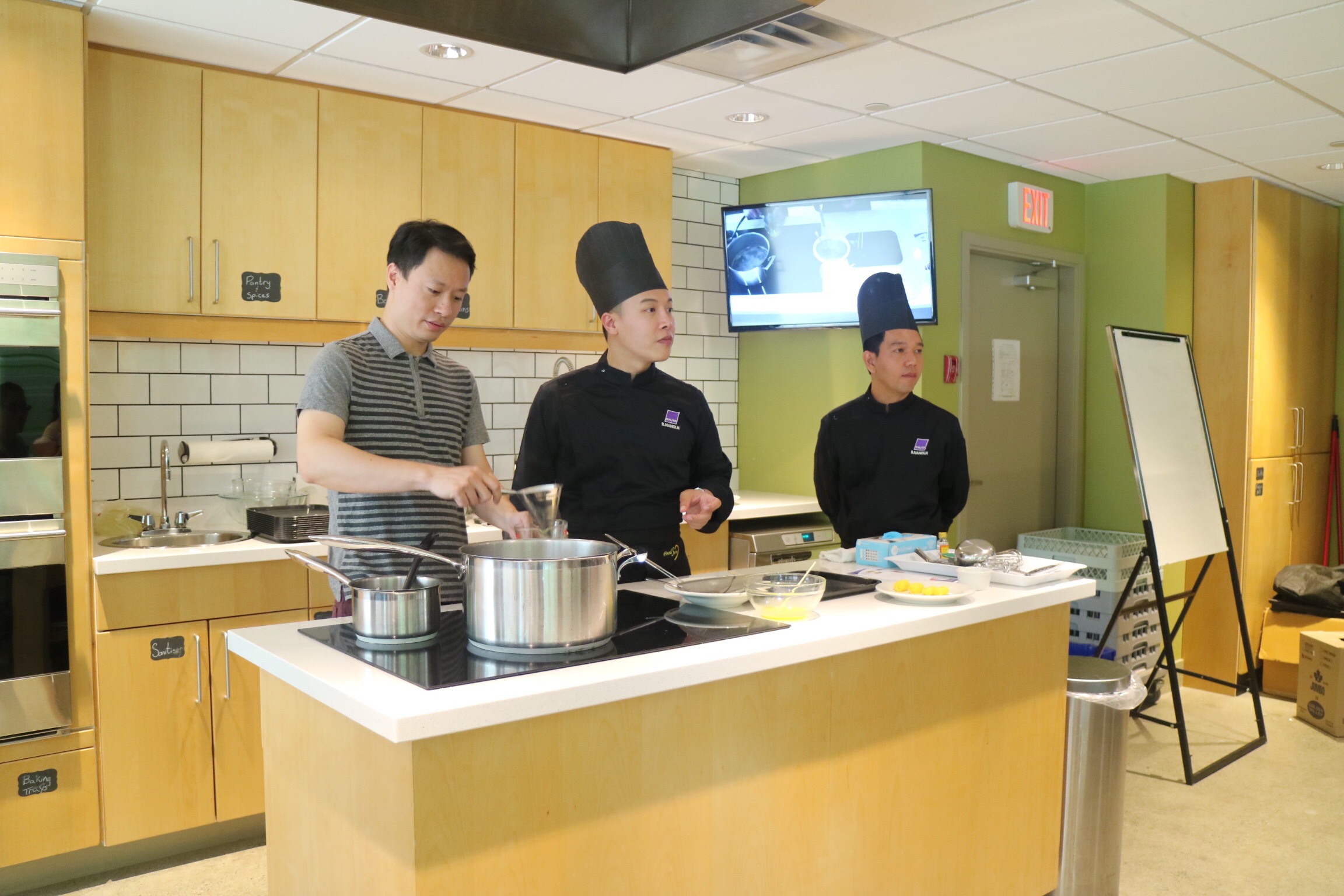 Then I roll the threads into a cocoon-like sweet ball.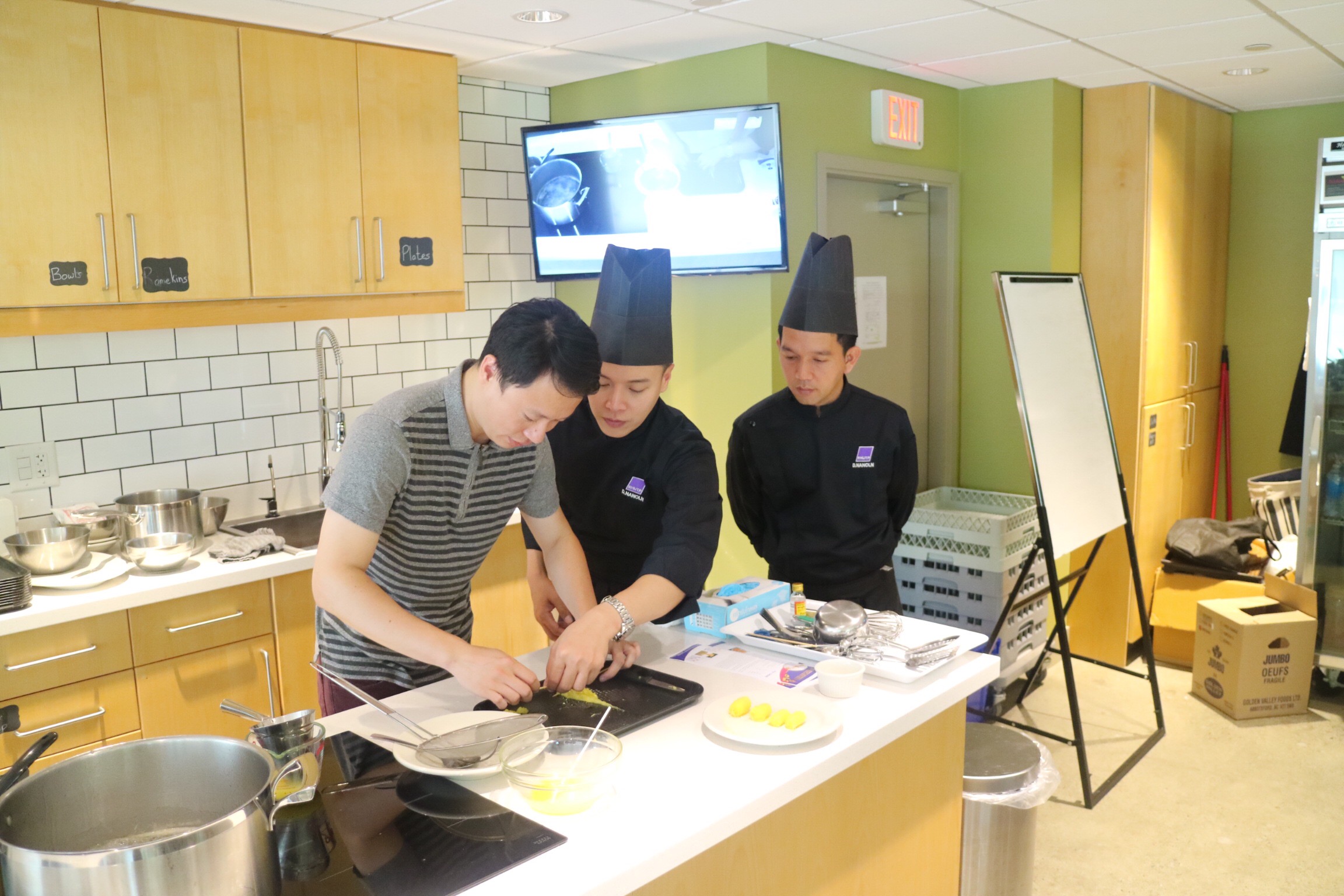 Tada!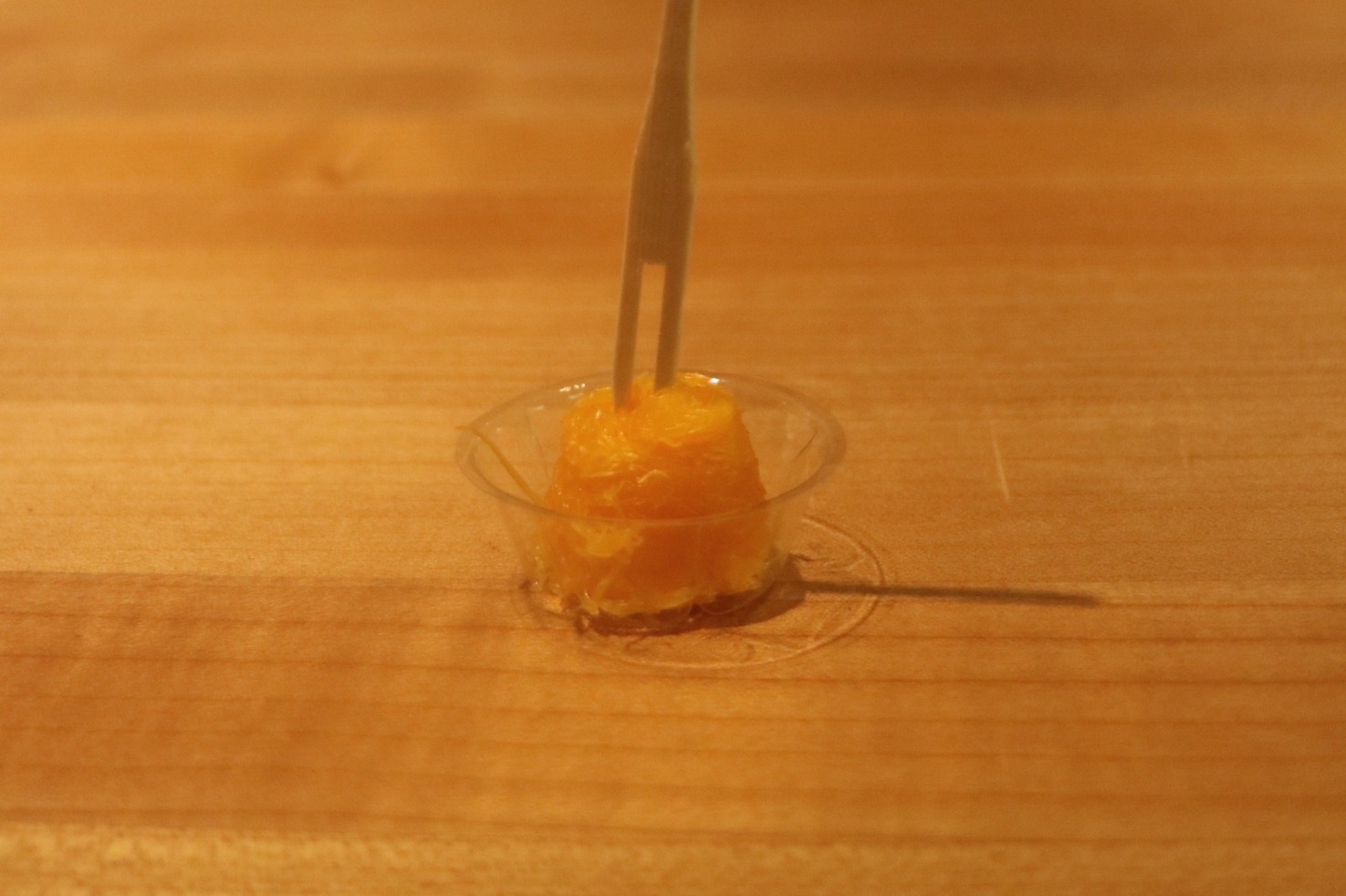 The professor showed us how to work on the other 2 recipes.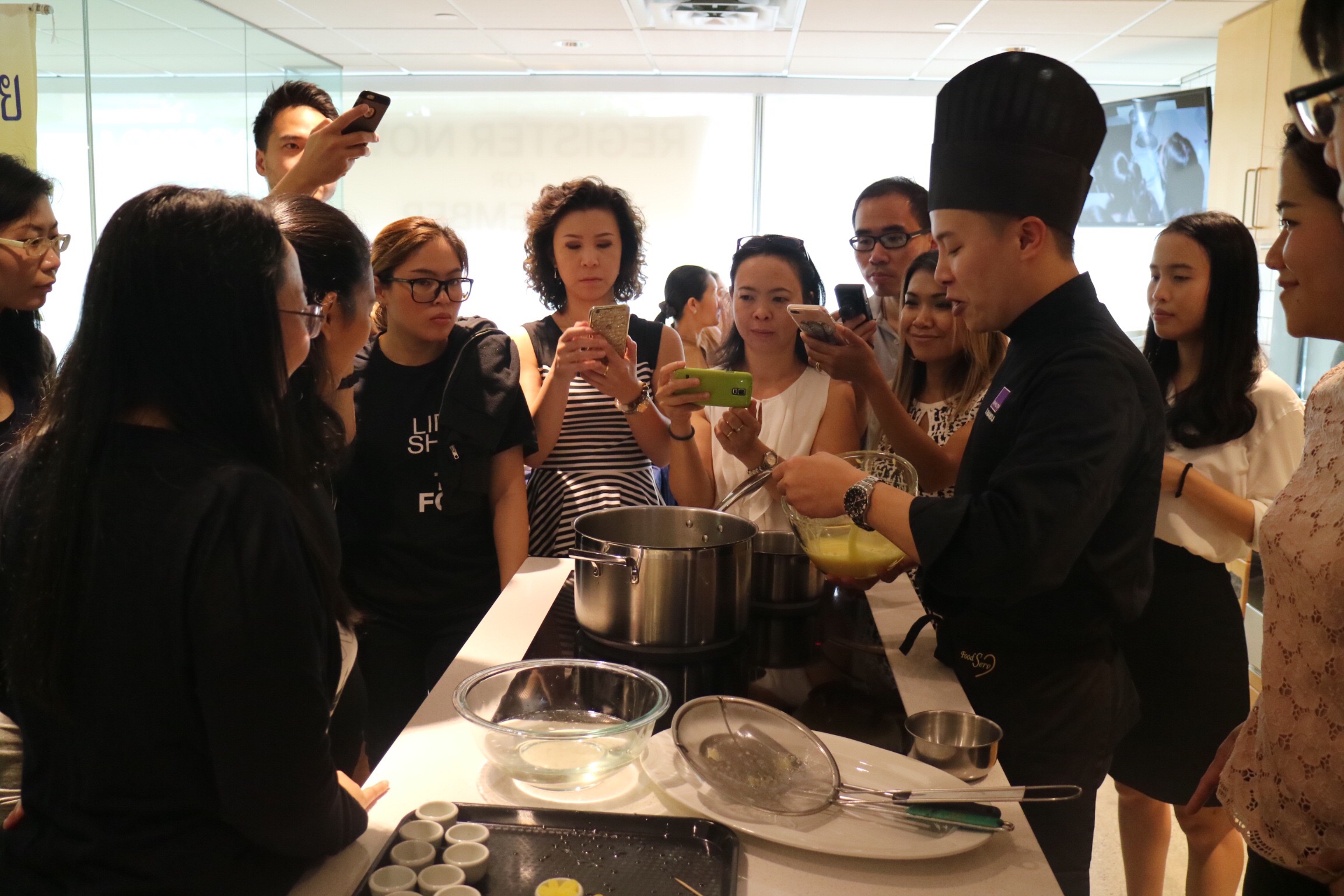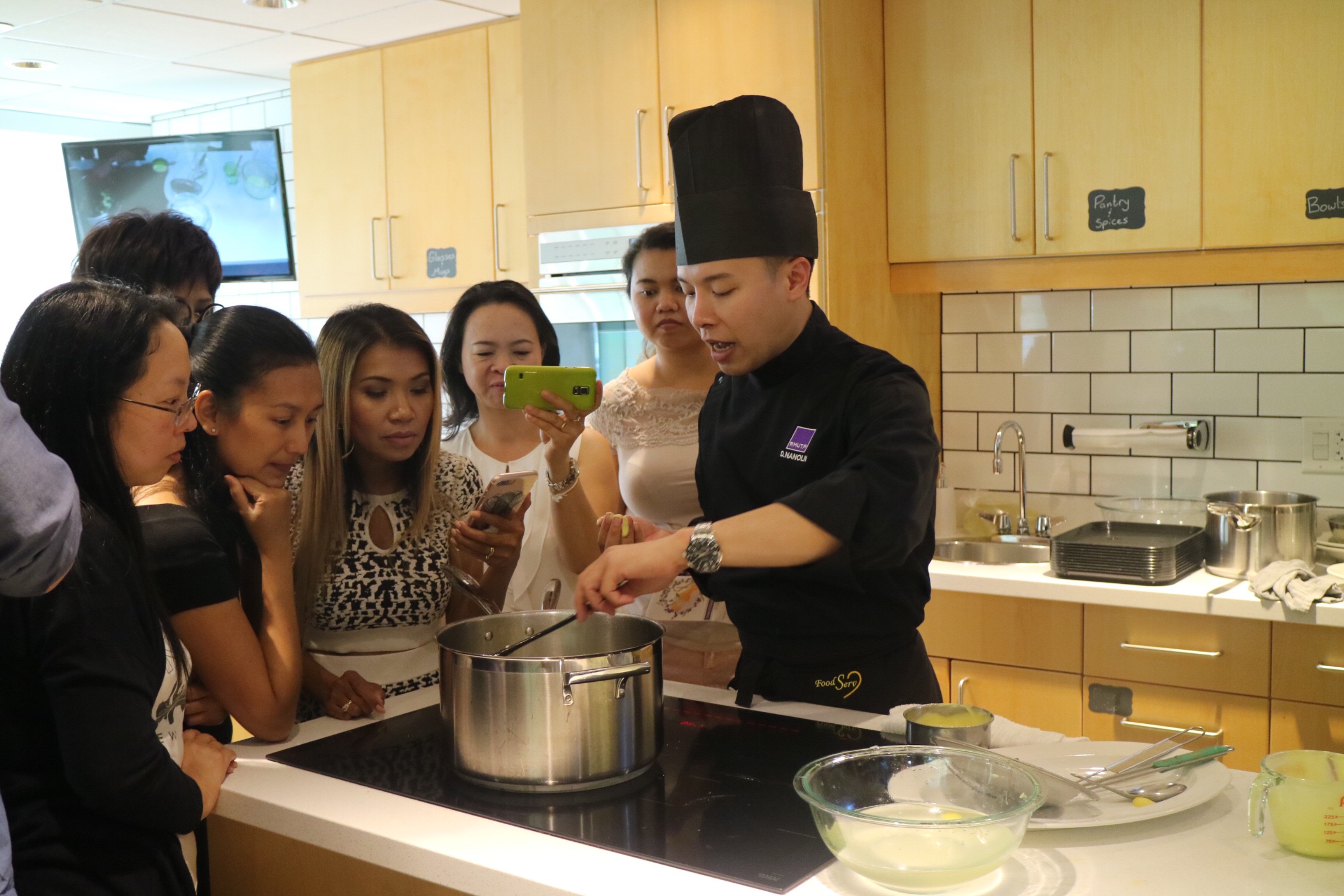 This is the demo for making Thong Yip, the flower-shaped dessert.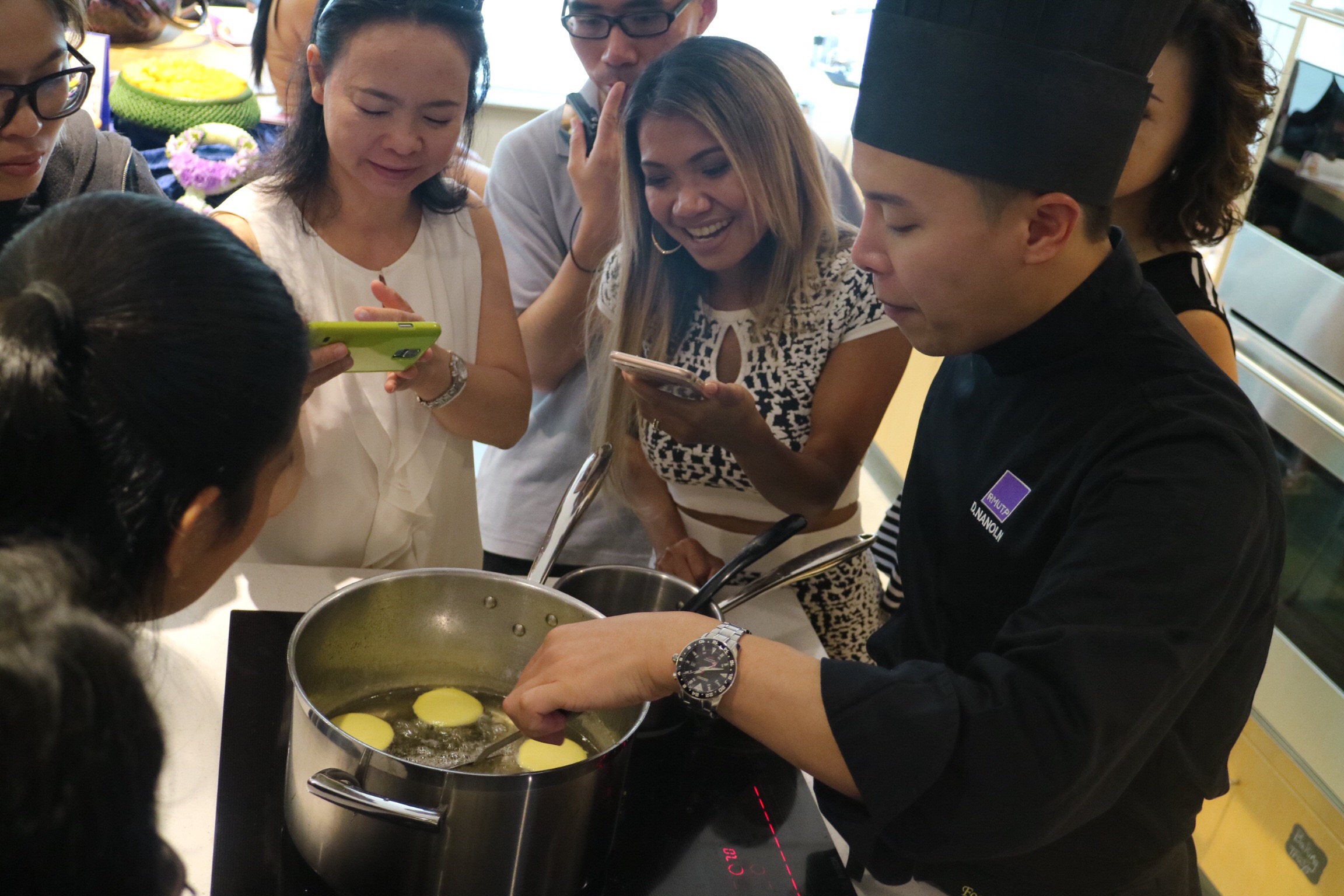 Those are the beautiful final products of Thong Yip.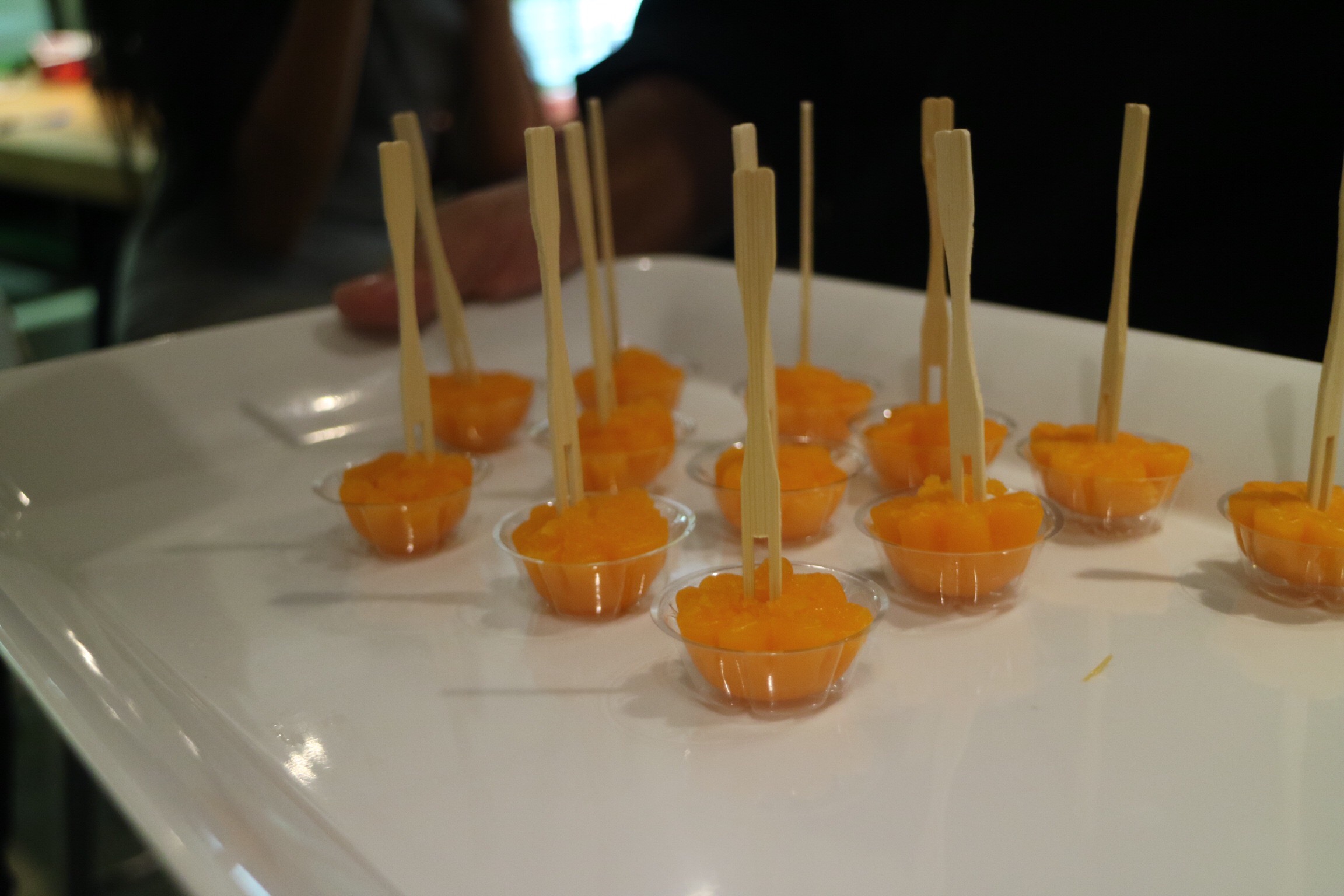 The class was fun and eye-opening!
Everyone in Vancouver will get a chance to learn about this Royal Thai dessert at the Thai Festival this weekend.
4th Annual Thai Festival in Vancouver
The Royal Thai Consulate-General in Vancouver is welcoming everyone to attend the 4th Thai Festival on July 22nd and 23rd, at the North Plaza, Vancouver Art Gallery.
All the guests will experience the richness of Thai culture in the heart of downtown Vancouver.
Directly from Bangkok, Phattayakul Thai Music & Drama School supported by the Ministry of Culture (Thailand), is bringing the colourful traditional dance and musical performance this year.
Cooking and fruit-carving demonstration will be on-site by award winning Thai Culinary experts from Rajamangala University of Technology Phra Nakhon, one of the best renowned Culinary School in Bangkok.
National costumes will be showcased as previous years by our members of Thai community.
Delicious food and refreshments available from some of the best local Thai restaurants. Plus Thai craft workshop, games, prize giveaways and much more.
Find out more on Royal Thai Consulate-General website…