Richard (Vancouver Foodster) and I stopped by Pallet Coffee Kitsilano for coffee and a quick meal after our Royal Thai dessert making class. The variety of golden sweet balls we made during the class were beautiful and delicious, but we were definitely still hungry after just a few bites made of mainly sugar and egg yolk.
Richard suggested the coffee shop as it was one of his favourites.  Since it was founded in 2014, Pallet Coffee Roasters has been roasting coffee beans from producers around the world.  The variety of coffee here is mostly available for both filter and espresso.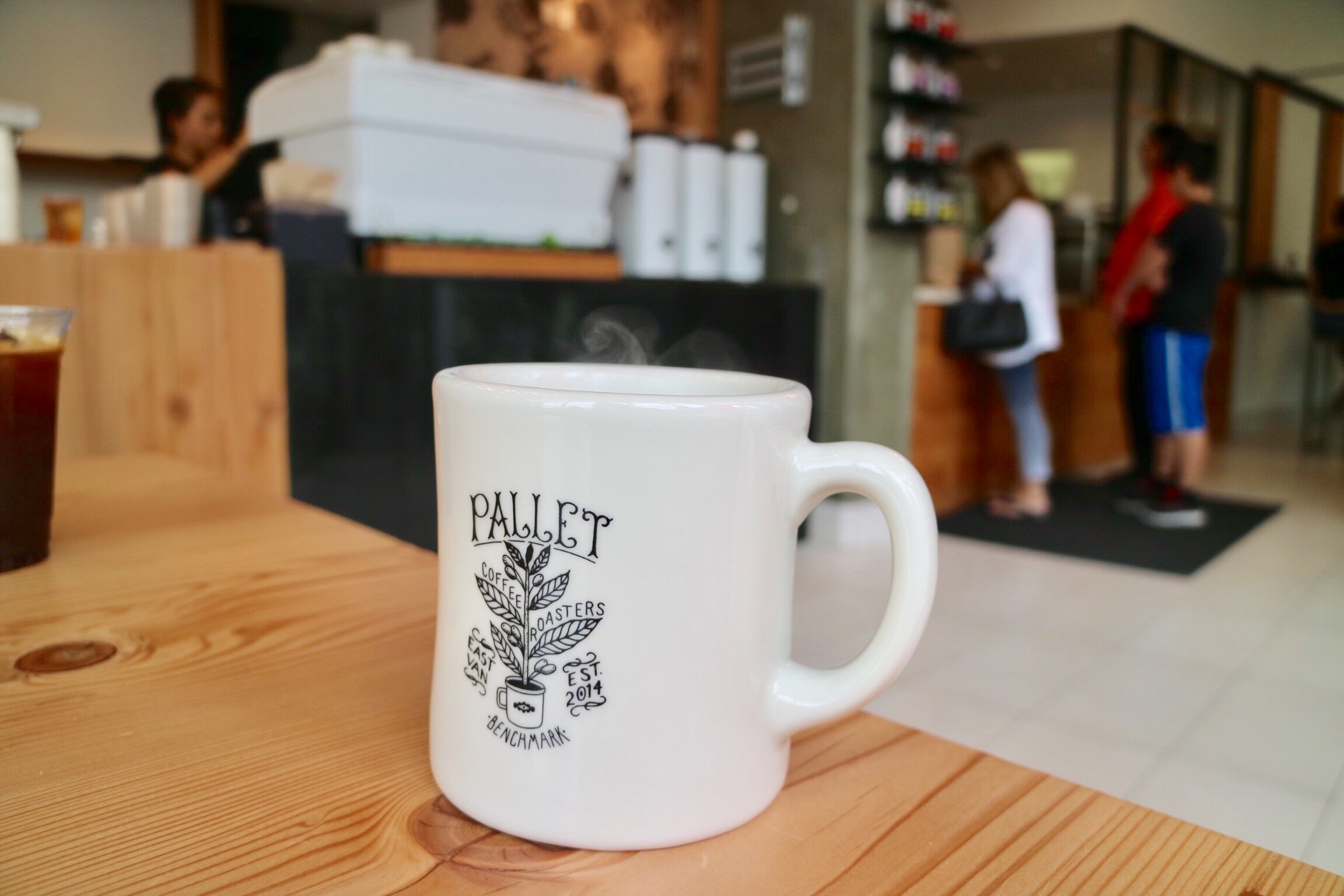 My Iced Americano made me quite happy. It was nice to have a dosage of caffeine after a long class.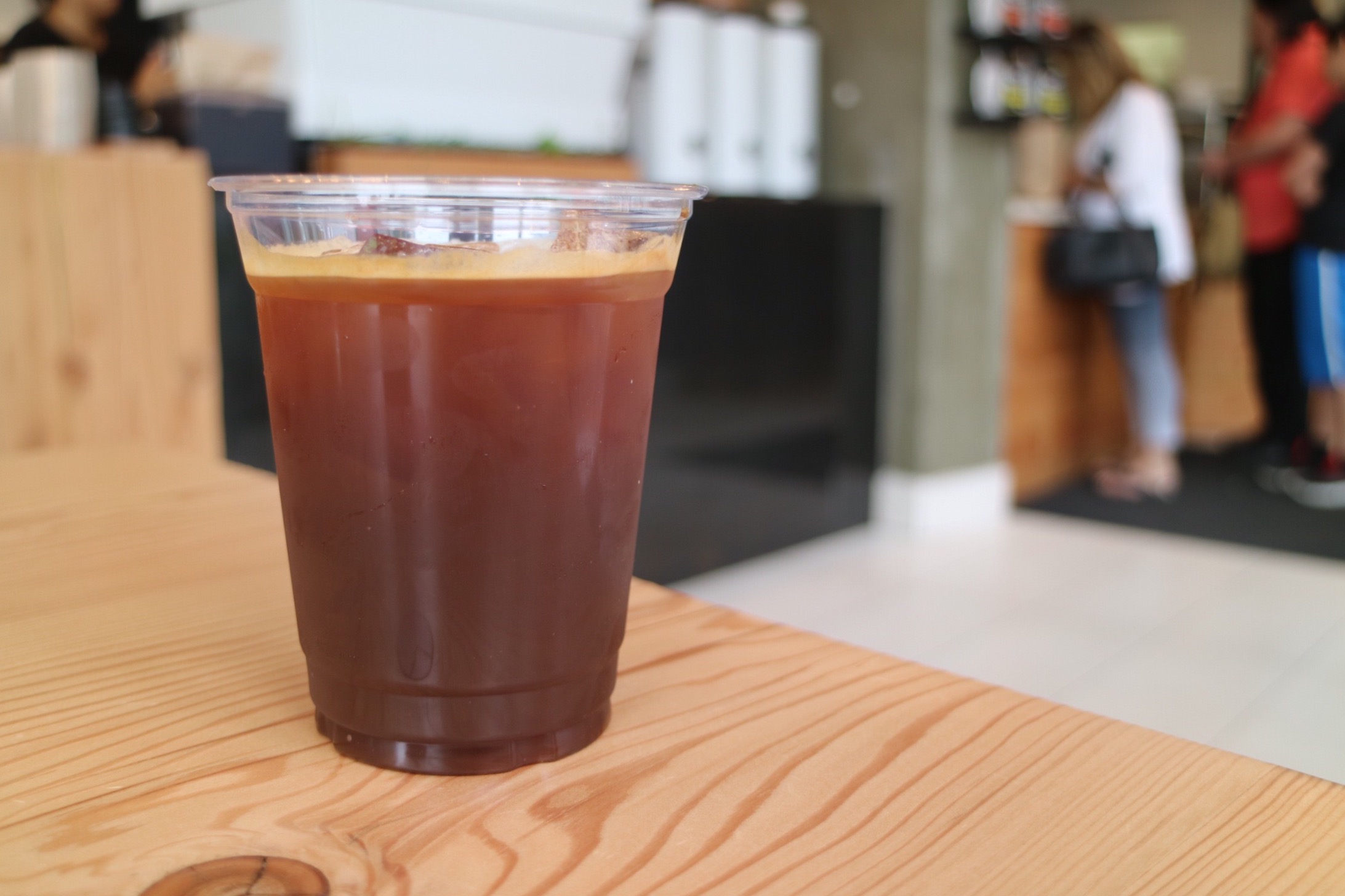 For food, I ordered the Beef Brisket Sandwich ($10),  loaded with 35-hour braised beef brisket, gruyere, roasted eggplant, and remoulade and served on bianca pane. There was a small spanish salad on the side. It was just everything I needed for a lunch, some quality protein, lots of bright greens, and great flavour enhancers, which were the roasted eggplants and remoulade in this case.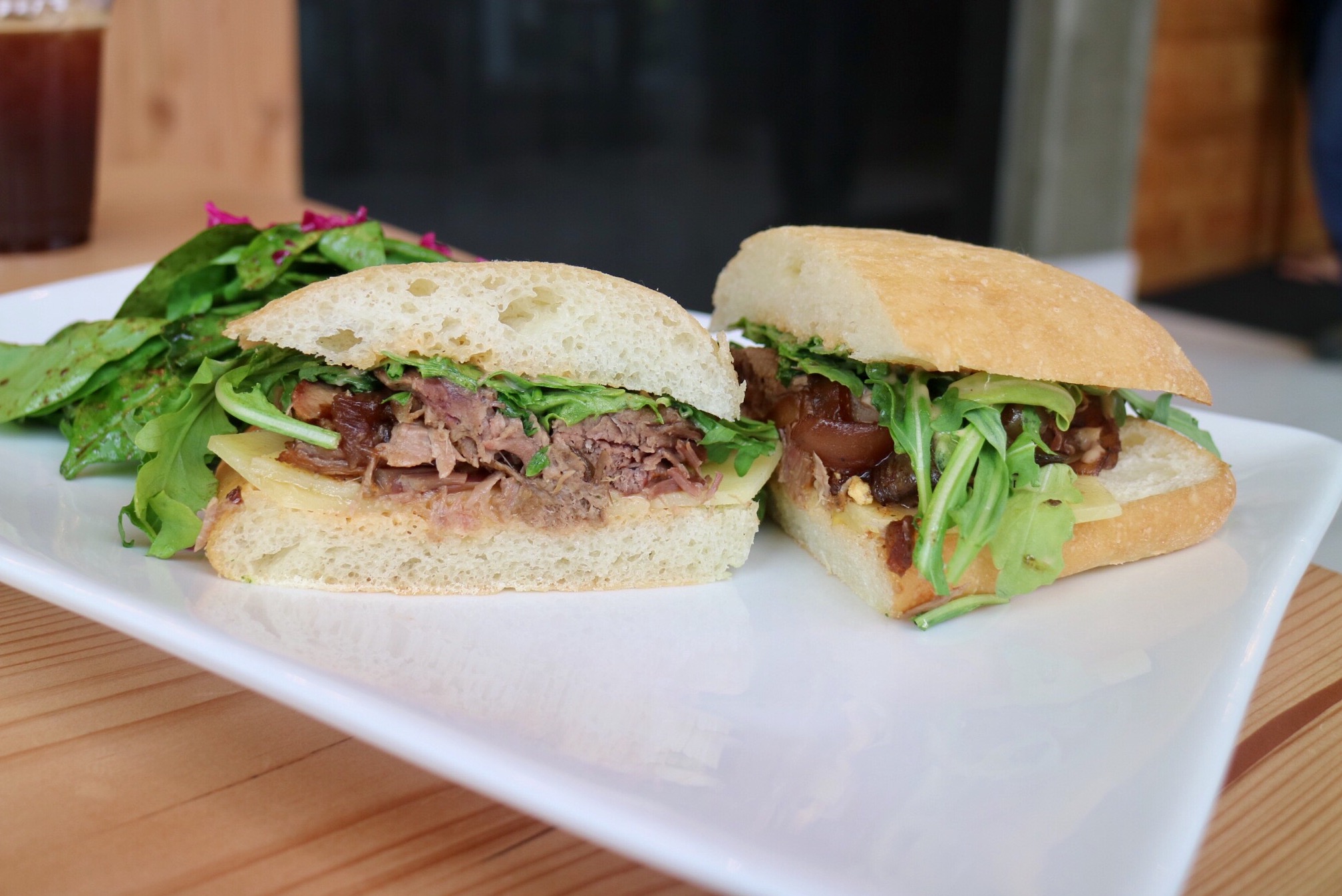 Richard's Avocado Bruschetta ($8) was smaller in size. The portion might not be enough for a full lunch, but it makes a great fresh tasting snack.  He told me he really enjoyed it.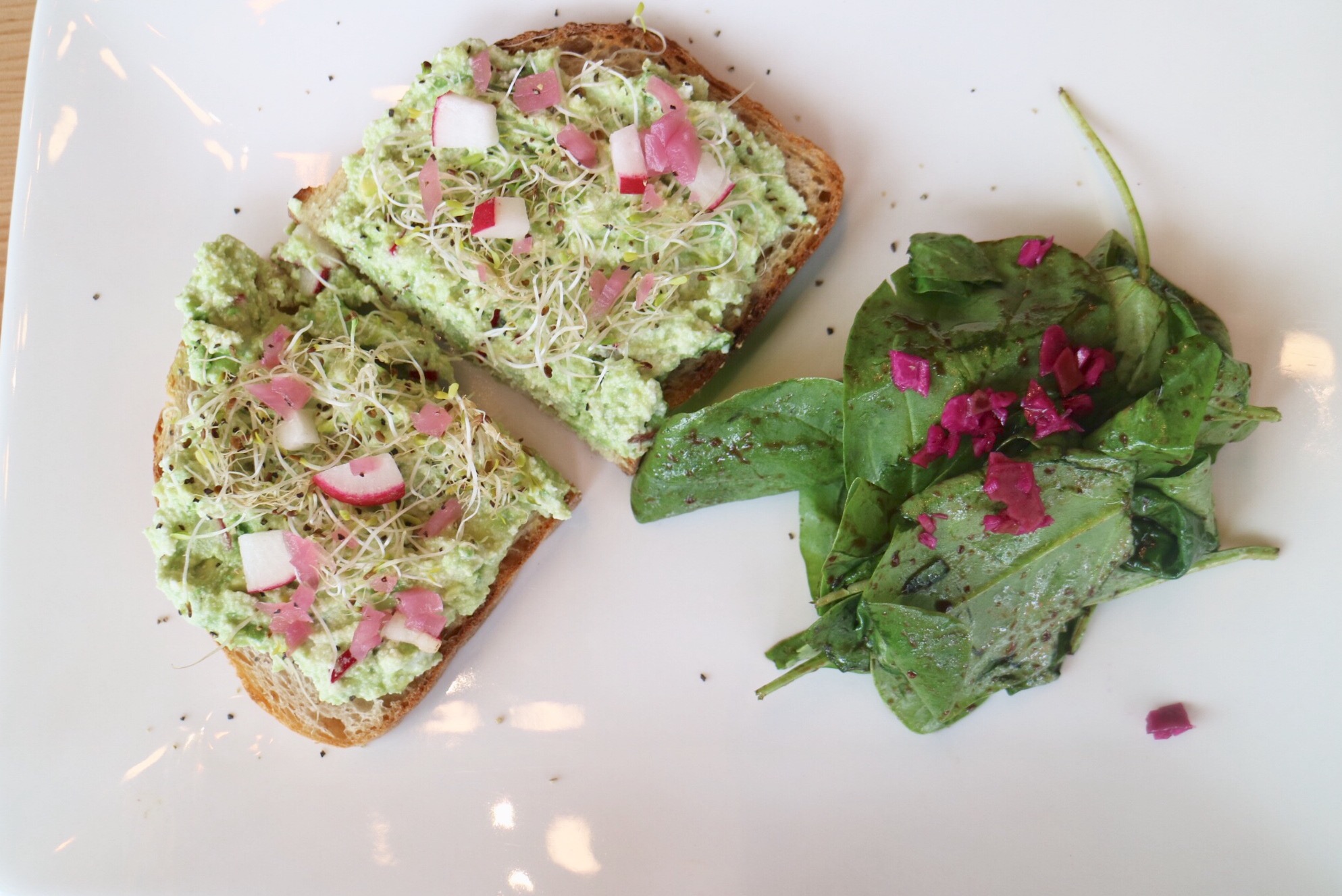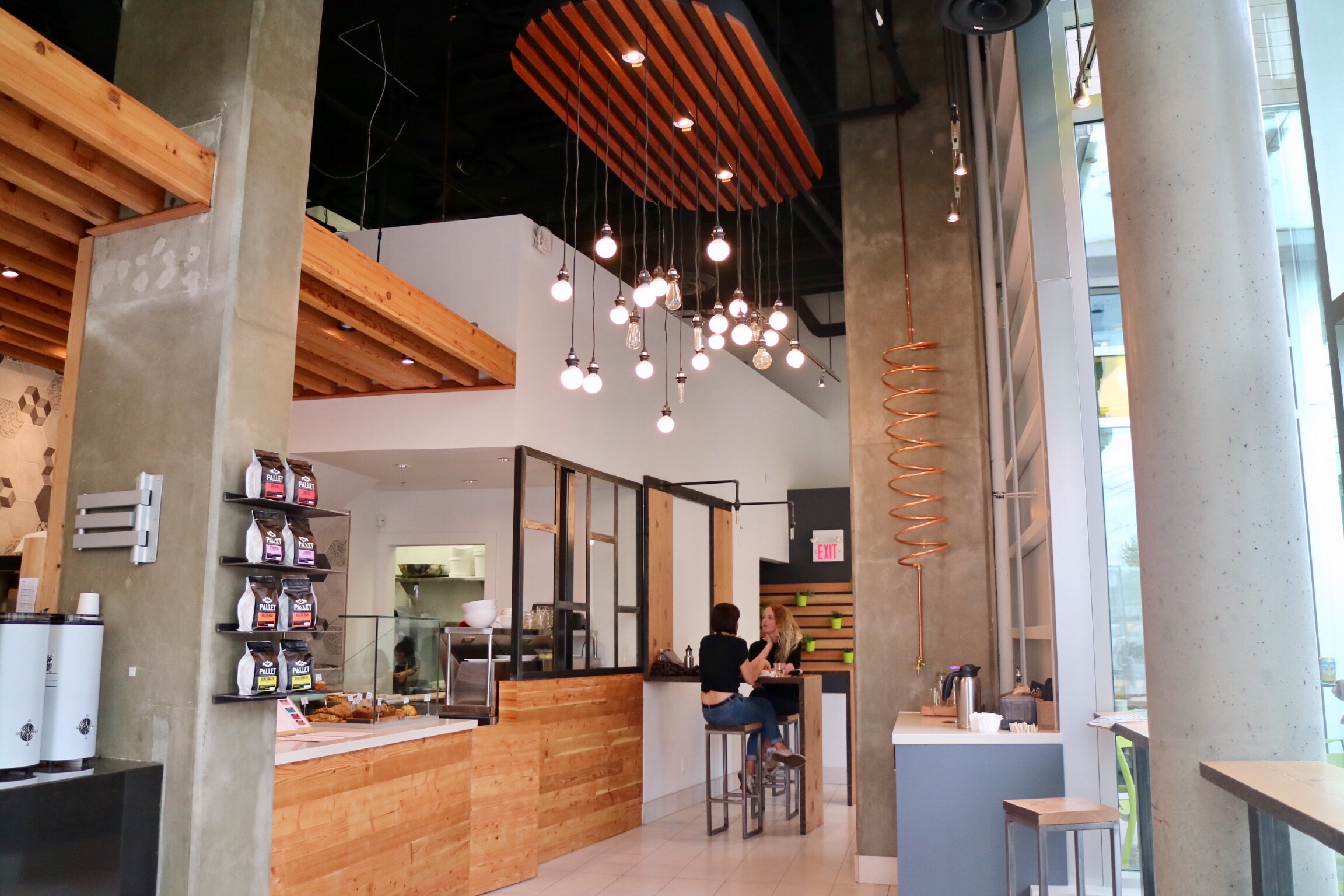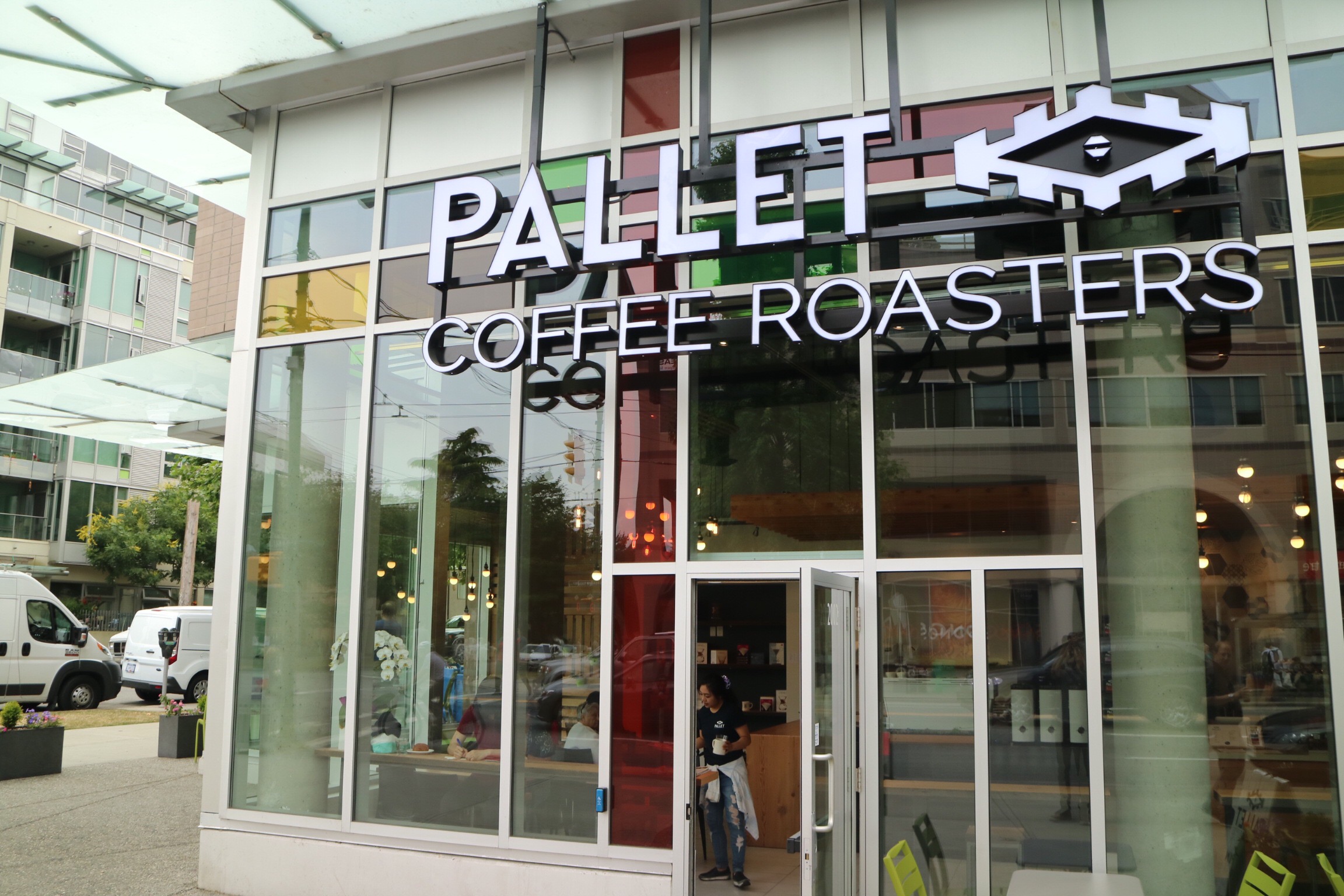 Our quick lunch here at Pallet Coffee in Kitsilano was a pleasant one. The coffee here is excellent and the food is also impressive although simple. Using quality ingredients is the key. The roasted eggplants and remoulade made my Beef Brisket sandwich memorable. I definitely recommend this coffee spot.
Website and menu:
https://www.palletcoffeeroasters.com
More reviews:
Location: