After some cocktails and pizza at Bacchus, Food Wench and I found ourselves checking out Roof Garten,  a pop up rooftop bar recommended by Maggi.  As I found the place quite unique at first. The high ceiling and open space filled with green objects – both natural and artificial, live music and a younger crowd giving an energetic ambiance, which certainly put us in a great mood.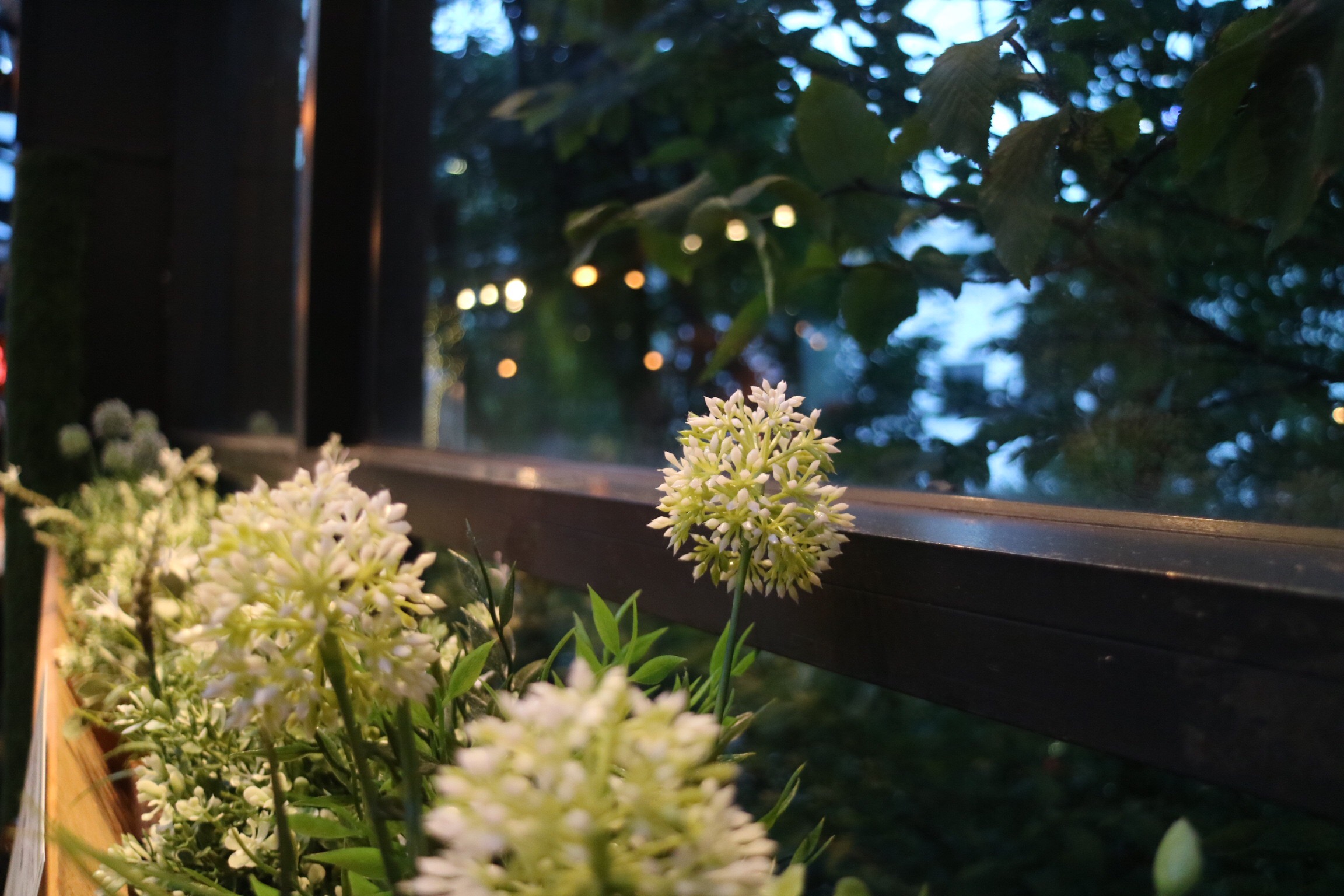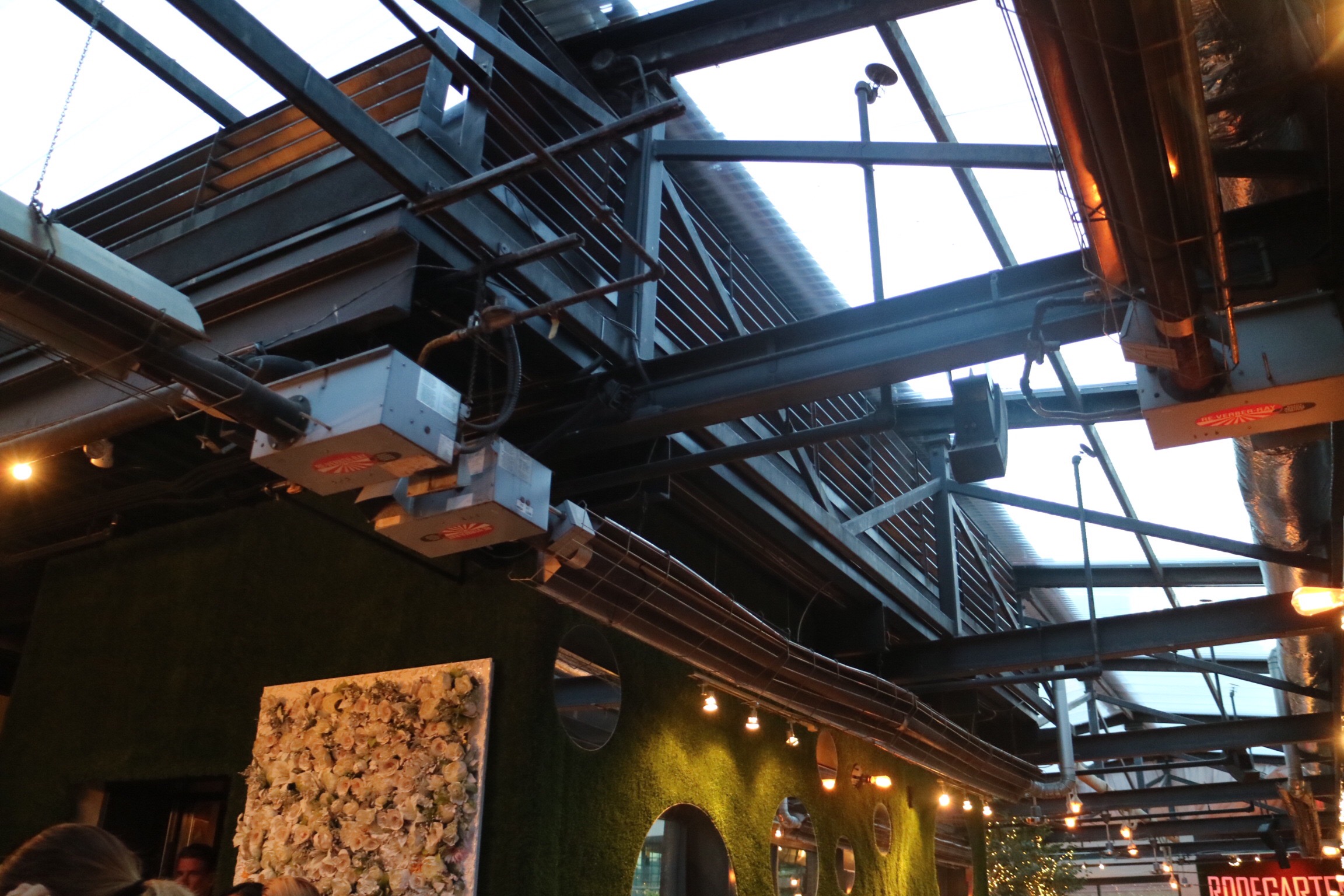 We decided to get a pitcher of Clericos Frizzante ($18)  – a sparkling wine cocktail mixed with rum. But the wine used was super dry, and the sweetness from rum couldn't save the fact of how bland the drink is. And we suspected that they might have given us the wrong drink with white wine instead of sparkling wine as the cocktail was not frizzy at all.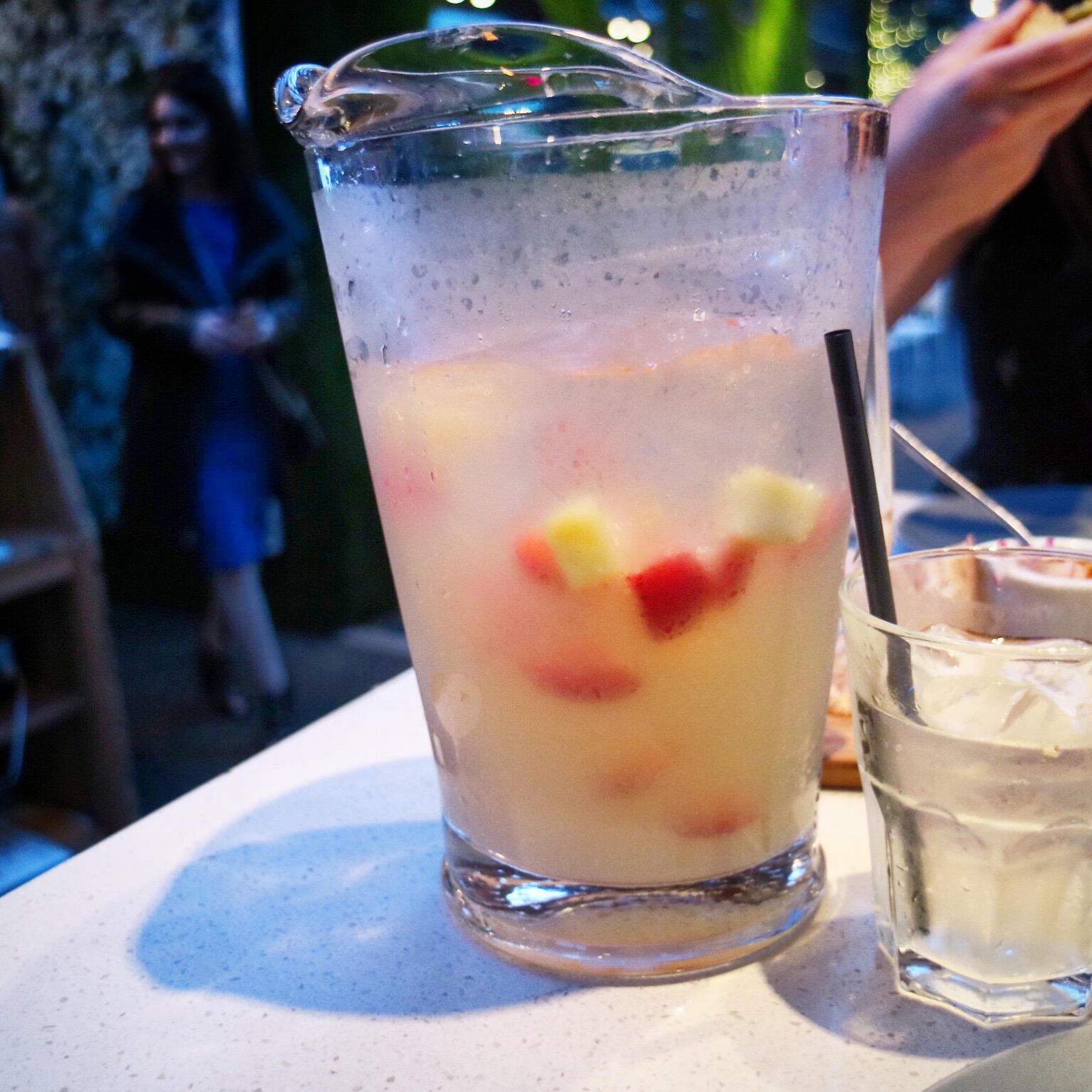 Since we had already ate, we decided to just get a snack, the Salmon Tartare ($13), which unfortunately boasted very little salmon and a lot of a Japanese inspired sauce, something like a ponzu vinaigrette mixed with sesame and ginger. The taro chips that came with the tartare were rather dense than crispy.  Overall, we were not impressed by having to pay $13 for it.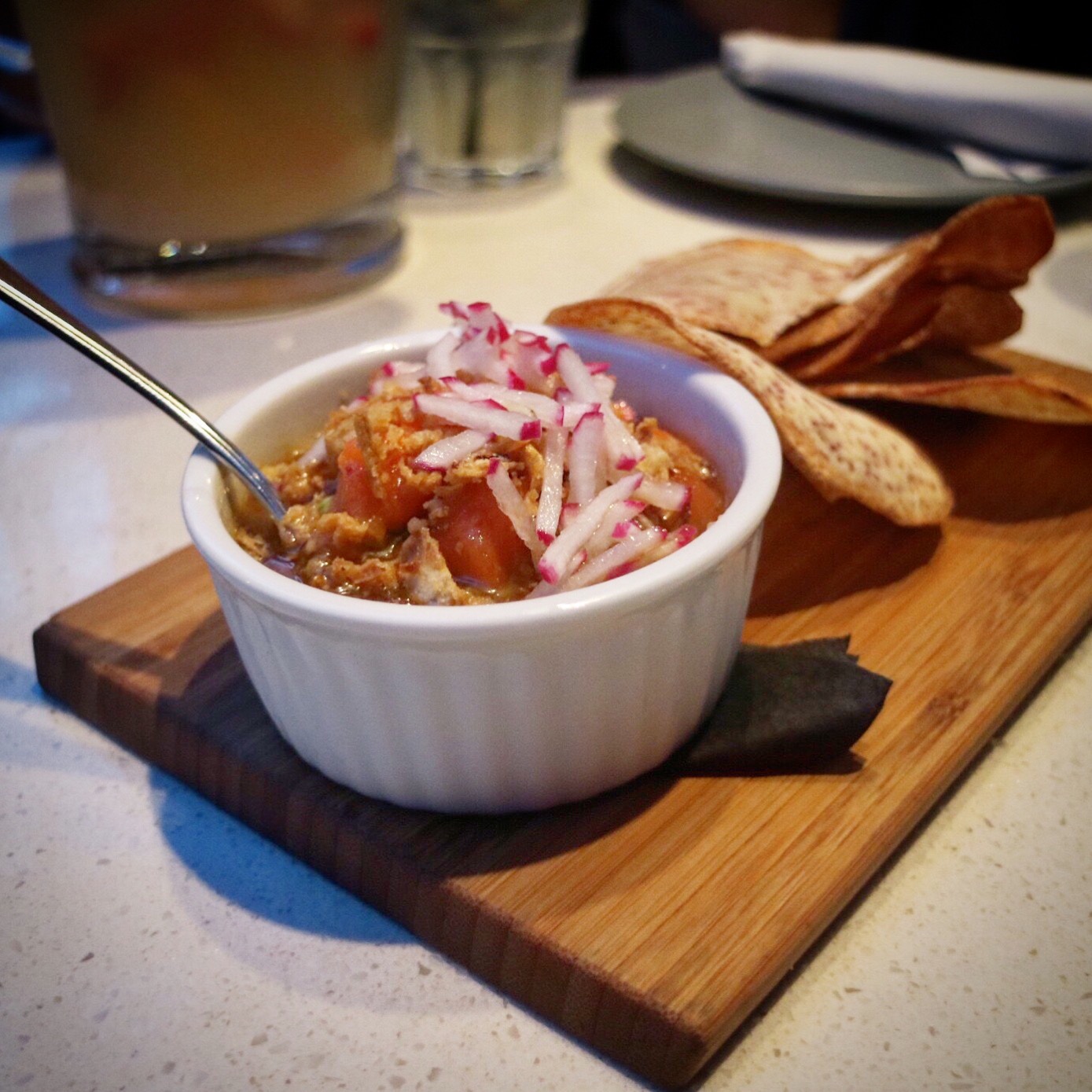 We did however enjoy our time since we were quite tipsy from the wine cocktail and were enjoying each other's company. However I don't think they could get away with the sparkling wine cocktail with no frizz and the salmon tartare with very little salmon. That being said, I think I would give it another chance and hopefully the food would be better next time.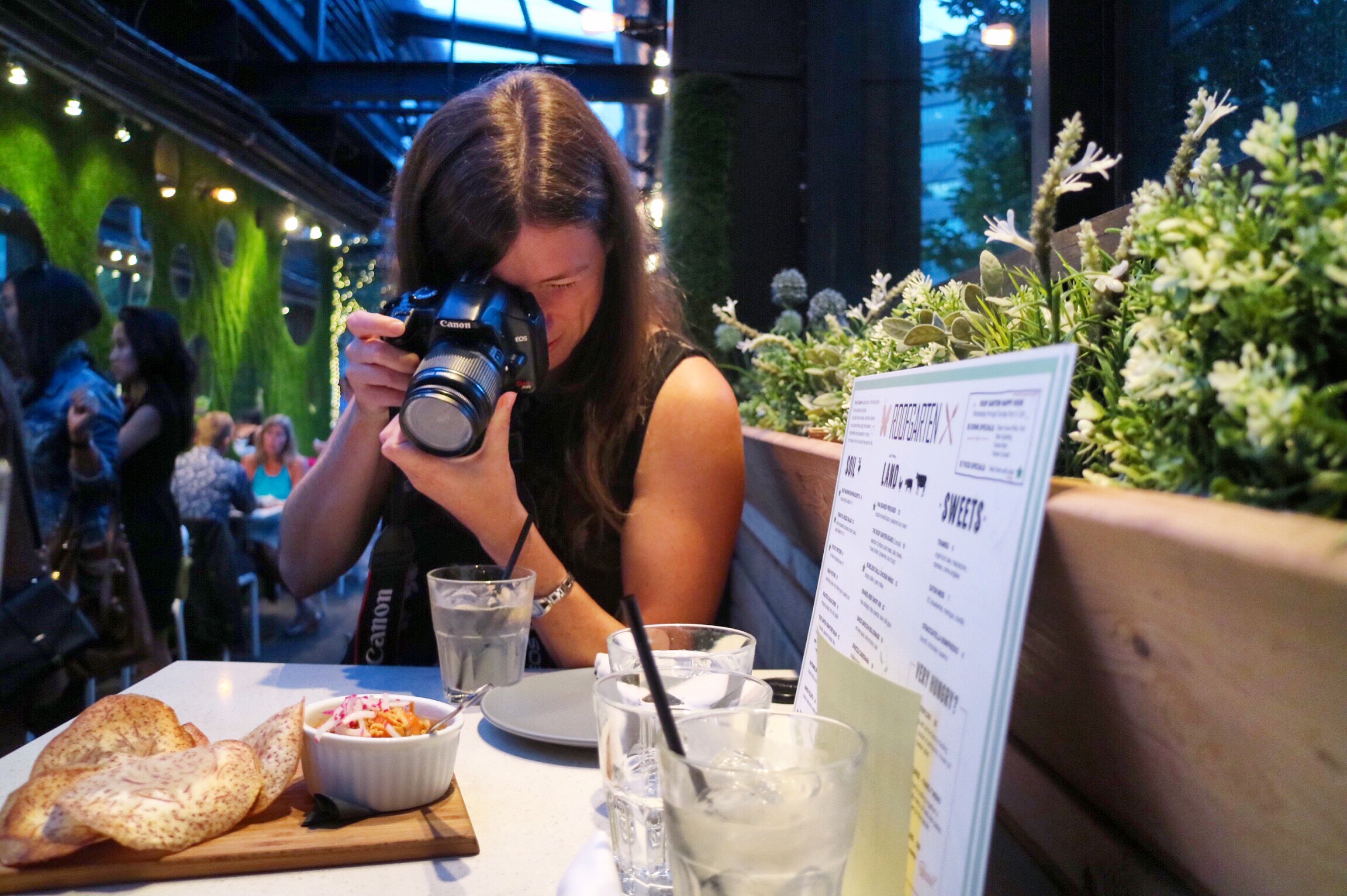 Website and menu:
More reviews:
Location: