Finally, my wish of visiting all bars and restaurants at Rosewood Hotel Georgia has finally come true! After Hawksworth, Bel Cafe, Prohibition Bar and 1927 Lounge, the last one on this impressive list was Reflections, an outdoor bar and lounge that sits on a garden terrace, offering tapas-inspired dishes and sexy cocktails. I spent a beautiful evening in the early fall at this urban oasis, which was in the courtyard on the hotel's fourth floor. The green surroundings, the fresh air, and the soft lighting along with the starry sky, were all making the place perfect for a romantic date.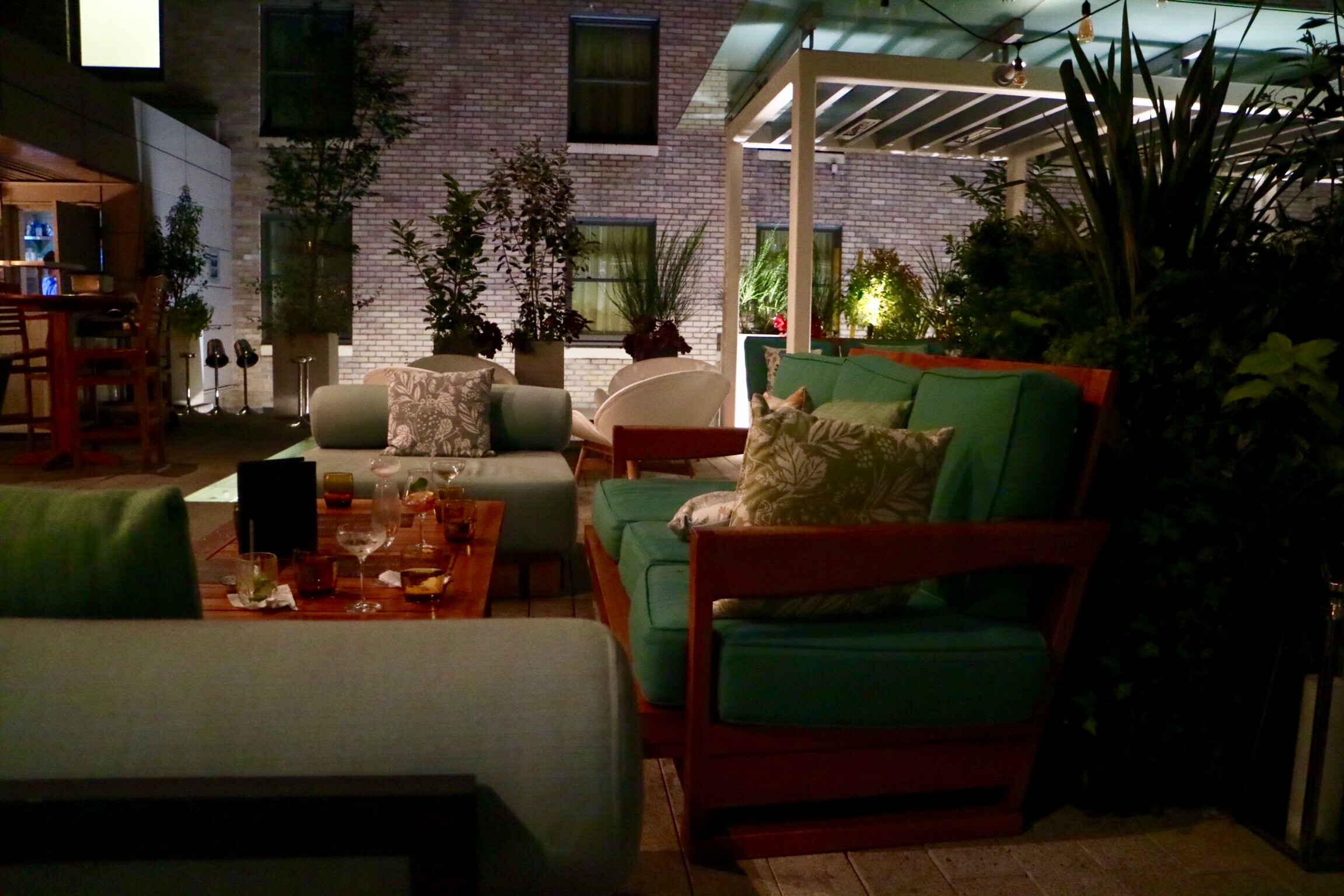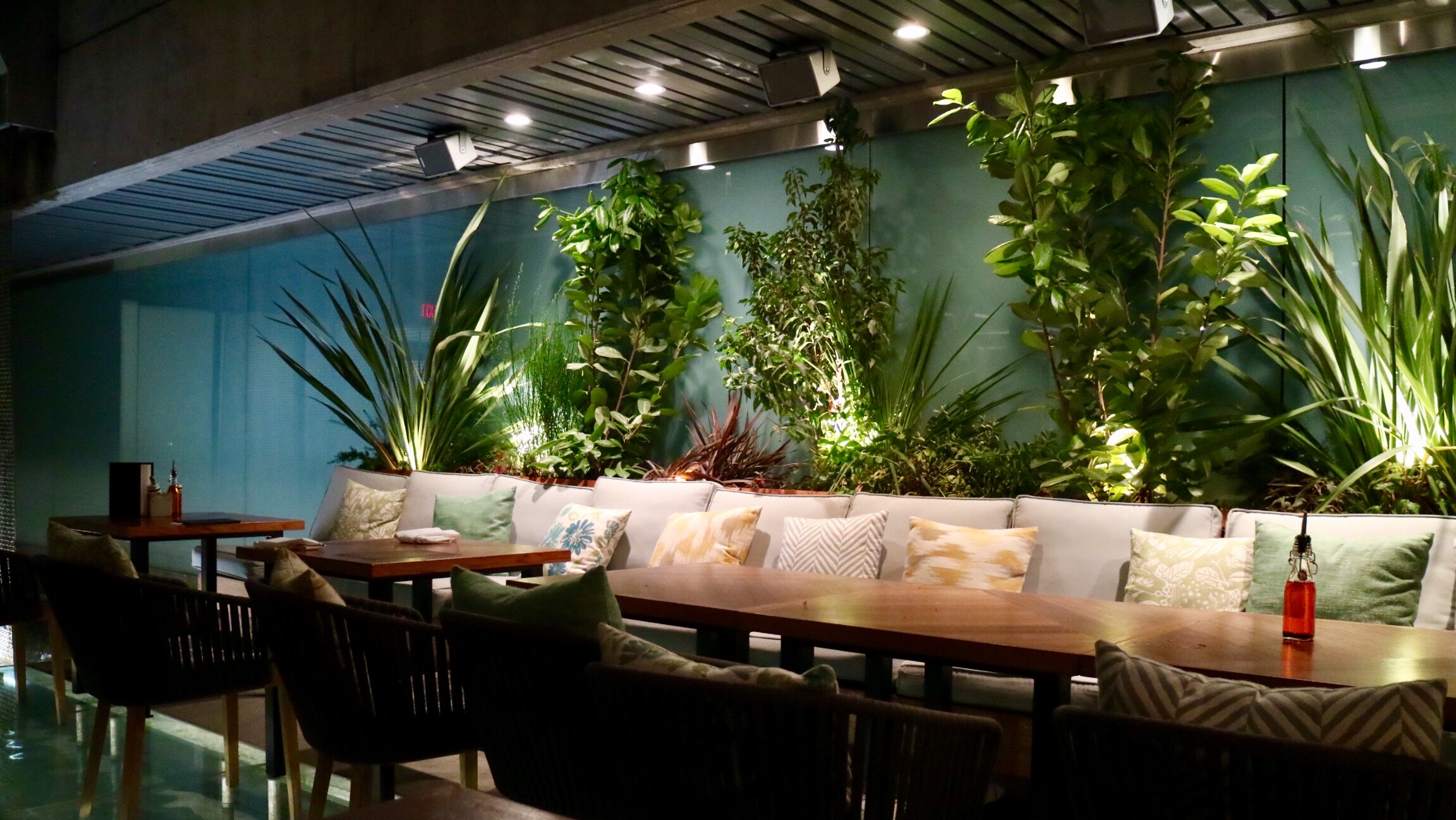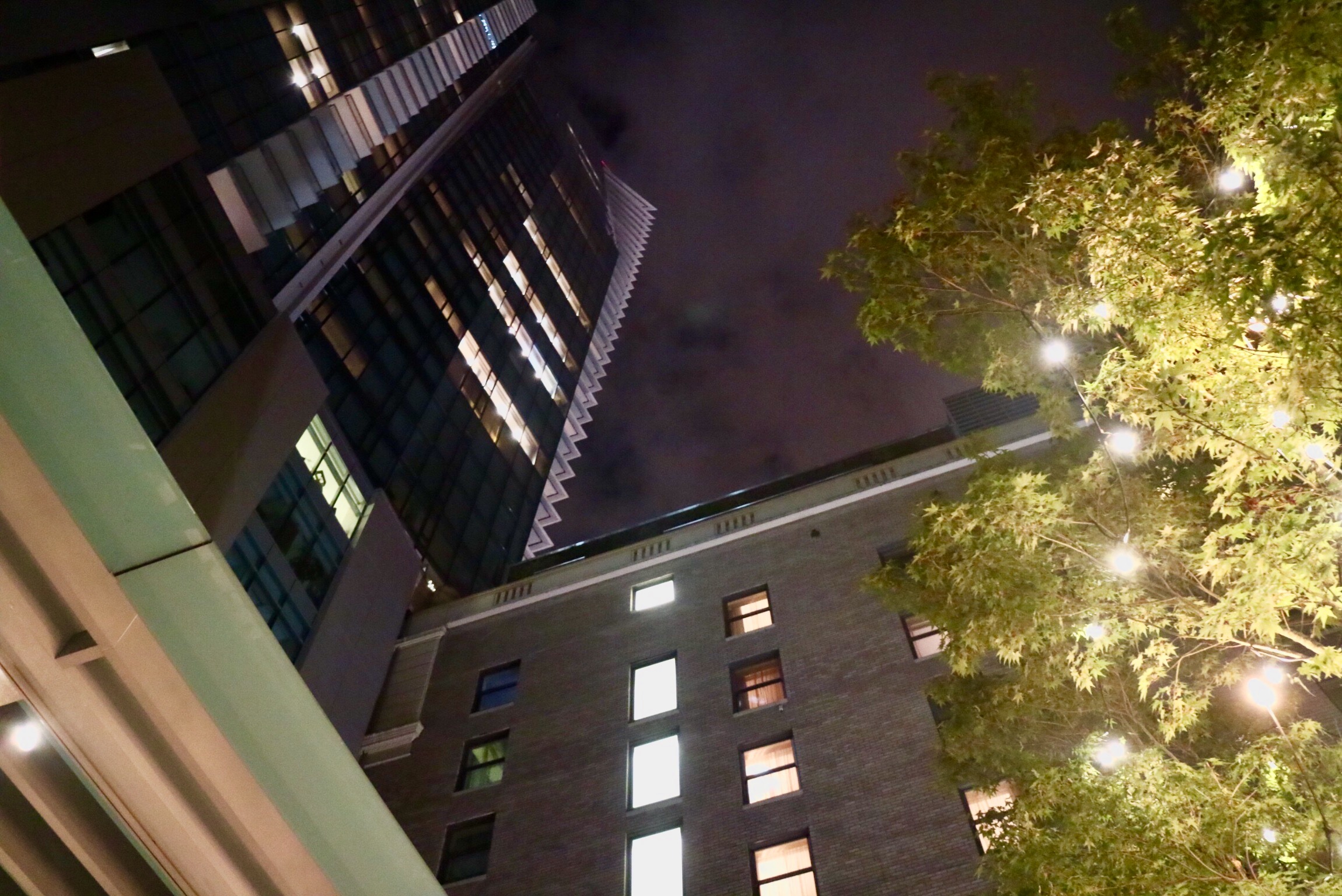 As always the gin lover, I started with the East Meets West, featuring  Bombay East gin, pomelo juice, sea buckthorn syrup, and carbonated jasmine, which were mostly eastern influenced ingredients but all together producing this citrusy and sightly sweet drink that was much subtler than I expected. But I thought it was very decent for easing into a evening of good conversations.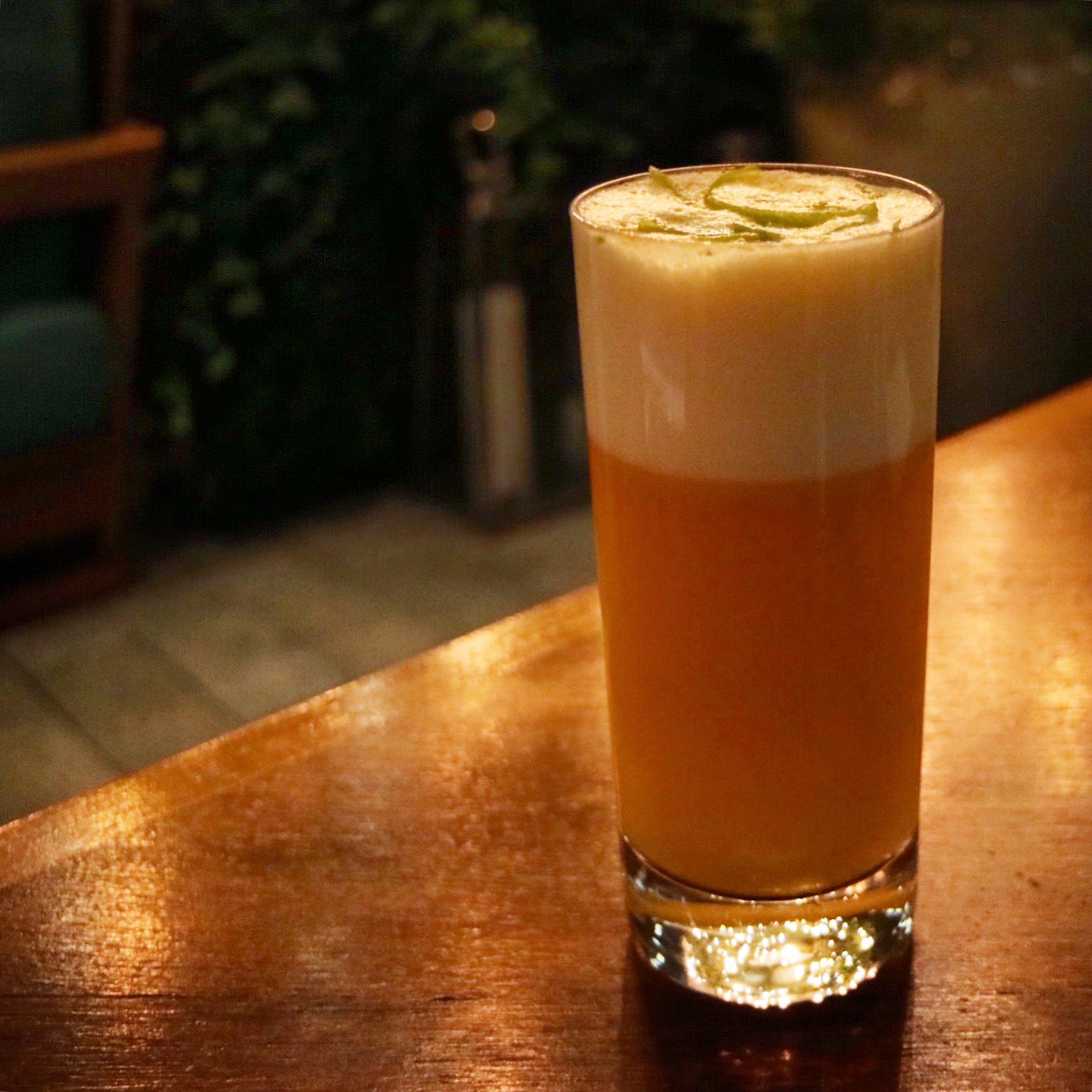 My date's Wreck Beach Lemonade sounded somewhat wild by the name, and it was visually pleasing  with a slice of bleeding blood orange. It was made of botanist gin, giffard lichi-li, lemon juice, and paychaud's bitter. It definitely took 'lemonade' very literally and it was definitely packed of citrus flavours. The slightly perfume-y taste did elevate the drink but it still couldn't help the whole thing tasting a little bit 'dry'. Even though I'm not a huge fan of sweet fruity drinks, I think this cocktail needs a tiny little bit of sweetness.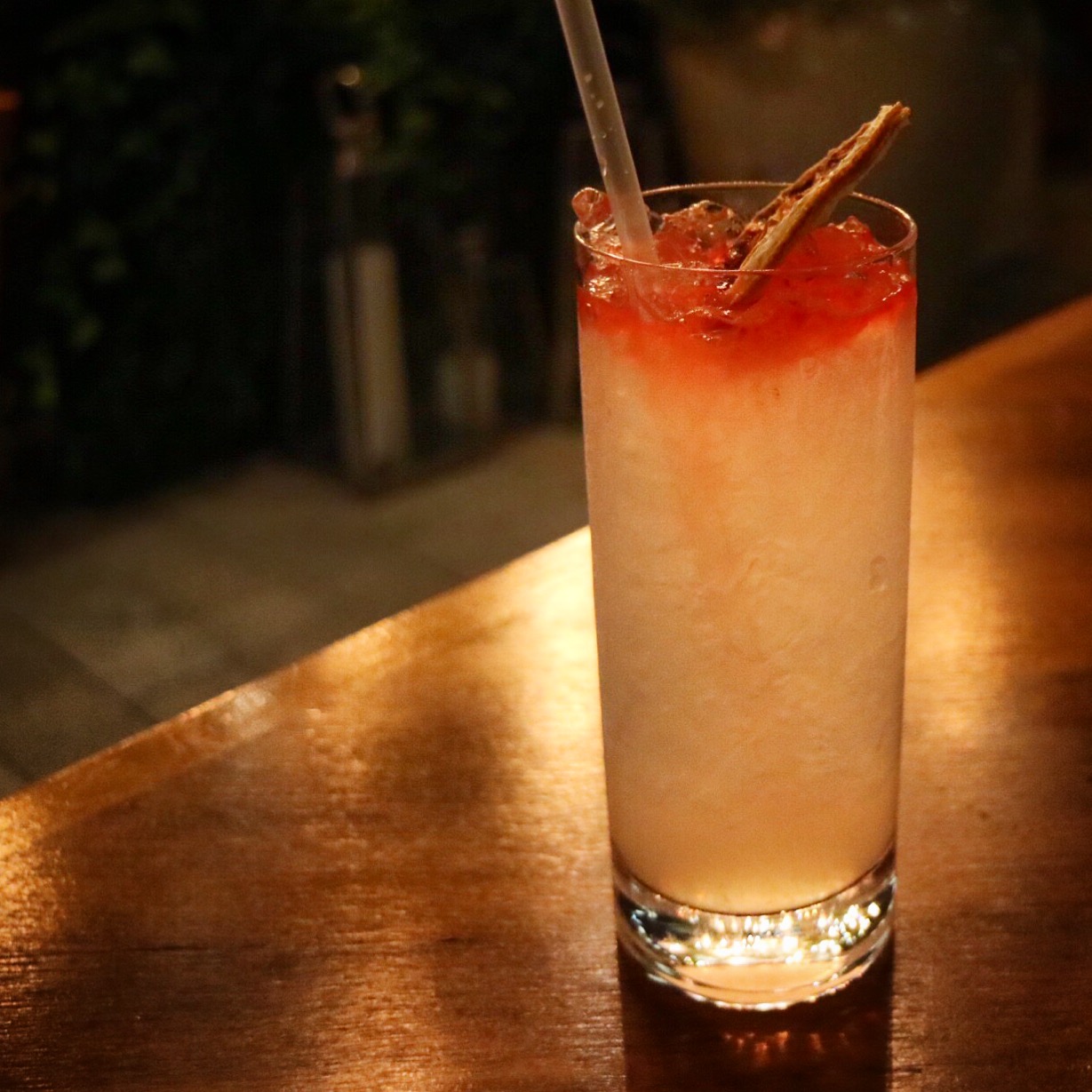 We ordered a couple tapas, the Maple BBQ Pork Belly and the Braised Short Ribs to go with our drinks and they both turned out to be quite delicious. The pork belly was slightly on the sweeter side but it was well balanced with the smokiness, and the texture was quite luxurious with the perfect amount of fat remained. The short ribs were packed with such incredible flavours and satisfying meaty texture. I was truly impressed.
I ate before so I only had a taste of food, letting my date to finish most of it. But I ordered the Green Thumb Margarita, consisting of Cazadores Blanco tequila, Cointreau, lime, generous amount salt & pepper, and slices of cucumber. The liquid touched my palate with a bang, and went down leaving that slightly painful but pleasure sensation in my tummy. Man this is definitely an awesome boozy drink. I also loved soothing cucumber, a nice soothing and refreshing touch that adds another dimension to the cocktail.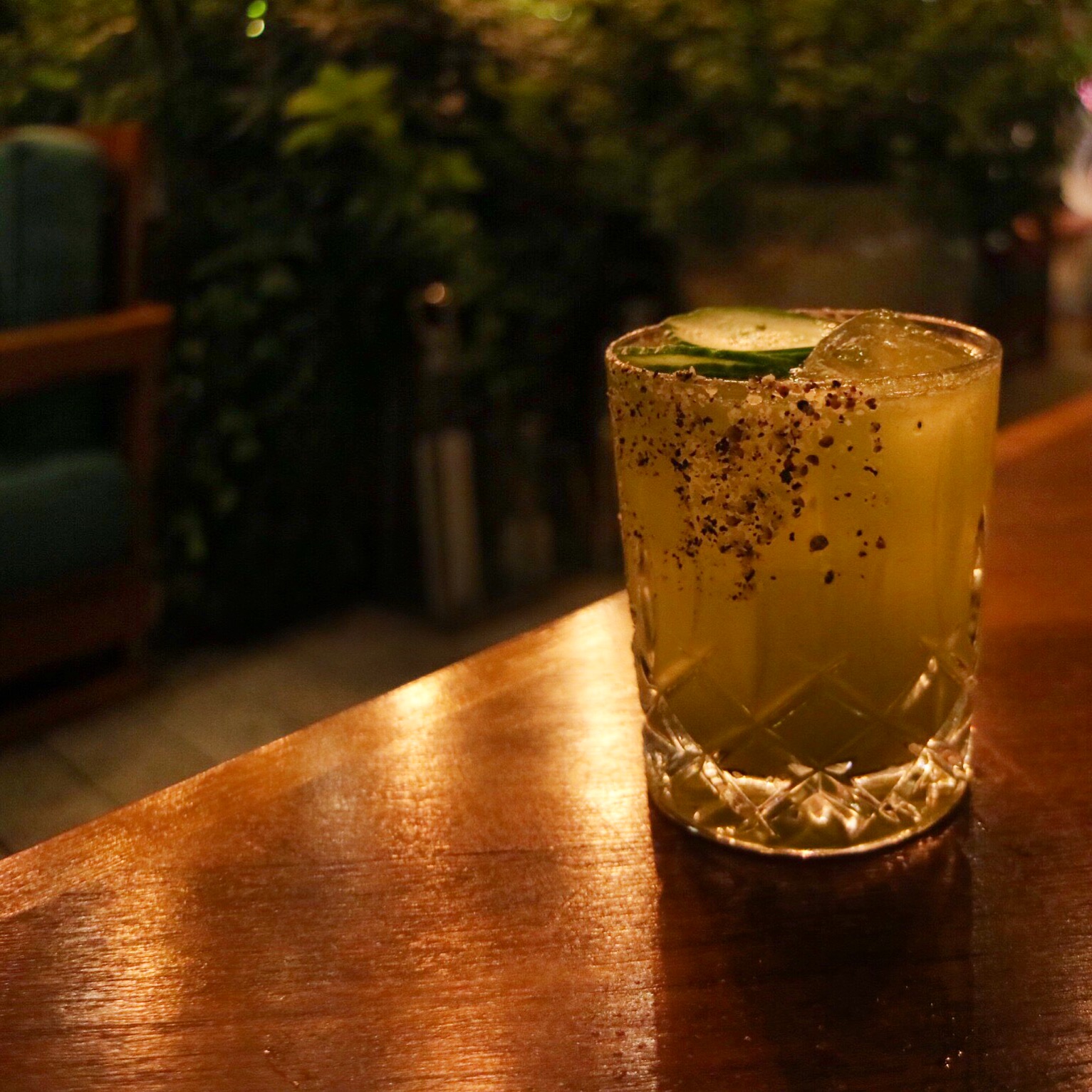 Overall, the food and drinks at Reflections are pretty much on par with the other sister restaurants and bars at Rosewood Hotel Georgia. The cocktails are fun and sophisticated, and the dishes are packed with great flavours. The beautiful outdoor space is definitely a huge bonus for the diners and the place gets insanely popular in the summer and the fall. This year, starting on November 24, 2016, the garden terrace will be open for the first-ever winter holiday pop-up with holiday decors. The Winter Terrace will serve holiday special shared plates and festive cocktails.
Website & menu:
https://www.rosewoodhotels.com/en/hotel-georgia-vancouver/dining/reflections
More reviews:
Location: