I woke up with a bit of a hangover, a result from quite a bit of drinking at a stag party the night before. But I was having brunch with friend Jane and I really didn't want to cancel it. So I had a quick shower and drove downtown to pick up Jane. I suggest Ritual to here since I bought their GROUPON, and it turned out Ritual was one of her favourite brunch places as well.
Ritual is still fairly new to Vancouver's food scene. The words have been kind to their food, and they were once known for their no-tip policy. But Jane told that somehow they had to terminate the policy, due to the fact that they  have found the model hardly sustainable in a city with such high costs, especially when they want to maintain the hight quality of their food and services.
It was on a Sunday and we arrived around 1pm. Although there was no waiting line, the dining room was pretty full and we were lucky to grab the last table. I found the the interior design quite tasteful with the painted walls and oil paintings. It felt intimate sitting inside the restaurant, but not crowded.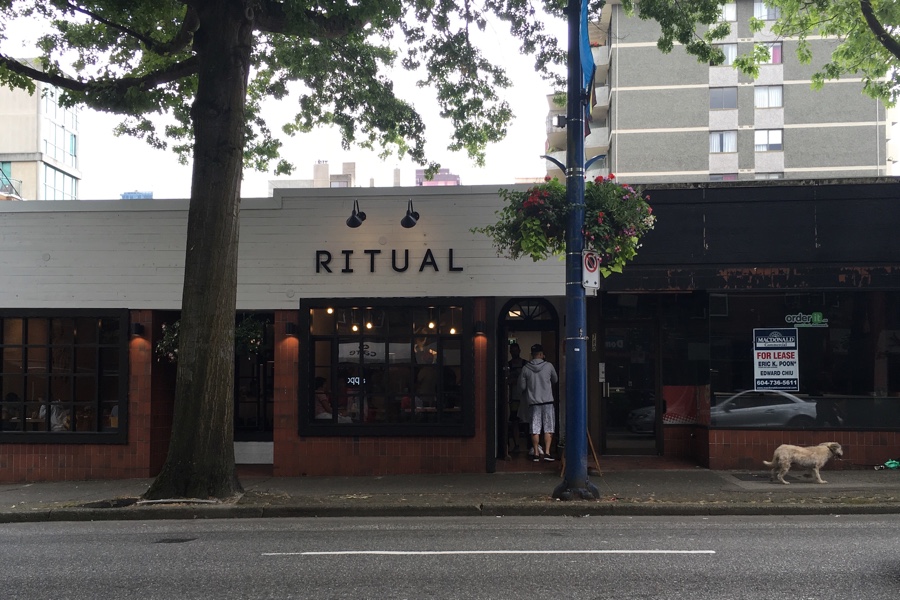 The Huevos Rancheros ($15) looked like an inviting Mexican fiesta on a plate, filled with components of vibrant colours – golden scrambled eggs, green avocado, bright red salsa fresca, acilantro, baked beans, touches of coltija cheese and cilantro, and finished with a piece of honey cornbread.  Besides the variety of fresh ingredients with a ton of flavours, I was loving that corn bread, which had a spongy texture but more delicate than a lot of the other versions I tried.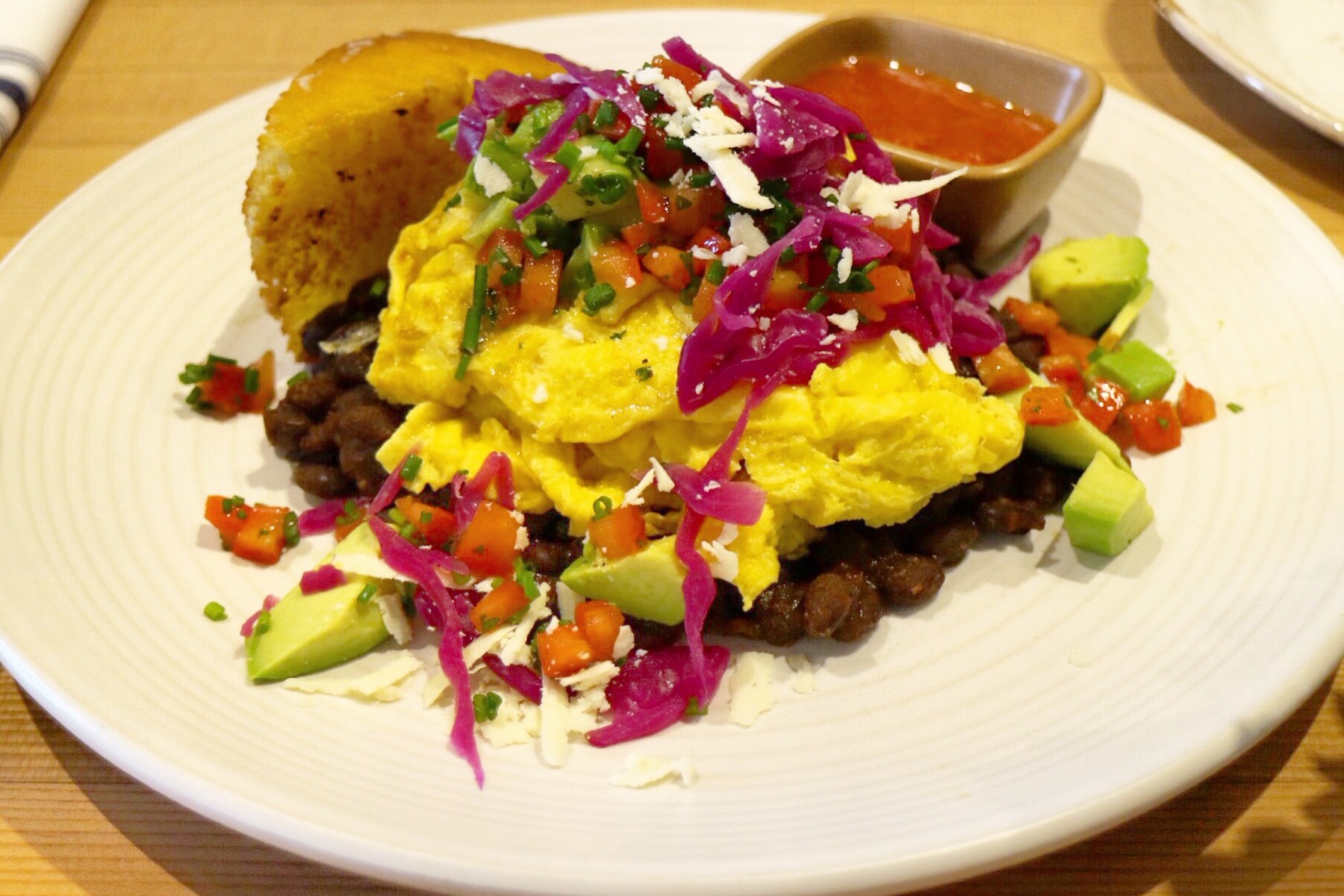 I was digging that patty in the Ritual Burger ($19), it was definitely made of high quality meat – thick, meaty and juicy, and there was none of that graininess usually found in ground meats.  I think I can conclude comfortably that the meat was chopped, not ground. The burger was also loaded with house made ketchup, melted gooey cheese and a beautifully fried organic egg.  The buns were quite nice, soft but firm enough to hold against the moisture from the sauce and the patty. The black sesame seeds on the top bun was a nice touch,  adding a bit of nuttiness. The burger however could be closer to perfection if there  was a bit more seasoning, which would have brought out the deliciousness of that patty more. I also was loving the fries, which was topped with a generous amount of parmesan and some drops of truffle oil. The flavours were rich but not heavy.  Even the house made ketchup impressed me. It didn't have that jam-like consistency like the store bought ones, and it was light, fresh and flavourful.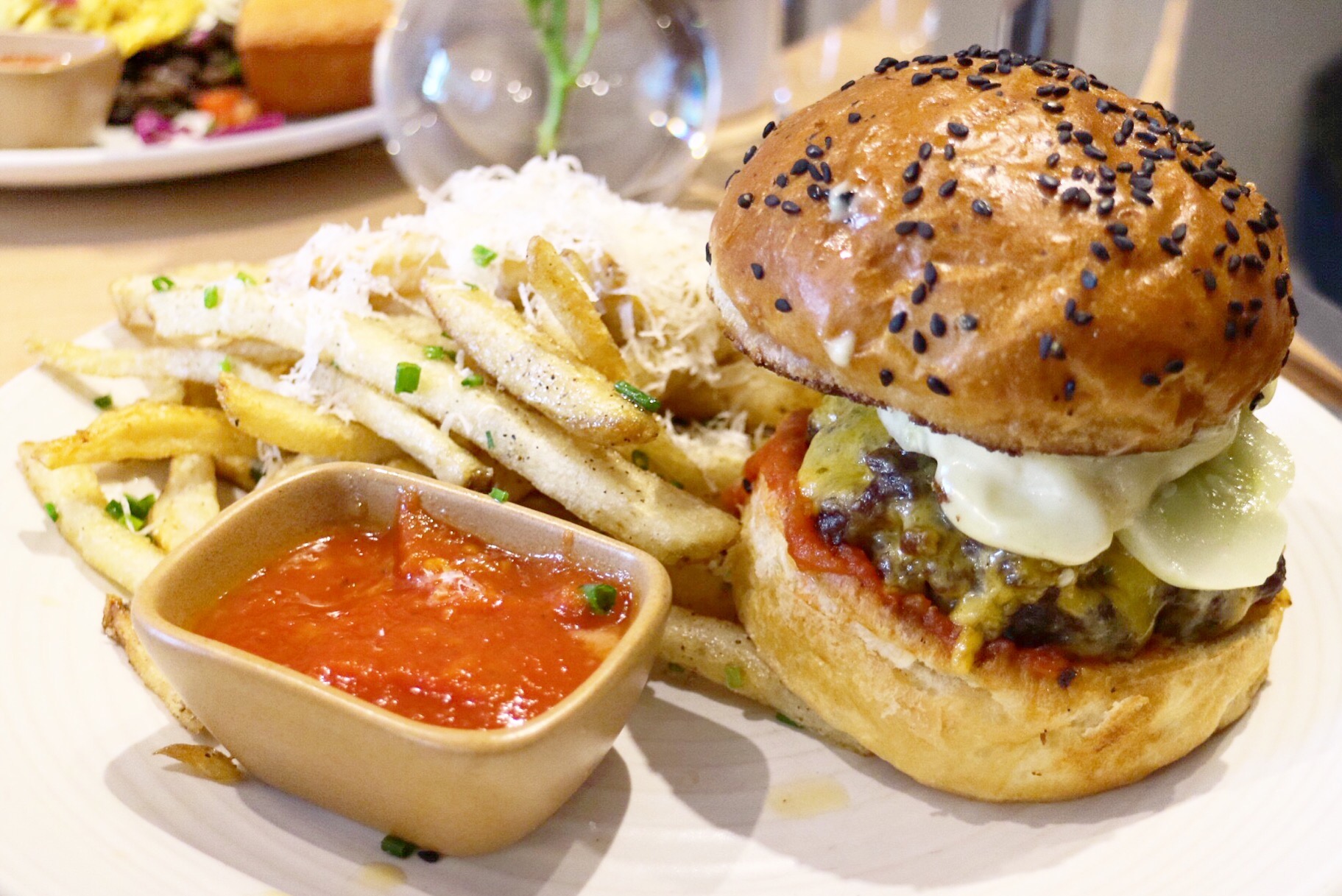 Finally, Jane showed me why she was a big fan of this place, their desserts. Today we were having a slice of the Chocolate and Peanut Butter Frosted Layer Cake ($5.50). Visually the light violet tint in the chocolate and peanut butter frosting is stunning. The texture of 4-layer cake was not too light and not too dense, and the amount of the cream does provide the best of both chocolate and peanut butter, but not super sweet like the Reese cup.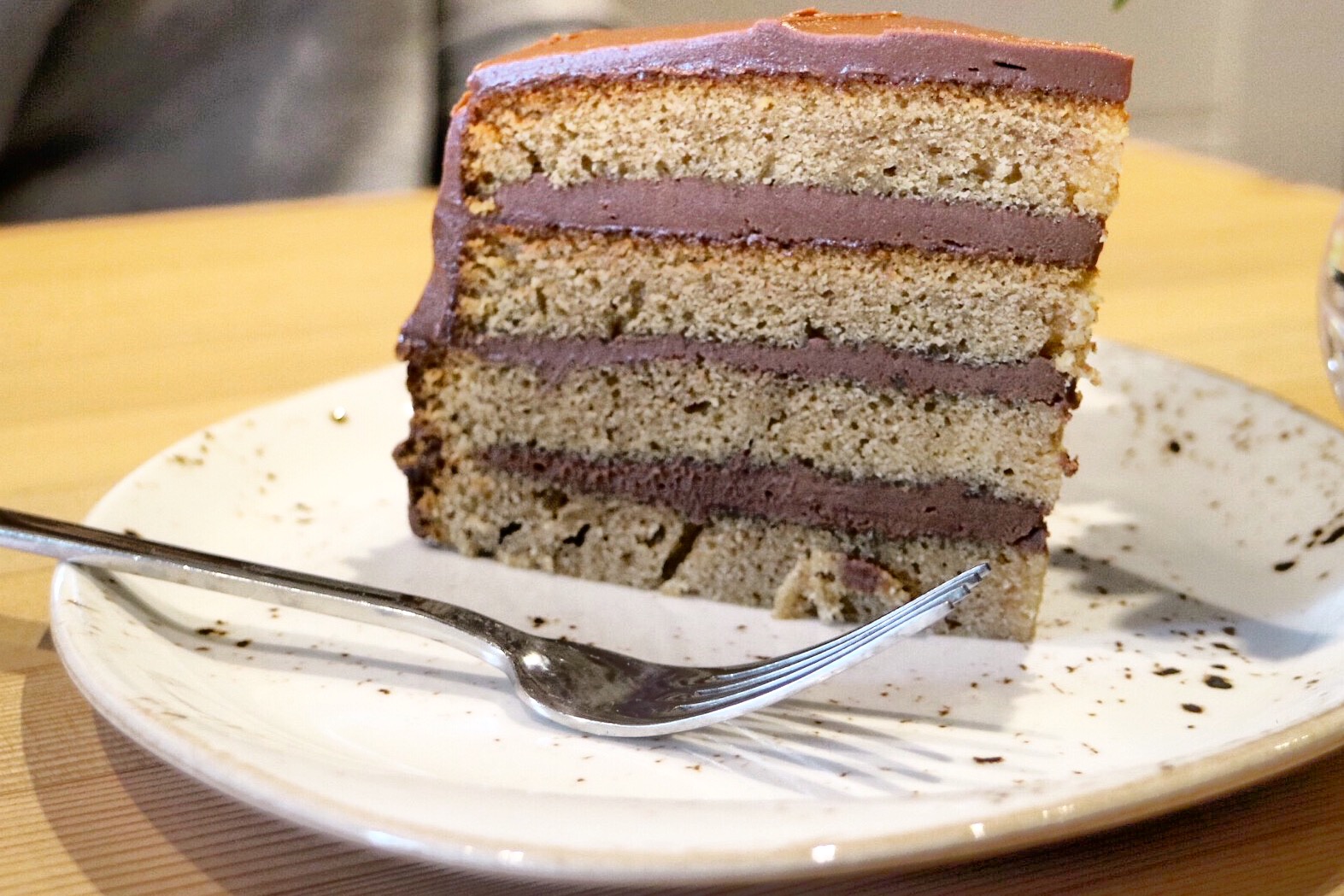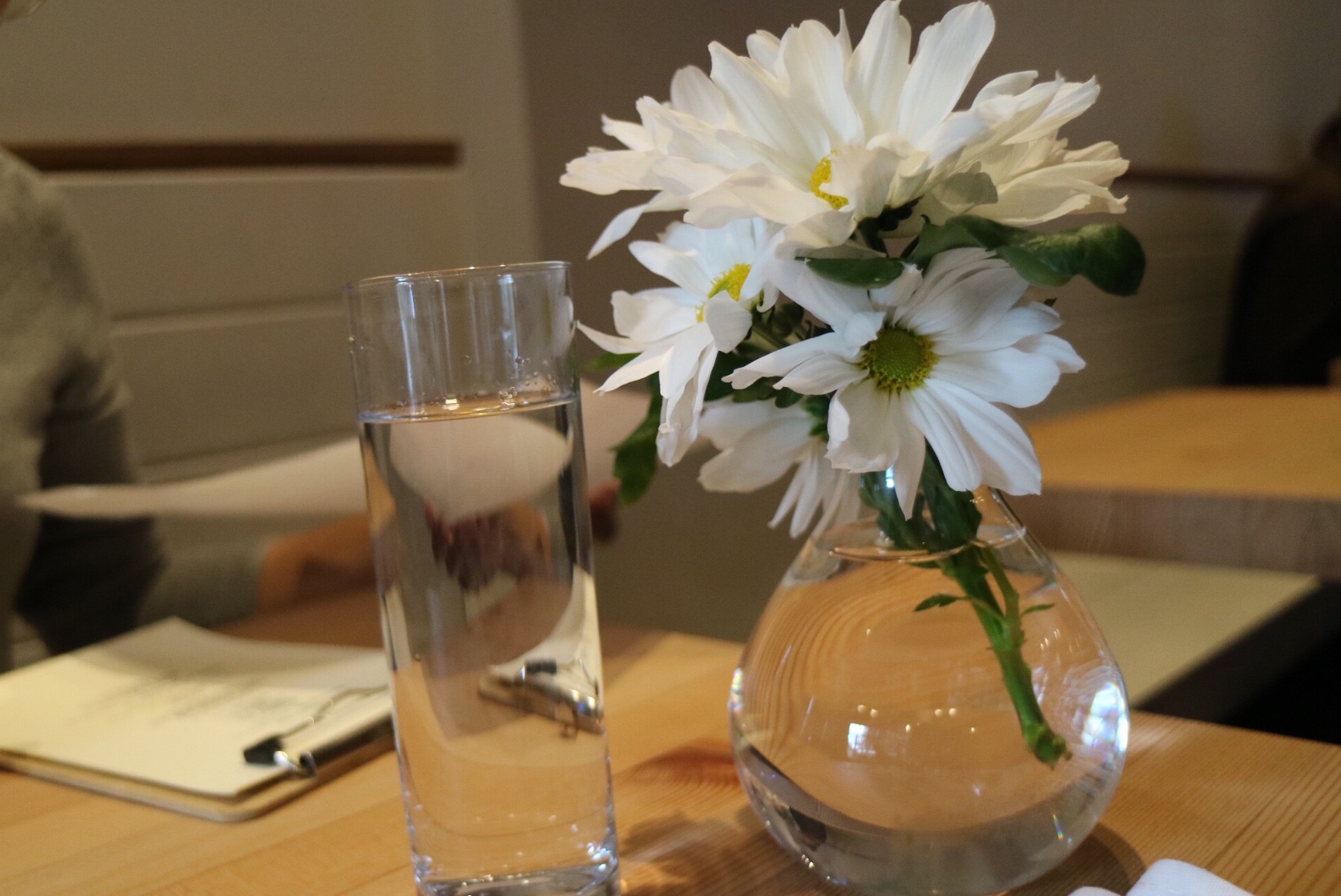 The brunch was absolutely delicious and I finished my food even with such a bad hangover. Although a little under seasoned, I really enjoyed the burger with hand made patty, truffle fries, and house made ketchup.  The fresh quality ingredients really made the difference, and that was worth the little extra that we had to pay for. And oh boy that piece of chocolate and peanut butter cake was to die for too! To me they really nailed both savoury and sweet dishes. I would definitely like to come back here.
Website:
http://www.ritualvancouver.com/
More reviews:
Location: