I asked my mom to check out the Chopstick Fest in the city with me. This new dine out festival has been the talk of the city, and seemed like a great idea for food lovers to learn about the variety of Chinese cuisines, and to find out all these great places for a delicious Chinese meal.
We decided on House of Canton on Main street on Saturday. When we arrived early around 5:30pm after a nice drive checking out the beautiful fall colours in the city, we were surprised we were just in time to grab the last available small table. The rest of the tables were all fully reserved.  This place is so popular!
Here is the Chopstick Fest set menu for 2 ($48.80):
Shredded Chicken Salad
Seafood and Tofu Soup
Spicy Tiger Prawn with Vermicelli
Stir Fried Sing Gua with Mixed Mushroom
Steamed Rice
Dessert
My first reaction was, this menu looks quite healthy – a lot of seafood, a little bit of chicken, and loads of fresh vegetables.
The Seafood and Tofu Soup came out looking a little pale on the table. But as we dug into it, it was just bursting with fantastic seafood flavours. The crunch from chopped shrimp and scallop was complemented so well with the little drops of soft tofu. The soup itself was thick, warm and comforting. I think ultimately, it's the egg white that has tied everything together, both flavour or consistency wise, which reminds me the Cantonese style soup that I've had in Guangzhou or Hong Kong. Yes it was THAT good! If I have to make a suggestion,  I think it could use a little colour from some finely chopped green onion or a little bit of corn or something.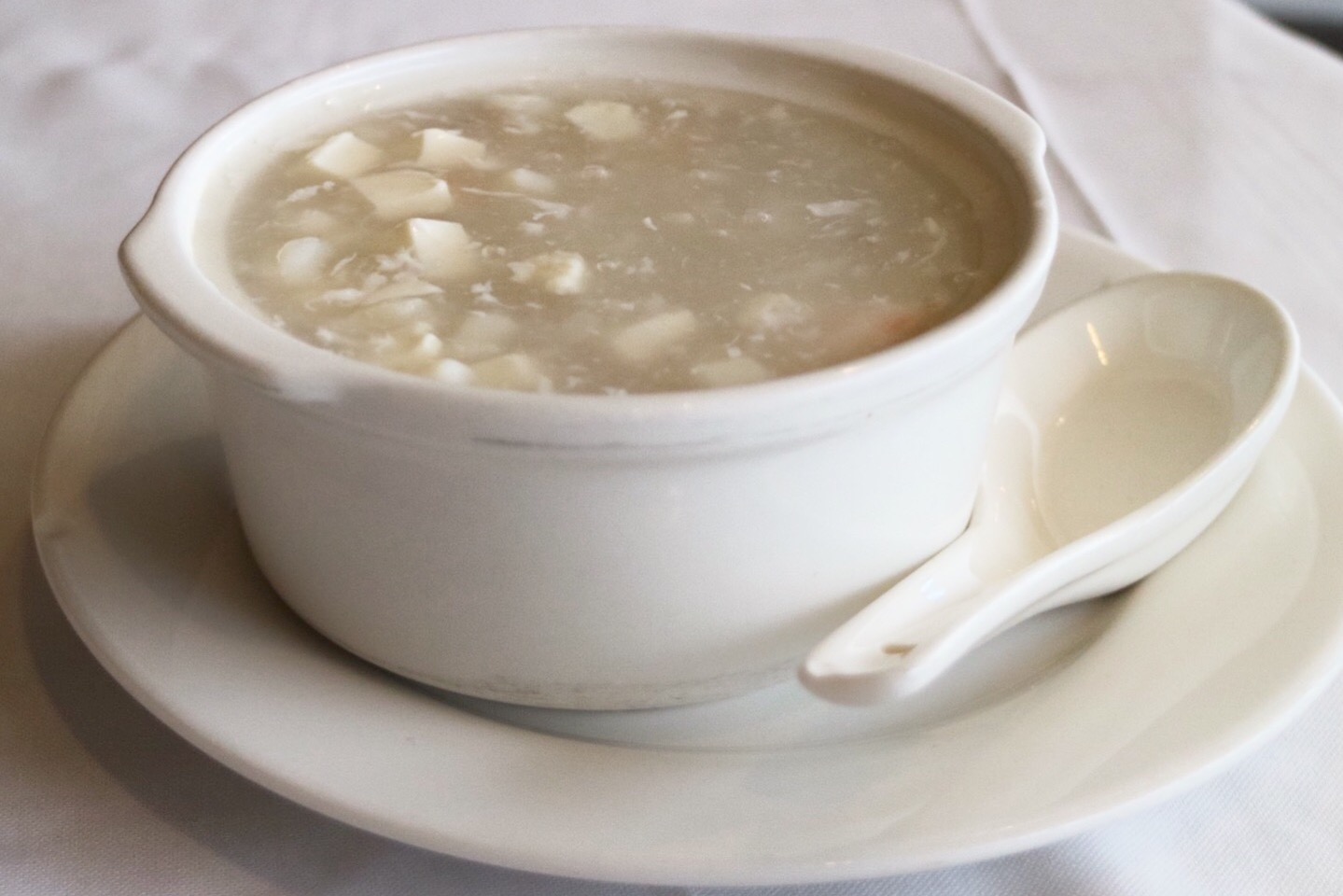 The Shredded Chicken Salad was tasty but it was not as good as the one that I recently had at Koon Bo (review coming soon). I liked the crunch from the fried wonton strips, jelly fish, and pickled cabbage that were contrasting the shredded chicken. But I felt the whole dish was a little lacked of seasoning, and it could use a bit more sesame oil, which is pretty much the soul of this classic Cantonese dish.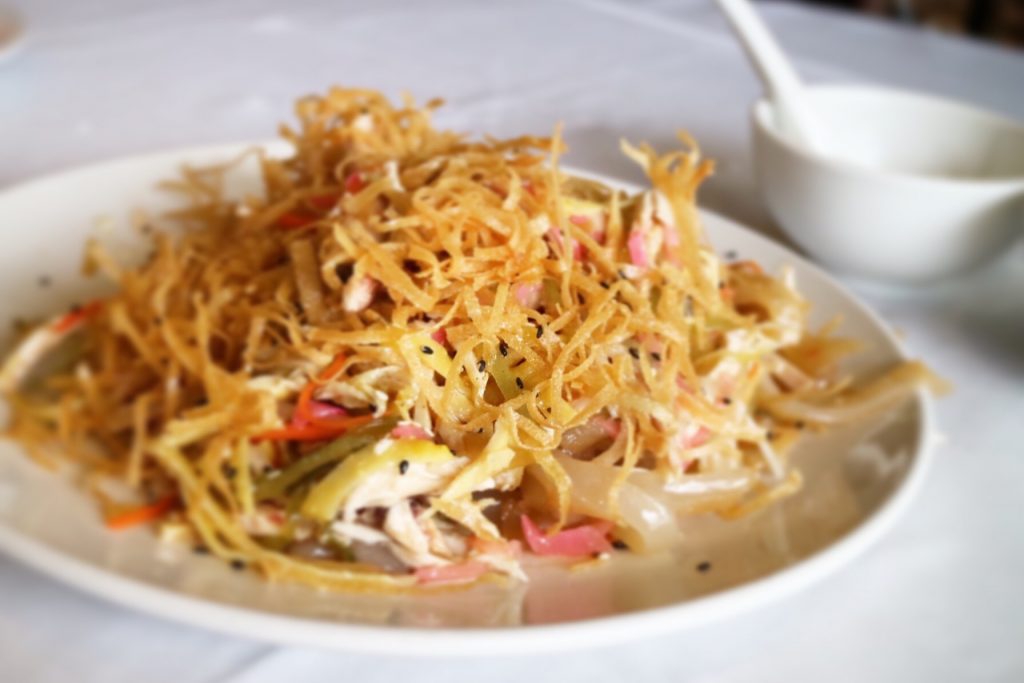 Here was the first main protein dish, the Spicy Tiger Prawns with Vermicelli, served in a sizzling hot ceramic pot.  Check out the size of those prawns! They are huge!  The prawns were cooked perfectly with a meaty succulent texture and the spiciness brought out the natural levitra for sale online sweetness of the quality seafood. The vermicelli was stir fried with black bean sauce and small bits of chopped chilli pepper. As I appreciate the heat myself, it was a little too spicy for my mom. But she was fine with it once she picked out the pepper.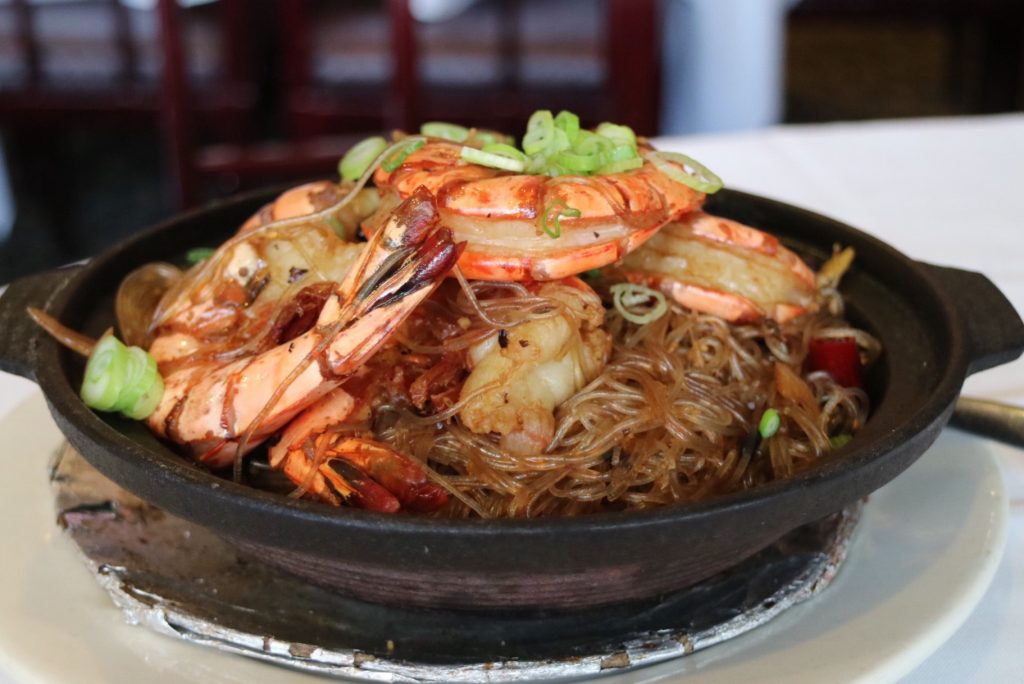 The 2nd main dish was all vegetables. The Stir Fried Sing Gua with Mixed Mushroom was fresh, tasty and exciting with vibrant green colour from sing gua melon.  Sing gua melon is a vegetable that's similar to zucchini but has an extremely fibrous skin. In Cantonese cities, folks grow sing gua for food but also for making a sponge out of the melon once it is sun dried. The peeled fresh sing gua however, is sweet, delicate, and full of nutrients. The dish also came with mixed mushrooms including wood ear, shiitake, and a little bit of enoki, as well as some chopped onion.  To me the whole dish was both comforting and refreshing. The subtle savoury flavours, consisting of soy sauce, cooking wine, sugar and ginger,  really reminded me of the Cantonese flavour back in my hometown in Canton province.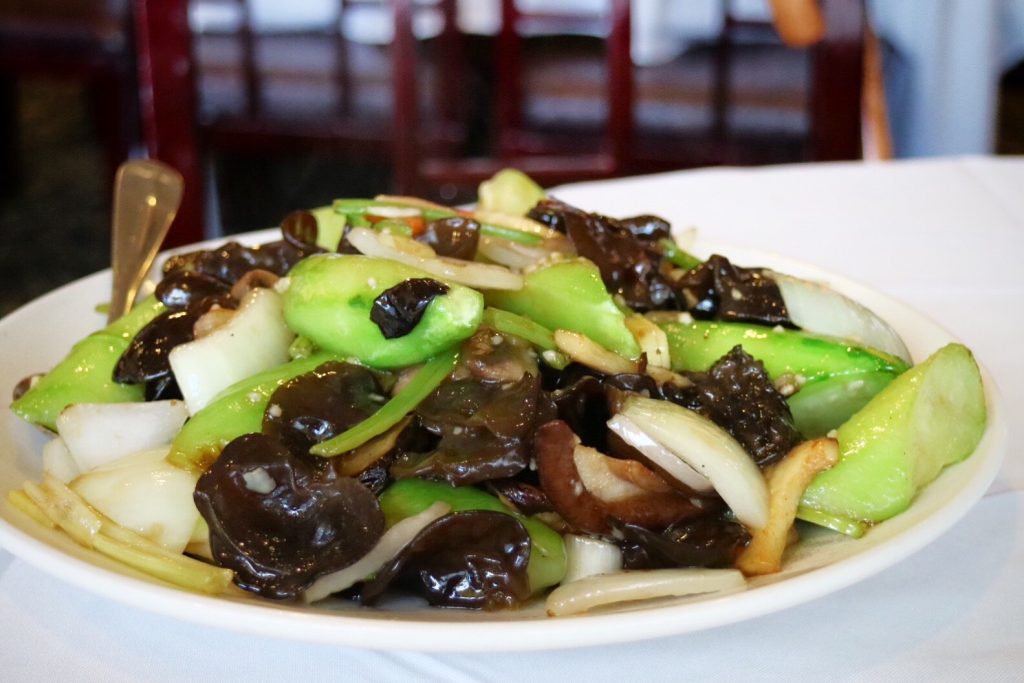 It was a lot of food but we managed to finish the whole vegetable dish and all the prawns, leaving half of the chicken salad and half of the vermicelli. But we still saved a tiny bit room for desserts. The Sweet Tapioca Soup is pretty typical for a Cantonese dinner out but today we were having a sweet pumpkin one instead the most common one with taro. Using pumpkin is very in the season right now and I think it's a nice touch.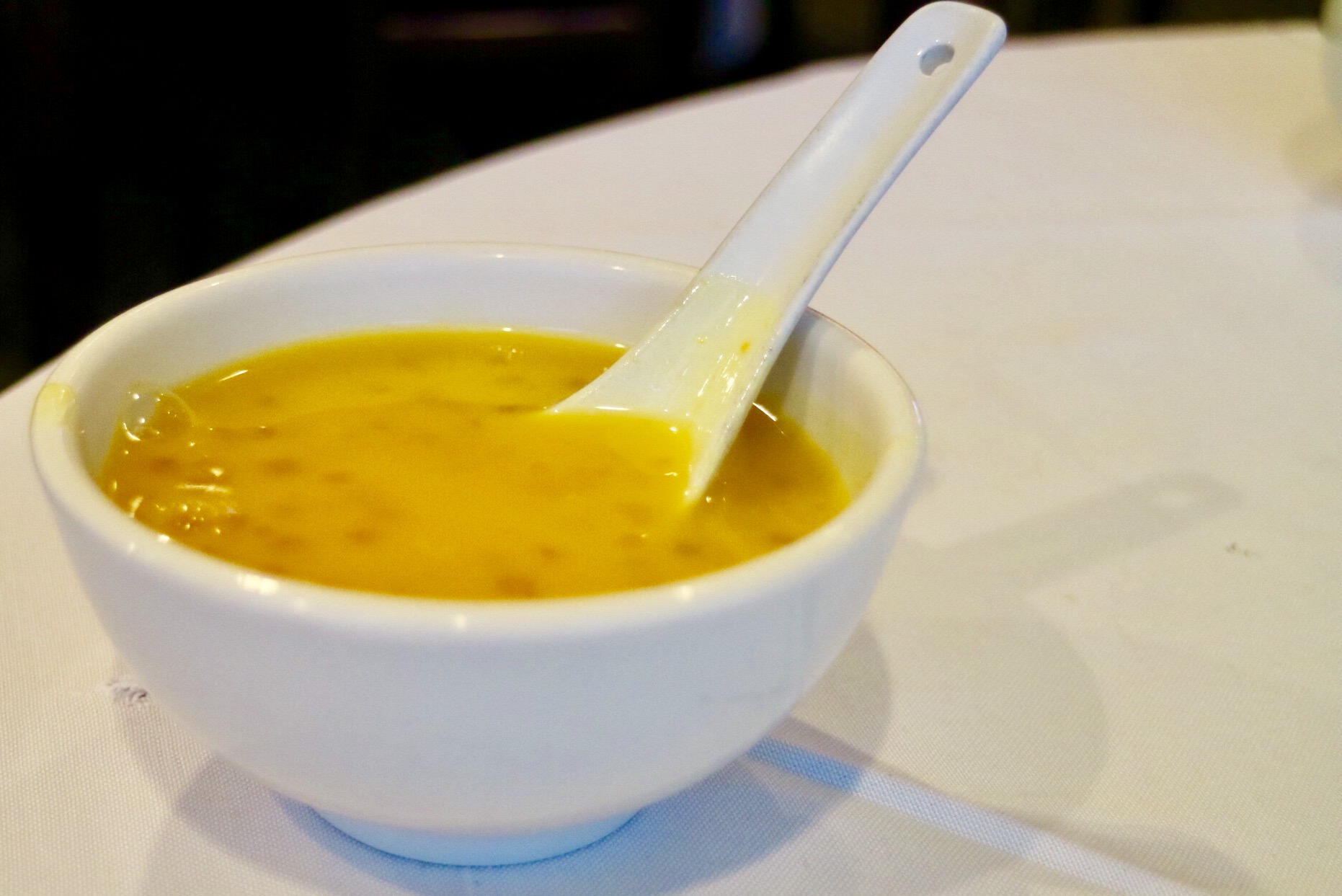 I really enjoyed the whole meal as we were provided a great dinner experience that captured the essence of authentic Cantonese cooking. We started with a warm and delicious seafood soup and a refreshing cold dish for appetizer, hit the jackpot with a fabulous dish with luscious prawns and a healthy vegetable dish loaded with greens and freshness, both great with rice, and finished with a simple and comforting dessert soup. This is exactly what Cantonese folks eat in Canton (Guangzhou) or Hong Kong!  So I highly recommend this place for an authentic experience. But don't forget to book ahead because this place is super popular.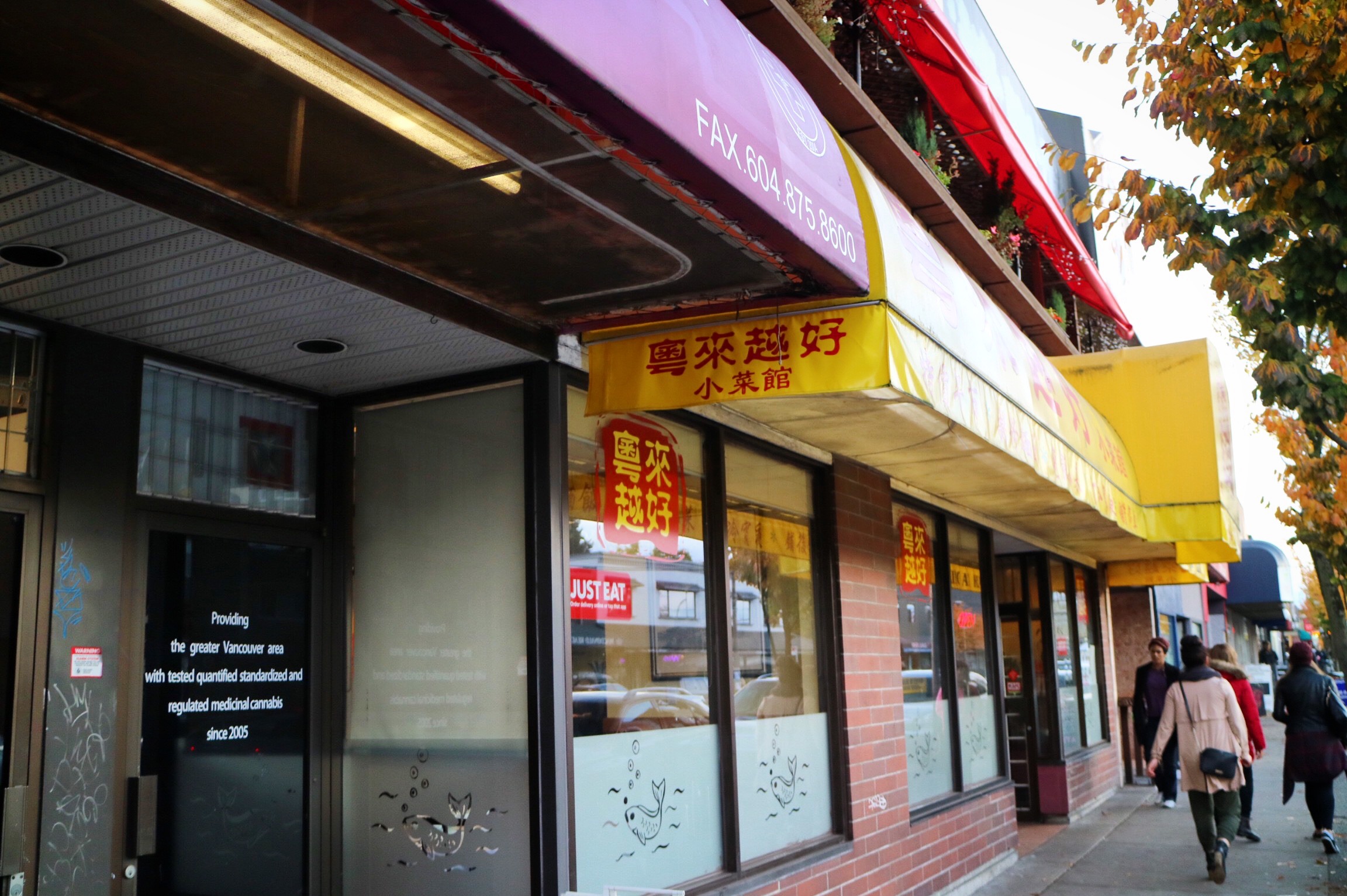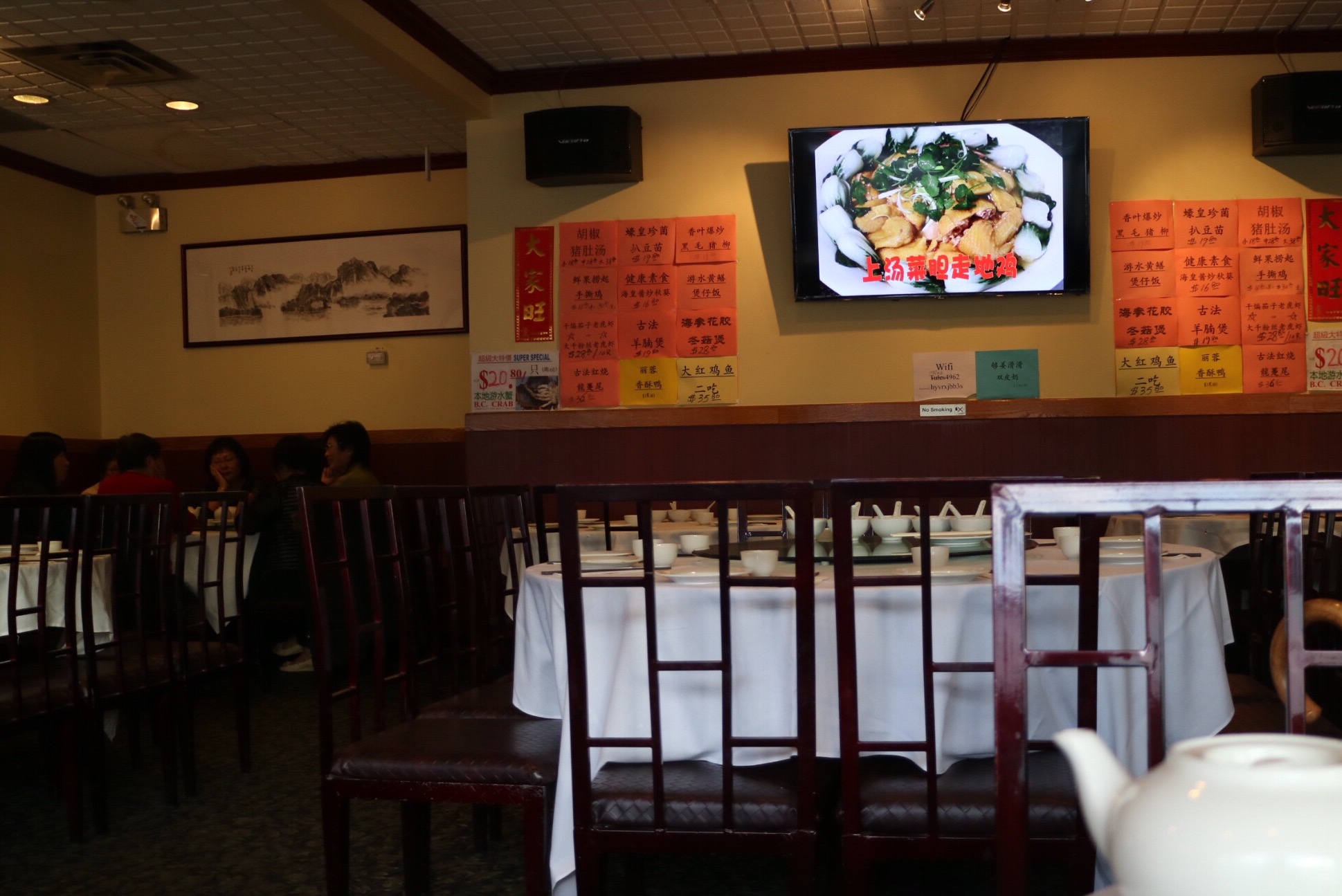 Facebook:
https://www.facebook.com/House-of-Canton%E7%B2%B5%E4%BE%86%E8%B6%8A%E5%A5%BD%E5%B0%8F%E8%8F%9C%E9%A4%A8-1405540166410547/
More reviews:
Location: