It is always sad to say good bye to summer as we live in a city that is so beautiful in summer – the sun, the beaches and the lusciously green nature.  But for us foodies, we have our ways to counter the autumn chills and the winter blues. There are always comforting dishes that make us happy on any gloomy day, such as the ones Dockside Restaurant on Granville Island is offering a few classic dishes for the fall and the holiday season, I was fortunate to get invited to taste those dishes created by their Executive Chef, Victor Jacinto.
For a starter, the Crab & Shrimp Cake ($17) is finely crafted, and served with charred lemon aioli and herb salad – a delicious classic that showcase the chef's specialty in seafood cuisine. So is the Tuna Nicoise Salad ($23) a popular seafood starter among the locals, which features seared albacore tuna, egg, greens, kalamata olives and yukon gold potatoes.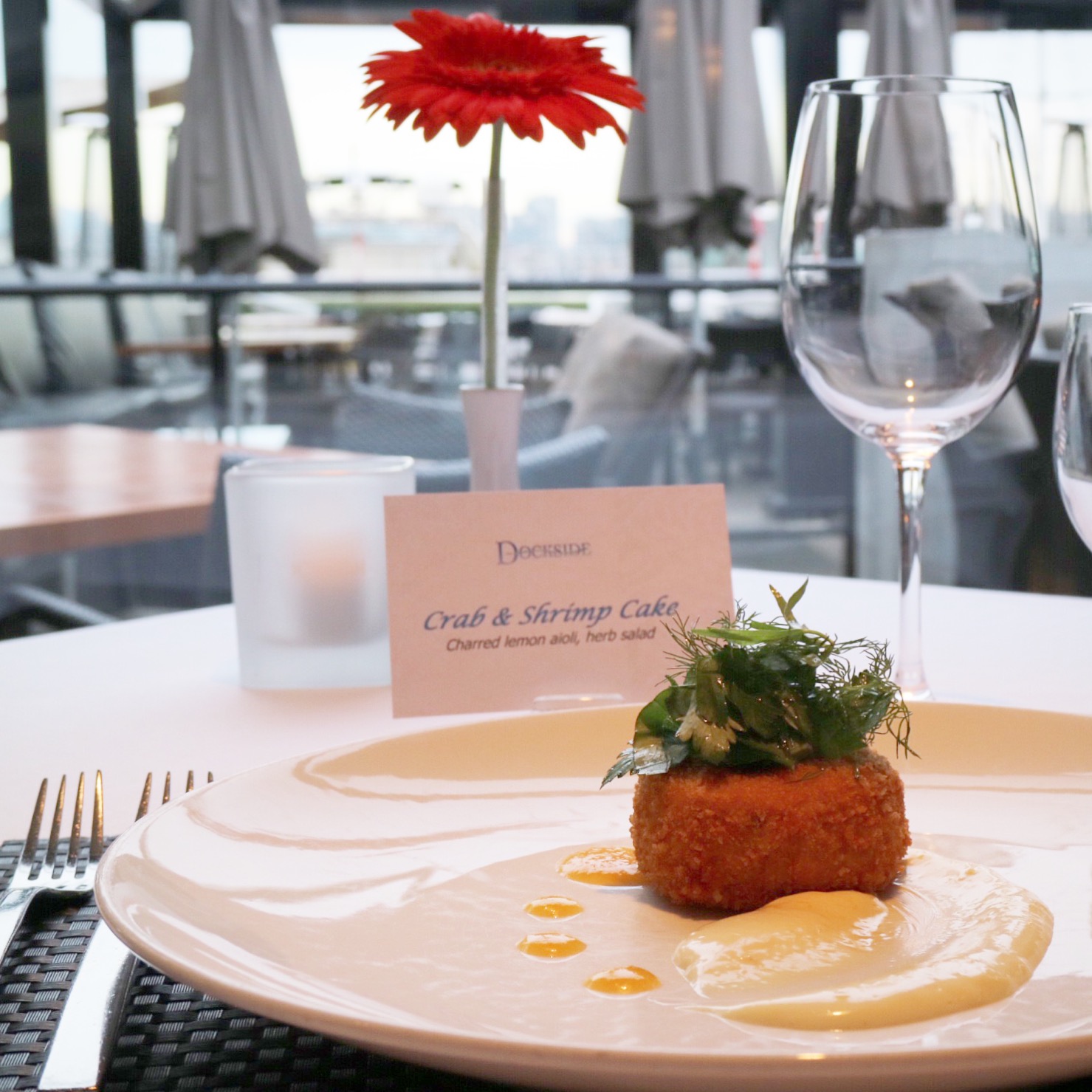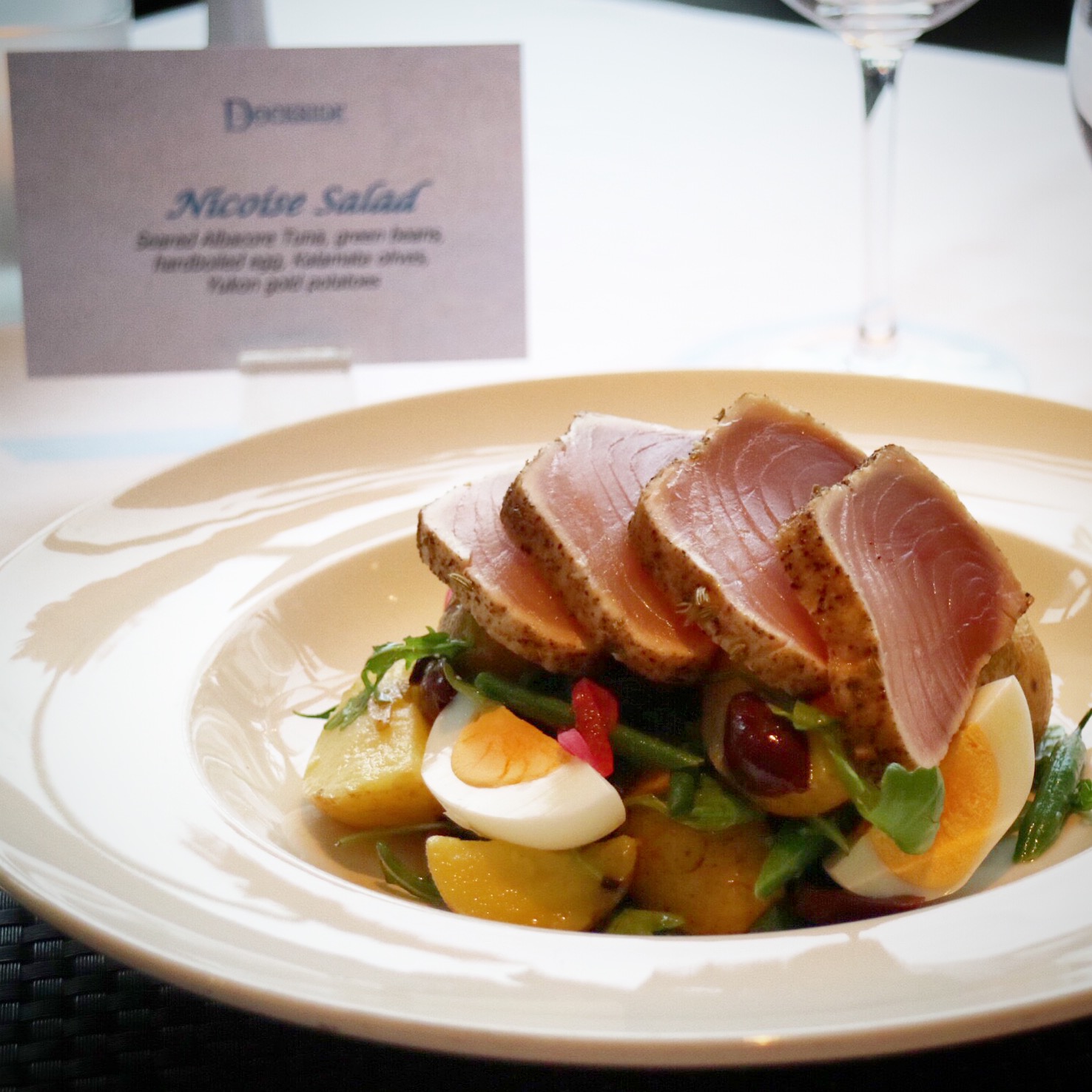 The following main dishes feature locally sourced meats and fresh produce, representing the flavours of the fall.
The Roasted Pork Belly is inspired by Asian cuisine and features some golden crispy crackling for crunchy bites. And it also come with carrot puree and fresh spring mix and herb salad.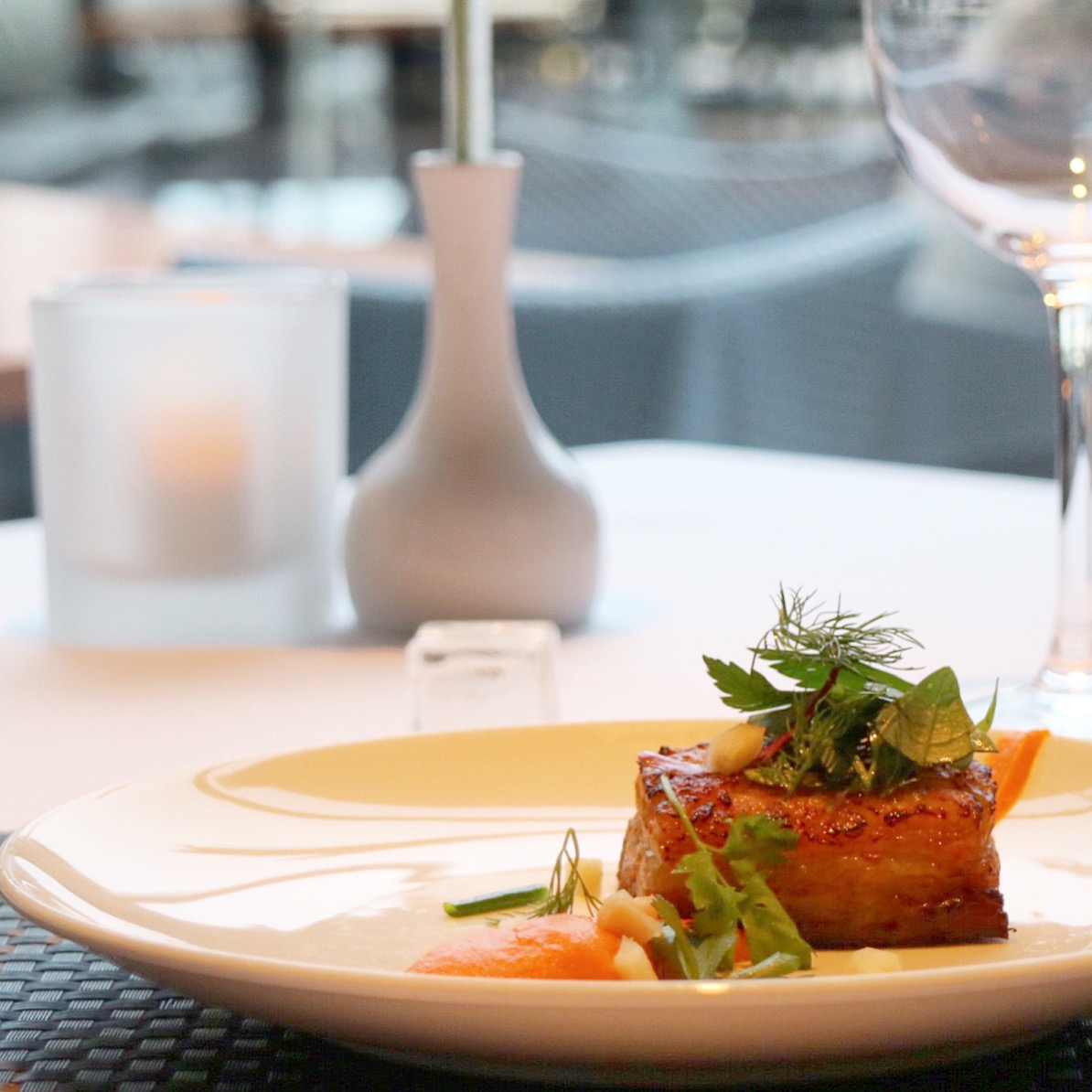 The mouth watering Beef Tenderloin ($34) sits on a bed of creamed spinach, and complemented by pont neuf potatoes and a bearnaise sauce.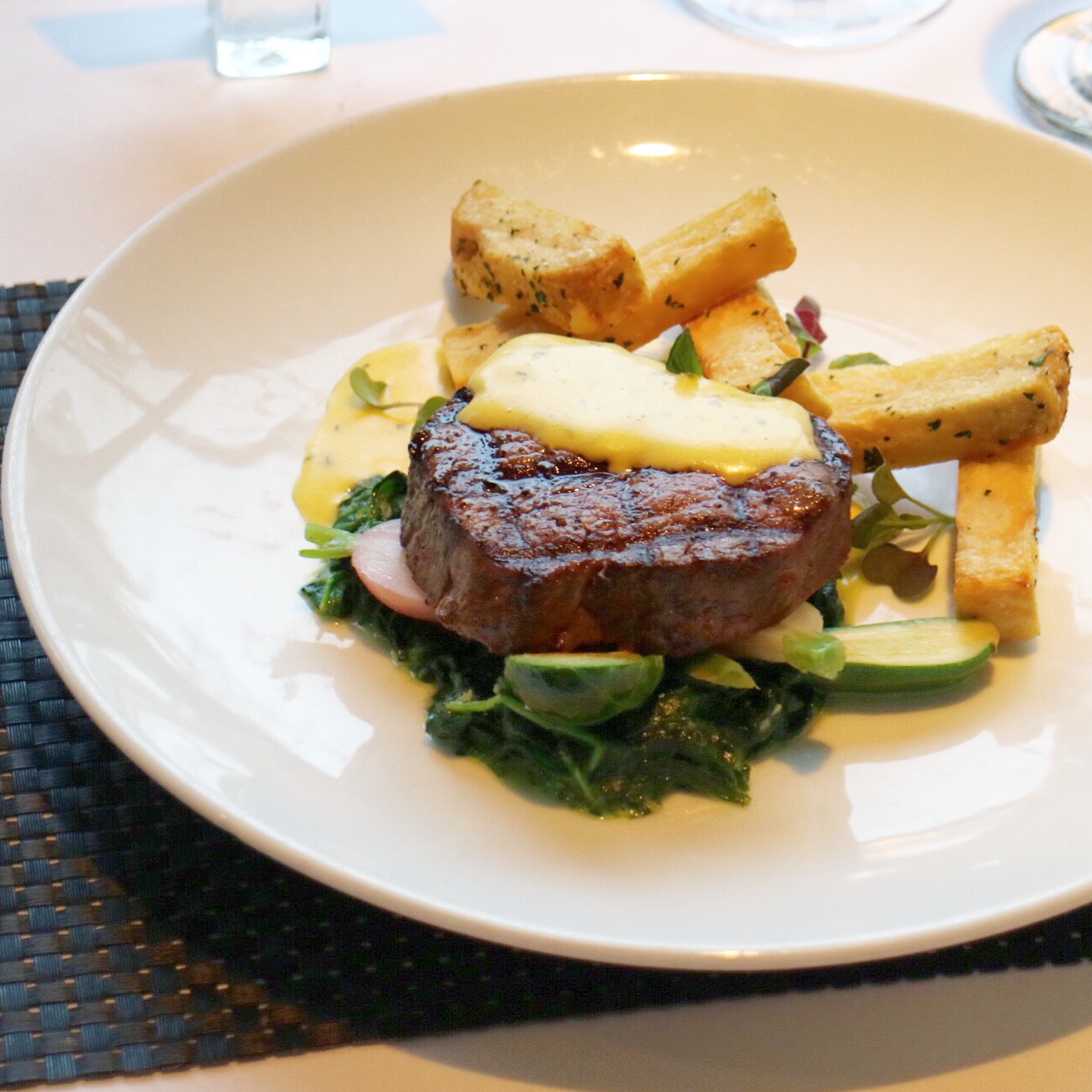 The Braised Lamb Shank Osso Bucco ($37)has drawn inspirations from several world cuisines, and is presented with an exotic pearly barley risotto and market vegetables with vibrant colours. The braisage sauce (made from the braising liquid) ties all the flavours together.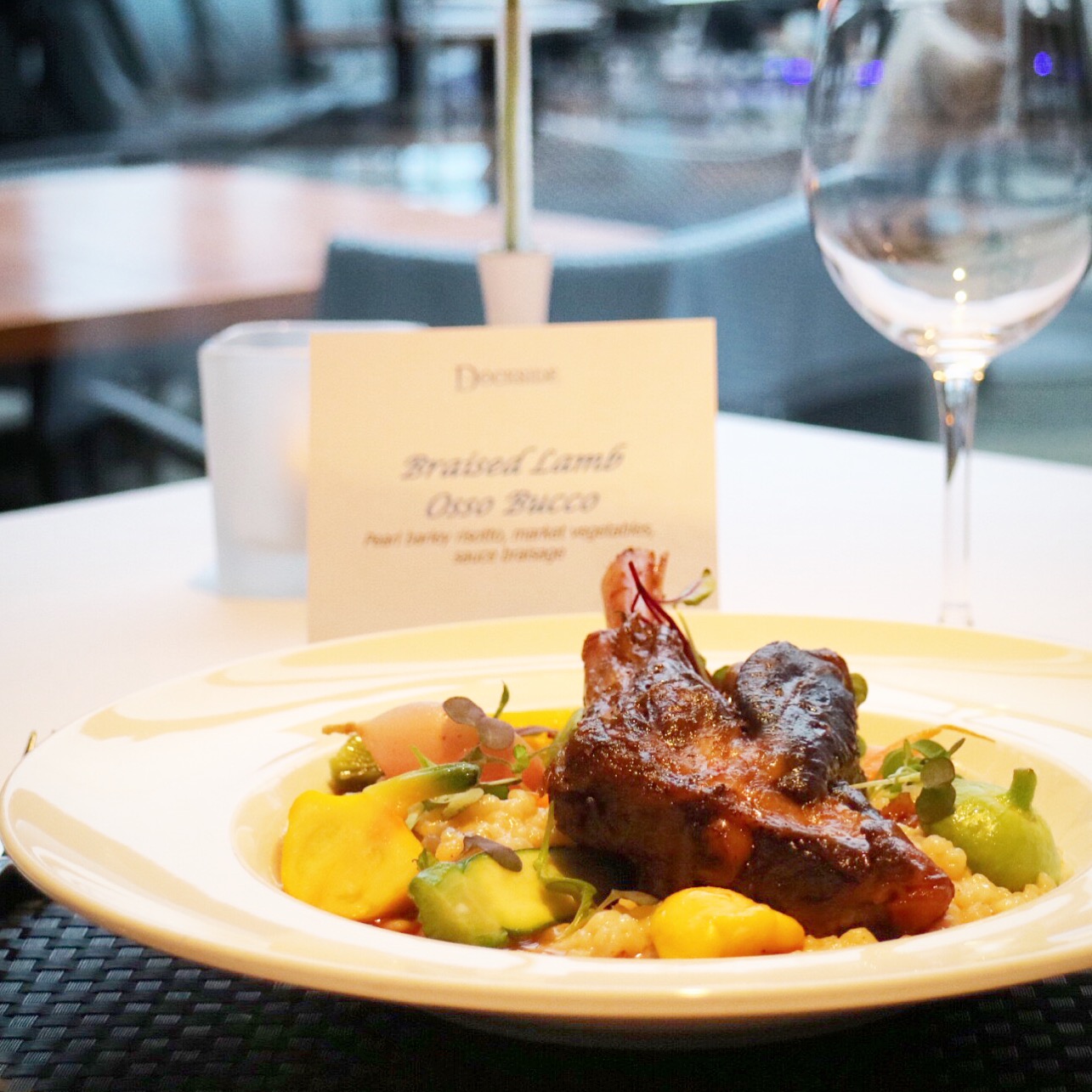 The Roasted Duck Breast ($37) features market greens and a bean salad for some extra protein and fun texture, definitely a comforting dish for your palate and for your tummy.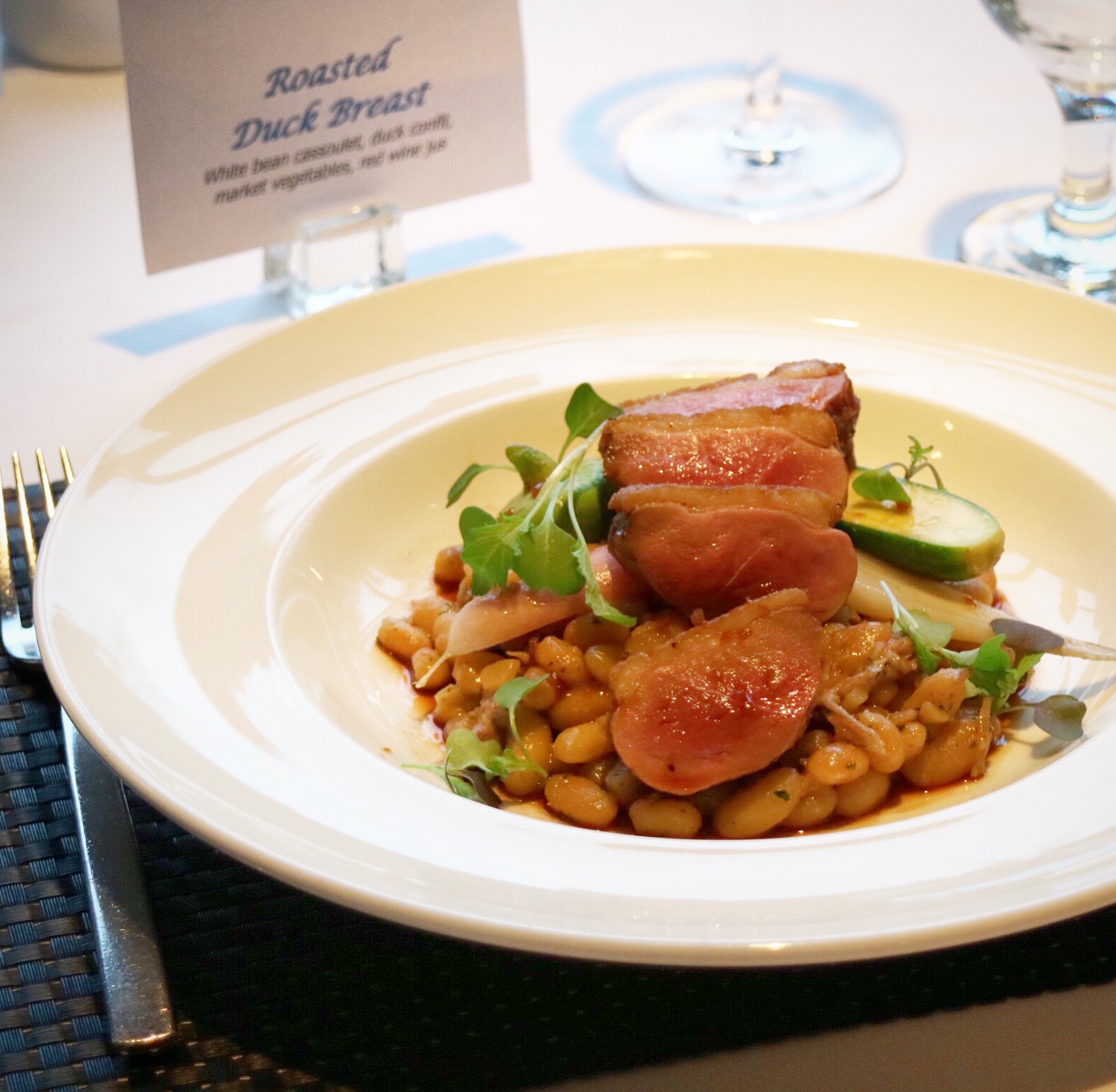 We also tried some of their popular appetizer dishes that are available all seasons, including the Forno Flatbread ($13), loaded with okanagan goat cheese, baby tomatoes, balsamic reduction and basil pesto, the Legendary Chilli Squid ($15), enhanced by the essences of ginger, lemongrass, garlic and cilantro, and the Vegetable Spring Rolls ($15), complemented with an exotic ginger papaya mango coulis.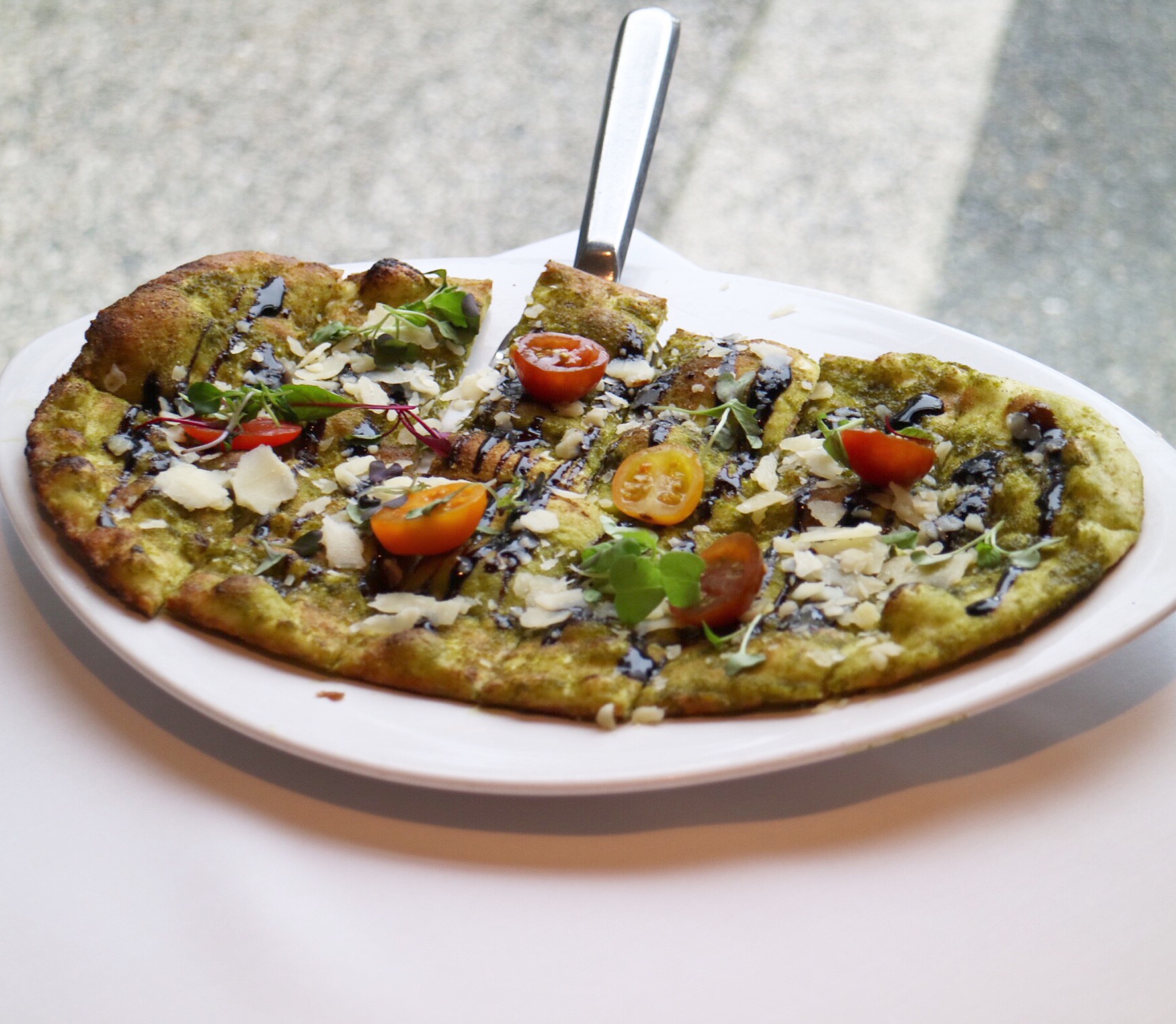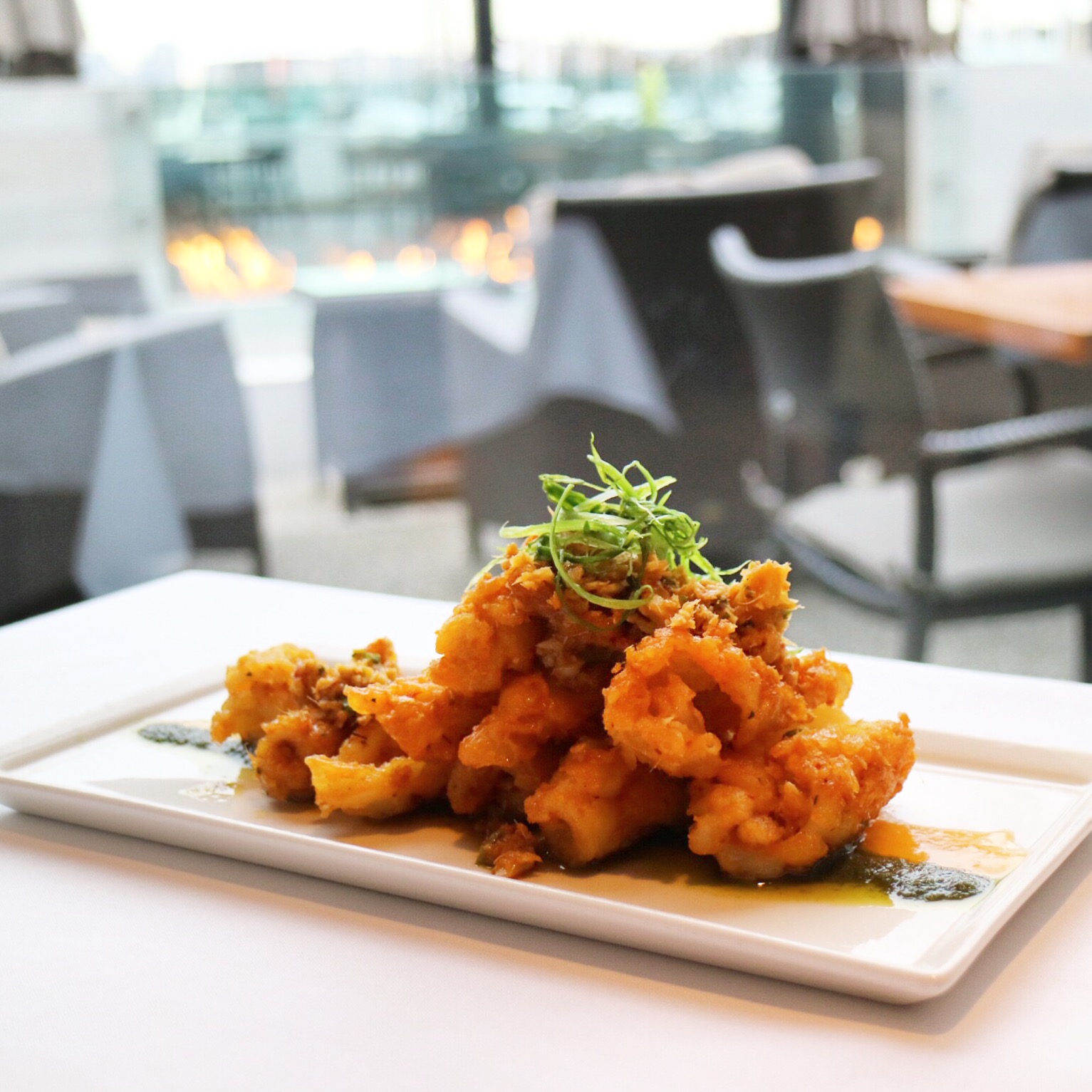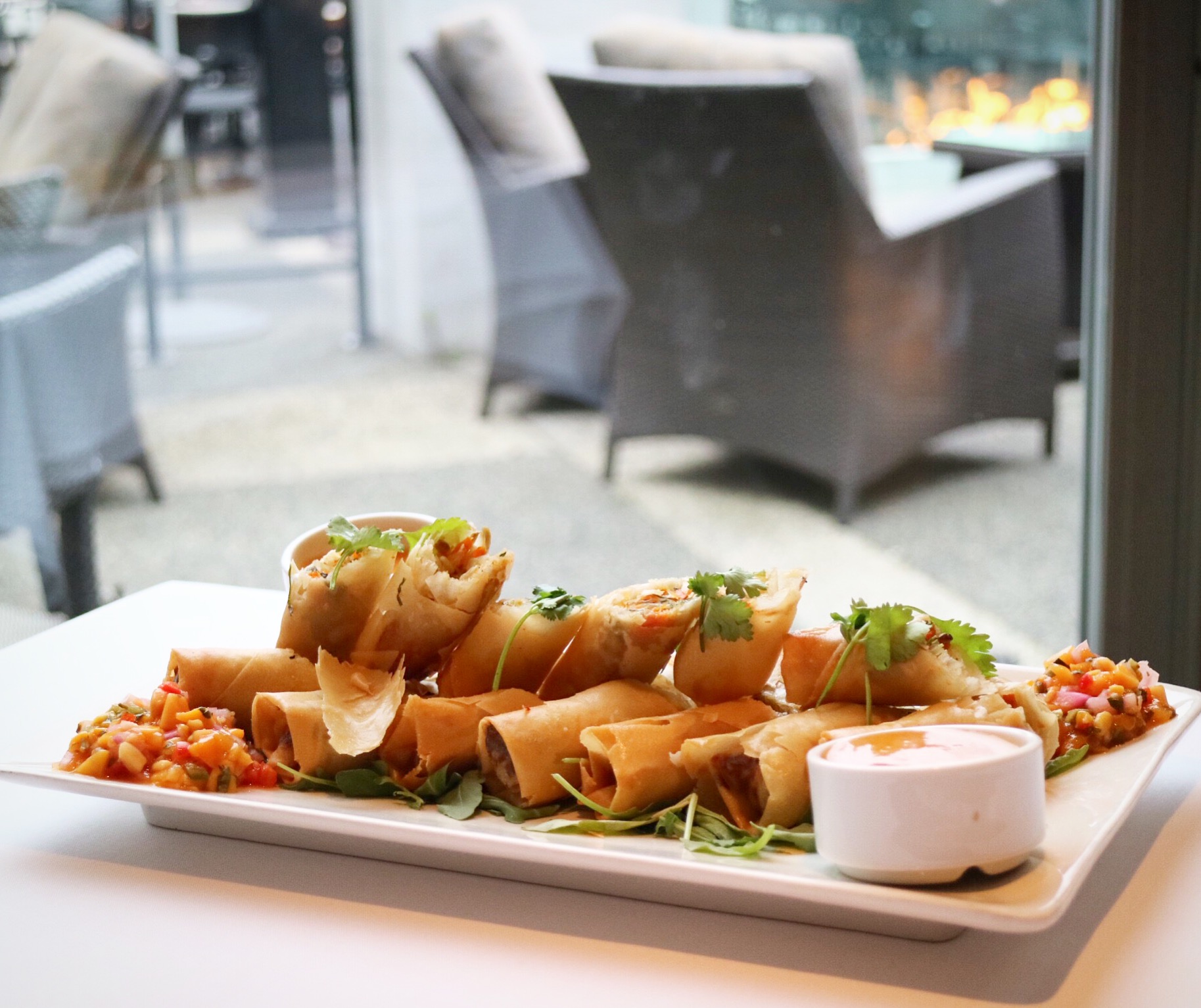 Dockside also has one of the most beautiful outdoor decks in the city with full waterfront views. With a sizeable fireplace in place, dining on the patio will be a fun experience in the fall/winter as well.
Website and menu:
Location: