After an 4-hour hike with Ang and Woody, we were all pretty hungry. Since we were all going to Food Wench's birthday party in Kits later, we decided to get some dinner at Banana Leaf in the area. I am always a fan of Malaysian cuisine, in which I found interesting elements from Chinese and Indian cuisine along with their own unique ingredients. This was my first visit although I had visited their competition Tropika many times.
It was fully packed in their specious dining room for the Saturday dinner service, but we chose to sit on the patio.
The Pineapple Seafood Fried Rice ($16) was presented with the rice served in a half of a pineapple as the vessel.  I was getting the heat from both curry and chilli, and big chunks of seafood like scallop and squid. Personally I would like the seafood finely chopped and incorporated in the fried rice, which is more like 'fried rice' instead of 'paella'. Nevertheless, the fried rice was packed with flavours and quite likeable.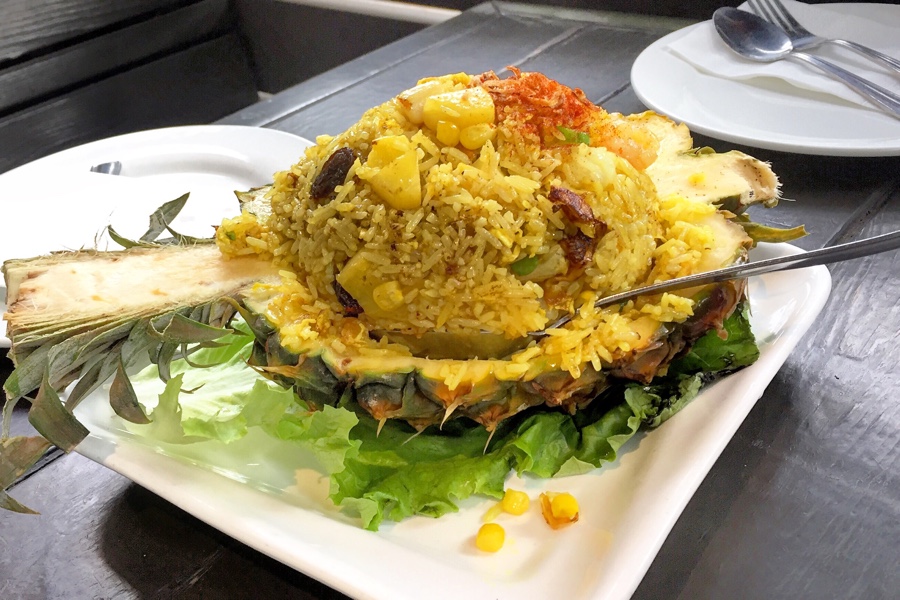 The Braised Lamb Shank 'Halal' ($18) was featuring a big lamb shank on top of spinach and carrots immersed in a broth. The meat was fall-off-the-bone tender, but I think it could use a bit more of seasoning despite it was described as using Malaysian spices in the braising process. I do like the refreshing touch of having spinach at the bottom.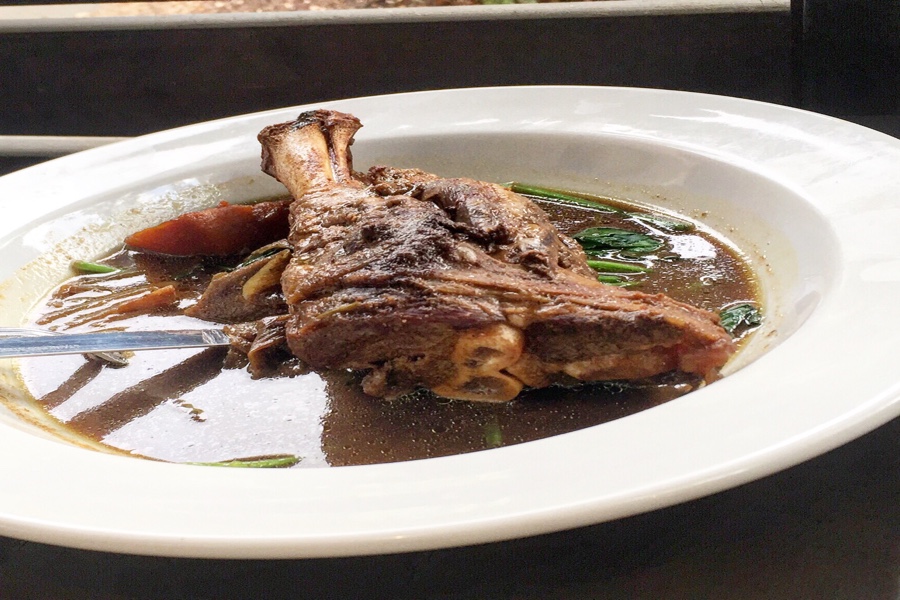 The Rendang Beef  Curry ($17) was bold and flavourful as expected and it made me want to order a small bowl of steamed rice. But the beef was really tough, even a texture guy like buy 2mg xanax online myself found it a  little too chewy. The cut of beef looked like what they would use for beef bourguignon but it seriously needed to be cooked longer to break down the toughness.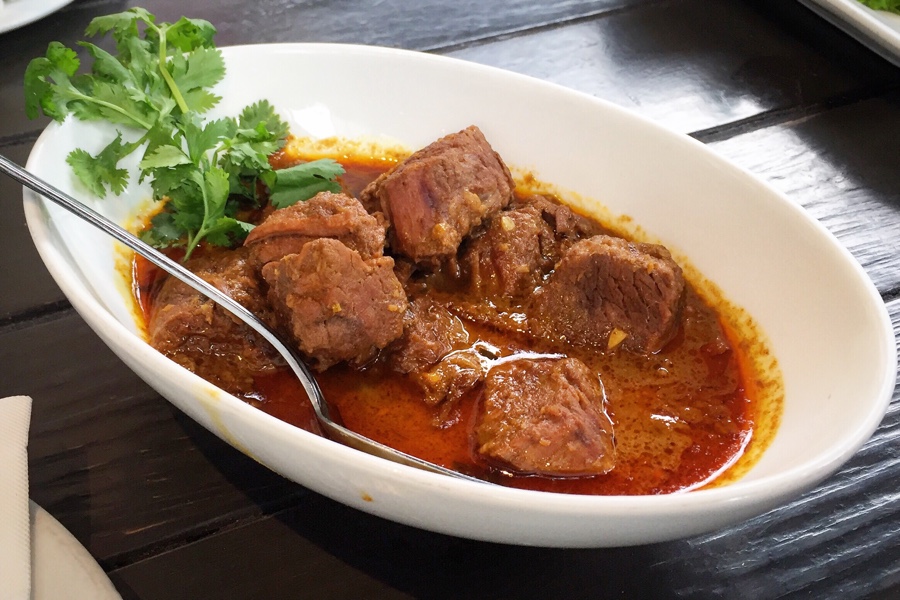 I suggested the Char Kuey Teow ($14), a fried flat rice noodle dish similar to my favourite Cantonese dish Beef Chow Fun but with spicy twists. I loved the crunch from the bean sprout and was surprised how much spicier it was than it looked.
We also ordered some beverages which were great with spicy food. Woody took advantage of the featured special beef of the day and found his Dogwood Honey Lager ($5) quite the cool bargain. I had to get a Tiger Beer ($6) to go with the Southeast Asian theme, whereas Ang rather enjoyed a refreshing drink of Young Coconut Water ($6) straight from a coconut.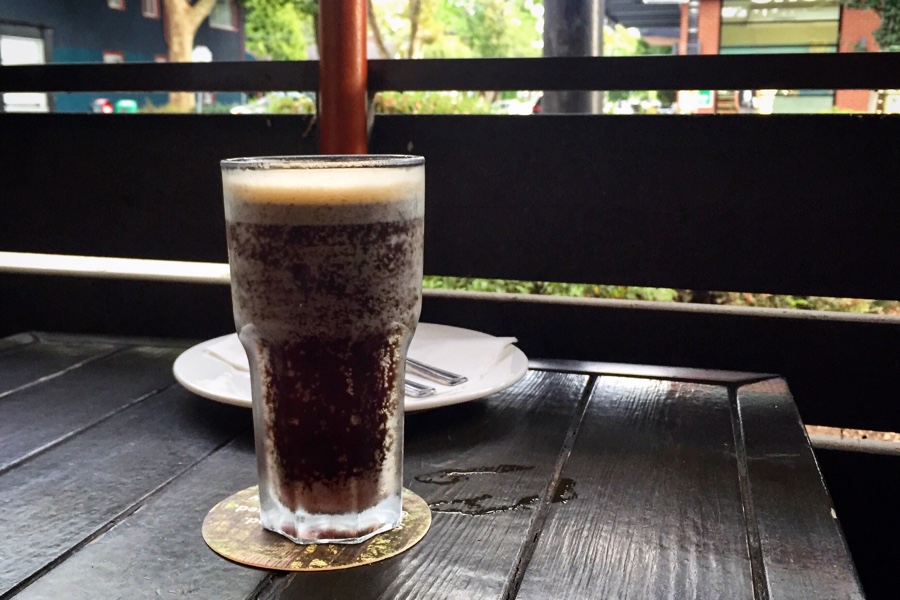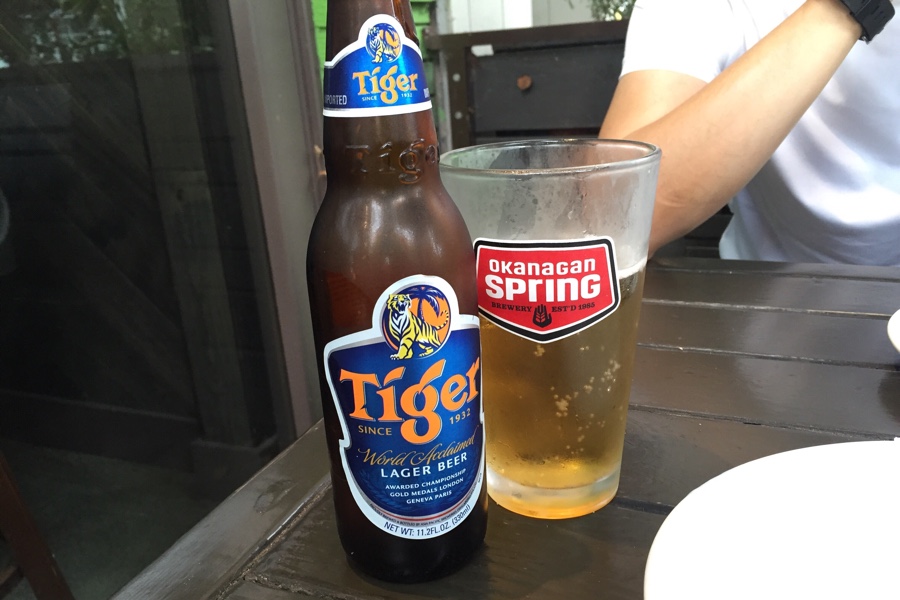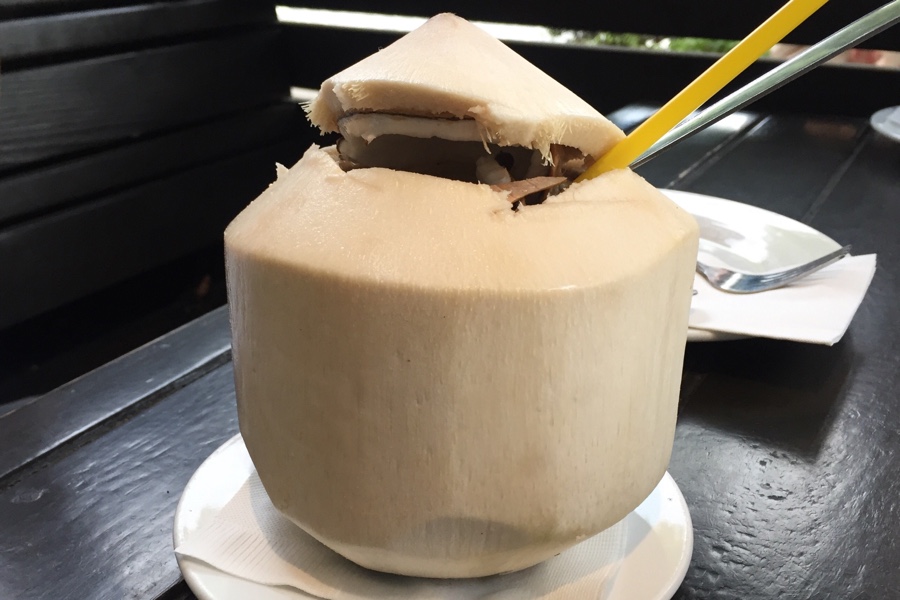 Comparing Banana Leaf to their competition Tropika, while Tropika's dishes seem more delicate and easier on spices, possibly due to the Chinese influence, the bold flavours at Banana Leaf are likeable looking past my comfort level. However, there were small misses at Banana Leaf were not completely unforgiven, such as the beef being tough in the Rendang, and the lamb under-seasoned in the Braised Lamb Shank 'Halal'. I did however enjoy the Pineapple Fried Rice and the Char Kuey Teow for the heat and complexity. This place would make a decent choice for an inexpensive family dinner of exotic flavours.
Website and menu:
http://www.bananaleaf-vancouver.com/
More reviews:
Location: