So I have been contributing a article every month to Vancouver Foodie Pulse on newly opened restaurants in that month in the city, and I found out about Chi Modern Vietnamese Kitchen in Kitsilano, which I covered in my August post. The story of chef and owner Chi Le, a runner-up of Master Chef Vietnam, does sound like quite inspiring.  And it's been quite interesting to see  the new wave of high end Vietnamese restaurants in the city, showing that Vietnamese food is so much more than just pho, bahn mi and iced coffee. Having become quite a fan of House Special and Ahn & Chi, I was eager to find out if Chi  is at the same level with those trendy Vietnamese eateries.  So I decided to visit Chi with my mom for my birthday week.
The interiors here are in the same league with the other new fancy Vietnamese restaurants, with a tastefully designed open space with fine details on decors and furnishing, the place definitely lives up to the name 'modern kitchen'.
Still waiting for an approved liquor license, they could only  serve virgin cocktails on their menu at the time. I tried the Ginger Beer ($6), mixed with fresh ginger syrup and soda, and garnish with candied ginger. It was spicy and refreshing. But I would like a bit more of sweetness for a nice balance.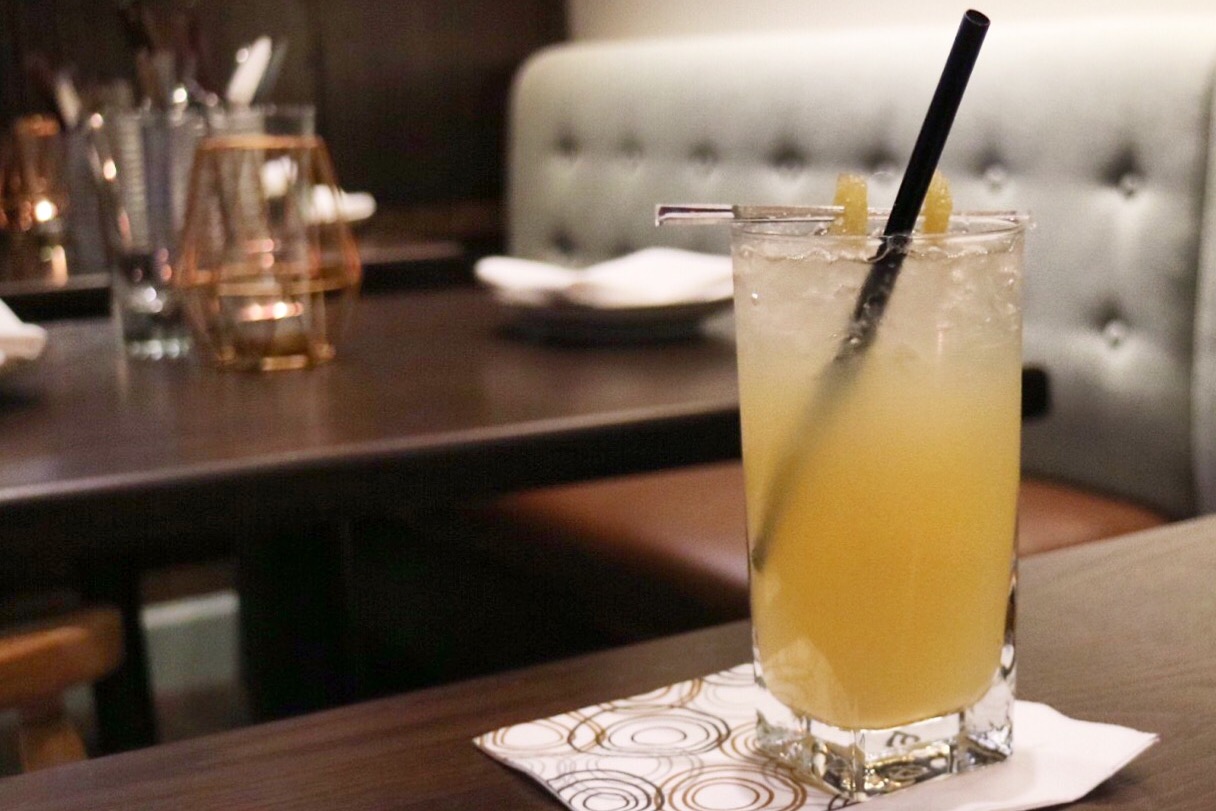 For the starter, we had the Crispy Fresh Duck Rolls (cha gio vit, $9). Although tasting fresh, there was very little duck meat in the rolls, not quite the satisfying sensation of mixing juicy meat and crunchy vegetables that I was expecting. And there was some dry crumbs or residue of some sort remained in my mouth after I swallowed, which was strange.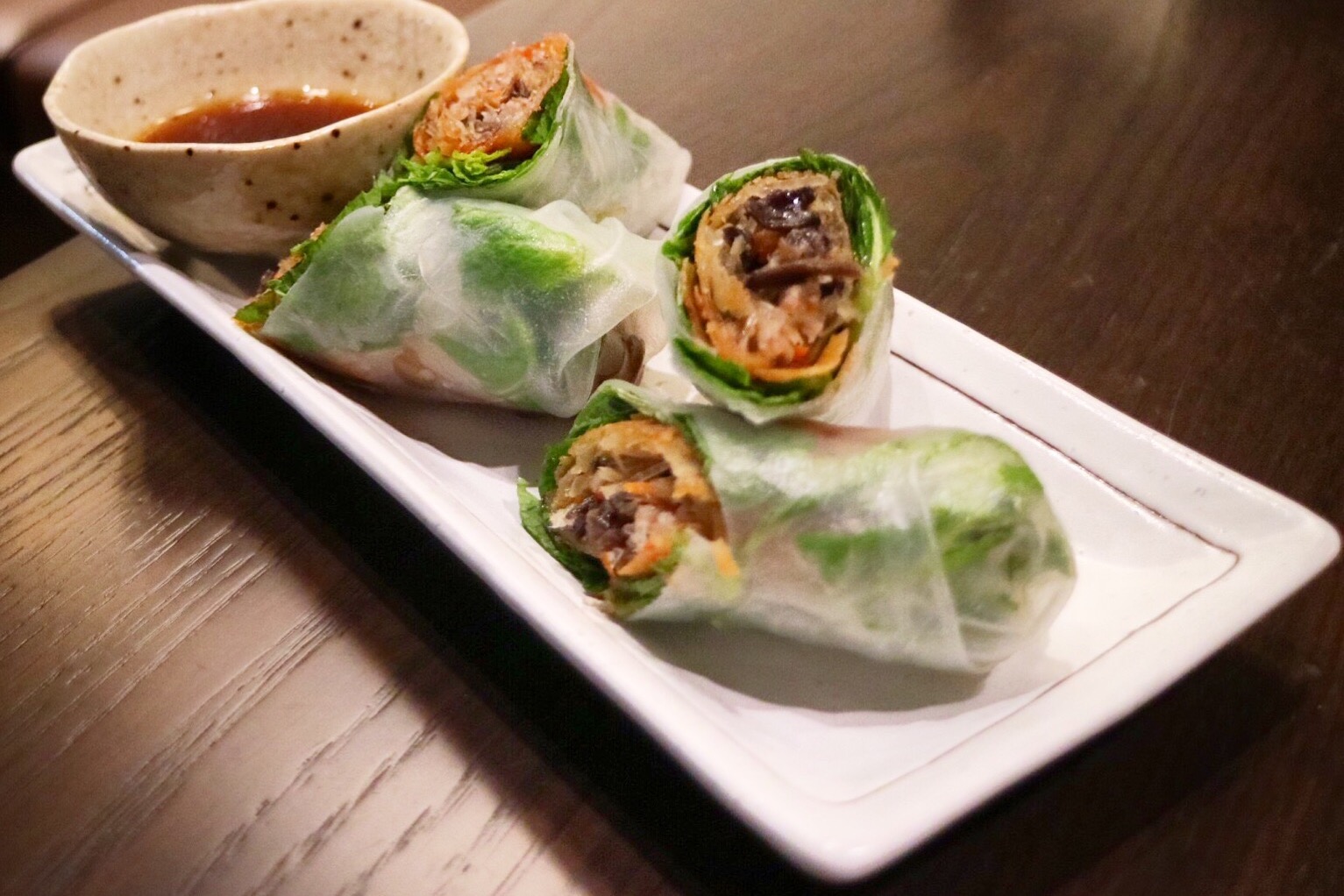 I just didn't find the Vietnamese Calamari (muc rang muoi, $15) any better than the version served at Cactus Club or something. The Sriracha in the aioli dip was kind of weak.  And a couple more issues: the squid pieces were very small, and there was no succulent texture that's usually expected from deep fried squid; there was too much bell pepper, leaving too much moist and turning the breaded squid soggy rather quickly.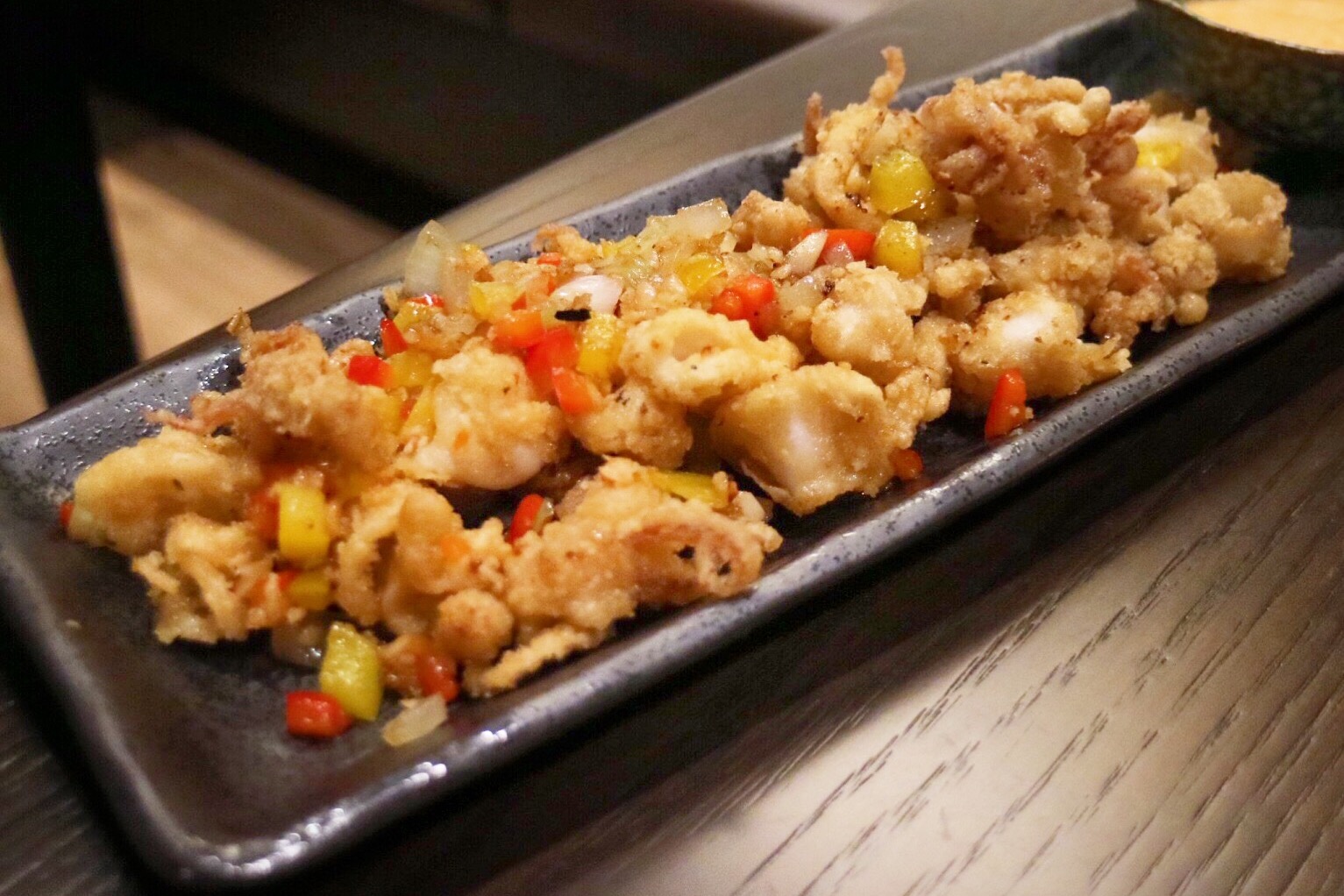 For our main course, the waitress recommend her favourite the Black Cod on Vermicelli Bowl (cha ca la vong, $26), telling us that it is one of the most famous Northern Vietnamese dishes, and everyone must try it before they die. It was actually pretty good. The black cod in bite-size pieces was marinated in turmeric and galangal,  perfectly cooked, and gave us some beautiful flavours. I liked the fried onion, garlic, and crushed roasted peanuts on top to add the extra crunch.  The vermicelli and herb salad were quite light and refreshing as the complement. The only downside I could think of is the price, it was not a lot of food for $26.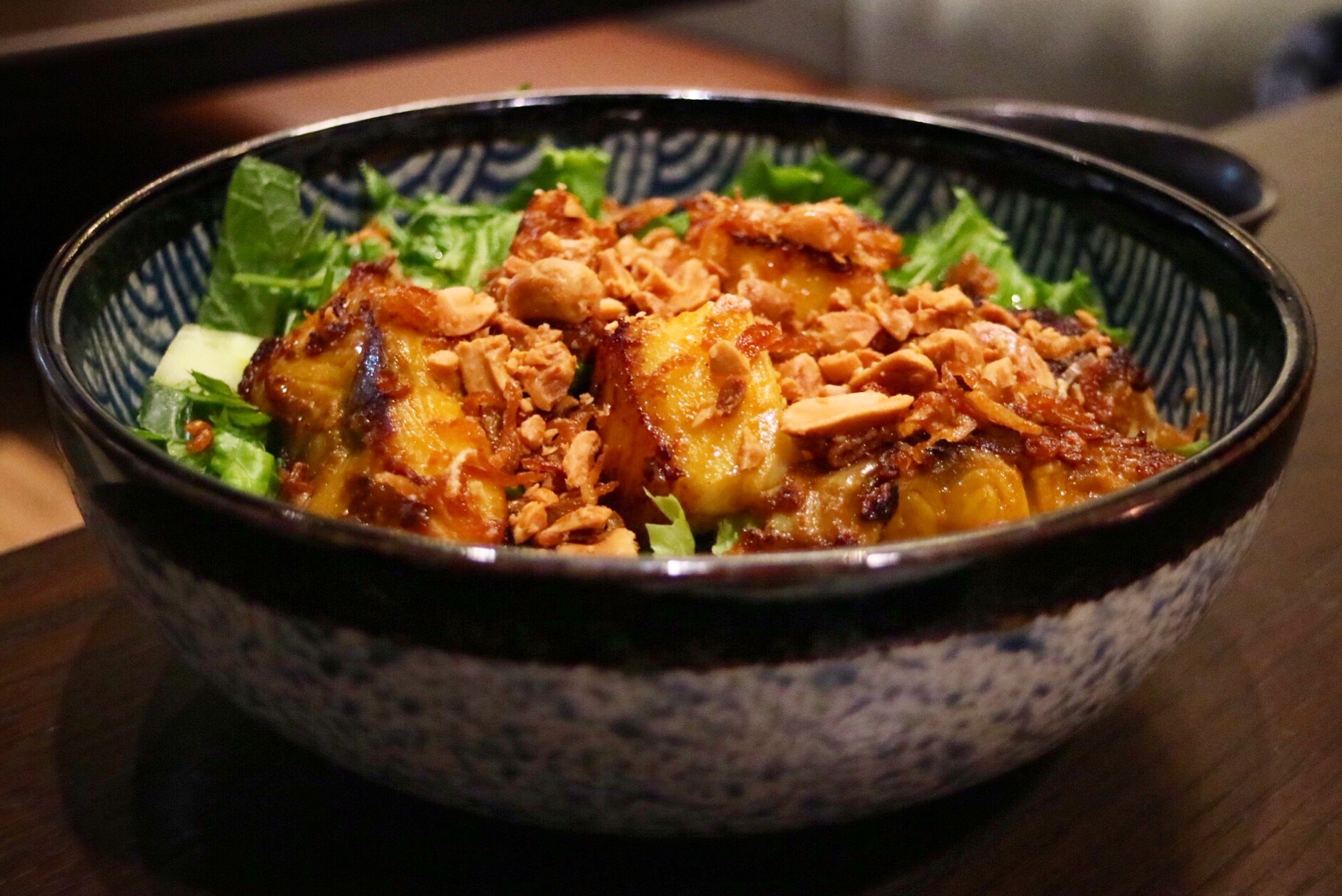 The waitress thought there should be enough food because we already 2 small dishes and one larger noodle dish. Chef Chi actually came over providing additional assistance to  our decision on what to get. She recommended the Chargrilled Eggplant (ca nuong, $13) and a bowl of jasmine rice. But later on it seemed the amount of food would be perfect without those 2 items.   And the chargrilled eggplant was somewhat disappointing – it was too smoky and it was lacking of the seasoning of salt and pepper.  The smokiness was so aggressive that,  it reminded me of the smell of forest fire when I was in Kelowna last summer.   I did fine the soft texture interesting,  but it was too bland, and also a little bit cold.  We ended up sending the eggplant back to kitchen to warm it up a little bit.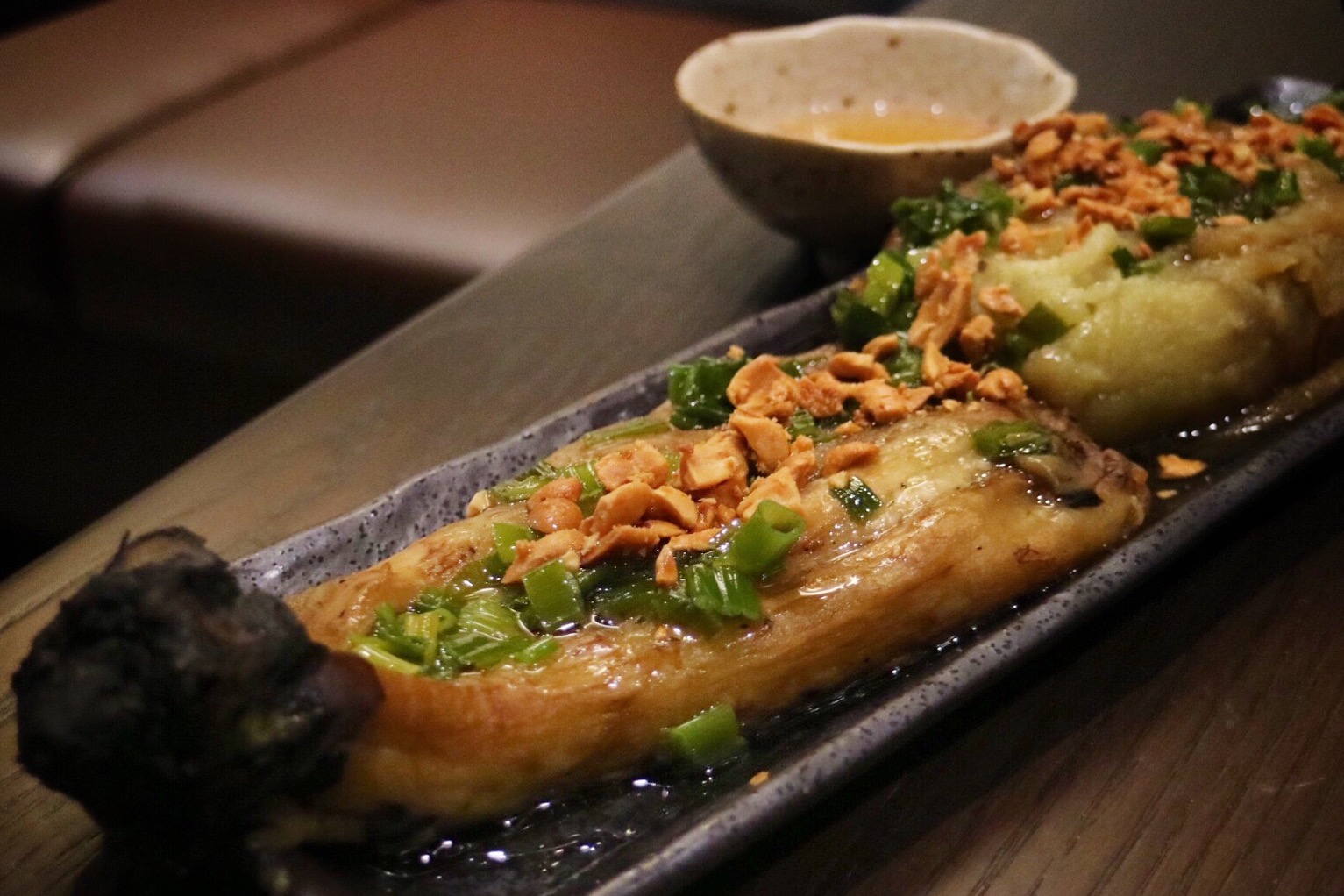 Although the main dish, the Marinated Black Cod on Vermicelli was tasty,  showing  some passion from the chef,  the rest of the dinner was somewhat disappointing. Our appetizers, the Fresh Duck Roll and the Calamari were underwhelming. The idea of the Chargrilled Eggplant seemed interesting, but it was a tricky dish to execute, and it ended up having too much smokiness and lacking of flavours. And the food here is not cheap – we paid over $80 for 2 of us, and we didn't even have any alcohol. I'm hoping the chef will focus on her strength and her specialties a little more on her menu.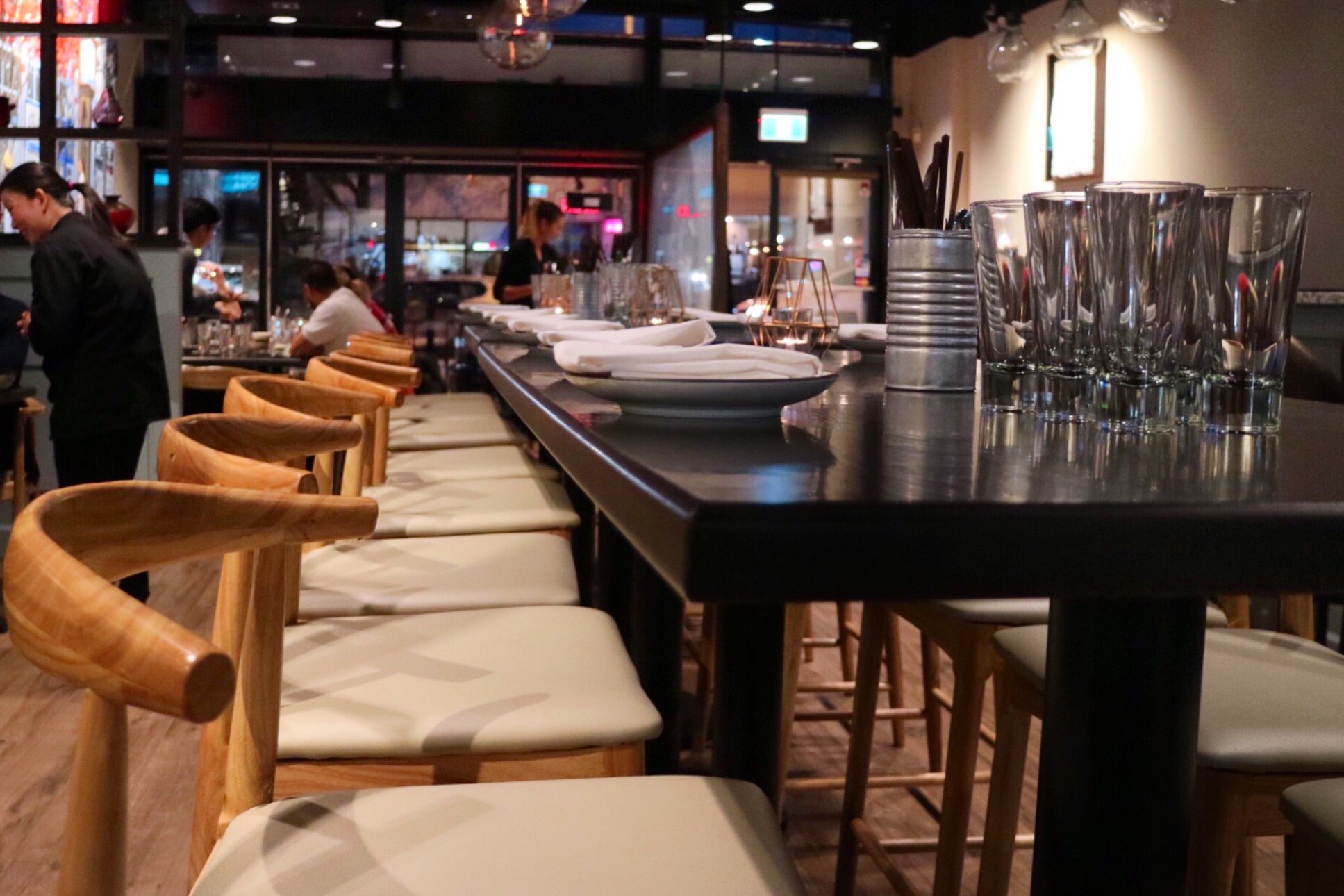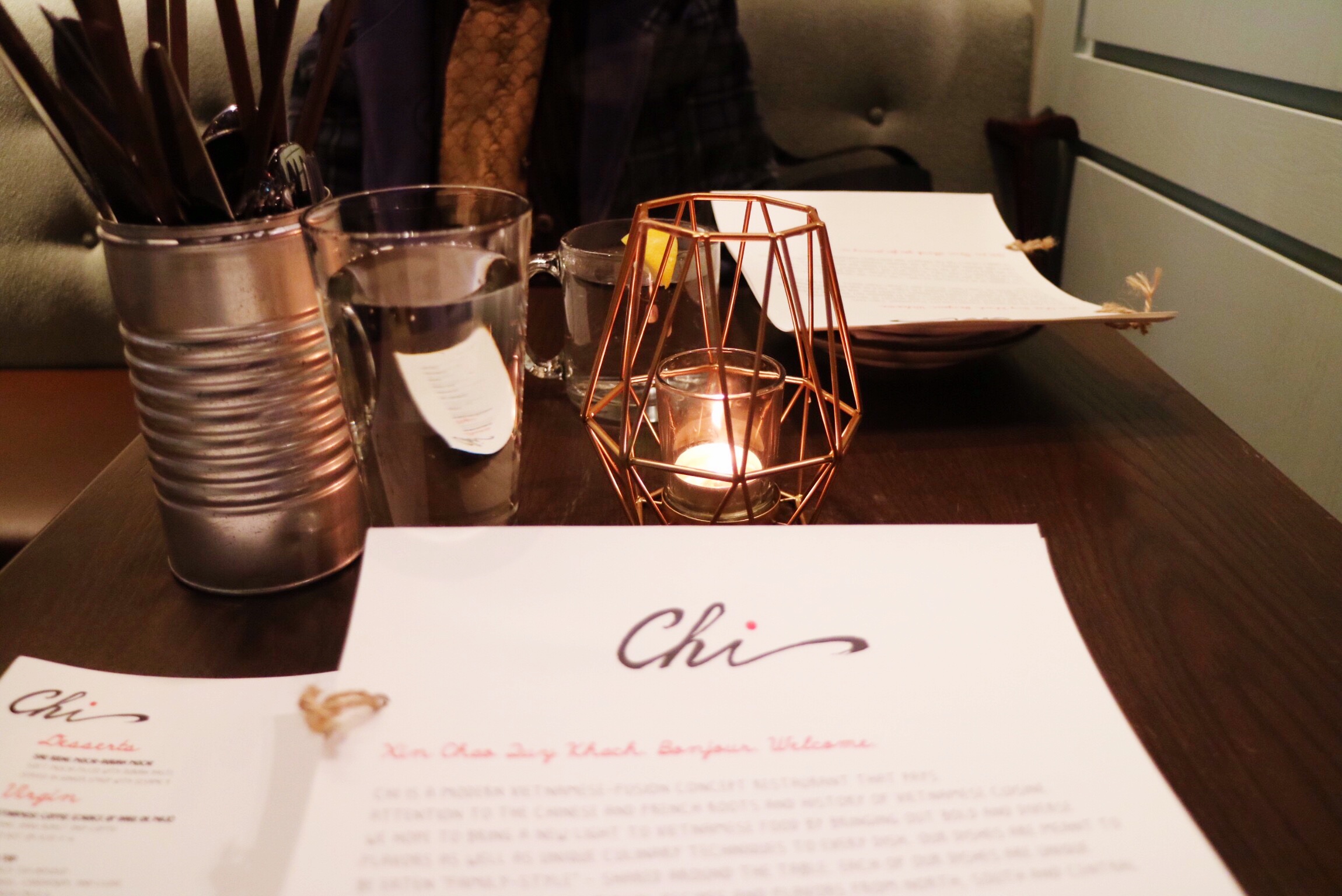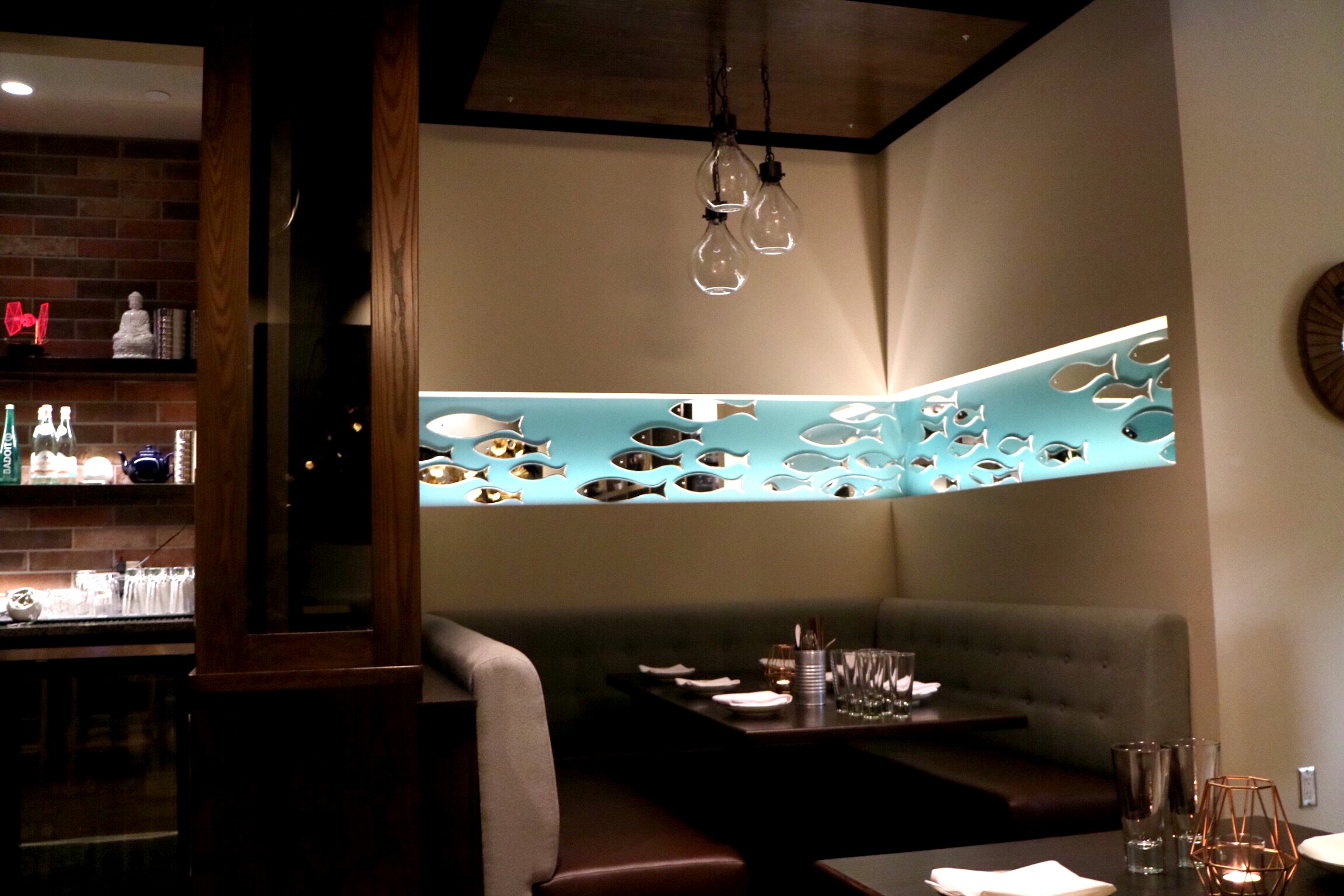 Website and menu:
http://www.chirestaurantbar.com/
More reviews:
Location: