The latest Tasting Plates adventure by Vanfoodster took place in Yaletown. Despite the wet evening, it turned out to be one of my most favourite Tasting Plates events. I was impressed the variety and the quality of the tasty treats offered by all 7 very distinctive places. And I had Meagan ( Grubislove.com) as my tasting buddy to hop around Yaletown and it was a lot of fun.
We started with a lovely Cortado at Rocanini and learned about what a Cortado is: 1.5 oz espresson, 2.5 oz steamed milk (135 celsius), and 1.5 oz micro foam.   Thanks to the science of coffee, we get to enjoy a cup of warm deliciousness of caffeine with a little bit of creaminess, and a shot of energy which really helps in such a gloomy evening.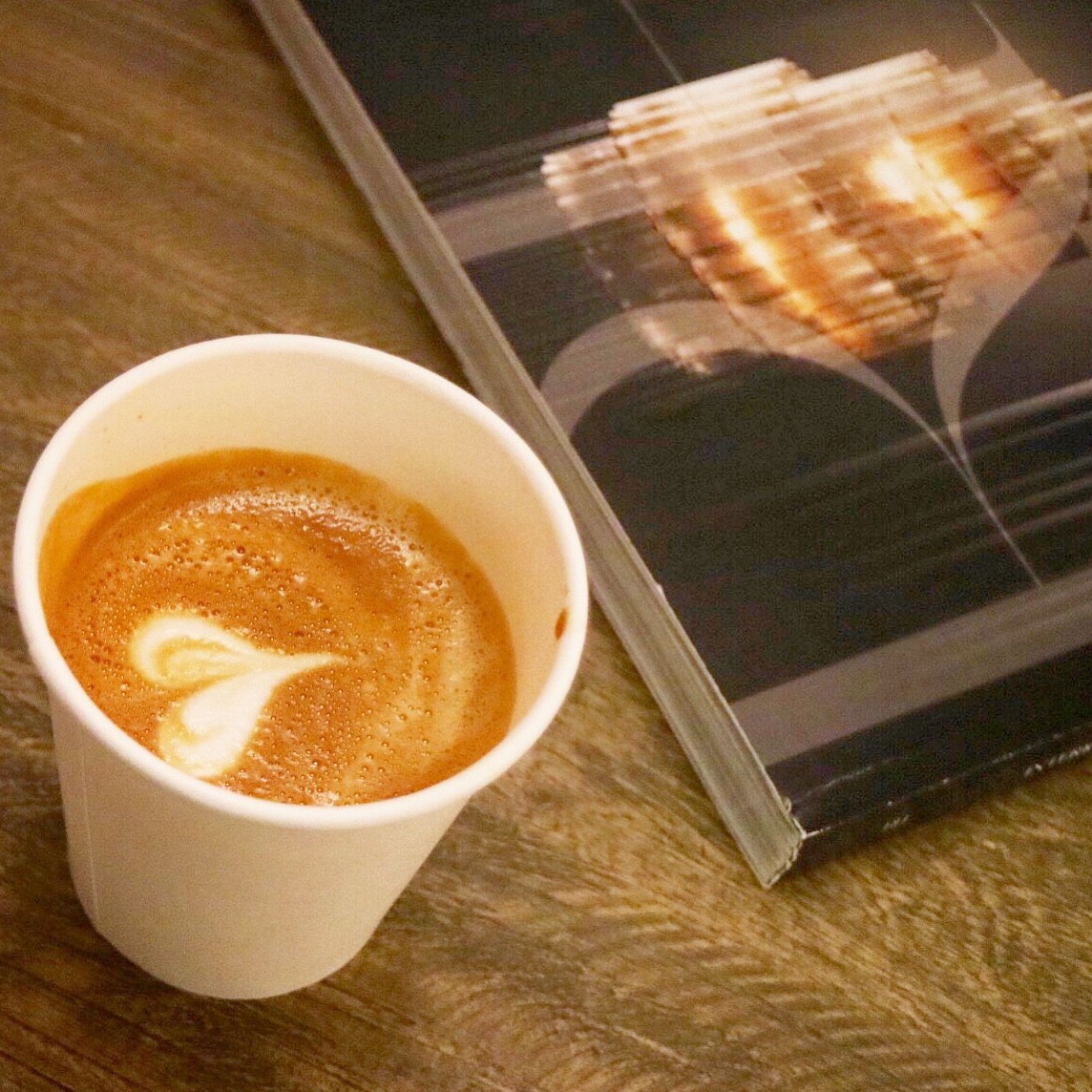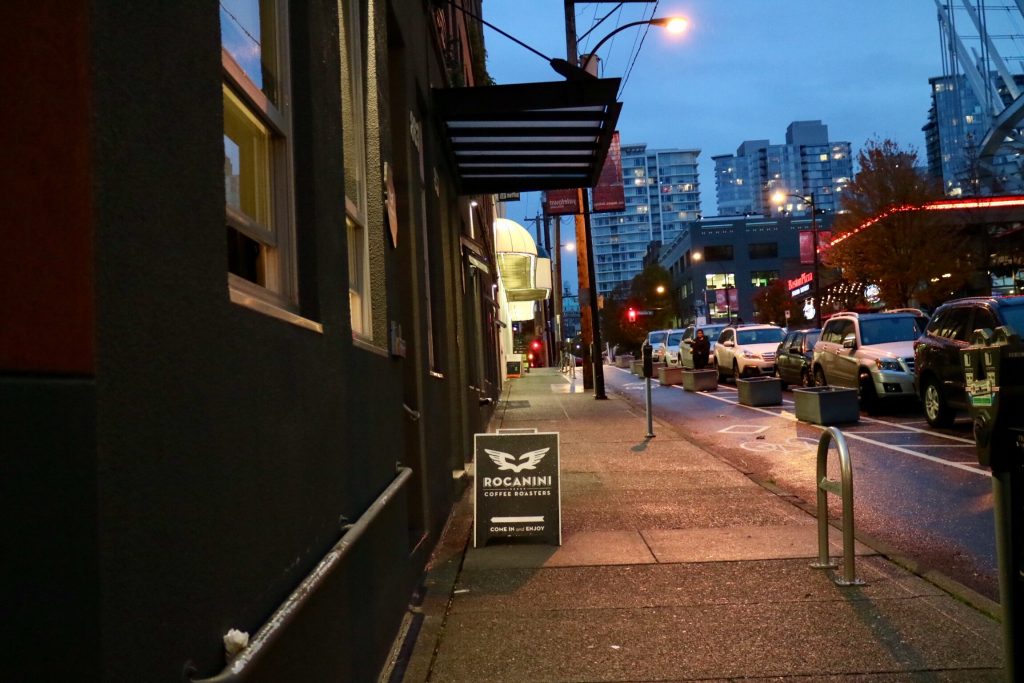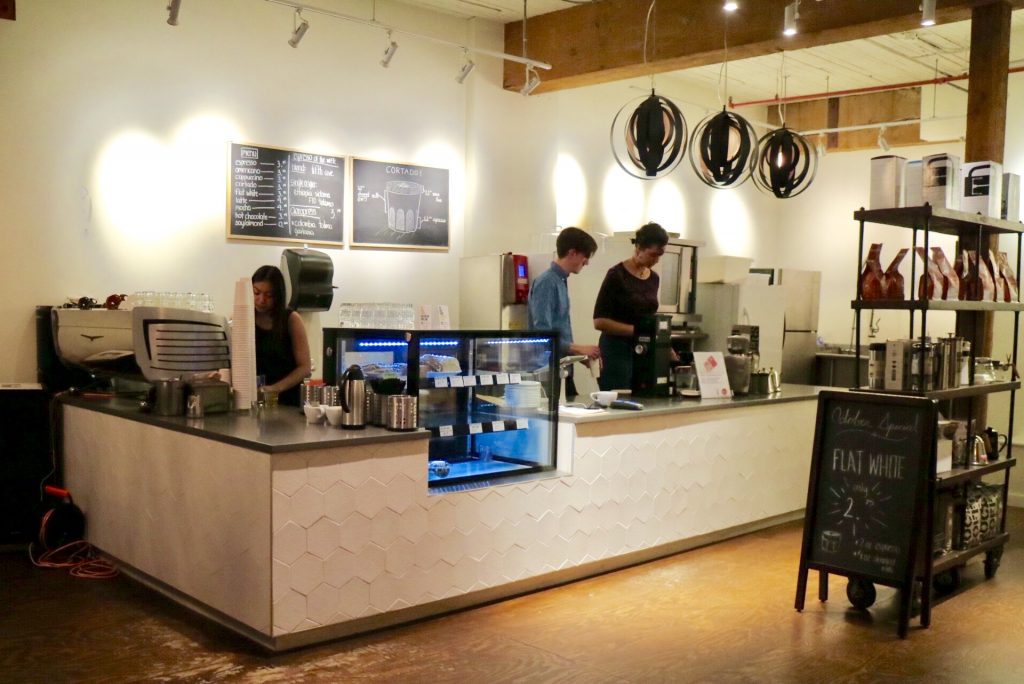 The next stop was educational as well, as a nice young man at Chaser's Juice was telling us the benefits of drinking  juice and juicing. We were offered  a Green Smoothie and a Vegan Gluten Free Cookie. I really liked the heat from ginger and the natural sweetness from apple in the smoothie. And the chocolate cookie was quite a tasty pleasure without the guilt.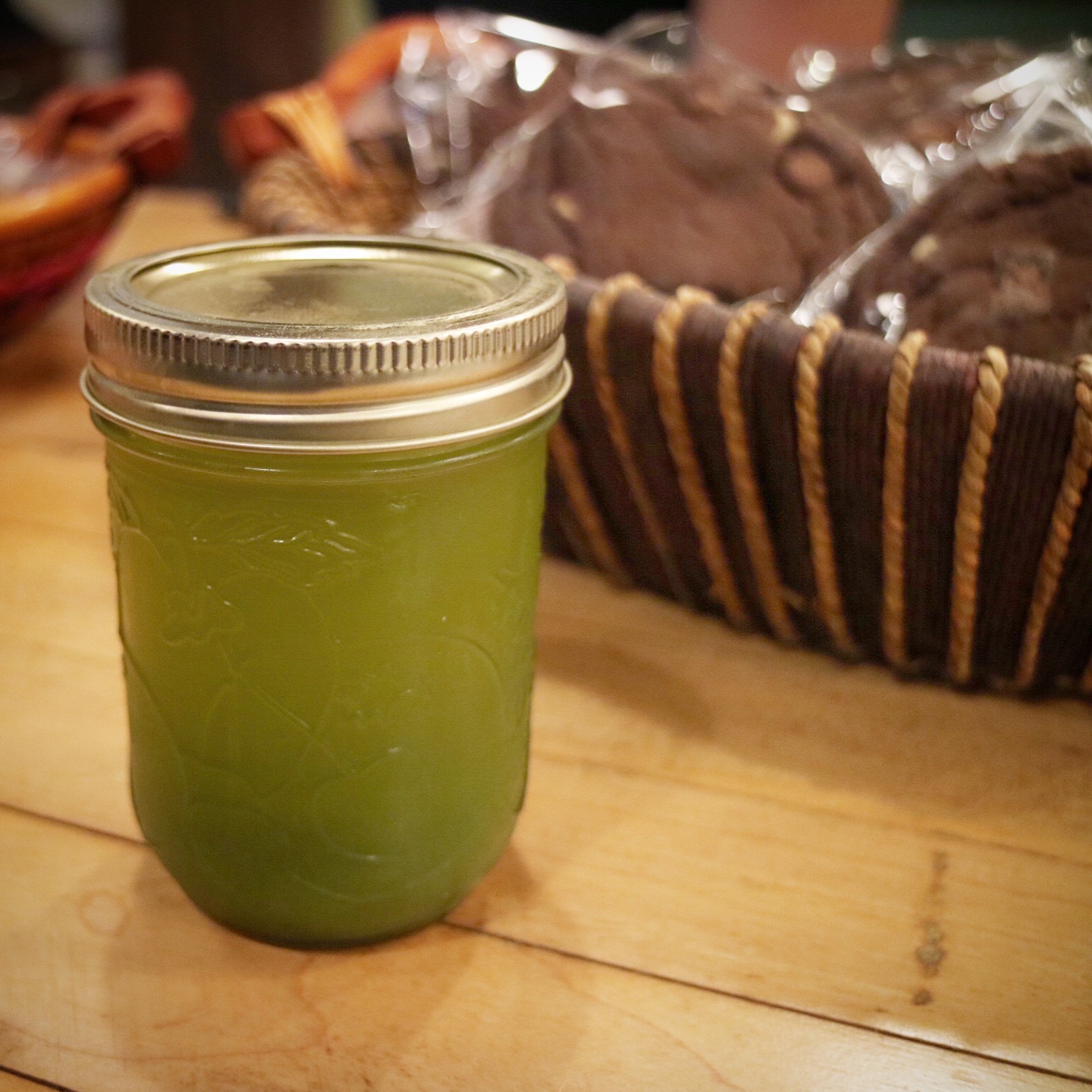 It was only the middle of the week, we were happy to celebrate the end of a long day for both of us by getting a beer at our next stop, House Special. Only a new comer to Yaletown this year, this trendy eatery specializes in modern Vietnamese cuisine, and has become quite popular with their innovative dishes and cocktails. Already a fan myself, I was glad to see House Special is on the Yaletown tasting map. The trio tasting bites from the restaurant included: Shredded Chicken and Pomelo Salad served on a shrimp chip, Pulled Pork Frybread with Peanut Sauce, and a Kabocha Wuntun with Curry Sauce.  It was a display of different fun Asian flavours and textures, and perfectly matched with our Four Wind Berliner Weisse, a citrusy and refreshing beer we both ordered.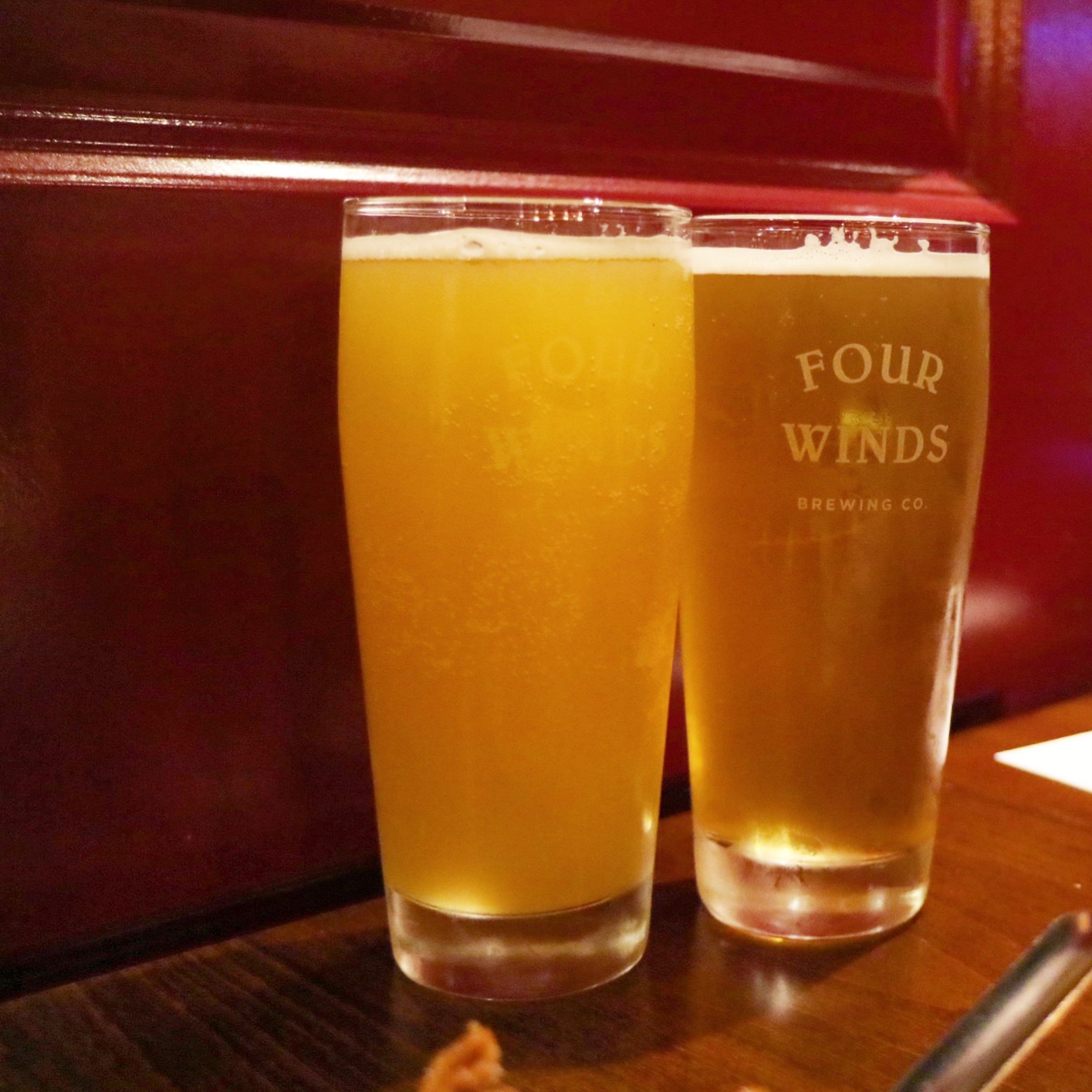 The next stop was Straight Outta Brooklyn Pizzeria, where a slice of hot pizza with gooey cheese and thick golden crust provides so much comfort in a chilly gloomy evening like this.  The choices were Orginal Margherita, Classic Pepperoni, White 4-Cheese (mozzarella, fior di latte, ricotta, and Grand Padano) and Spicy Capicollo and Salami. I liked the spicy can i buy modafinil over the counter capicollo one the most as I enjoyed the heat and the greasy satisfaction from the high quality deli meats.  I definitely want to come back here.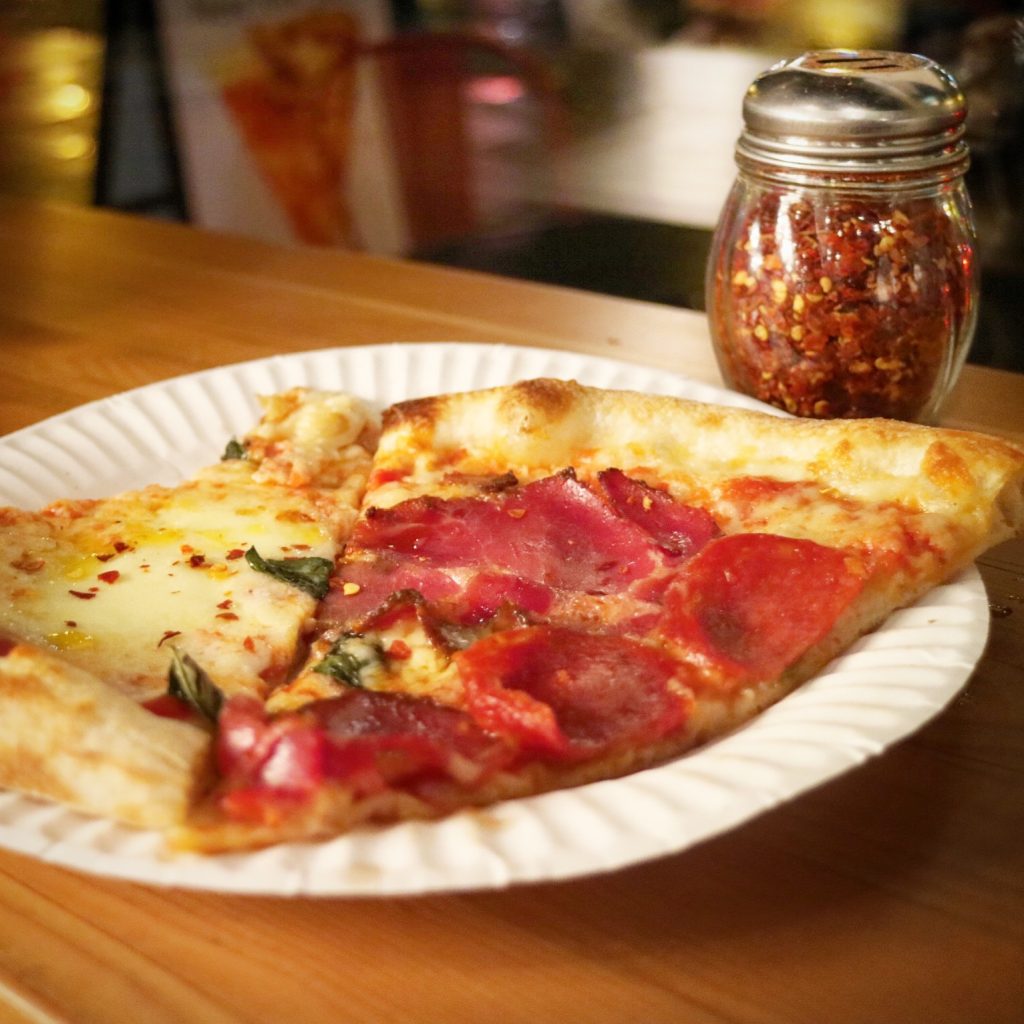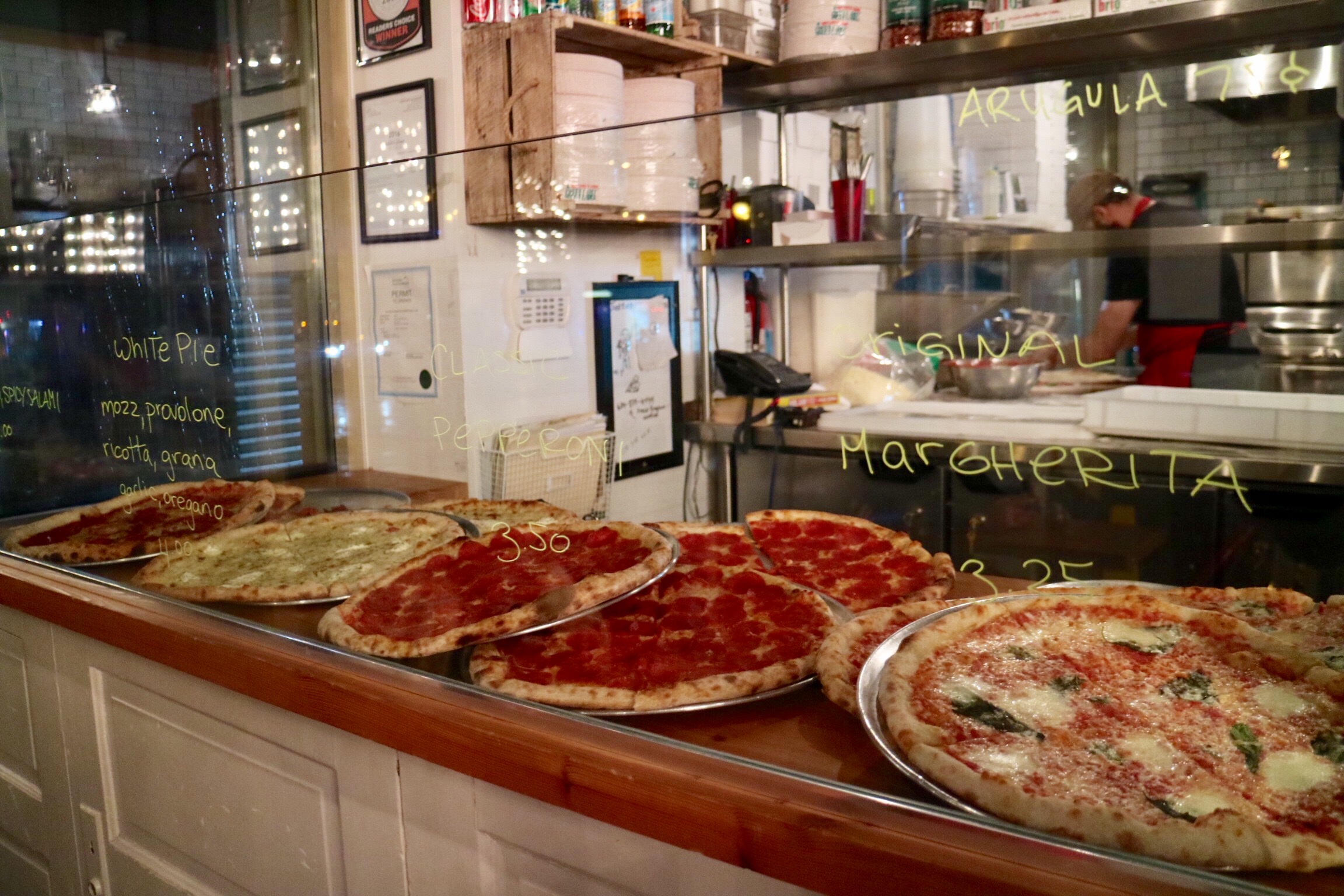 After pizza, we were in for a treat for some sweet refreshments at On Yogurt. Here we were greeted with a shot of Banana Yogurt Shake, and some Ice Fried Yogurt with raspberry sauce, and some Ice Fried Yogurt Gelato in pumpkin spiced latte flavour.  The 'Ice Fried' method, quite popular in Thailand, was discovered by the young couple Mary and Joseph, who eventually brought the technique back to Canada and founded On Yogurt. I have seen anti-griddle on TV all the time and finally had a chance to try something created on it.  The taste the ice fried yogurt is pretty similar to frozen yogurt or even ice cream. The cool thing about using anti-griddle is that you can form your creation in a lot of different shapes, such as the form of rolled up thin pancake that we were seeing today.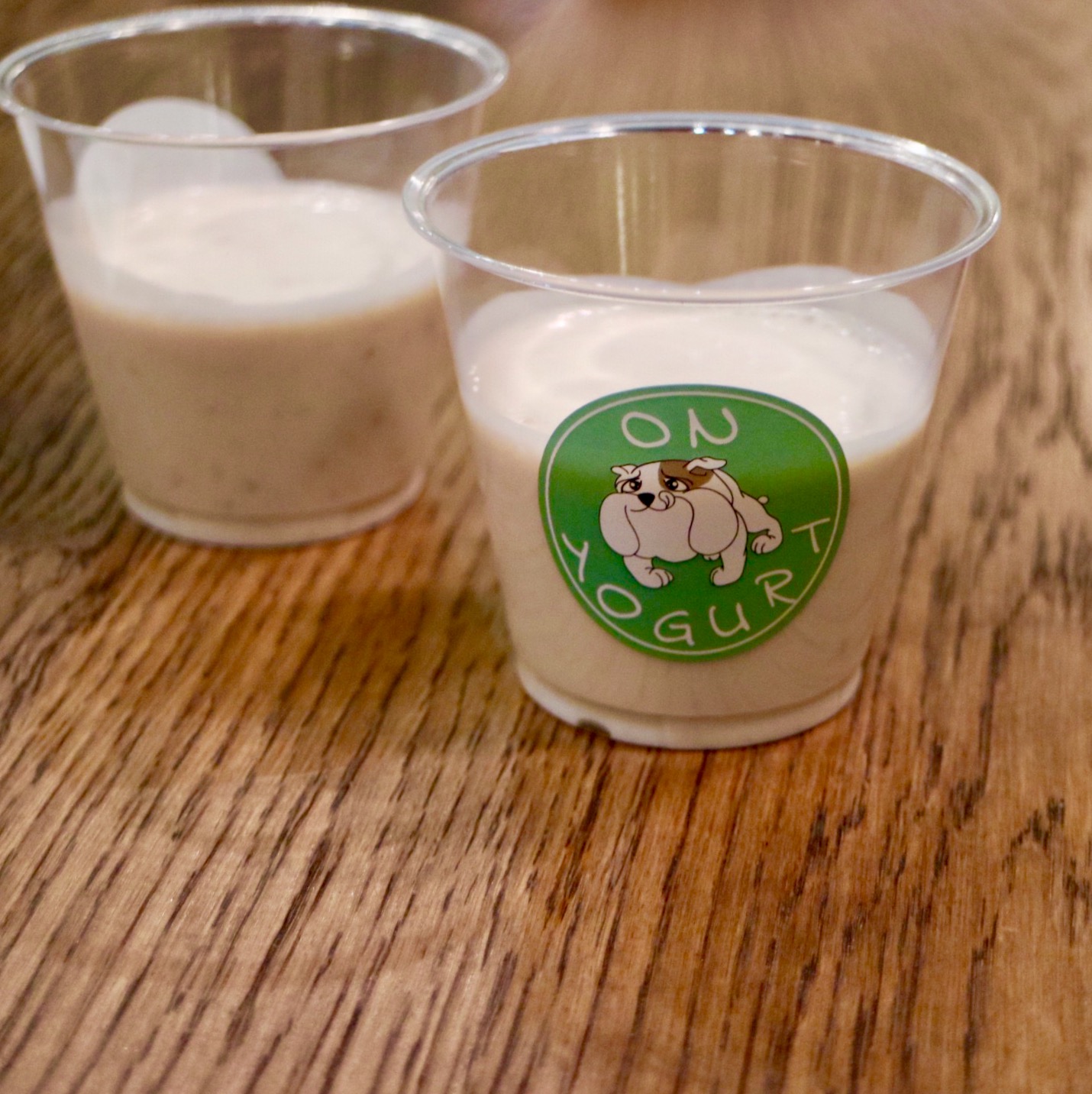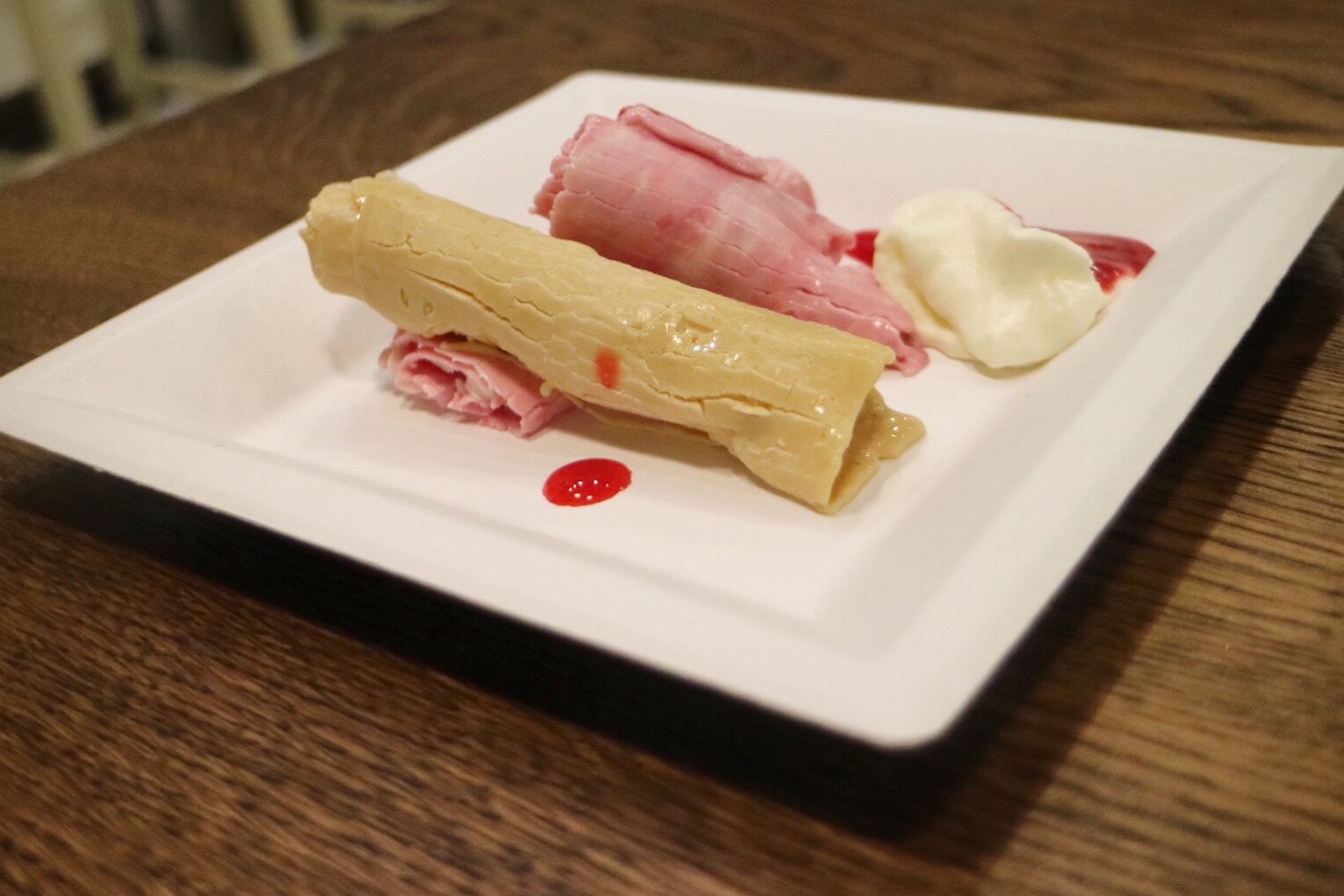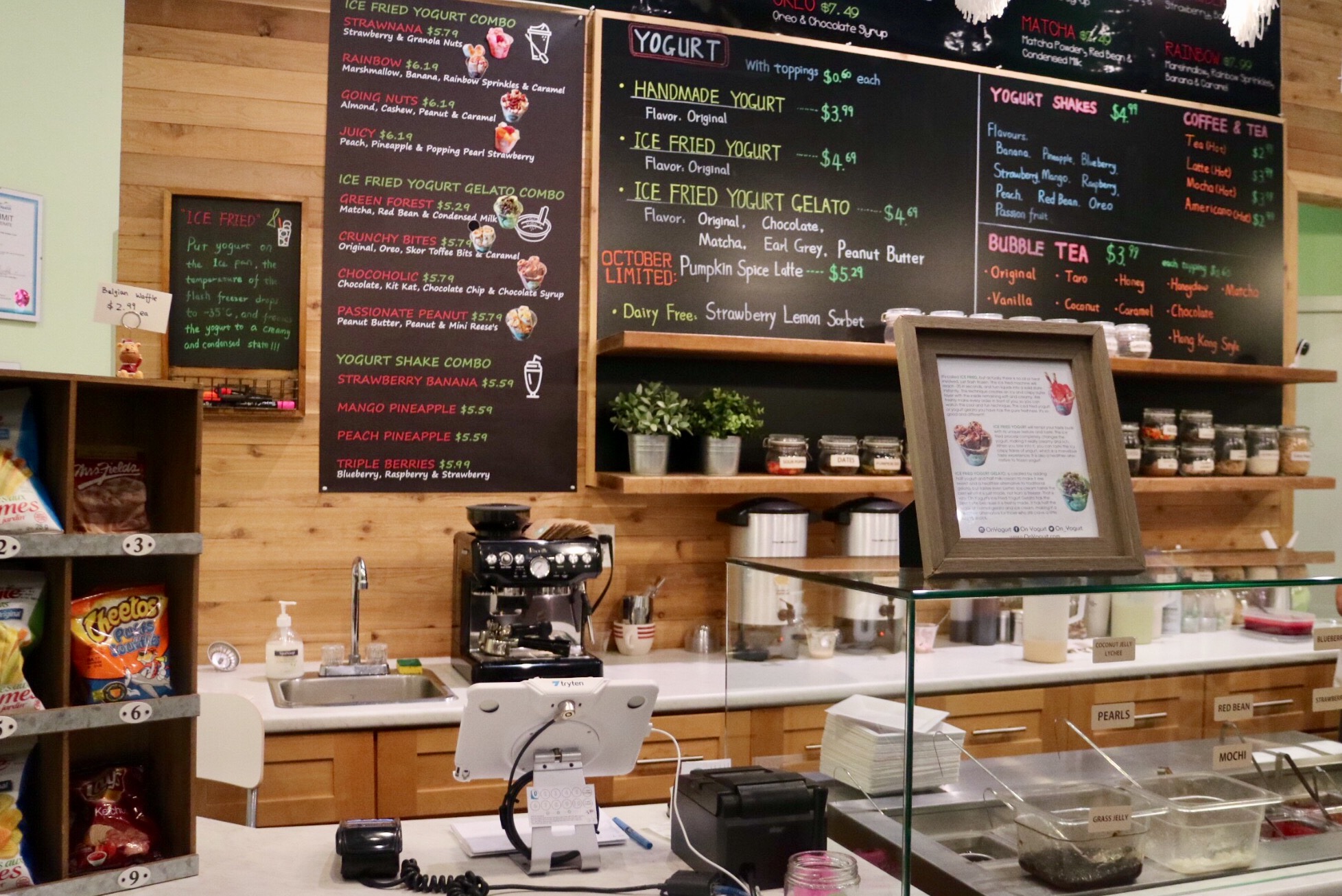 More desserts! We found ourselves at Lime and Moon Pie Company next. This new resident of Yaletown had moved here from Bowen Island, and today they were offering a Chocolate Banana Cream Pie and a Sugar Pumpkin Pie, complemented with a Moja Expresso or Americano.  But sweet pies aren't the only ones they serve – they also have savoury pies like Tourtière, Organic Turkey Pot Pie, and Vegetarian Quiche.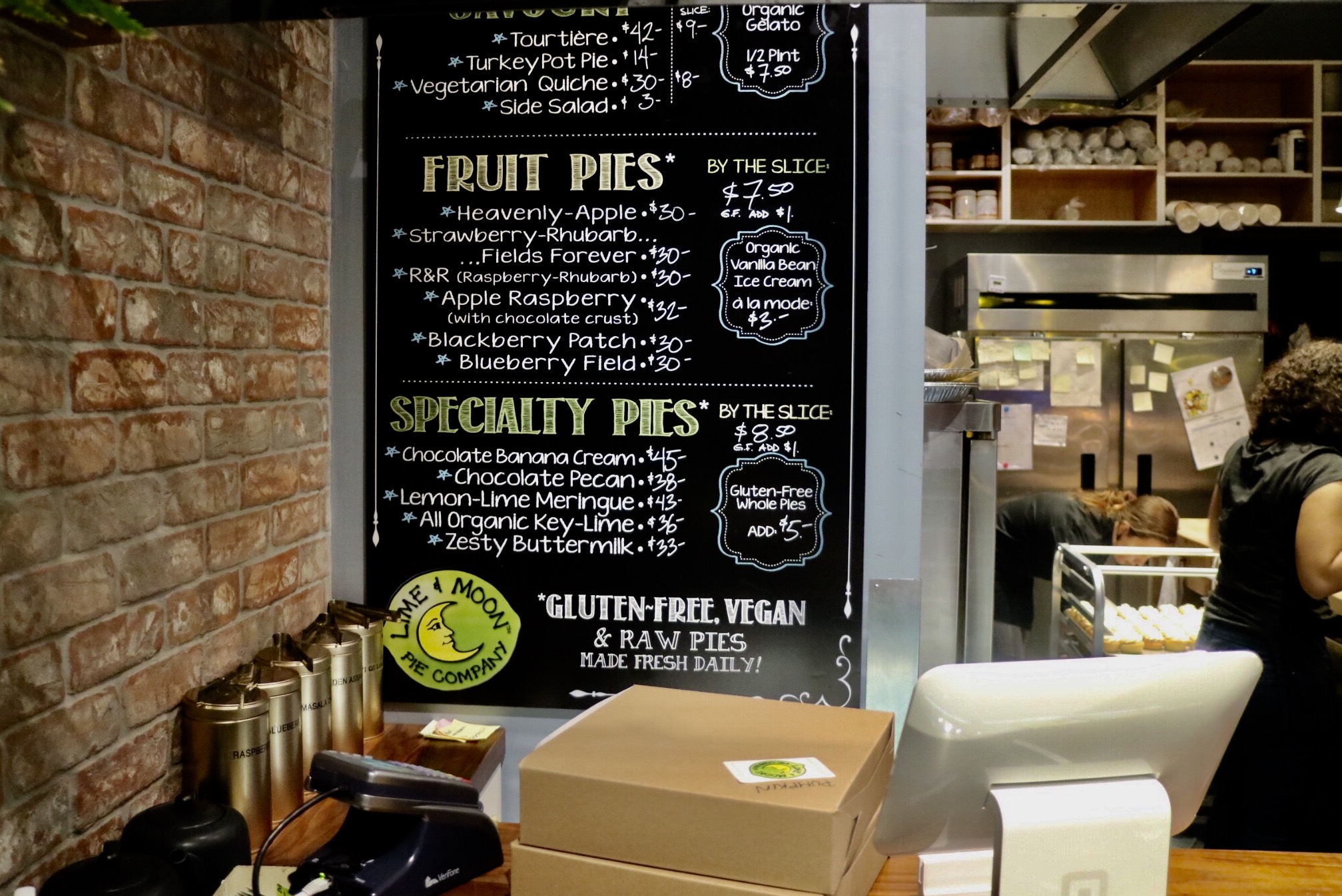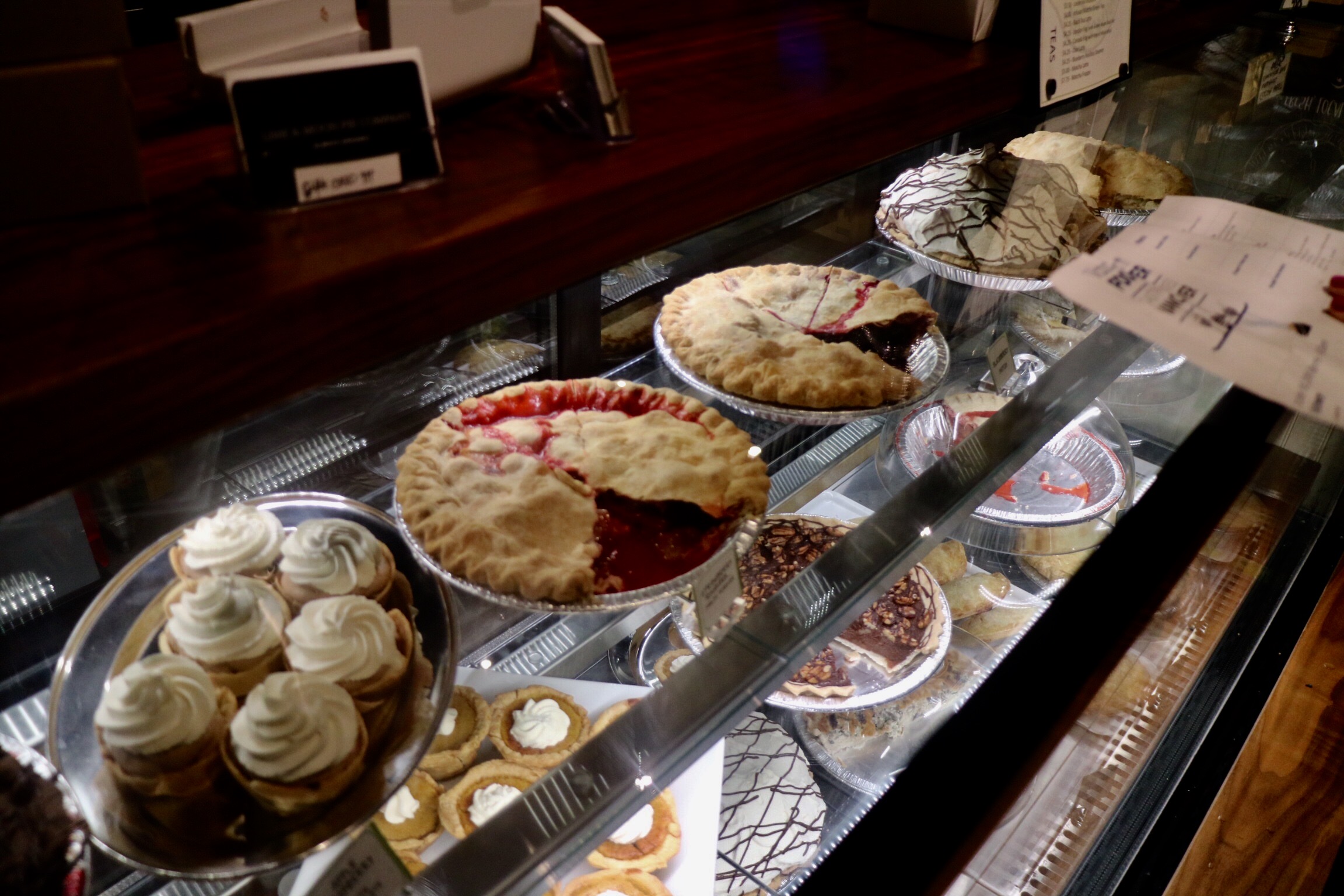 It was toward the end of the tasting journey, and we found ourselves at Kuma Izakaya, another restaurant opened in Yaletown this year. I visited Kuma before and was impressed with their food, and today they were offering Shrimp Croquet, Ebi Mayo, Tomato Salad, and Aburi Salmon Nigiri. As Chef Kim has always incorporated his Korean heritage, his training at The French Laundry and his working experience at Miku in his cooking, his skills were showcased in the visually stunning tomato salad and the artistically crafted aburi sushi.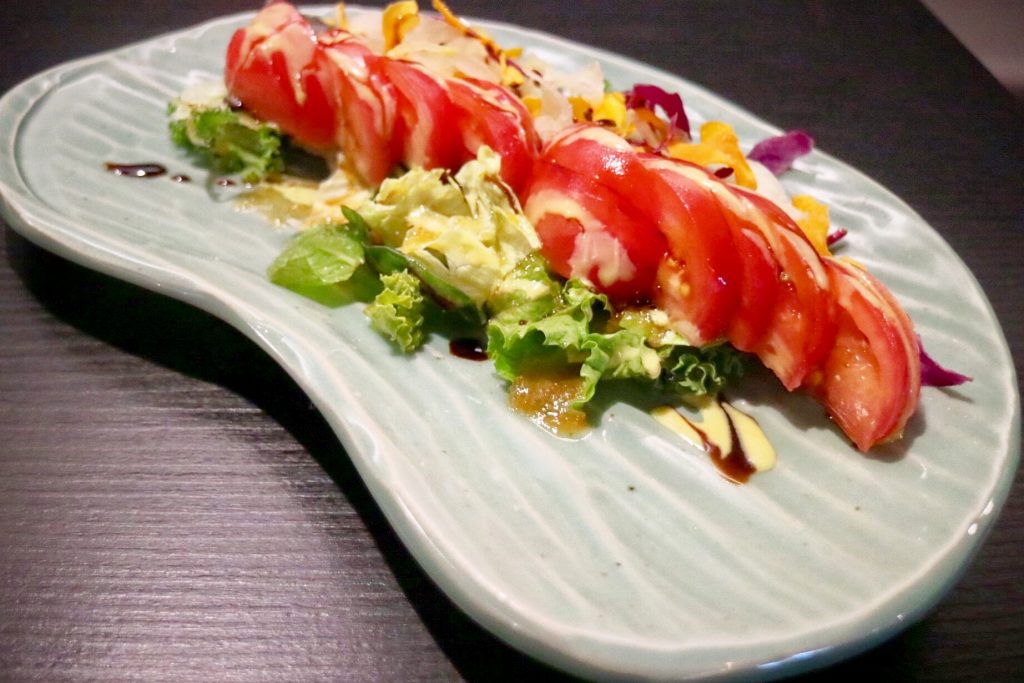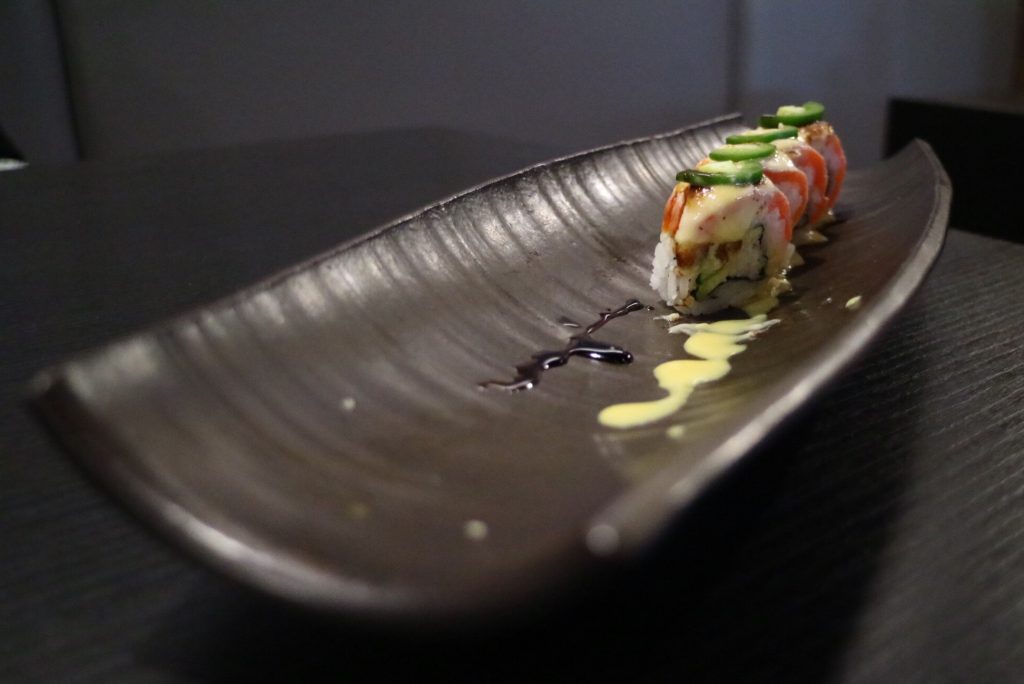 That concluded our tasty adventure in Yaletown. The next Tasting Plates event will be in Chinatown for more exciting delicious discoveries. Until next time!