Shi-art is one of the popular Cantonese style seafood restaurants in Richmond, attracting diners with solid dishes and its prime location. It can be easily found at Richmond Centre, only steps away from the new Cactus Club. They often put one of their specialty dishes on special to attract new customers and I was impressed from time to time with what they offer, especially their chicken dishes!  This time mom has found they are making a comeback for dine-in and putting their popular chicken dishes on sale.
The sale was on their Soy Sauce Chicken or Empress Chicken, $19.80 for whole or $9.80 for half. Yes, it's cheaper if you buy less. Maybe they want more customers to try their chicken?  I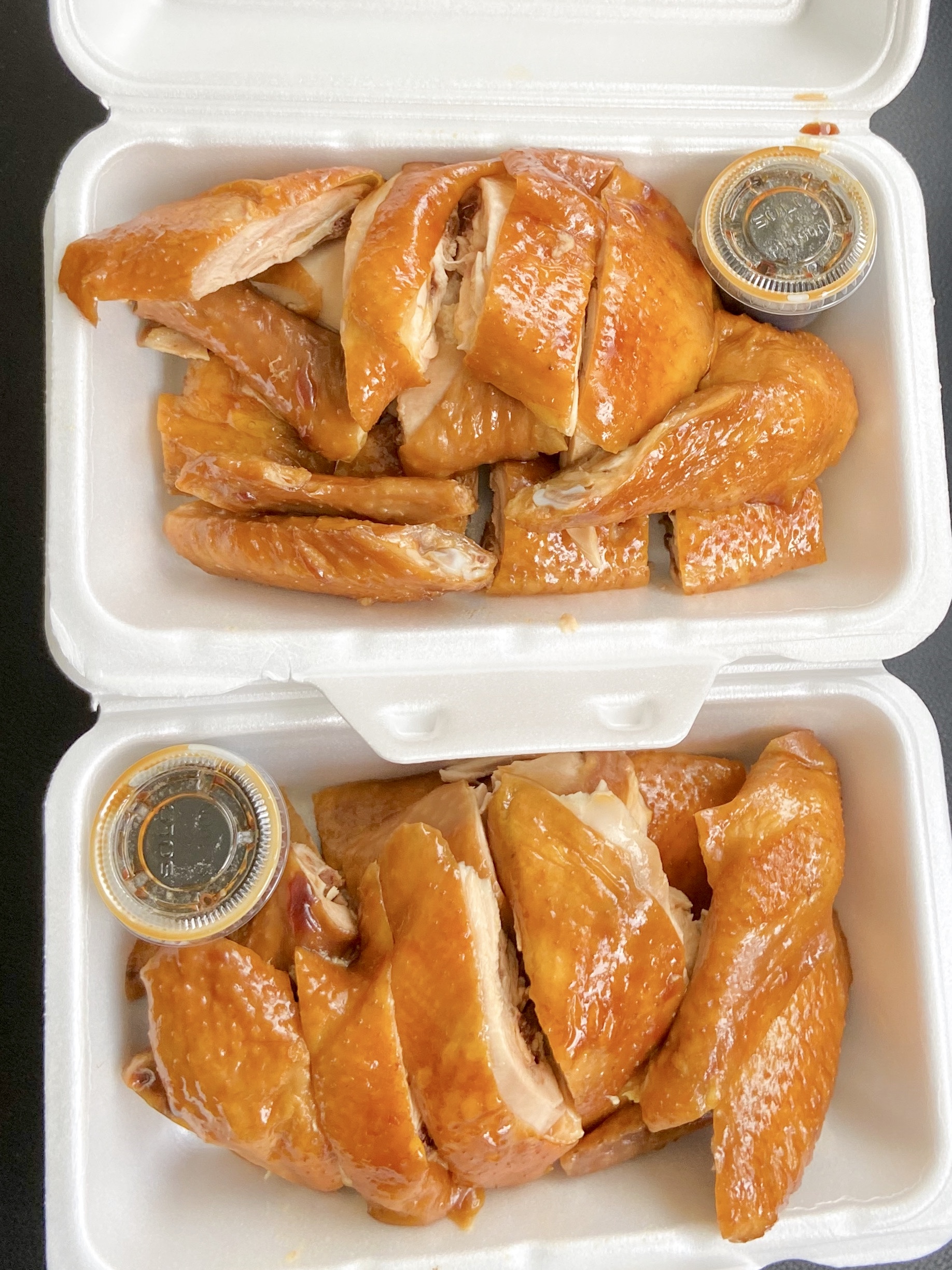 I ordered the Soy Sauce chicken this time. I couldn't help comparing it to my most favourite place for the same dish, Specialty Chicken & Wonton House in the same neighborhood.  Although it was not as perfect as what the chicken specialty restaurant produces, with the chicken skin that could be a bit tighter, it was close enough!  Flavour and texture were great,  and the price was even better!  Less than 10 bucks for half of a free-range chicken – this is supermarket price!  With some home-made steamed rice and a plate of quick stirfry greens, the half chicken fed 2 of us easily.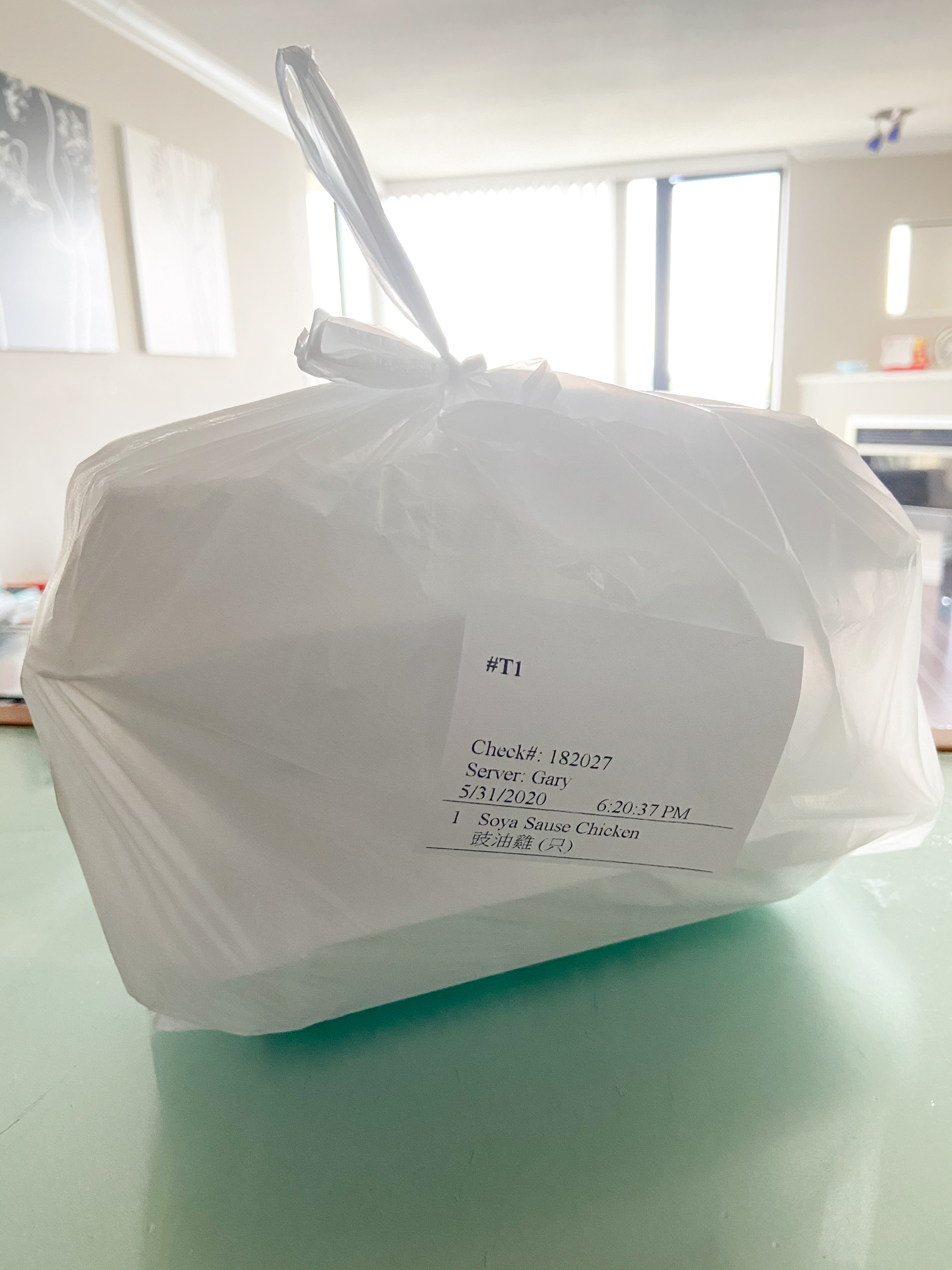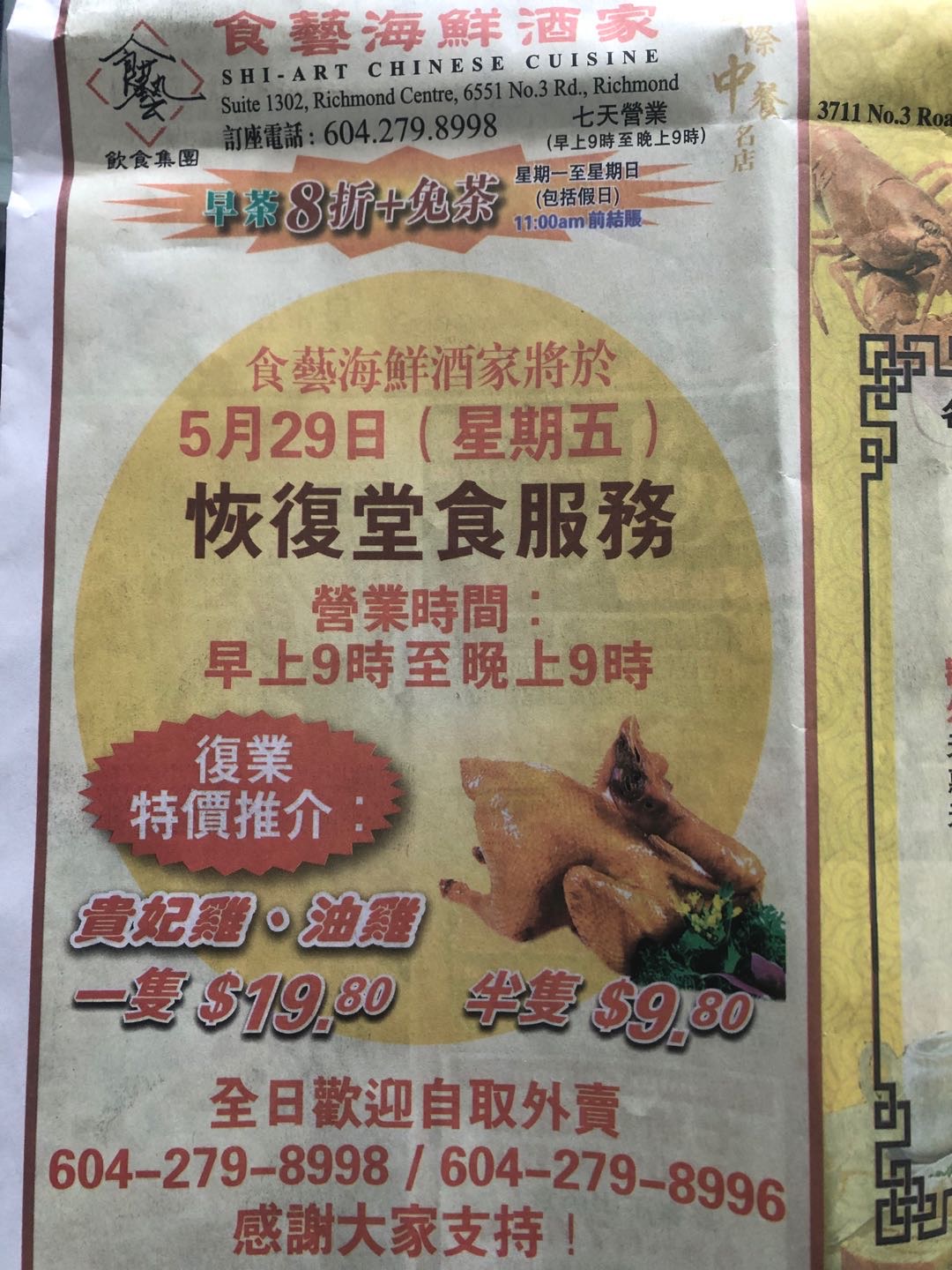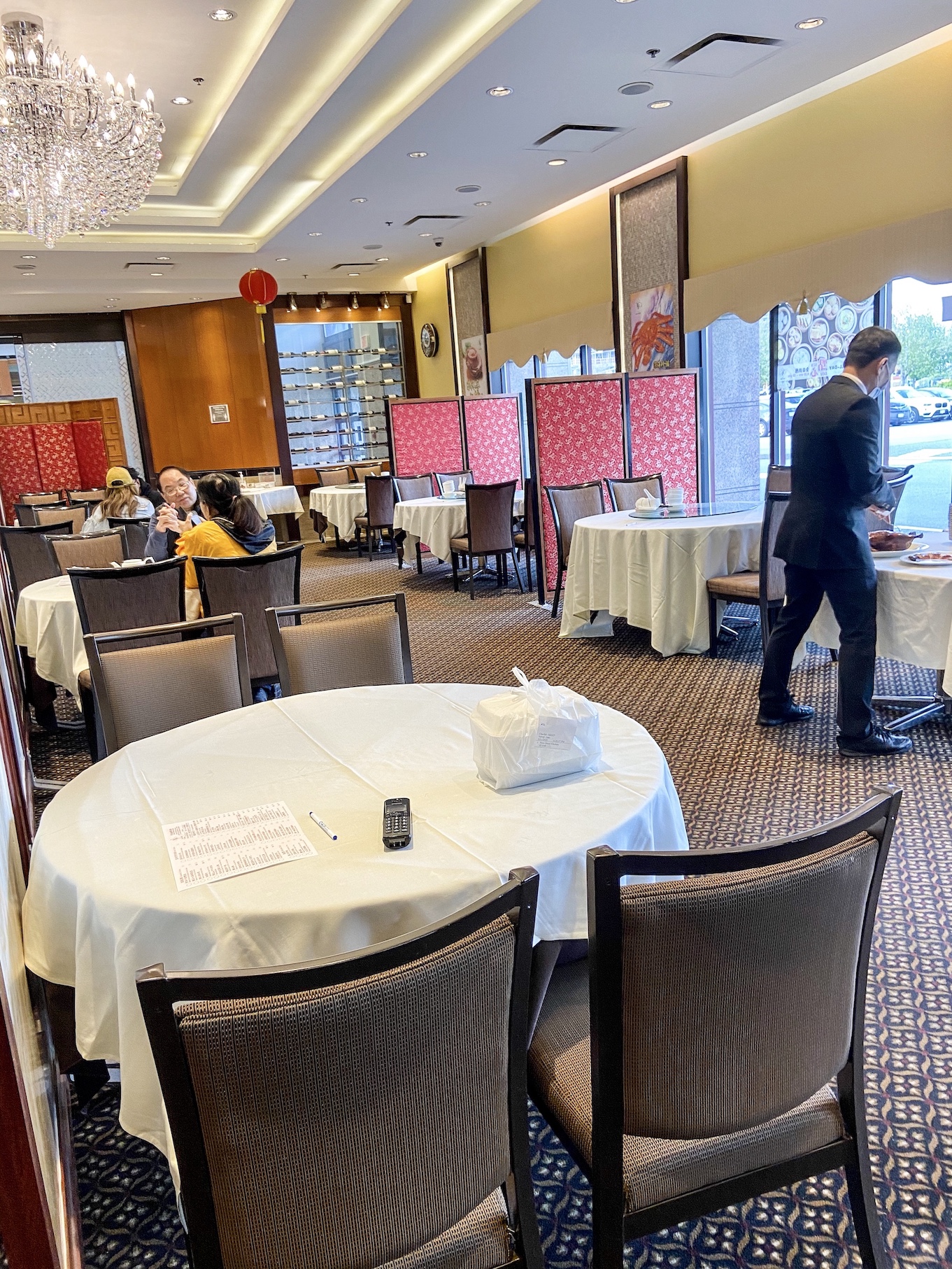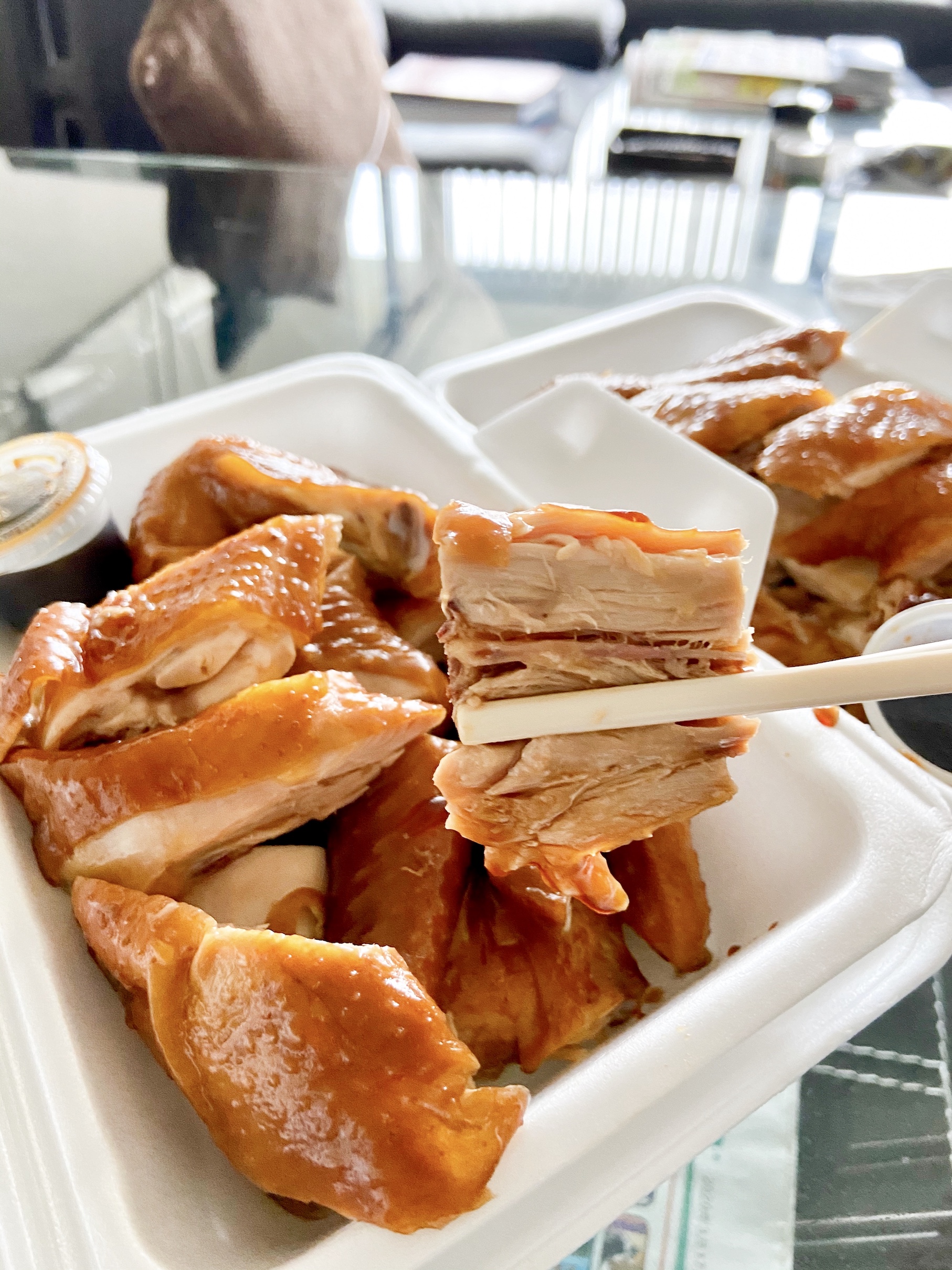 I'm going to get the Empress Chicken later this week. This is such an awesome deal and can't be missed!
Shi Art
Address: 6551 No 3 Rd, Richmond, BC V6Y 2B6
(604) 279-8998