I was returning a favour to RC after he took me to a hidden gem whiskey bar in Gastown, by showing him one my favourite cocktail spots in the area. Although it is known by many as one of the best French restaurants in the city, L'Abattoir attracts me more with its cozy but stylish bar, which is always run by a super talented mixologist.
Starting with the L'Abattoir classics, the Avocado Gimlet ($18) is always a memorable one for me with the creamy avocado lusciousness. The cocktail features Mediterranean style gin, fresh avocado, apple liqueur, and lime. Tonight's version was a little less avocado and more lime,  – still a very delicious Gimlet though.  The Clover Club Re-Fashioned ($17) has all the classic ingredients: gin, sweet vermouth, lemon, and a foamy egg white top, but using berry puree instead of berry syrup really makes the difference, adding so much more freshness to the drink.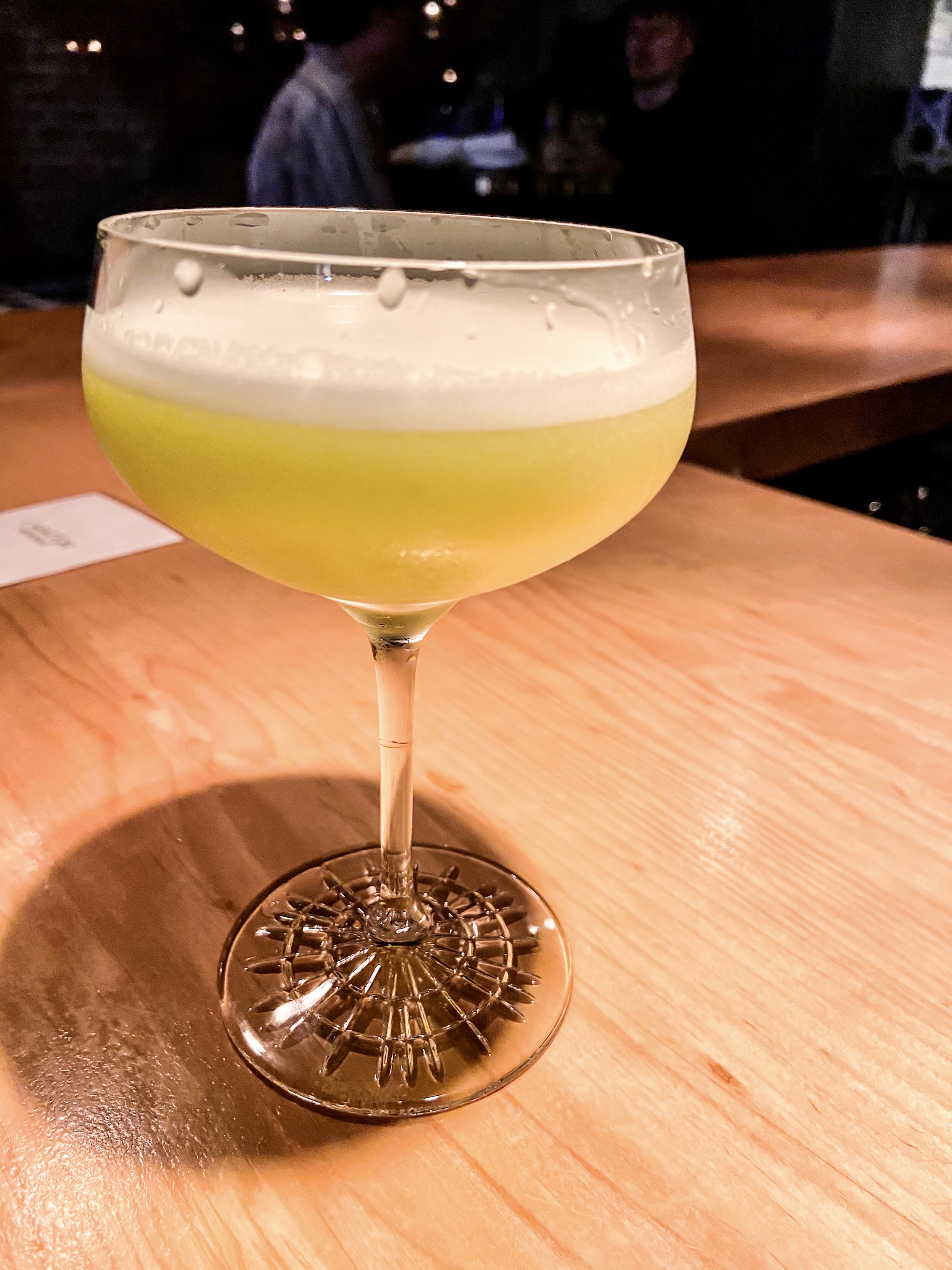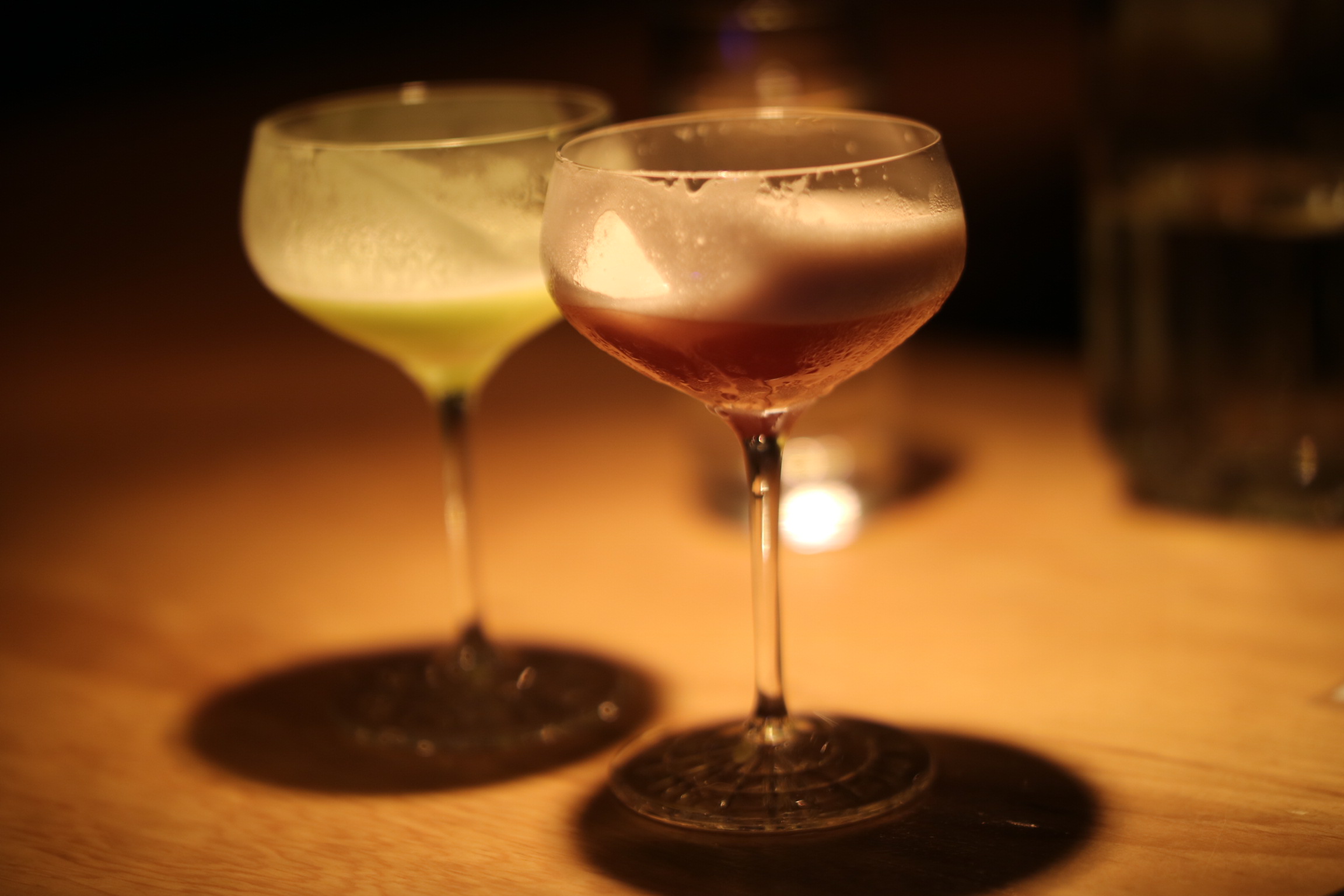 Time to try some new drinks in the Seasonal section.  The Martini Reggiano ($17), shaken with Seaside gin, parmesan & thyme-infused gin, vermouth blend, and parmesan oil caught my attention instantly. How often do you have the essence of cheese in your cocktail? I found it brilliant and tasty, and would describe exactly how they describe on the menu, "perfectly dirty, creamy, sharp". A Dirty Marty doesn't need to be made with olive juice it clearly seems!  There was the King's Compass Compass Box ($17), featuring scotch, Cynar, apricot, and lapsang souchong-infused sherry. It was indeed earthy, fruity, and almost musky. And it was perfect for RC, who could somehow switch between premium whiskey and sweet fruity cocktail as he enjoys them both.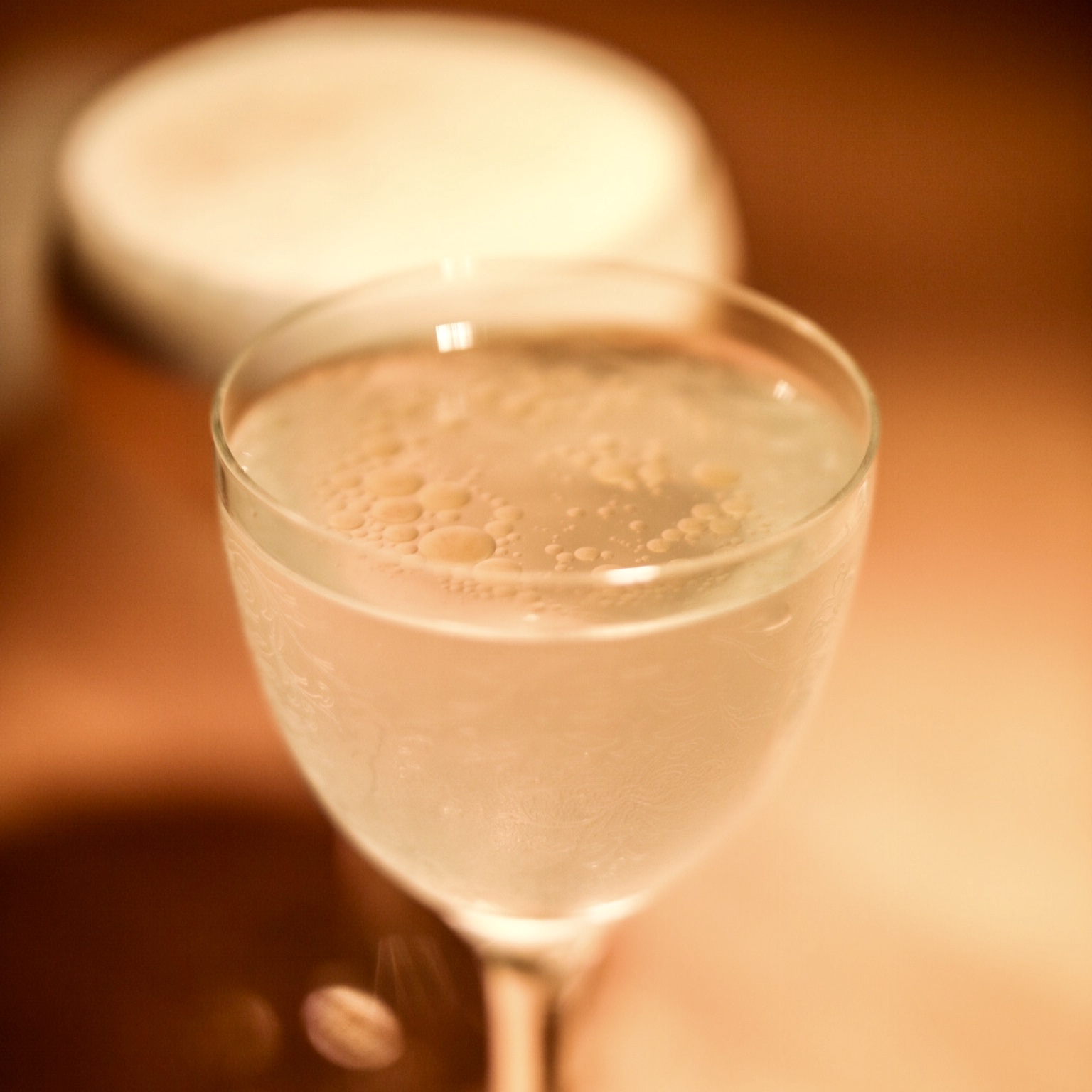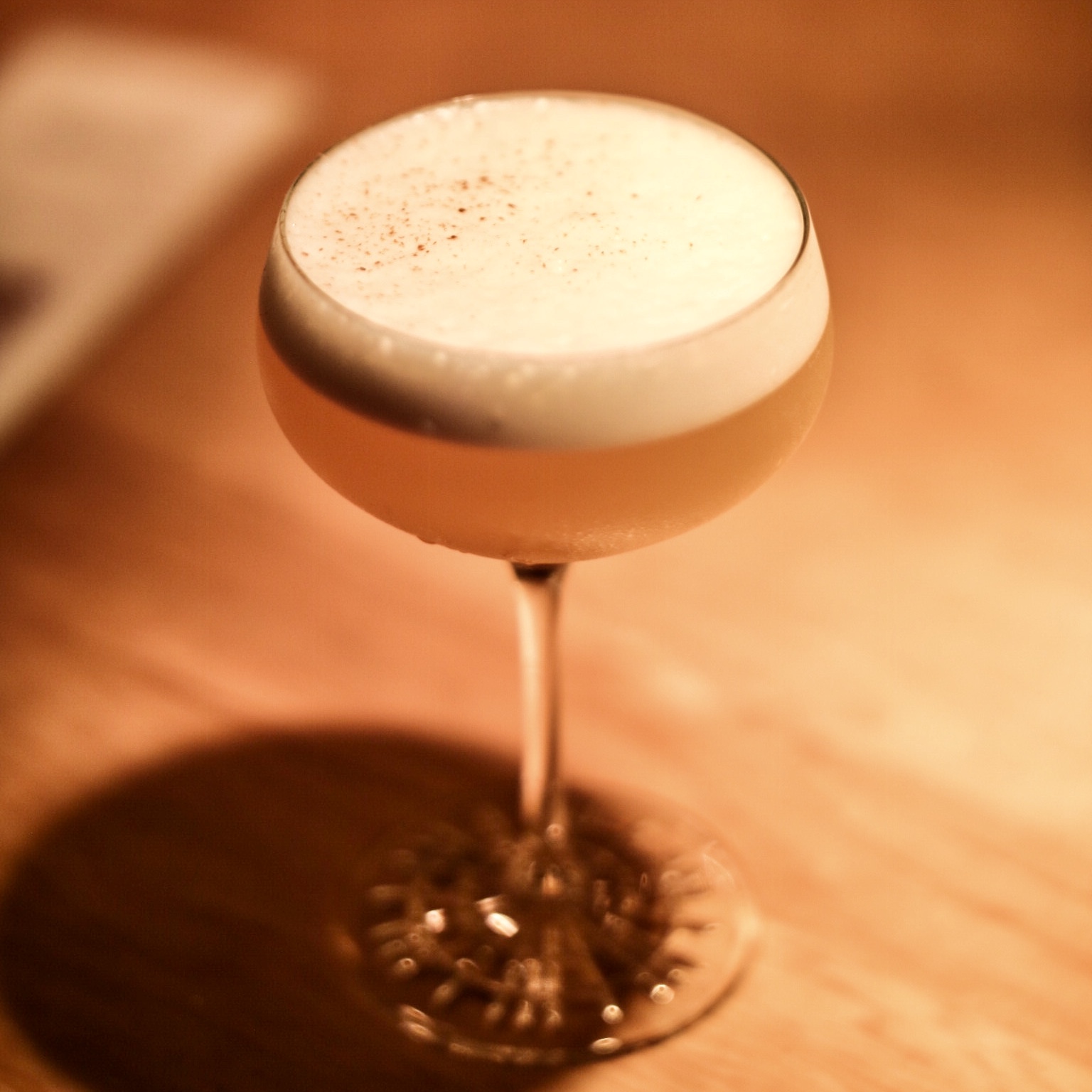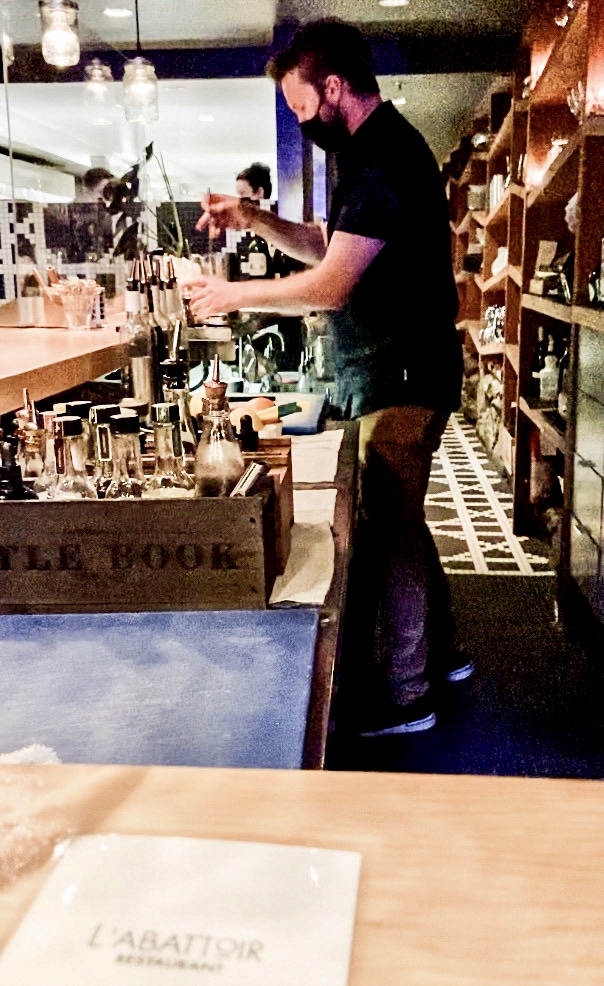 $$$
rating: 4/5
L'abattoir
217 Carrall St, Vancouver, BC V6B 2J2
(604) 568-1701 or labattoir.ca