Red Pagoda seems to be a popular choice for lunch in the part of Downtown core area that's neighbouring Coal Harbour. The ambiance and cleanliness looked rather attractive when I sat down with my friend Jenny. But the food was kind of mediocre-ish.
My Spicy Hue Noodle Soup ($9.45) was slightly off balanced in between the 2 main flavour components chilli and lemongrass in the broth. And the meat slices were extremely thin. I think I might have accidentally swallow a couple of them when I was sipping the soup.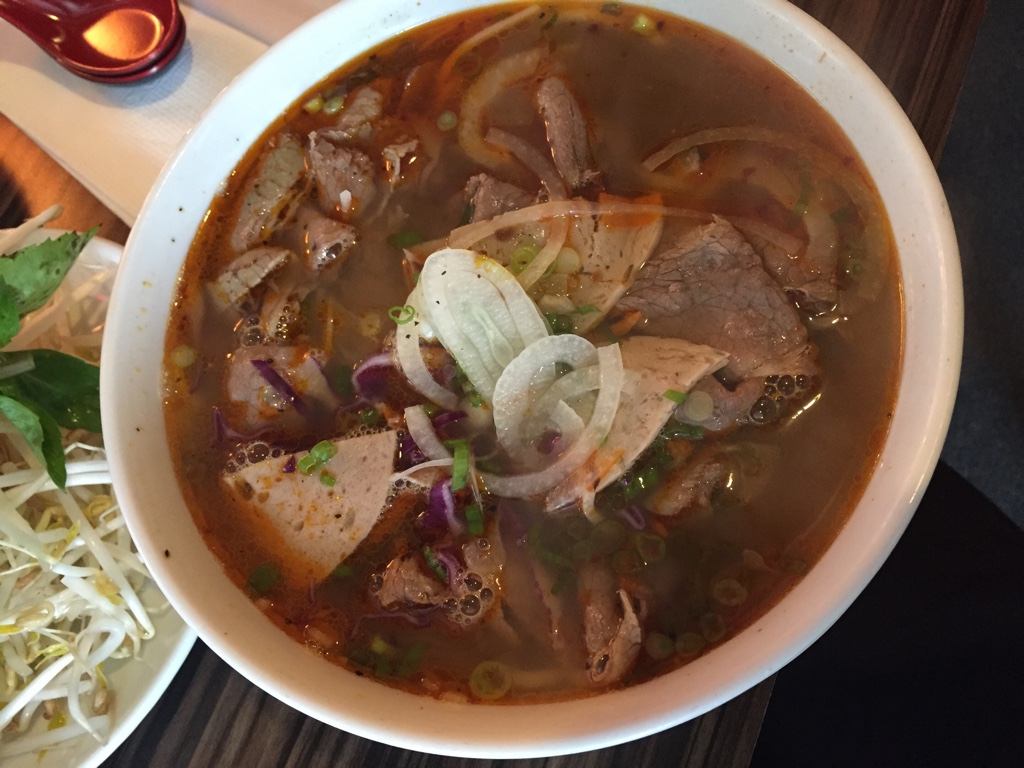 Jenny found her House Beef Pho ($9.25) was just okay. The flavour was the broth, namely the soul of the dish was a little underwhelming. And again, very thin slices of beef that could have melted in the broth if the broth was hotter.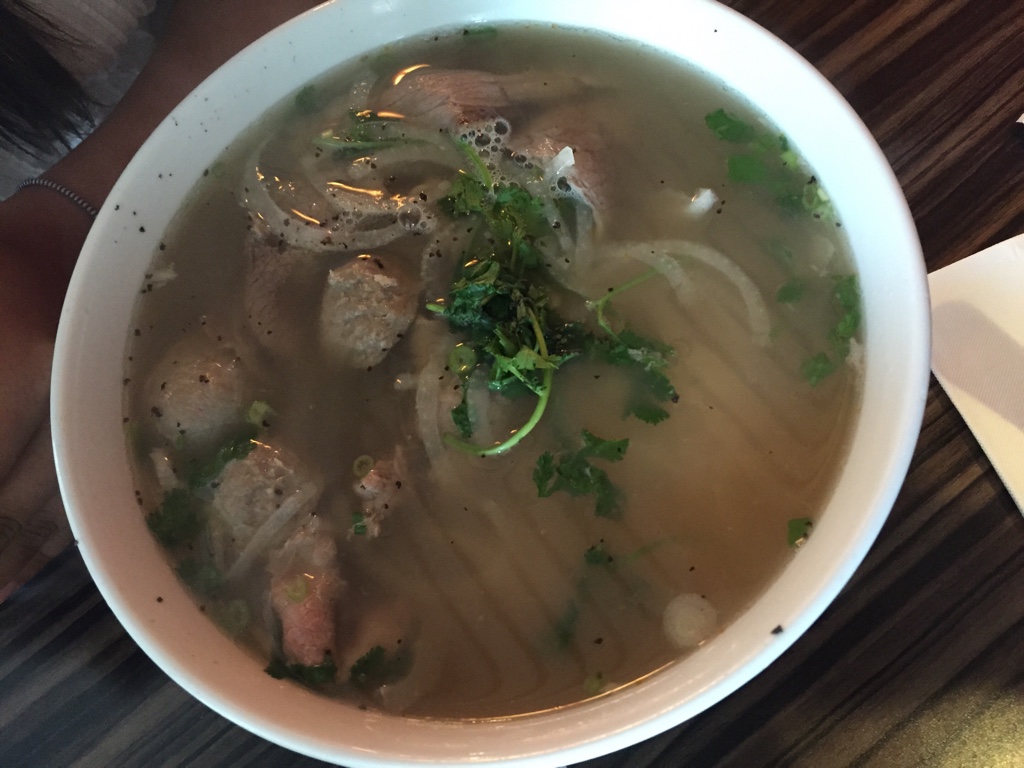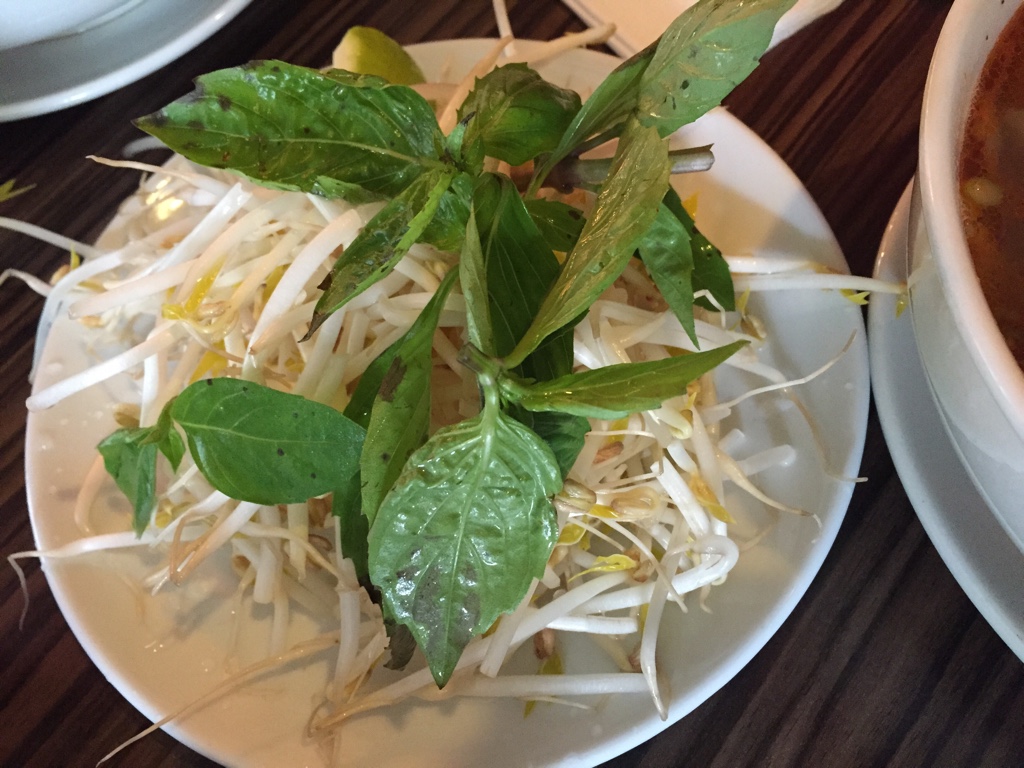 They were super busy so waiting to pay the bills with cards might take a little longer. I think I rather walk a little farther down on the opposite side of Pender street, and enjoy the Pho at Ha Long Bay.
Map and other reviews: