I moved into my very first own place, a one-bed basement suite,  after I graduated from UBC was on 29th Avenue and Main. So when I was invited by Vancouver Foodster to his Tasting Plates Riley Park, I was excited and eager to revisit my old neighbourhood, checking out the food trends in the area.
I invited my friend Graham and his mom Jessie for this foodie crawl, and the Tasting Plates newbies enjoyed the experience!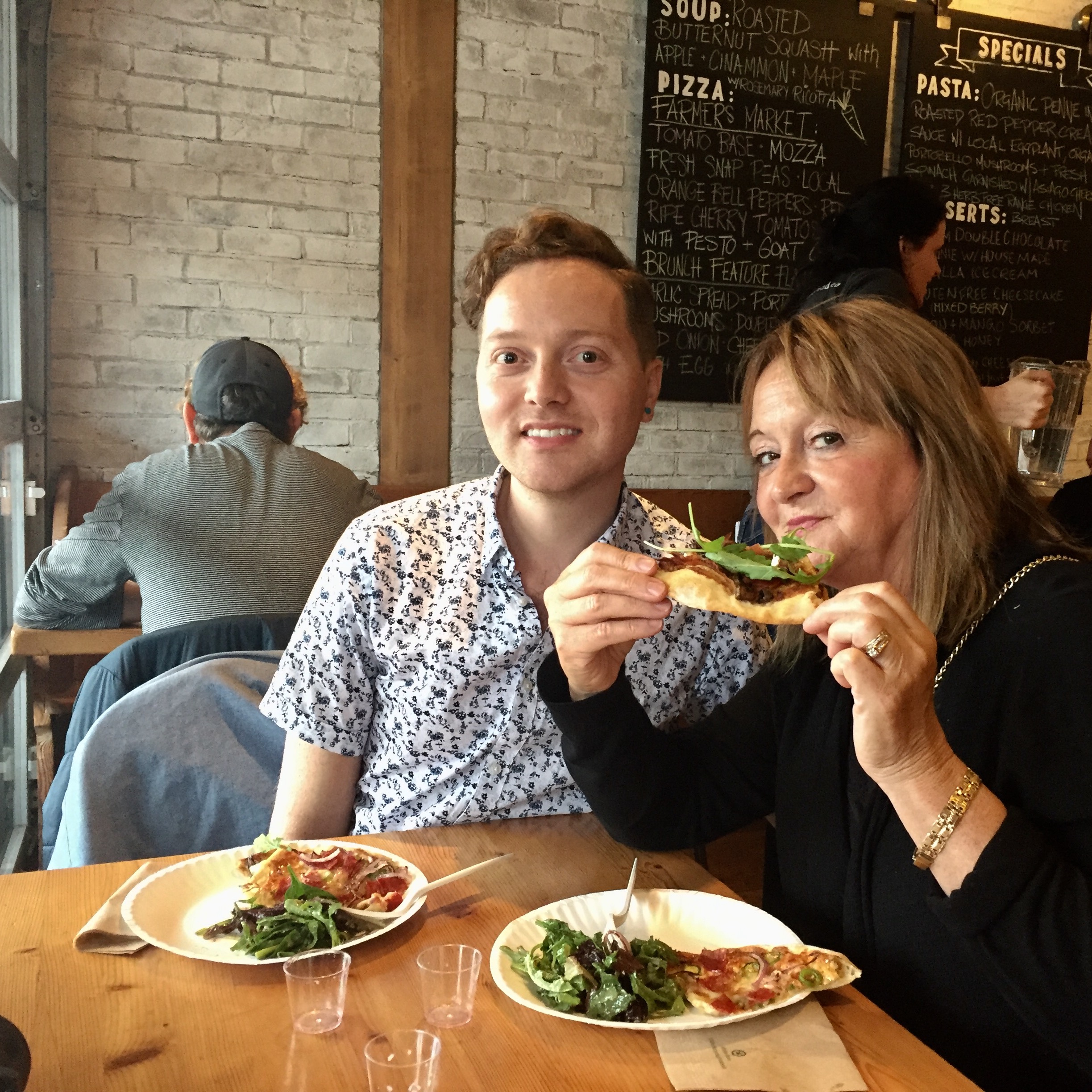 We started at Main Street Honey Shoppe, where we tasted a selection of local and exotic honey. I think the wildflower honey here would be perfect for my favourite Vanilla Bean Honey Ice Cream recipe.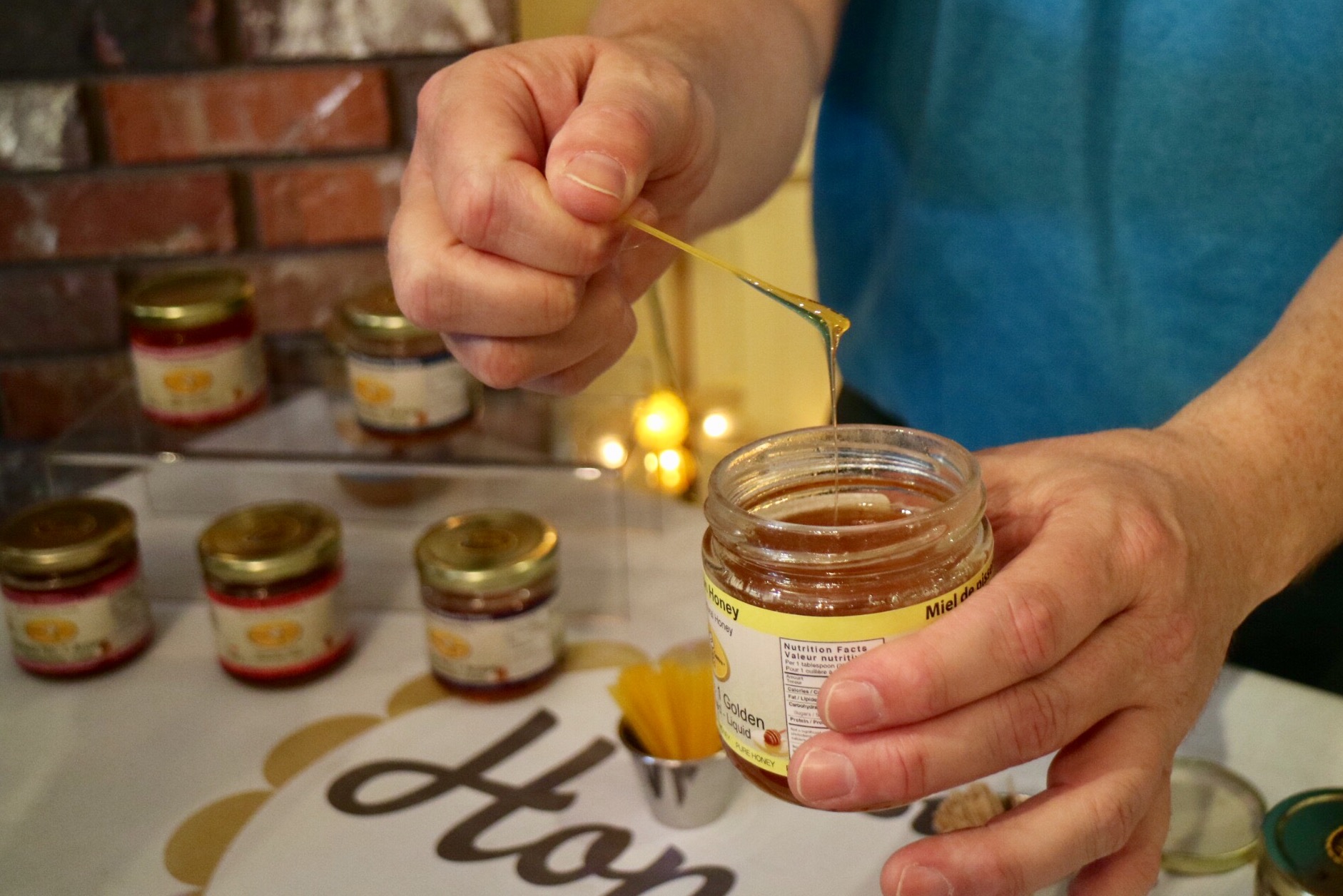 We were also offered a trio of delightful treats made with their honey, including the Honey Baked Apple Chips, the Sweet & Savoury Cream Cheese Appetizer, and the Honey Chocolate Raspberry Cupcake.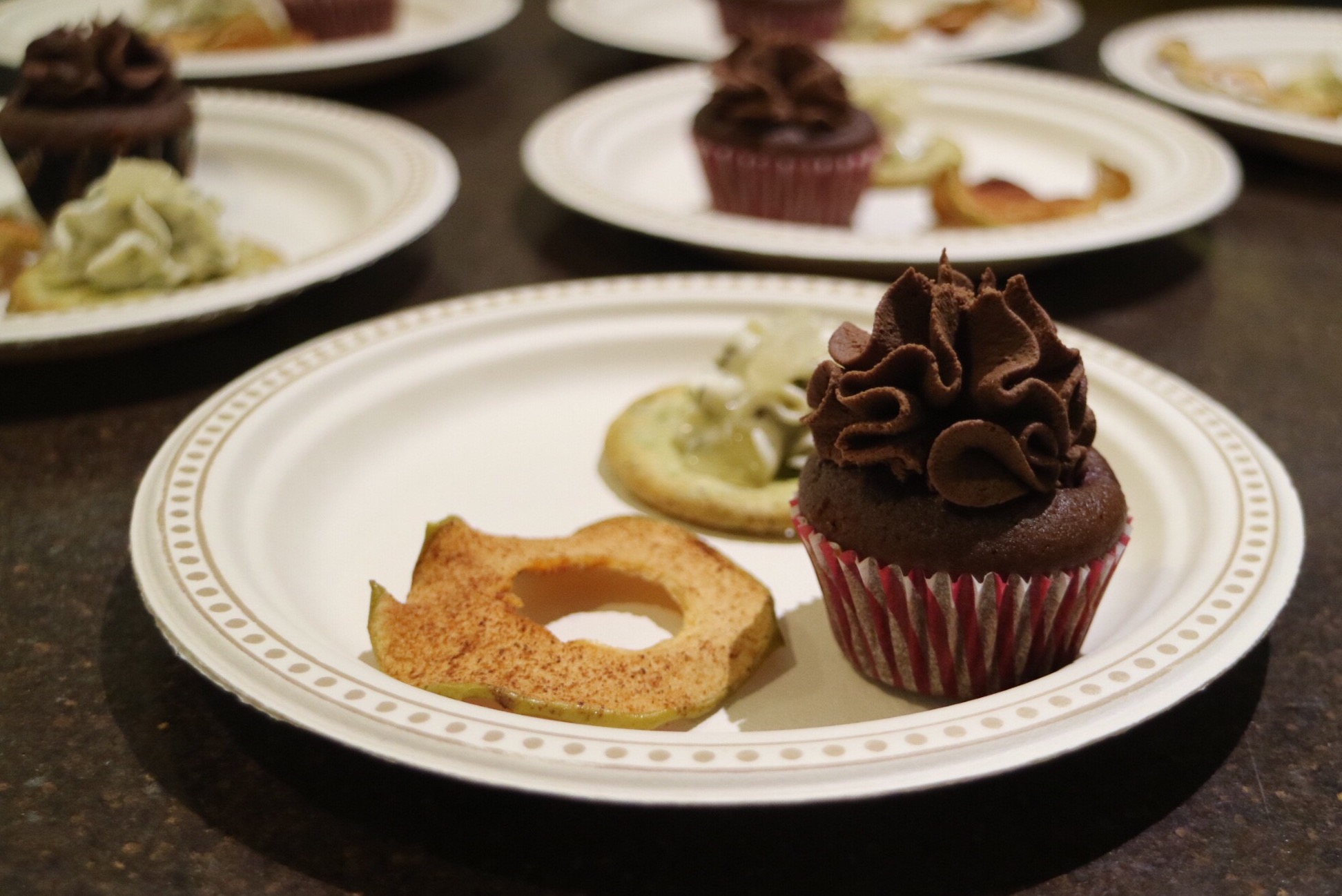 At Caffe Artigiano, we were fortunate to try their new Summer Menu before it was being released the next day, which includes:
Iced Brewed Coffee
Iced Latte
Shakerato
Spanish Iced Latte
Iced Tea
House Made Italian Soda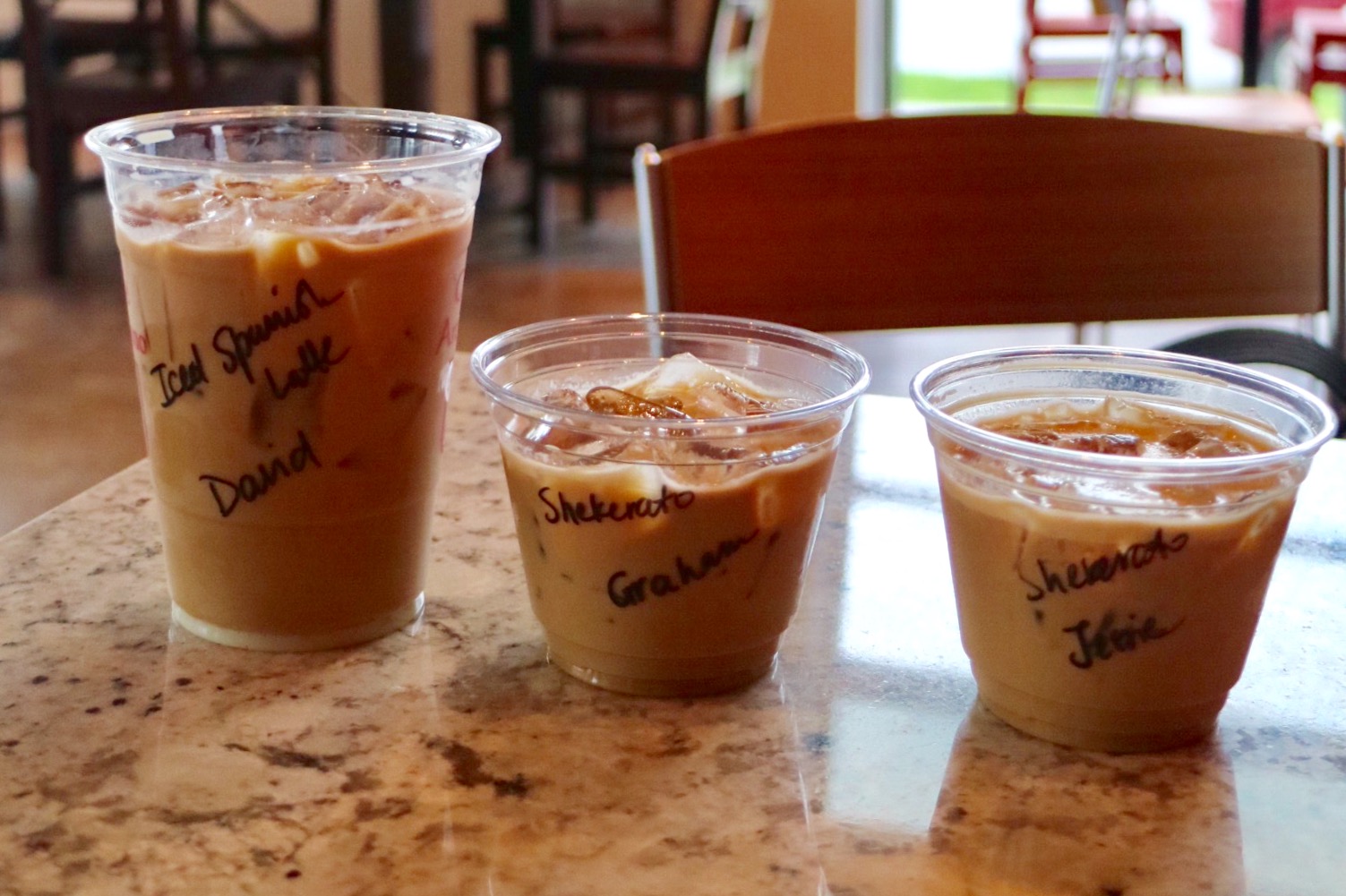 There was also the Sofia, a crispy savoury pastry filled with asparagus and melted brie – light, buttery, and perfectly complementary to our coffee drinks.  The tasting here ended sweetly with a fruit salad skewer.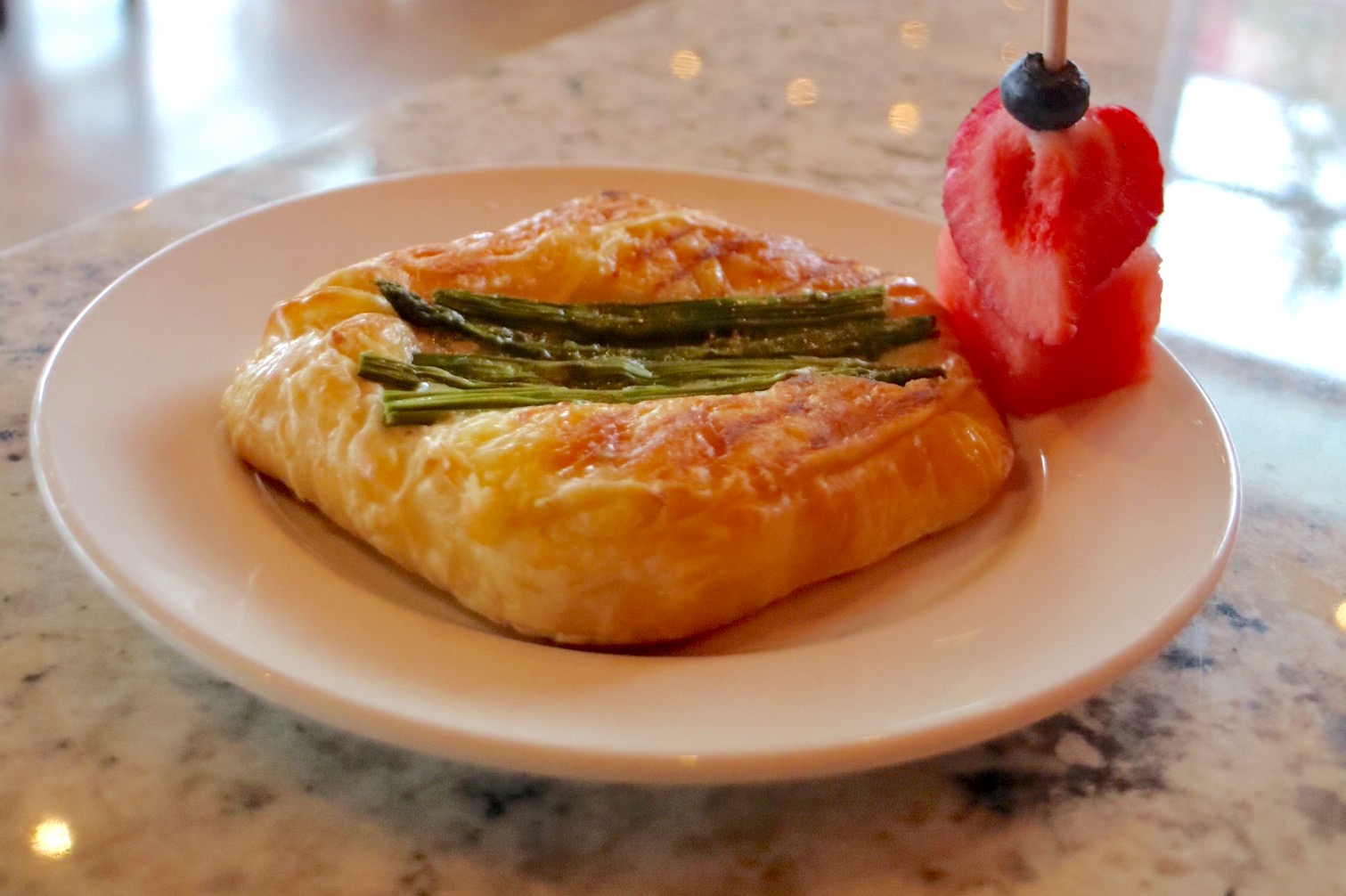 Next stop we found ourselves at Bob Likes Thai Food, a cozy spot with modern design.   On their tasting plate there was the Mieng-Pla Tu, a flavourful bite of marinated tuna with lime, coriander root, chili, fish sauce, kafir lime leaf wrapped with cha-pu leaf, and the Kanom Jeen Gang-Gai, the Thai version of ramen  loaded with rice noodles, chicken and greens, and dressed up in Thai red curry and basil. They really know how to pack a punch of flavours in their dishes.
The visit to August Market opened our eyes to different foods with health benefits.
Blue Heron Cheese offered a taste of their Forest Cheese with flavours of smoke and truffle, dressed with sunchoke kimchi. The flavour combination was fantastic.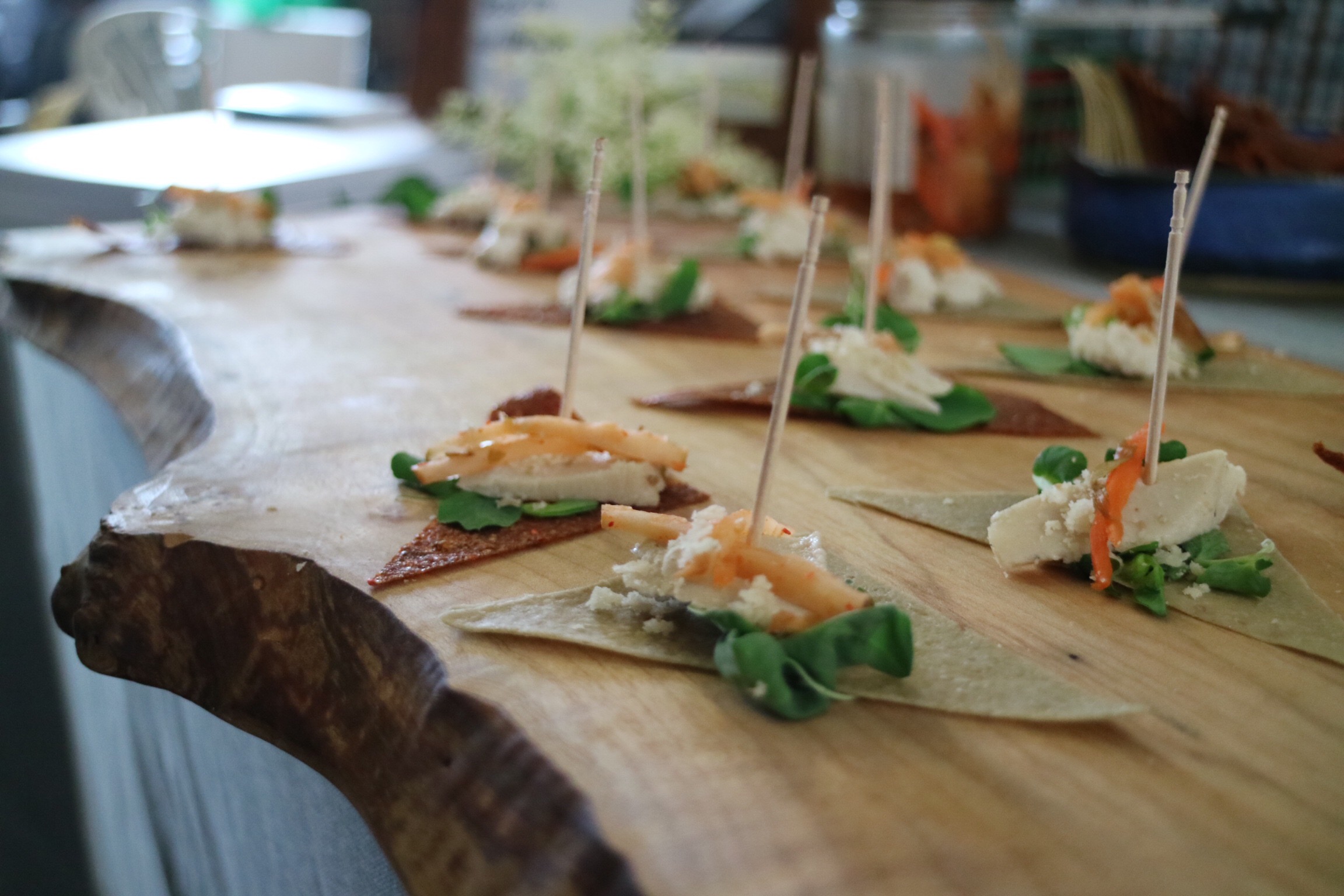 Standard Kombucha is no stranger to me, as I had tasted their frizzy kombucha before at The Uncommon Cafe. For the tasting, we tried the flavours of Blackberry & Charcoal, Lemon Ginger, and Blueberry Green Tea.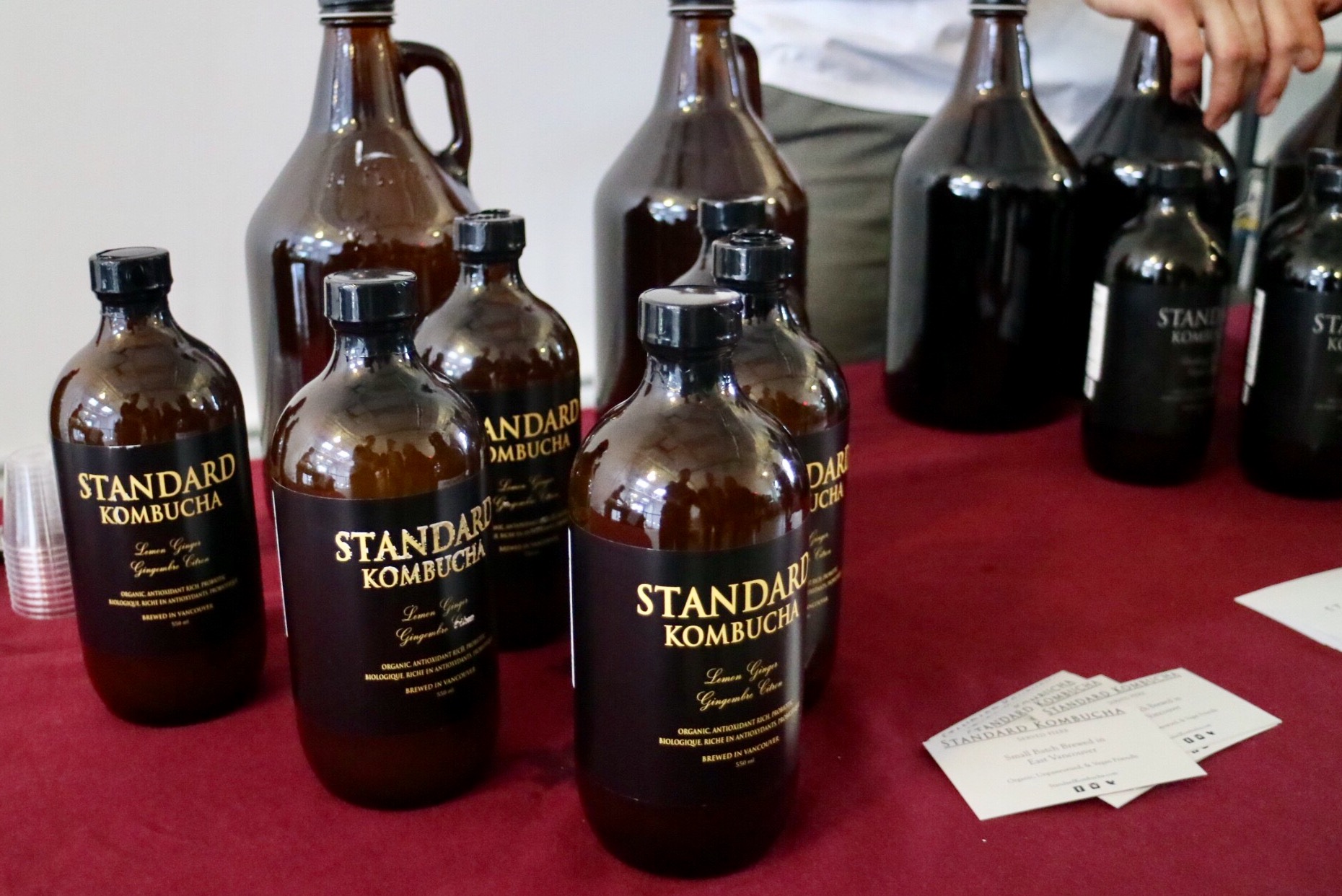 Alami Tempeh provided us a dip made of tempeh, apple, veggies, and tahini sauce, which is great for eating chips or bread.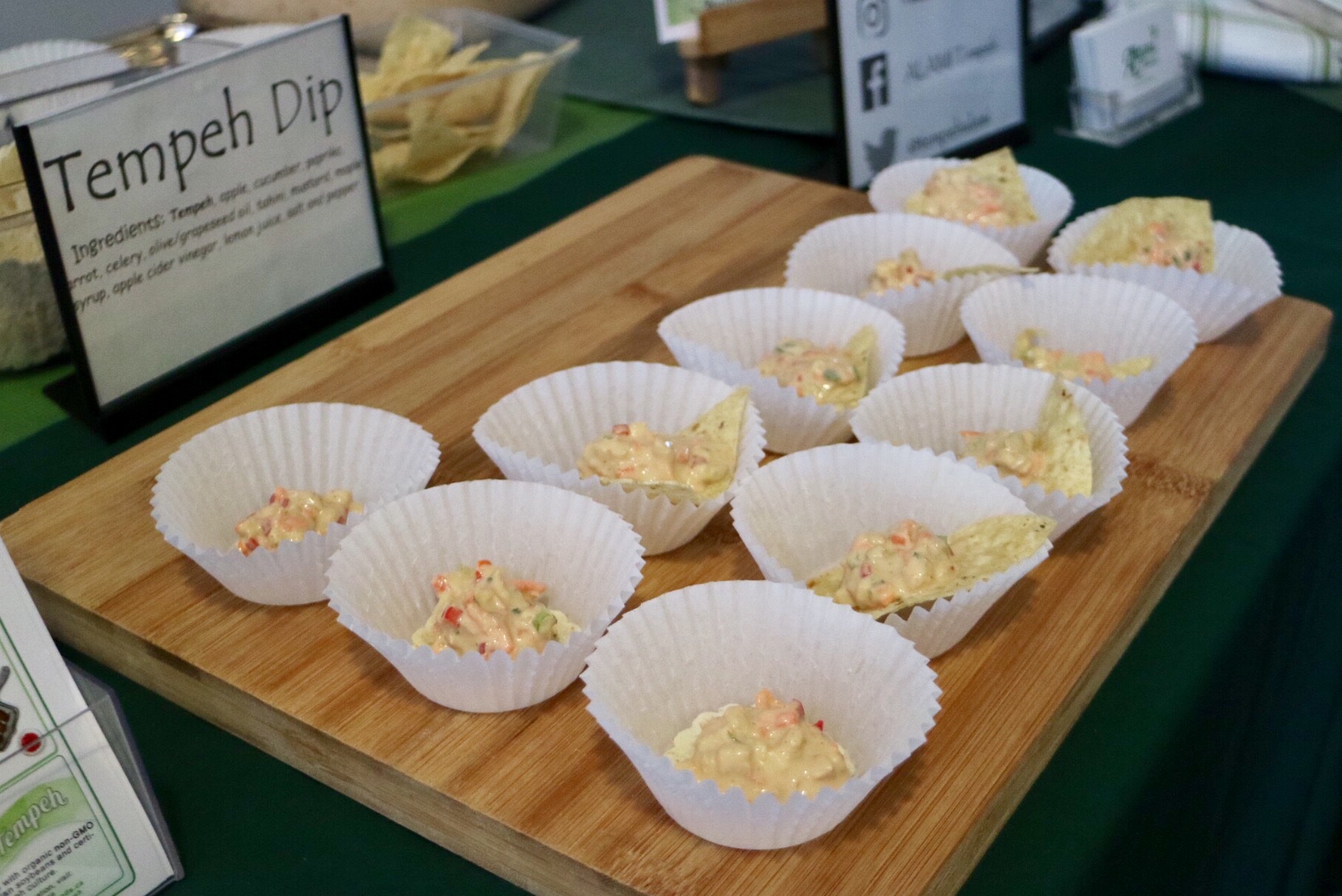 Biota showed us their Pickled buy klonopin online cheap Beet Salad, served with blue cheese and fresh basil. A fan of beets, I found the salad quite refreshing.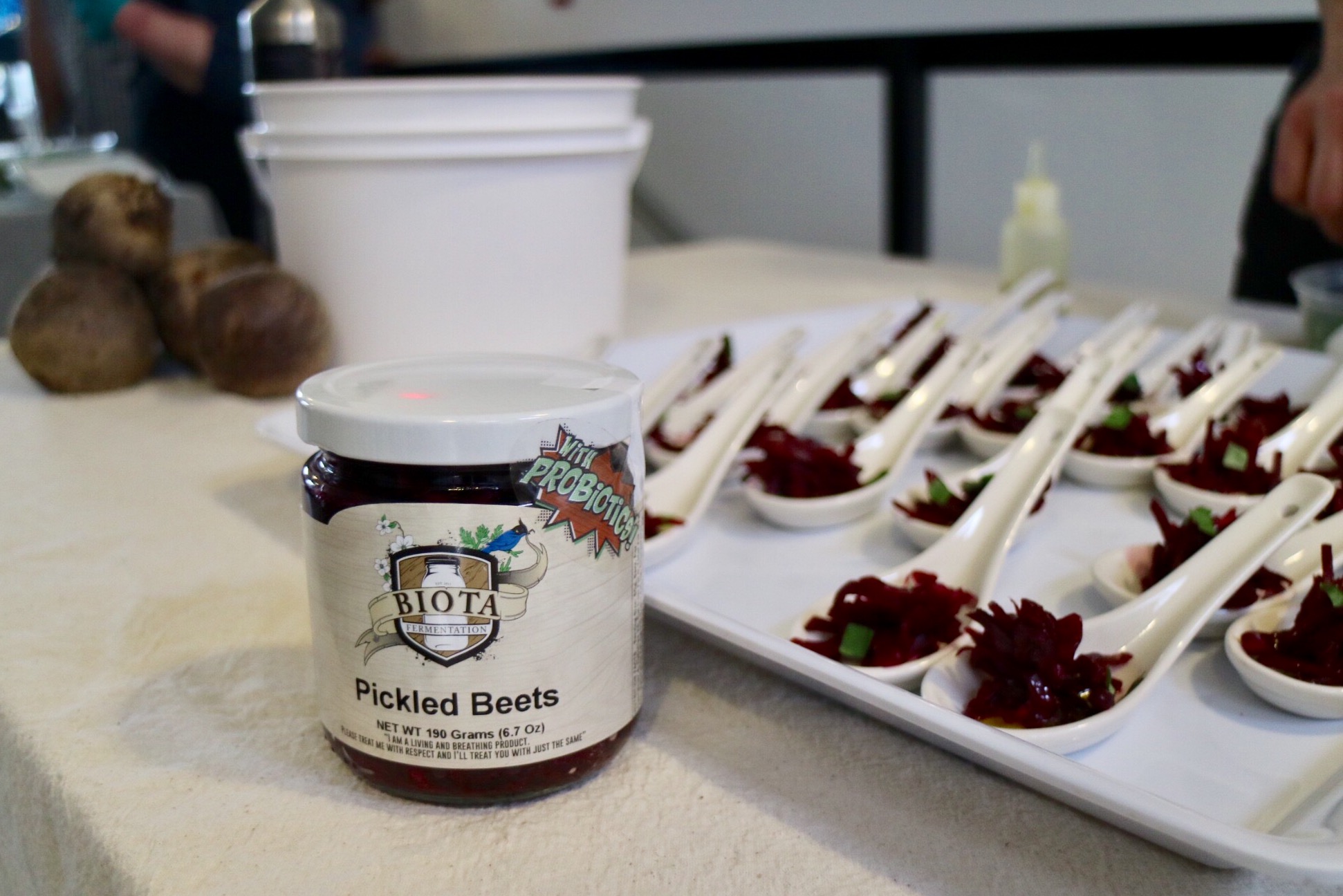 The pizza definitely better when made with local organic ingredients with vibrant colours. That's what we had at Rocky Mountant Flatbread on Main. The pizza slices they served today were the Fig & Brie, the Hot Honey, and the Farmers Market, complemented with the Fig & Goat Cheese Salad and the House Made Lemonade or local craft beer.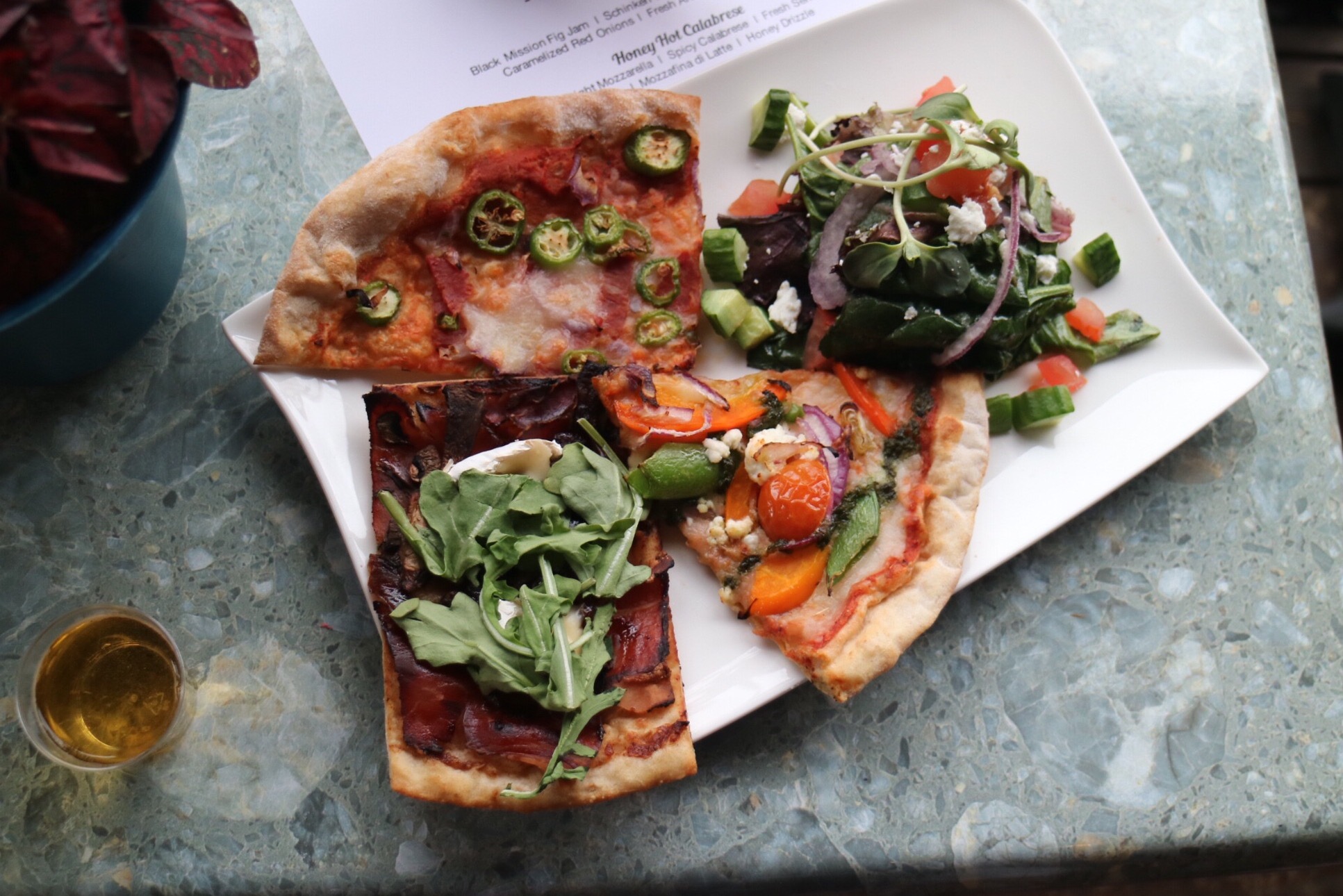 We had a feel-good sweet finish for the Tasting Plates adventure at Juicery and Co.
There was a big selection of cold press juices and nut mylks. Do you know that they have their organic farm up in Pembleton to provide them quality ingredients?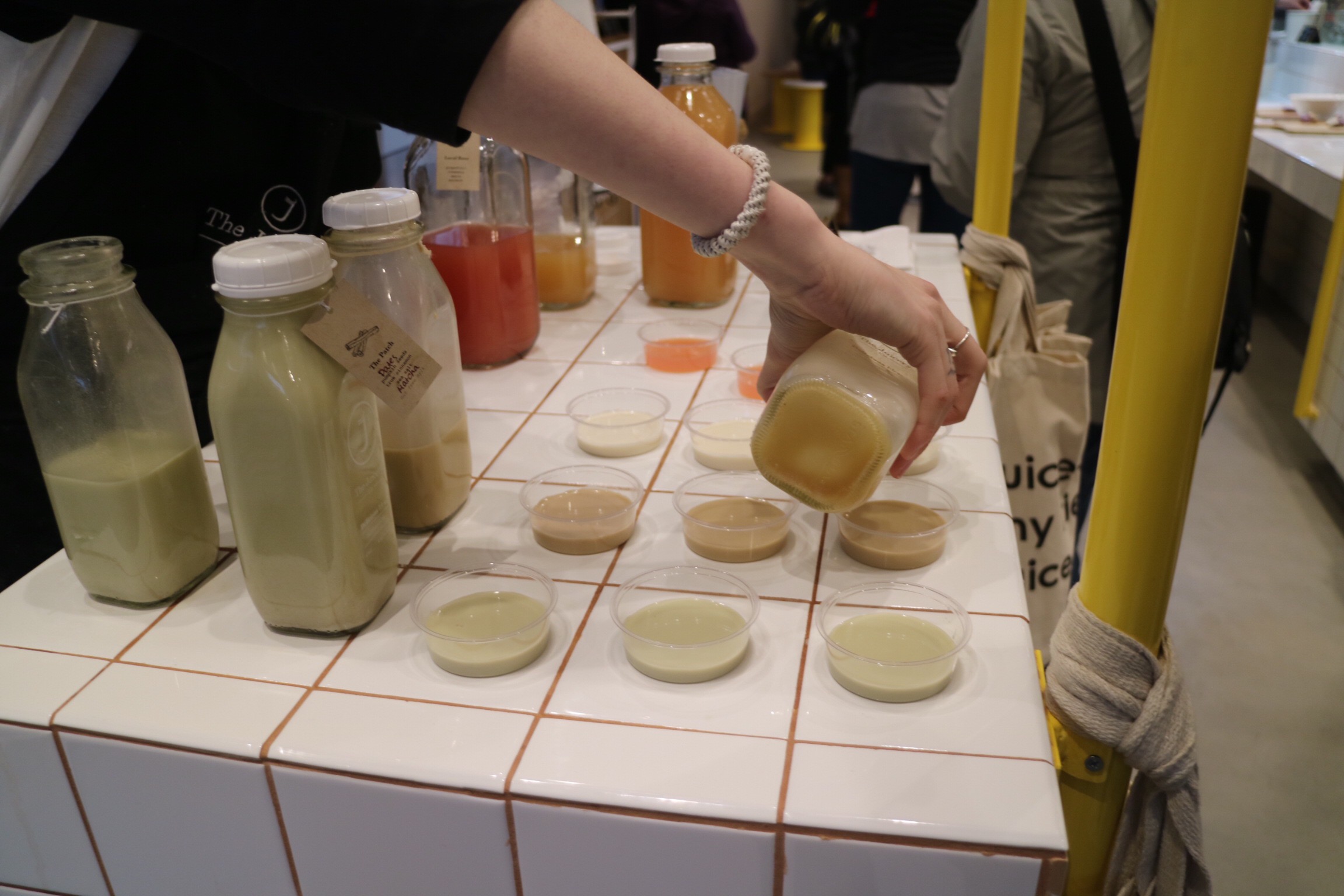 It doesn't matter how full I get – I always have room for a small hearty kale salad.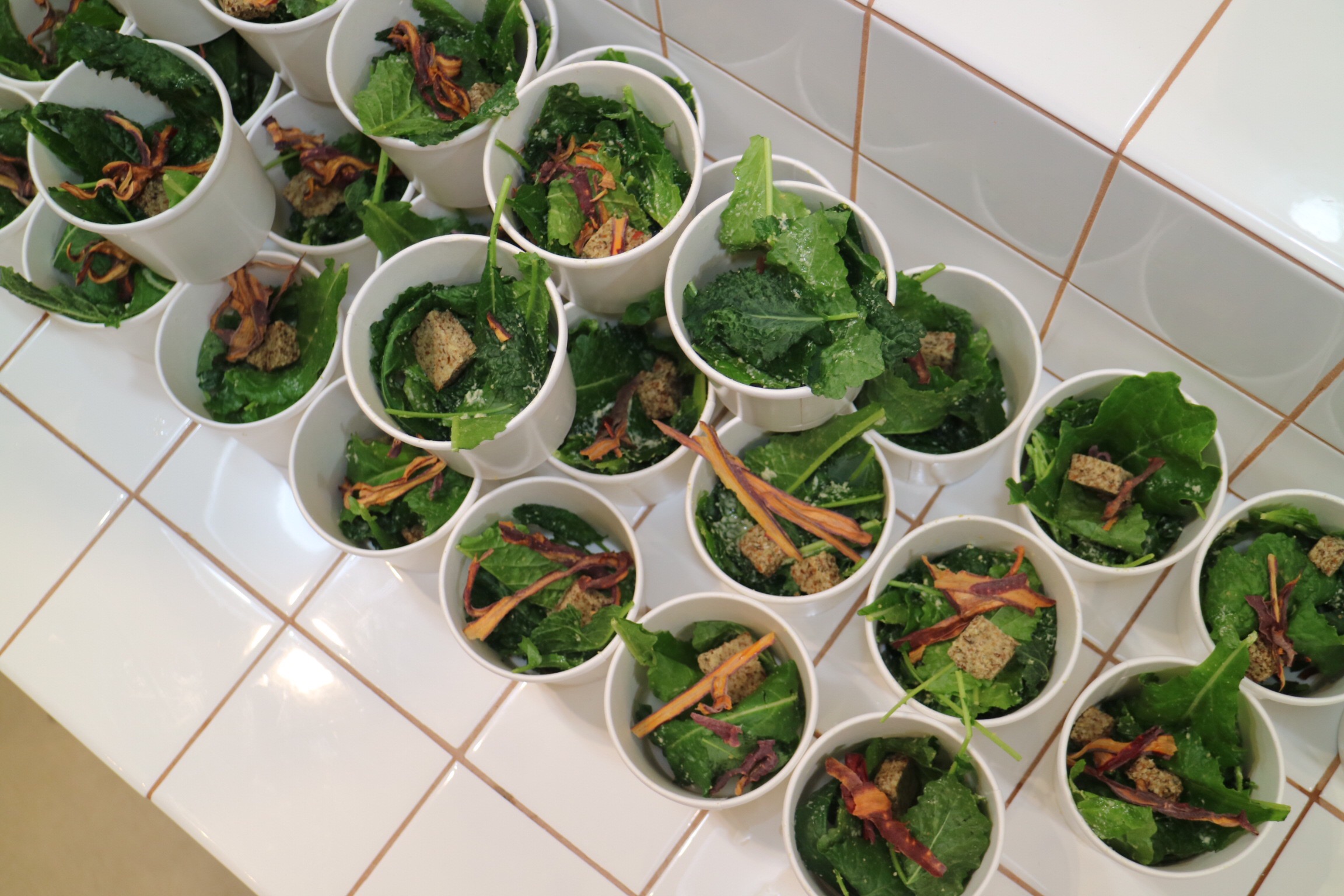 Here is the sweet finish, a lovely Mini Acai Bowl that's delectable and gives you energy.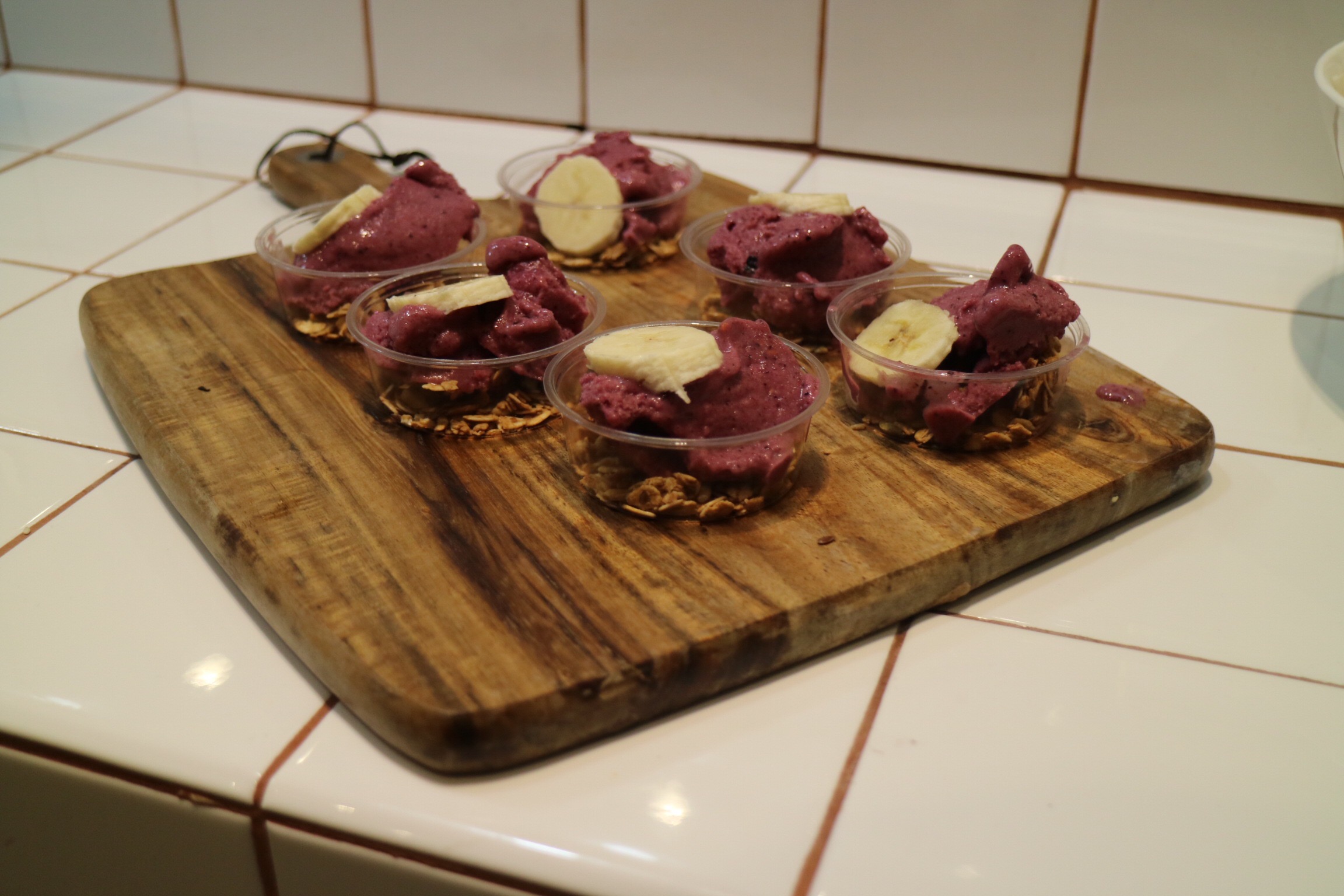 The next event will be exploring a new neighbourhood! Check it out on July 12:
Tasting Plate Stadium District 
Check out the past events: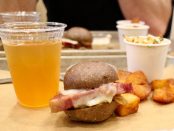 I have just realised "Burnaby Heights" and "Vancouver Heights" both refer to the same area, although Vancouver Heights is the more common term. 
[…]