I always warn people about going to fine dining Chinese restaurants like Shanghai River and Kirin. For such places, it's better to go with a bigger group of people because most of the dishes are meant to be shared. Only if I had known that the name of the Thai restaurant,  Kin Kao,  means "eat together" in Thai when I was here with a friend, my dining experience would have been a lot better.
Driving down on Commerical after tennis, I was browsing for a dinner place with Brian. We were intrigued by the chic and tasteful design of Kin Kao and decided to give it a try.
The price seemed a little high on the menu.  I don't remember having seen Pad Thai at $16 at any other Thai restaurants.
They have quite a few local craft beers on rotation. However, I ended up getting a Chang Beer ($7) from Thailand. The taste really reminded me of the beers I drank in Asia.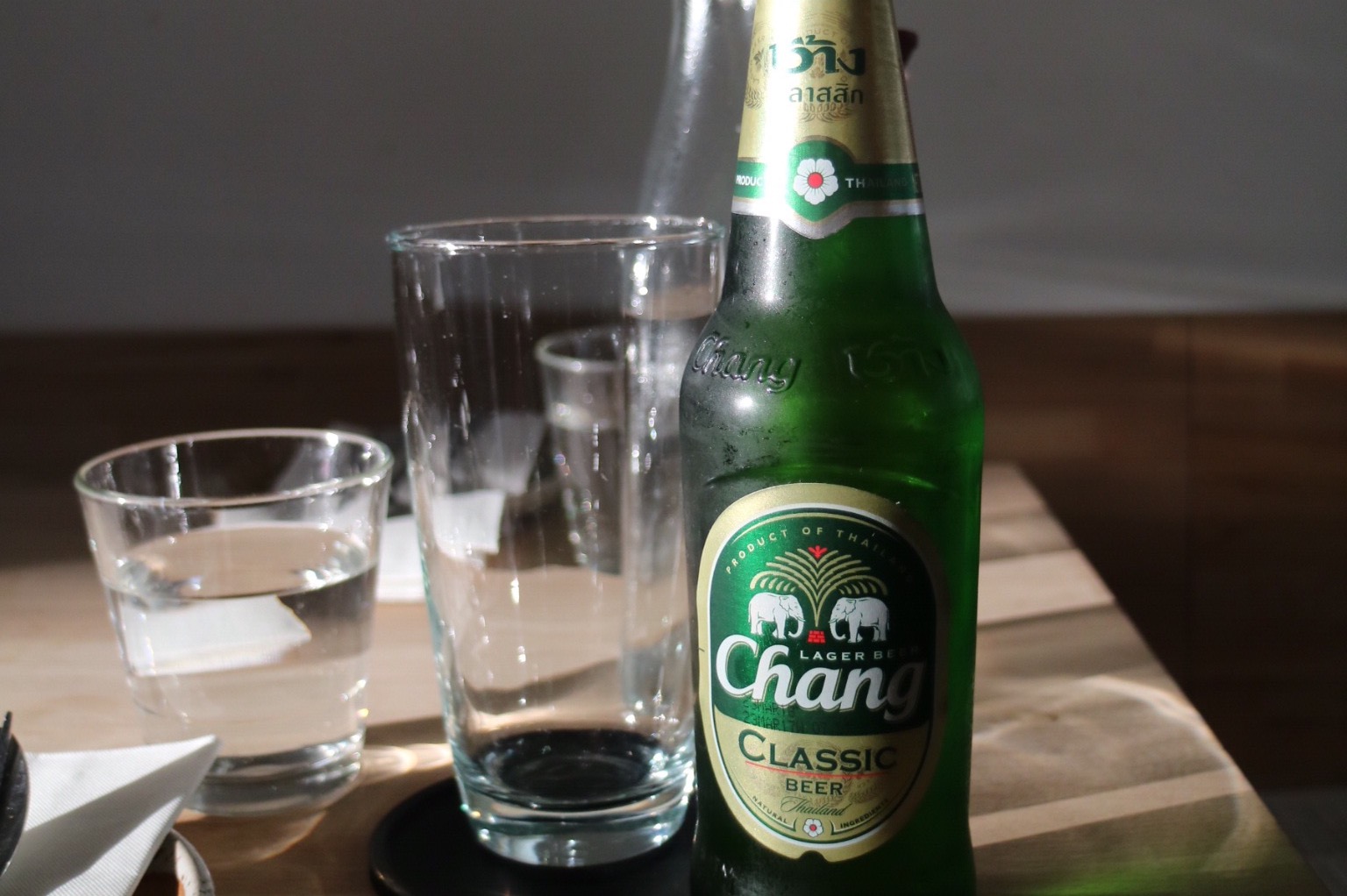 I was trying to eat something healthy and asked for the Grilled Tiger Prawn Salad ($15), but I really should have read the description a little more carefully. The salad came with grilled tiger prawns tossed in fish sauce, lime juice, lemongrass, Thai chili, shallot, mint and lime leaves, but there were no leafy greens in the salad.
Although the waitress had warned me about the spiciness of the sauce and my tolerance was assessed in between mild and medium hot, it was actually pretty spicy for me. I added an extra fried egg ($1) for the salad, but it was still difficult for me to eat the salad by itself. So I had to order a bowl of rice ($1).
Don't get me wrong, I did not hate the salad at all. Actually, it was bold and flavourful. However, it was hardly a meal by itself,  even for someone who loves spices, as there was not a lot of substance.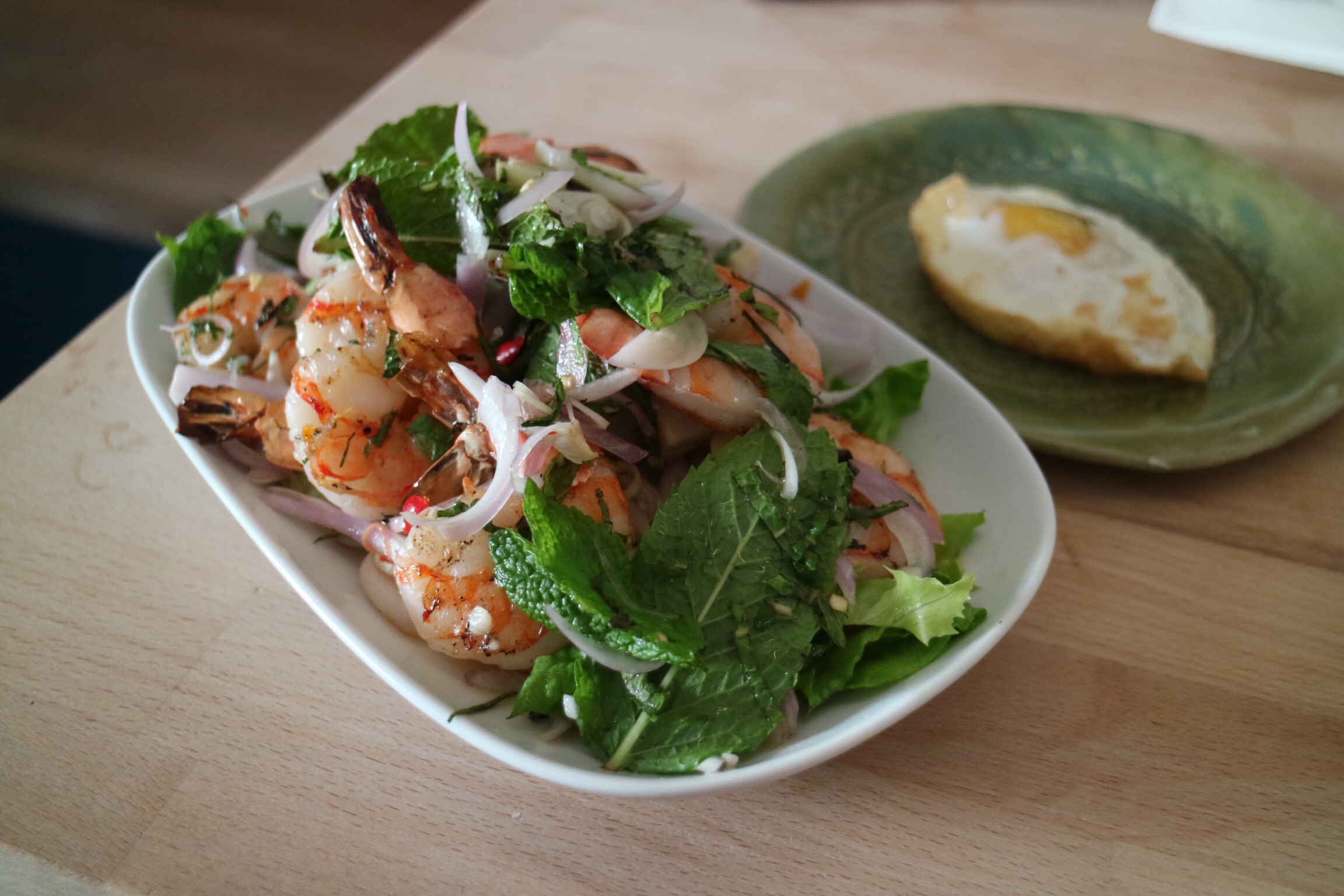 Brian ordered the Phat Thai ($16) (which is normally spelled "Pad Thai" at other places) for himself.  I had a little taste of it too.  We both thought it was very tasty. However, the portion was on the small side, especially for the big boy who just played 2 hours of tennis.  It was really nothing special compared to the other dishes spelled "Pad Thai".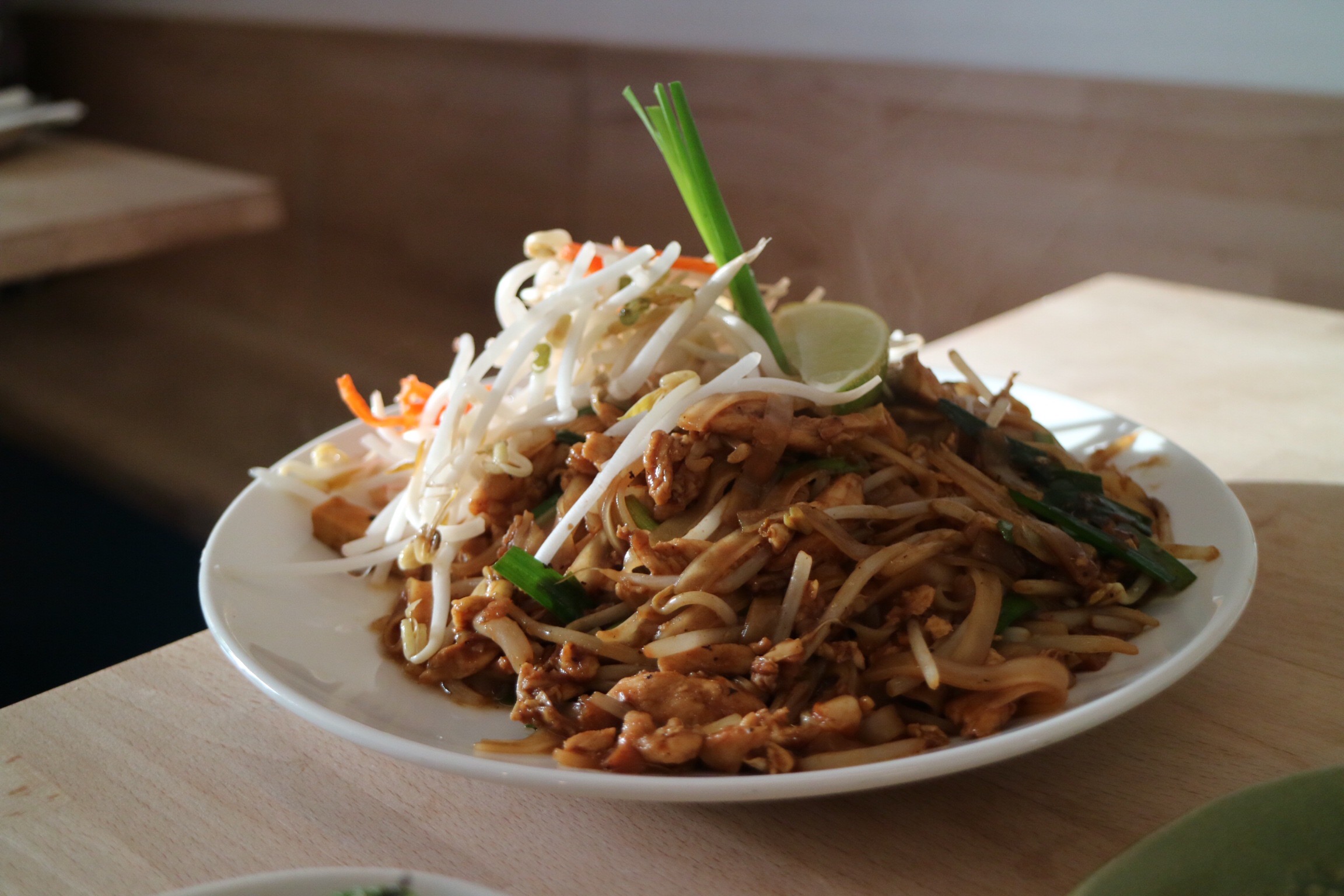 We left the restaurant still feeling little hungry and decided to get some samosa nearby.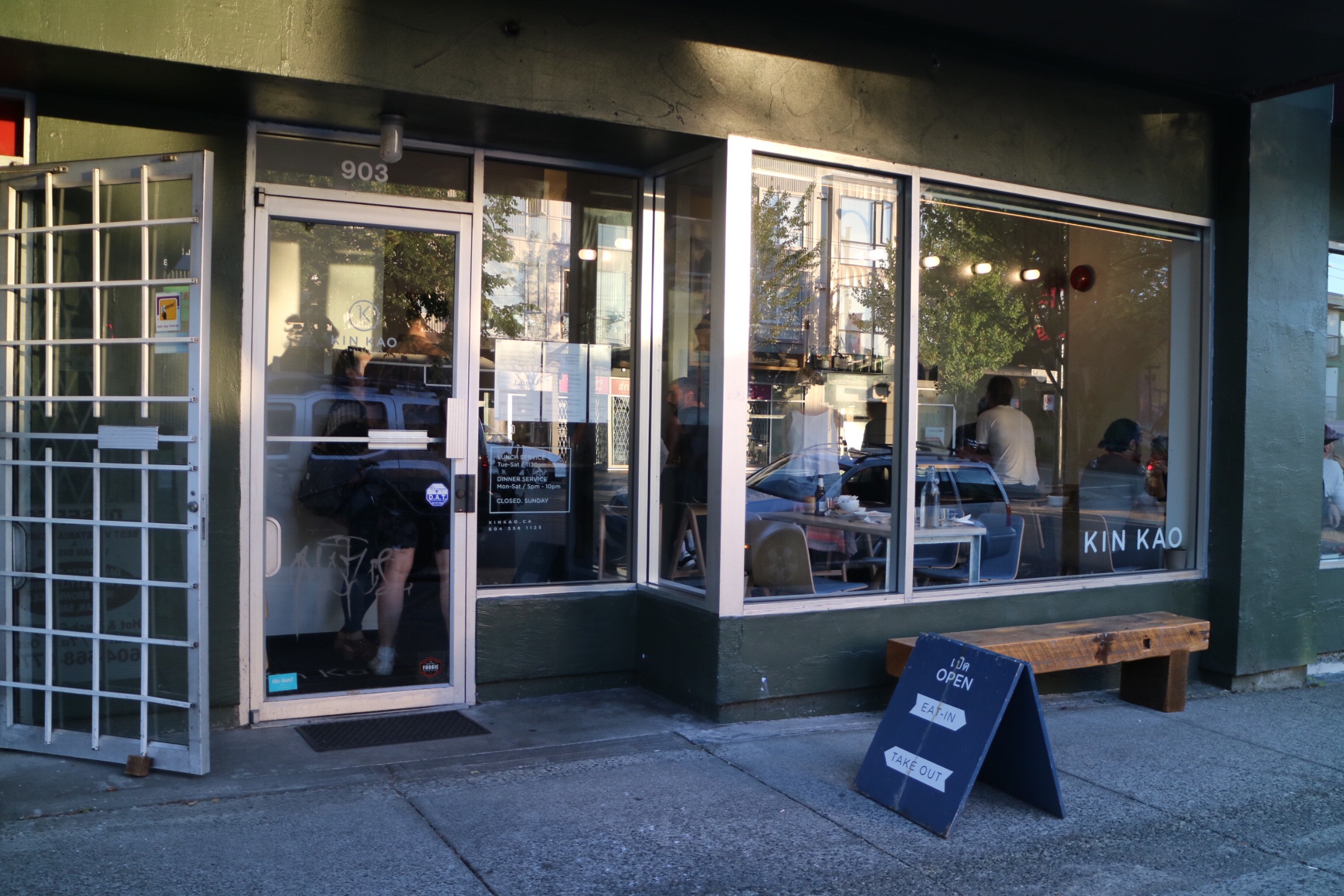 Before I started this post I found out what Kin Kao means in Thai – "eat together". We could have ordered a couple shareable dishes between 2 of us and shared some rice, which would have been a much more enjoyable experience. The Grilled Tiger Prawn Salad that I ordered, although tasty, is not substantial for a meal for one person, even with an extra egg and a bowl or rice. I wish they had warned me that.  But if you have a bigger group of people and quite a few dishes to share, this dish would impress with its big flavours.
Kin Kao actually reminds of Bao Bei, the popular spot known for Chinese dishes with modern twists. But are those "twists" worth the extra money we pay for here? I really can't say yes based on this particular experience. However, I'm willing to give it another try with more friends sharing more dishes.
Website and menu:
More reviews:
Location: