Science of Cocktails 2018
I was invited to the media preview event of Science of Cocktails 2018. This year the annual event will take place at Science World on February 8. The venue will transform into Vancouver's largest cocktail laboratory. And the city's most talented bartenders and chefs will showcase the chemistry, biology, and physics behind preparing modern cocktails and cuisine.
Ticket holders of this fundraising event will enjoy an open bar from 25+ bar stations curated by award-winning bartenders paired along with 12 food stations featuring molecular gastronomy from local culinary artists, as well as a variety of special cocktail science activities, hands-on demos, and classic Science World programming.
Ticket proceeds to raise funds for Science World's Class Field Bursary Program for underserved schools in Vancouver and the Lower Mainland.  Imagine how many kids you would get to help as they could visit the Science World for free and learn so much about science.
Cocktail Science Demos
The event was held at Showcase restaurant, and there are 4 main stations at the preview:
Laminar Jet Streamed Cocktail
Cocktail: Old Fashioned | Brand: Remy Marti
Bartender: Gez McAlpine (Bruichladdich) & Cam Brown (Clough Club)
Presented by Makerlabs
The popular classic, Old Fashioned,  is served using a Laminar Jet,  and shot right into your mouth. First time trying this cocktail made with Remy Martin, it packed the punch but also was well balanced.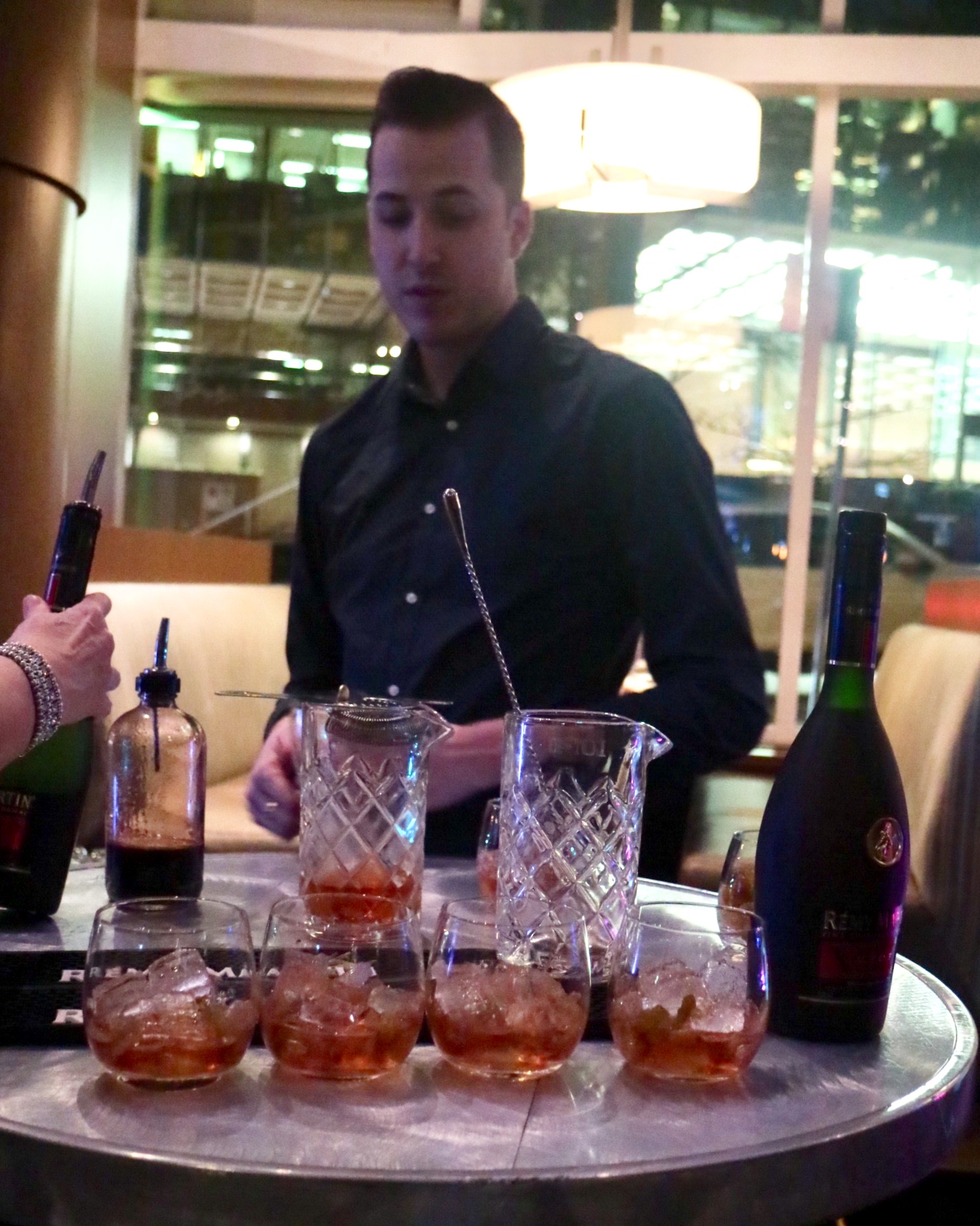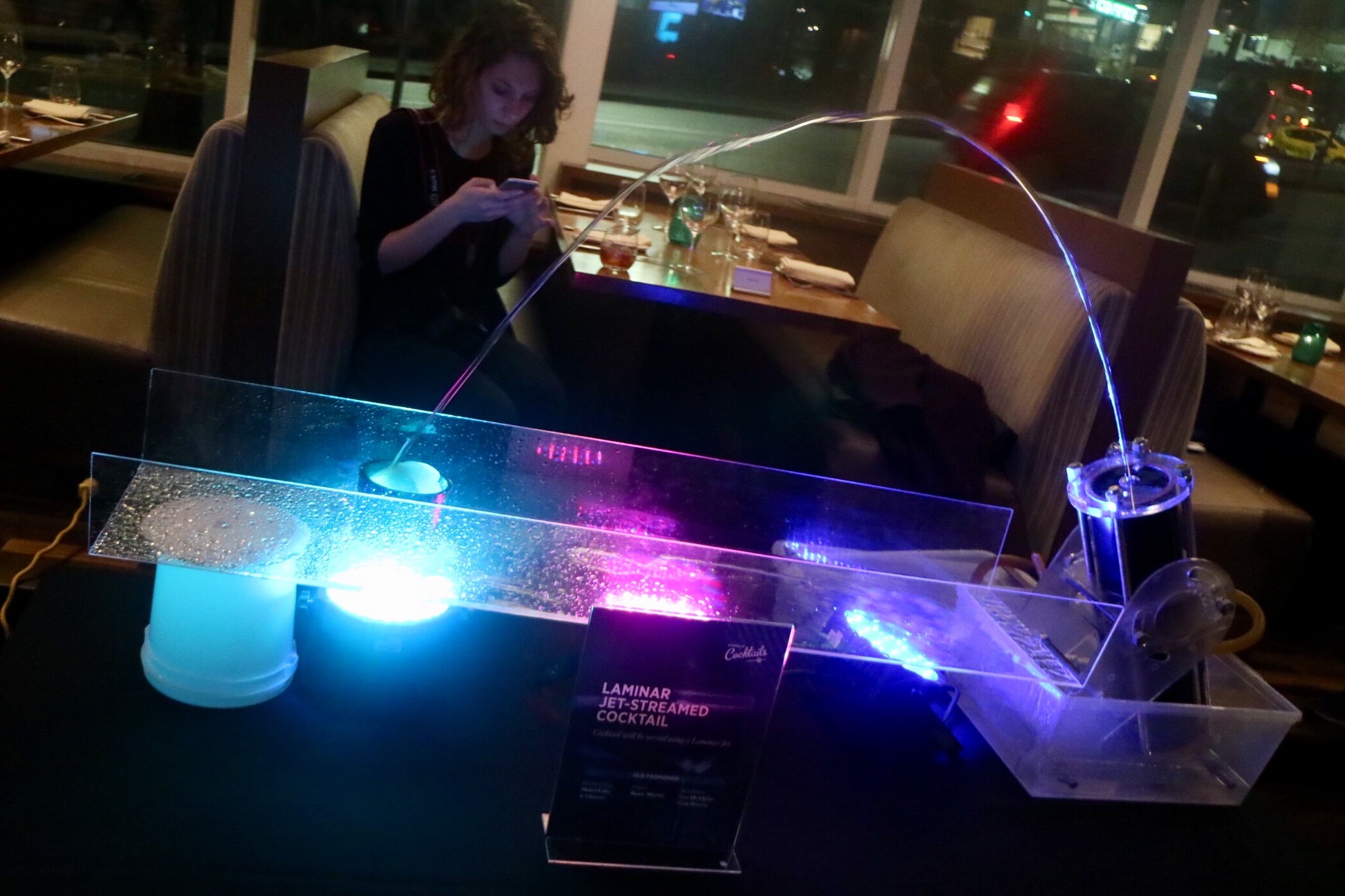 Shake it til you make it
Cocktail: Southern Ginger Belle | Brand: Southern Comfort
Bartender: Brice Peressini (The Victor, Parq Vancouver) & Andrea Civettini (Clough Club)
Presented by Charton Hobbs: Top Shelf Bar Club
The station featured a shaker challenge, and check out who got the biggest muscles for shaking cocktails.
And look at me go at it!  Recently having recovered from tennis elbow pain, this was just in time for a good test!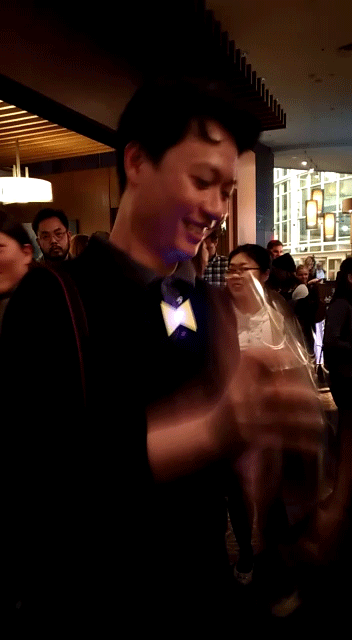 And check out how Jess (@domoiscraving) goes at it!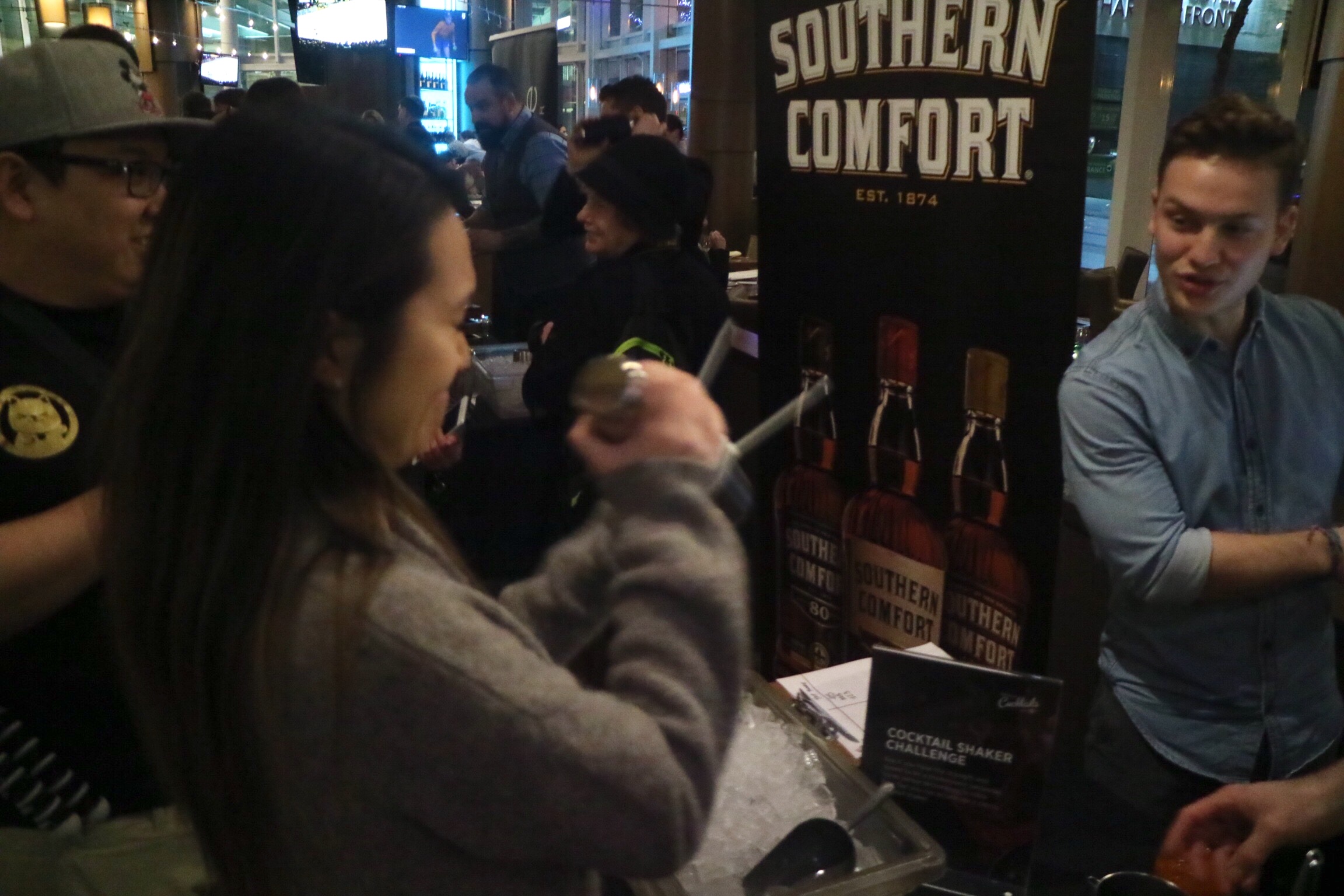 Molecular Caviar Pearl
Cocktail: Yuzu Sake-Tini | Brand: can you order tramadol online Prime Vodka
Bartender: Diana Claxton (Showcase Restaurant & Bar) with JS Dupuis (Tableau)
Presented by Showcase Restaurant & Bar
The mixologist demonstrated how to make edible caviar using Calcium Bath & Molecular Mixology.  The little pearls had brightened the flavour and the presentation of the martini.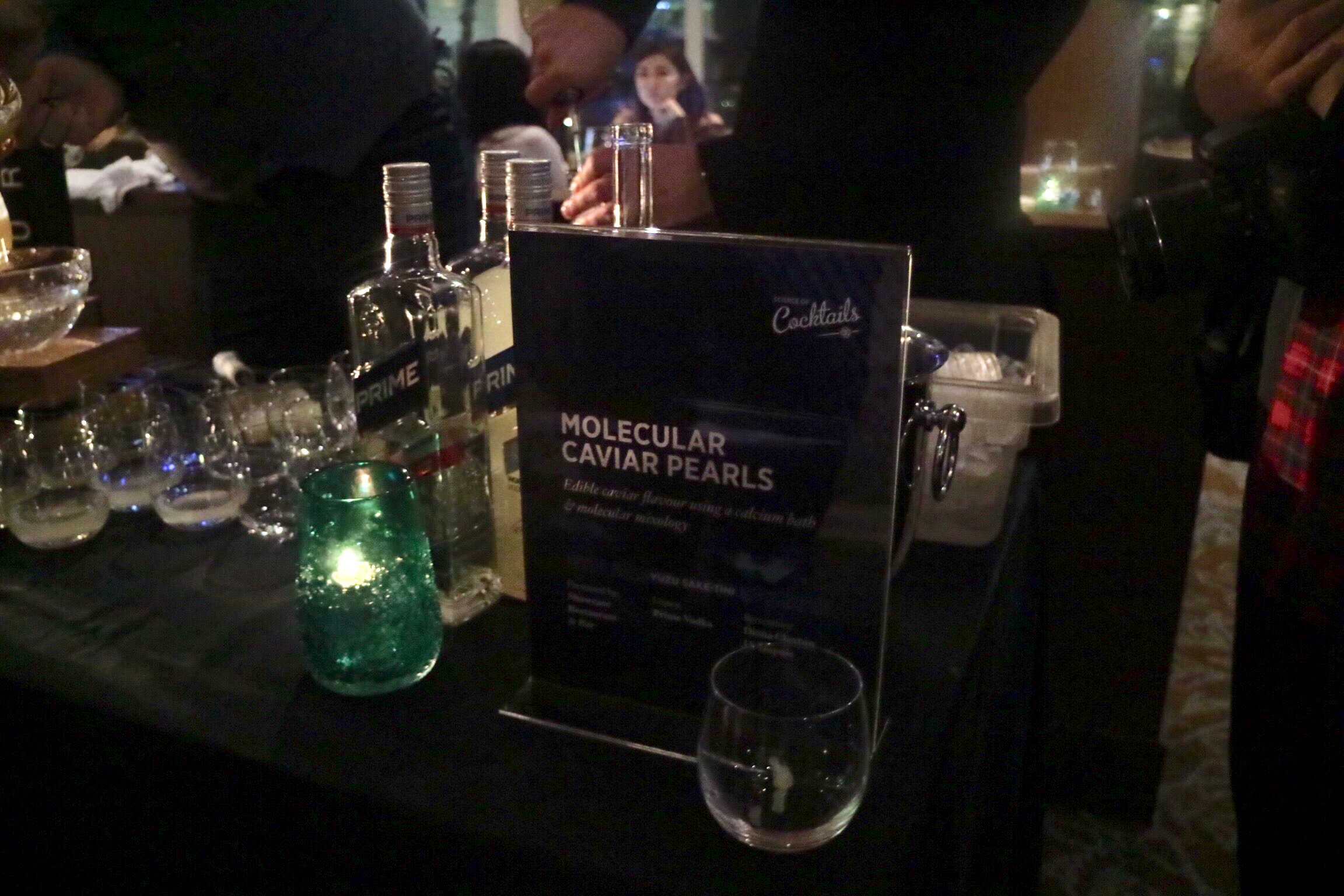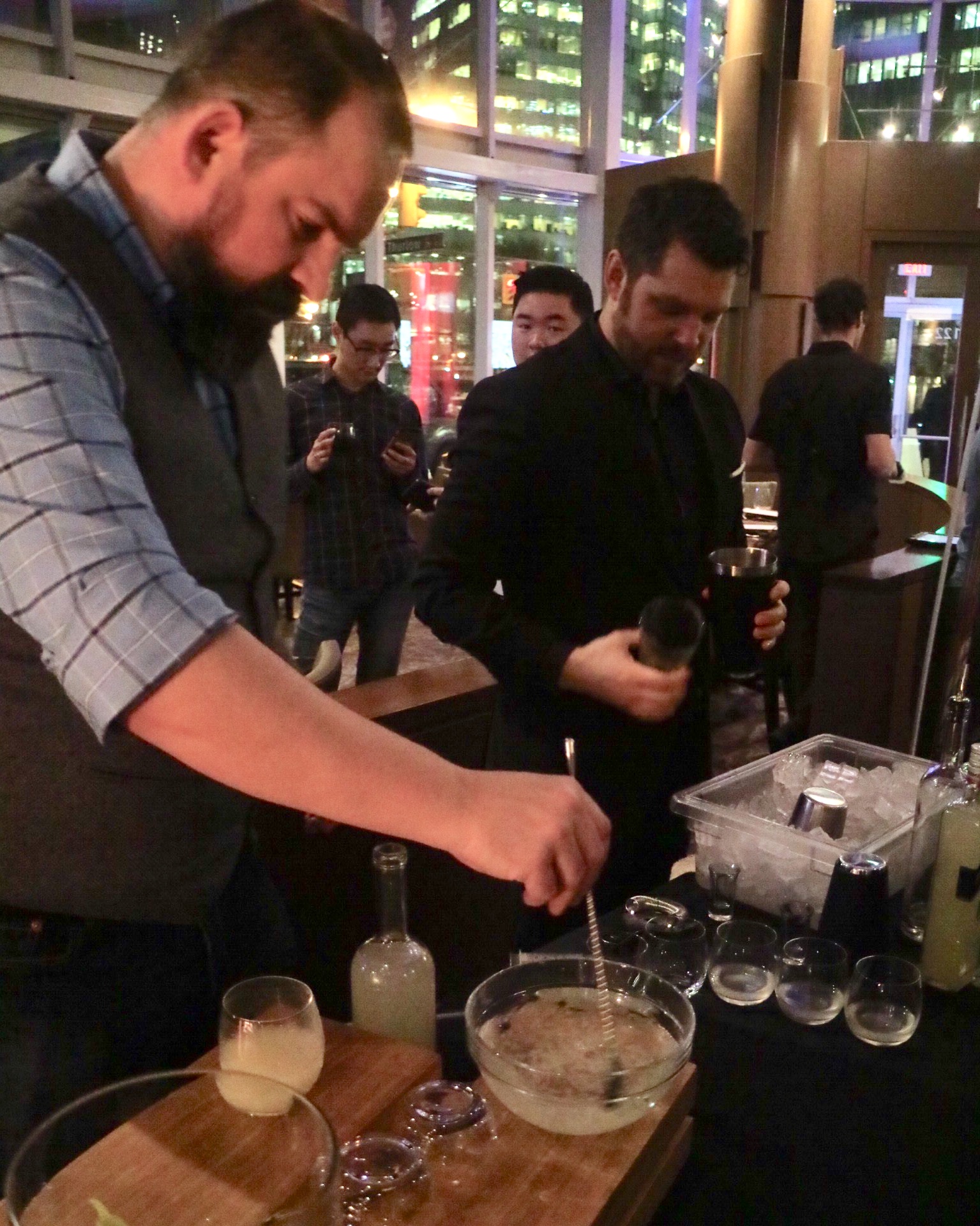 Soluble Ingredients Oils & Alcohol
Cocktail: Guatemala Colada | Liquor: Ron Zacapa
Bartender: Grant Sceney
Presented by Diageo
Here we were showed how to use fats/oils to make delicious tropical cocktails. I guess this is similar to the concept of Emulsion in the culinary world.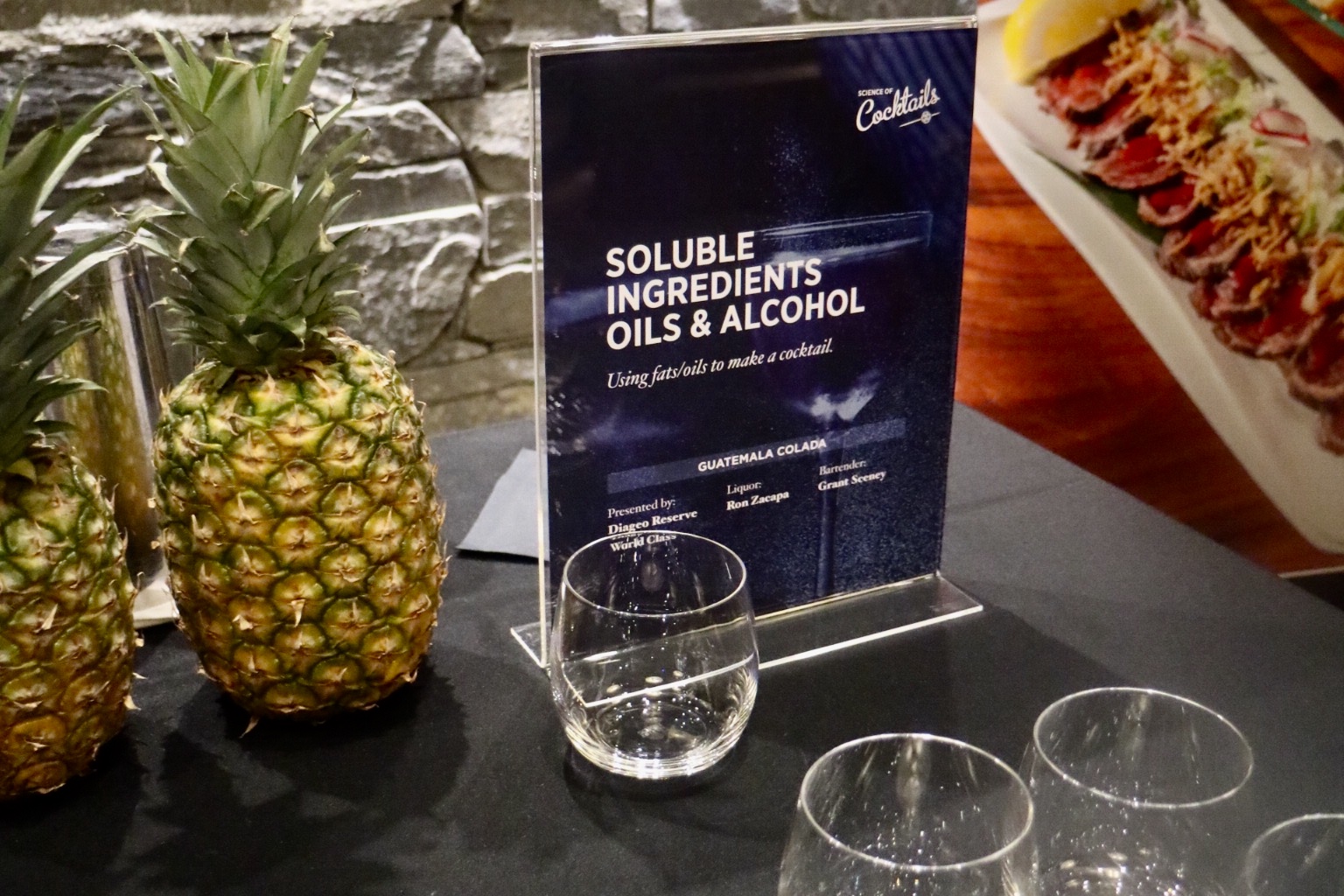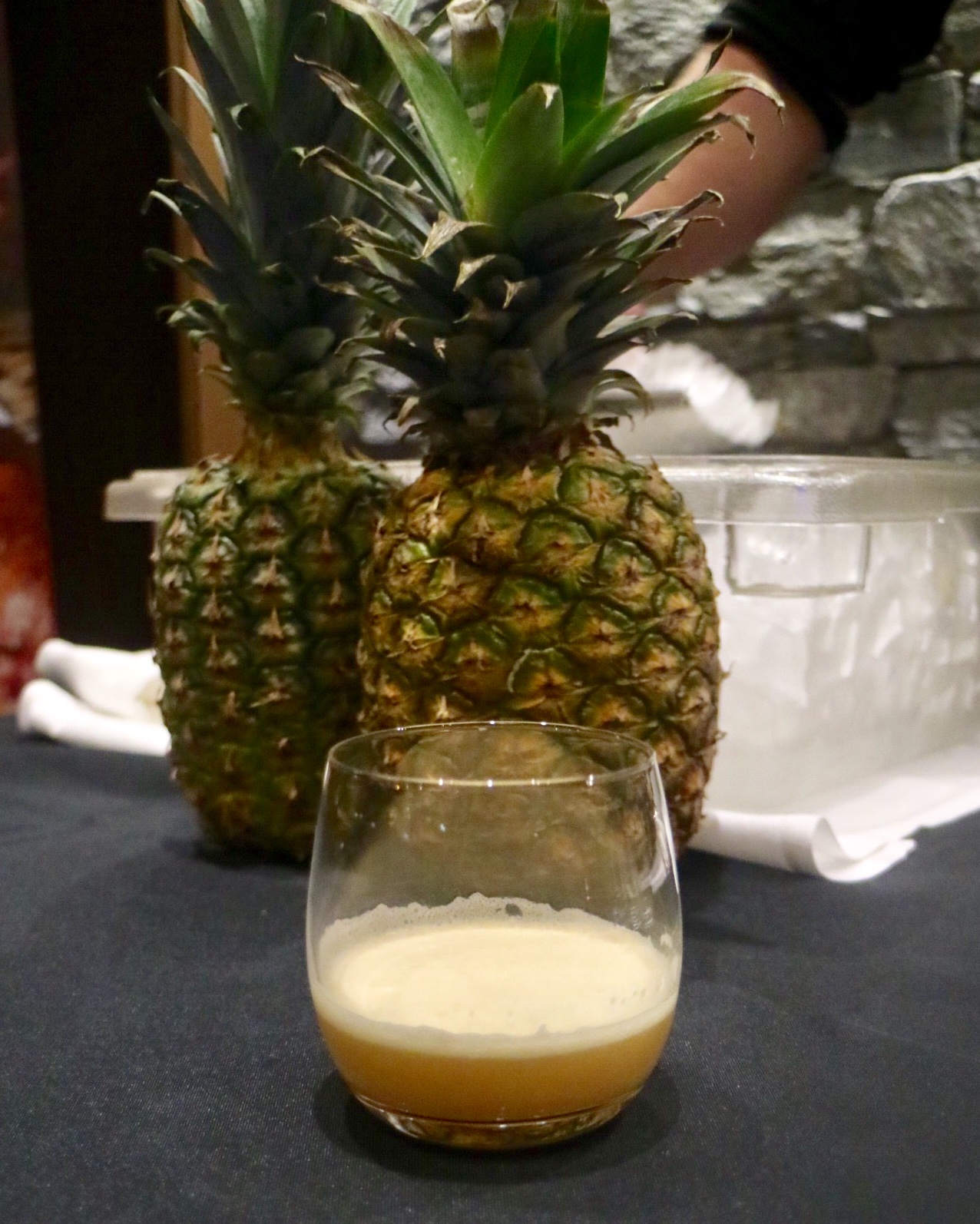 Food!
There are delectable bites from local chefs and restaurants at the preview events.
Pink Flower Roll

Sushi rice, asparagus, Albacore Tuna, fried egg, topped with beet juice dye, white radish & shiso leaves
Chef: Takayuki Sato
Presented by Hapa Izakaya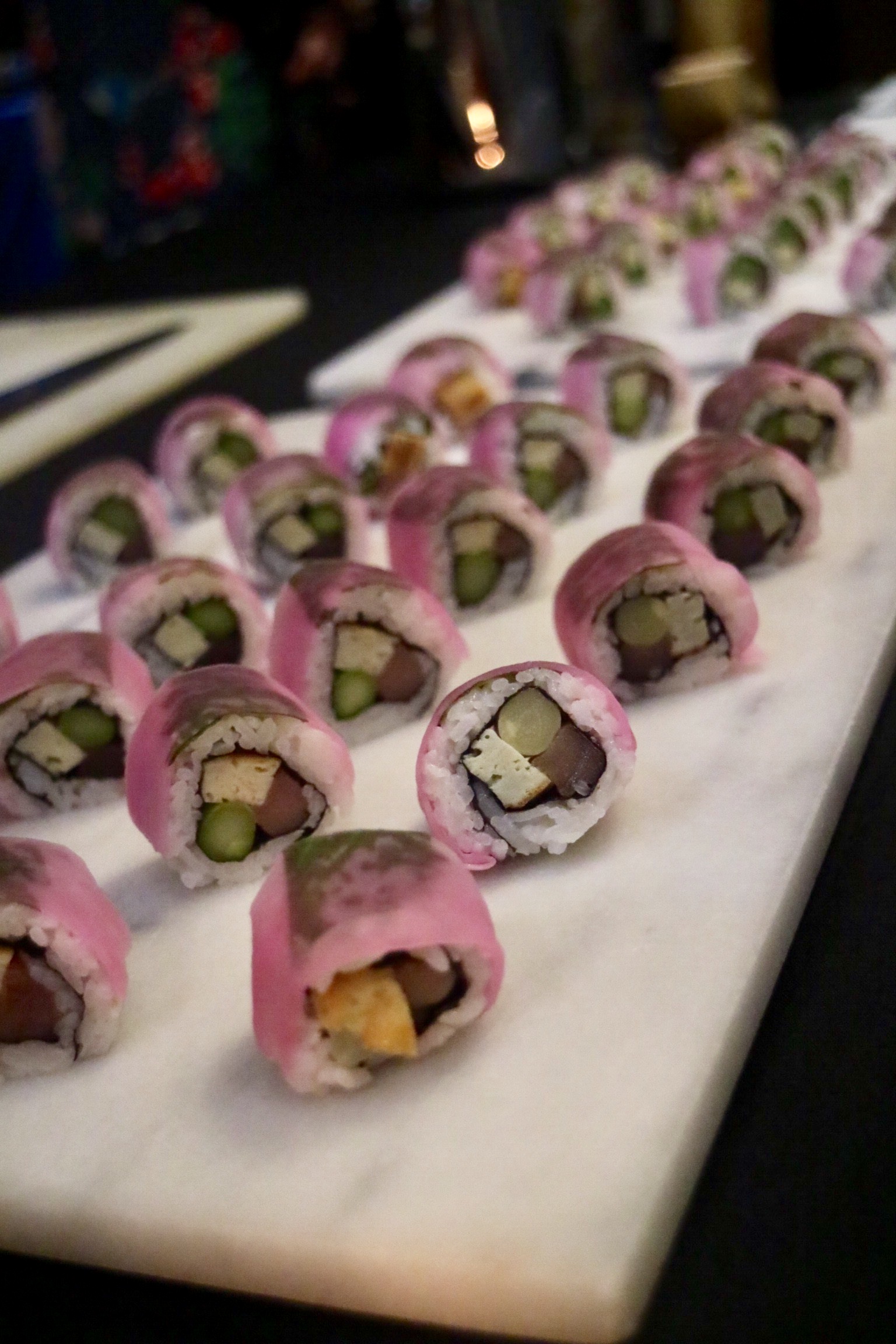 'Char Sui' Pork Rillettes
Char Sui BBQ flavoured pork rillettes, yuzu juice thickened with agar agar to appear like pearls or row

Miso and sesame emulsion, fried rice cracker, togarashi spice blend and wild sesame leaf (also known as perilla leaf) which is quick frozen and mulled with liquid nitrogen.
Chef: Jesse Hochhausen
Presented by Showcase Restaurant & Bar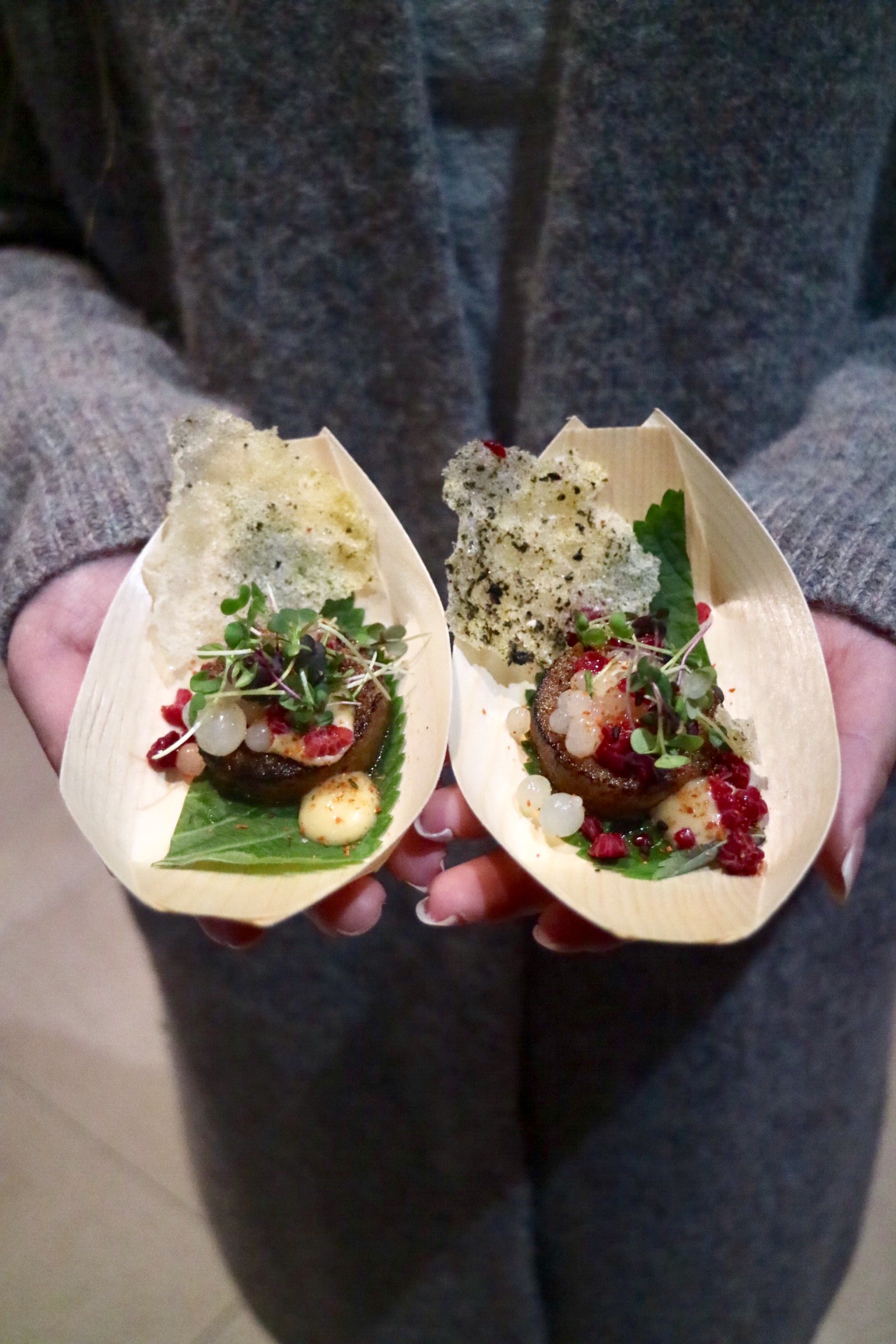 Chilled Jumbo Shrimp Cocktail
Chilled jumbo shrimp served with a martini cocktail sauce
Chef: Kyle Baker
Presented by The Keg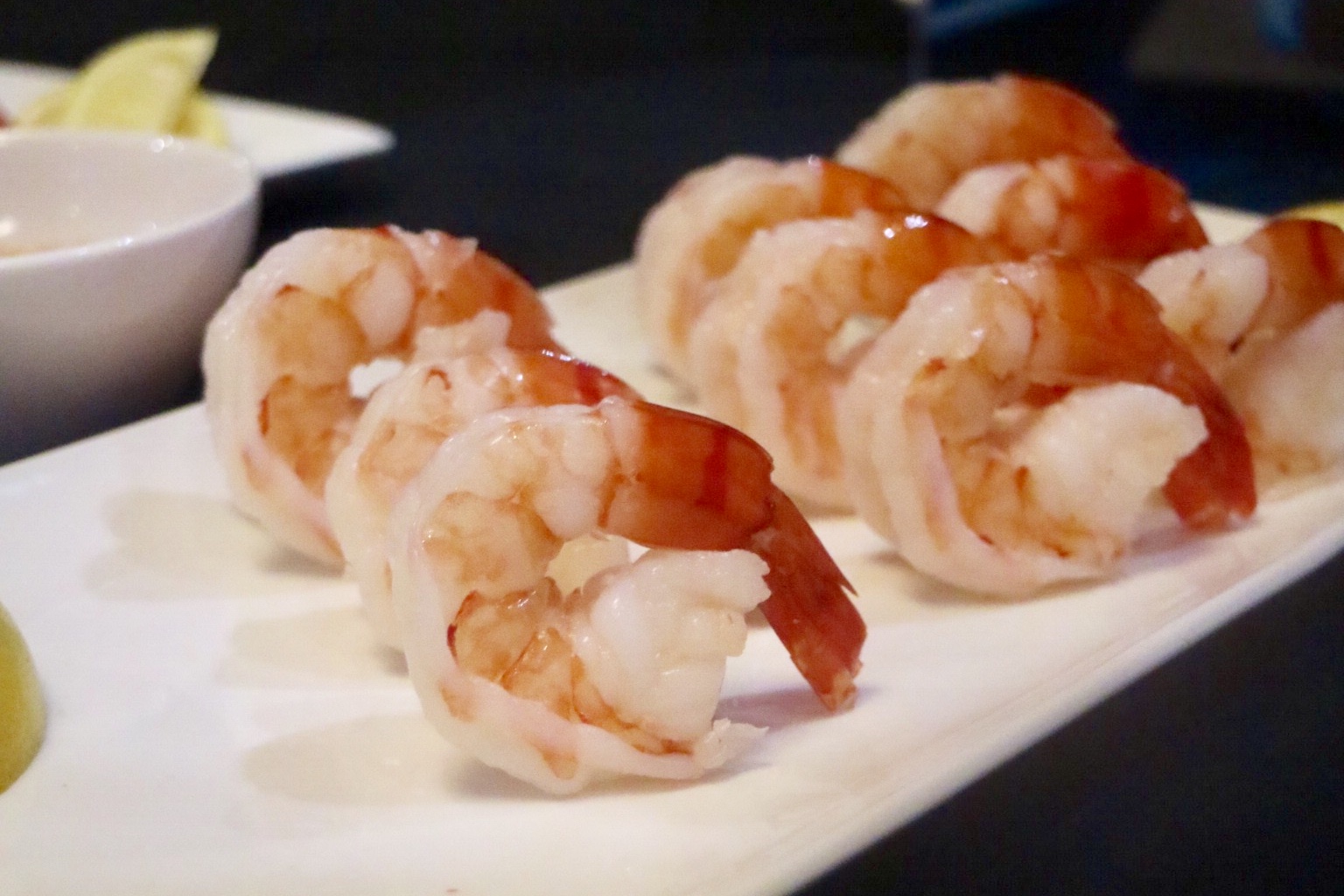 Science Program Stations
Tinkering 'Tinker-Bling' for making Bow tie and Necklace
I crafted myself a light up LED bow tie by creating my own custom circuit. It was fun!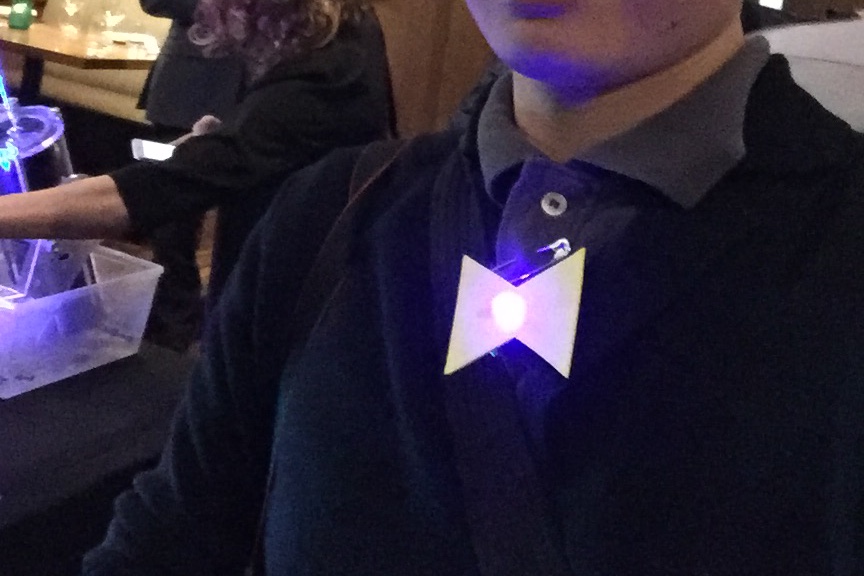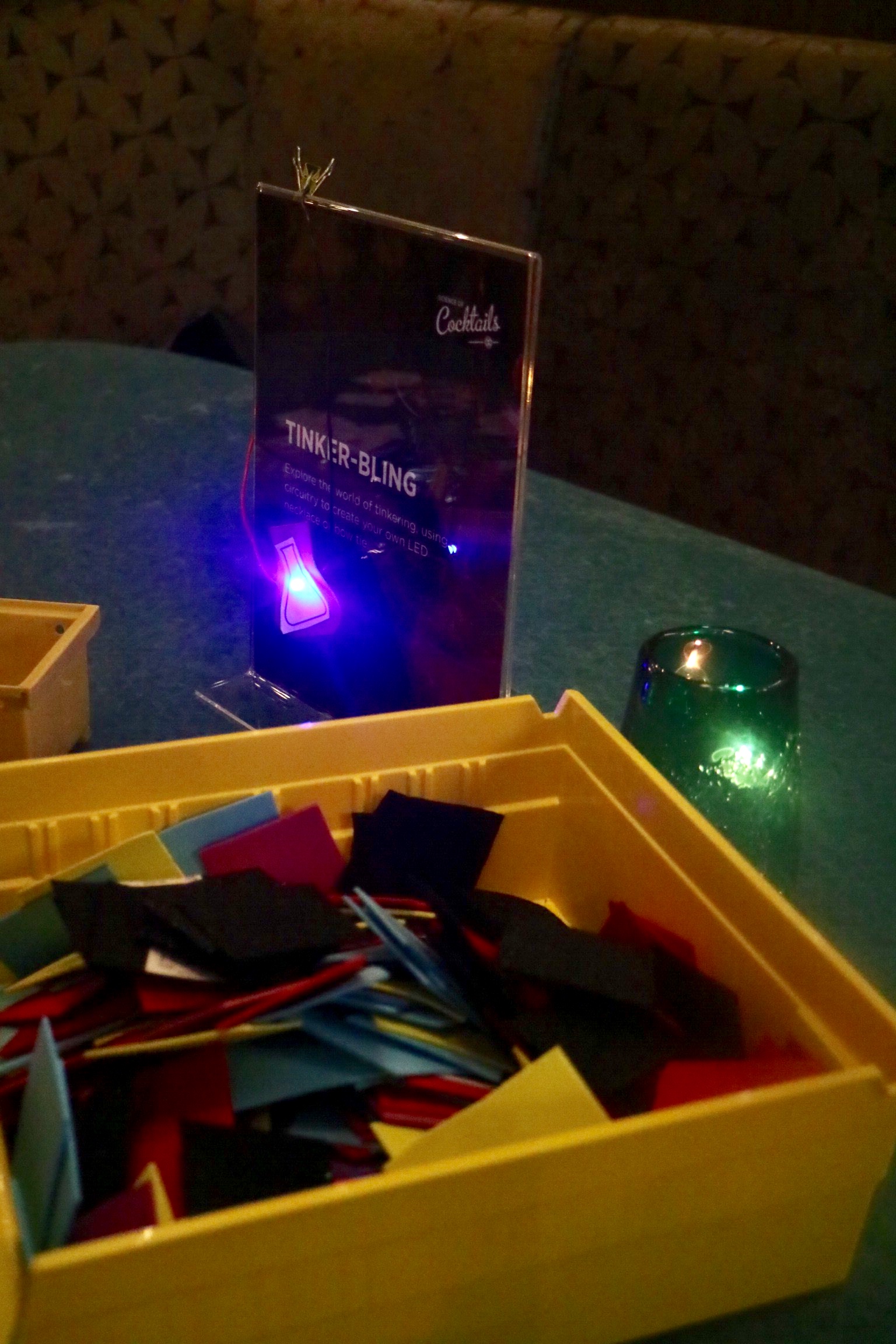 Ping Pong Cannon
This is quite the bomb of the event!  We witnessed the formidable force of air pressure as a tiny ping pong ball was accelerated to over 700km/hr, fast enough to puncture straight through an aluminum soda can!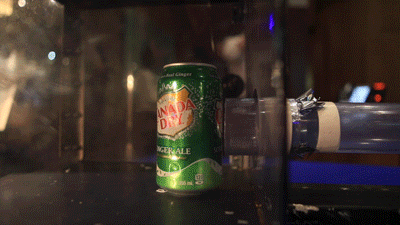 I'm so ready for February 8 and the Science of Cocktails 2018, one of the most exciting events in the city!