While my dinner experience at RauDZ was memorable, highlighted by locally sourced ingredients, classic preparation techniques and very solid service, it was not as mind blowing as I expected. They might have been acclaimed "Kelowna's Best Restaurant", but I truly hope that won't keep them from continue refining and renovating their dishes. If you are truly a passionate chef, you won't just settle for 'Kelowna's Best'. Well nobody calls The French Laundry 'Napa Valley's Best' and I can't imagine Thomas Keller would care about that title anyway.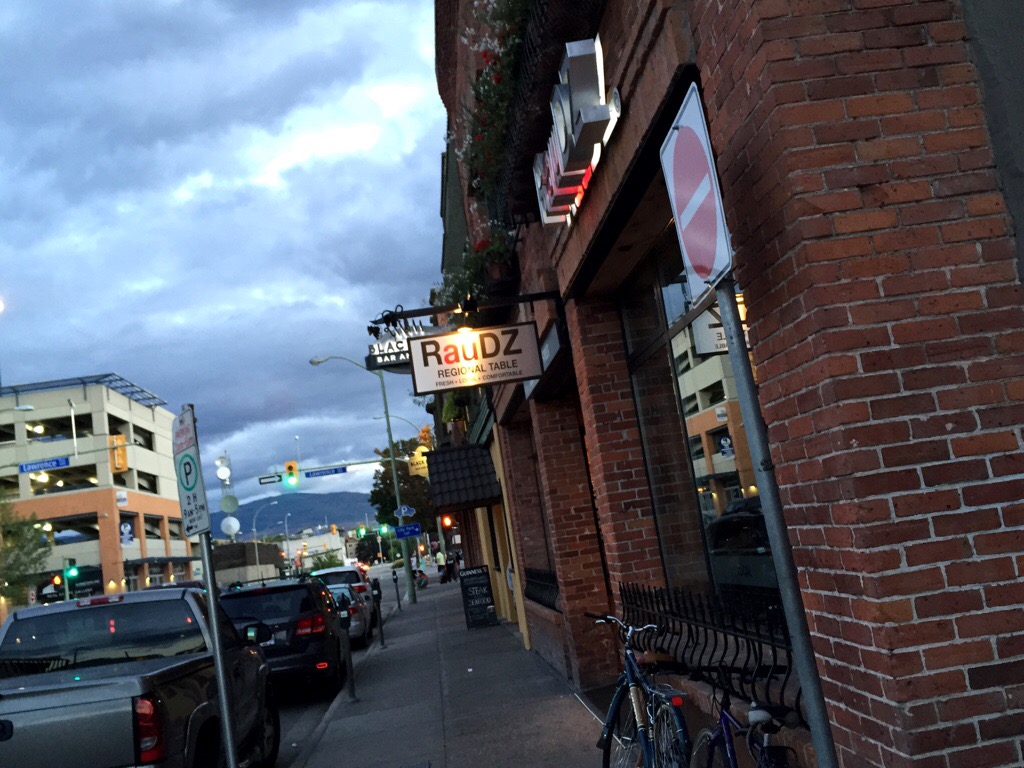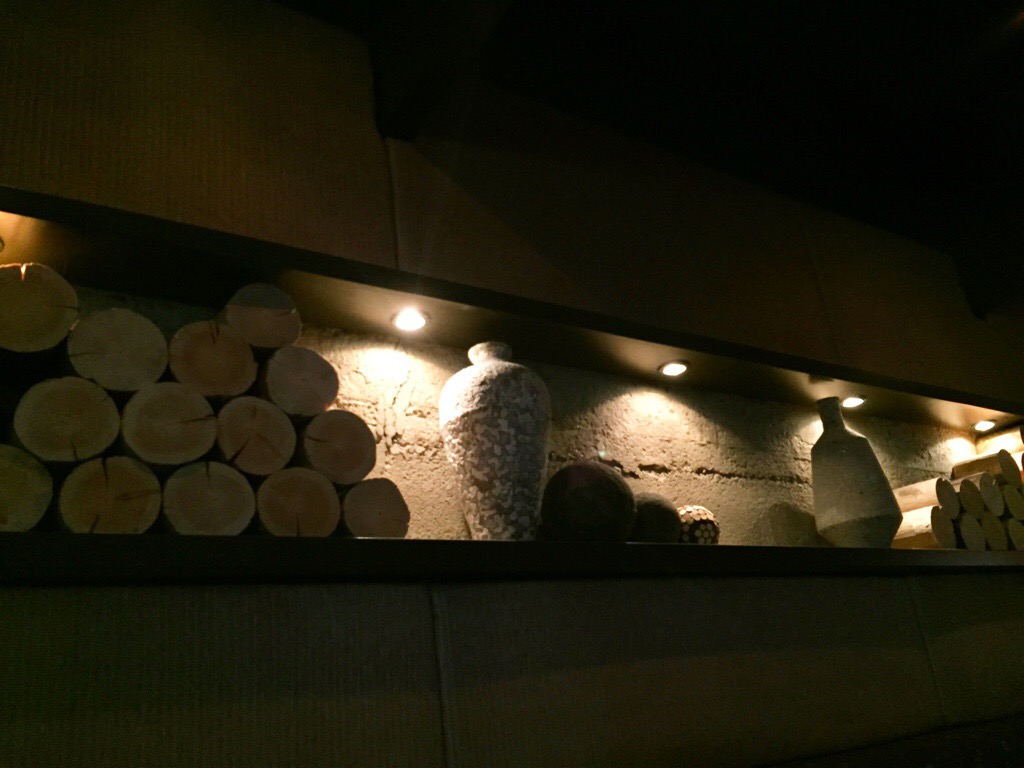 Our waiter was friendly and attentive, and seemed very proud of the restaurant's accomplishment. He patiently answered all our questions on the wine list and the food menu, and helped us pick out our wine for the evening. On a hot summer evening like this, I am always in the mood for a glass of dry white wine. Our waiter recommended the 2014 Viognier from Terrasvista Vineyards in Naramata ($30 for 500 ml), a great full body wine, although not as stiff as Chardonnay, with some wonderful floral notes to it, which would make a fantastic choice to pair with the lovely local fresh produce on various different plates that we would order.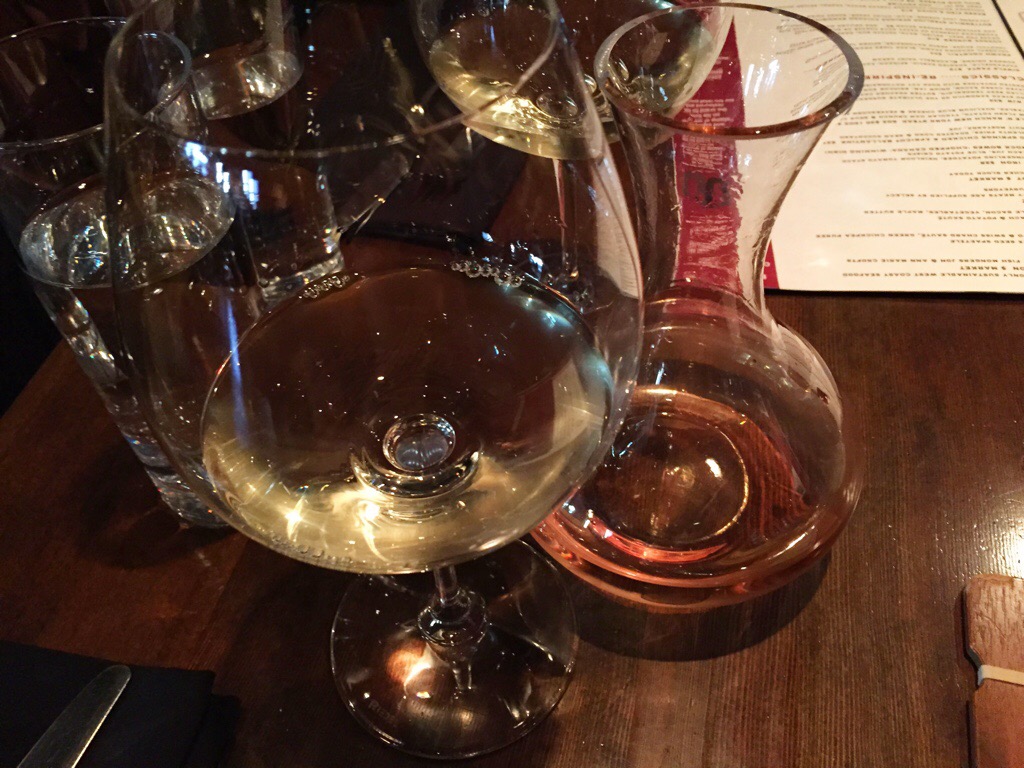 Venison Carpaccio ($16) was served how to order valium online with shaved apples, walnuts, mustard dressing and grilled baguette. Although the concept seemed lovely, visually I was distracted by the big awkward pile of sliced baguette in the middle, and large slices of apple looked a little clunky was well. The baguette would be perfect for something rich and creamy like fois gras but it was too hard and to much of a texture contrast for the soft paper-thin venison. Flavour wise, again the venison was so delicate that the taste was a bit lost in the presence of other strong flavours: the bitterness of watercress, the nuttiness of walnut and the acidity of the dressing. And I'm not sure about the big disks of sliced (as it says shaved on the menu) apples – are they the vessels for venison like the baguette, or are they supposed to be a condiment?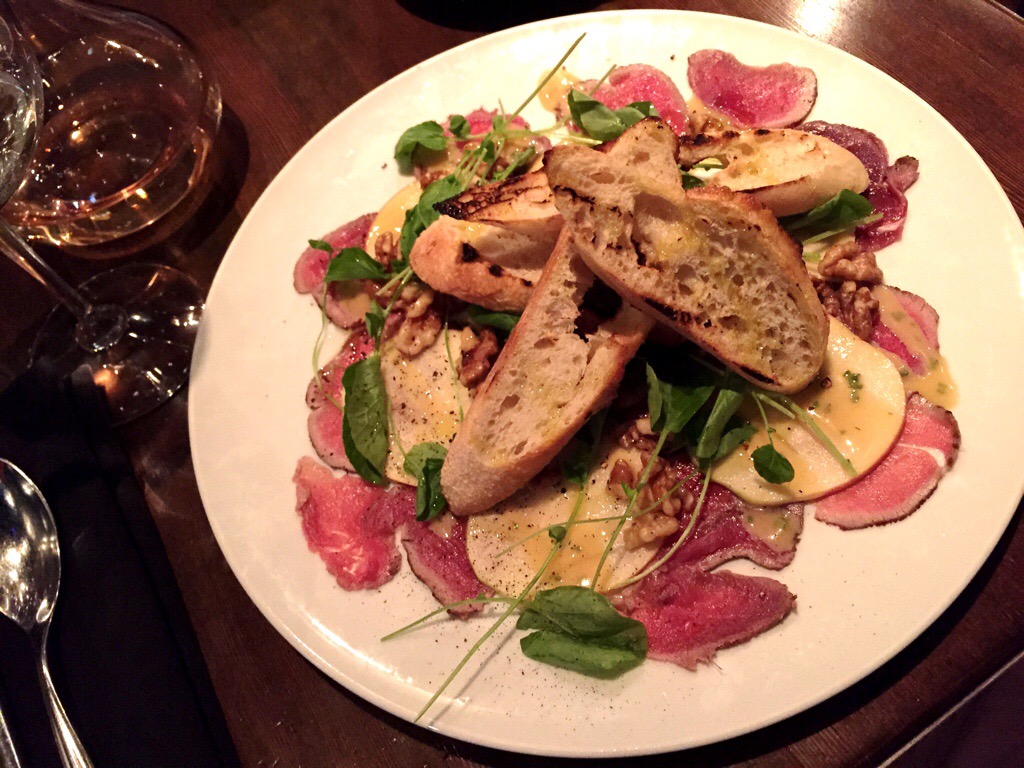 The fresh tomato tarragon broth in Mussels and Clams ($16) was terrific, and they nailed the timing of cooking those mussels and clams. But unfortunately there was just one mussel that did not taste the freshest. My friend however did not have the same experience. Thanks to the extra baguette left from the Venison Carpaccio dish, he finished every single drop of the broth.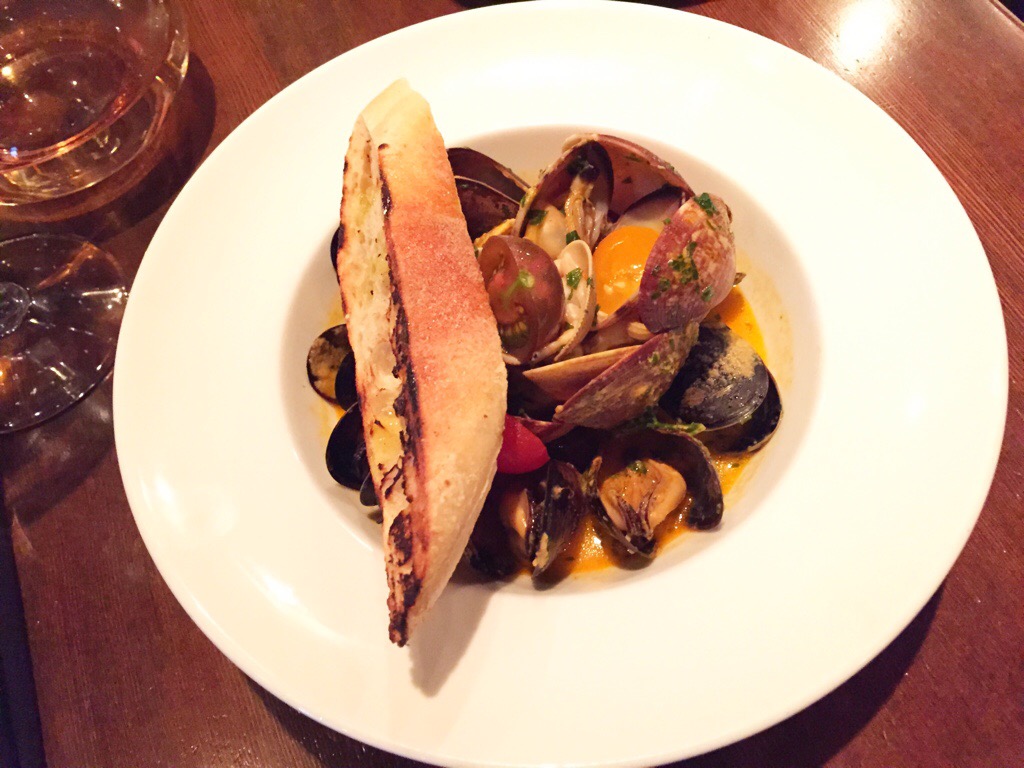 One of our main dishes was Ling Cod (), served with smoked octopus, flax seed Spaetzle, cauliflower, tomato and sweet chard saute. The fish was cooked nicely, but in one unpleasant bite I could taste a few large salt crystals on the fish. What's with all those little things sneaking on me all night? Is it just me or could the quality control in the kitchen be a little tighter? Nevertheless everything else on the plate tasted fresh and delicious, and I particularly enjoyed the smoked octopus. The plating could be a little cleaner however – there was a little too much of green garnish (pea tips or sun flower sprouts?) covering the fish, making the dish look a bit too busy visually.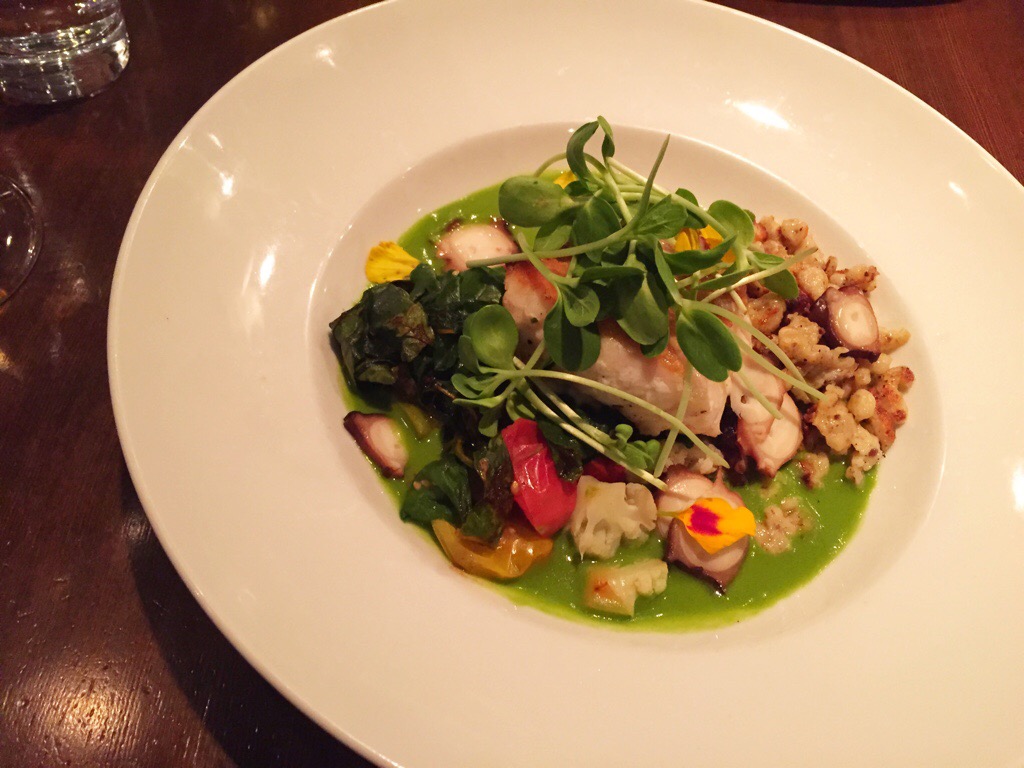 The New York Steak ($30) was the most successful dish of the evening. From flavours and texture to presentation, they delivered a sexy version of this meat-and-potato classic. The steak was succulent and well complemented by the lusciousness of blue cheese and the kick from the peppercorn sauce. The vegetables were beautifully cooked and I enjoyed them just as much as the steak.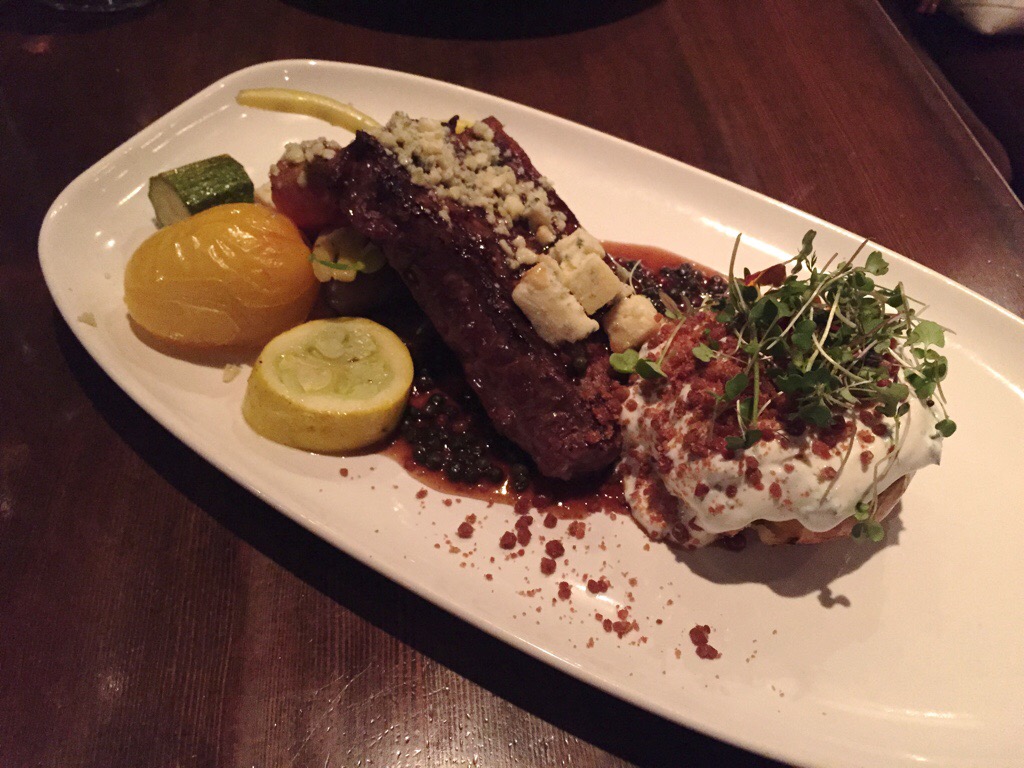 It was very hard not to like the house-made Blackberry and Balsamic Ice Cream ($5). While some great refreshing flavours tingling on my tongue, and a couple blackberry seeds popping in my mouth, making it a fun and playful surprise.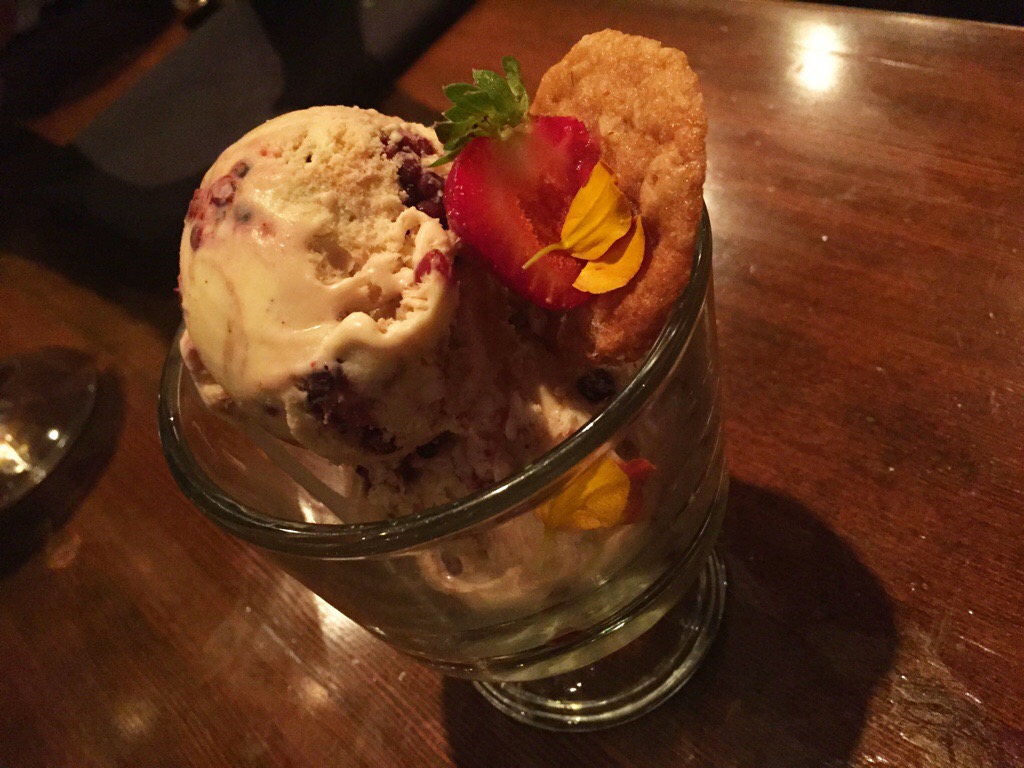 Lavender Ginger Cheesecake with poached cherries and a shortbread cookie ($5) was another small jar of sweet goodness. Ginger, lavender, and cherries, are all very smart ideas for toning down the richness of cheesecake and making it more delicate.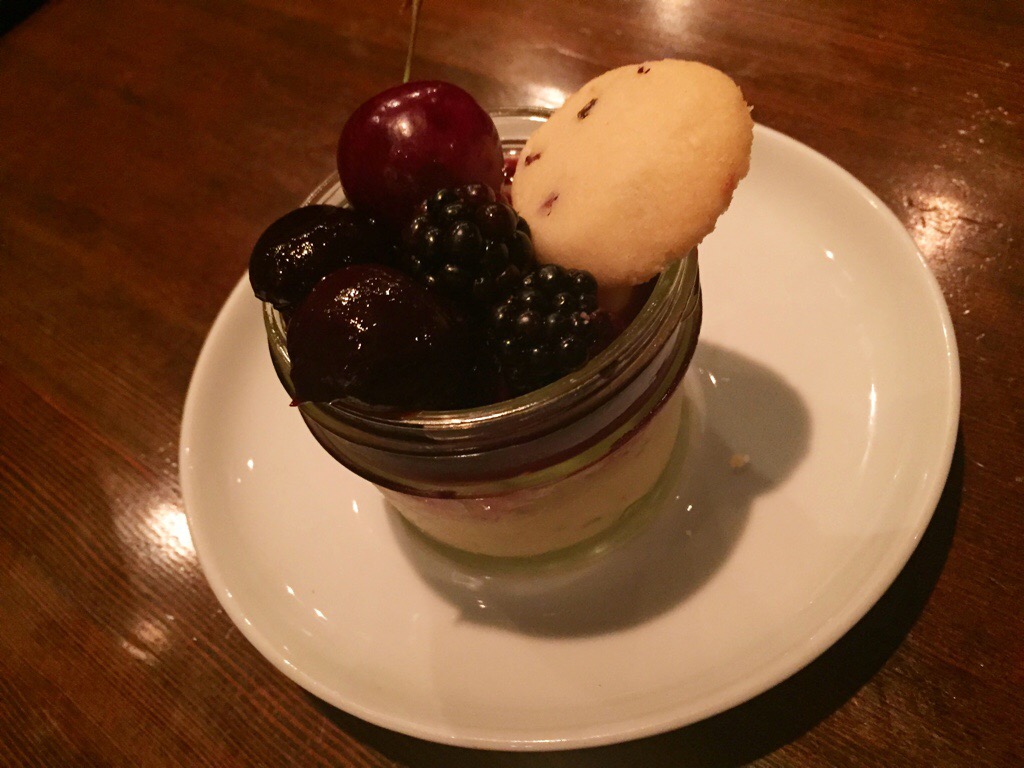 I also want to mention a small incident about our waiter. He definitely did a great job serving us. But there was a very small issue, which could be a bigger problem for some customers. My friend and I noticed that the waiter might have just returned from a short break and he smelled of cigarette, which my friend found slightly irritating. I think servers should be really careful about that especially when they work in such a fine restaurant.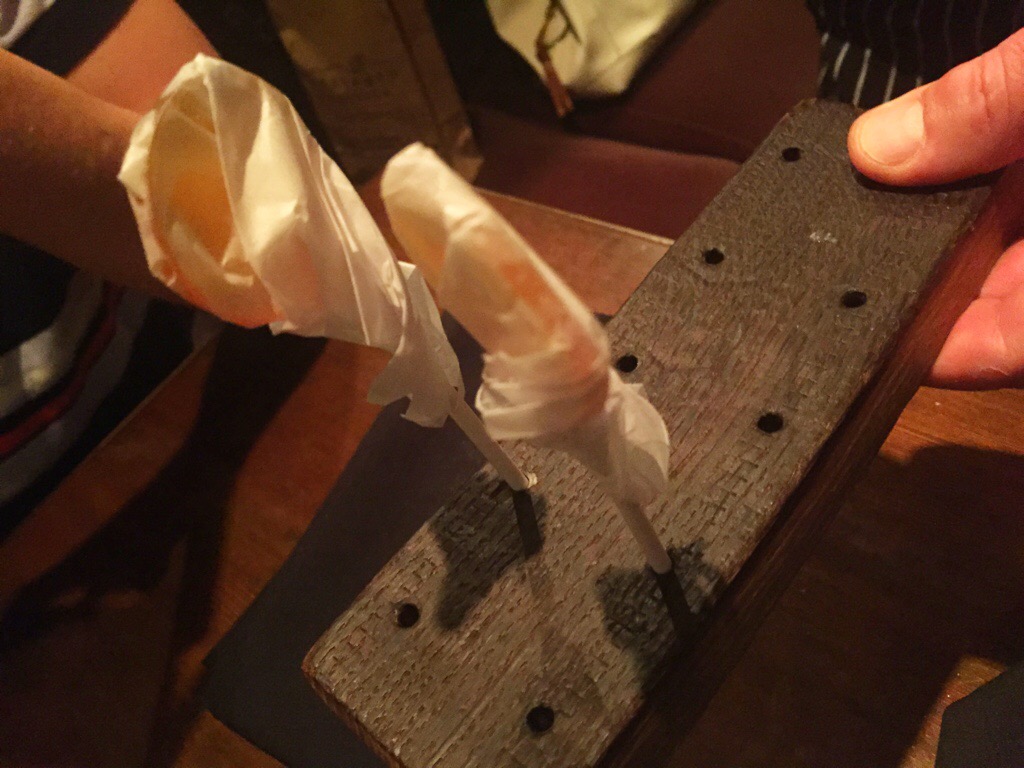 Despite the few small issues throughout the evening, I had a great time at RauDZ. And I can see why the restaurant has been successful based on their impressive quality of ingredients and incredible value of fine dining experience. Naturally I couldn't help comparing their dishes to the top farm-to-table restaurants in Vancouver, and I just hope RauDZ would respond to their coastal competitors in this great movement, bringing us dishes that are more creative and original.
Website:
Map and other reviews: