On the Eastern side of the continent, David Chang have conquered NYC with his MOMOFUKU empire and expanded it all the way up north in Toronto; meanwhile on the West Coast of Canada, Seigo Nakamura's Gyoza Ramen Bar is getting even more spotlights than its wildly successful sisters Miku and Minami. Can Ramen Izakaya Okawari be the answer to those juggernauts of modern Japanese noodle bars in the city of Richmond, the Canadian foodie utopia for Asian Cuisine?
[Emergency Brake Sound Effects insert here…]
No, not exactly. In fact, this place became the worst nightmare in my whole life of sashimi experience.
Wait, did I say sashimi? Maybe I should stop being such a bitter sounding sarcastic bitch, and admit this was my own mistake? The place is called Ramen Izakaya Okawari, and why the hell did I not order a bowl of ramen or some tapas plates on their izakaya menu?
But how could I resist not to order sashimi here?
Reason 1: They have almost 30 menu items on sashimi. They even offer serving a whole fish for Aji for god's sake. How could I not be convinced that they totally own it on sashimi?
Reason 2: If the sashimi menu is not convincing enough, in their sushi-ya category, they have 25 types of nigiri, 25 types of basic sushi rolls and 25 types of free style sushi rolls. It is a whopping 125-item menu for sushi – how could I not be convinced that I have arrived at the heaven for sushi and raw fish lovers?
Reason 3: It was less than an hour before our show time at movie theatre – how could I not try to order something DELUXE AND QUICK to impress my movie date?
I where to buy diazepam 5mg could hear the yellow alert when our Rainbow Roll arrived. I did not see the beautiful spectrum rolled out by salmon, tuna, unagi, ebi, and avocado, and the rainbow was clouded by way too much red masago (fish roe), looking more like a dirty caterpillar just got out of a pile of mud. It was unappetizing to look at. Once I ate a piece, my suspicion on the quality of the fish here worsened.
The 20-dollar plate of sashimi arrived a few minutes later. The red alert went off like there was no tomorrow. The poor knife works showed – some slices were not even completely severed. And the most alarming thing was the color of the 3 pieces of hamachi (yellow tail) – it was brown-ish like dry blood instead of the gleaming beautiful pink-hued color expected. Oh boy was I courageous to put it in my mouth… And I instantly spit it out. It was clearly still not completely defrosted and had a foul and slightly rotten taste.
As I told the poor waitress about the sashimi, she clearly did not know how to react. She told me she would check with the kitchen. Without having to pay for the sashimi, we fled in haste. Once we were at the theatre, I wasted no time trying to stuff my mouth with super sized popcorn and soda, so that I could get rid of foul taste in my mouth. But I knew I would be scarred for life for this by far the most terrible sushi and sashimi experience in my life.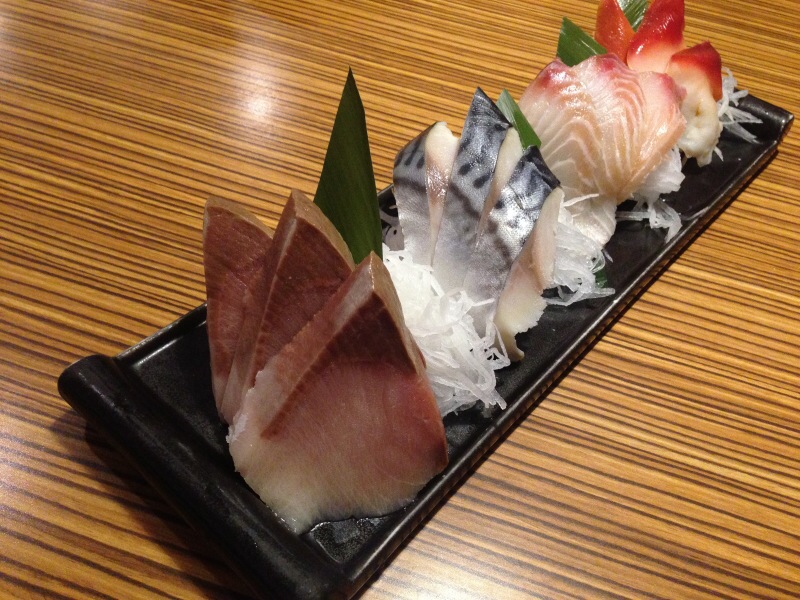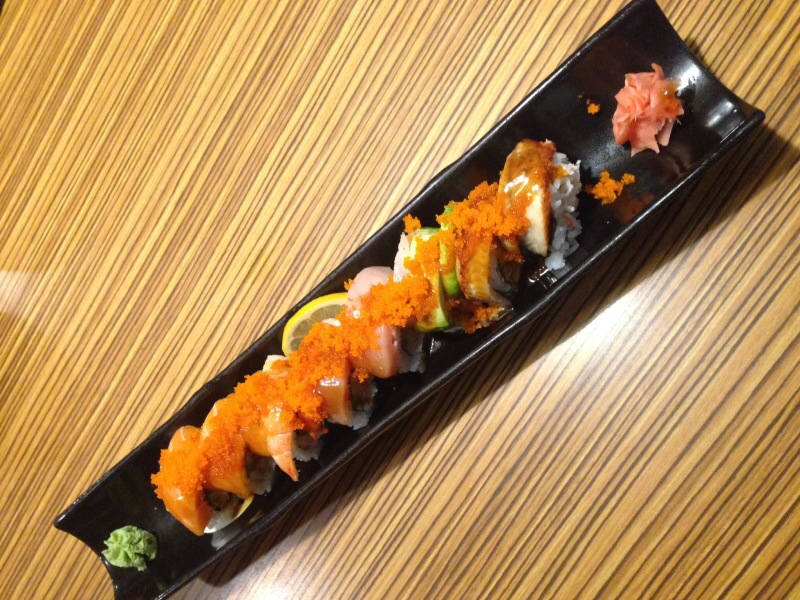 Official website:
http://www.izakaya-okawari.com

Map and other reviews: