When we arrived at Sweet Spot Bakery in Steveston Village, it was just past noon. As we were stunned by how amazing everything looked in the store, we also realized we probably should have a savoury meal before our big big sweet indulgence. Instead of going to one of the usual waterfront eateries, I chose Cimona Cafe that was a little further away from the pier.
We probably had the best table inside the restaurant. Sitting right by the window, we saw the sea and the sky blended into one grey infinity, and trees and rocks cloaked in a mysteriously beautiful fog, scattering along the seashore. The experience reminded my visit to Eureka, down south on the California coast, or Edinburgh, Scotland but much less windy.
The dining room was warm, cozy, and tastefully decorated with marble, wood, and old time charm. I feel like I was at a boutique B&B for a countryside getaway.
The food was not super refined – omelette slightly overcooked, breakfast sausage a little greasy, and poached eggs not completely strained; but the whole meal was hearty and comforting, and I found the potatoes pretty tasty.
I would definitely bring other guests back here, as it would add a bit more to the authentic charming experience in visiting the historic Steveston Village.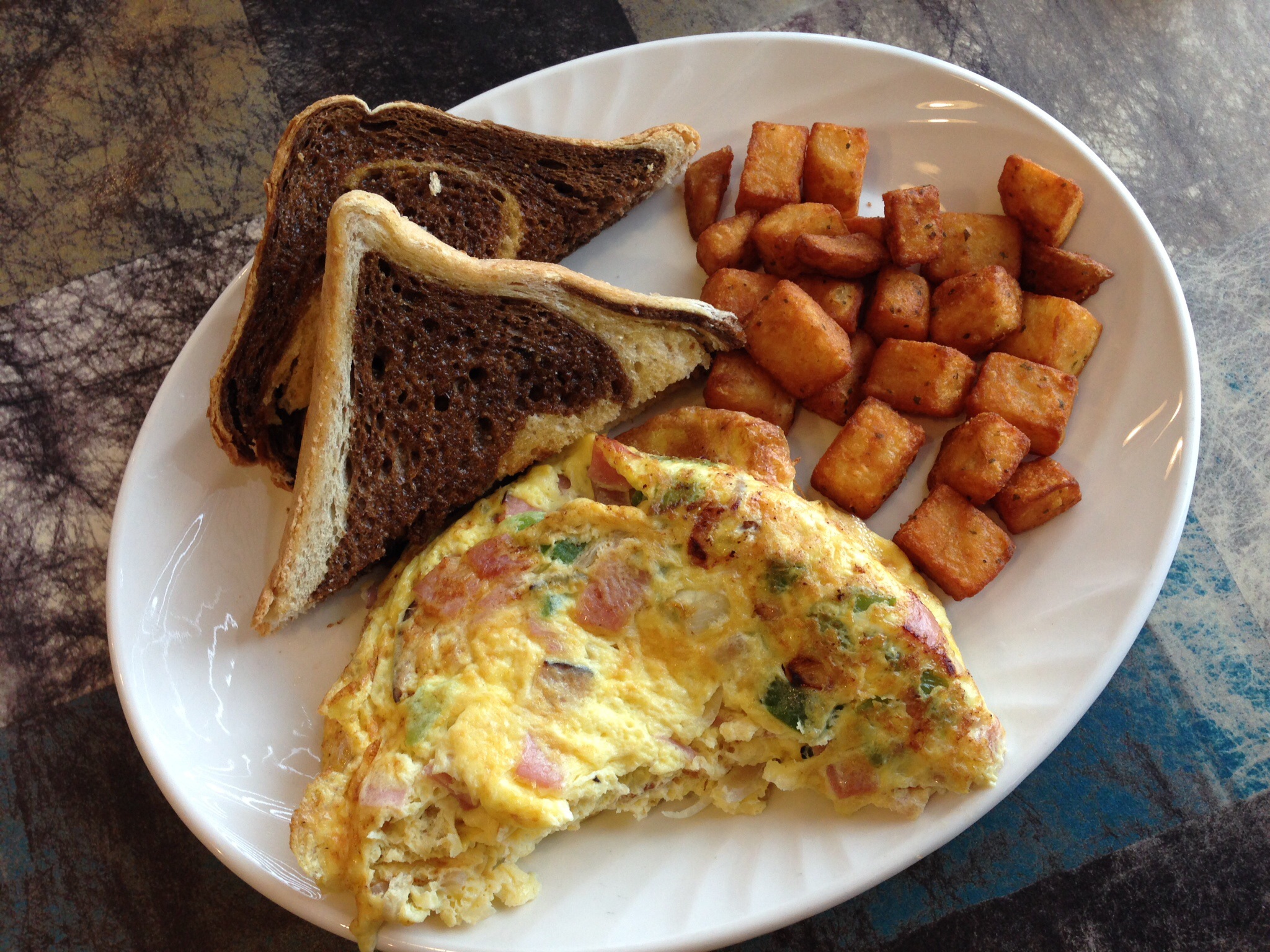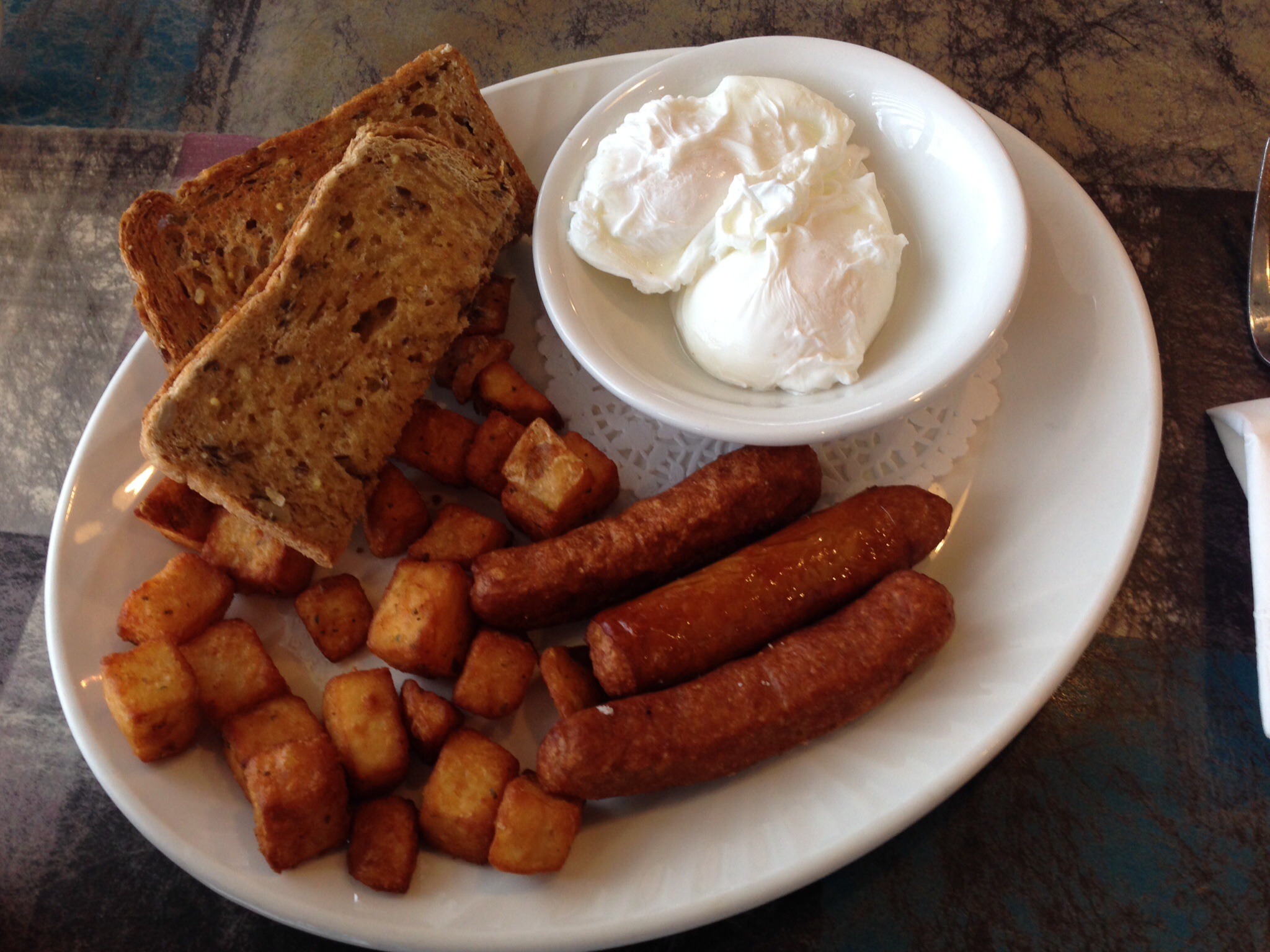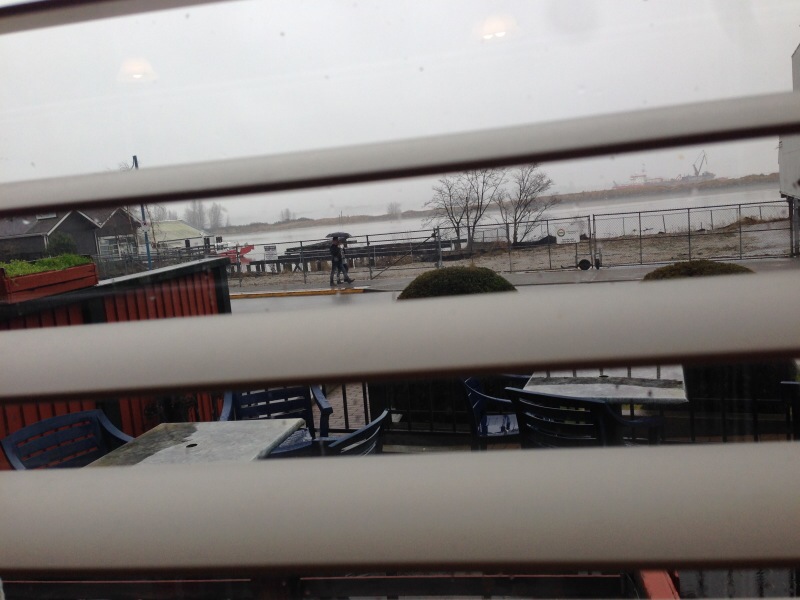 Official website:
http://www.cimona.com/

Map and other reviews: