I generally like eating on a sunny patio. The warmth and the good company with a cold alcoholic beverage always make it super fun to sit outside. And for a foodie who enjoys food porn and taking photos of food, the patio seating is always better with having natural lights for the photos.
But on Raisu's patio, it gets a little tricky.  First of all, the seats are arranged facing either east or west – so when you sit there in the evening, the sun is either right in your face or right behind you. And I DO NOT like the sun right in my face. Secondly, with the surroundings and the partial patio walls, the patio is not completely open with partially obstructed views, which means the sunlight gets obstructed on the table too. and the photos of the food on the table all look a little strange with the awkward lighting. But those things aside,  my dinner experience at Raisu was an enjoyable one.
I was in some fun company of entertaining individuals like Food Wench, Raymond from Raymond's Sushi Adventure and my buddy Ang.  And the first fun subject right after we arrived and got seated was,  Patio!  It turned out that this was Raymond's first patio dining experience EVER!  But I felt a little sympathetic, for someone who goes out eating a lot of sushi, a warm sunny patio is not exactly the best spot to consume chilled raw fish on rice.
Food Wench and I quickly jumped on the Sake Flight ($16) not just because sake is such an important integral part for the izakaya experience but also we just like to drink! The flight consists a selection of premium sake, with each costs over $100 for a bottle, The Kubota Manju, being the most expensive one among the group at $260 per bottle at the restaurant, definitely deserved to be first one on the list, and it hit and pleased my palate with the full-bodied and complex taste. My second favourite was the Masumi Black Label,  which boasted an incredible aroma.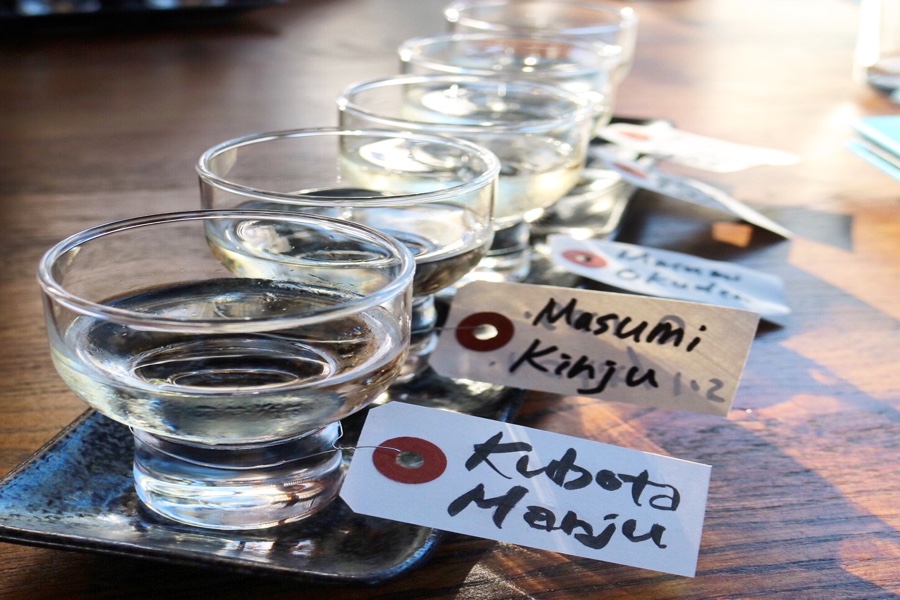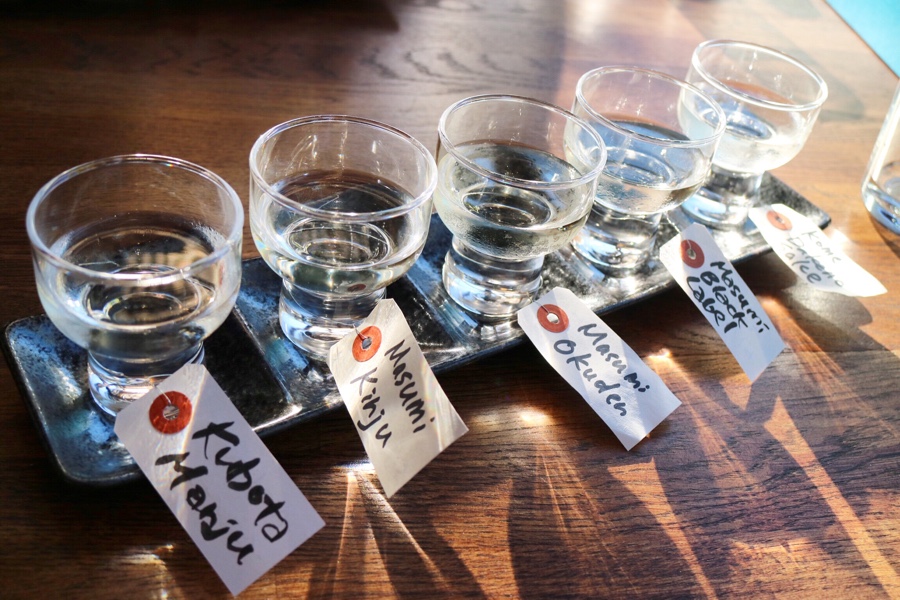 And soon we were greeted with the star dish of Raisu, the Ocean's Offerings ($22), that everyone has been raving about on Instagram and other social media. Consisting of 12 pieces of  pressed seafood sushi in a wooden box, which are lightly cured with salt and vinegar,  the dish is one of the most aesthetically pleasing dishes I have ever seen. I know Raymond would love to have this whole box to himself. But we only had secured 2 servings of this as they only offer 10 of them at each lunch or dinner service. So What do we have here? Clockwise from the top-left, Hamachi, Saba, Salmon/Ikura, Tai, Tamago, Unagi, Hotategai, Amaebi, Ebi, Sayori, Snow Crab and Tuna tataki. Before digging into the sushi, I quite liked the miso soup, loaded with tofu, mushroom and green onion, very rustic and comforting. Maybe because I tried to split all the sushi pieces into half and share them with Ang, the tasting experience could have been better if a whole piece was eaten. Even as a whole piece, the sushi rice was very loose and it was hard to be picked up by either chopsticks or hands. The seafood was fresh and tasty, but I found the rice slightly undercooked and had this raw-starchy texture in my mouth.  However, Food Wench and Raymond didn't seem to have the same problem buy levitra online with their sushi.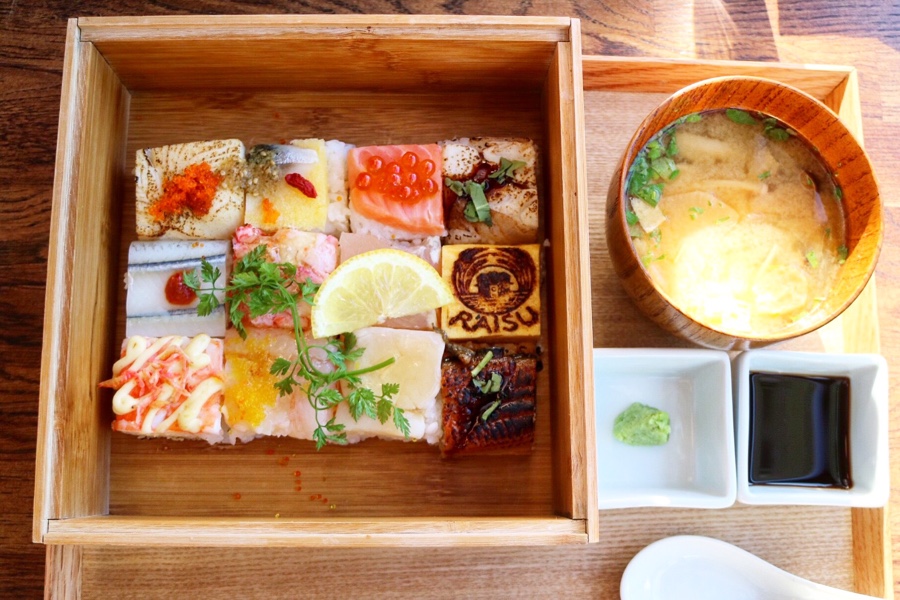 It is hard to skip the favourite Izakaya dishes such as the Ebimayo ($12) and the Chicken Karaage ($10). Although both seasoned adequately and tasty, I did not find them spectacular compared to the versions from other restaurants.  While the fried chicken's exterior was less crispy than desired, the Ebimayo was more successful on the crunchy exterior but the mayo sauce was lacking of memorable flavours.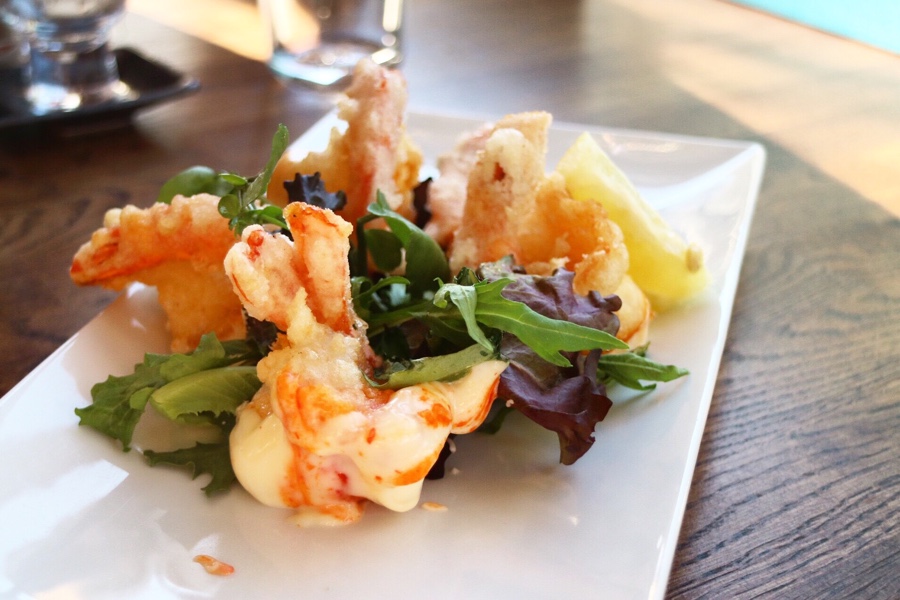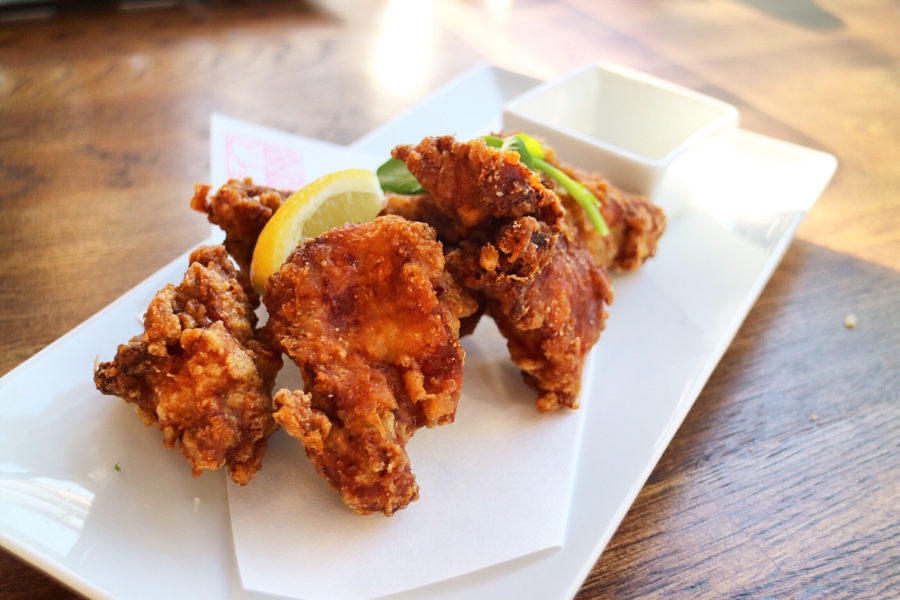 So I guess we could not get away without ordering a rice dish since the restaurant is called Raisu, which literally means 'rice' in Japanese.  The Sizzling Stone Beef Steak Hitsumabushi ($20) is supposed to be fun and interactive, as the dashi broth could be added to rice bowl to make the dish to be consume in a 2nd way.  But I think it came at the time when we were still busy dealing with other dishes. So we totally missed the whole process of eating from the dish properly.   But the beef was kind of bland, although tenderloin is desirable by a lot of people for its soft texture, I often find it the least flavourful type of cut of steak.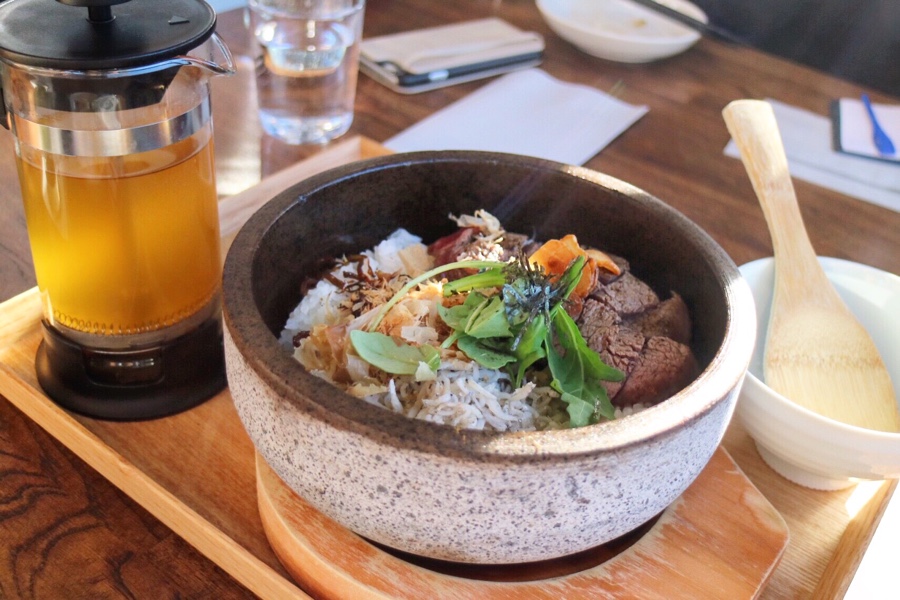 I almost wanted to object when Food Wench suggested ordering a Udon dish, since we already ordered the beef rice bowl and  I thought one filler dish is good enough for us. But I know she could eat a lot so maybe I shouldn't be concerned.  When the Jumbo Seafood Kaki-Age Udon ($16) arrived in that gigantic ceramic bowl, I knew we were in for  a challenge. However, it turned out to be my favourite dish of the evening. The udon broth was light but super flavourful with an umami quality to it. The udon noodles were perfectly cooked although some might like it a little more al dente. And this is also a dish that requires immediate attention, as the crispy kale, seafood tempura and kaki-age soak up the moisture rather quickly.  In order to enjoy this dish with different texture and flavour contrast, it needs to be consumed quickly as well.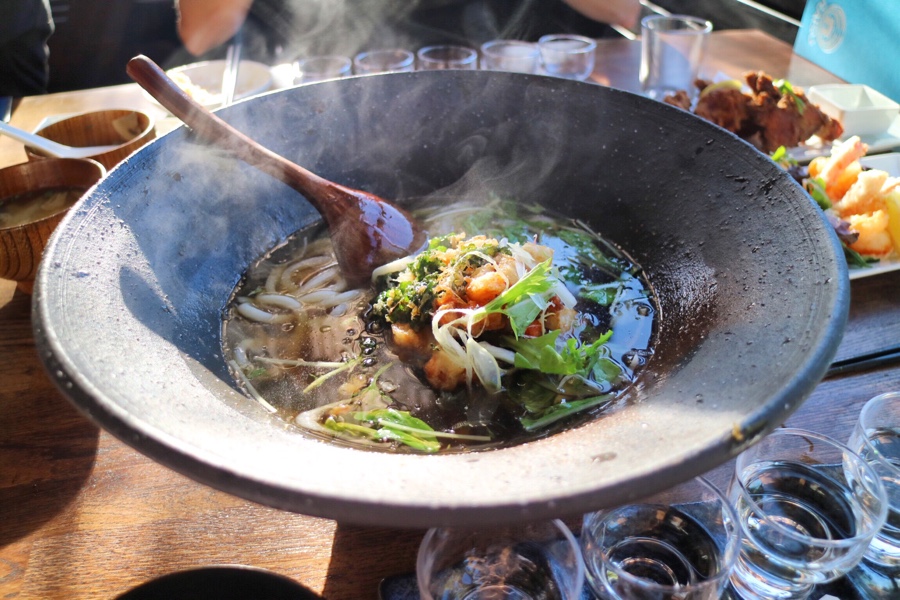 Last, as I insisted on getting the other popular dish, the Deluxe Seafood Bowl ($32), it was not as good as I had hoped.  Although freshly prepared, Uni was missing in the bowl,  and I found the rest of the seafood sashimi rather ordinary. I would probably  pay $25 at most for a chirashizushi dish like this one. And I noticed that this dish was nicely presented but definitely not was good as some of the renditions that my buddies showed on their posts. Maybe because it was a Monday and we really should have followed Anthony Bourdain's advice about having sushi on Mondays?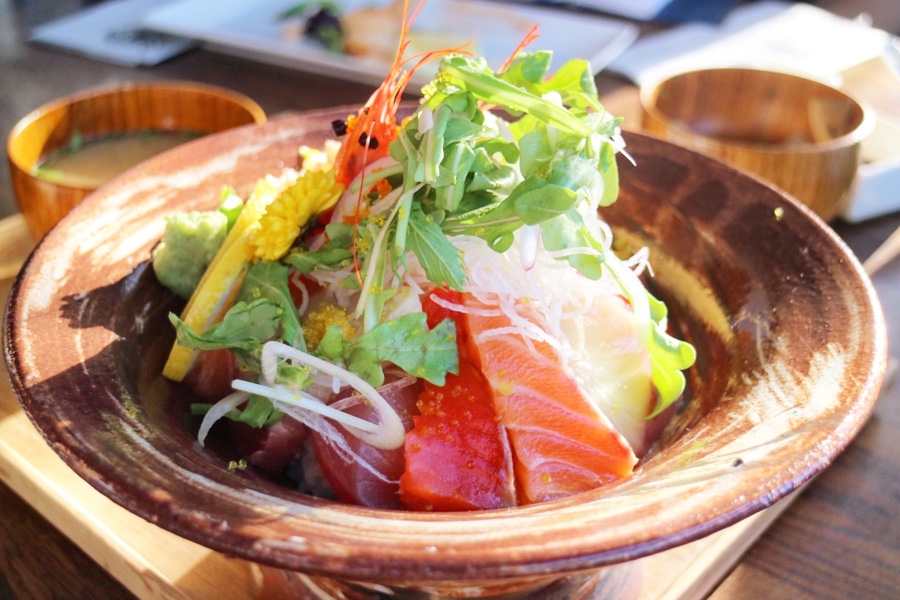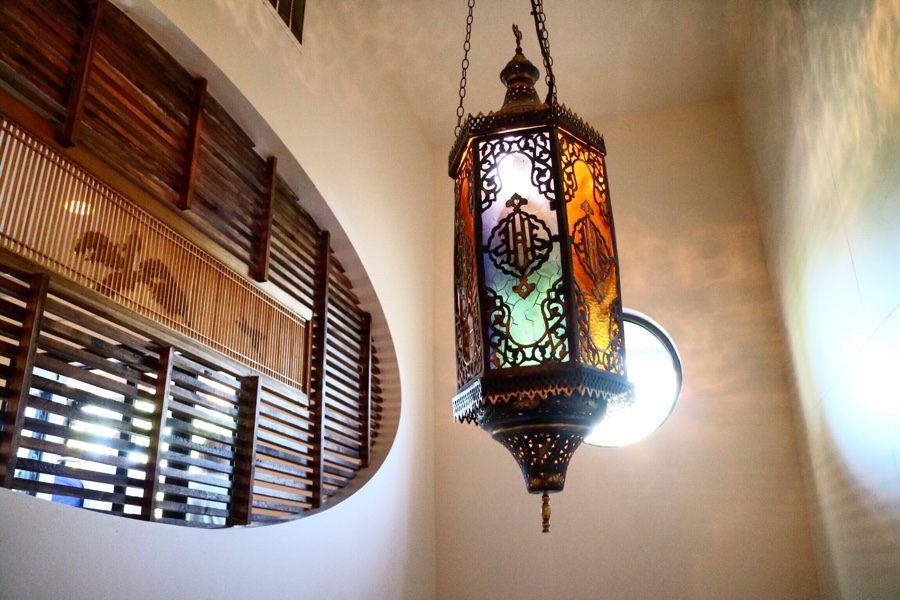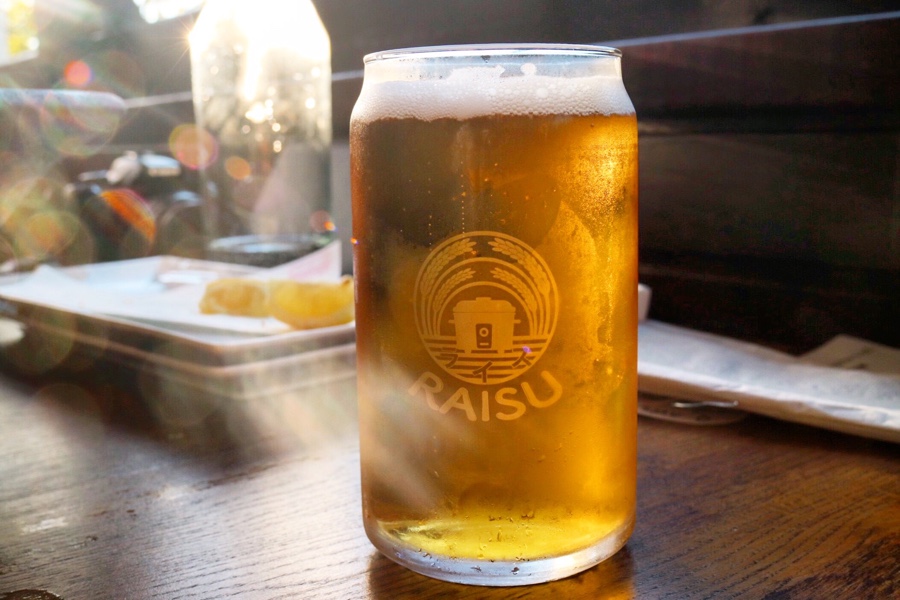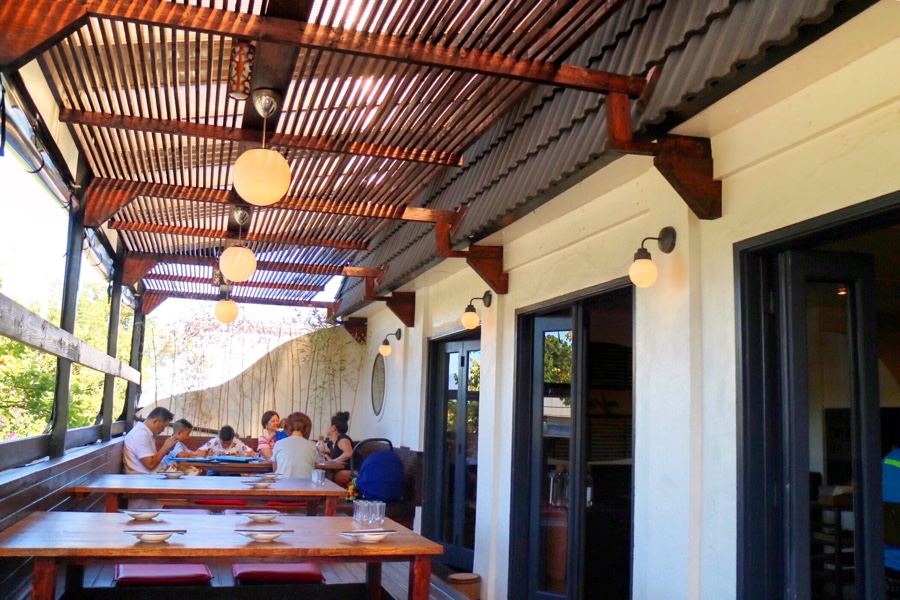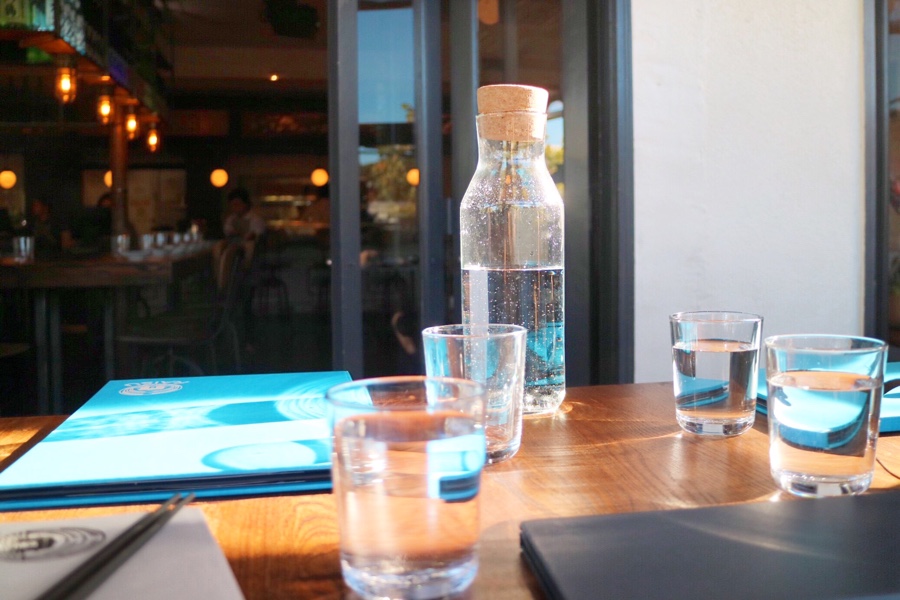 The dinner overall was enjoyable thanks to the good company and nice ambiance on the patio. There were some interesting highlights among the dishes, but I think we could have done a better job knowing how to order and consume some of dishes properly.  I would like to come back to try one of their teishoku sets, which are a set dinners that reflect more of household style Japanese cooking.
Website and menu:
http://www.raisu.ca/food-dinner/
More reviews:
Location: