Good Eat is one of those typical Chinese neighborhood restaurants that caries the same formula – cheap dim sum and lunch specials, but a pricey dinner menu. When I say pricey, it means the you can hardly find any dishes that are under $15 on the menu. I did find their dim sum quality a little below average. Living in Richmond, where there are so many choices on where to go for dim sum, I rather pay a little more for the better quality. I have tried their dinner dishes which are quite tasty, especially their famous 'Sizzling Yam Leaf Hot Pot with Shrimp Paste', and portion is huge! This is why this place is more suitable for bigger groups of diners having family style Chinese dinner .
Although I normally wouldn't go there for dinner if it's just for me and my mom, we couldn't resist a coupon that my mom received, a free chicken dish if we spend over $20 on their dinner menu.
We didn't get the sizzling hot pot, but ordered the Yam Leaf Stir Fry with Garlic ($16.95) instead. Although it seems like a lot we are paying for a vegetable dish at any Chinese restaurant, the effort behind this dish can't be ignored. Besides the leafy part of the yam greens, the young stems are also tender and desirable, but they have to be pickedout by hand which is quite a bit of labor.   And we just couldn't stop eating and eating the beautiful greens. They were sweet, fresh, and slightly crunchy. With only a bit garlic, salt and cooking wine, this is minimalist gourmet at its best! Apparently yam leaves have a lot of great nutrient value as well – another big plus!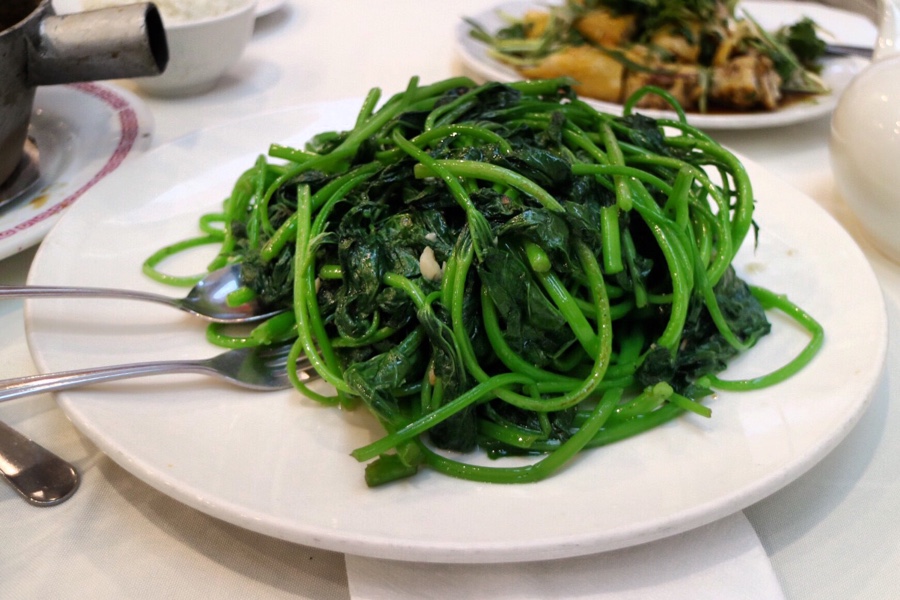 We did however get some sizzling action by ordering the Black Cod Collar Hot Pot with Black Bean Sauce ($18.95).  As the meat from black cod (sablefish) collar is denser and more fleshy, somewhat like a monkfish cheek, it has a distinct flavour and texture all its own.  The collars were lightly breaded and fried to golden before being stir fried with tofu and black bean sauce, and the caramelization brought out even more flavours! It is one of those comfort dishes that you can't to eat without a bowl of steamed rice.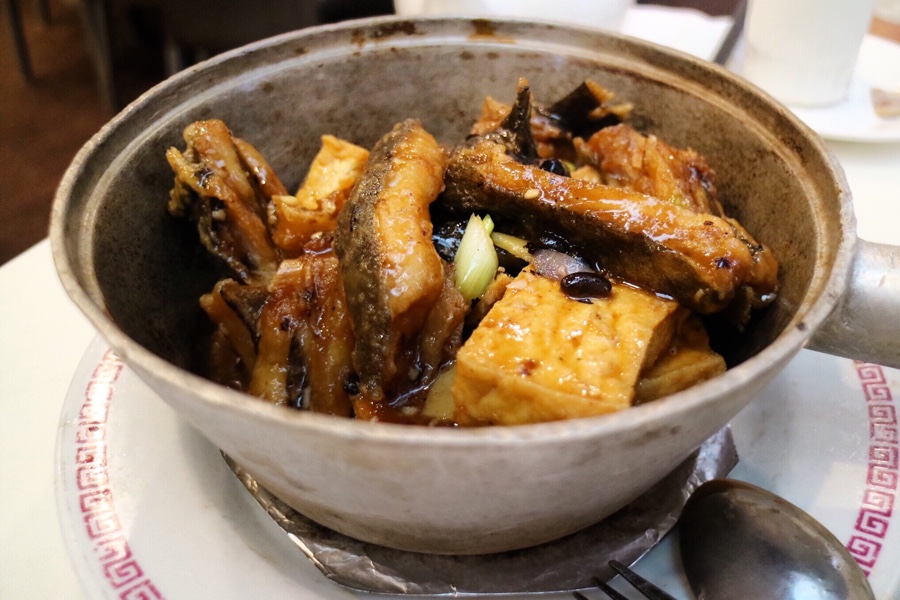 At this point there was already a lot of food for 2 of us.  But don't forget we have the free chicken dish too! Although the Lo Gai (literally means Dressed Chicken) didn't cost us anything, this dish is not by any means less in quality. They use free range chicken so the meat is lean and flavourful, with some bouncy tight skin. But the star of the dish is what they use to dress up the chicken,  a bouquet of roughly chopped green onion and cilantro, along with some light soy sauce and a touch of sesame oil, seemingly simple but effectively elevating!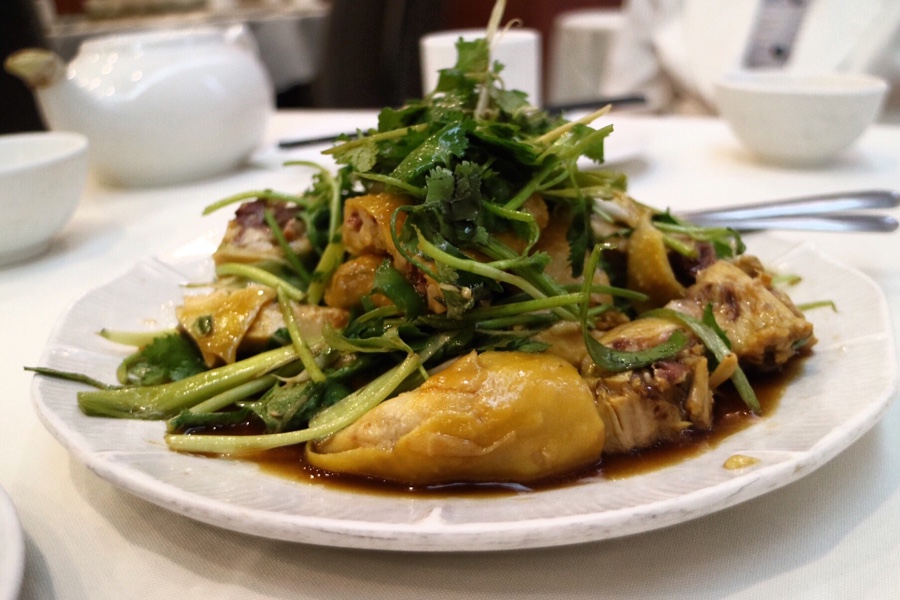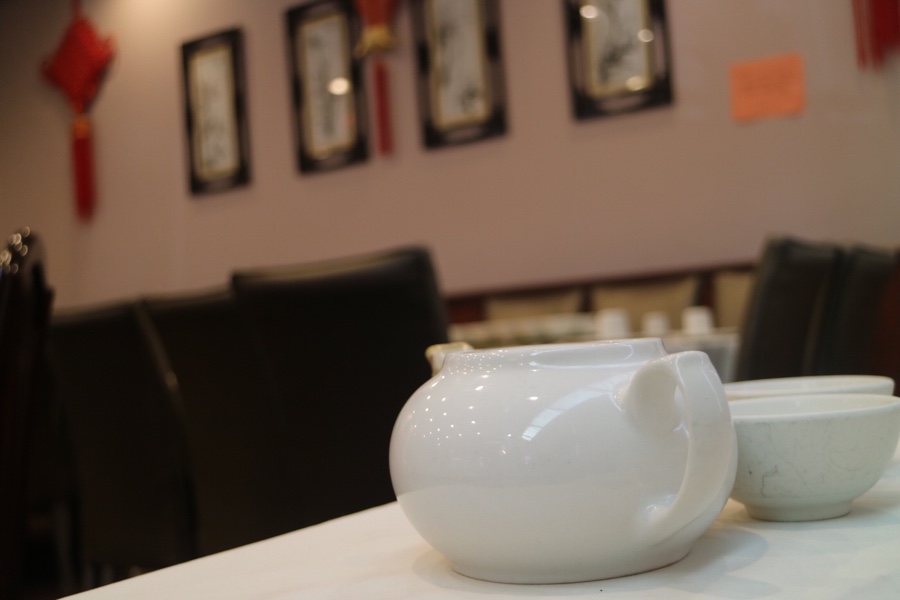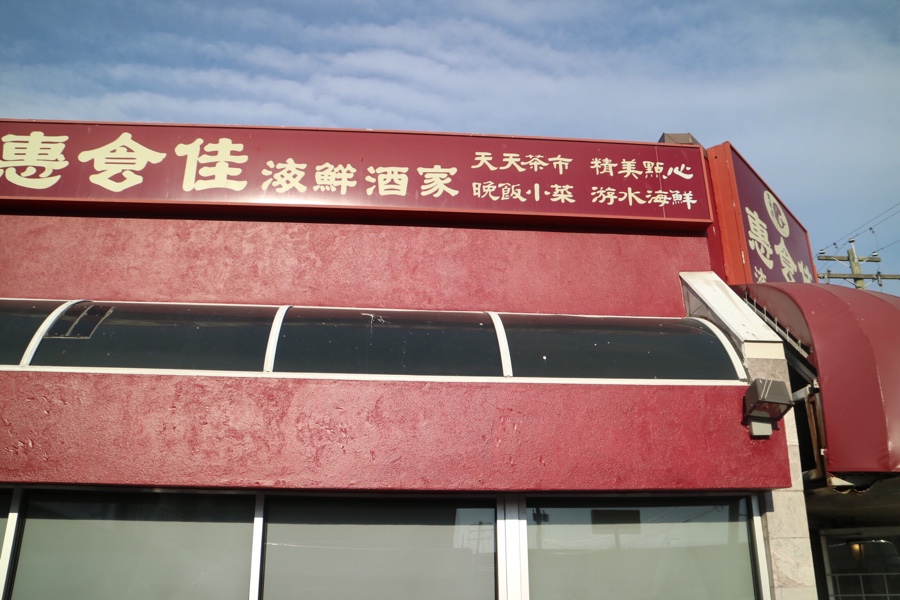 There was already too much food from our Black Cod Collar Hot Pot and Yam Leaf Stir Fry, and we only had a couple pieces of the free range chicken dish redeemed from our coupon. Lots of leftover for the next day I guess! The dinner dishes here are pricier than average but compensated by the large portion and the excellent quality.  If you have a larger group for a family style Chinese dinner, this place is definitely a great choice.  And you have to order one of their yam leaf dishes. If the Sizzling Yam Leaf and Shrimp Sauce Hot Pot is too exotic for you, the Yam Leaf Garlic Stir Fry is a lighter and healthier option and it is just as tasty. But just remember, for any Chinese restaurants in Richmond with 'Seafood' in its name, it is most likely difficult to have a better dining experience for only one or two.
Facebook:
https://www.facebook.com/pages/Good-Eat-Seafood-Restaurant/476377349049313
More reviews:
Location: