It was around 5 pm on Saturday night, I was going to team tennis in an hour but I was hungry. I decided to get a quick bite. I thought I probably should eat something substantial, but also easy to digest and give me the energy. So naturally, I was thinking sushi.  There were a few "fast" sushi places in my area, and my choices were down to Banzai and Tokyo Joe.  Neither of those places is owned by Japanese sushi chef, but both are known for big portions.  I decided to give Tokyo Joe a try.
The place is owned by Korean, and I suppose that might be a good thing if you're only here for sushi rolls. Since I came back from my Japan trip last year,  I have become to believe that sushi rolls are invented by Koreans, not Japanese, because I could hardly see ANY sushi rolls anywhere in Japan! When Japanese folks in Japan talk about sushi, they mean the nigiri pieces that they eat as a fancy meal, not the $5 California Roll that we eat in North America.
I wasted no time and picked their first sushi combo, the Maki Combo A ($9.25), which included 8 pieces of California Roll and 5 pieces of Dynamite Roll, as well a bowl of miso soup.
As everyone knows, Dynamite Roll is just California Roll with prawn tempura inside, and maybe with some extra masago (small fish roe). The combination of avocado, imitation crab, and mayo is always one of my favourites. The version here tasted just okay. It could use a bit more mayo and seasoning.   And the piece of prawn tempura was small and seemed a little stale. Bascially the Dynamite Roll I just ate tasted like a giant California roll with a piece of dough stuck in the middle.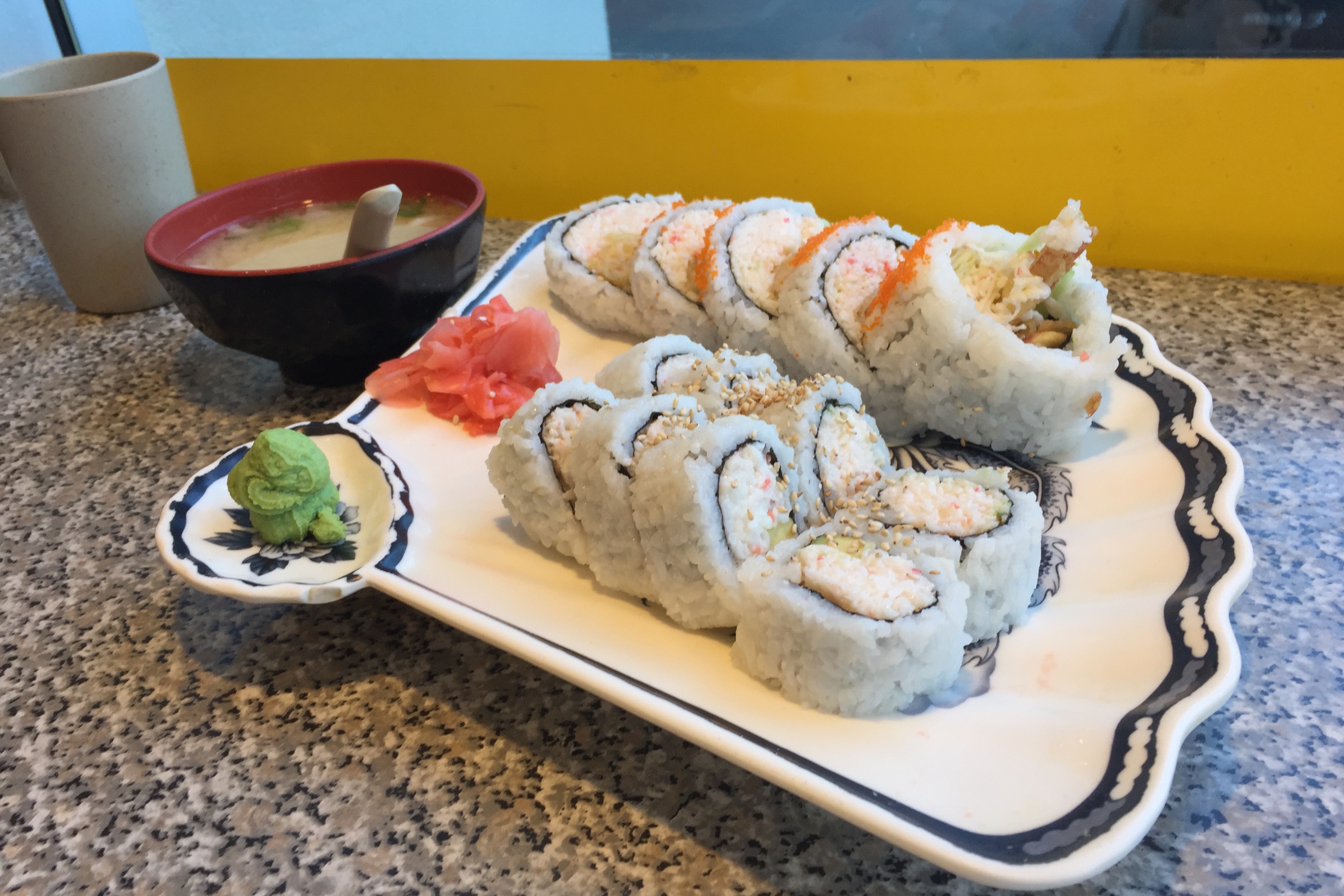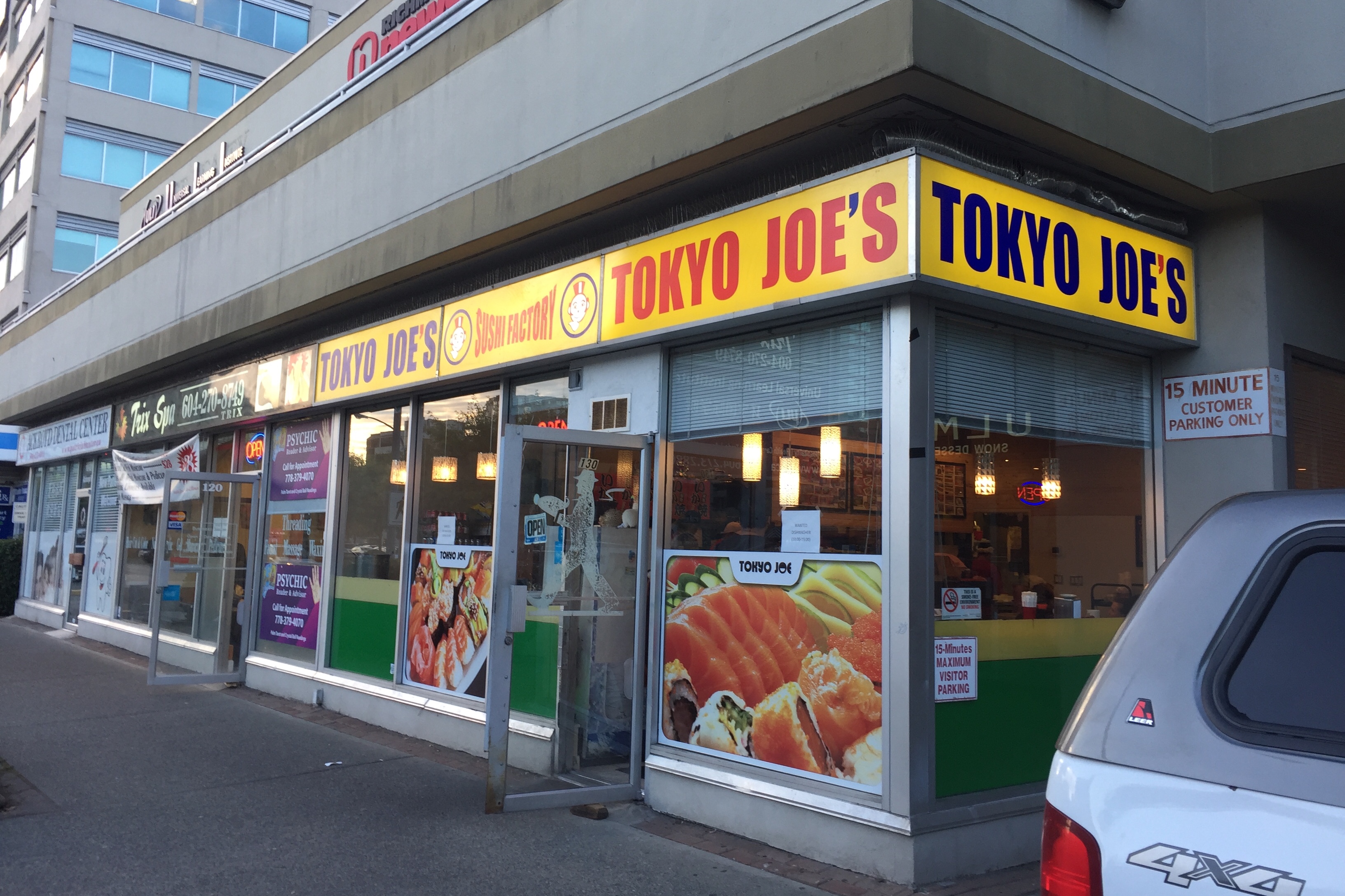 I was pretty full after finishing the cheap roll combo, satisfied as my hunger was no longer. I guess I did get what I wanted. With the low expectation, the experience wasn't so bad. But would I come back to try their fancier items on the menu?  I'm not quite sure. For a quick and cheap sushi roll meal in Richmond Central, especially something unforgiven like California Roll or Salmon Roll, Tokyo Joe seems to be an okay choice. But if you want my foodie opinion on the food here, I would say, just think about the value, and it would taste a lot better in your head.
Price: $
Rating:
[wp-review id="12936″]
Website and menu:
http://www.tokyojoerichmond.com/
More reviews:
Location: